In 1991, Tzu Chi Foundation founder Master Cheng Yen received The Magsaysay Community Leadership Award from the Ramon Magsaysay Award Foundation, the equivalent of the Nobel Prize in Asia. The award included a a cash prize of US $30,000 (worth approximately PhP 825,000 then) which the Master distributed to two beneficiaries - the victims of the China flooding and of the Mt. Pinatubo eruption that took place that same year. The award paved way to the exposure of the Master's compassion to the Filipino-Chinese community in the Philippines.
Years later, a group of local Filipino-Chinese led by volunteer Linda Chua (Tzu Chi Philippines CEO from 1994 to 2001), was inspired by their experiences with Tzu Chi in Taiwan and promised Master Cheng Yen that they would to spread their mission of love to the Philippines.
Chua's group recruited some 200 donors, which provided the seed money for projects in the Philippines. Tzu Chi Foundation Philippines was inaugurated on November 8, 1994.
MEDICAL MISSIONS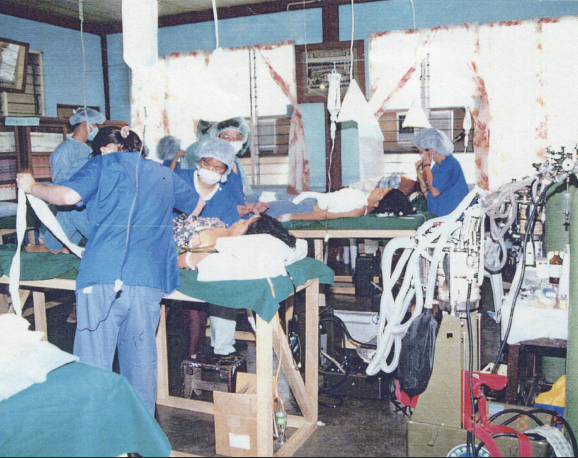 The first Tzu Chi volunteers in the Philippines were civilians and doctors on charity missions, who provided medicines for those in need. They even traveled to remote and ravaged islands to bring food and medical aid. The group conducted its first disaster relief efforts after the 7.1-magnitude Mindoro earthquake that struck on November 15, 1994.
In 1995, Tzu Chi Foundation Philippines carried out its first medical mission in Baguio. Tzu Chi volunteers worked with the doctors and nurses of Chinese General Hospital to launch a free clinic in Baguio City.
Inspired by Dharma Master Cheng Yen's selfless devotion to relieve the suffering of individuals, the number of Tzu Chi volunteers in the Philippines grew. The missions reached out to more people, inspiring and touching more people's lives. By helping the underprivileged across the Philippine archipelago, the seedlings of love were spread further, leading to the establishment of liaison offices in locations such as Cebu and Zamboanga.
The first medical mission in Zamboanga took place in 1998. The Zamboanga Liaison office was established on May 6, 2000. In 2003, the office began working with the Zamboanga City Medical Center to manufacture Jaipur leg prostheses for indigent amputees. The Jaipur leg is a high-density polyvinyl chloride (PVC)-based artificial limb designed in Jaipur, India, known for its inexpensive cost and durability. The following year, the Tzu Chi Great Love Physical Rehabilitation and Jaipur Foot Prosthesis Manufacturing Center was inaugurated at the Zamboanga City Medical Center, led by Dr. Anton Mari Lim.
Since 2004, the center has helped provide physical rehabilitation to over 60,000 patients and given out 1,500 Jaipur prostheses; It has reached out to amputees in other parts of the Philippines, like Legaspi City, Bohol, Tacloban, Samar, Davao City, Tagum City, Dipolog, Zamboanga Sibugay, Basilan, and Tawi-Tawi. Some of those who were given new legs were also trained to make and maintain prostheses themselves as their livelihood.
The medical missions of Tzu Chi Philippines eventually became legendary for the volunteer doctors' feats of innovation – setting up clinics in classrooms, for example, and improvising with whatever was available. Taiwanese doctors were skeptical about the news they heard on these medical missions, so Master Cheng Yen suggested they go see for themselves how it was done. The foreign doctors were impressed. Since then, Philippine medical missions have become models of both compassion and effectivity.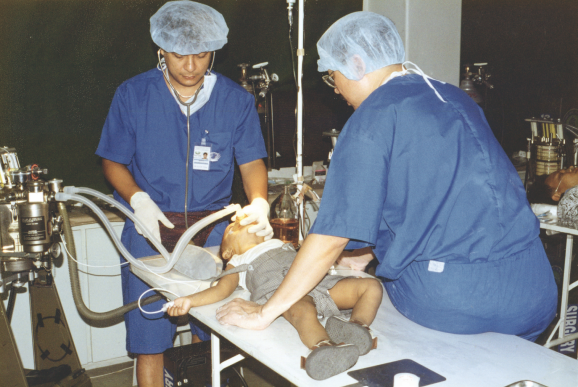 In 2005, Tzu Chi acquired a 4.5-hectare piece of land in Sta. Mesa, Manila, from the Sisters of Mary, a Catholic congregation that also ran a school at the site. The intention was to build a home for many of the foundation's programs. When the Tzu Chi Great Love Campus was partially opened in 2006, it began offering free services at an Eye Center and a Dental Clinic. The Eye Center treats cataracts and retinal detachment, and does corneal transplant. By 2013, it had served more than 30,000 people. The Dental Clinic provides free dentures, and holds weekly mobile clinics.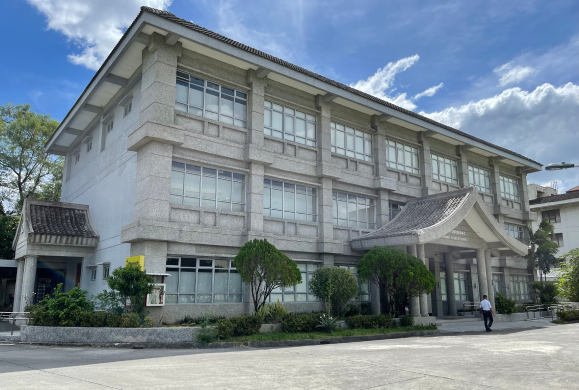 In 2008, The Zamboanga City Medical Center gained its own Tzu Chi Great Love Eye Center, restoring and saving the eyesight of thousands of indigent Filipinos for free in the southernmost part of the Philippines.
Tzu Chi's Cebu Liaison Office was set up in February 2000, and a very successful youth program launched in Pulpogan, wherein financially challenged school youth received guidance on value formation and initiating self-help projects. The formidable earthquake of October 15, 2013, meanwhile, led Tzu Chi to Bohol, and the liaison office there was set up in December 2014.
By 2009, Tzu Chi Philippines' main office in Metro Manila had led 120 medical missions all over the country and treated 200,000 people, covering children's health, dentistry, eye problems, surgery, and general medicine.