Tzu Chi, PUP to deliver projects for the youth
By Lineth Brondial
Tzu Chi Foundation Philippines and officials from the Polytechnic University of the Philippines (PUP) met on Friday, January 13, 2023, to discuss the student programs and services.
Present in the meeting was no less than the PUP President Manuel M. Muhi, Vice President for Student Affairs and Services Tomas O. Testor, Vice President for Research, Extension and Development Anna Ruby P. Gapasin together with other officials of the scholarship office. Tzu Chi's delegation was composed of Tzu Chi Education Committee Head Volunteer, Rosa So, together with members of Tzu Chi's Charity Services, Partnerships, and the Environment Protection Program.
Fifty-two students from the PUP are under Tzu Chi's scholarship at present. The foundation has extended assistance to deserving students since 1995 providing more than 13,000 scholarships.
A Memorandum of Understanding will be forthcoming to cover further collaborations covering increased student scholarships, faculty extension, and community-based social services.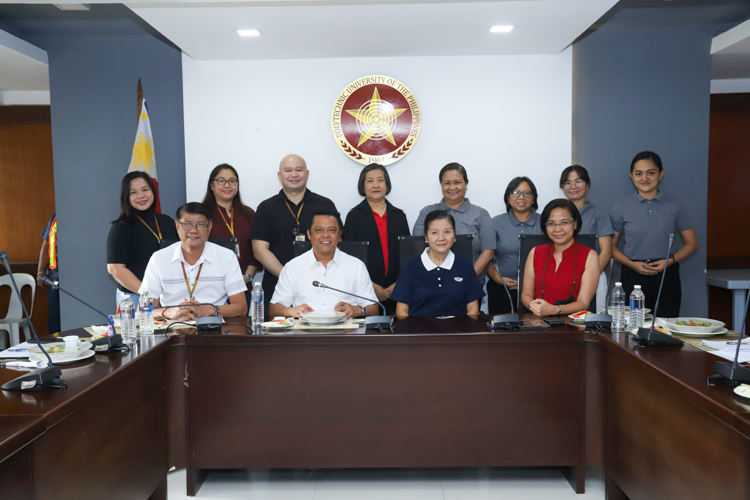 Sitting from left: Tomas Testor, MPA, PUP President, Manuel Muhi, D. Tech, ASEAN Engr., Commissioner Rosa So, and Anna Ruby Gasapin, DEM. [Photo by Polytechnic University of the Philippines]
Go Back