Tzu Chi honors graduating scholars
The symbolic graduation ceremony aims to recognize the hard work and dedication of Tzu Chi scholars.
By Ben Baquilod
Tzu Chi Philippines recently organized a symbolic send-off ceremony to honor its graduating scholars during the closing program of the 2023 Tzu Chi Scholars Camp. The event took place on July 9 at the Buddhist Tzu Chi Campus in Sta. Mesa, Manila.
Out of the 160 scholars who participated in the camp, 54 graduating students were recognized during the ceremony. Those who achieved Latin honors were presented with cash incentives: Php 3,000 for cum laude; Php 5,000 for magna cum laude; and Php 10,000 for summa cum laude.
"The first people I'd like to thank are the donors who tirelessly give help to Tzu Chi Foundation," says Angelica Pagar, magna cum laude graduate from Quezon City University. She first knew Tzu Chi from her Grade 5 teacher at Old Balara Elementary School, who is a Tzu Chi volunteer. She initially engaged in Tzu Chi's recycling activities in her school, and her involvement continued as she attended seminars and eventually became a Tzu Chi scholar.
Being an honor student since grade school, Angelica credited Tzu Chi for instilling discipline in her studies, enabling her to graduate with outstanding achievements. "It's a blessing. And this medal is not only for me, but also for my family and everyone who helped me."
Similarly, Jefferson Aguilar dedicated his graduation to his family, especially his late brother, who served as a big inspiration for him to finish his Management Accounting course at the Polytechnic University of the Philippines. "I saw how my mother struggled financially. We had a lot of debts. And when he passed away in 2013, it was so hard for us," Jefferson recalls. "When I was in Grade 8, I was thinking of him every day. Before I go to school, I had to make sure he takes his medicine."
Today, Jefferson looks back on their family's hardships with optimism and renewed sense of purpose. "I learned to cherish my time with my family and live a life of gratitude."
With his values and virtues further enhanced by Tzu Chi through their monthly humanities class, Jefferson thanked the volunteers, donors, and staff of Tzu Chi for helping him persevere in life with character and humility. He emphasized that Tzu Chi played a pivotal role in his college journey, offering support that allowed him to pursue his studies and enjoy a fulfilling college life.
Rhea Mae Baay, like Jefferson, faced her own share of struggles before attaining her college diploma. Raised by a single mother who had only seasonal menial jobs, Rhea took on multiple part-time jobs to support her family and her education. She worked as a field trip facilitator at a travel agency, became a financial advisor, and started an online business selling various products.
"When Tzu Chi came, it was really a big help," she says. The monthly allowance provided by the organization assisted her with school-related expenses, as well as the household's Wi-Fi connection, electricity, and water bills. Additionally, as a scholar, she regularly received rice and groceries from the foundation.
"You have helped us a lot, not only financially but also personally, spiritually, and emotionally," Rhea says to Tzu Chi. "You have made such a big impact on my family, as well as on my life and my whole being."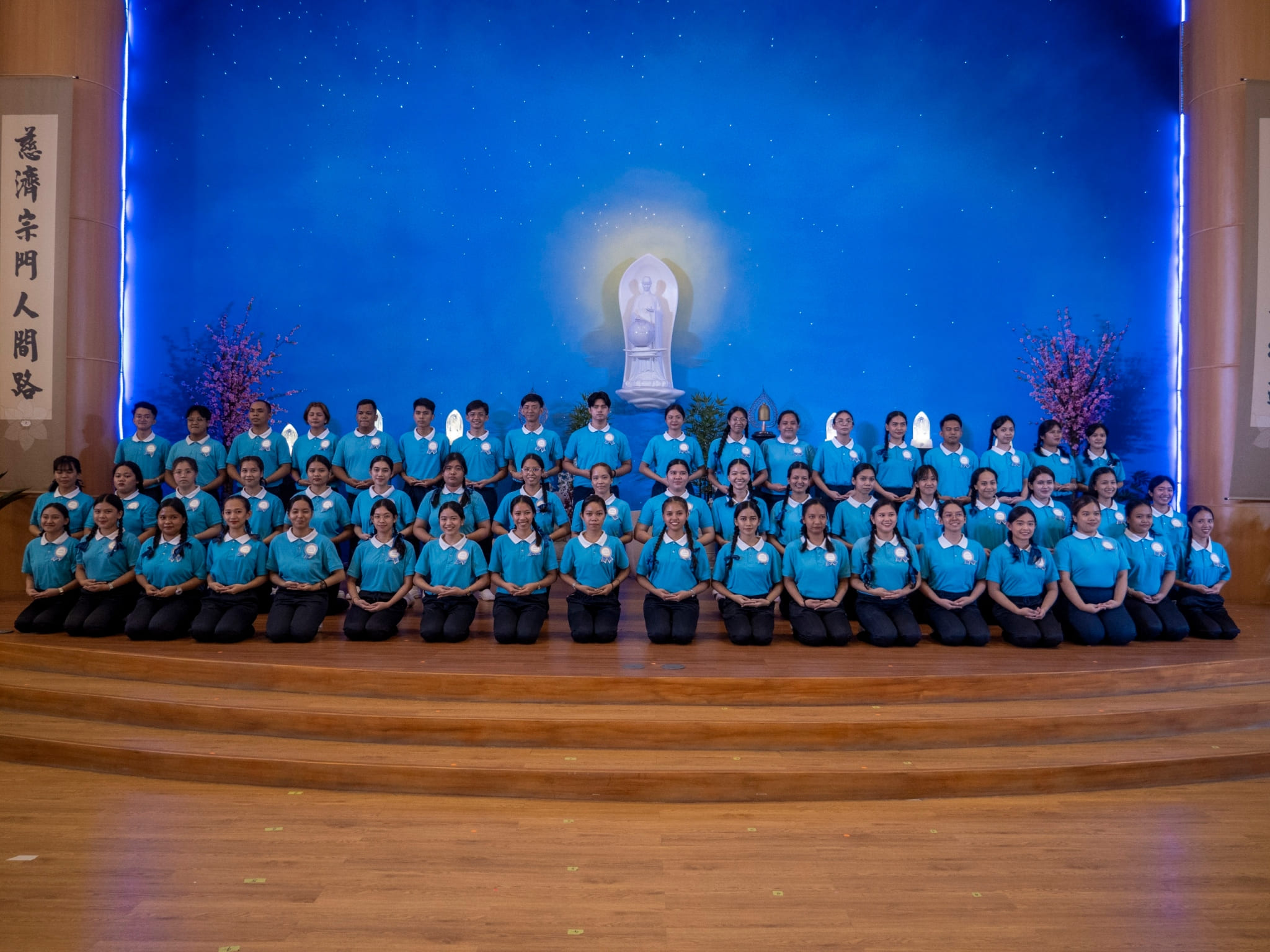 Graduating Tzu Chi scholars join for a group photo after the symbolic graduating ceremony on the third day of Scholars' Camp, July 9, 2023. 【Photo by Matt Serrano】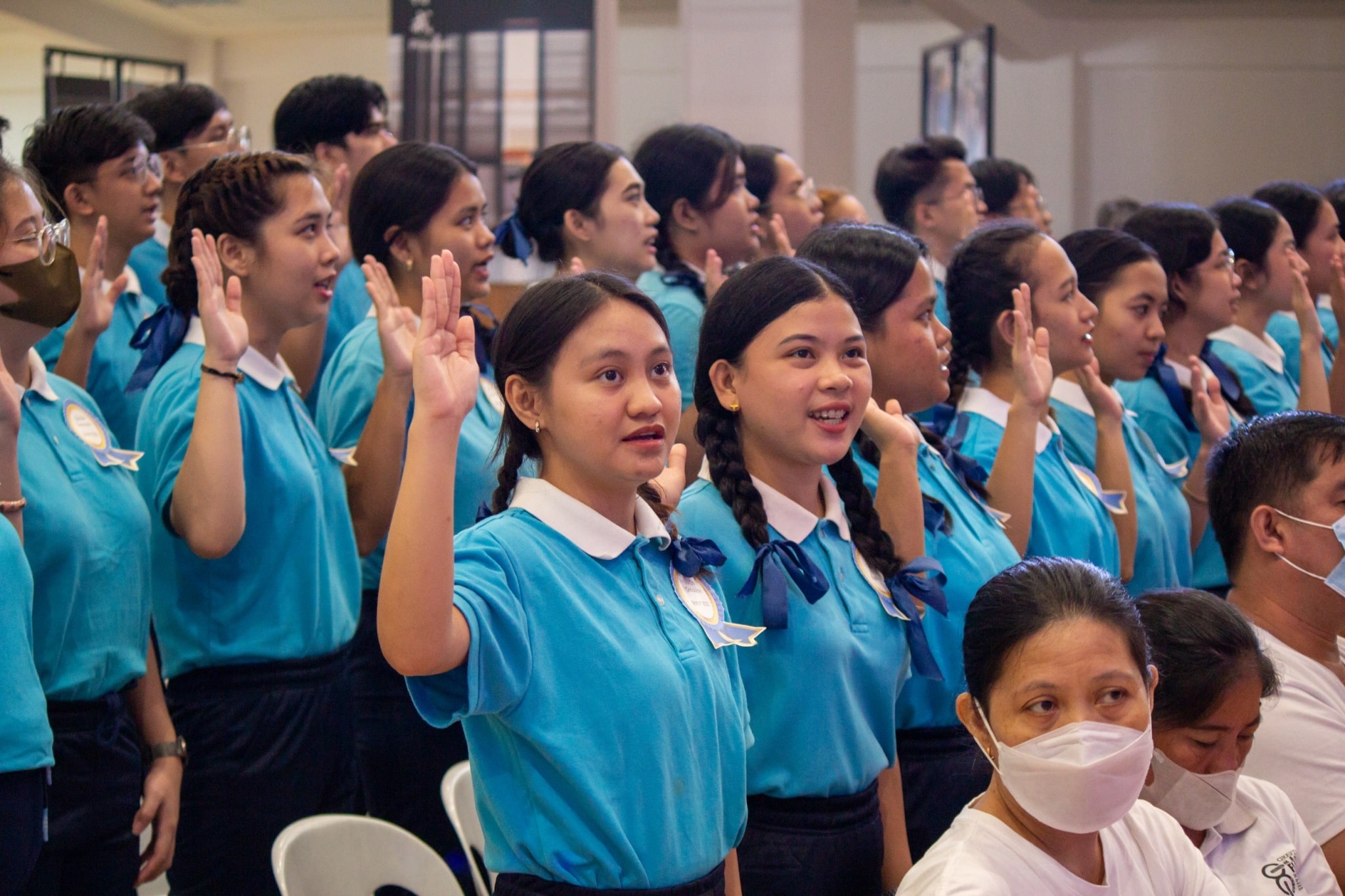 Tzu Chi scholars take a pledge of allegiance and loyalty. 【Photo by Marella Saldonido】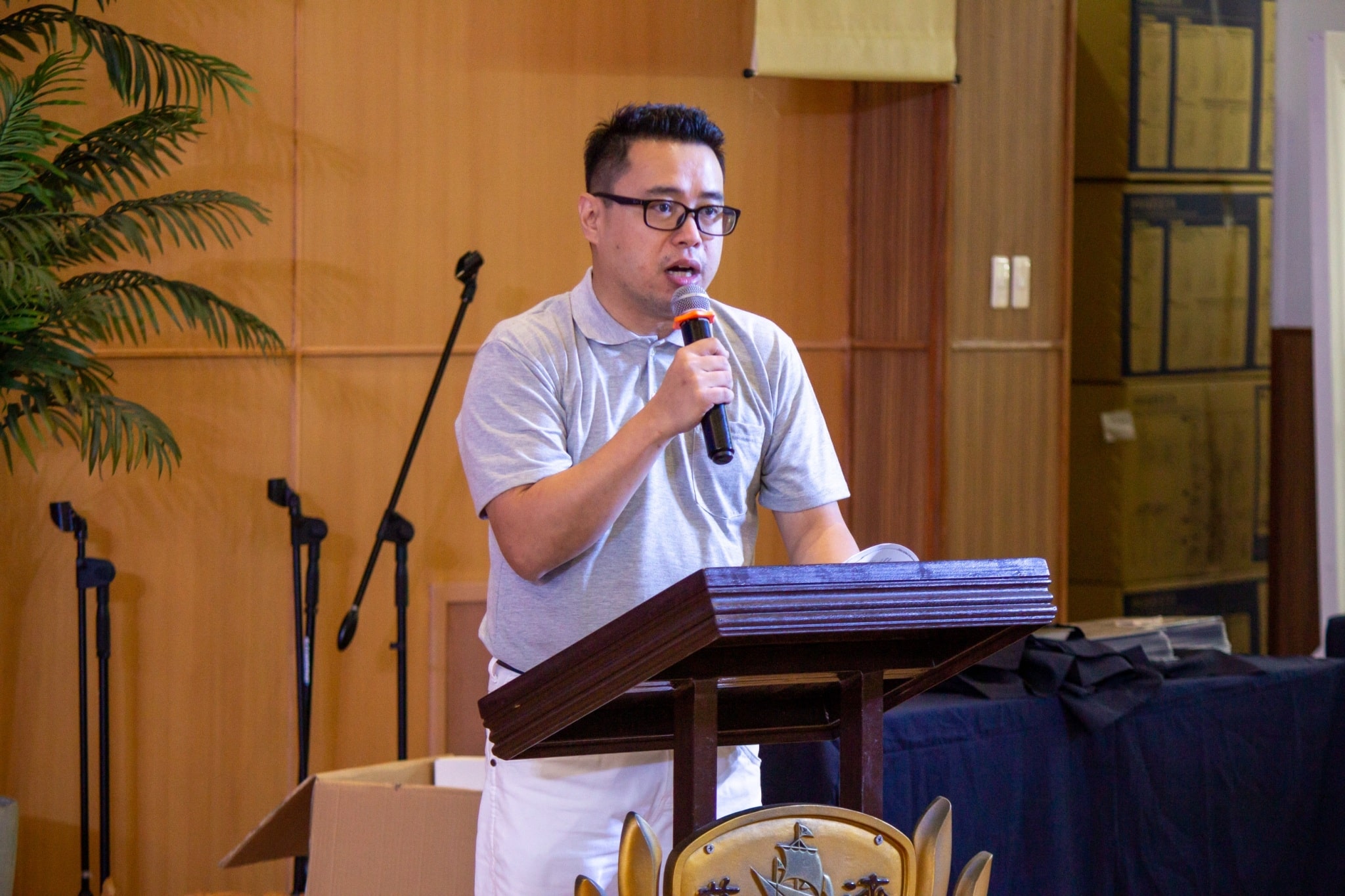 Volunteer Konrad Chua addresses the scholars during the symbolic graduation ceremony and launch of the Tzu Chi Philippines College Scholars Association. 【Photo by Marella Saldonido】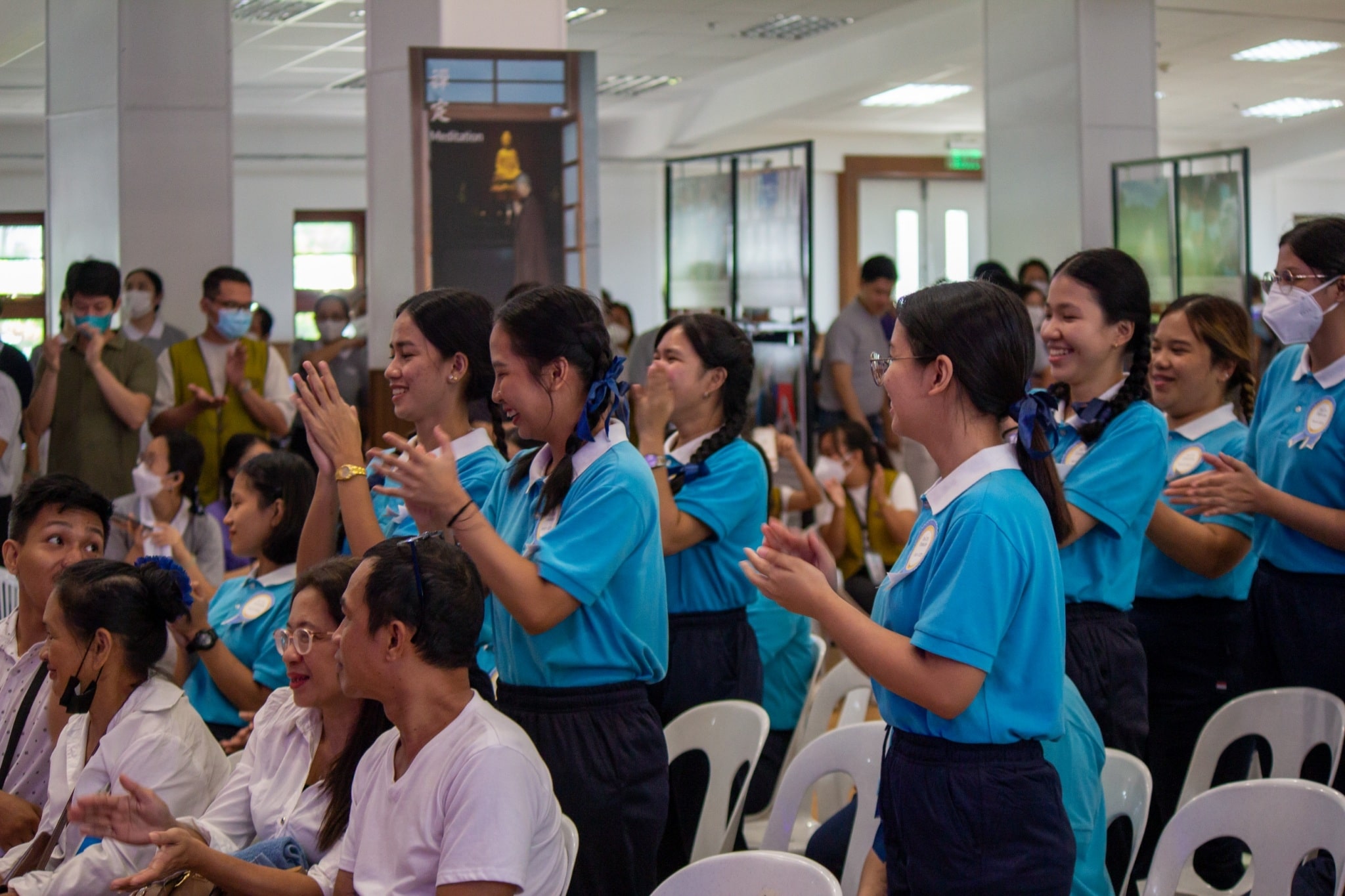 Scholars with Latin honors cheer in surprise as they were told of the cash incentives they're receiving from Tzu Chi. 【Photo by Marella Saldonido】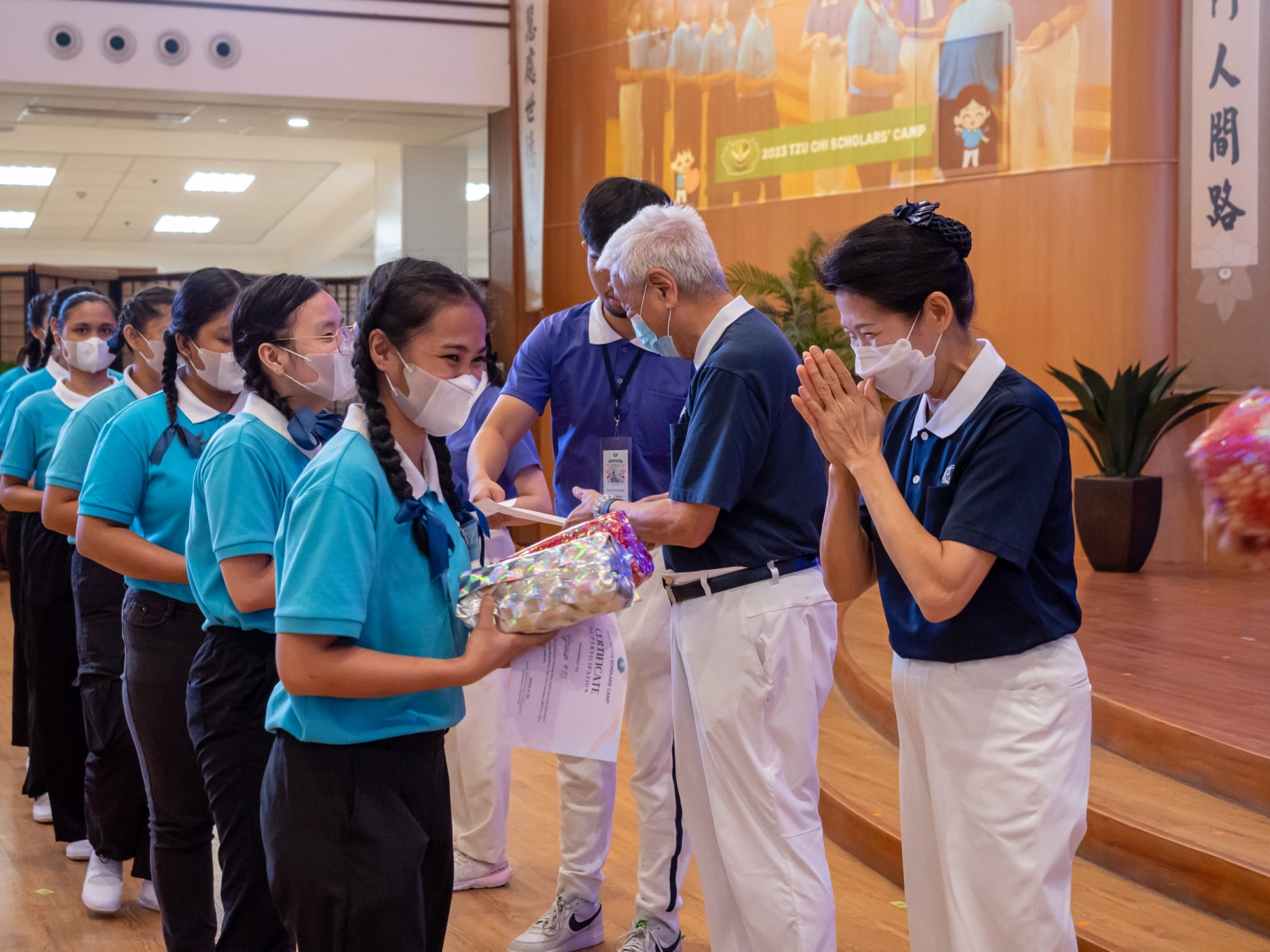 Scholars line up as they get their camp souvenirs. 【Photo by Daniel Lazar】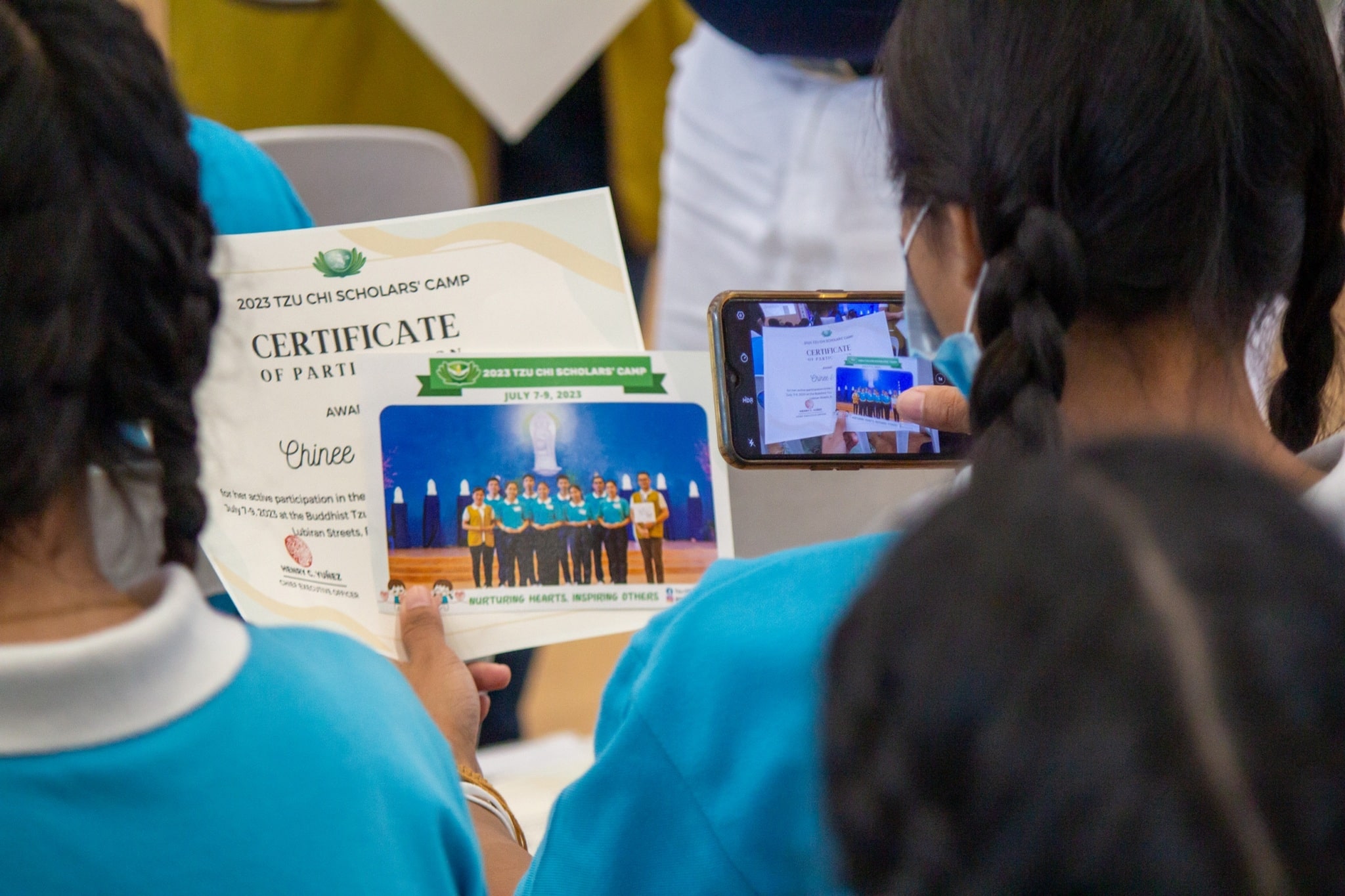 A scholar takes a photo of her camp souvenir and certificate. 【Photo by Marella Saldonido】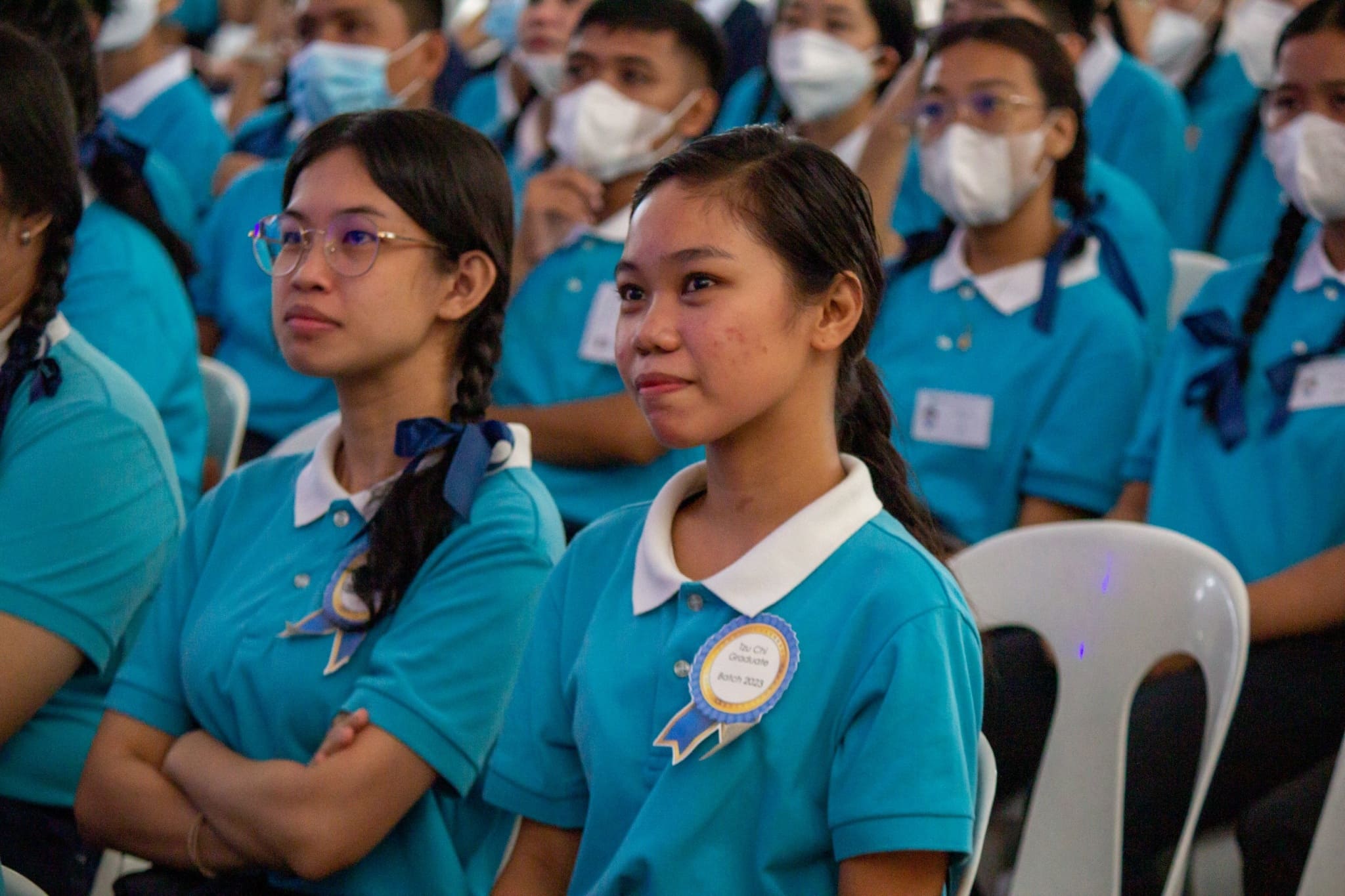 Angelica Pagar gets teary-eyed as she watches herself and two fellow scholars in a special video presentation. 【Photo by Marella Saldonido】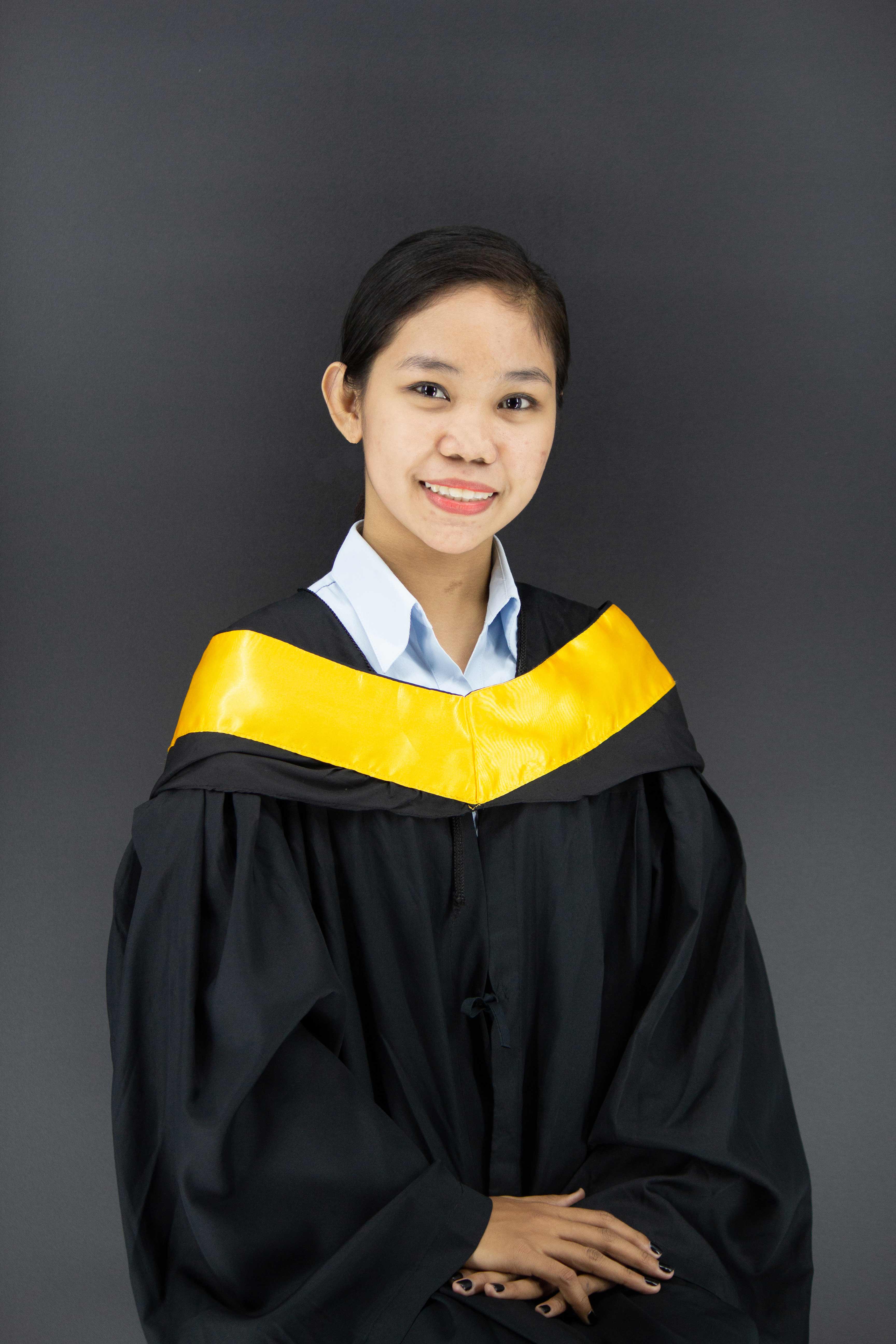 "The first people I'd like to thank are the donors who tirelessly give help to Tzu Chi Foundation," says Angelica Pagar, magna cum laude graduate from Quezon City University. 【Photo by Jeaneal Dando】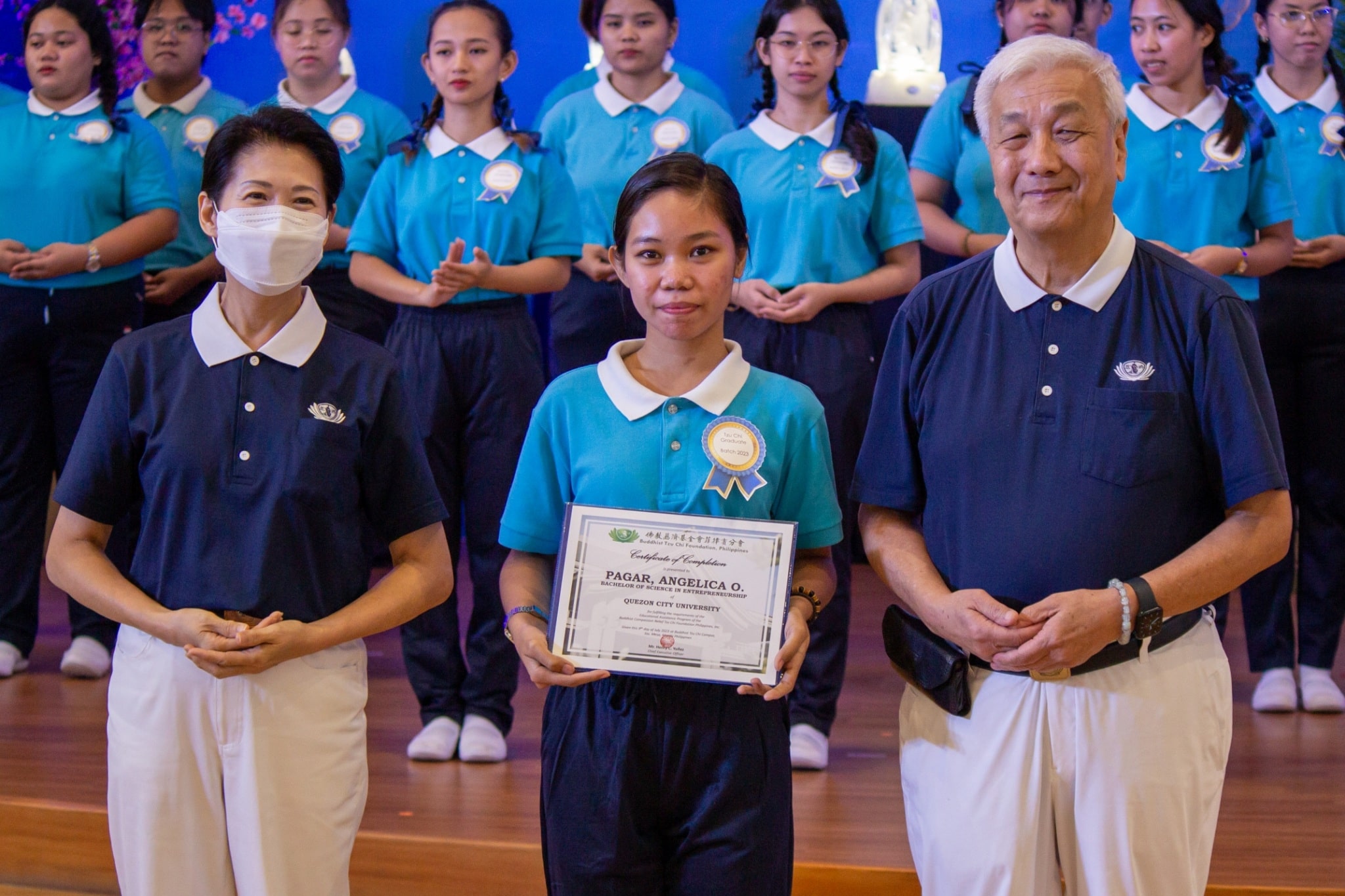 Angelica Pagar receives her certificate of completion from Tzu Chi Philippines CEO Henry Yuñez (right) and Deputy CEO Woon Ng (left). 【Photo by Marella Saldonido】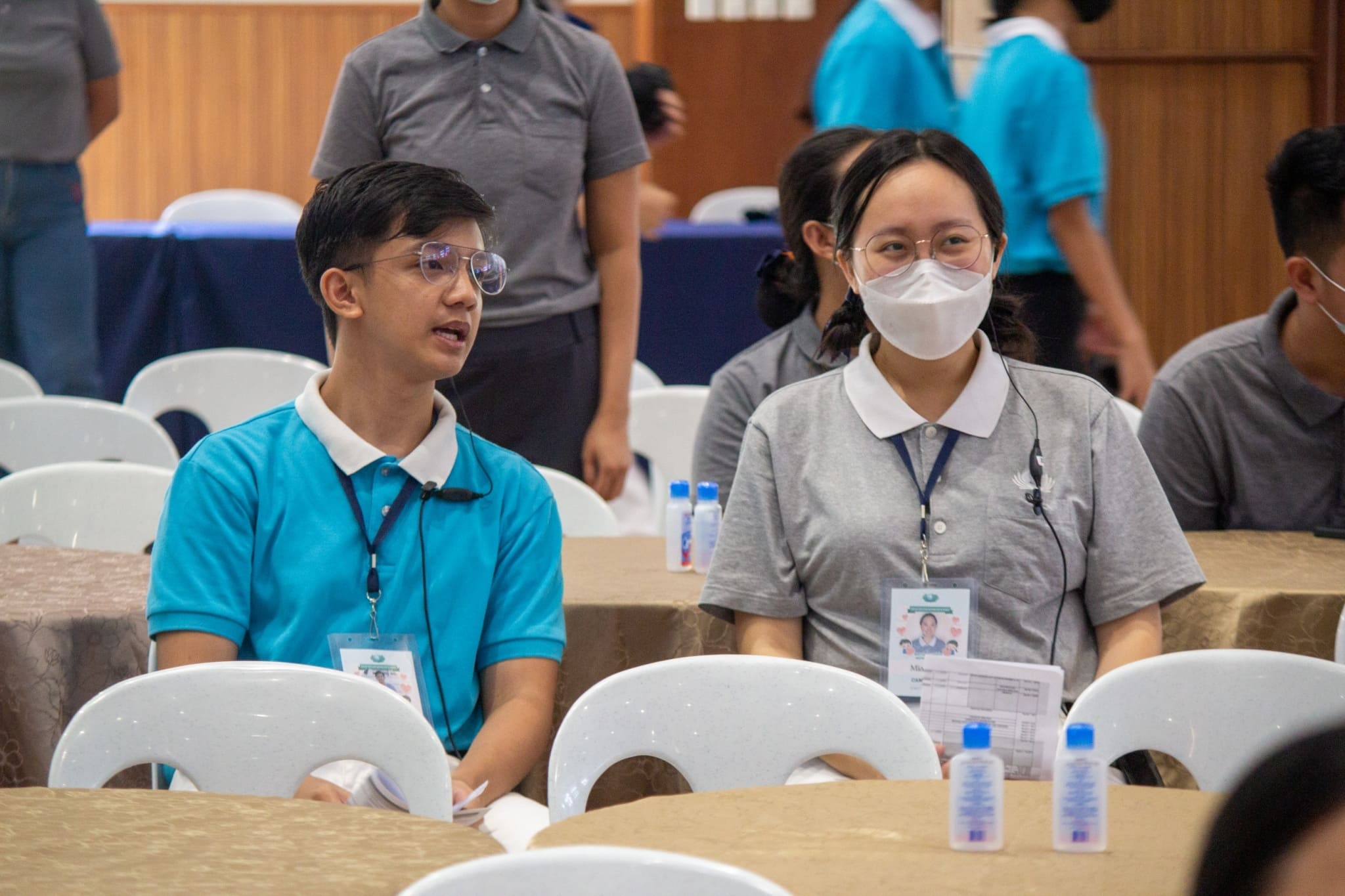 Scholar camp head Jefferson Aguilar shares a moment with fellow camp head Miaolin Li. 【Photo by Marella Saldonido】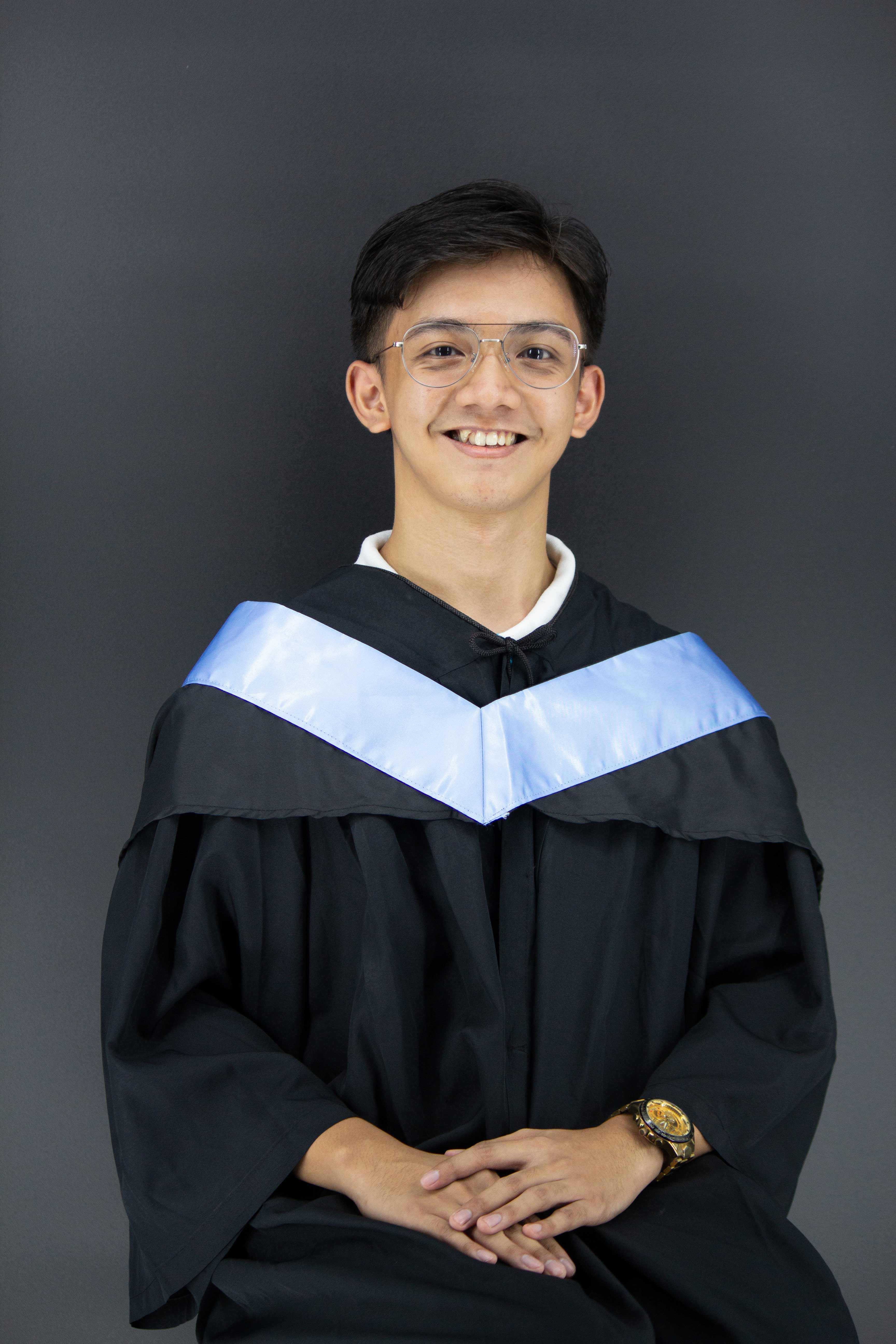 Graduating from the Polytechnic University of the Philippines, Jefferson looks back on their family's hardships with optimism and renewed sense of purpose. "I learned to cherish my time with my family and live a life of gratitude." 【Photo by Jeaneal Dando】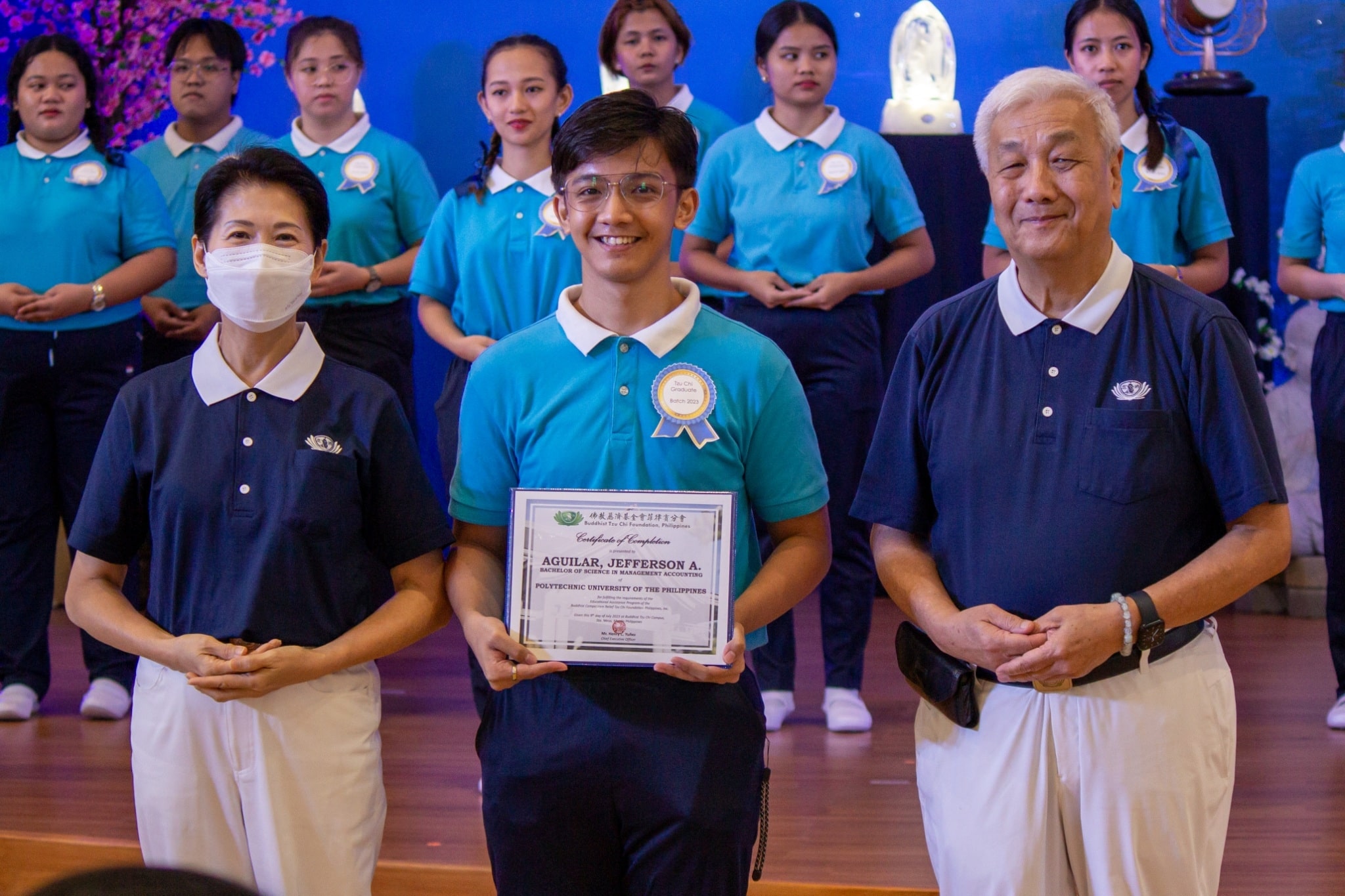 Jefferson Aguilar receives his certificate of completion from Tzu Chi Philippines CEO Henry Yuñez (right) and Deputy CEO Woon Ng (left). 【Photo by Marella Saldonido】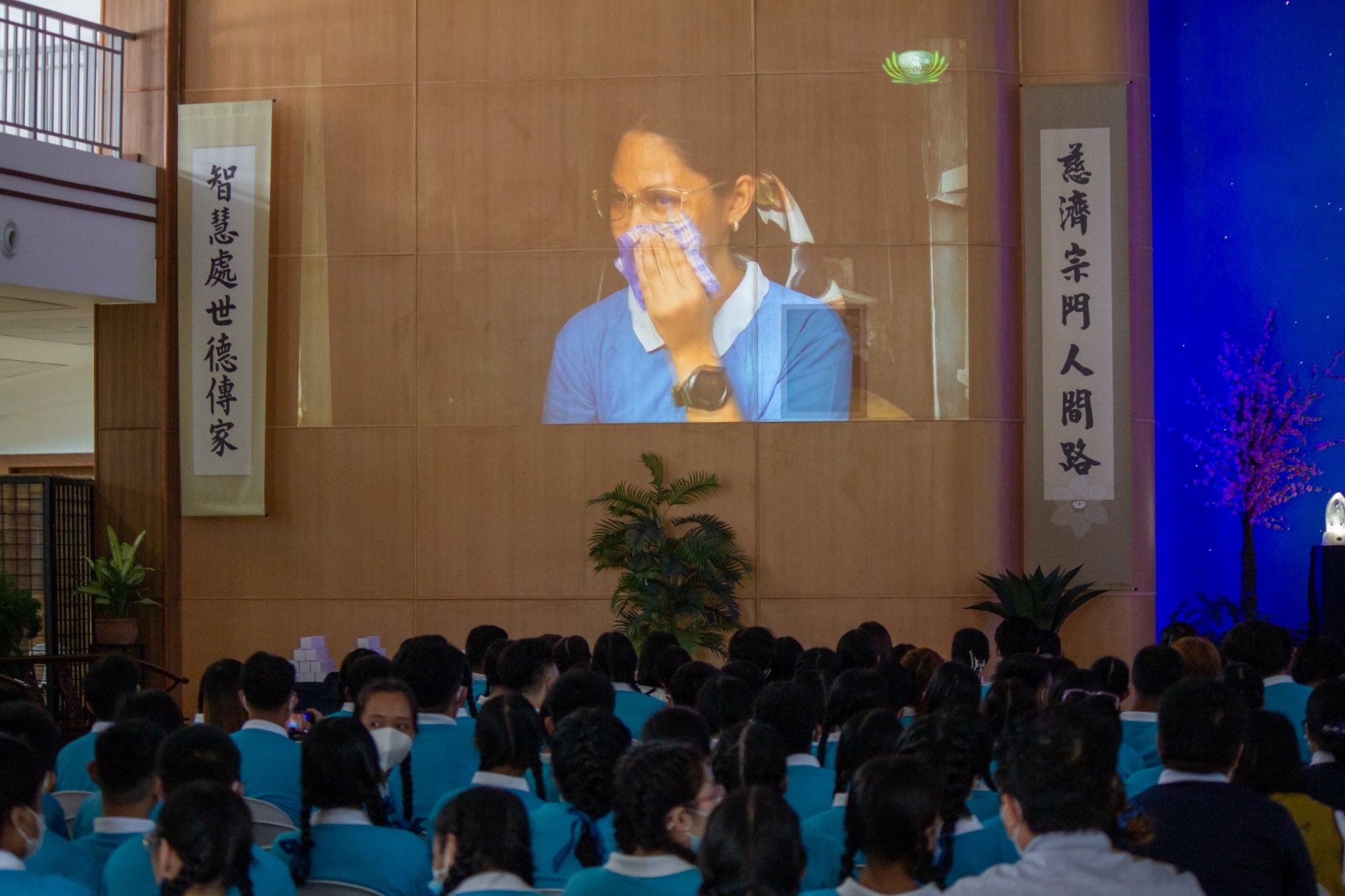 Scholars watch intently on the screen as Rhea Mae Baay shares her story in a special video presentation. 【Photo by Marella Saldonido】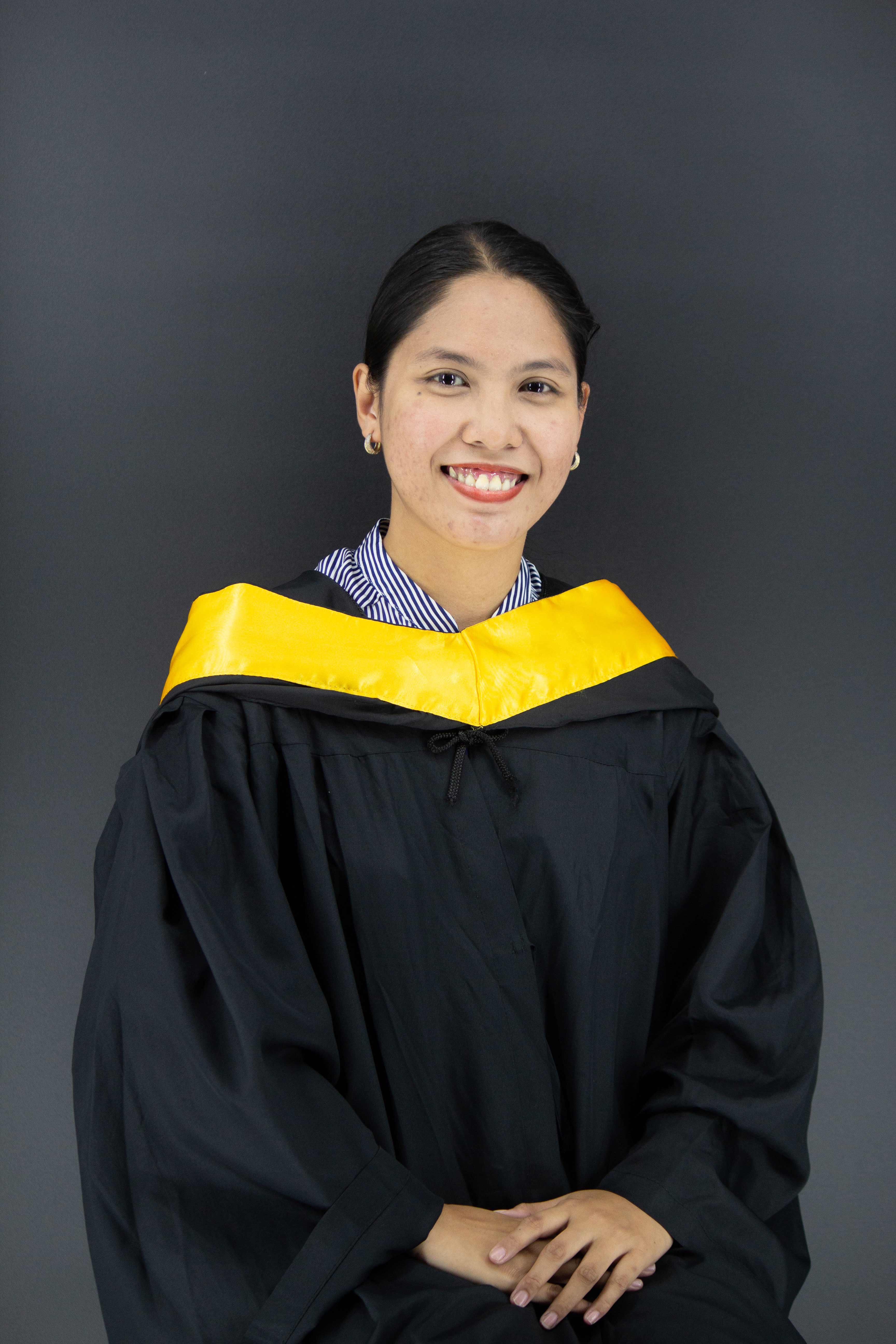 "You have helped us a lot, not only financially but also personally, spiritually, and emotionally," PUP graduate Rhea Mae Baay says to Tzu Chi. "You have made such a big impact on my family, as well as on my life and my whole being." 【Photo by Jeaneal Dando】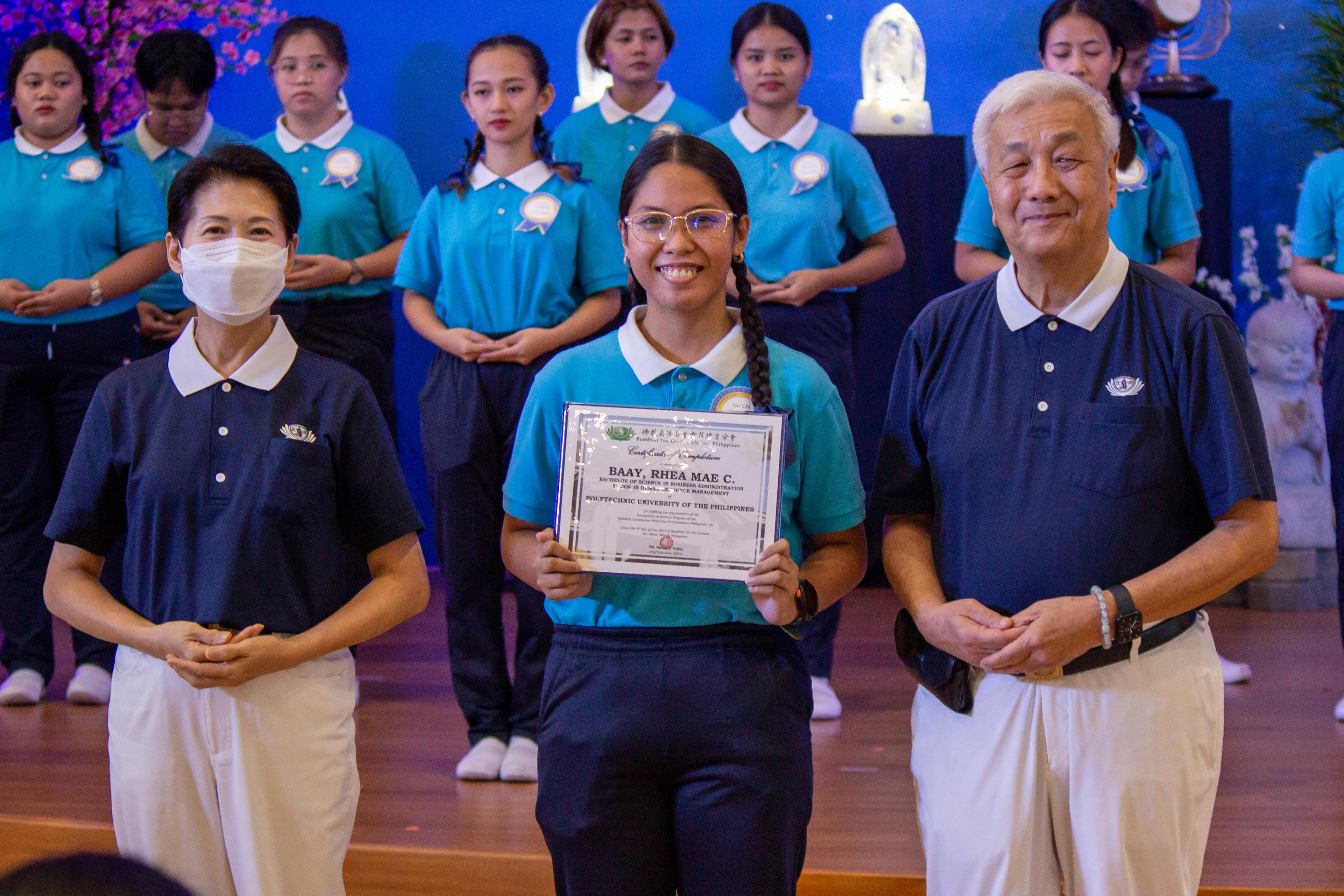 Rhea Mae Baay receives her certificate of completion from Tzu Chi Philippines CEO Henry Yuñez (right) and Deputy CEO Woon Ng (left). 【Photo by Marella Saldonido】
Go Back