Manila East volunteers hold tea party at BTCC
After two years, volunteers from the Mingtong 岷東 district reunited at the BTCC coffee shop.
By Ben Baquilod
Cheerful volunteers flocked to the Buddhist Tzu Chi Campus (BTCC) coffee shop for the group's much-anticipated tea party. Held on April 6, it served as a mini-reunion for the Manila East volunteers after more than two years without physical activities.
For Johnny Kwok, it was a delight to see his fellow volunteers—old and new. "We have around 50 plus volunteers tonight. For the past two years, we usually have around 20 volunteers who join our activities; and we are very happy to see everyone here," he says.
Same with Alice Cheng, who has not set foot in BTCC for the last two years until last Wednesday. "It is so nice to see those people we haven't seen for a long time. I just cannot describe how happy I am," she gushes.
"My son is very strict and he won't allow us to get out of the house for the past two years since the pandemic. It's nice to come back after two years and see the difference here at the Tzu Chi Campus," adds Cheng.
Many volunteers were surprised to see the changes in BTCC, Sta. Mesa, Manila. For the past years, several facilities have been added and improved including the café, lotus pond, and the Jing Si Abode.
"Because of the improvements in our facilities here in Sta. Mesa, we are ready to hold more activities to invite more people to come, so they can help us help others," says volunteer Molita Chua.
Molita Chua, who has been with Tzu Chi Philippines for 26 years now, has seen many improvements throughout the foundation's two-decade journey. But for Chua, the greatest improvement she has seen is the one within herself.
"The one thing I love most about Tzu Chi is our sense of affinity, which helps us get along with everybody," she says. When faced with conflicts and difficulty, she seeks guidance from Master Cheng Yen's teachings.
"When I see someone doing something wrong, I always tell myself, maybe I also do the same thing," she muses. "Sometimes, the bad things I see around can be a reflection of my own thoughts or deeds." This, she says humbly, is how she gets inspired to continuously change herself for the better.
According to Chua, Tzu Chi is not only about doing charity work. The most important thing she learned in Tzu Chi is to enhance her mind and her attitude. "And that is why it is such an honor to be part of Tzu Chi."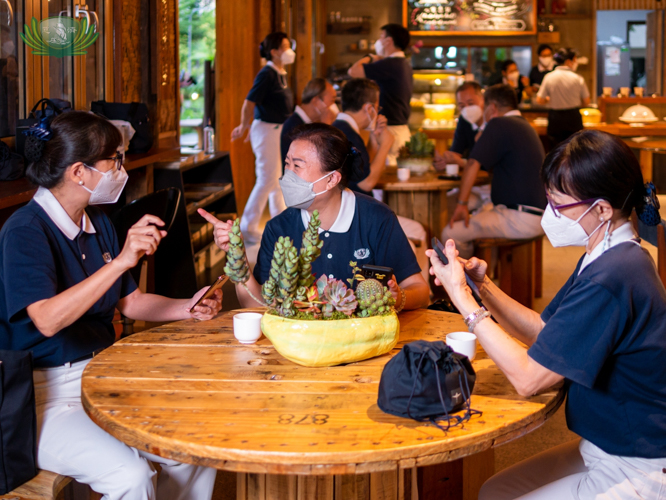 Manila East (Mingtong 岷東) volunteers reunite in a tea party at the BTCC coffee shop. 【Photo by Daniel Lazar】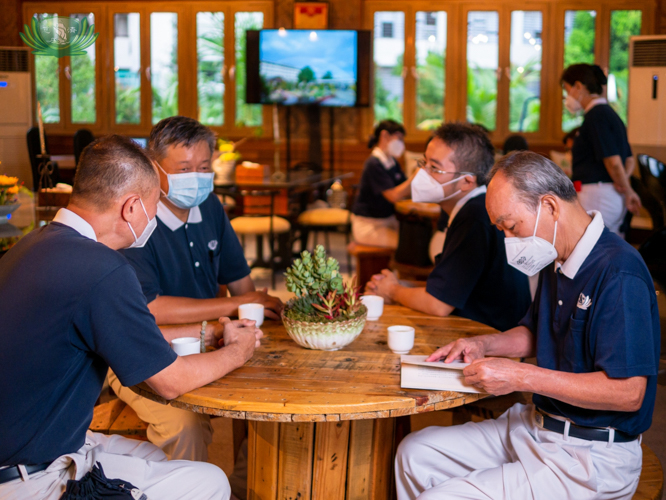 Manila East (Mingtong 岷東) volunteers reunite in a tea party at the BTCC coffee shop. 【Photo by Daniel Lazar】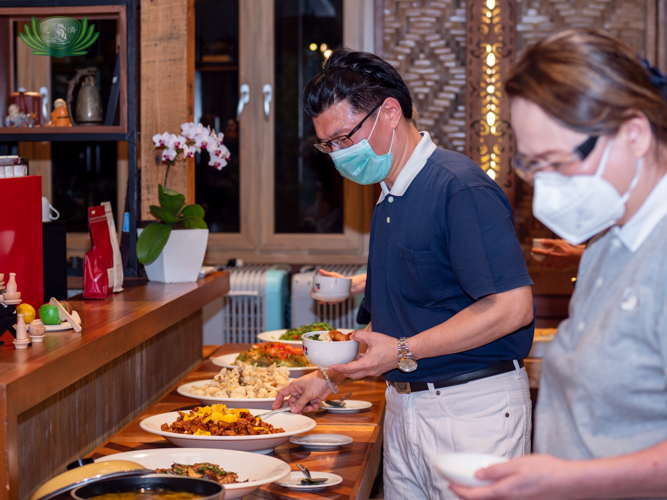 Volunteers feast on vegetarian dinner at the Mingtong 岷東 tea party. 【Photo by Daniel Lazar】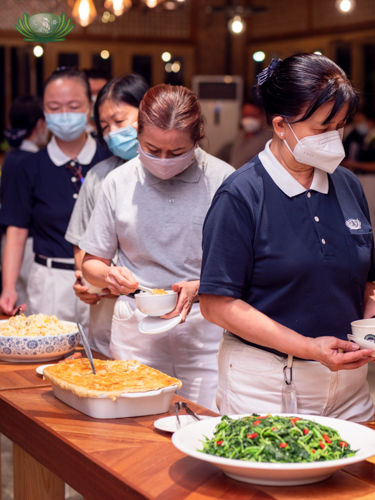 Volunteers feast on vegetarian dinner at the Mingtong 岷東 tea party. 【Photo by Daniel Lazar】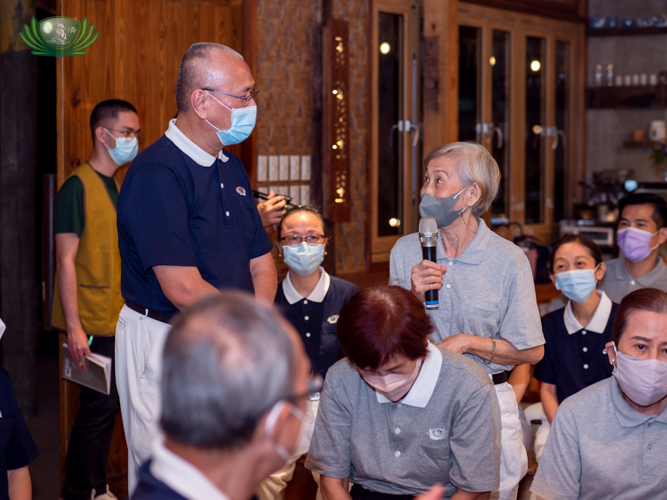 New apprentice and training commissioners were introduced to the group. 【Photo by Daniel Lazar】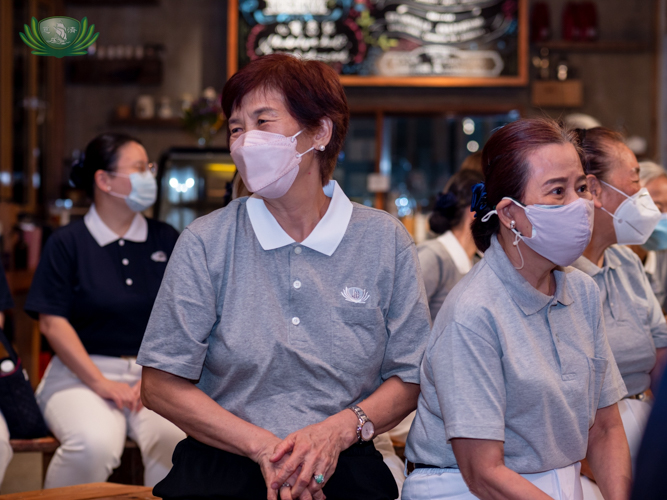 New apprentice and training commissioners were introduced to the group. 【Photo by Daniel Lazar】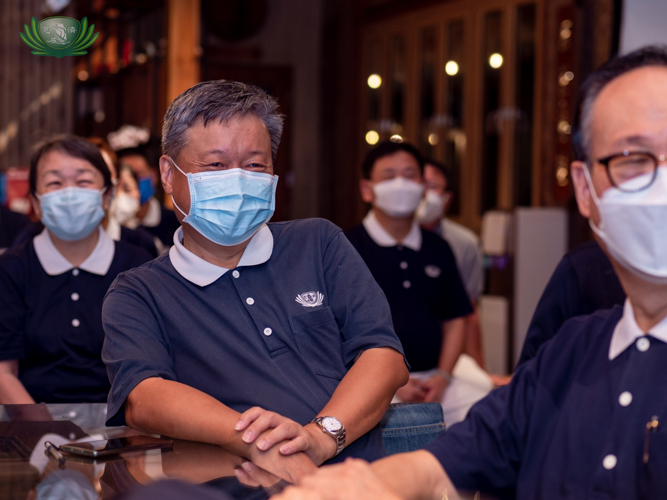 "We have around 50 plus volunteers tonight. For the past two years, we usually have around 20 volunteers who join our activities; and we are very happy to see everyone here," says volunteer Johnny Kwok. 【Photo by Daniel Lazar】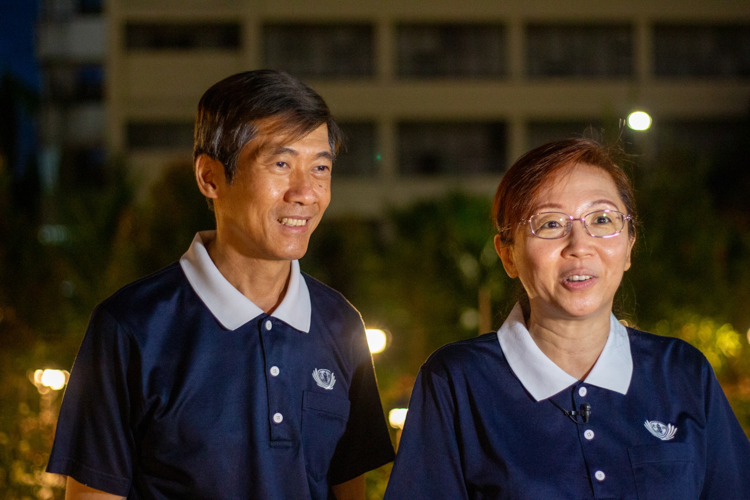 "My son is very strict and he won't allow us to get out of the house for the past two years since the pandemic. It's nice to come back after two years and see the difference here at the Tzu Chi Campus," says volunteer Alice Cheng who came with her husband, Johnny Cheng. 【Photo by Harold Alzaga】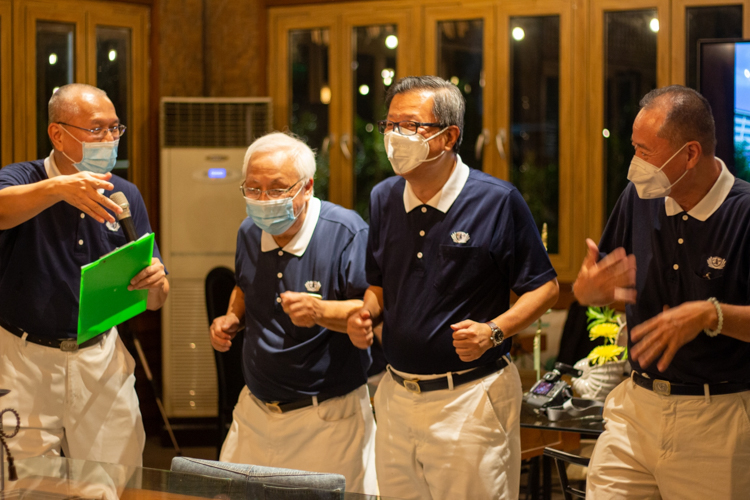 Tzu Chi volunteers perform a sign language number in the acquaintance game. 【Photo by Harold Alzaga】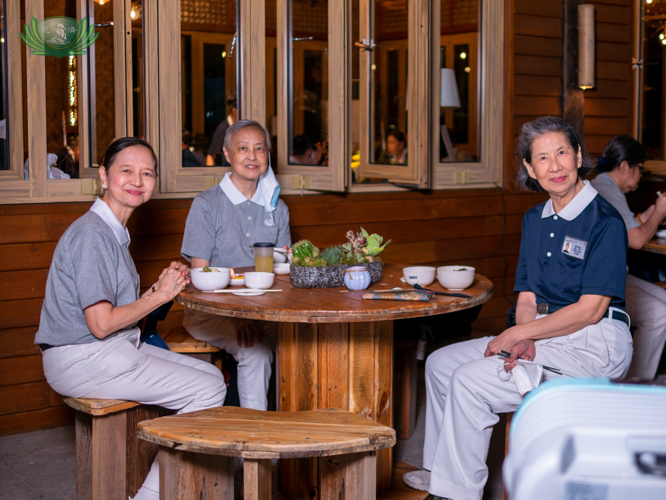 Manila East (Mingtong 岷東) volunteers reunite in a tea party at the BTCC coffee shop. 【Photo by Daniel Lazar】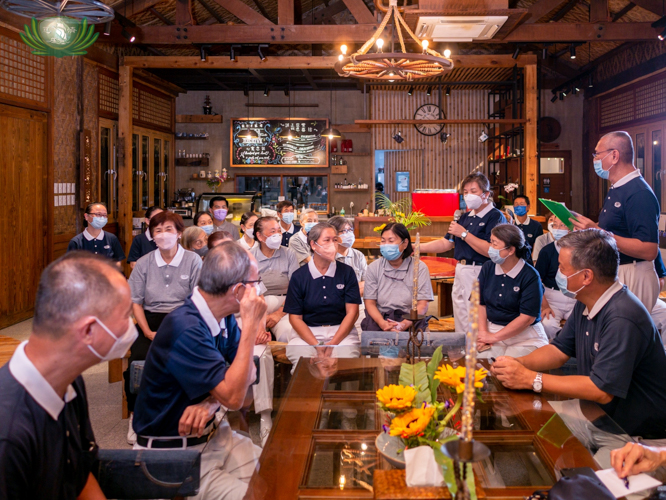 Manila East (Mingtong 岷東) volunteers reunite in a tea party at the BTCC coffee shop. 【Photo by Daniel Lazar】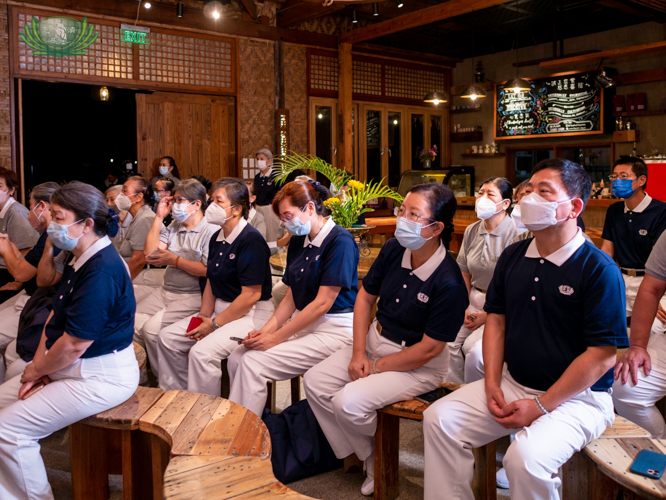 Manila East (Mingtong 岷東) volunteers reunite in a tea party at the BTCC coffee shop. 【Photo by Daniel Lazar】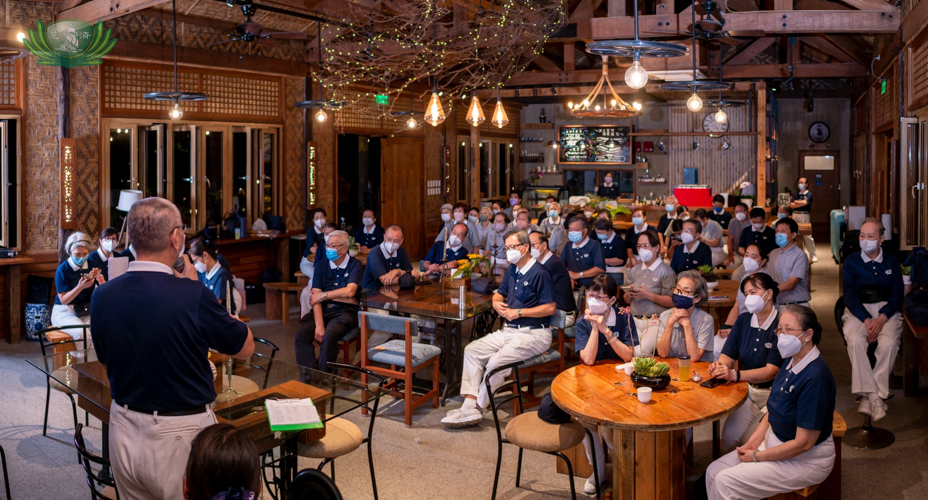 Manila East (Mingtong 岷東) volunteers reunite in a tea party at the BTCC coffee shop. 【Photo by Daniel Lazar】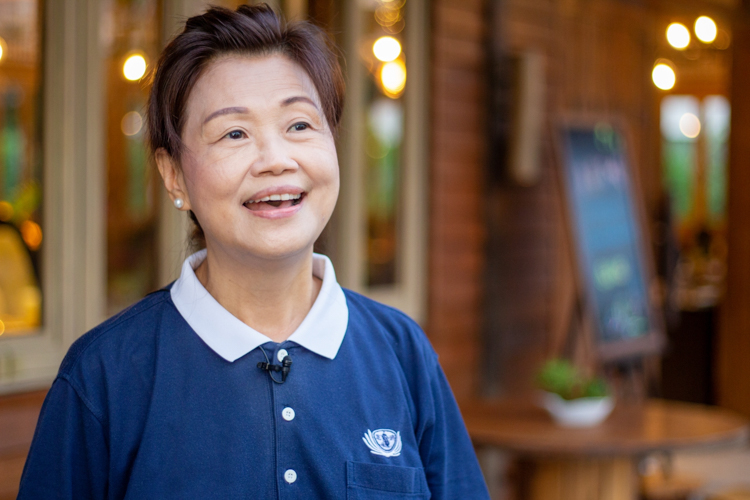 "Actually, Tzu Chi is not only doing charity. The most important thing I learned in Tzu Chi is to enhance my attitude, and that is why it is such an honor to be part of Tzu Chi," says Molita Chua, volunteer for 26 years. 【Photo by Harold Alzaga】
Go Back