His mission of volunteerism
Johniel's Tuando's accidental encounter with Tzu Chi volunteers shaped the direction of his life
By Joy Rojas
When it comes to choosing a career after graduating with a degree in information technology (IT), social work isn't exactly the field that comes to mind.
"To be honest, nobody gets rich from social work," acknowledges Johniel Tuando, a Tzu Chi scholar who completed his Bachelor of Science in IT from Access Computer College. "But it's a passion that drives us to this path. That's why I'm always volunteering in Tzu Chi. The groundwork in Tzu Chi's volunteerism has a touch of humanistic culture that you won't find in other organizations."
Johniel speaks from experience. The fourth of eight children, he lived with an aunt who, like his parents, didn't have the means to support him or his education. "I realized it was up to me to look for opportunities for myself to go to college," he says.
Instead, the opportunity would come to him in the most unexpected way. Walking along the Old Balara district in Quezon City, one day, he noticed a group of Tzu Chi volunteers segregating plastics, cardboard, and other recyclables. "I asked them what they were doing and they told me they were segregating trash to sell to a junk shop. Whatever they make would be donated to the Tzu Chi Foundation."
Despite not knowing anything about volunteerism or the Tzu Chi Foundation, he accepted volunteers' invitation to join them. Through his regular participation (and talks with Tzu Chi Deputy CEO Woon Ng), he learned that even if he wasn't earning a single centavo for his time and efforts, "what I was doing had purpose and was very rewarding."
"That's why I continued to volunteer," he says. "I enjoyed the company of the Filipino and Chinese volunteers. After segregating, we'll sit in a corner and snack on the bread and juice prepared by Aunties Woon and Molita Chua. We just enjoyed ourselves and savored the opportunities of being together and sharing a laugh."
So involved was Johniel in his volunteerism with Tzu Chi that after he submitted requirements to apply for a scholarship with the foundation, he promptly forgot about it. "I was looking for a job at the time," he says. "But when I came back to the recycling center, Auntie Woon told me that Tzu Chi's social services department was looking for me. They wanted to interview me for a scholarship."
Through his years as a scholar from 2012 to 2016, Johniel remained a dedicated volunteer of Tzu Chi's medical missions and relief operations. A member of Tzu Chi's social services staff since 2013, he has been known to work beyond office hours and without getting anything in return. "And we are joyfully doing it," he says with a smile. "We don't get paid for working on Sundays and holidays either, we just dedicate our time to volunteering.
"I can say that I grew up here in Tzu Chi. I learned about selfless giving and creating meaningful relationships not only with my co-scholars but with volunteers."
Selfless giving continues to define his choices in life. He works for Lao Foundation, Inc., a non-government organization that provides scholarships and values formation training to poor yet deserving students as well as the children of the employees of the D&L Group of Companies.
He's also pursuing his master's degree in social work at the University of the Philippines "because I love what I do. I want to have a deeper understanding of what we do as volunteers. It's not just about helping, but a carefully planned and systematic type of help, which is what Tzu Chi does."
While his choices don't make him materially wealthy, they certainly have enriched his life in other ways.
"Carrying out the missions of Tzu Chi [in the real world] is challenging but also fruitful," he says. "I can attest to that. Outside of Tzu Chi, I teach people to show filial piety to their parents, to respect the elderly, and to have a heart for helping.
"So, thank you to Tzu Chi and Master Cheng Yen. Without you, I would not be where I am and what I am today—a beacon of hope and role model to past and present scholars."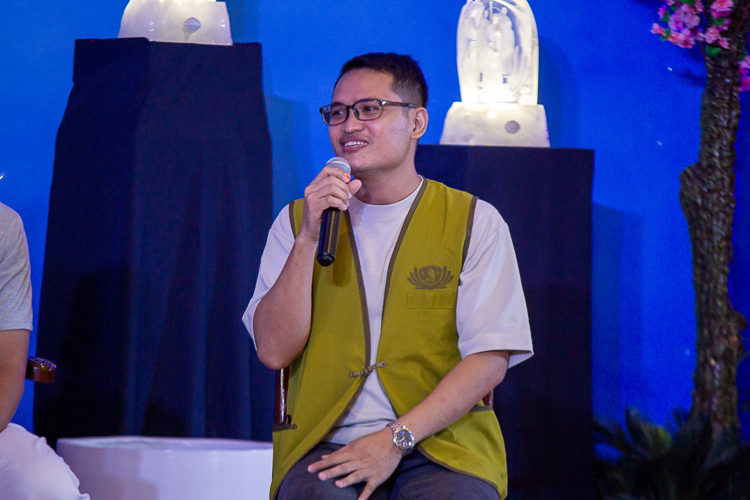 Before he was a Tzu Chi scholar from 2012 to 2016, Johniel Tuando was a volunteer with Tzu Chi's recycling center.【Photo by Marella Saldonido】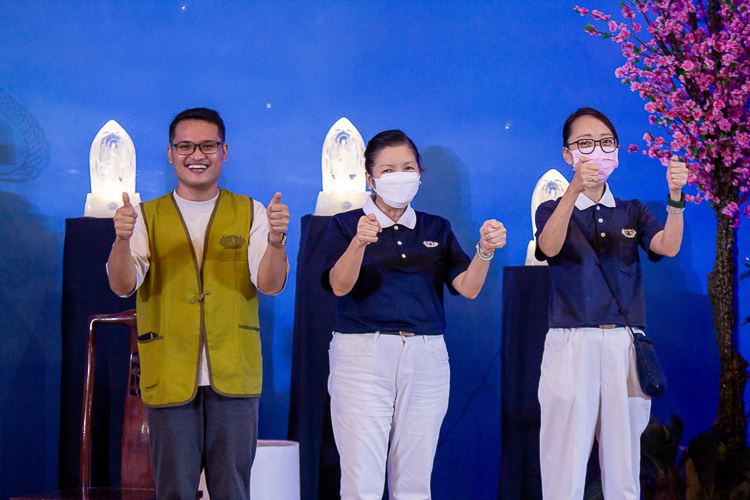 (From left) Tzu Chi scholar and volunteer Johniel Tuando, Tzu Chi Education Committee volunteer Rosa So, and volunteer from the Office of the CEO Peggy Sy-Jiang express their thanks through their bowing thumbs.【Photo by Marella Saldonido】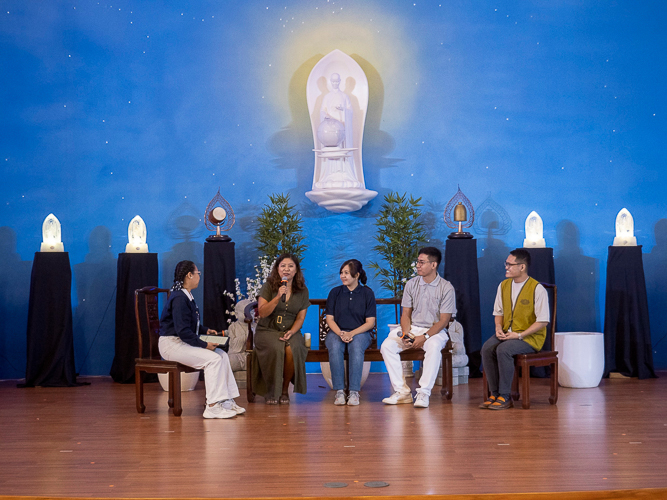 (From left) Together with moderator Cherrie Rose Ang and Tzu Chi scholars Jhoy Sarmiento, Mary Rosedy "Dhy" Detasyon Antigua, and Jamil Carvajal, Tzu Chi scholar Johniel Tuando (first from right) participates in a roundtable discussion of scholar-alumni at the 2023 Tzu Chi Scholars' Youth Camp.【Photo by Marella Saldonido】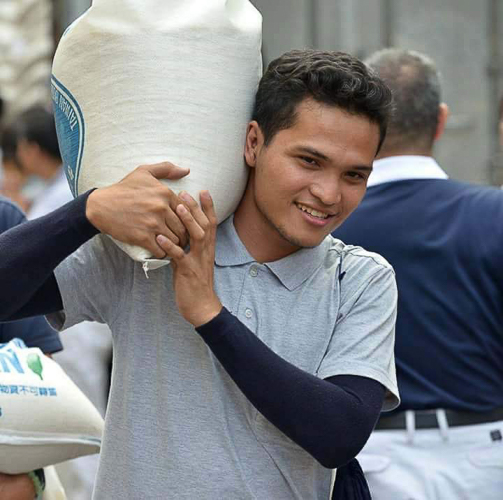 Johniel Tuando participates in a rice relief operation.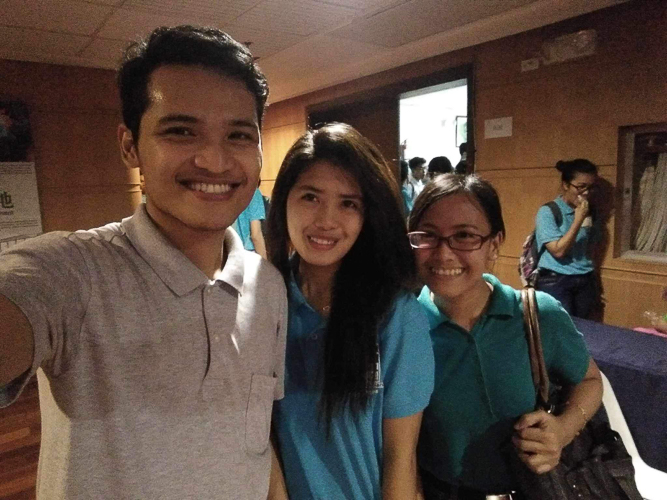 Posing with Tzu Chi scholars.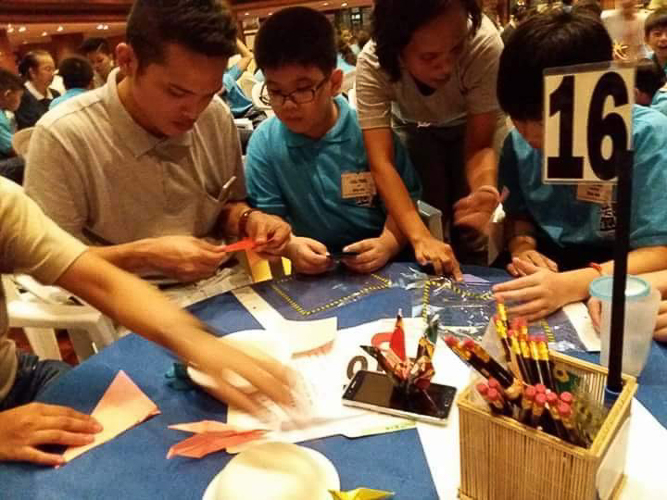 Acting as an older brother and role model to young scholars.
Go Back