Tzu Chi Great Love Preschool Philippines holds Thanksgiving program
Cute performance, gifts, and thanksgiving mark the preschool's year-end.
By Ben Baquilod
The Tzu Chi Great Love Preschool Philippines held its Thanksgiving program on December 9 at the Jing Si Hall of Tzu Chi Foundation in Agno, Quezon City. The program opened with cute performances from the preschoolers—from a short play on the value of sharing toys, dancing to Christmas songs, to sign language numbers of Tzu Chi children's music.
"Seeing my child perform today, I feel just happy," says Frederick Lee of his son Alexander Wayne. "When he started the school year, he had separation anxiety and he kept on crying. But seeing him right now, I feel proud as a dad," he adds.
To show gratitude for the many gifts they received, the students played a gift-giving game, wherein they tried to identify their parents covered with shawl, and afterwards offered them with customized and hand-made Christmas cards.
Parents and families witnessed their children's art works through an exhibit. "We guided the students in making these art works and we wanted to showcase their talents and skills to their families," says proud Nursery Teacher Christine Pauline Paje.
In the spirit of thanksgiving, Teacher Pauline expressed gratitude to Tzu Chi for exposing her to many opportunities. "I get to bond with the children as well as their families. We're creating a sense of community wherein we are able to give back to other people who are less fortunate," she says.
In the preschool's recent holiday bake sale, the students and their families were able to bake 2,100 cupcakes and 591 brownies, whose proceeds went to the elementary scholars of Tzu Chi Foundation.
"You have been very supportive of our projects and causes and we appreciate it so much," says Preschool Directress Jane Sy to the students' families.
Sy also recognized the efforts of the teachers, staff, and volunteers of the school who have been an important support group to its successful operation. "Our school is like a small community, and we are one family here," she says.
To mark the end of the year, Sy left the attendees with a Jing Si Aphorism by Dharma Master Cheng Yen: "May we know our blessings, cherish our blessings, and sow more blessings. May we always be grateful to everyone we encounter and to everything that we experience," she says. "And let us be relieved to spread love, happiness, and blessings all year round."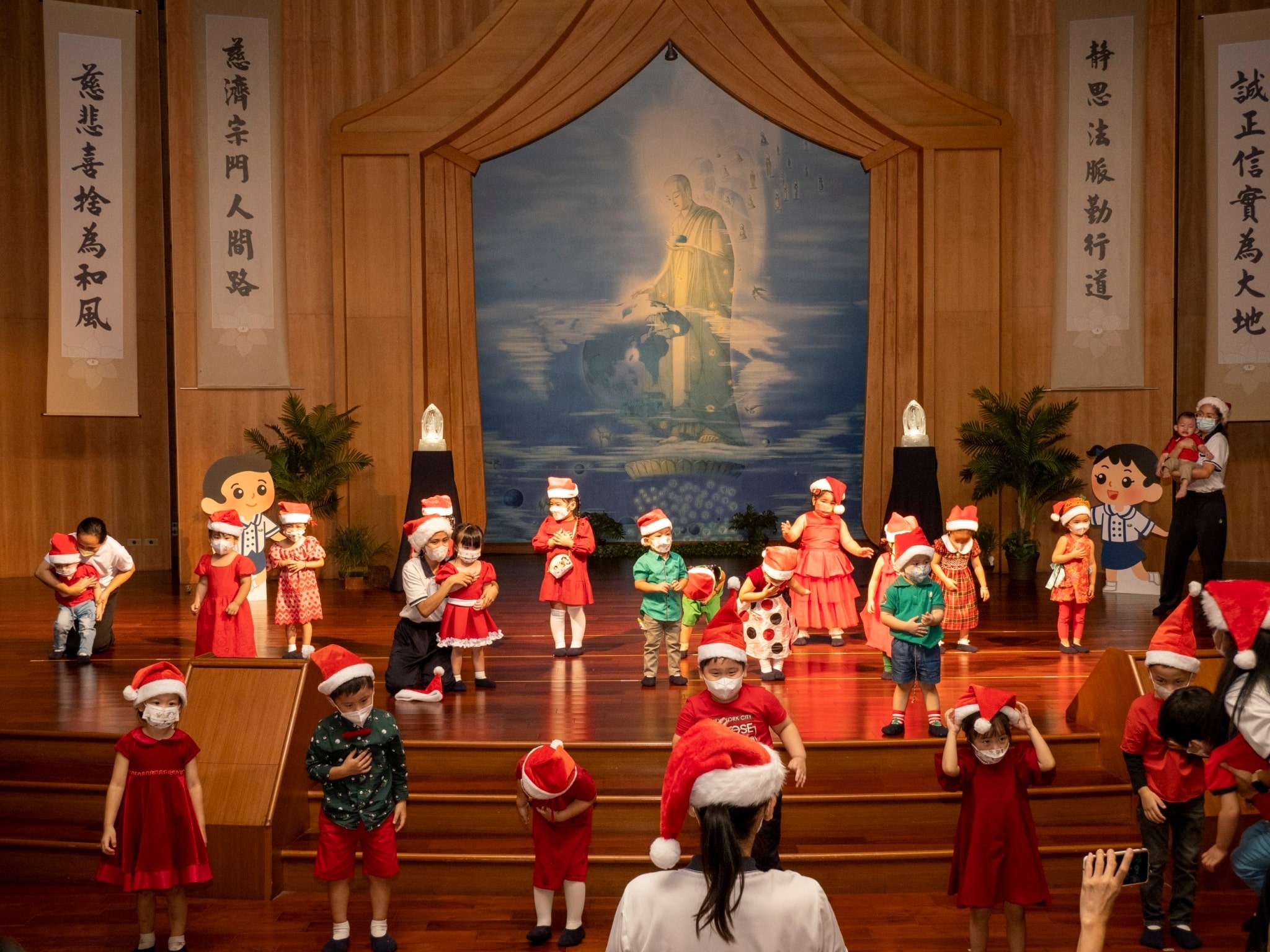 Tzu Chi Great Love Preschool Philippines holds its Thanksgiving program on December 9 at the Jing Si Hall of Tzu Chi Foundation in Agno, Quezon City. 【Photo by Harold Alzaga】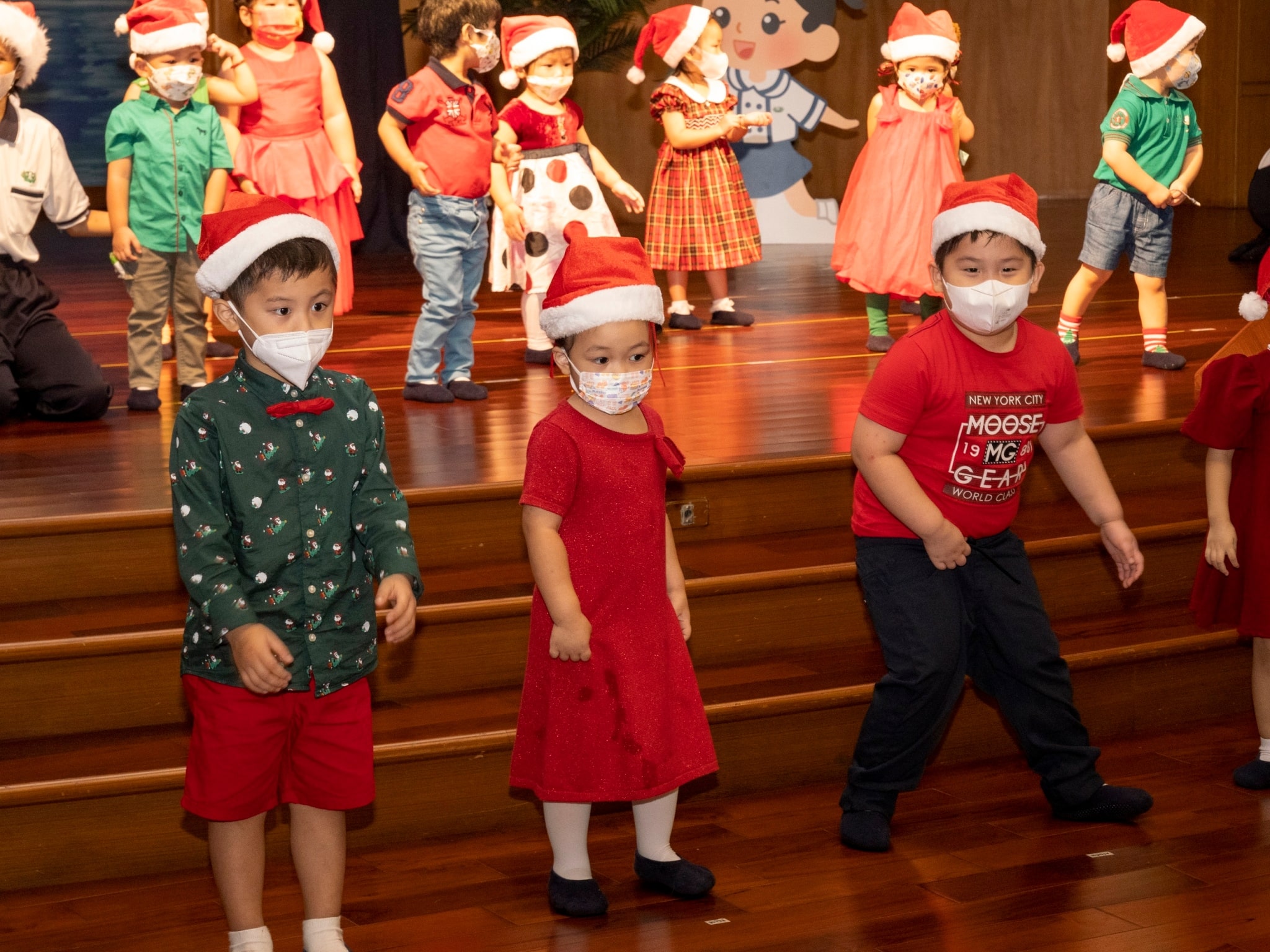 Preschool students showcase their talents in song and dance performances. 【Photo by Harold Alzaga】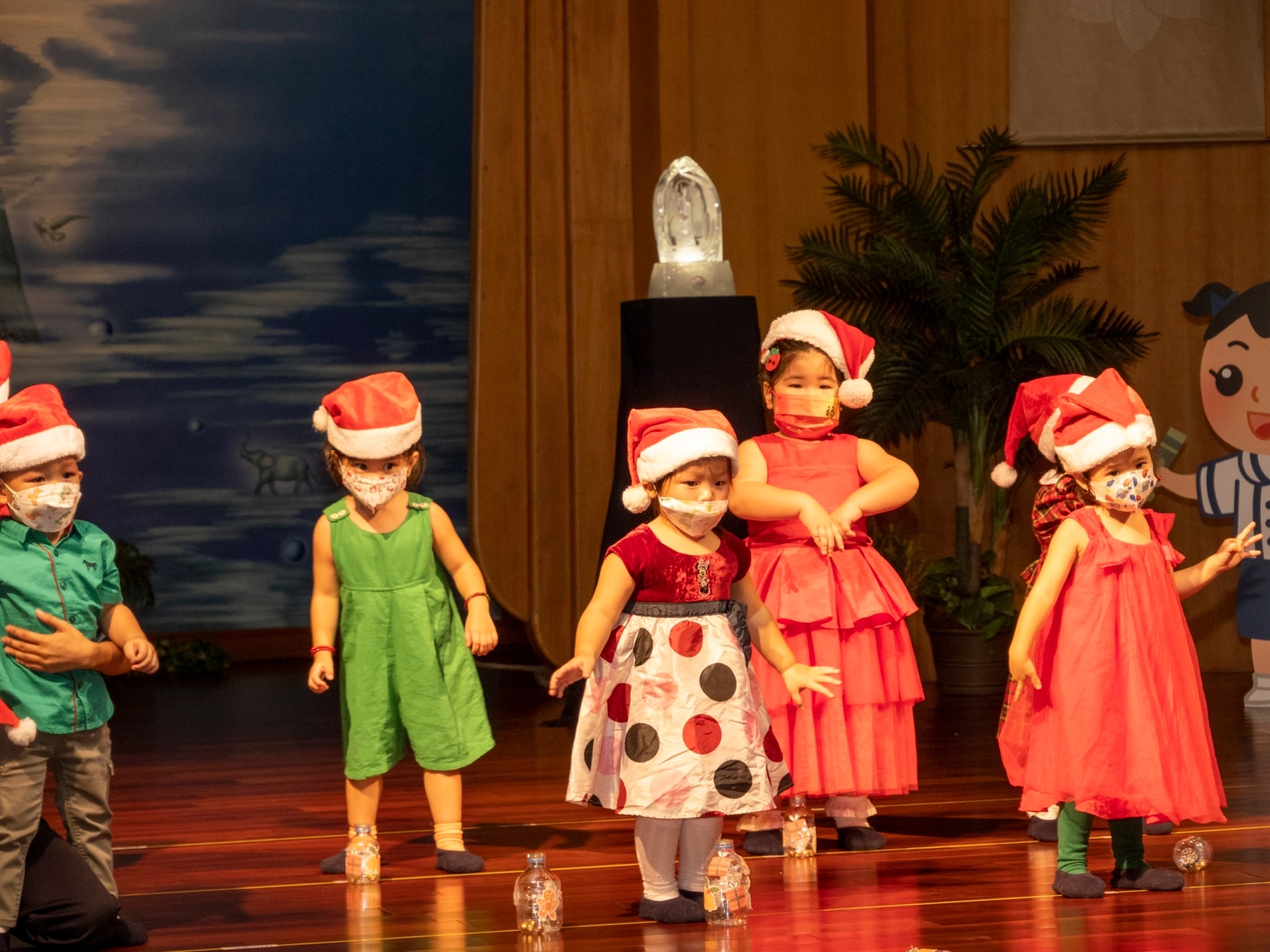 Preschool students showcase their talents in song and dance performances. 【Photo by Harold Alzaga】
Preschool students showcase their talents in song and dance performances. 【Photo by Harold Alzaga】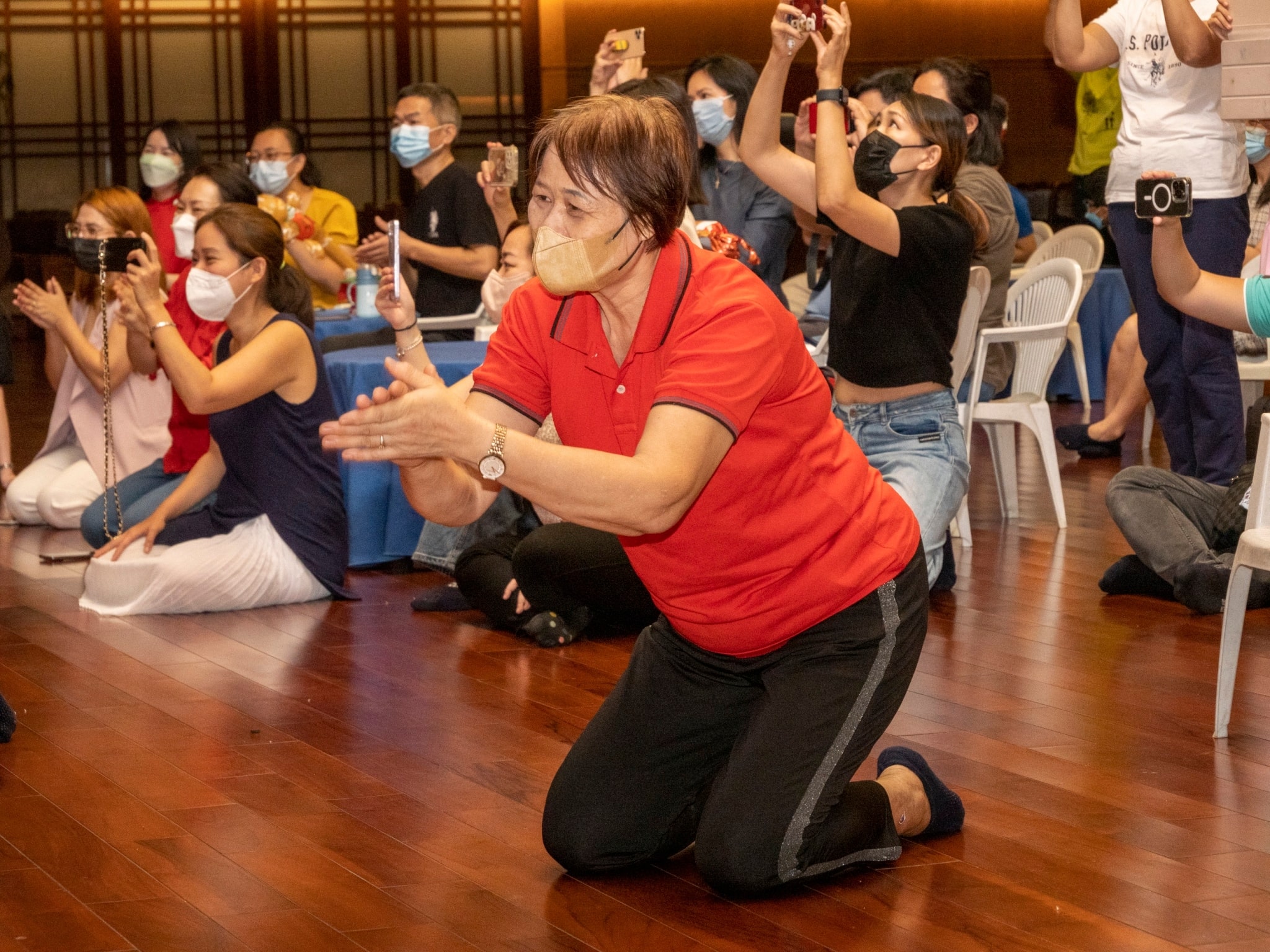 Families are in full support during the students' thanksgiving performance. 【Photo by Harold Alzaga】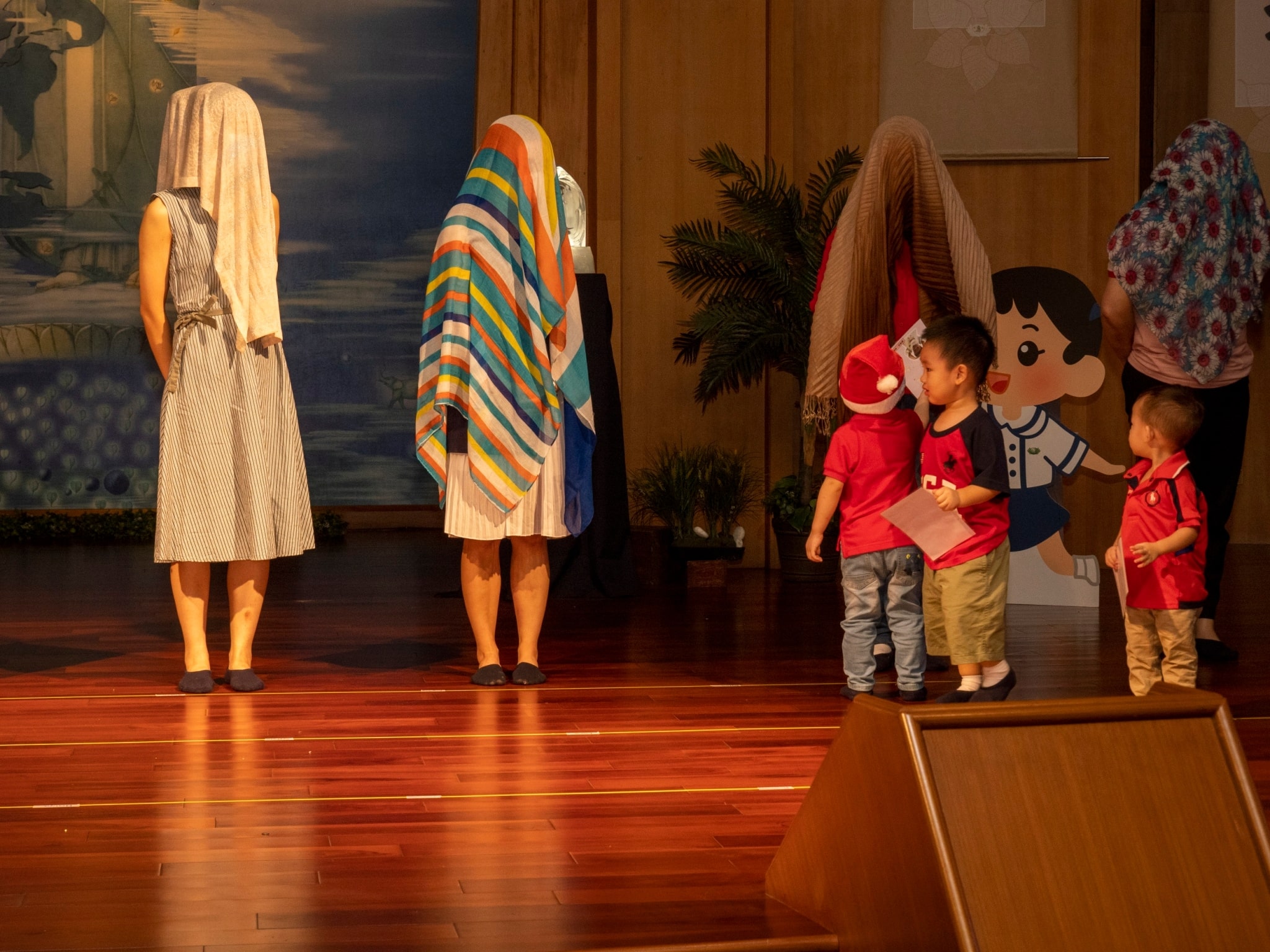 Covered with shawl, parents are identified by their children in a gift-giving game.【Photo by Harold Alzaga】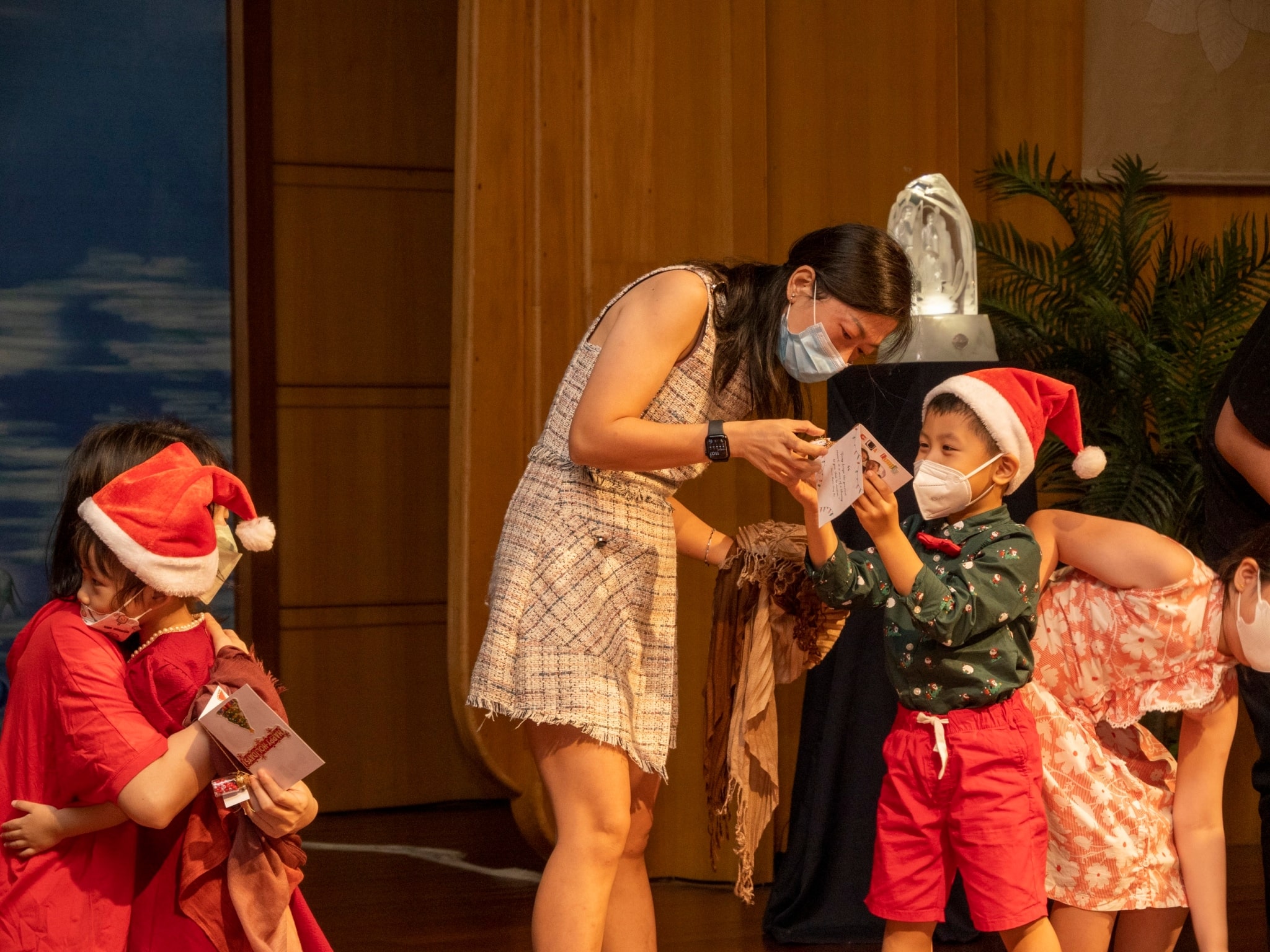 Covered with shawl, parents are identified by their children in a gift-giving game.【Photo by Harold Alzaga】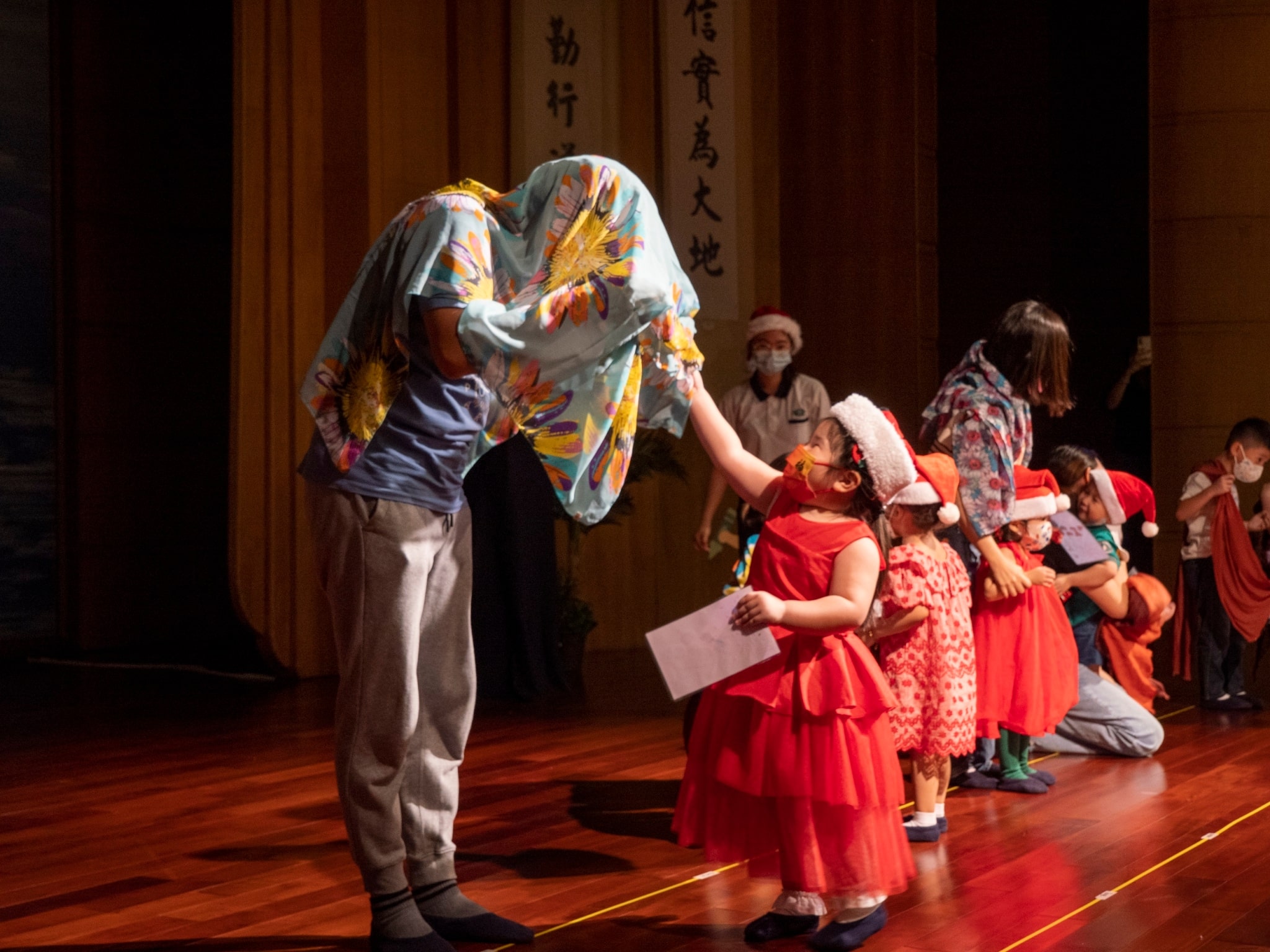 Covered with shawl, parents are identified by their children in a gift-giving game.【Photo by Harold Alzaga】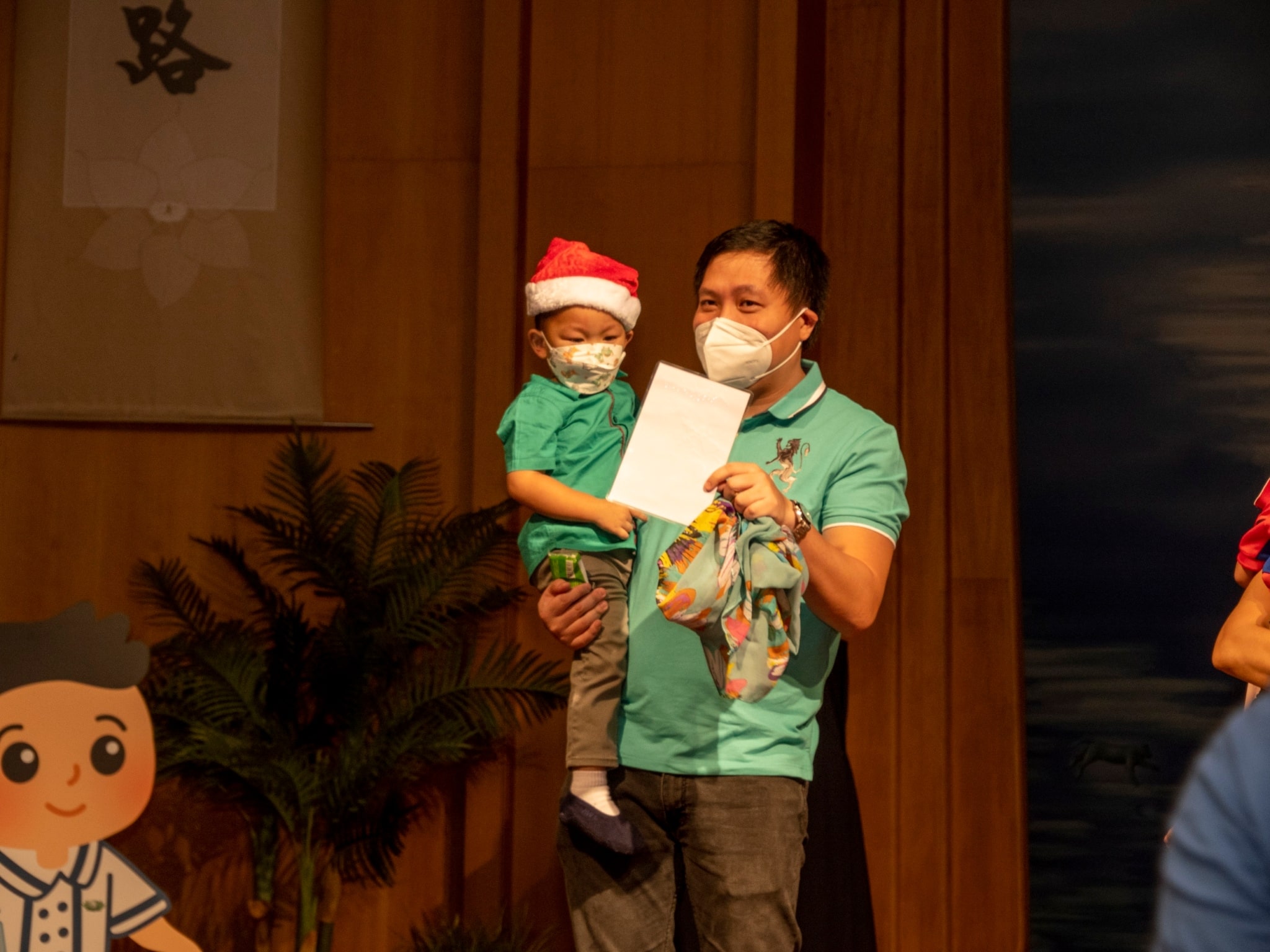 Frederick Lee receives a Christmas card from his son Alexander Wayne in a gift-giving game. 【Photo by Harold Alzaga】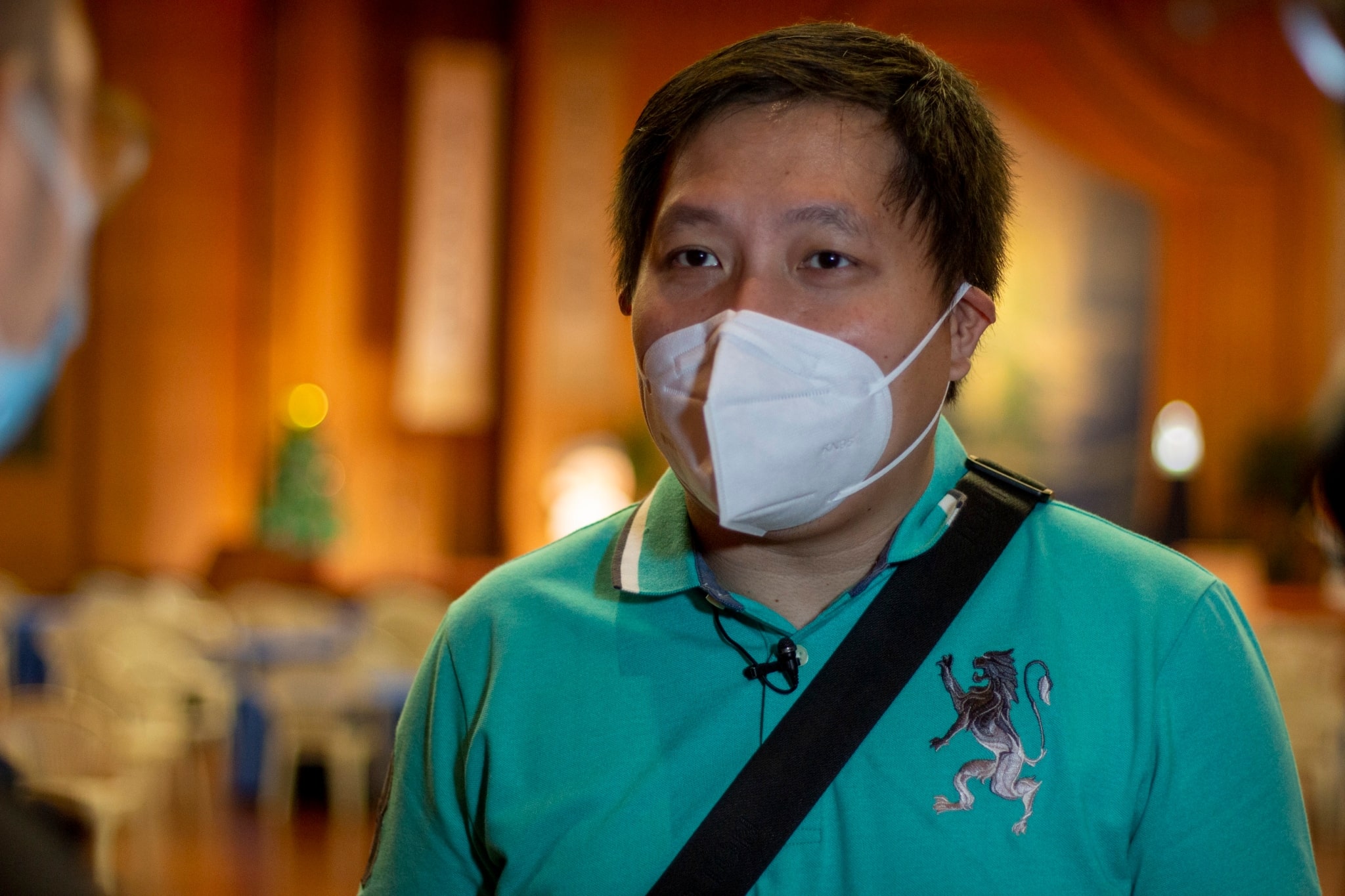 "Seeing my child perform today, I feel just happy," says Frederick Lee of his son Alexander Wayne. "When he started the school year, he had separation anxiety and he kept on crying. But seeing him right now, I feel proud as a dad."【Photo by Matt Serrano】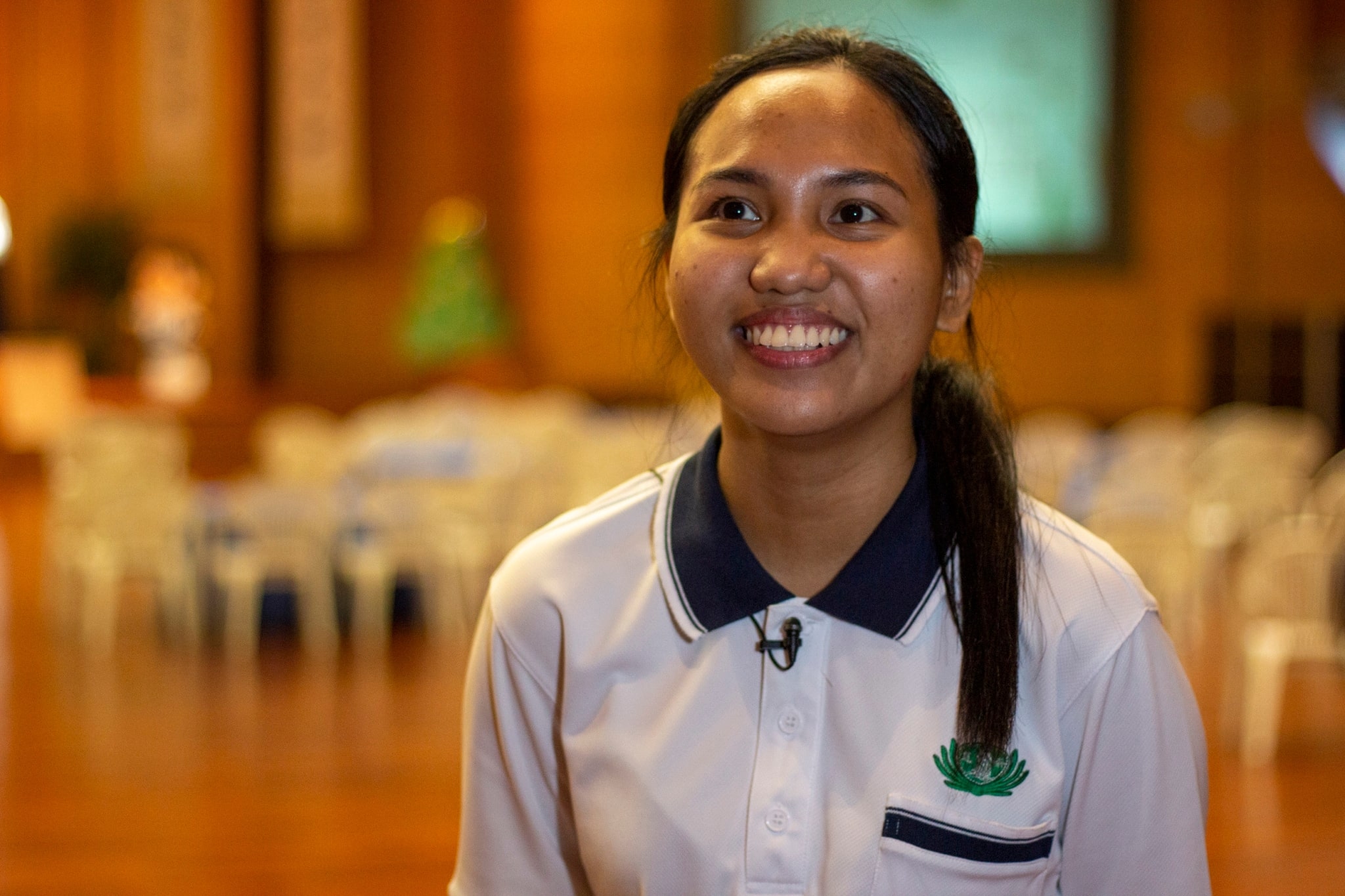 "I get to bond with the children as well as their families. We're creating a sense of community wherein we are able to give back to other people who are less fortunate," says grateful Nursery Teacher Christine Pauline Paje. 【Photo by Matt Serrano】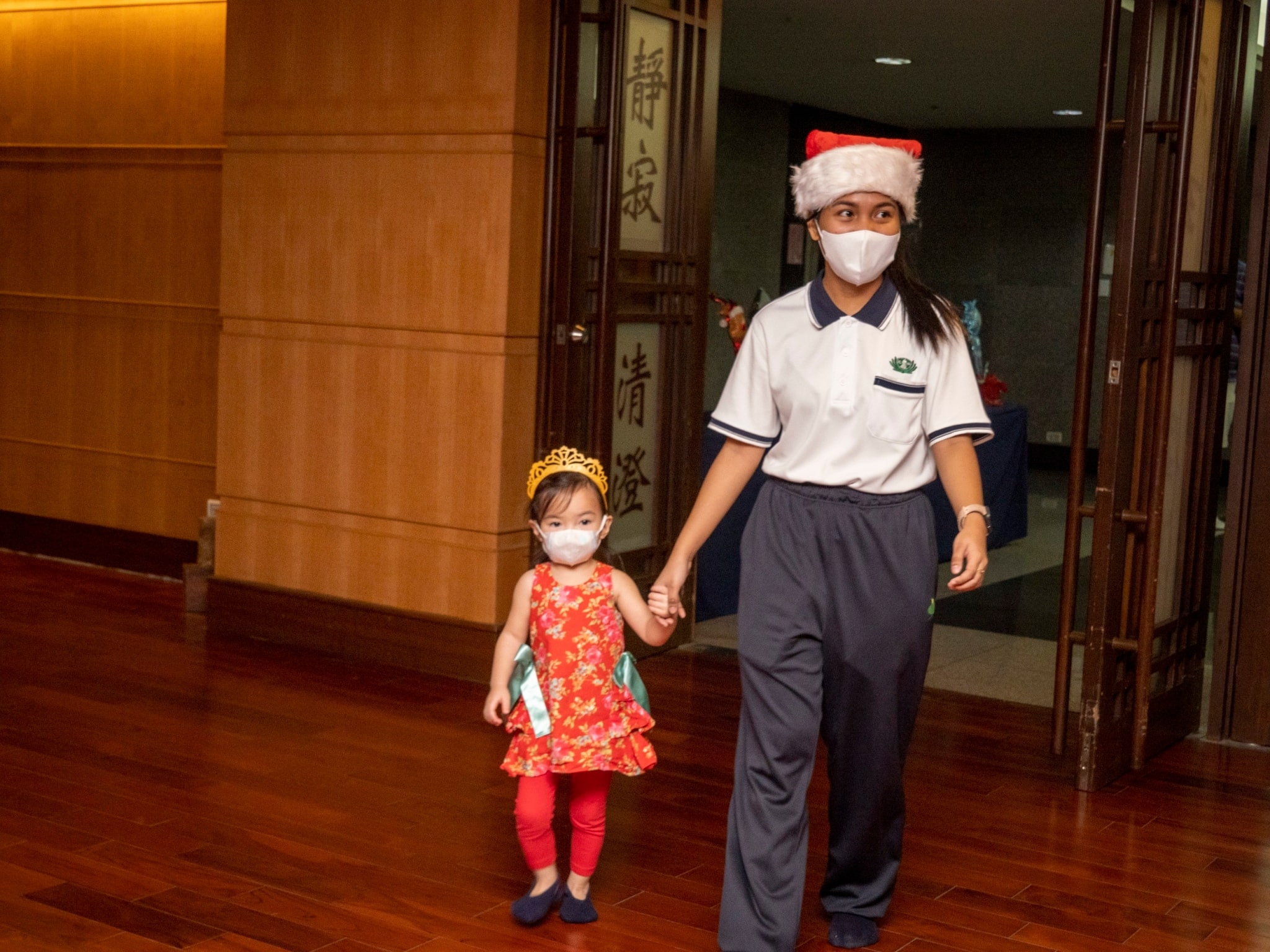 Teacher Christine Pauline Paje guides a student in her entry to the Jing Si Hall. 【Photo by Harold Alzaga】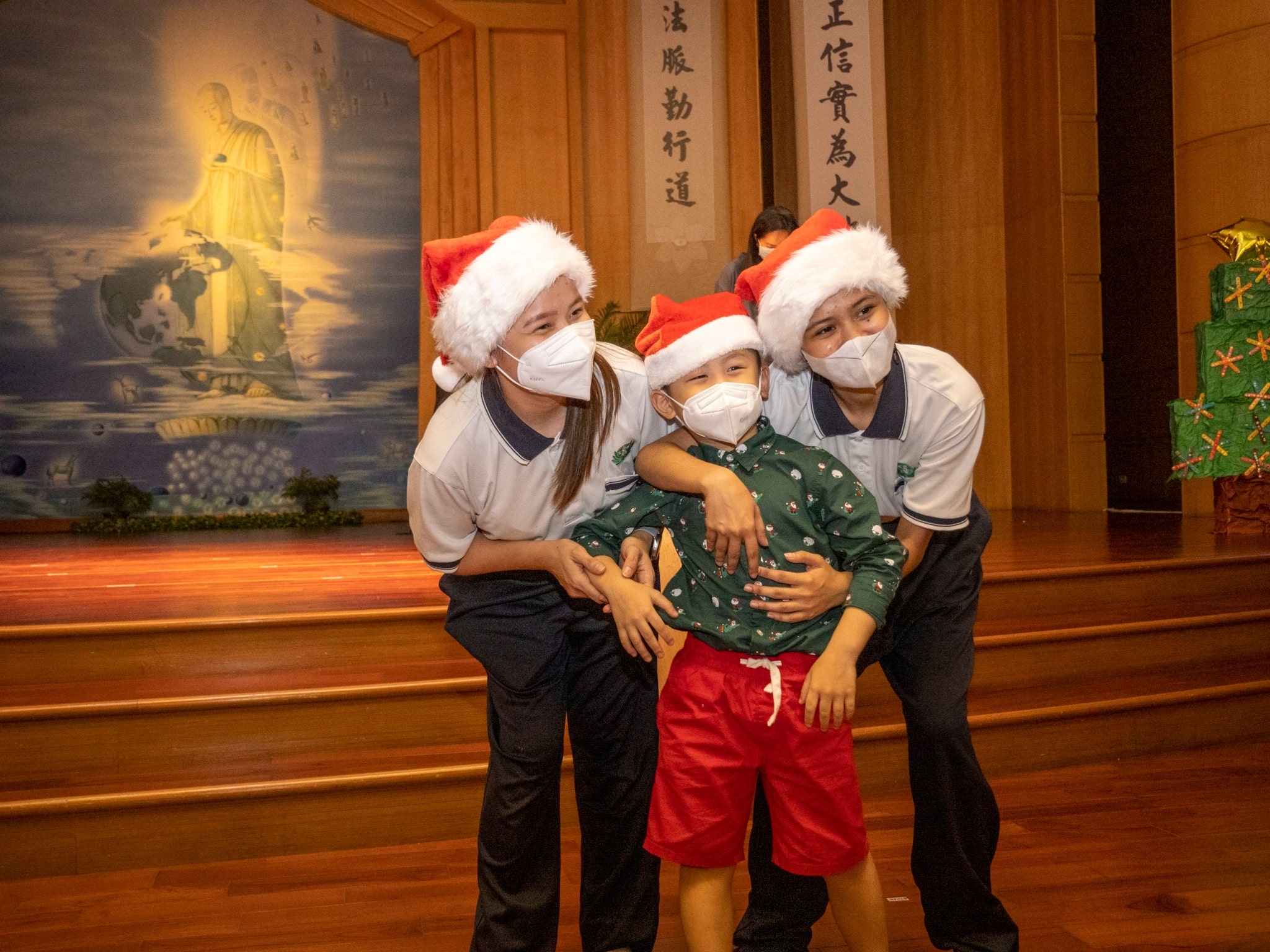 Student happily poses in a photo with Teacher MJ and Teacher Abby. 【Photo by Harold Alzaga】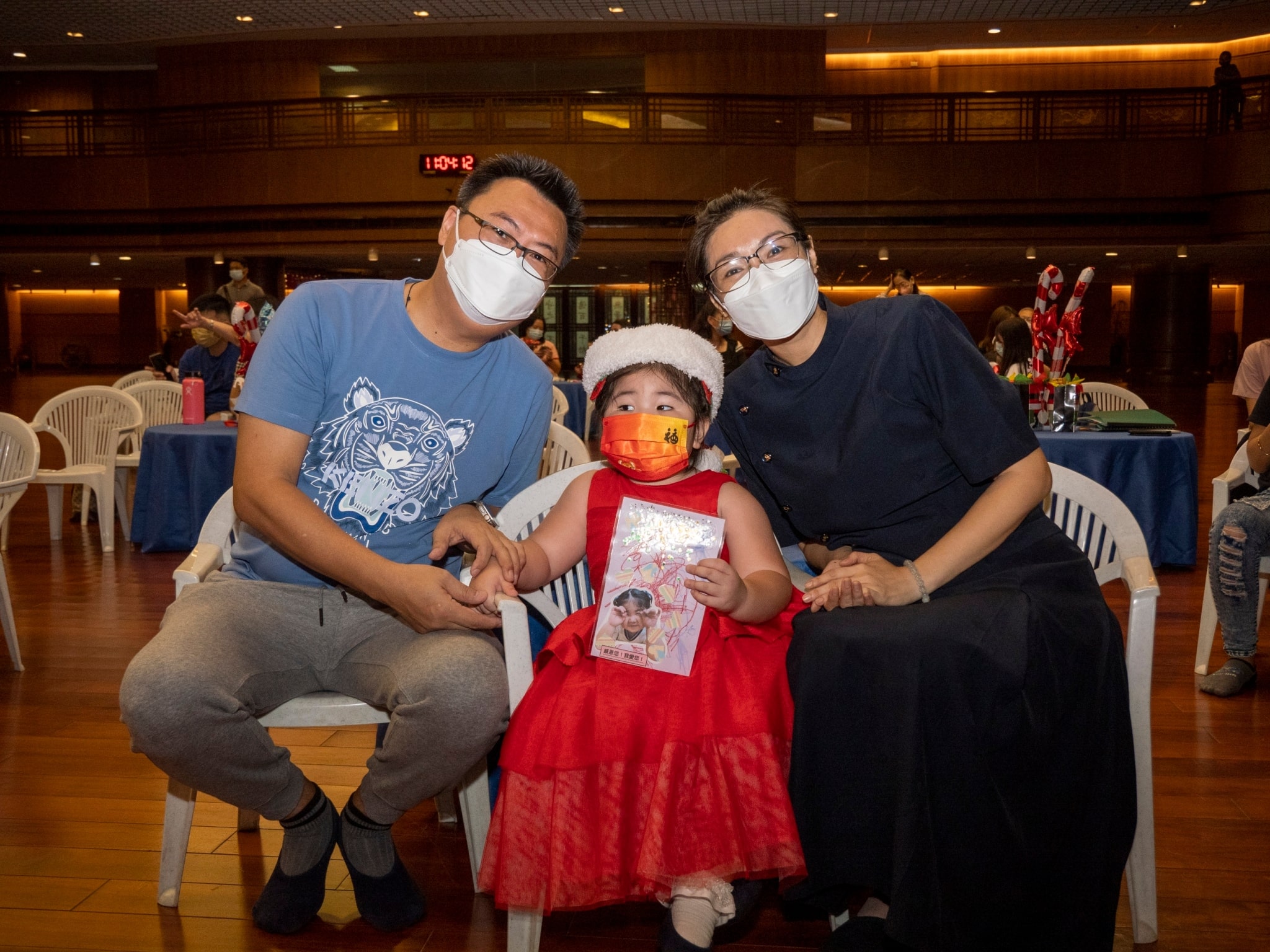 Tzu Chi volunteers Wilson Hung and Chun Chun Chong join their daughter Sephora during the thanksgiving program. 【Photo by Harold Alzaga】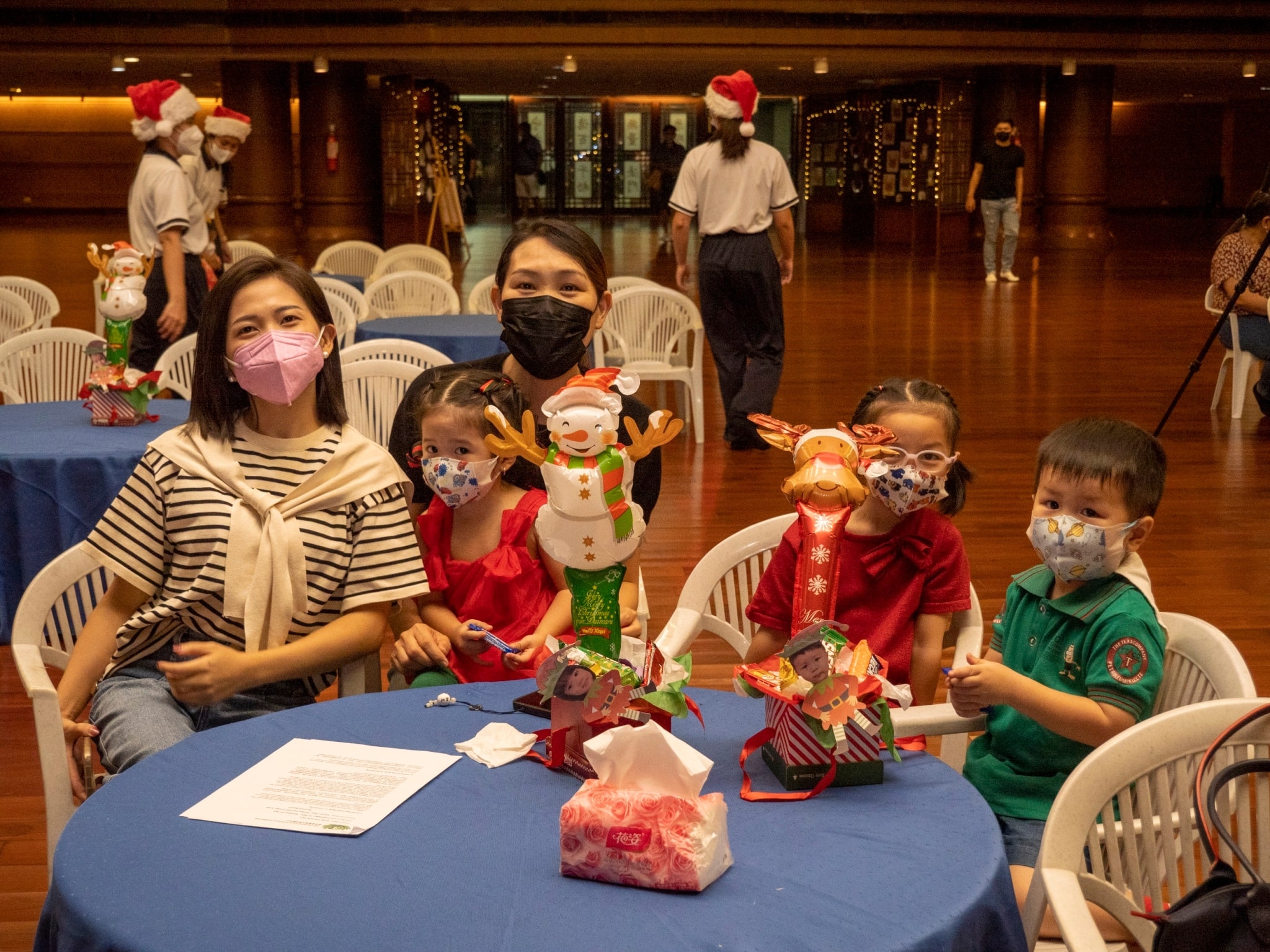 Students' families attend in full support of the thanksgiving program.【Photo by Harold Alzaga】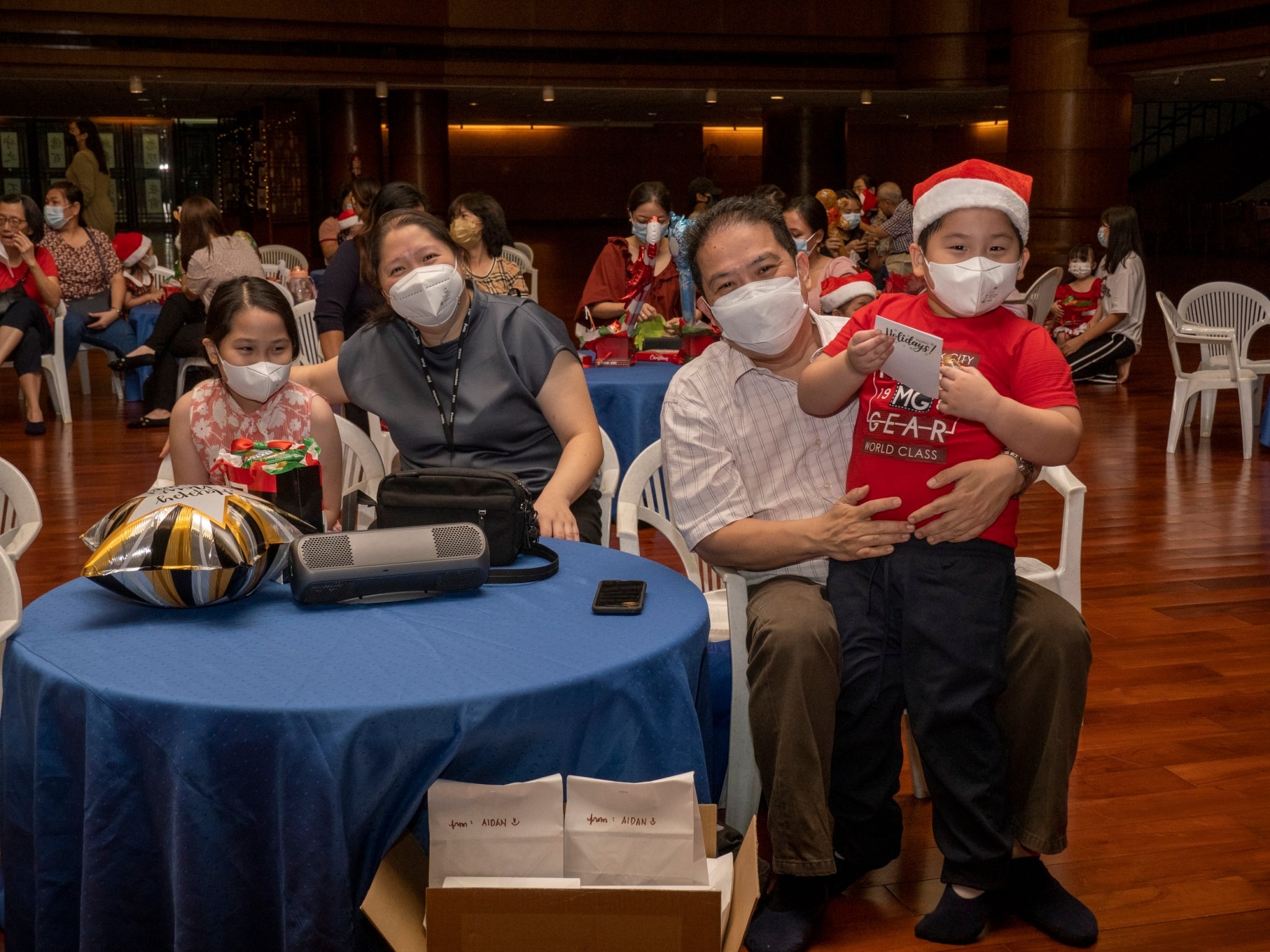 Students' families attend in full support of the thanksgiving program.【Photo by Harold Alzaga】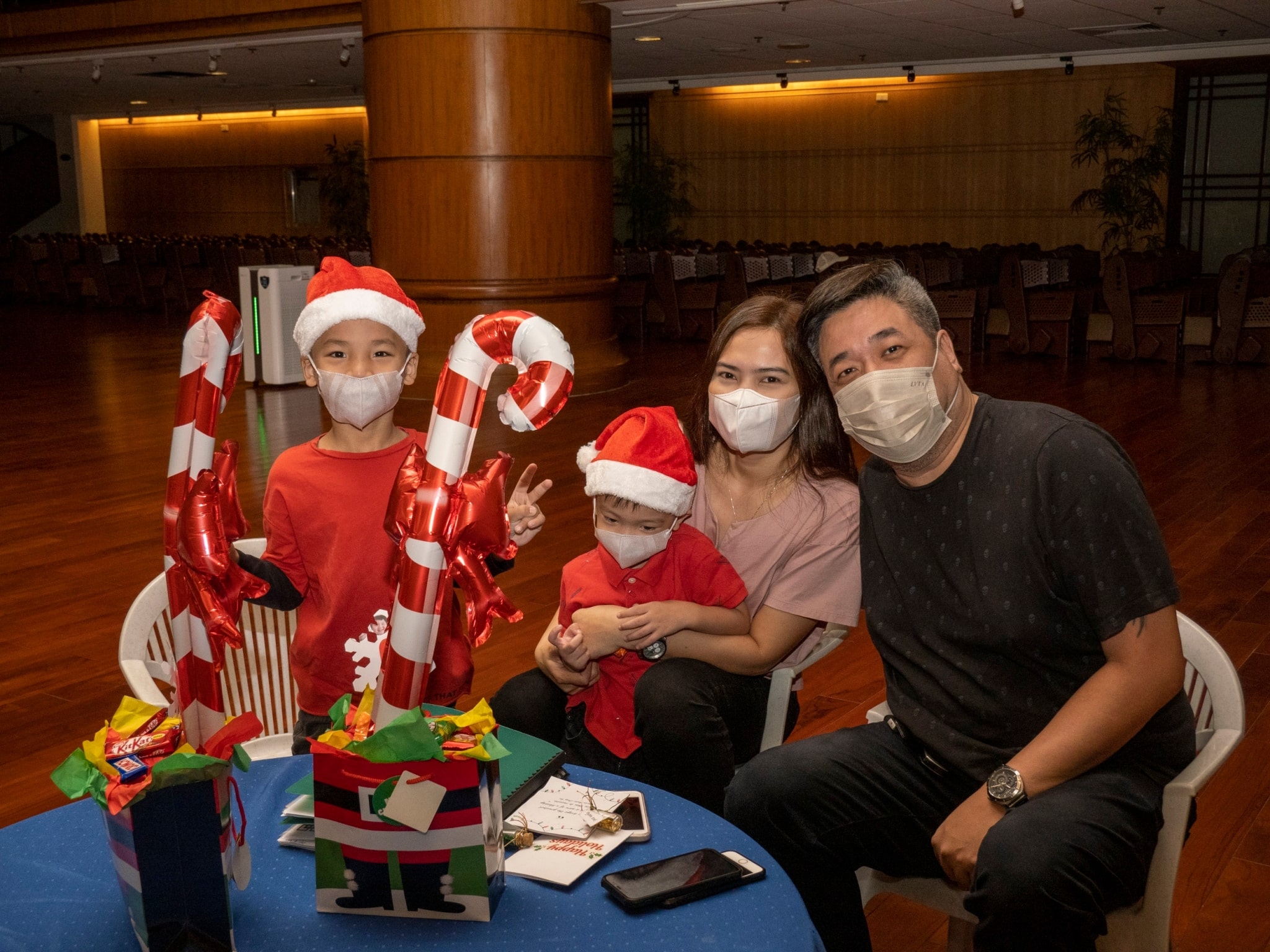 Students' families attend in full support of the thanksgiving program.【Photo by Harold Alzaga】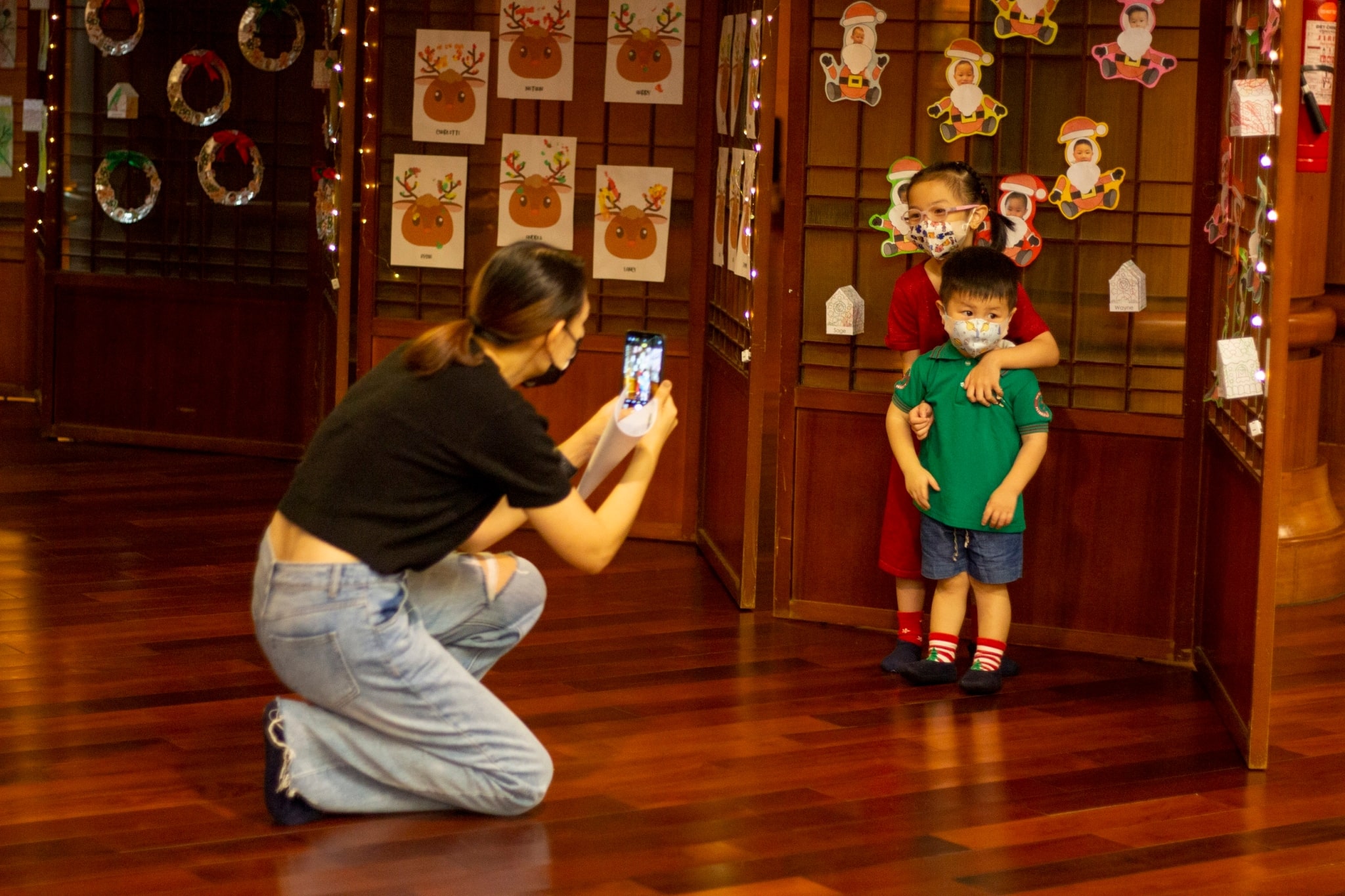 Guardian takes a photo of students with their art exhibit.【Photo by Matt Serrano】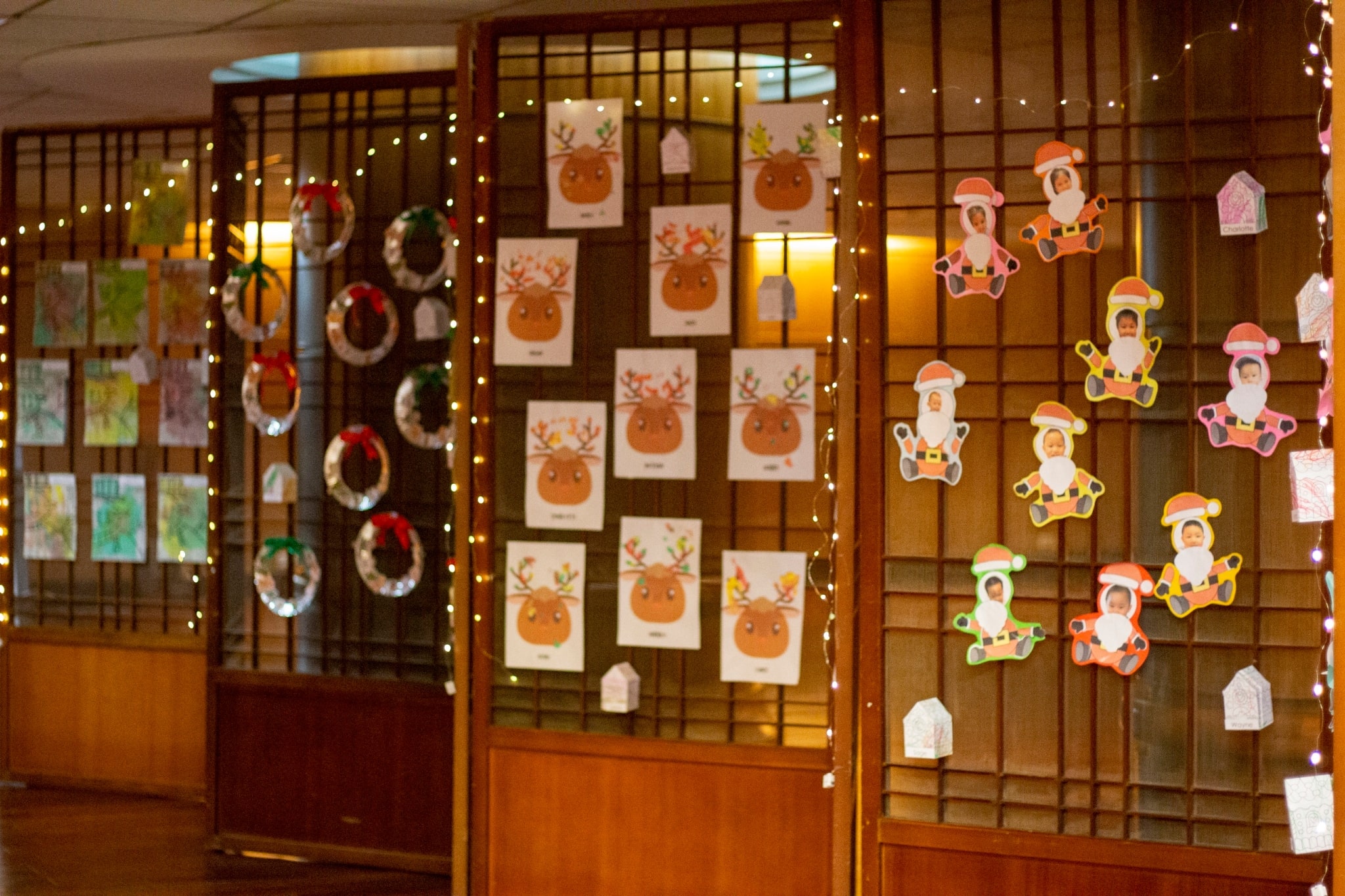 The event showcases students' works in an art exhibit.【Photo by Matt Serrano】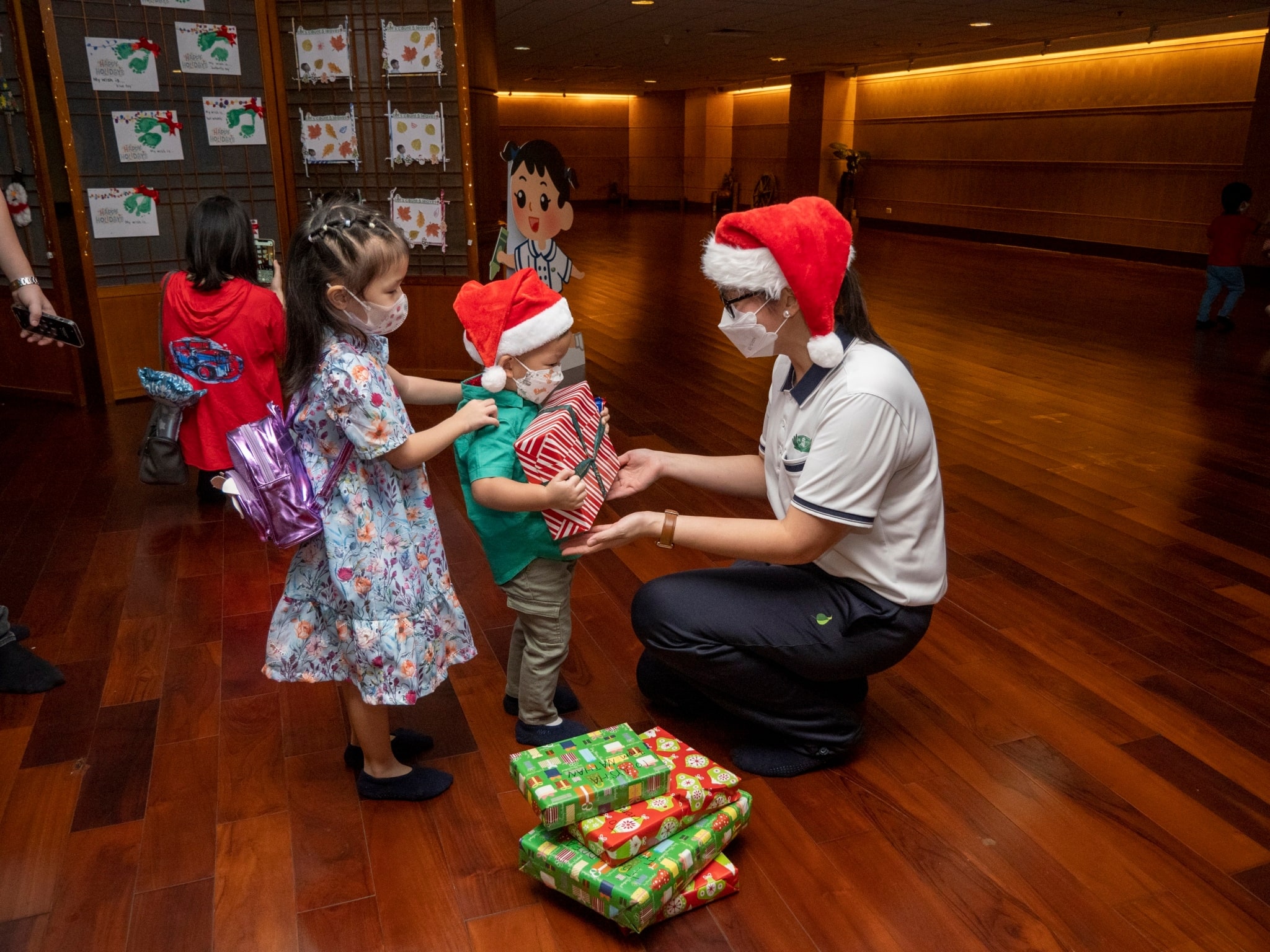 Tzu Chi Great Love Preschool Directress Jane Sy hands gift over to a student.【Photo by Harold Alzaga】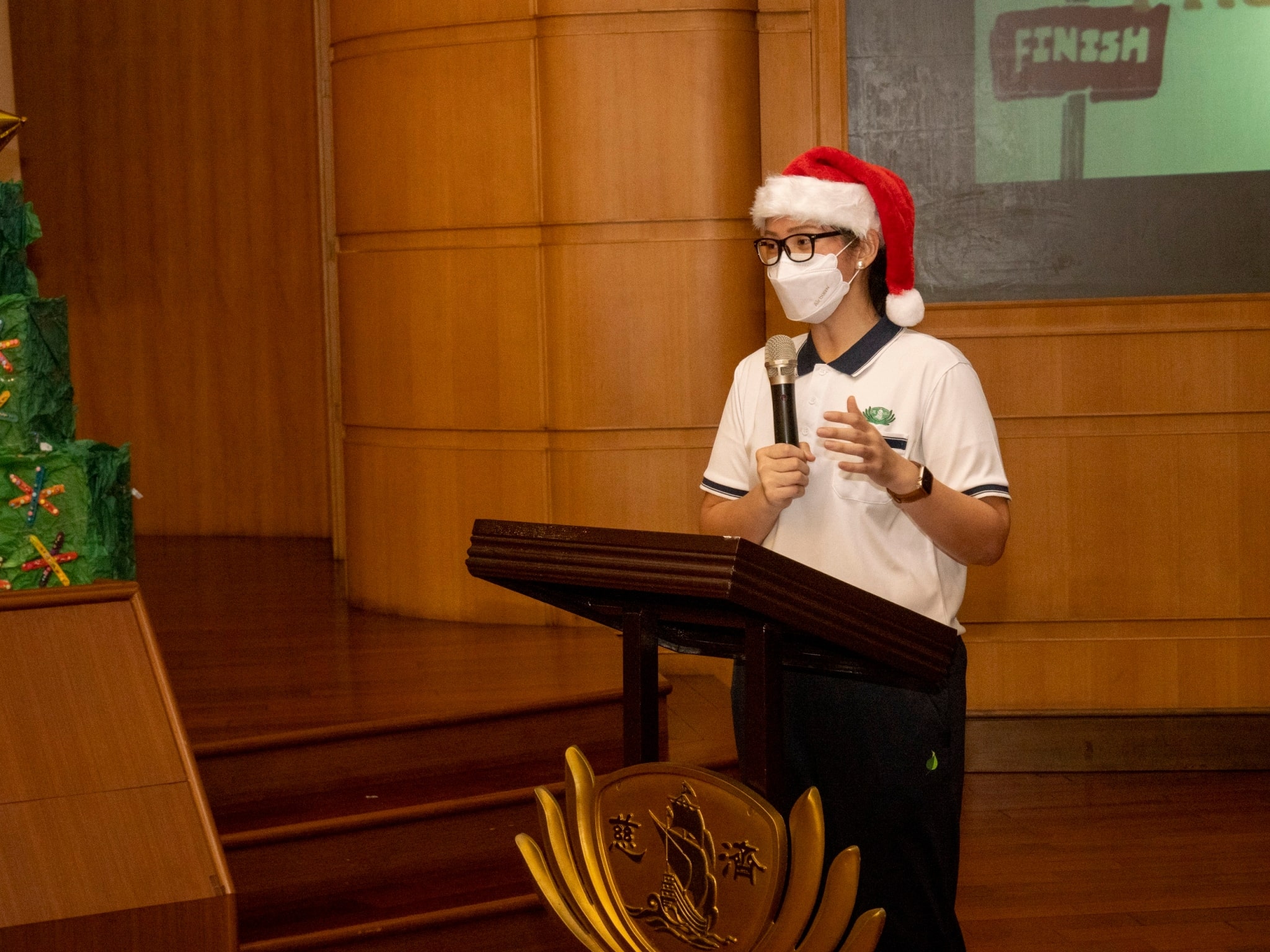 To mark the end of the year, Sy leaves the attendees with a Jing Si Aphorism by Dharma Master Cheng Yen: "May we know our blessings, cherish our blessings, and sow more blessings. May we always be grateful to everyone we encounter and to everything that we experience," she says. "And let us be relieved to spread love, happiness, and blessings all year round."【Photo by Harold Alzaga】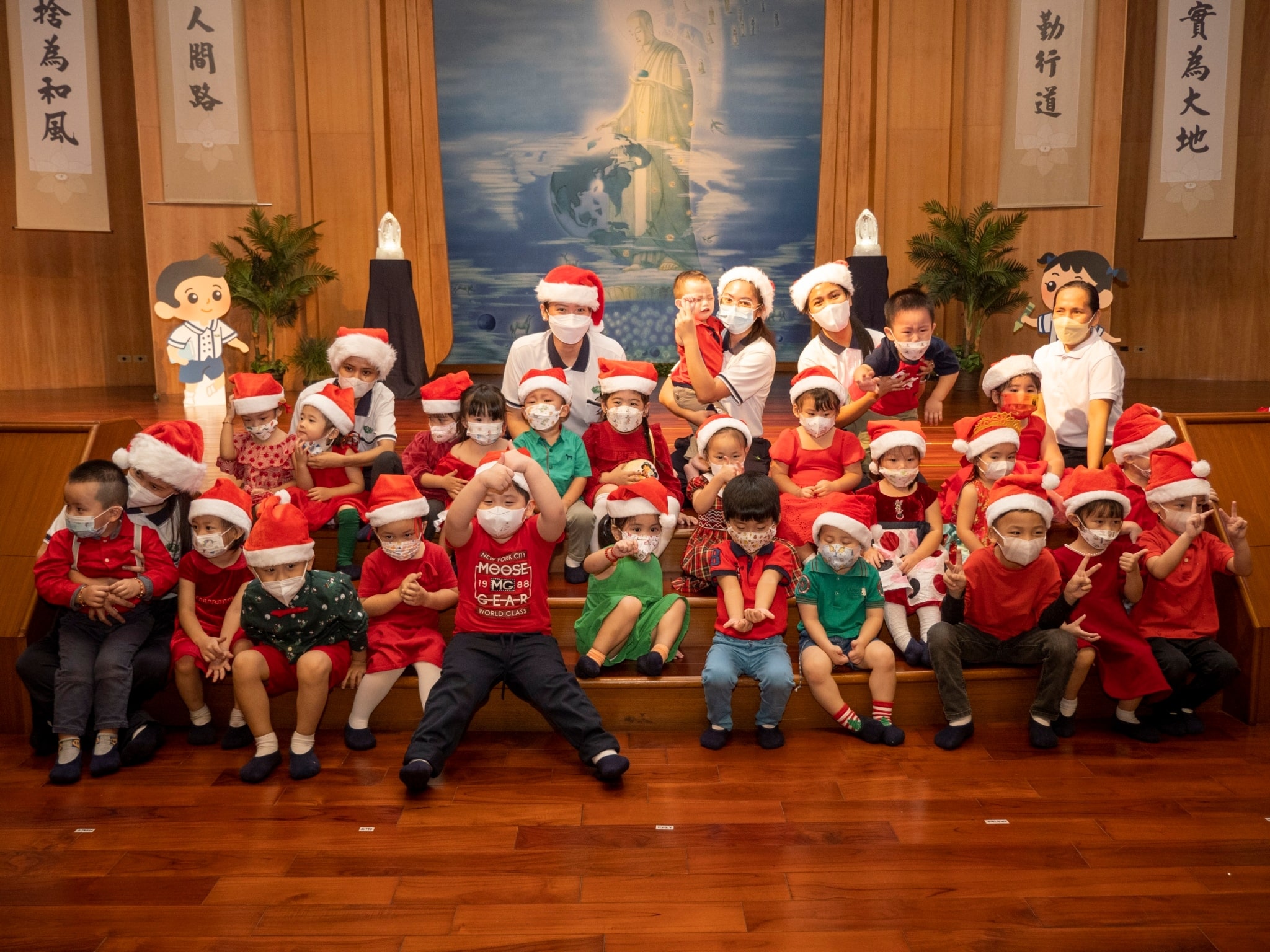 Students join Tzu Chi Great Love Preschool Philippines staff for a group photo.【Photo by Harold Alzaga】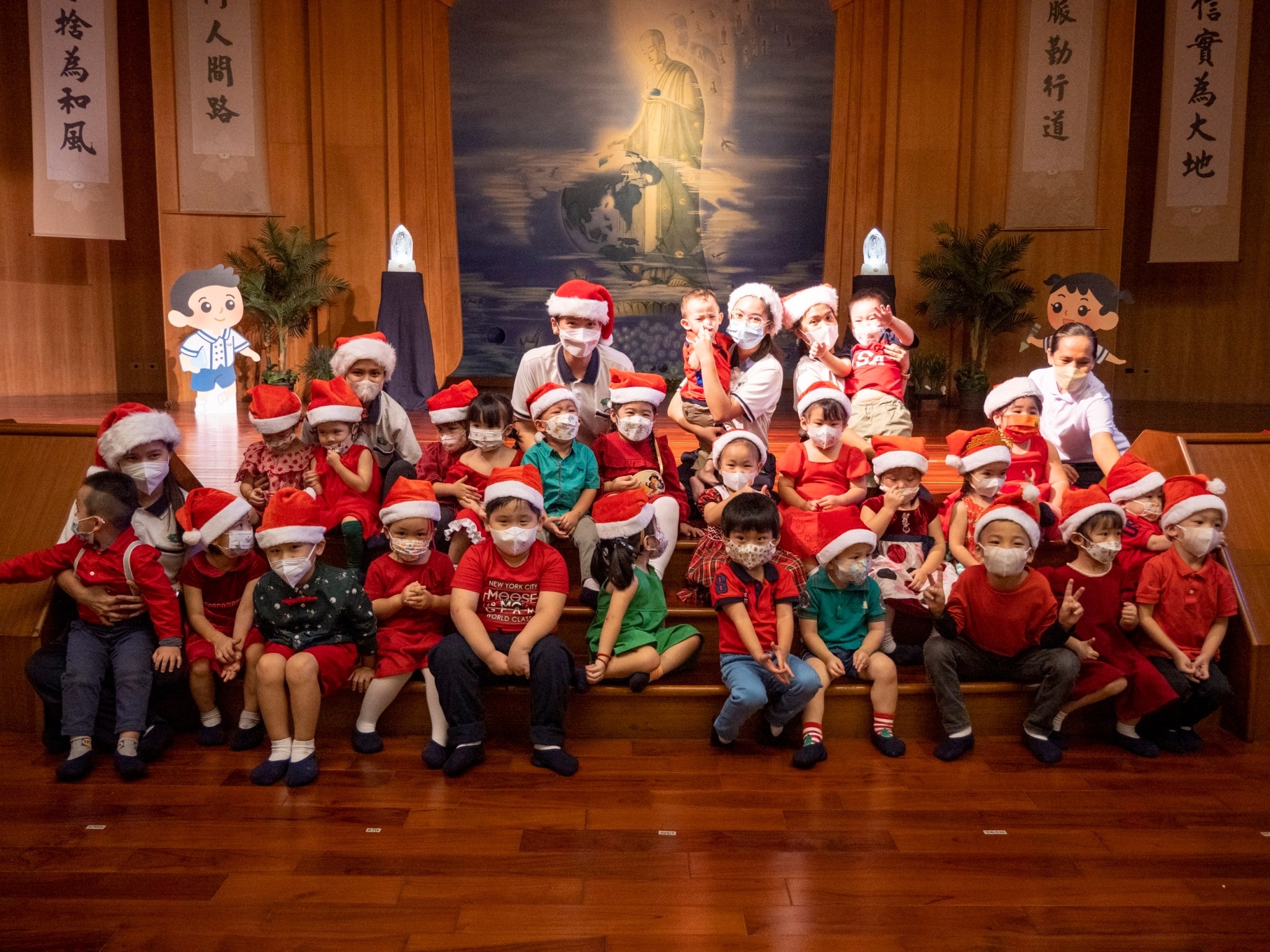 Students join Tzu Chi Great Love Preschool Philippines staff for a group photo.【Photo by Harold Alzaga】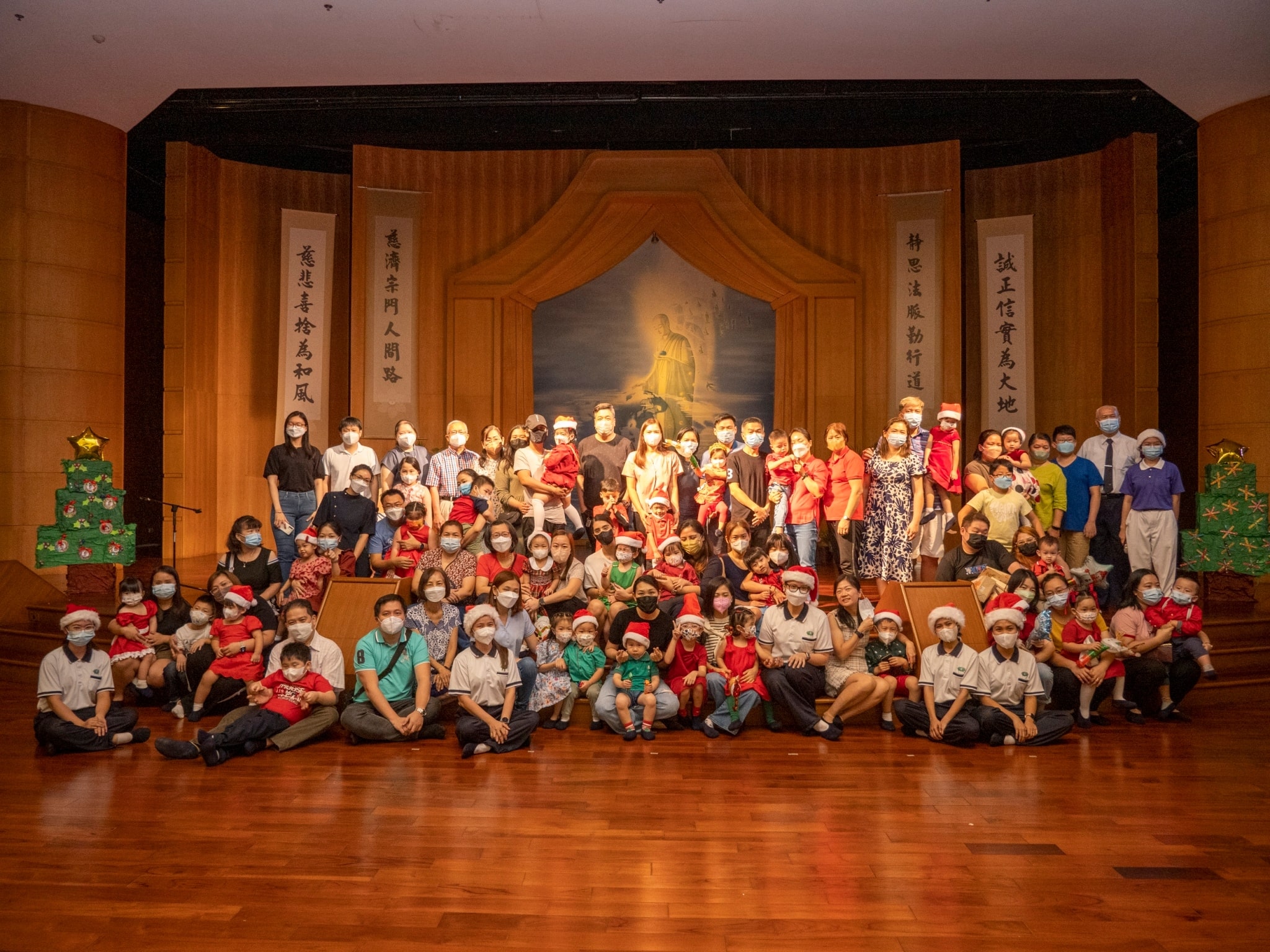 Students and their families join Tzu Chi Great Love Preschool Philippines staff and volunteers for a group photo.【Photo by Harold Alzaga】
Go Back