Tzu Chi Great Love Preschool holds Buddha Day, Mother's Day, Tzu Chi Day Ceremony
Students took active role in the ceremony while learning the Buddha's teaching on environmental protection and gratitude to their parents.
By Ben Baquilod
Tzu Chi Great Love Preschool Philippines held its very first 3-in-1 celebration of Buddha Day, Mother's Day, and Tzu Chi Day on May 12, 2023 at the Jing Si Hall in Agno, Quezon City.
Preschool Directress Jane Sy welcomed parents, volunteers, and guests to the momentous occasion. "Our mothers have given us the wonderful and precious gift of life, and Buddha is the one who guides us towards enlightenment. We are so lucky that we have the chance to celebrate together," Sy said.
Tzu Chi Philippines CEO Henry Yuñez, together with faith corps and commissioners led the Buddha bathing ceremony.
To highlight Tzu Chi's mission on environmental protection and vegetarianism, the crystal Buddhas on the table were adorned with fruits, vegetables, and fresh flowers. Recycled plastic fruits designed and painted by the students served as souvenir for participants.
The preschoolers also wrote their pledges of helping to protect the environment on the board. They also wrote touching messages to their mothers. One said, "I want my mama to be happy and healthy always."
To the parents' delight, the students performed the song "Mama, I love you". They also invited their mothers to the stage and presented them with flowers, cards, and a back massage. The families of Tzu Chi volunteers also presented flowers to their mothers.
"I am so happy to participate in the 3-in-1 event with my husband, child, and mother-in-law," said Wu Ying Ying, mother of preschool student Jasper. A day prior to the event, she also volunteered to help set up the tables, chairs, and the stage.
For Shi Feng Mei, mother of student Ellie, volunteering is an act of gratitude to the school for helping nurture her daughter. "I hope my child learns the importance of giving back and being a responsible member of society," she said.
Shi Feng Mei expressed happiness with her child's growth in her few months in the preschool. "I hope one day she understands that a lot of people played a part in her journey in life and helped shape her into the person she has become," she said.
The Tzu Chi Great Love Preschool Philippines is a progressive school established in September 2022 that aims to develop young children's physical, cognitive, socio-emotional, character, and life skills, as well as Tzu Chi's humanistic values through experiential learning in a loving and nurturing environment.
Tzu Chi Great Love Preschool Philippines holds its very first 3-in-1 celebration of Buddha Day, Mother's Day, and Tzu Chi Day on May 12, 2023 at the Jing Si Hall in Agno, Quezon City. 【Photo by Matt Serrano】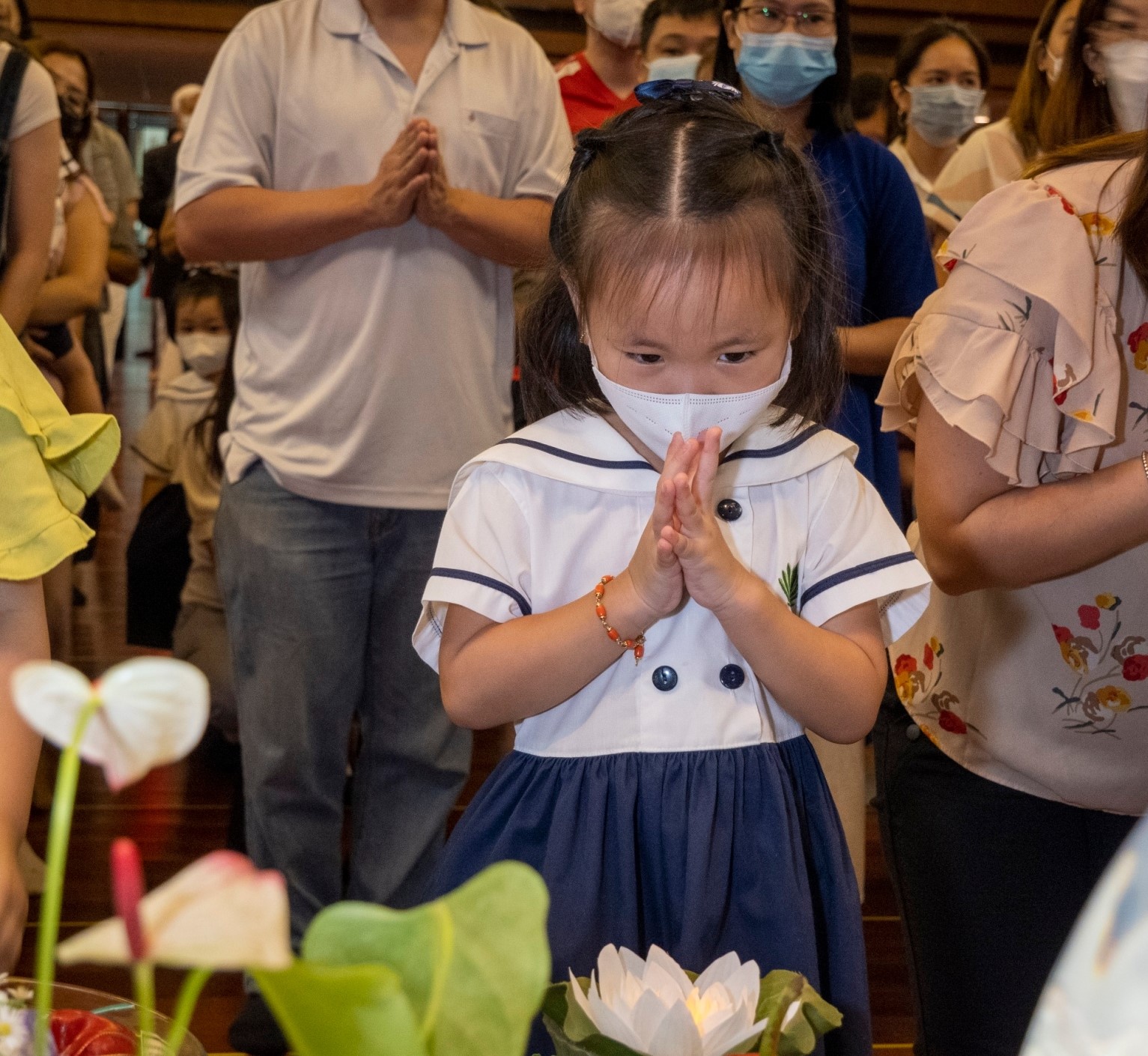 Tzu Chi Great Love Preschool Philippines holds its very first 3-in-1 celebration of Buddha Day, Mother's Day, and Tzu Chi Day on May 12, 2023 at the Jing Si Hall in Agno, Quezon City. 【Photo by Matt Serrano】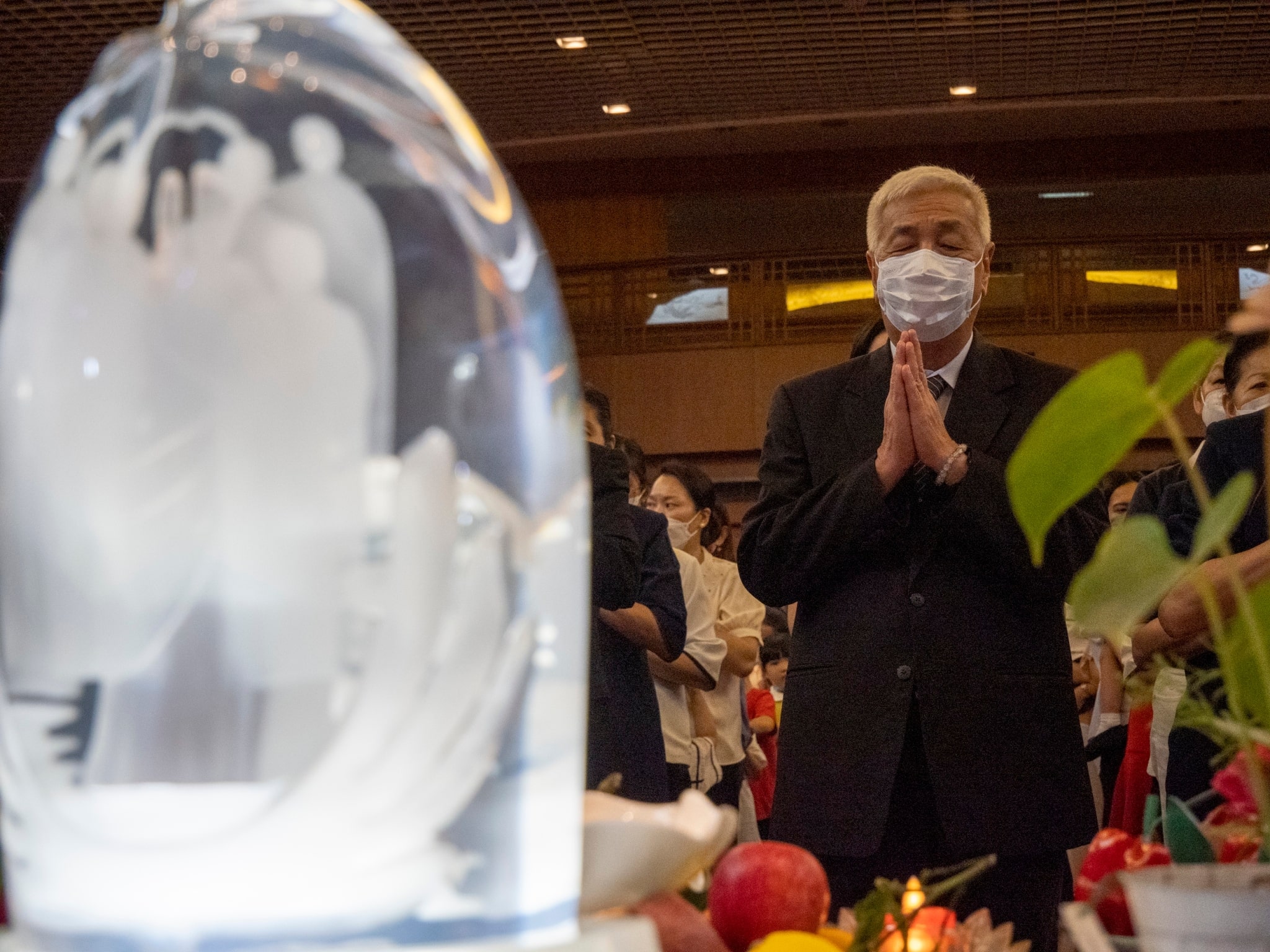 Tzu Chi Philippines CEO Henry Yuñez leads the executive team in officiating the Buddha bathing ceremony. 【Photo by Matt Serrano】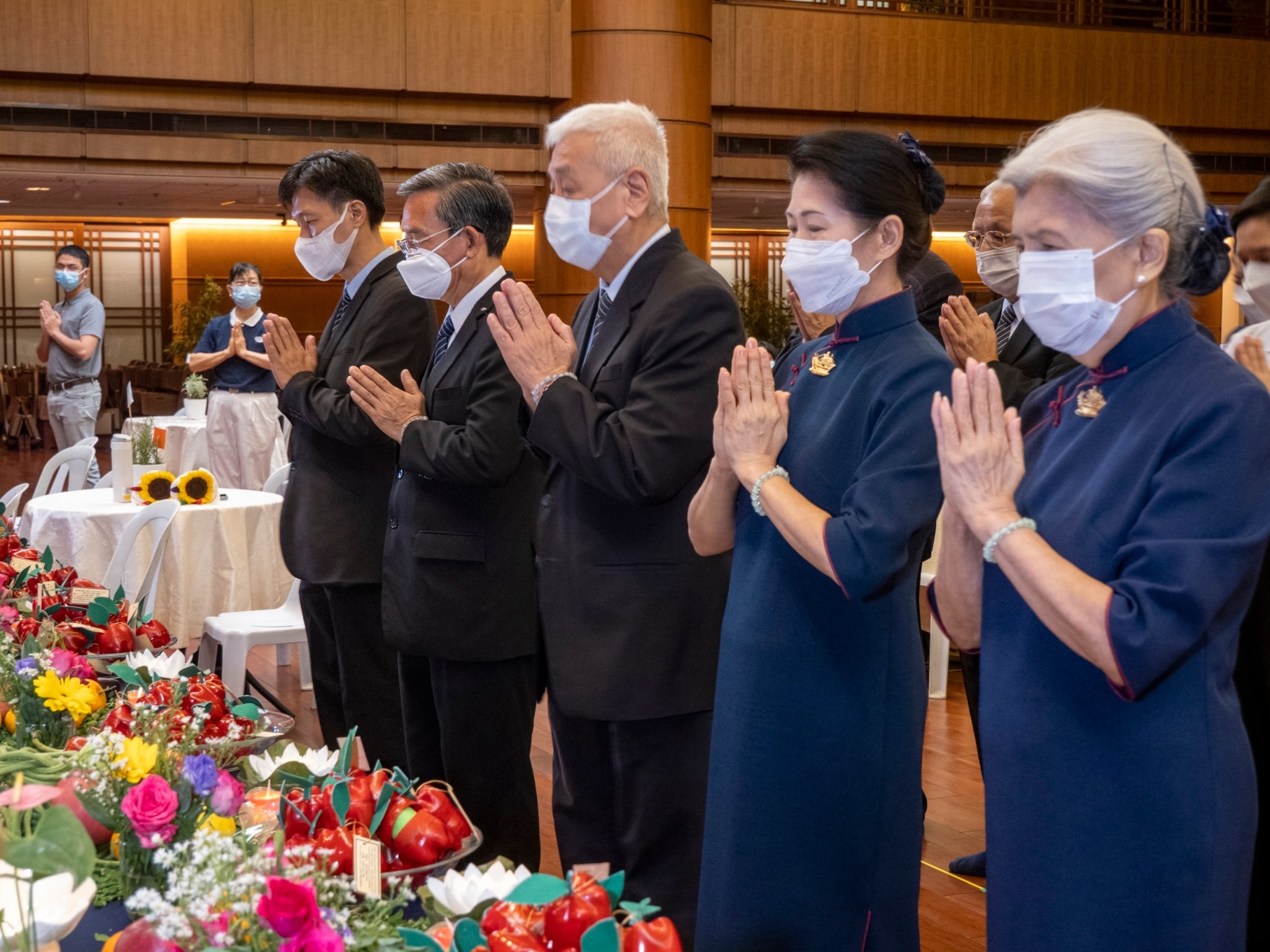 Tzu Chi Philippines CEO Henry Yuñez (center) leads the executive team in officiating the Buddha bathing ceremony. 【Photo by Matt Serrano】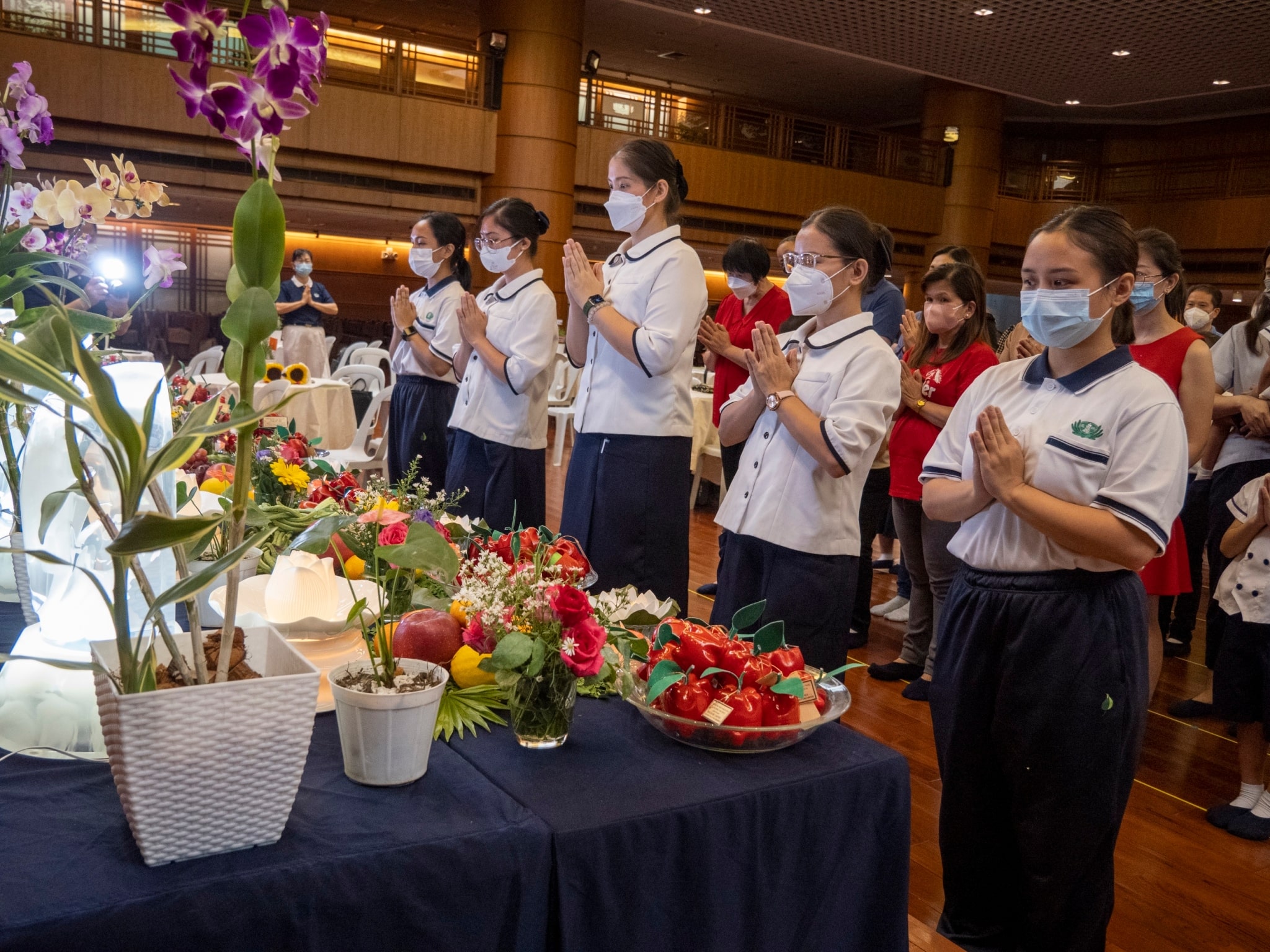 Preschool's faculty takes part in the Buddha bathing ceremony. 【Photo by Matt Serrano】
"Our mothers have given us the wonderful and precious gift of life, and Buddha is the one who guides us towards enlightenment. We are so lucky that we have the chance to celebrate together," says Preschool Directress Jane Sy. 【Photo by Matt Serrano】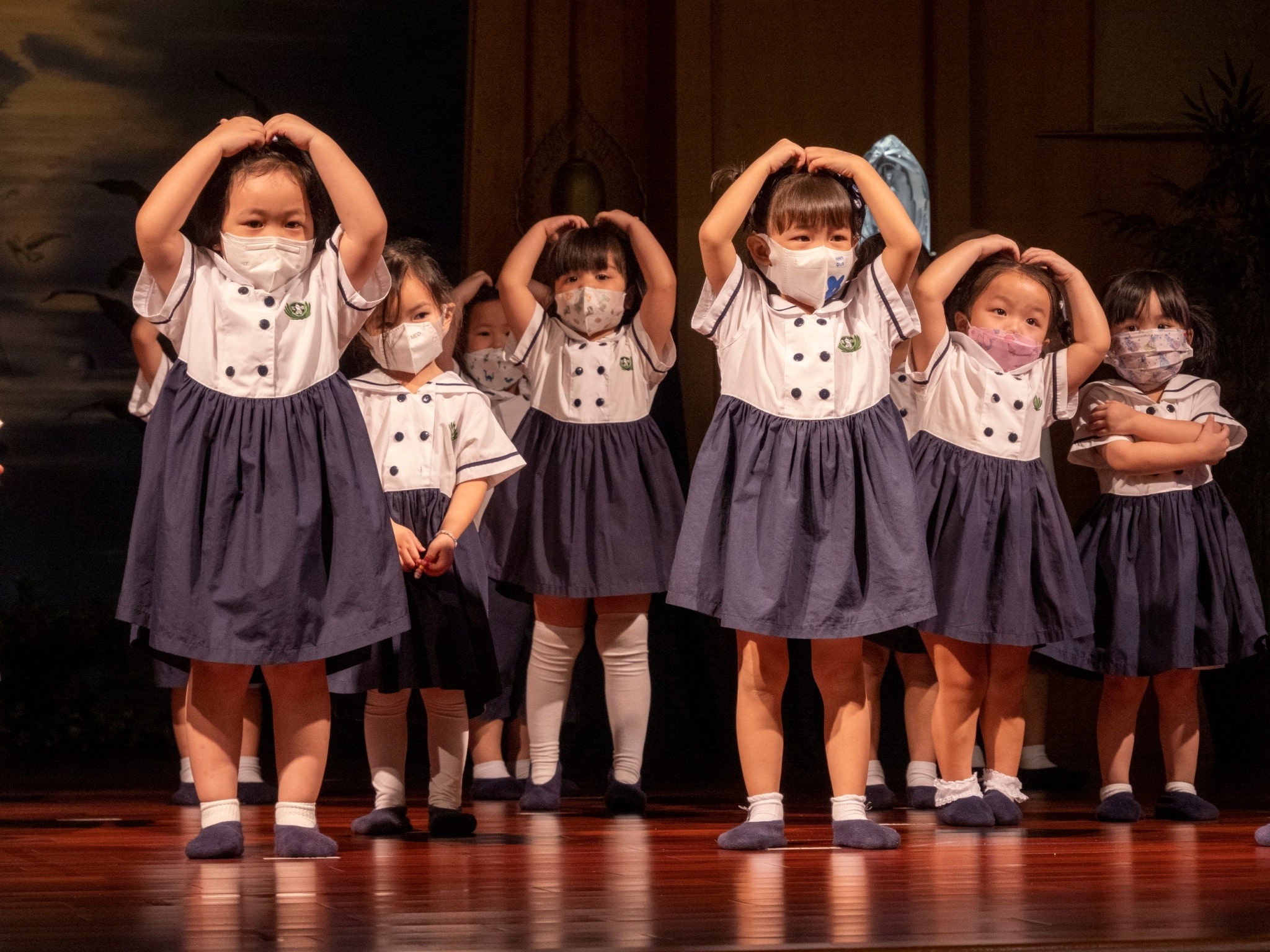 Preschool students performed the song "Mama, I love you" to express gratitude to their mother. 【Photo by Matt Serrano】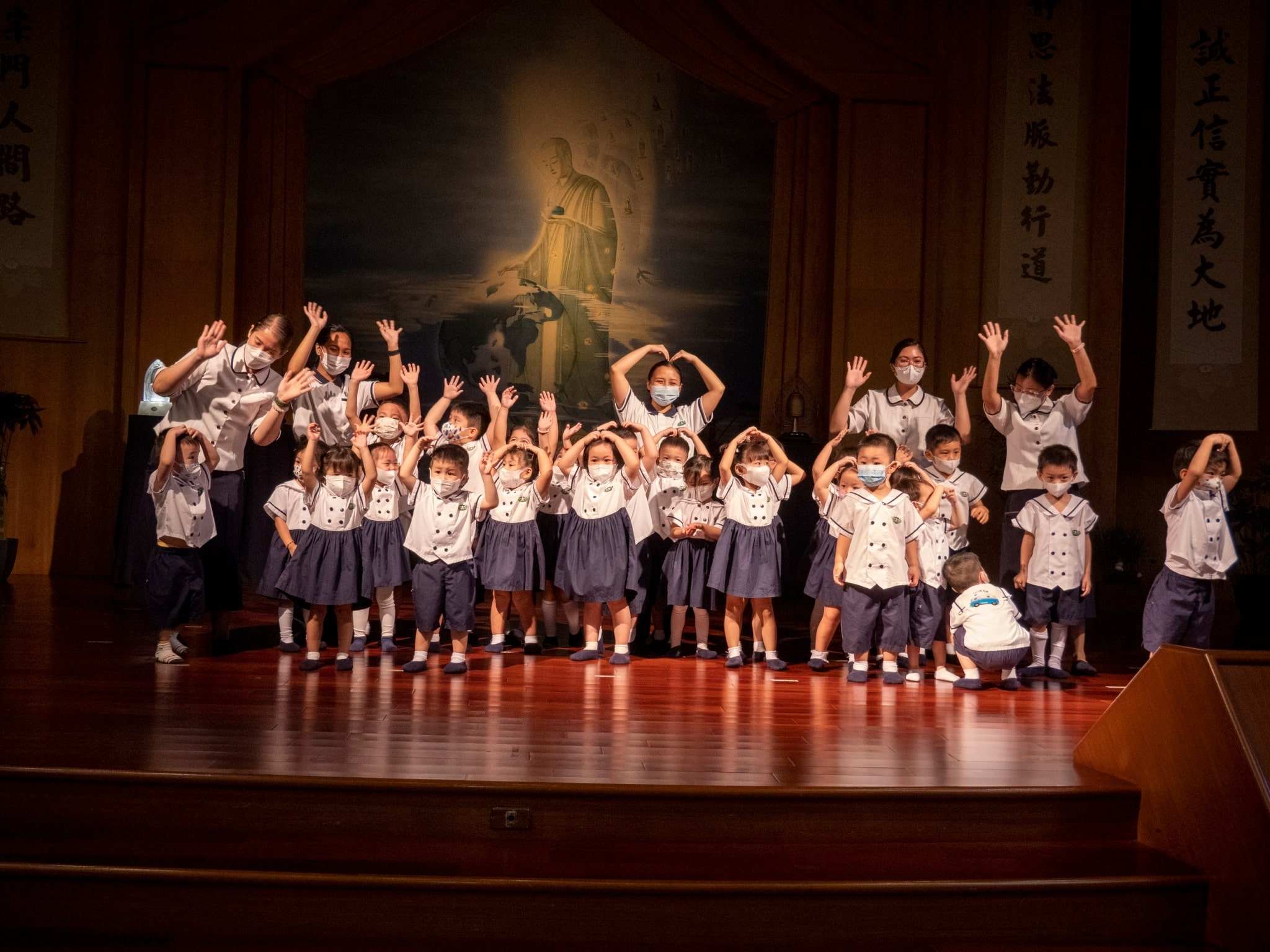 Preschool students performed the song "Mama, I love you" to express gratitude to their mother. 【Photo by Matt Serrano】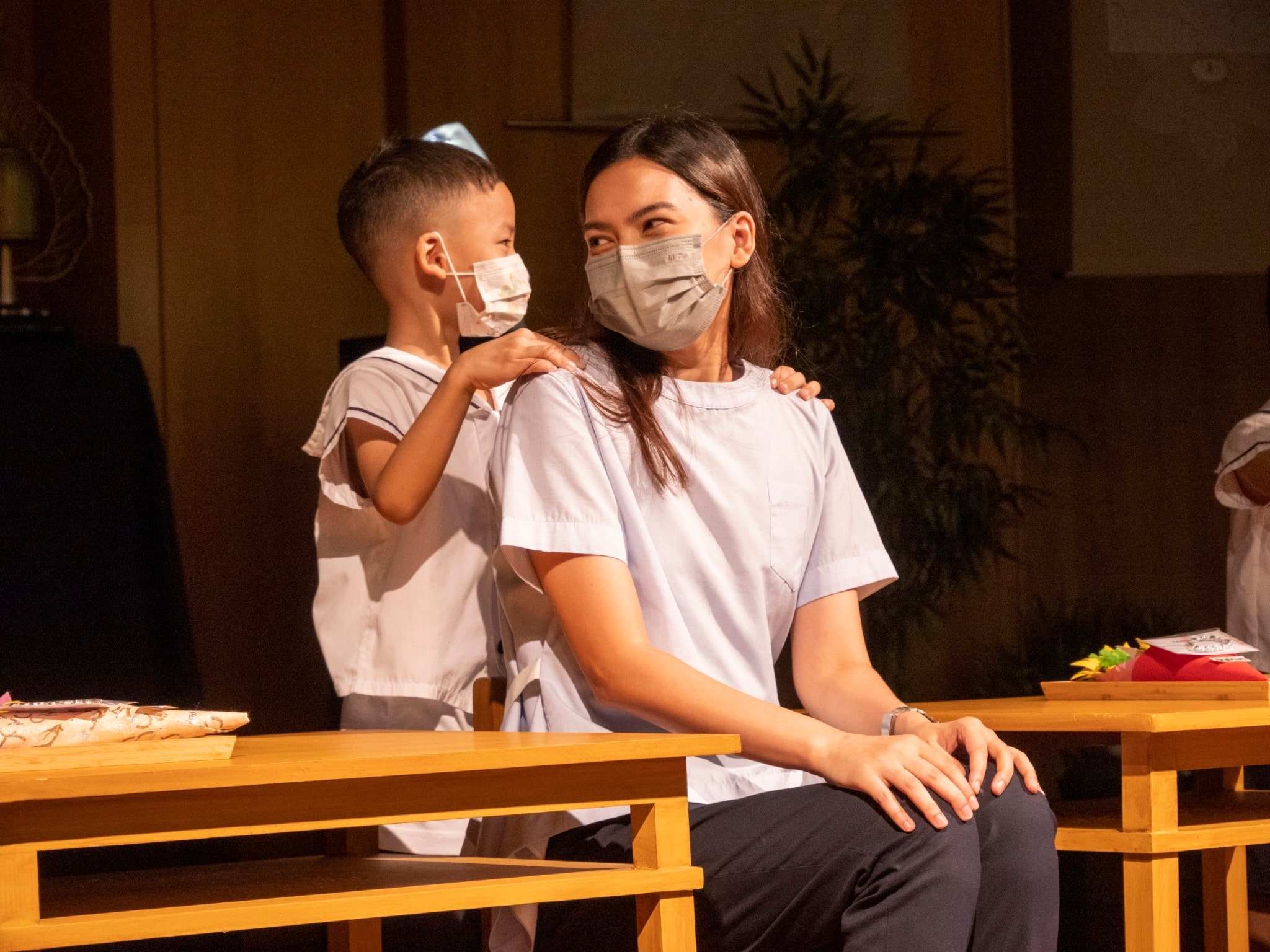 Preschool students invite their mothers to the stage and present them with flowers, cards, and a back massage. 【Photo by Matt Serrano】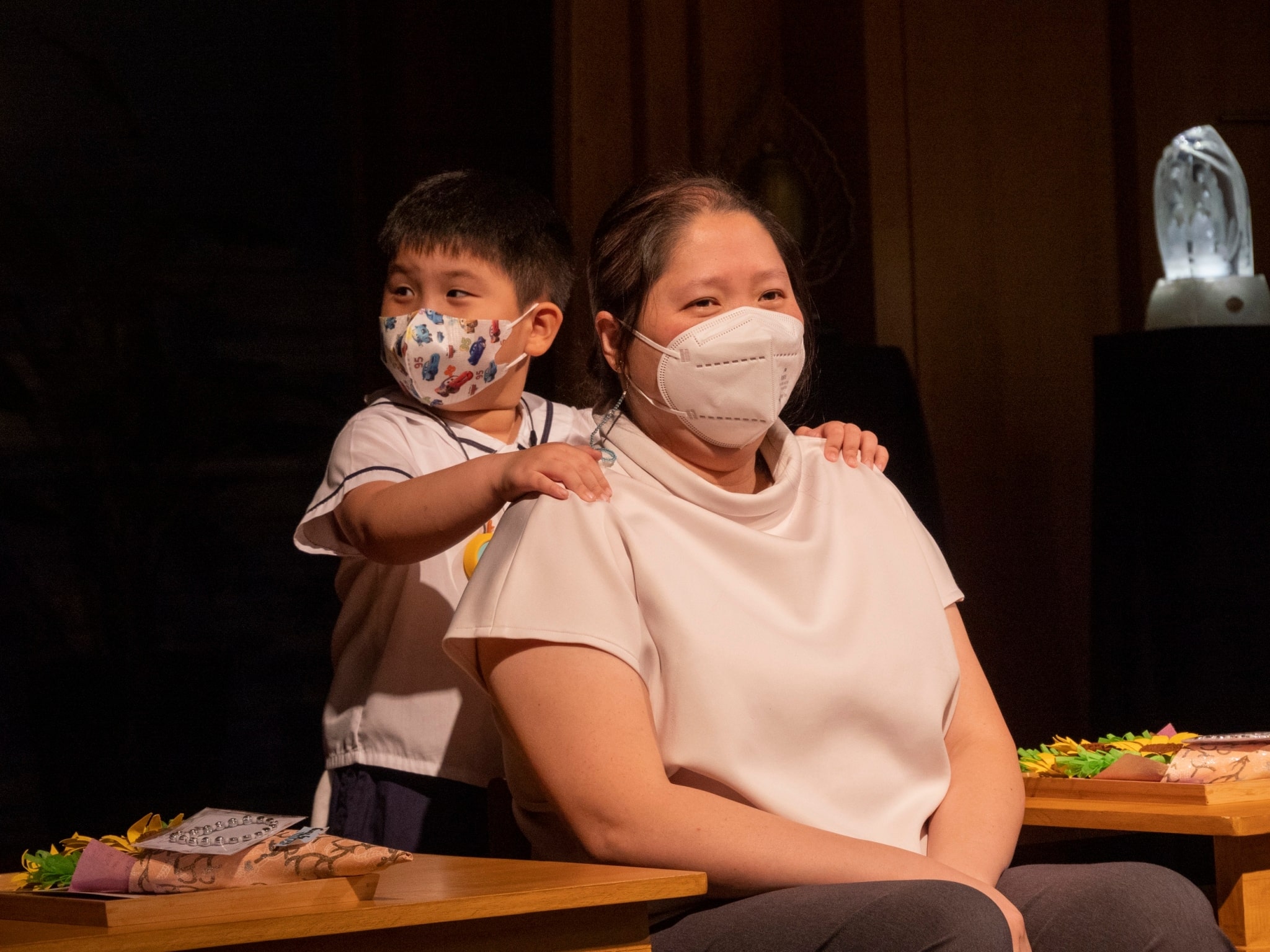 Preschool students invite their mothers to the stage and present them with flowers, cards, and a back massage. 【Photo by Matt Serrano】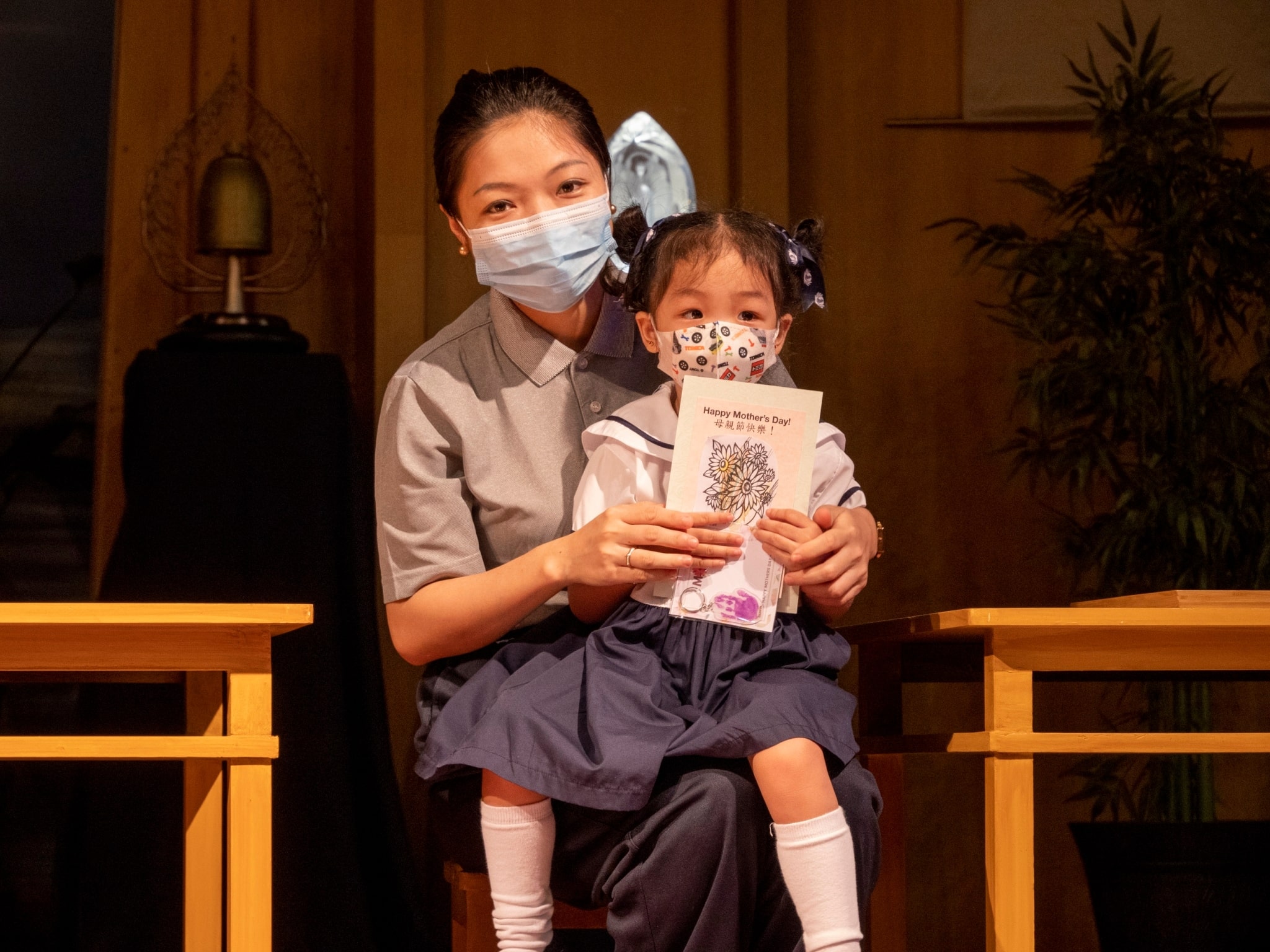 Preschool students invite their mothers to the stage and present them with flowers, cards, and a back massage. 【Photo by Matt Serrano】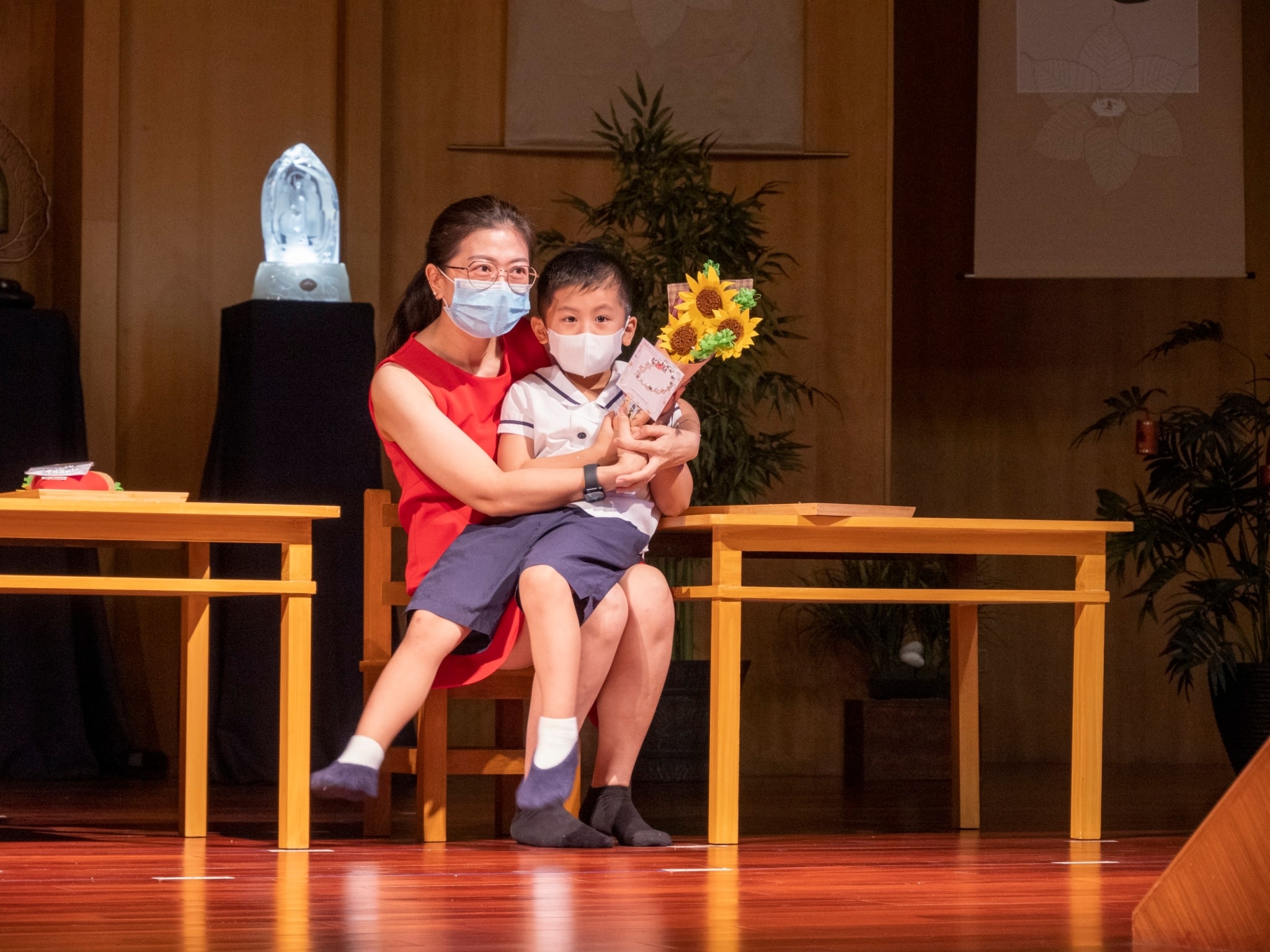 Preschool students invite their mothers to the stage and present them with flowers, cards, and a back massage. 【Photo by Matt Serrano】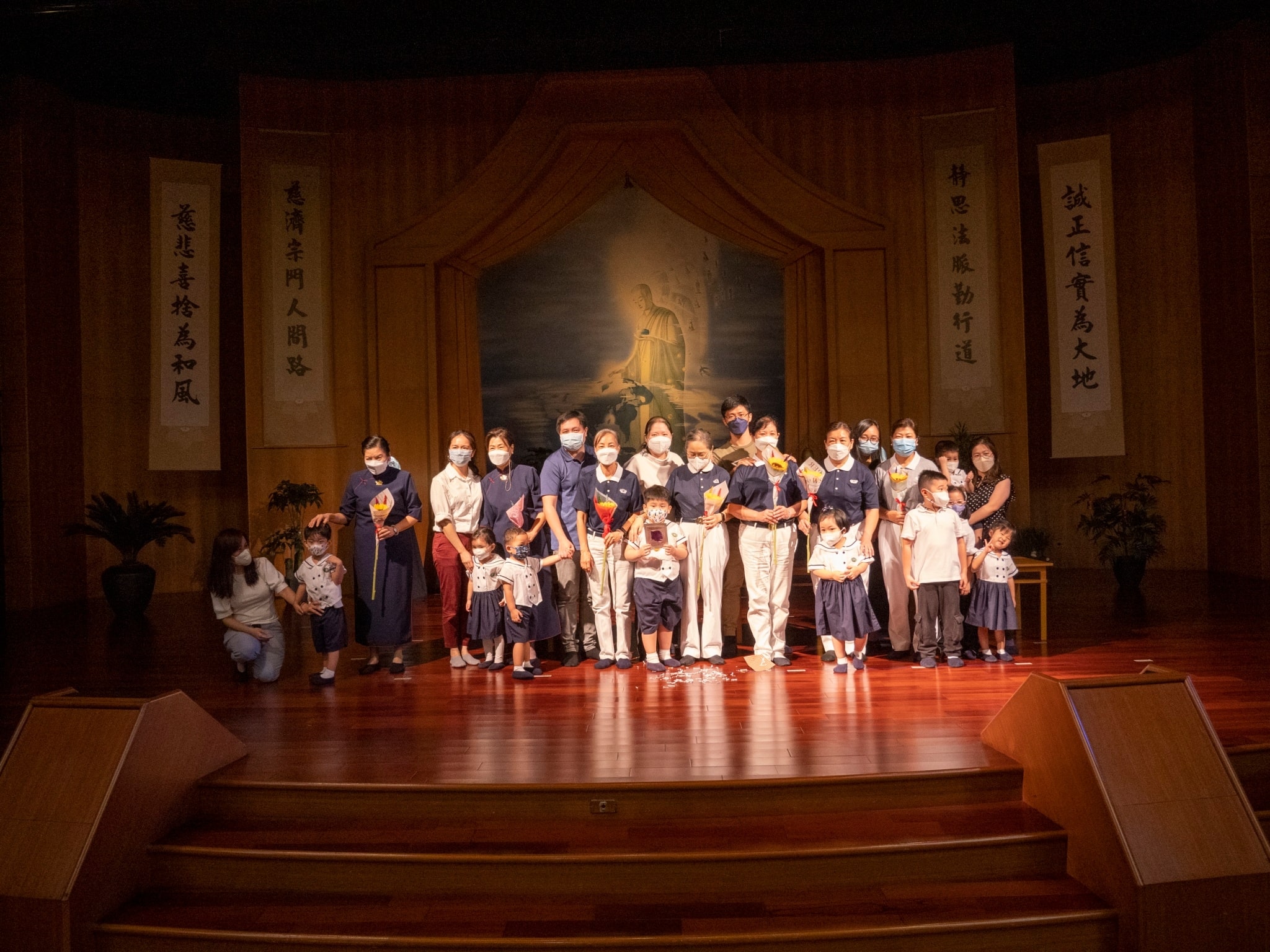 Families of Tzu Chi volunteers present flowers to their mothers. 【Photo by Matt Serrano】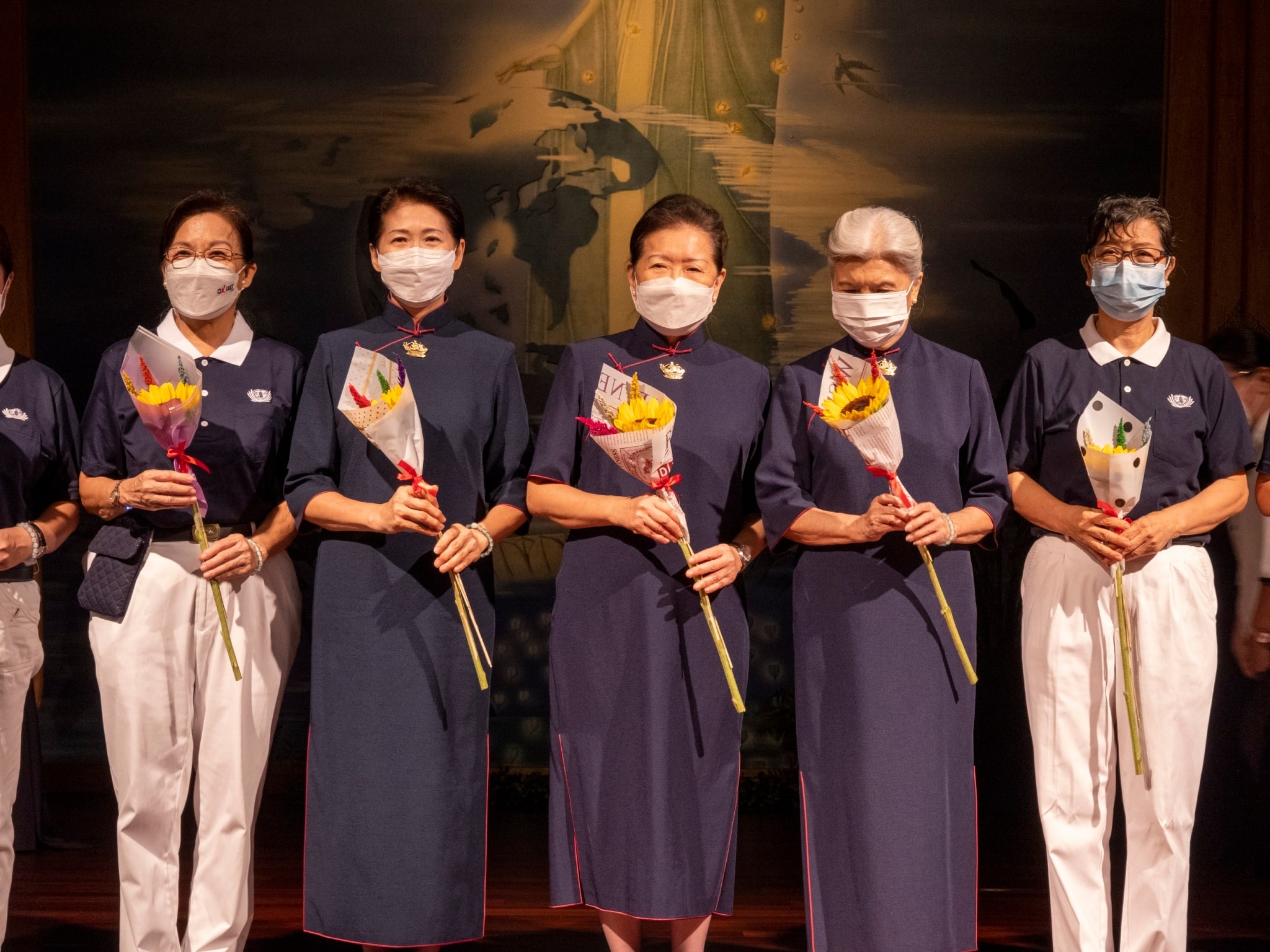 Tzu Chi volunteers pose for a photo after receiving the flowers. 【Photo by Matt Serrano】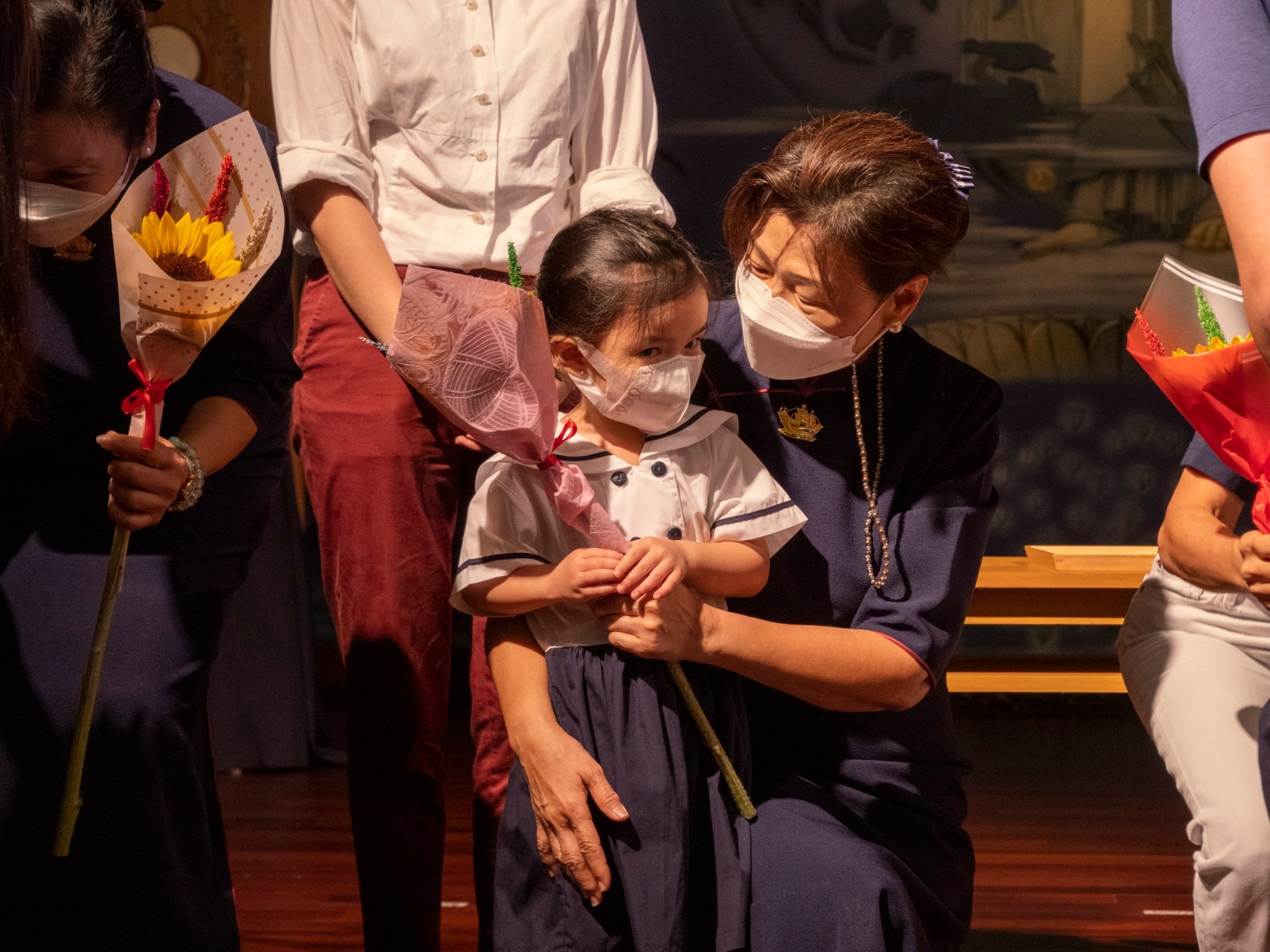 Preschool student gives flowers to her grandmother who is a Tzu Chi volunteer. 【Photo by Matt Serrano】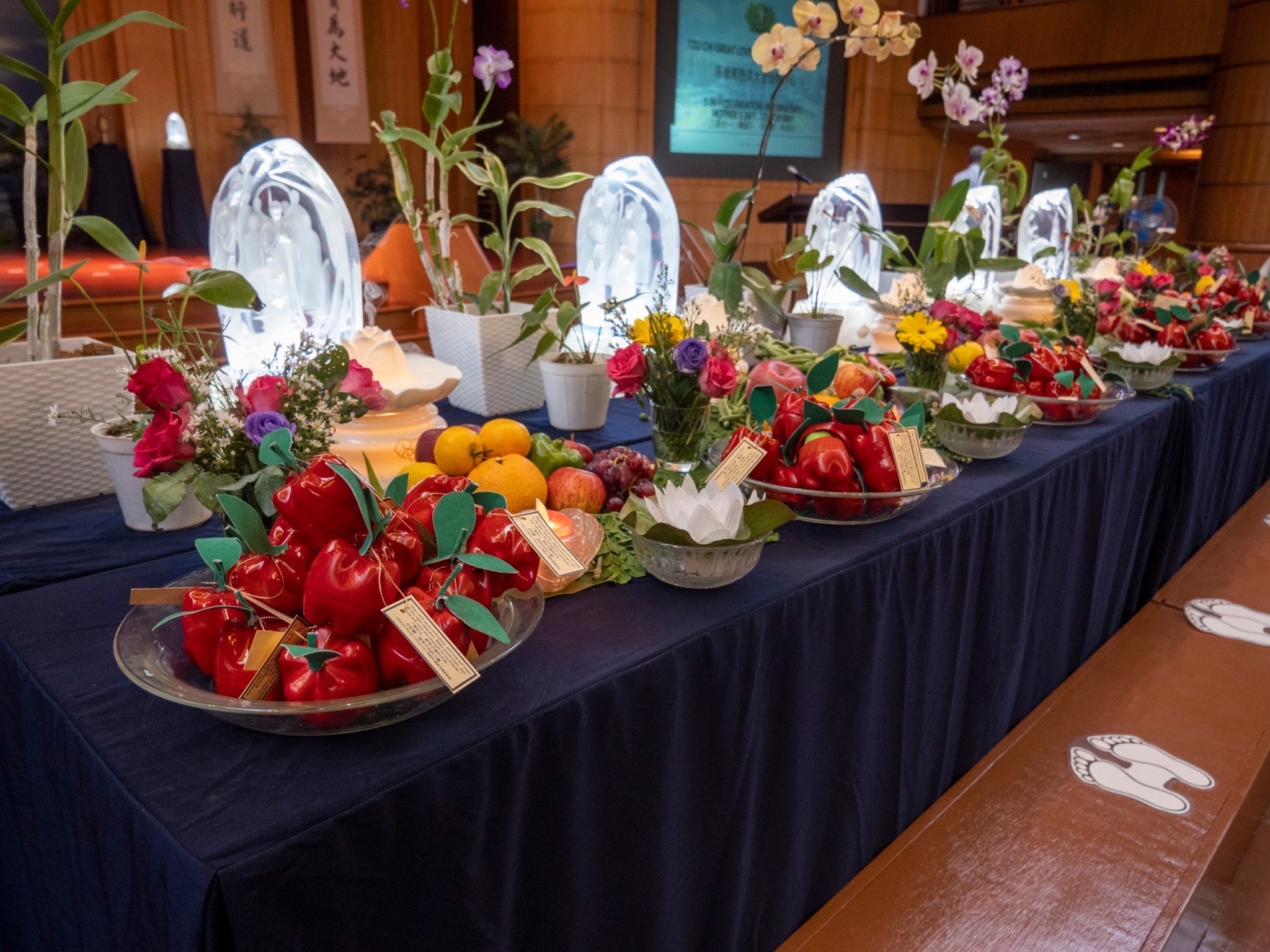 Crystal Buddhas on the table are adorned with fruits, vegetables, and fresh flowers, while recycled plastic fruits designed and painted by the students serve as souvenir for participants. 【Photo by Matt Serrano】
Go Back