Gratitude and celebration at Davao medical mission thanksgiving
Tzu Chi culminated the three-day medical mission with sign language performances, birthday celebrations, and recognition of volunteers' hard work.
By Ben Baquilod
Tzu Chi Philippines marked the successful conclusion of its three-day medical mission in Davao City with a heartwarming thanksgiving program held on July 22 at Davao Chong Hua High School.
During the program, Dr. Jo Qua, the Head of Tzu Chi International Medical Association (TIMA), extended heartfelt gratitude to all the medical personnel and volunteers who tirelessly contributed to the organization's 246th medical mission in Davao City.
A total of 243 dedicated volunteers participated in the mission, including 61 doctors from TIMA, nine nurses, 140 local volunteers from Davao, and 103 volunteers from Zamboanga, Cebu, and Manila. Volunteer doctors from as far as California, USA and South Africa also came to offer their services for free. Together, they provided a range of medical services, such as checkups for adults and pediatric consultations, dental services, eye consultations, distribution of reading glasses, and surgical procedures, benefiting at least 2,750 patients from Davao del Sur and other provinces in Mindanao.
The joyous spirit of the volunteers shone through as they engaged in dance exercises and sign language performances. Through the song "Where the Sun Lingers with Love", volunteers conveyed a message of love and unity, emphasizing the importance of coming together as one family to achieve shared aspirations. The program also took a moment to acknowledge and celebrate the birthday celebrants for the month of July.
Expressing deep appreciation, Nelson Chua, the head volunteer of Tzu Chi Davao, emphasized how Tzu Chi's spirit of compassion brings people together to make such impactful medical missions possible. "This is what I love the most about Tzu Chi. You can help so many people here. When you want to do something, everyone will support you," he said.
The impact of collaboration becomes most evident in the heartfelt response of patients who have benefited from Tzu Chi's medical services, as emphasized by Dr. Anton Mari Lim, Tzu Chi Zamboanga Coordinator. "If you talk to the patients, and you ask them what they remember most about our medical mission, they always tell us that more than the free medical procedures, it's the love and care they felt from our volunteers that truly touched their hearts," Dr. Anton said.
The thanksgiving program culminated on a celebratory note as volunteers danced joyously to the song "Pulling the Ox Cart". The dance symbolized their unity and determination in shouldering Tzu Chi's missions on the Bodhisattva path, always striving to serve and uplift the lives of those in need with boundless love and compassion.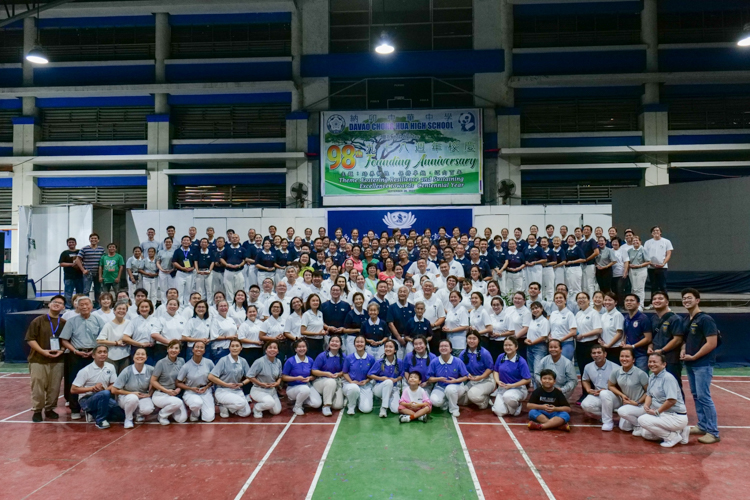 Tzu Chi International Medical Association (TIMA) doctors, medical volunteers, and Tzu Chi volunteers from Manila, Zamboanga, and Davao join for a group photo on the thanksgiving program on July 22 at Davao Chong Hua High School following the three-day medical mission in Davao City. 【Photo by Matt Serrano】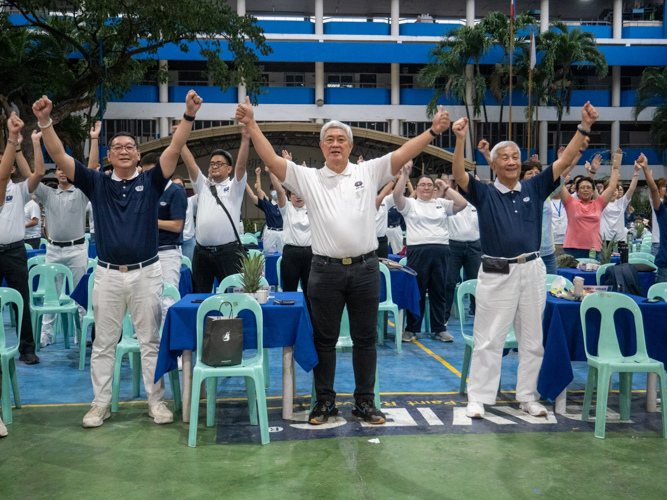 Tzu Chi Zamboanga Coordinator Dr. Anton Mari Lim, TIMA Head Dr. Jo Qua, and Tzu Chi Philippines CEO Henry Yuñez lead the medical mission volunteers in a group exercise. 【Photo by Matt Serrano】
TIMA doctors and Tzu Chi volunteers participate in the group exercise. 【Photo by Marella Saldonido】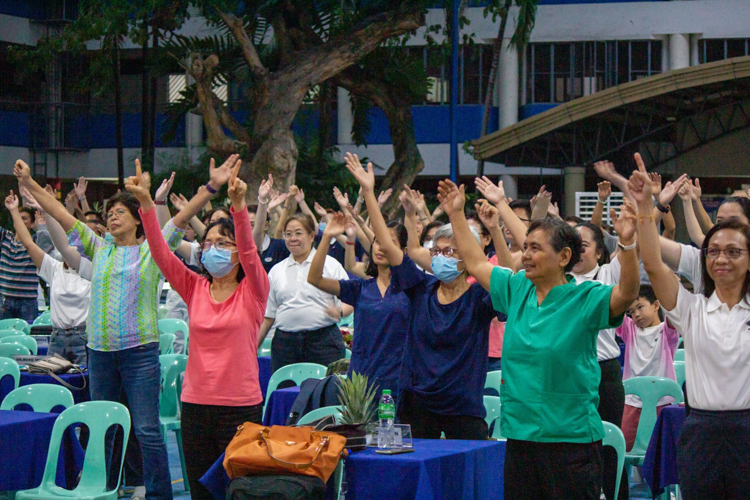 Volunteer doctors from across the Philippines and abroad also join the post-medical mission thanksgiving celebration. 【Photo by Marella Saldonido】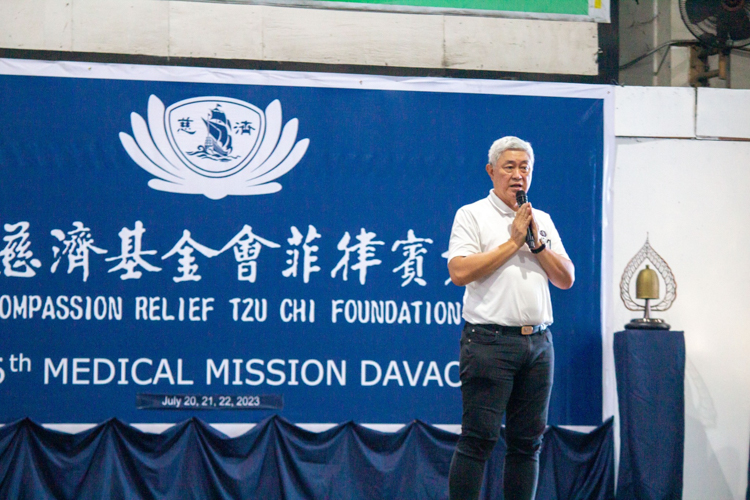 TIMA Head Dr. Jo Qua acknowledges all the volunteers who helped out during the medical mission. 【Photo by Marella Saldonido】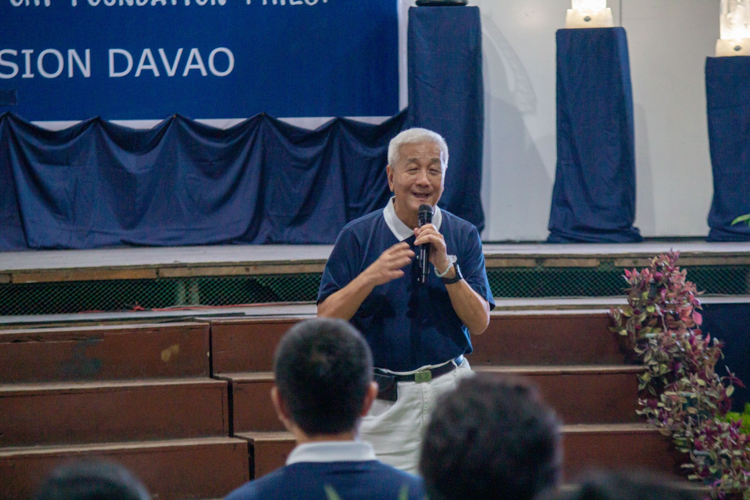 Tzu Chi Philippines CEO Henry Yuñez thanks Davao volunteers for hosting Tzu Chi's 246th medical mission. 【Photo by Marella Saldonido】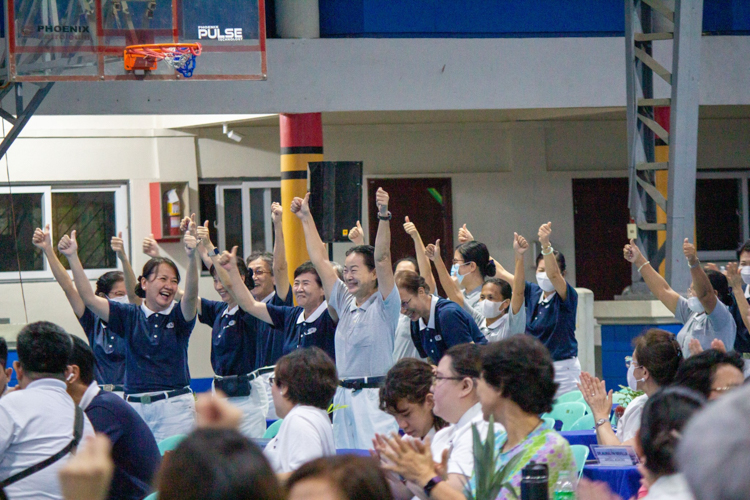 The pharmacy group cheers as their contributions to the medical mission are recognized at the thanksgiving program. 【Photo by Marella Saldonido】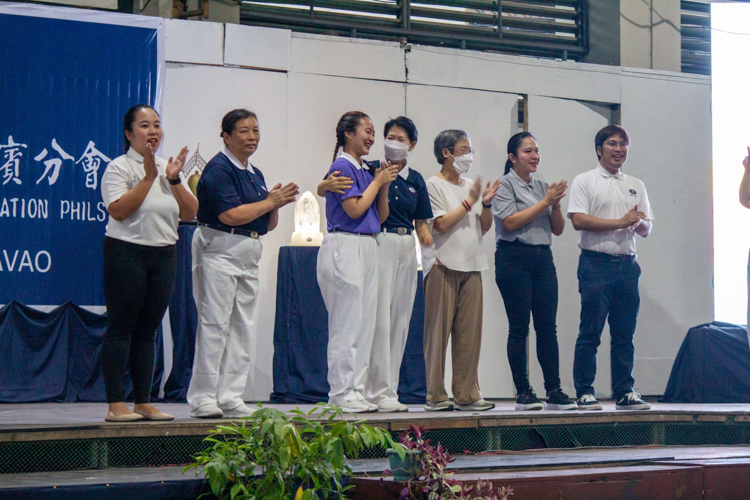 July birthday celebrants are greeted on stage during the thanksgiving program. 【Photo by Marella Saldonido】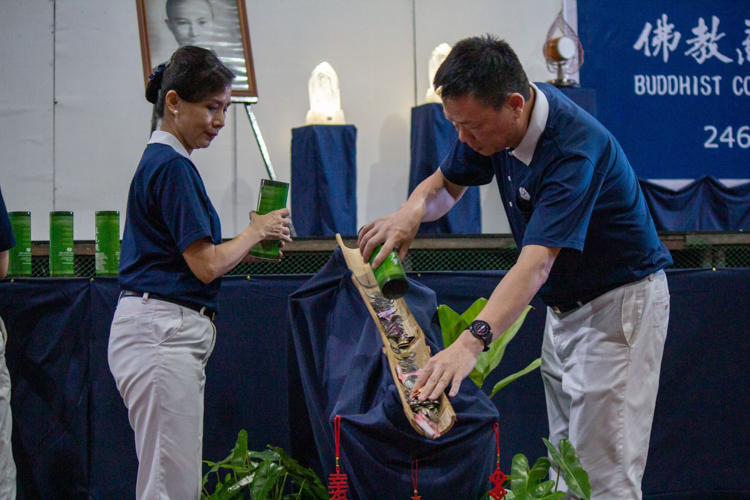 Donations from the medical mission beneficiaries are pooled to help fund Tzu Chi's various humanitarian programs. 【Photo by Marella Saldonido】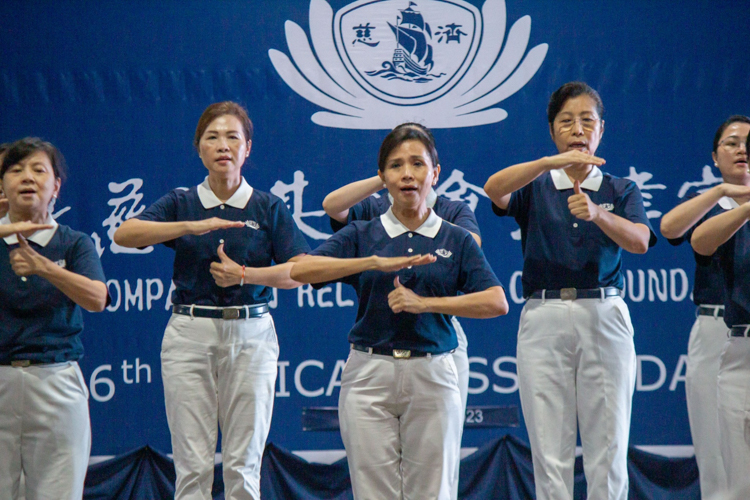 Tzu Chi volunteers showcase a sign language performance of the song "Where the Sun Lingers with Love". 【Photo by Marella Saldonido】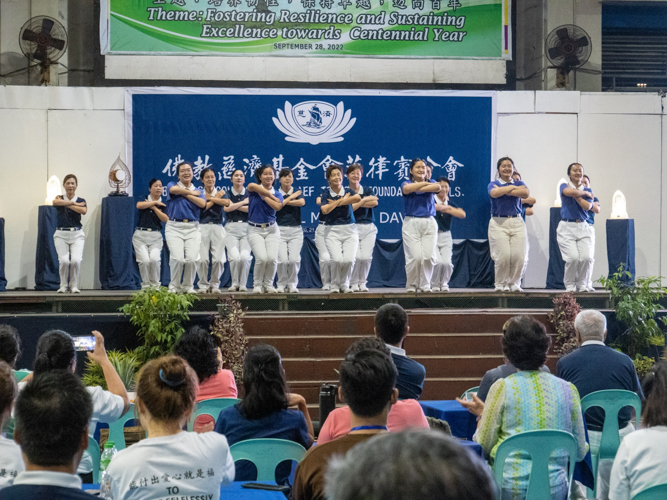 Tzu Chi volunteers showcase a sign language performance of the song "Where the Sun Lingers with Love". 【Photo by Matt Serrano】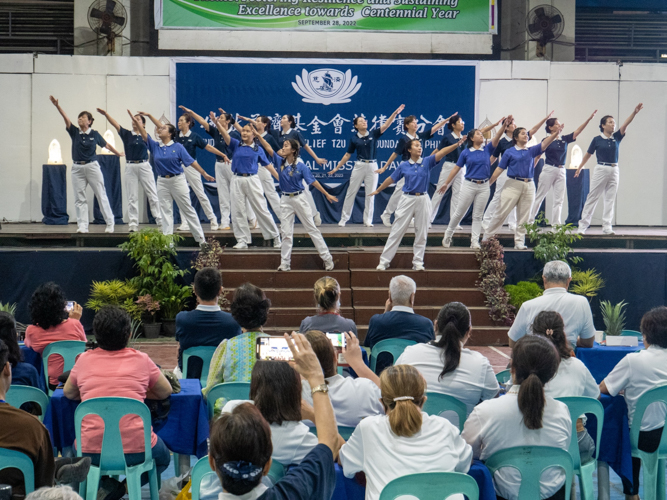 Tzu Chi volunteers showcase a sign language performance of the song "Where the Sun Lingers with Love". 【Photo by Matt Serrano】
Tzu Chi International Medical Association (TIMA) doctors【Photo by Matt Serrano】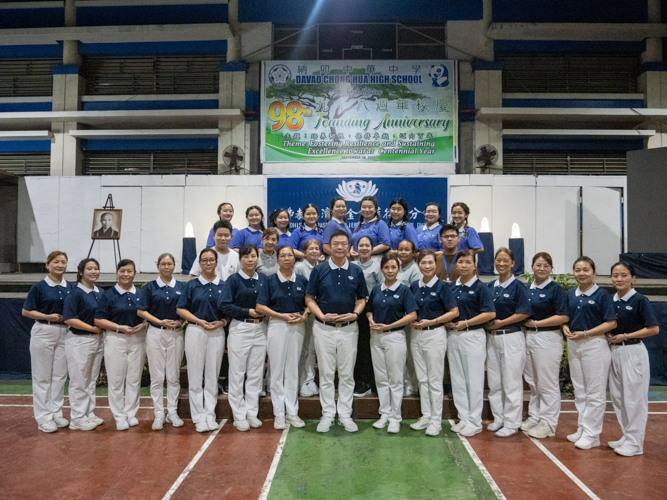 Tzu Chi Davao volunteers【Photo by Matt Serrano】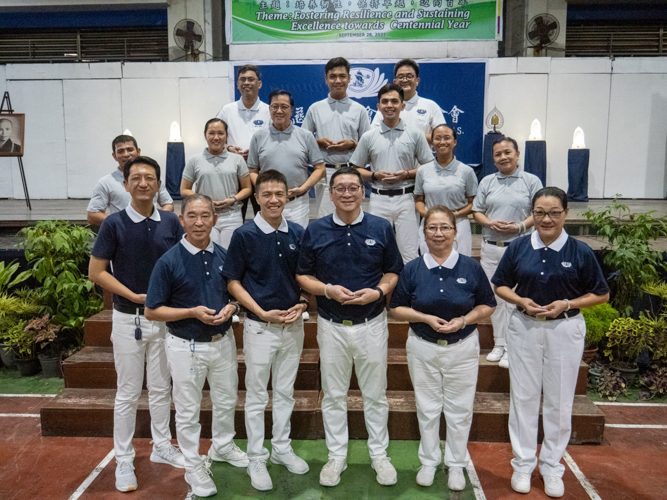 Tzu Chi Zamboanga volunteers【Photo by Matt Serrano】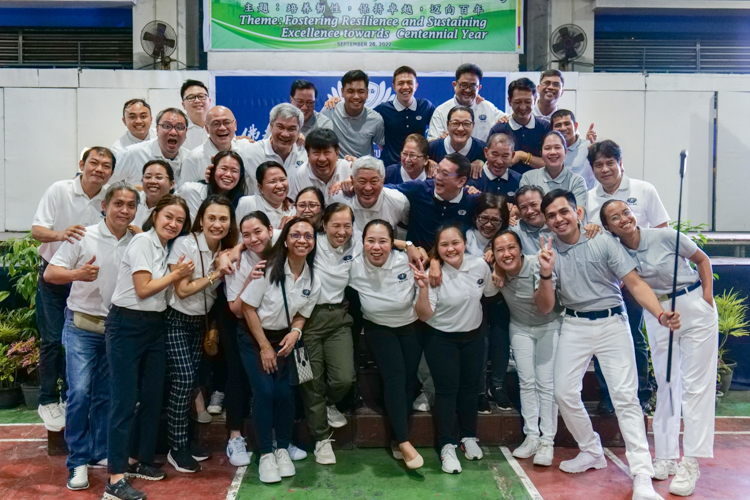 TIMA doctors and Tzu Chi Zamboanga volunteers who led Tzu Chi's surgical mission at Lanang Premiere Doctors Hospital. 【Photo by Matt Serrano】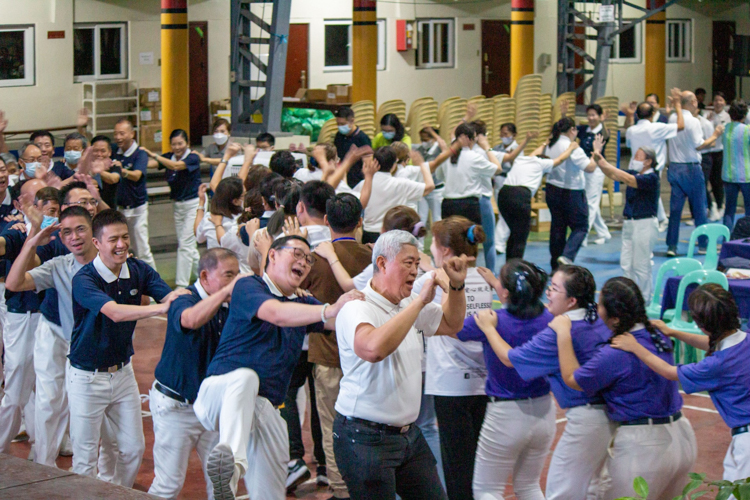 The thanksgiving program culminates on a celebratory note as volunteers dance to the song "Pulling the Ox Cart", symbolizing working in unity to shoulder the missions of Tzu Chi. 【Photo by Marella Saldonido】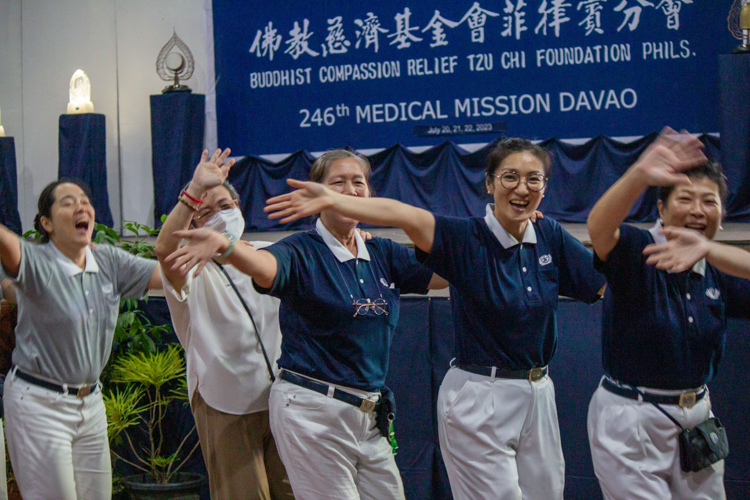 The thanksgiving program culminates on a celebratory note as volunteers dance to the song "Pulling the Ox Cart", symbolizing working in unity to shoulder the missions of Tzu Chi. 【Photo by Marella Saldonido】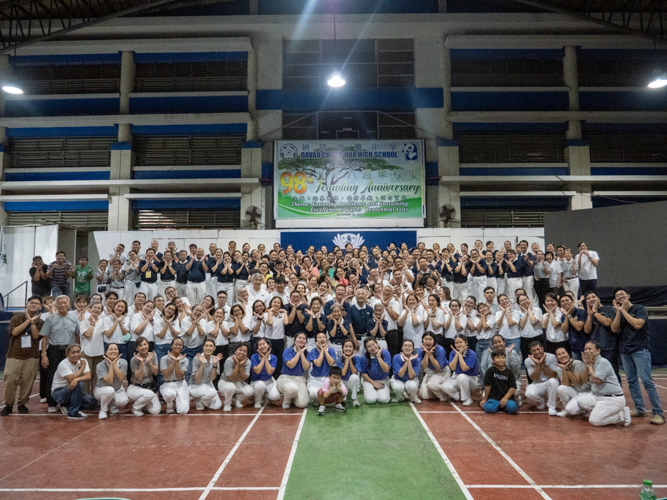 Tzu Chi International Medical Association (TIMA) doctors, medical volunteers, and Tzu Chi volunteers from Manila, Zamboanga, and Davao join for a group photo on the thanksgiving program on July 22 at Davao Chong Hua High School following the three-day medical mission in Davao City. 【Photo by Matt Serrano】
Go Back