Angelo King Foundation Donates to Tzu Chi to Help Typhoon Odette Efforts
Angelo King Foundation, Inc. (AKFI) officials visited BTCC; strengthened partnership with Tzu Chi.
By Daniel Lazar
The Tzu Chi Foundation recently sat with Mr. Jeffrey Keng, Chairman of the Angelo King Foundation, to discuss the generous donation to Tzu Chi's Typhoon Odette relief efforts, and to find out more about their programs and financial assistance.
The Angelo King Foundation, Inc (AKFI) is a non-profit corporation, and grant making foundation, which helps a variety of different entities, and Non-Governmental Organizations (NGOs), provide opportunities to those who wish to improve their lives.
Certified by the Philippine Council for NGO Certification (PCNC), a non-profit corporation that certifies non-profit organizations that meet the minimum criteria for NGO governance and accountability, AKFI's main purpose, according to PCNC's website, is "to provide financial management assistance to NGOs."
As such, AKFI recently donated funds to support the ongoing Tzu Chi Typhoon Odette relief operations. When asked why AKFI chose The Tzu Chi Foundation, Mr. Kang explained that "Tzu Chi is very renowned for its active participation in relief operations and are always at the forefront when it comes to disaster relief."
Mr. Keng has been very impressed with Tzu Chi relief operations throughout the years and noted that unlike other NGOs, "Tzu Chi is always the first to arrive and the last to leave," adding that "it's not just a few days, weeks or months, but they continue to support affected communities for years."
AKFI's current programs mainly focus on providing grants to partner NGOs, and post-secondary scholarships to students who are applying for Bachelors programs in Biology, Chemistry, and Math. Mr. Keng expressed heartfelt gratitude at Tzu Chi's similar programs, such as the Livelihood Programs, that help scholars achieve their educational dreams.
"Personally I'm very excited to support your educational programs," he noted, "Angelo King is also quite active in giving out scholarships." However, Mr. Keng expressed that while it is important for beneficiaries to achieve economic success through their education, and have a better life as a result, it is more important for them to absorb the right values throughout their education, which make them a better person.
He added that while Tzu Chi's programs provide the necessary skills, they also provide the right values for scholars and "it's very heartwarming to know that some of the students have come back to pay it forward, and make sure that more beneficiaries can benefit from Tzu Chi's scholarship programs."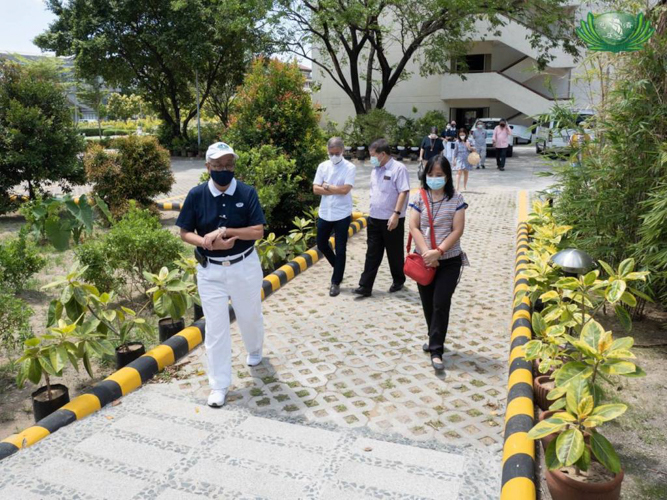 CEO Henry Yuñez leads Angelo King Foundation, Inc. (AKFI) executives on a tour around the Buddhist Tzu Chi Campus (BTCC).【Photo by Kendrick Yacuan】
Tzu Chi volunteers shows the BTCC bakery to Angelo King Foundation executives.【Photo by Kendrick Yacuan】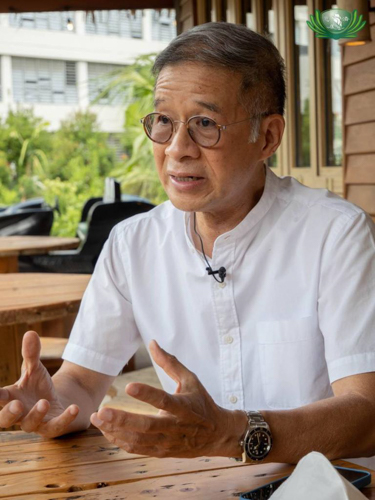 "Tzu Chi has been very renowned for its active participation whenever it comes to relief operations. They're always at the forefront when it comes to disaster relief," says AKFI Chairman Jeffrey Keng on why they chose to donate to Tzu Chi.【Photo by Kendrick Yacuan】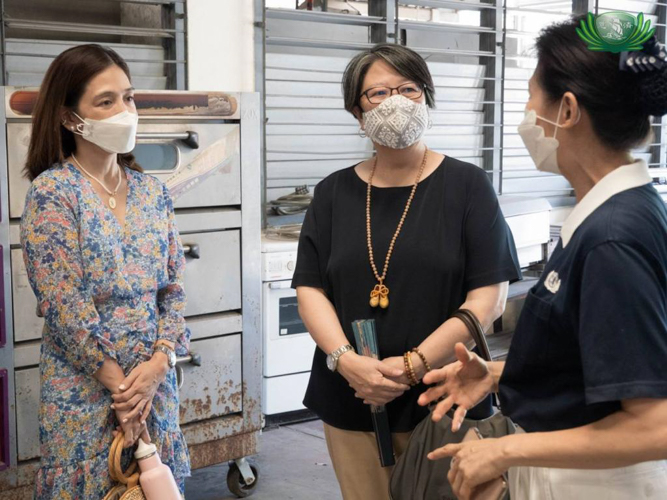 Tzu Chi volunteer tells AKFI executives about the livelihood programs of Tzu Chi Philippines.【Photo by Kendrick Yacuan】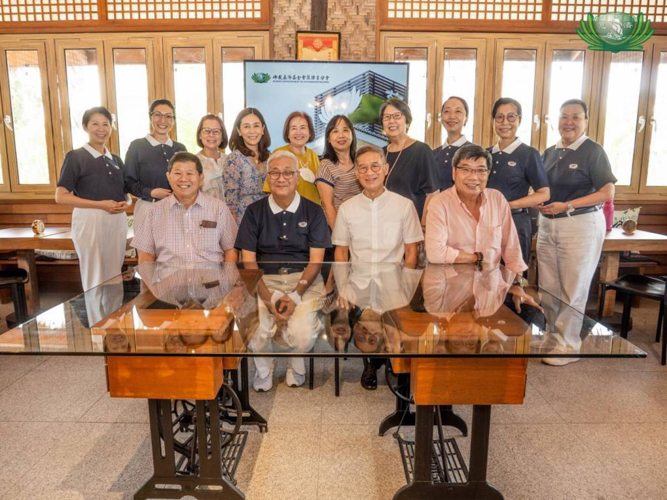 Tzu Chi executives and volunteers together with AKFI officials pose for a group photo at the BTCC café.【Photo by Kendrick Yacuan】
Go Back