Tzu Chi hosts veggie buffet for a cause
Guests feasted on a delicious spread of sweet and savory meat-free dishes.
By Joy Rojas
If Auggie Yap Suratos' first-time visit to the Buddhist Tzu Chi Campus (BTCC) in Sta. Mesa, Manila, was memorable, it was because the experience was a true treat to her senses. Upon entering the gate of BTCC, she was instantly overwhelmed by the sight of the sprawling compound, well-maintained gardens, and oriental-themed architecture and accents.
"I was amazed," she gushes. "I felt like I was in a Buddhist temple in Taiwan."
But it was Tzu Chi Foundation's vegetarian buffet for a cause that tickled her taste buds. Held on March 6 at the BTCC coffee shop, the fundraising event saw guests feasting on a colorful and tempting spread of green salad, Vietnamese roll, cream of mushroom soup, roasted cauliflower, grilled king mushrooms, polonchay, olive leaves rice, and vegetarian versions of tempura, Peking duck, kung pao, and futomaki. Fresh fruits and an assortment of cakes and desserts were among the sweet selections.
"Everything was really delicious," says Suratos, owner of Vegan Grocer, a one-stop shop of vegan food products. "It's vegan-friendly so we were able to eat everything. You could feel the energy is really clean. It's prepared with love."
Kristine Lim, another first-timer at Tzu Chi, was thankful to be able to join the event. "I love the food and everyone there. The place is wonderful with a lot of positive vibes. In the future, I hope to be one of the volunteers. I'd be very happy to meet new people and explain to them what it's like to be vegan and go plant-based."
Tzu Chi Foundation founder Dharma Master Cheng Yen is a life-long vegetarian, a reflection of her immense love and respect for all sentient beings, including animals. "If more people would adopt a vegetarian diet, fewer animals would need to be raised, kept, and killed for food, which would reduce pollution," she says. "This would lighten the burden of the Earth. All living creatures deserve to be cherished and protected."
Maintaining a plant-based diet is also good for one's health, she says. "Many doctors in our Tzu Chi hospitals in Taiwan have switched to a vegetarian diet, and they remain strong in body and sharp in mind."
Suratos, a practicing Buddhist and vegan, thinks Tzu Chi's vegetarian buffet for a cause "is a great avenue to spread the teachings of Master Cheng Yen to have compassion for all sentient beings. I really believe we have to help the animals, liberate them from their pains and sufferings by eating plant-based food one meal at a time."
""Killing them is not being loving or kind to them," avers Lim, a vegan Christian artist. "We are supposed to be their stewards."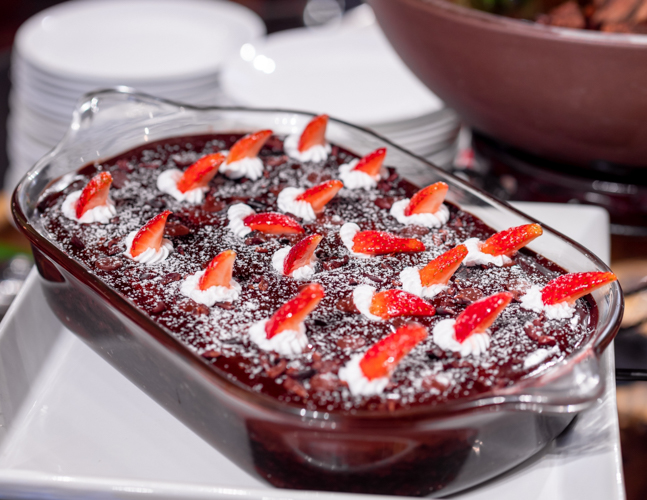 Chocolate pudding topped with sliced strawberry【Photo by Daniel Lazar】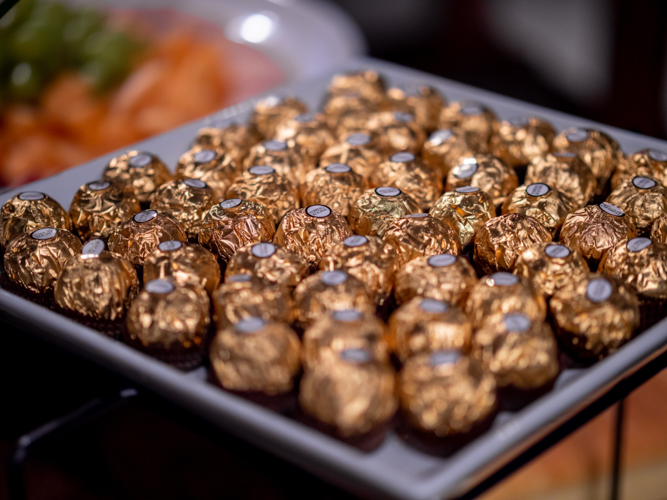 Ferrero Rocher chocolate【Photo by Daniel Lazar】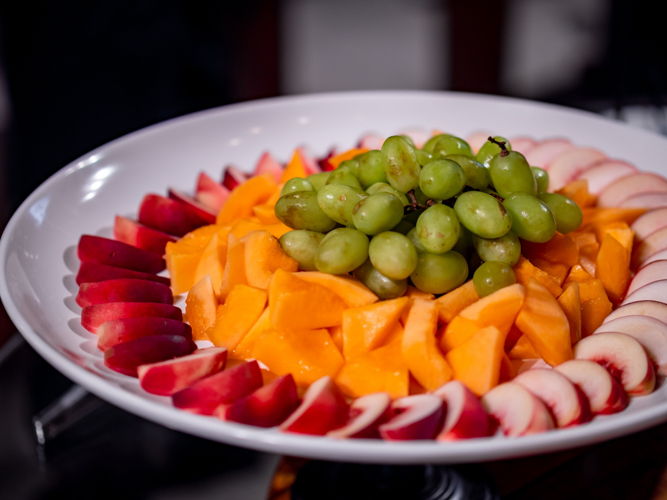 Fresh fruit platter【Photo by Daniel Lazar】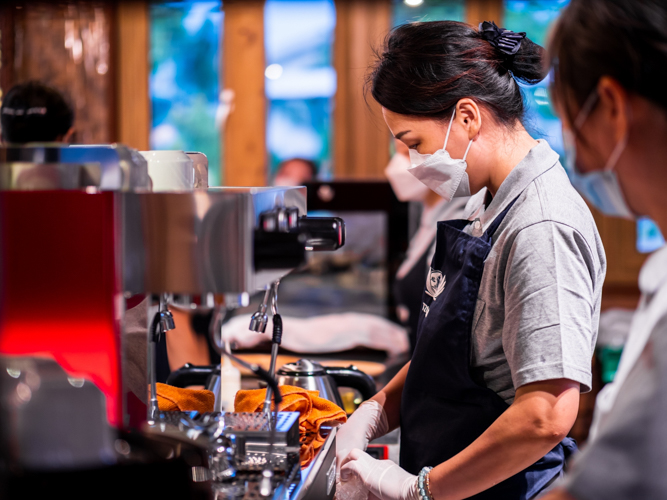 A volunteer stepped in as a barista to prepare coffee. 【Photo by Daniel Lazar】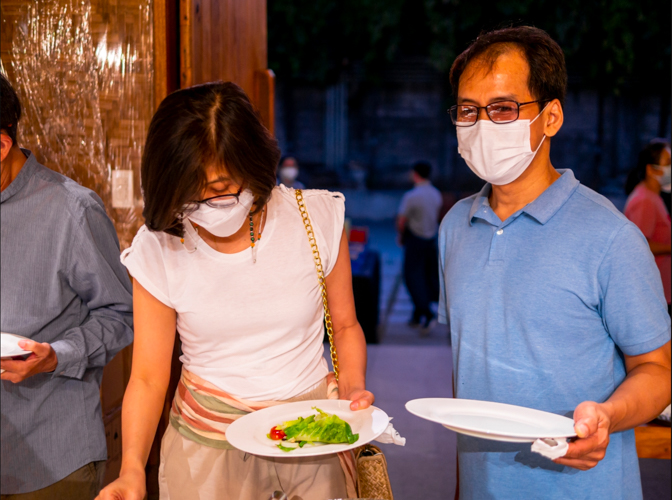 Vegans Auggie and Israel Suratos were among the guests at the veggie buffet for a cause. 【Photo by Daniel Lazar】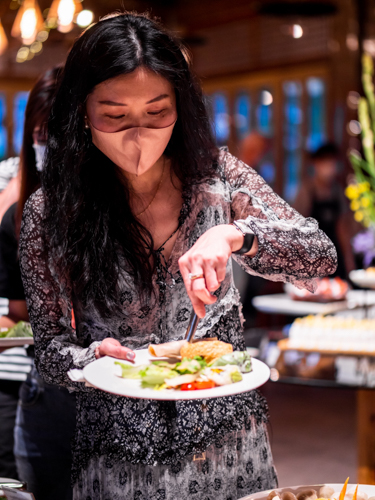 Guests enjoyed a spread of savory and sweet non-meat dishes. 【Photo by Daniel Lazar】
Chia seeds pudding with fresh fruit bits 【Photo by Daniel Lazar】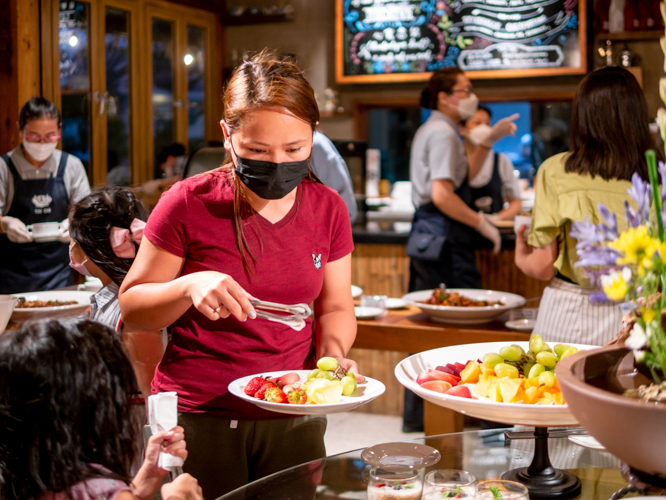 A guest selected an assortment of vegetarian dishes. 【Photo by Daniel Lazar】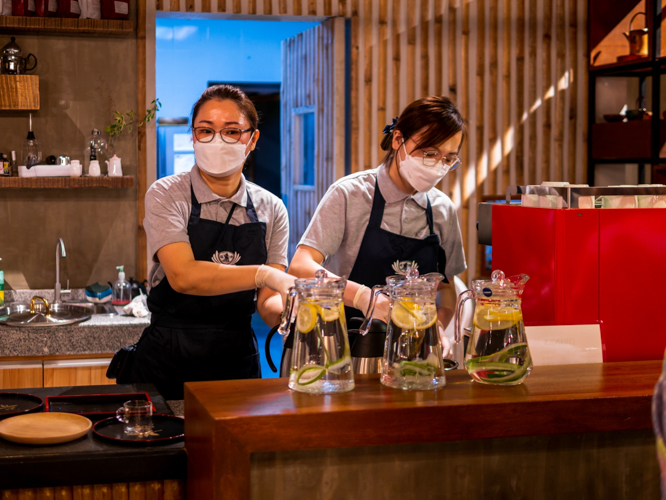 Volunteers prepare pitchers of water infused with fresh lemon and cucumber slices. 【Photo by Daniel Lazar】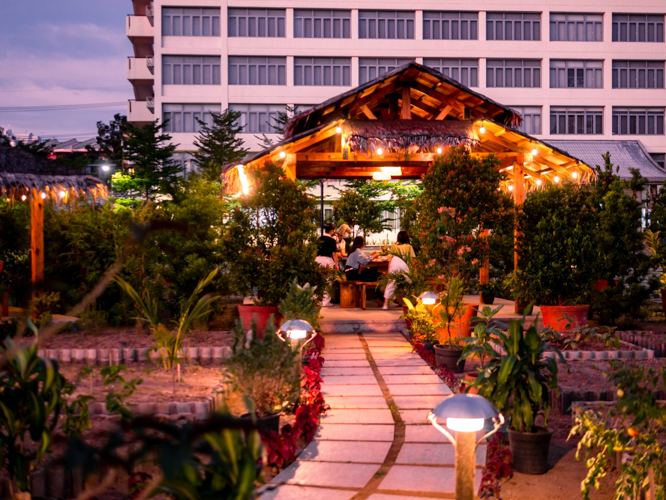 As day turned into night, BTCC's coffee shop took on a cozy ambiance. 【Photo by Daniel Lazar】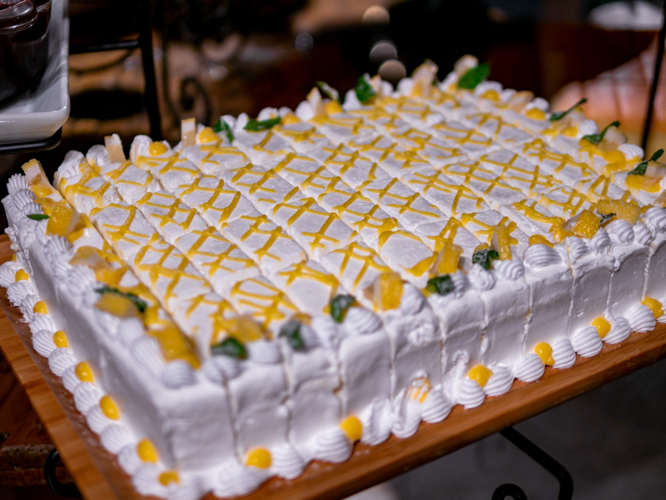 Cake layered with mango【Photo by Daniel Lazar】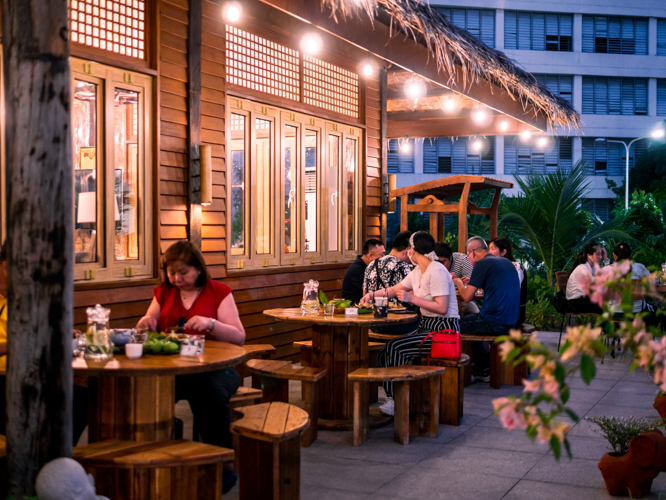 Some guests opted to dine al fresco at the cabanas. 【Photo by Daniel Lazar】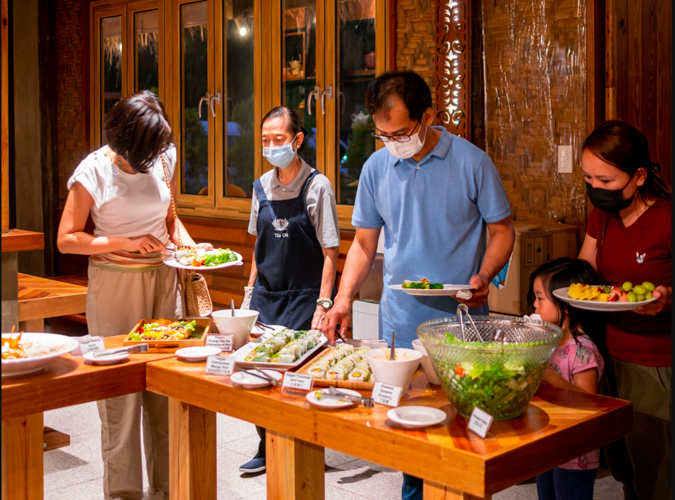 Auggie and Israel Suratos pick dishes from the Asian food station. The vegan couple own and operate Vegan Grocer, a one-stop shop of vegan food products. 【Photo by Daniel Lazar】
Go Back