Spreading Jing Si aphorisms through calligraphy
Percival Cruz enjoyed his first try at handwritten art
By Joy Rojas
An artist at heart, Percival Cruz is adept at a variety of mediums—from jewelry design and digital art to painting, drawing, and tattoos. He's also a musician, the lead singer of the five-man metal band Aftermath.
Still, there's always a first time, and when Tzu Chi Philippines Deputy CEO Woon Ng invited him to create calligraphy for Tzu Chi Foundation's New Year Blessing last February 5 at the Buddhist Tzu Chi Campus in Sta. Mesa, Manila, Percival accepted—even if he had never tried calligraphy before.
From the Greek word for "beautiful writing," calligraphy is defined as "the design and execution of lettering with a pen, ink brush, or other writing instrument." First used in ancient Eastern and Western cultures to immortalize sacred words, calligraphy is often seen today in wedding invitations and special documents. And while modern printing methods are preferred for their speed and volume, calligraphy remains very much appreciated as a graceful and unique form of art.
Guests at the New Year Blessing were certainly impressed by the painstaking brush strokes and attractive results of Percival's calligraphy of Jing Si aphorisms. Before he knew it, the event's lone artist of English calligraphy was swamped with requests!
"It was difficult," he concedes, "but the place was full of good vibes. And it was okay because I enjoyed what I was doing."
Surrounded by curious onlookers at the Jing Si Hall, Percival appeared to be in his own world, executing each letter of every word with a quiet concentration akin to meditation.
In such moments, he chanced upon an aphorism that resonated with him. "The great achievement in life is to rise back up from failure," he recites from his cellphone. It's a message that aptly describes what he and many others had been through in the last two years.
"During the pandemic and lockdowns, I didn't have any work and ended up using all my savings," he says.
But after years of struggle, there was nowhere to go but up. Percival, who designed for the international luxury brand Jewelmer, was recently hired by premier jewelry salon Hoseki Jewelry Art. With this development, the artist is not only blessed with work; he's now in the position to extend assistance to others.
"This is my time to reciprocate the kindness that was shown to me," he says. "It's my turn to help."
Hopefully, Tzu Chi doesn't see the last of this humble and soft-spoken artist. "Me too!" he says with a smile. "I'm excited for it."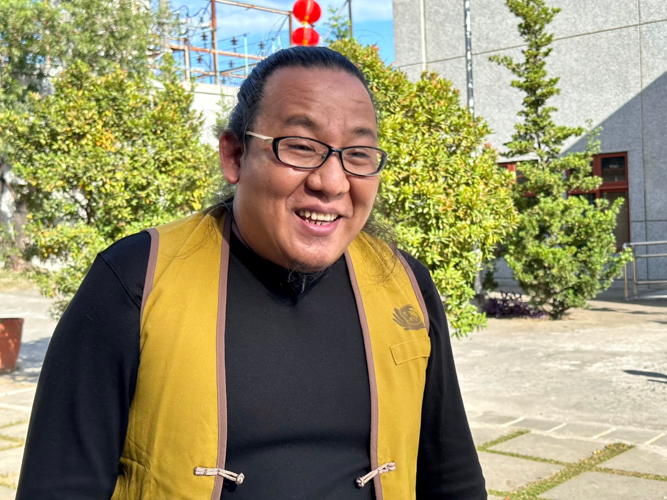 Artist at heart Percival Cruz can now add calligrapher to his resume. The professional jewelry designer who paints, draws, makes tattoos, and even sings in a band was invited to create calligraphy of Jing Si aphorisms for February 5's New Year Blessing. 【Photo by Harold Alzaga】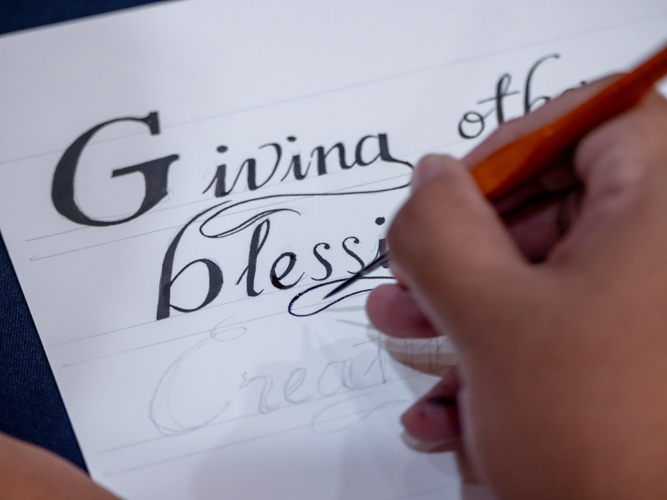 In his first attempt at calligraphy, Percival created artistic renderings of Dharma Master Cheng Yen's aphorism with a fine brush and black ink. 【Photo by Daniel Lazar】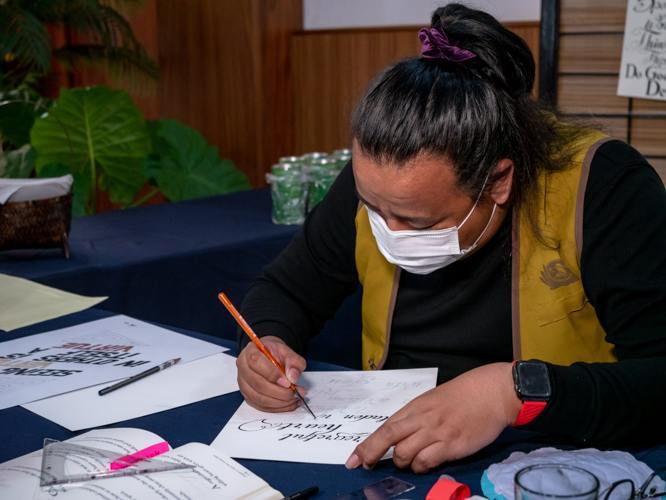 The lone artist of calligraphy in English at Tzu Chi's New Year Blessing on February 5 impressed guests with his painstaking brush strokes and beautiful creations. 【Photo by Daniel Lazar】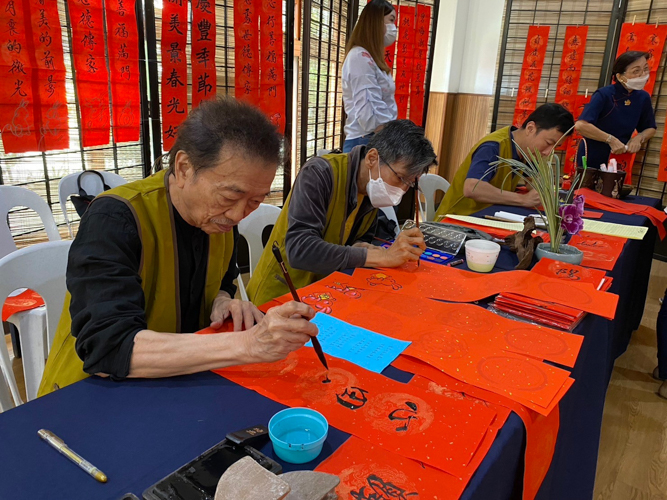 Chinese calligraphy artists write well wishes on red strips of paper. 【Photo by Matt Serrano】
After guests saw artist Percival Cruz's calligraphy style interpretation of Dharma Master Cheng Yen's aphorisms, requests began pouring in.【Photo by Matt Serrano】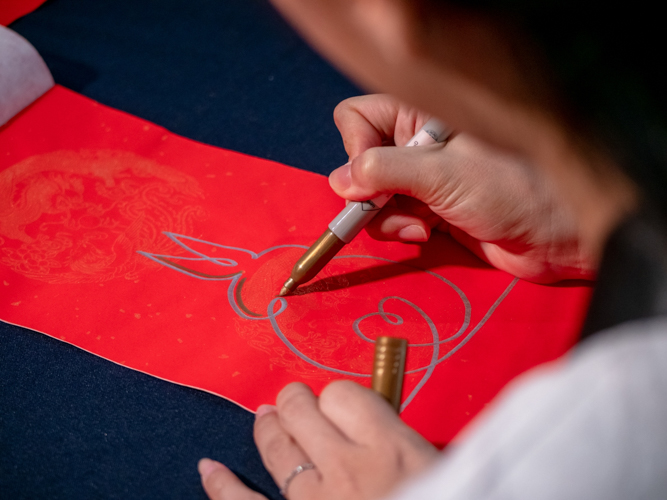 Artist Cindy Siy draws a rabbit on red paper before an artist enhances it further with Chinese calligraphy.【Photo by Daniel Lazar】
Go Back