Tzu Chi Signs MOA with The National Commission on Indigenous Peoples
The Tzu Chi Foundation and the National Commission on Indigenous Peoples signs a Memorandum of Agreement for cooperation to help indigenous communities.
By Daniel Lazar
In a ceremony held at the Sta. Mesa campus in Manila on September 9th, the Tzu Chi Foundation and the National Commission for Indigenous Peoples (NCIP), signed a Memorandum of Agreement (MOA) for partnership and cooperation. While Tzu Chi has already been helping the indigenous population by providing educational assistance, housing, livelihood, medical, and disaster relief, this new partnership is meant to strengthen and extend a variety of social welfare services for indigenous peoples.
In this regard, Dharma Master Cheng Yen always had an affinity with indigenous peoples, and understands very well how much they suffered. "If we are given this opportunity to reach out and help the indigenous community, I think it is Master's utmost wish," said Sis. Woon Ng, Tzu Chi's Deputy CEO. Because of their great need, most of the indigenous population are unable to come to seek help and it is, therefore, Tzu Chi's duty to provide the help needed, and it is through this new alliance that Tzu Chi can hope to expand their support.
OIC-Executive Director, Atty. Caesar M. Ortega noted that "with our partnership with Tzu Chi, we are now capable of doing together what we, as NCIP, could never do alone with our limited resources. In fact, with Tzu Chi's help, we could double or even triple our accomplishments." This would greatly help the distribution of assistance and services to a peoples who are, unfortunately, among the poorest and most disadvantaged groups in the country.
Within this framework, the NCIP has committed to provide "socio-economic services and other projects to benefit the indigenous community, which would help boost the economic development and social progress in the lives of our "Kapatid na Katutubo at Katutubong Pamayanan," according to NCIP Chairperson, Allen A. Capuyan. "In fact," expressed the Chairperson, "the advocacy of Tzu Chi Foundation and the mandate of NCIP, actually come together to help provide better services and assistance to indigenous peoples."
Apart from being able to reach more people in the indigenous community, some of the other agreed upon initiatives include an expanded, and more efficient identification of potential beneficiaries, cooperation and full support at all levels, and sharing of pertinent data and information on ancestral domains, as well as culture sensitivity training for employees and volunteers, in both partner organizations.
Following the signing of the MOA, the delegates were given a full tour of the Sta. Mesa facility, to better familiarize NCIP members with Tzu Chi's culture and history. One of the stops was Tzu Chi's new state-of-the-art 3D printing facility, opened earlier this year in partnership with the Rotary Club of the Philippines.
It struck a chord with Atty. Ortega, who was especially impressed with this facility, and noted it is one aspect that is not being addressed with indigenous people, especially when it comes to children and physical disabilities. "I am a Shriner, and we help children with disabilities, and what struck me the most about your campus is how you are 3D printing prosthetics. I think this would be a huge advantage to the indigenous community, and something they desperately need."
Honorable Commissioner Gaspar Cayat, was likewise impressed with Tzu Chi's mission and vision, and expressed his most heartfelt sentiments regarding Dharma Master Cheng Yen. "Your founder [Master Cheng Yen] has the genuine intention to uplift the lives of those who have less in life, and that's the real meaning of service," he noted, "we learn that we should not only be interested in material things, but in the totality of the human being to enjoy life to its fullest." In this regard, the partnership between the NCIP and Tzu Chi Philippines hopes to build a stronger alliance to provide much-needed socio-economic services to the Filipino indigenous peoples.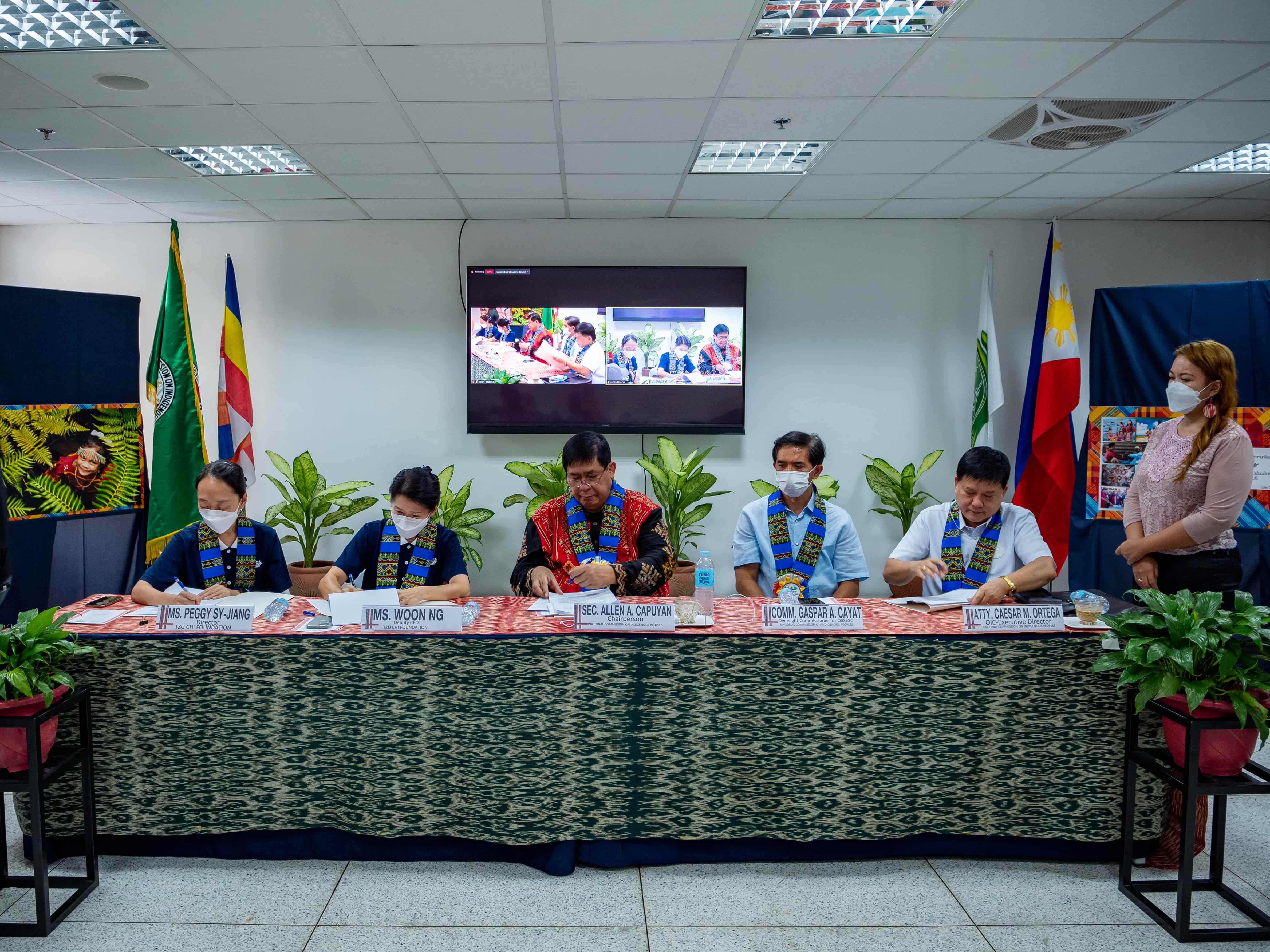 NCIP delegates together with Tzu Chi Director and Deputy CEO signing the MOA.【Photo by Daniel Lazar】
Tzu Chi Volunteer leading group on a tour of the campus towards the Coffee Shop.【Photo by Daniel Lazar】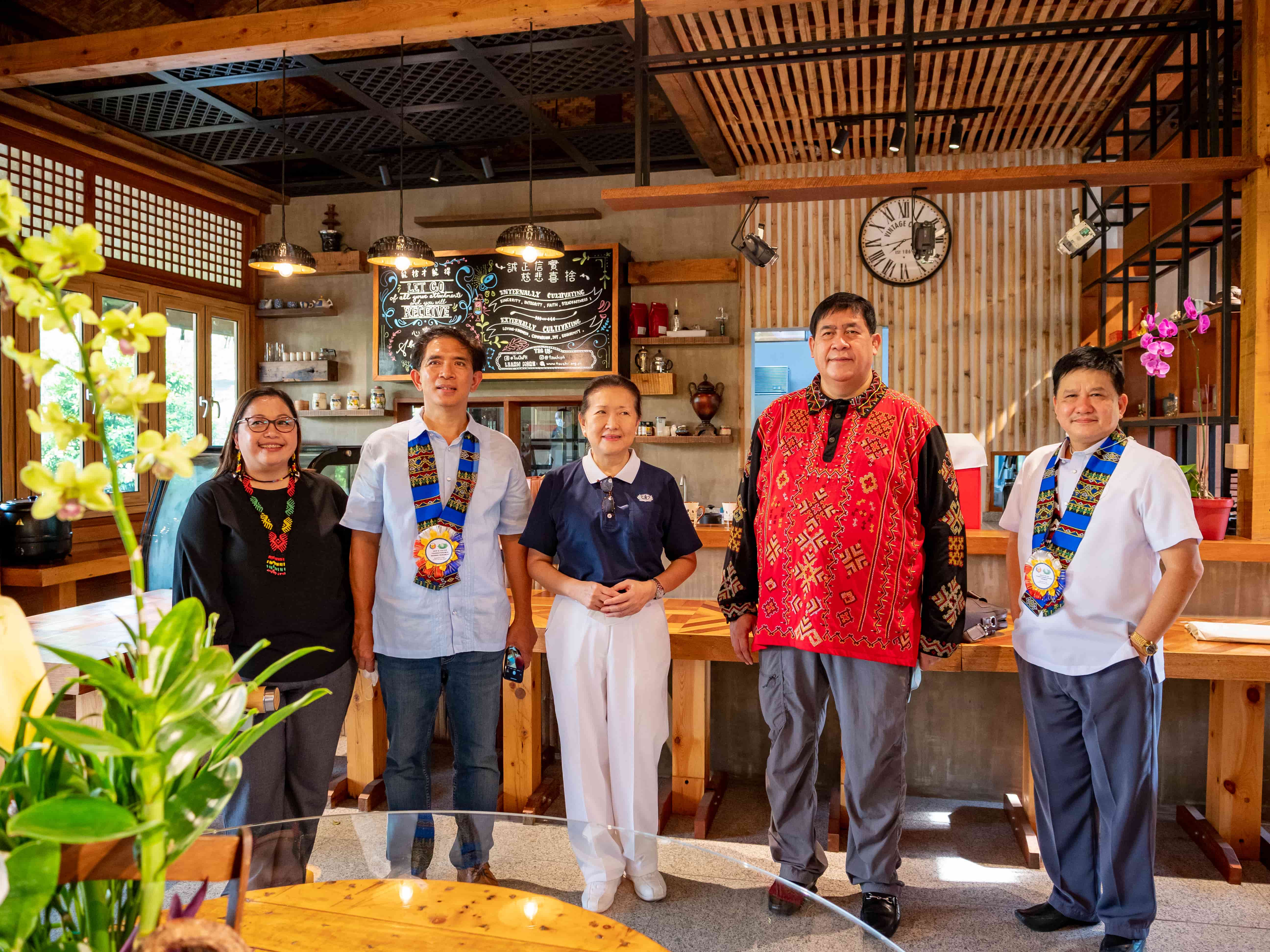 NCIP delegates with Sis. Sally Yuñez in the Coffee Shop.【Photo by Daniel Lazar】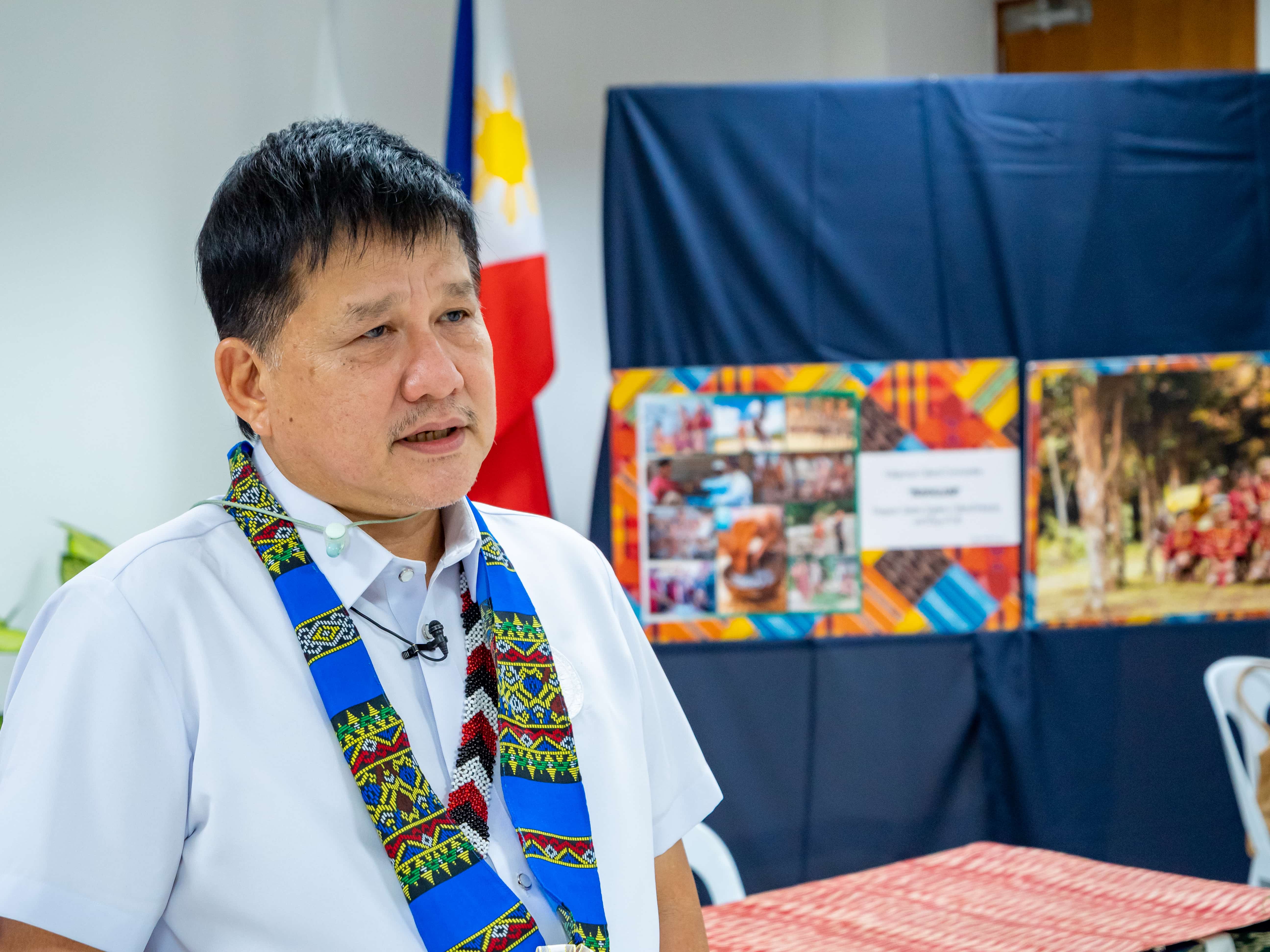 Atty. Caesar Ortega discussing the 3D printing facility on campus.【Photo by Daniel Lazar】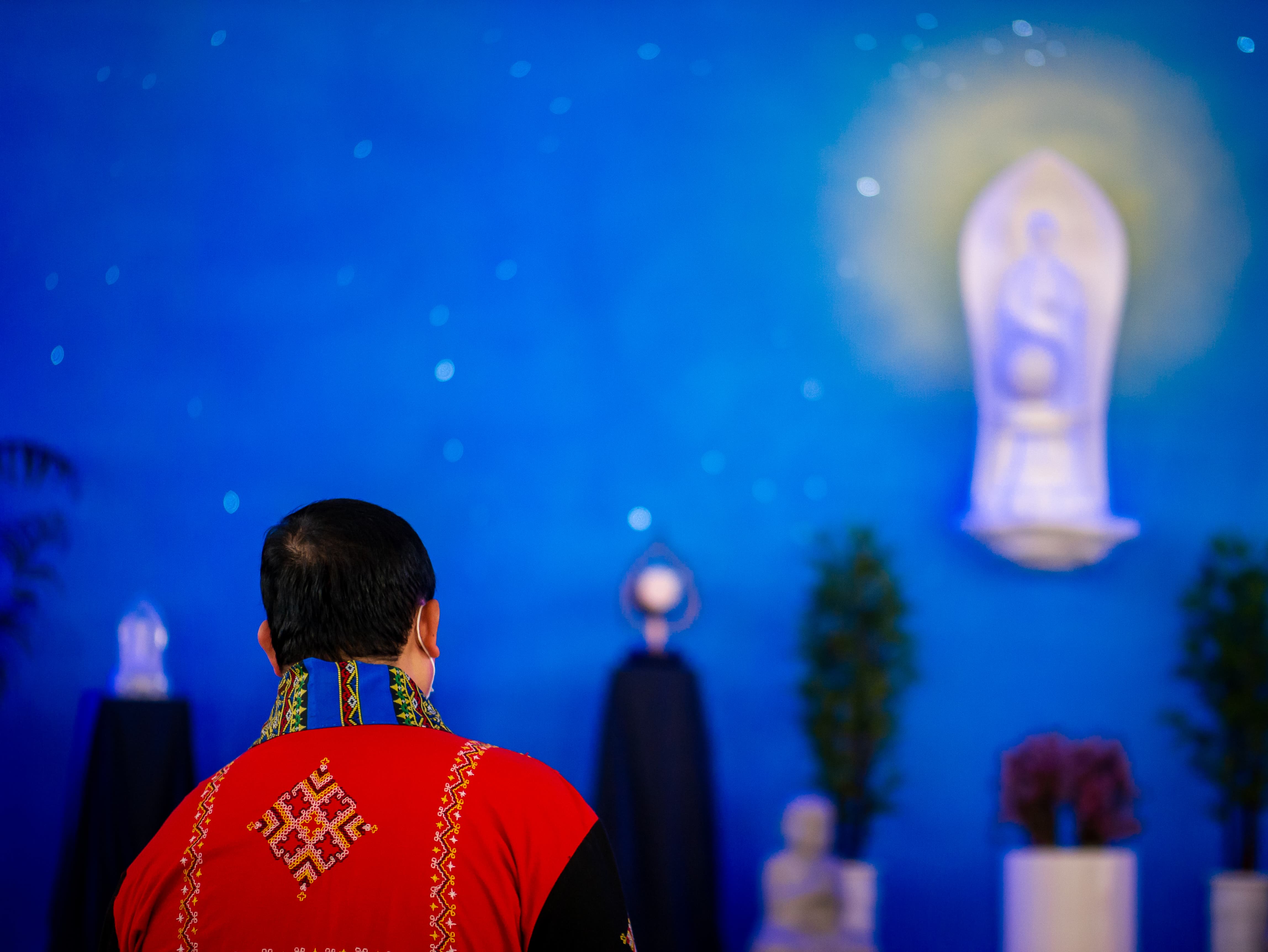 Chairperson Allen Capuyan admiring the Buddha in Jing Si Hall.【Photo by Daniel Lazar】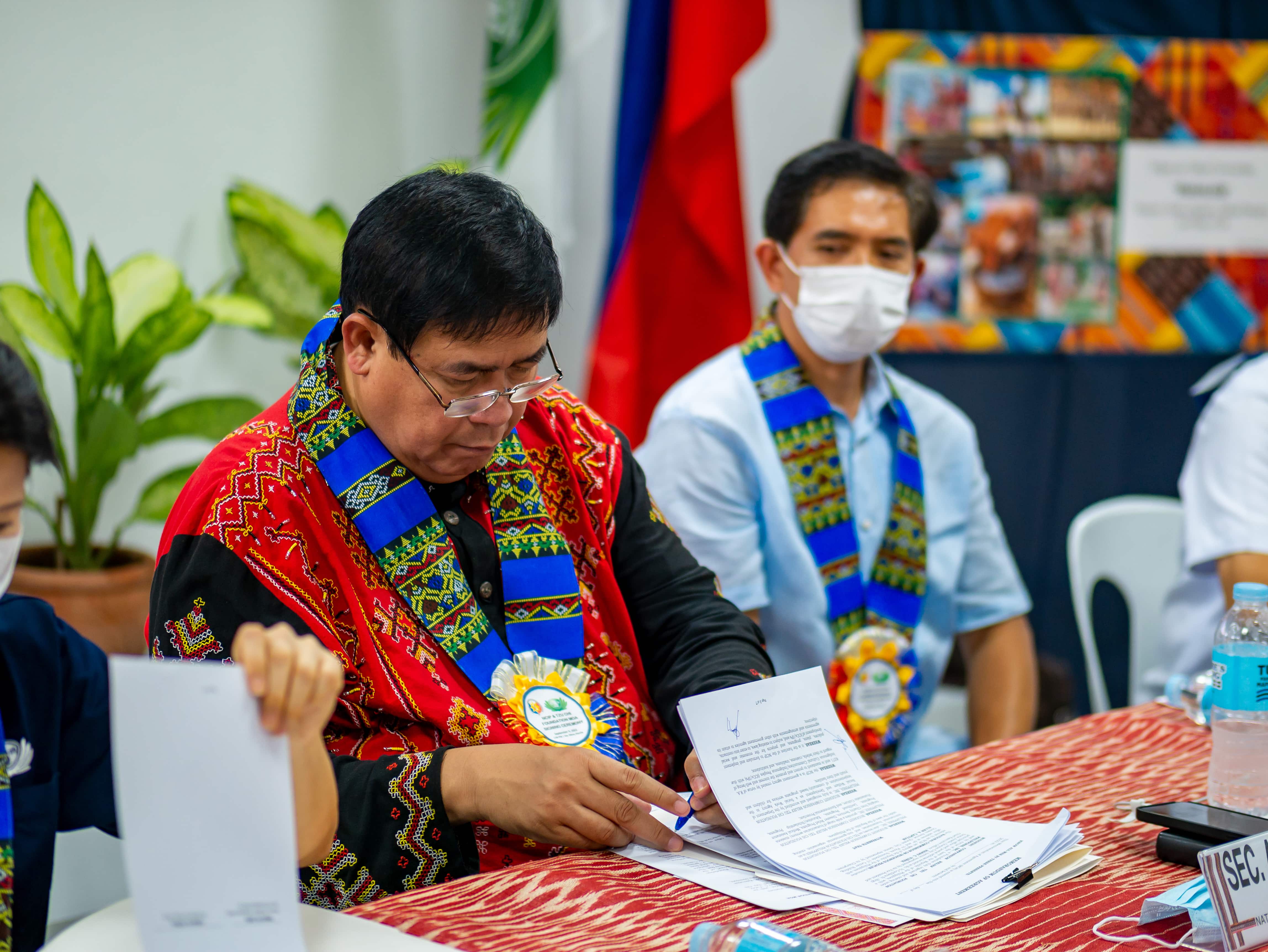 Signing of the MOA, Chairperson Allen Capuyan, and Honorable Commissioner Gaspar Cayat overseeing.【Photo by Daniel Lazar】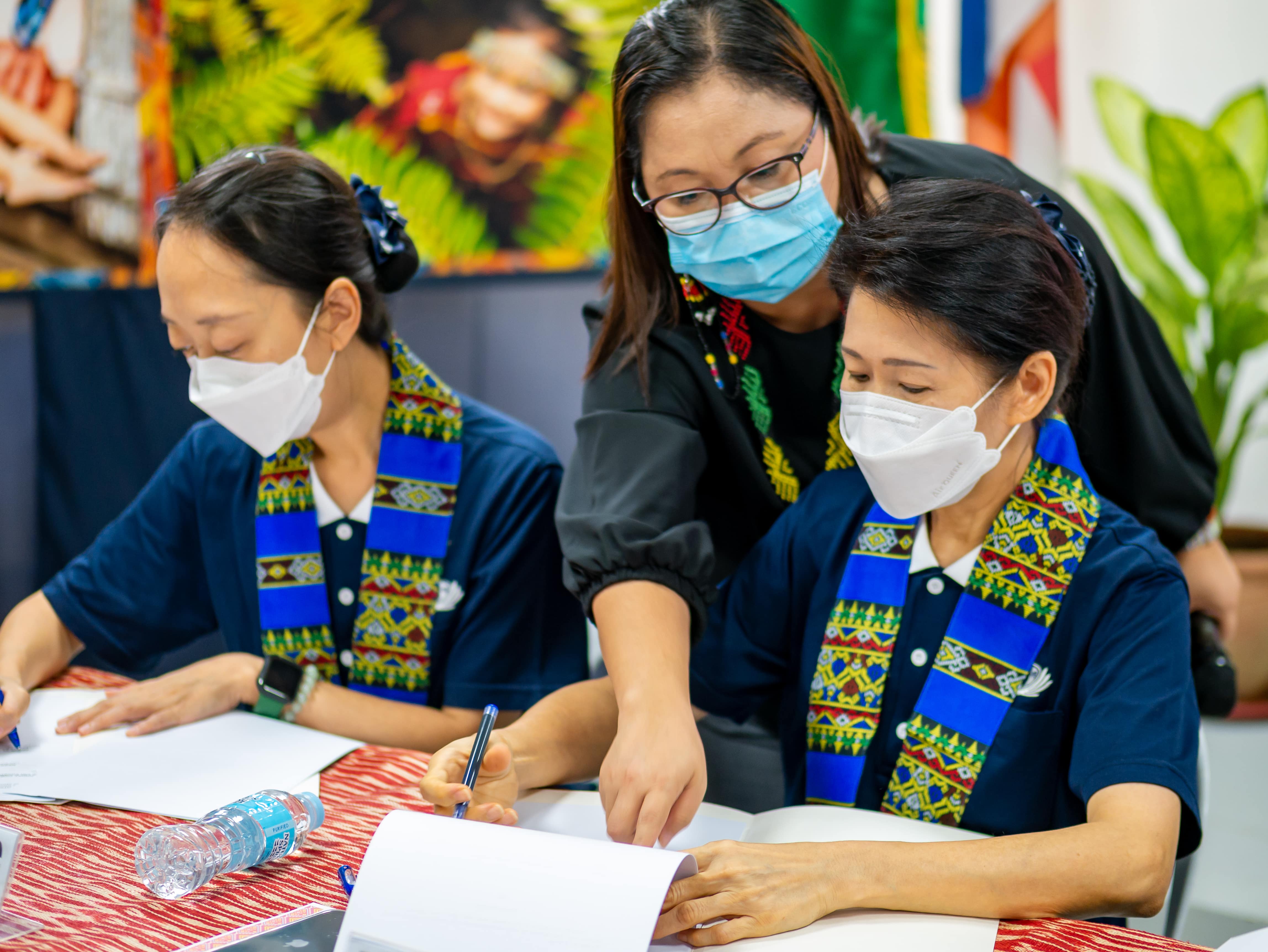 Deputy CEO Woon Ng signing together with Director Peggy Sy, assisted by NCIP's Glenda Pua.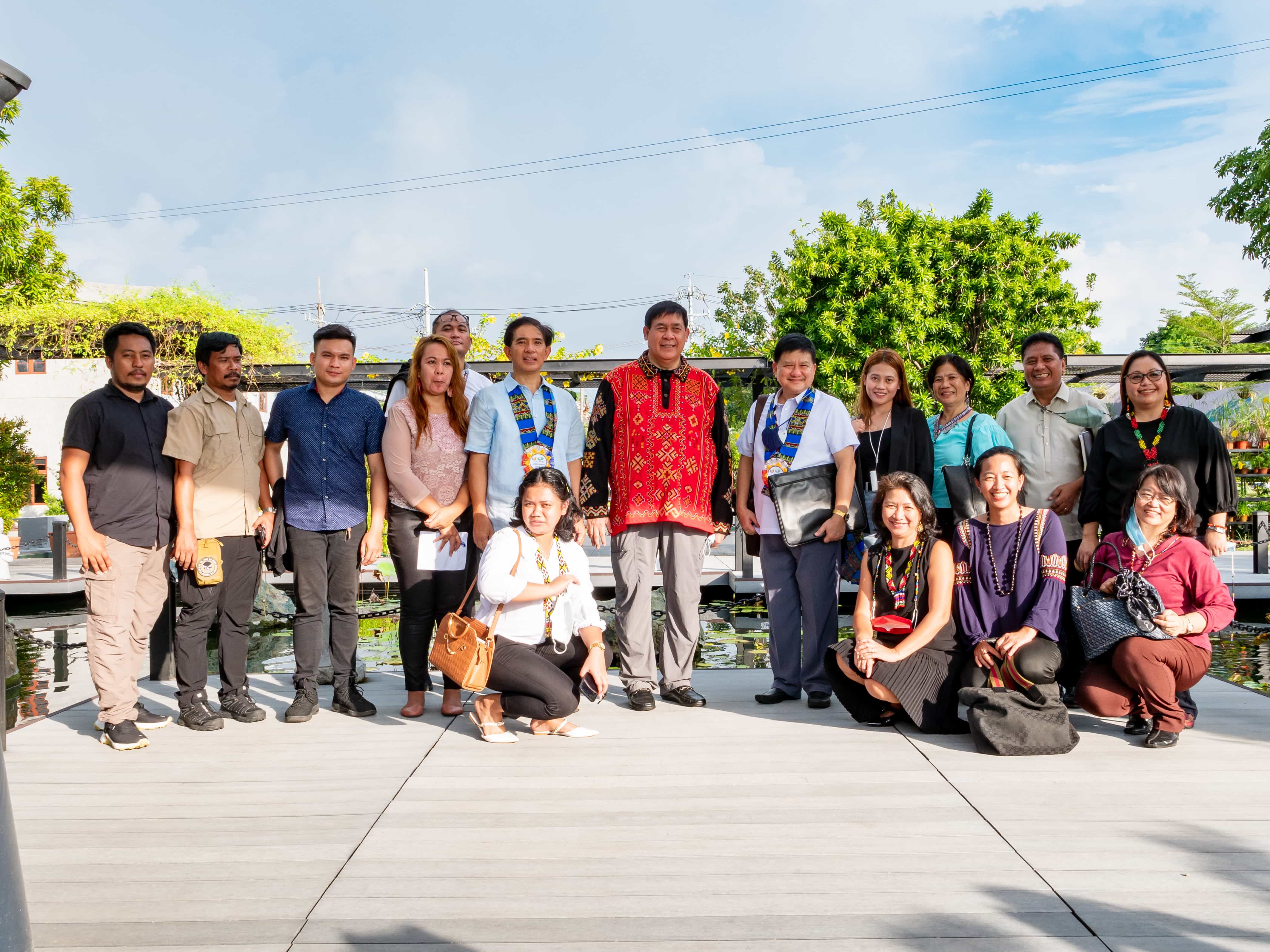 Group photo of NCIP delegates by the pond.【Photo by Daniel Lazar】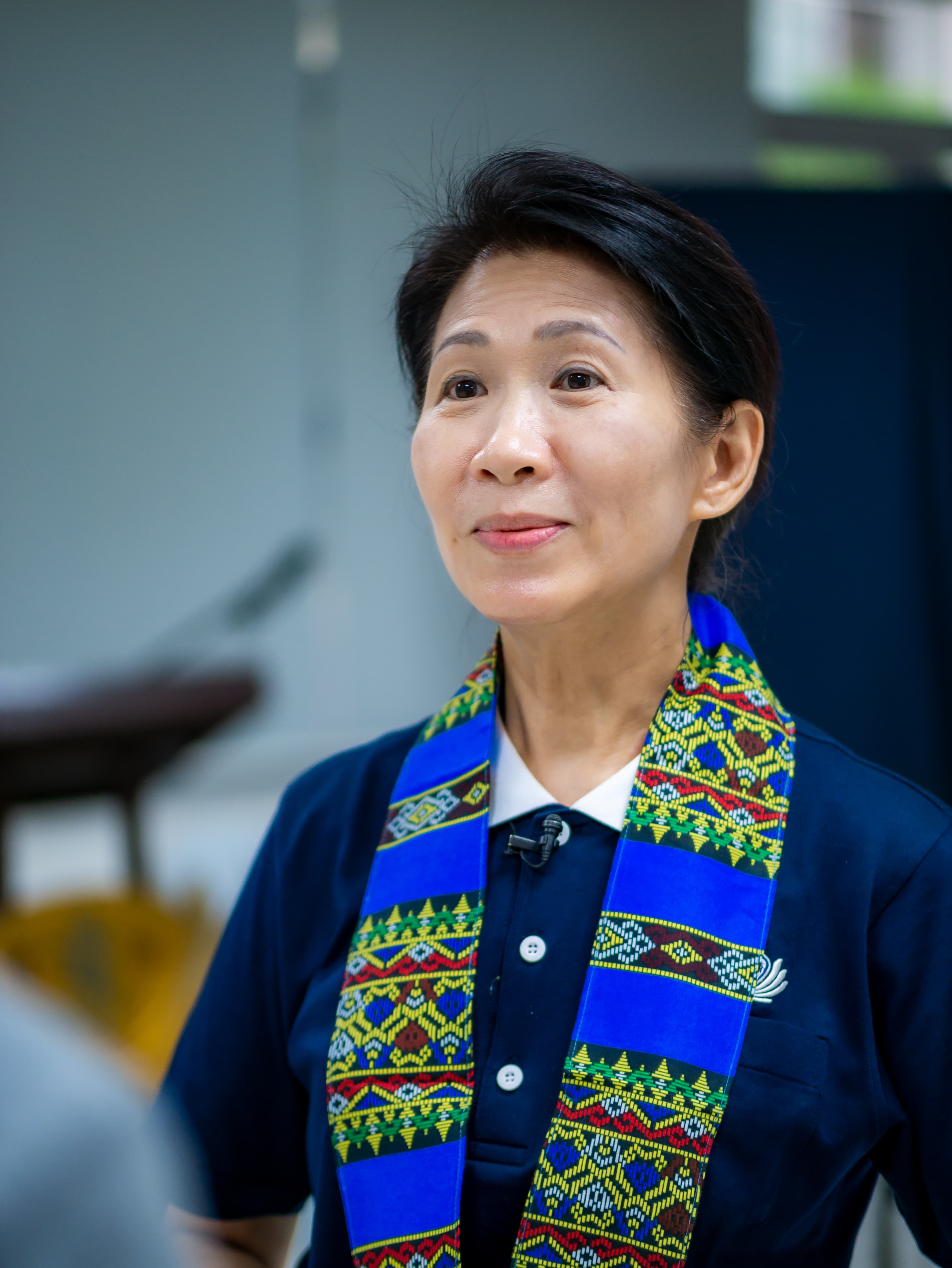 Woon Ng discussing Master Cheng Yen's wishes for the indigenous community.【Photo by Daniel Lazar】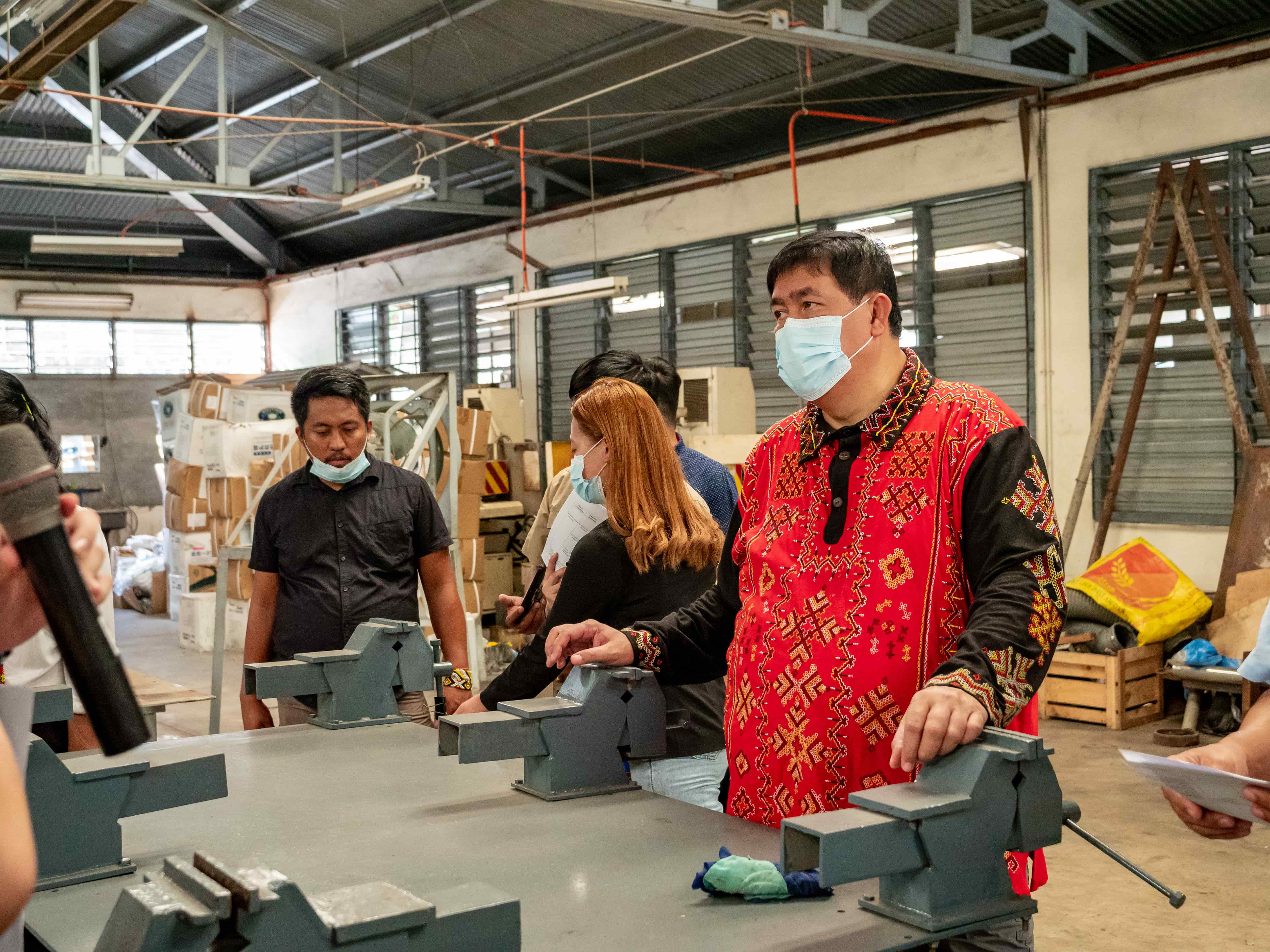 NCIP delegates visiting the machine shop.【Photo by Daniel Lazar】
Tzu Chi representatives together with NCIP delegates showing the signed MOA.【Photo by Daniel Lazar】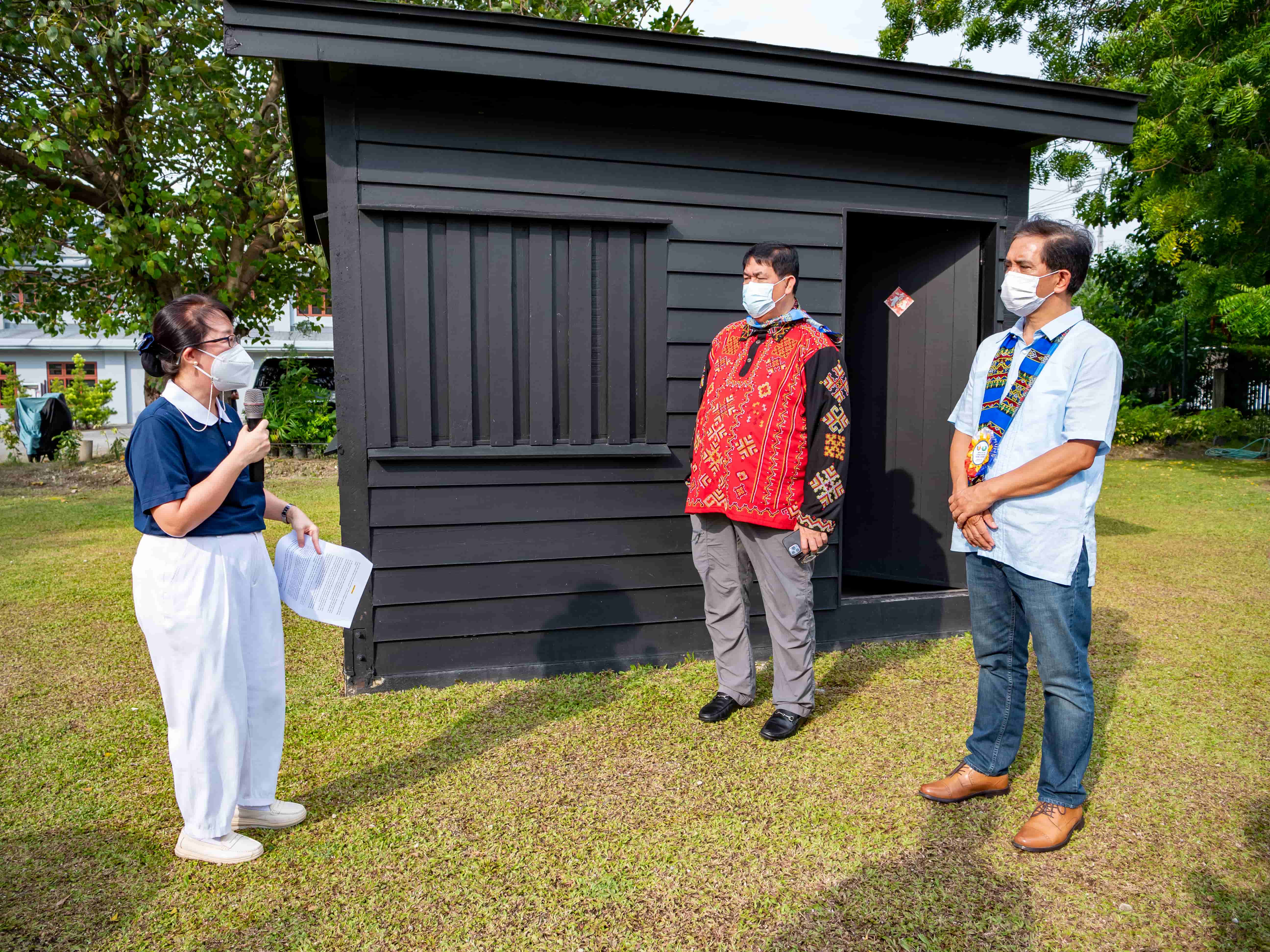 Tzu Chi volunteers talking about the history of the wooden hut during the campus tour.【Photo by Daniel Lazar】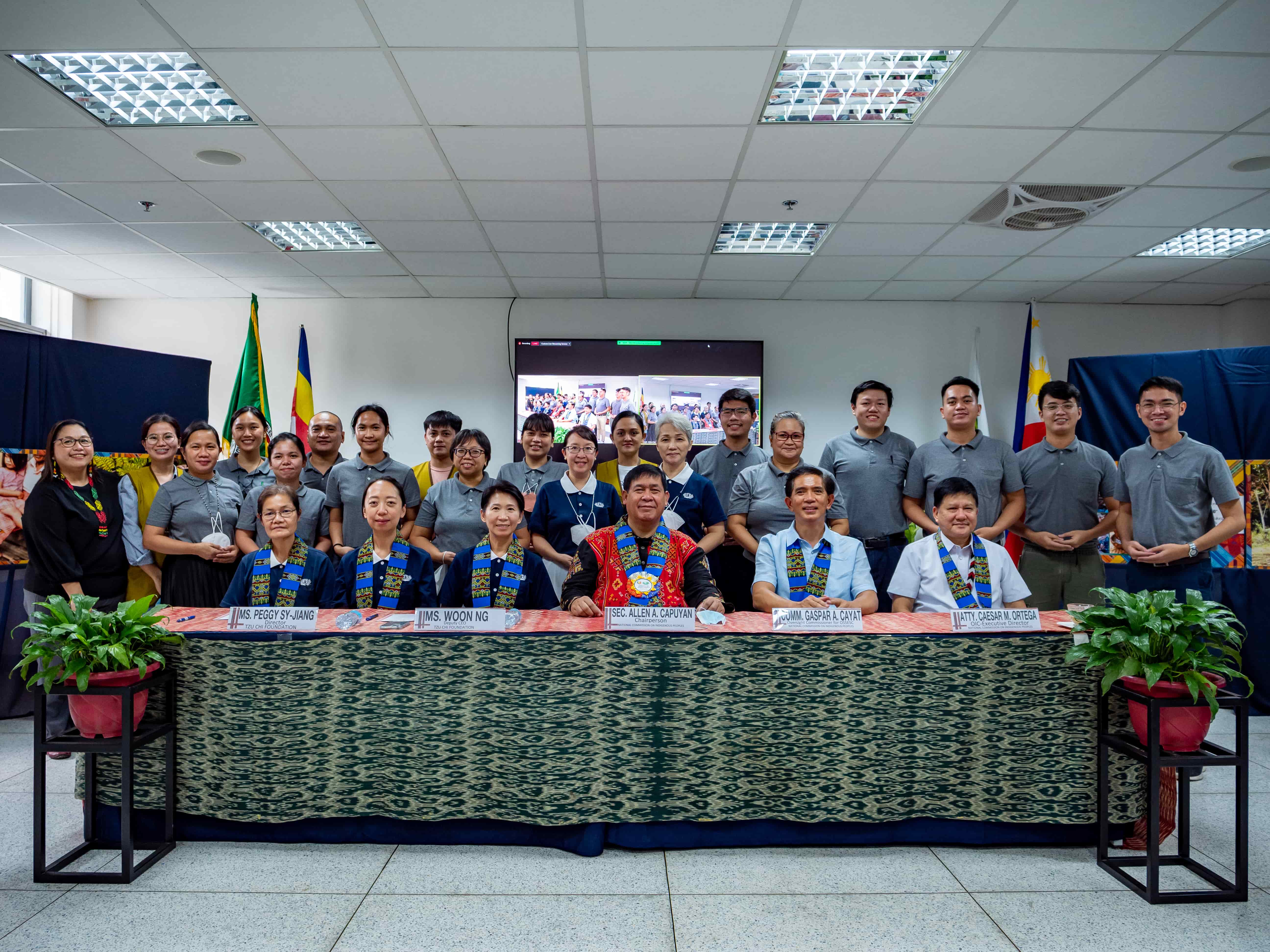 Group photo of Tzu Chi volunteers together with NCIP delegates.【Photo by Daniel Lazar】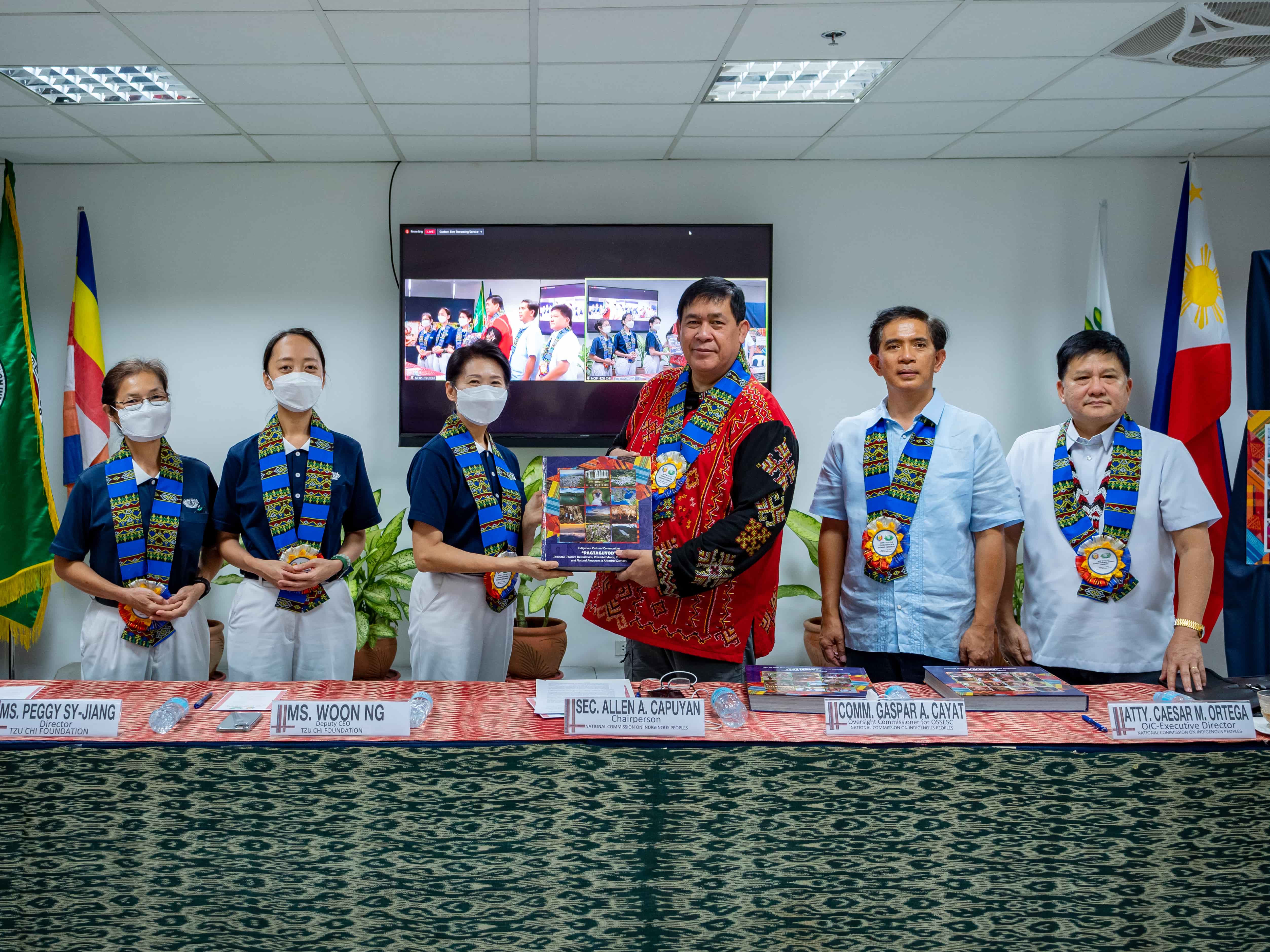 Chairperson Allen Capuyan presenting NCIP's photographic coffee table book to Deputy CEO Woon Ng.【Photo by Daniel Lazar】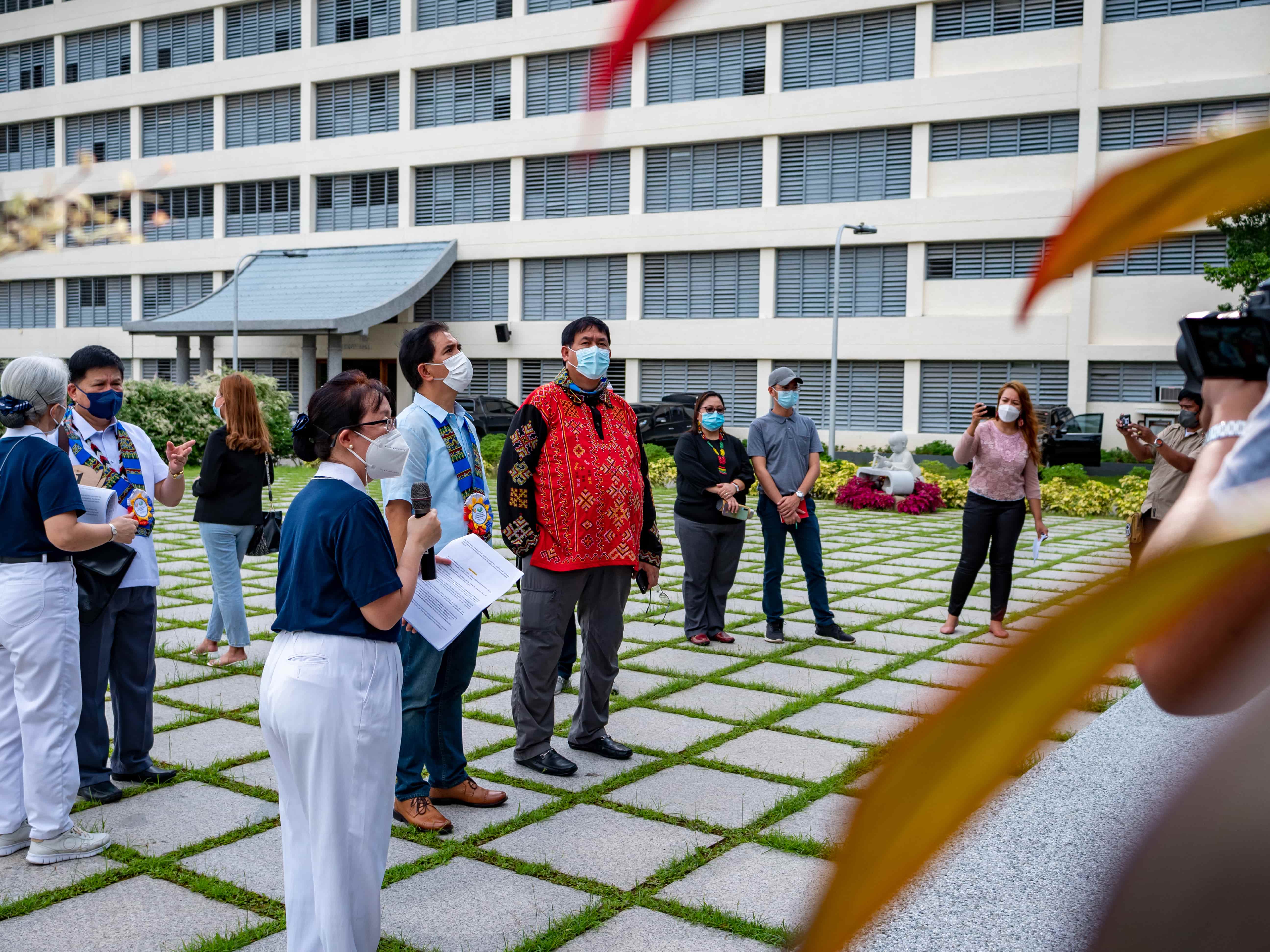 NCIP delegates being given the history and significance of Jing Si Abode.【Photo by Daniel Lazar】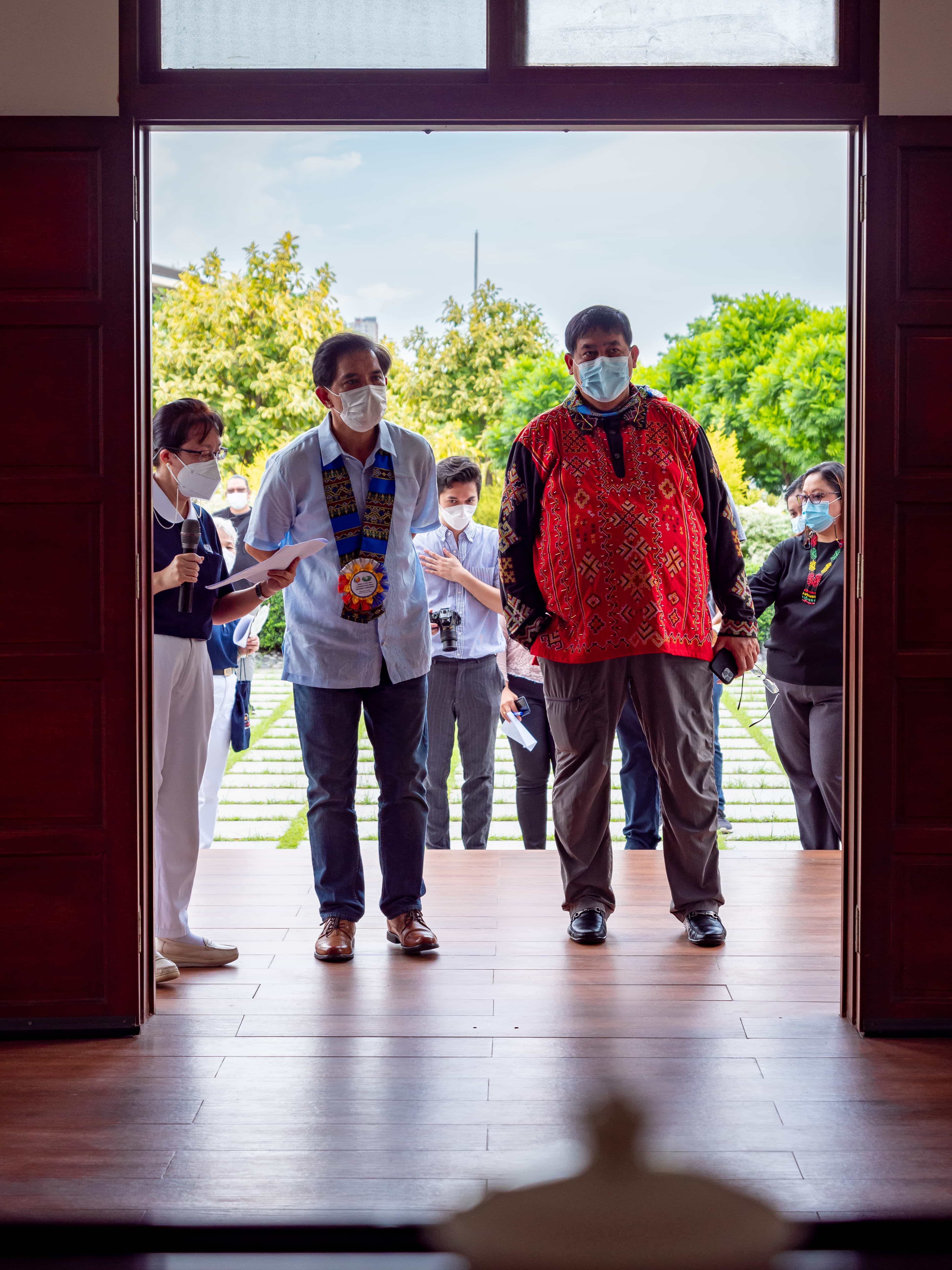 Tzu Chi volunteer presenting the Jing Si Abode to NCIP delegates.【Photo by Daniel Lazar】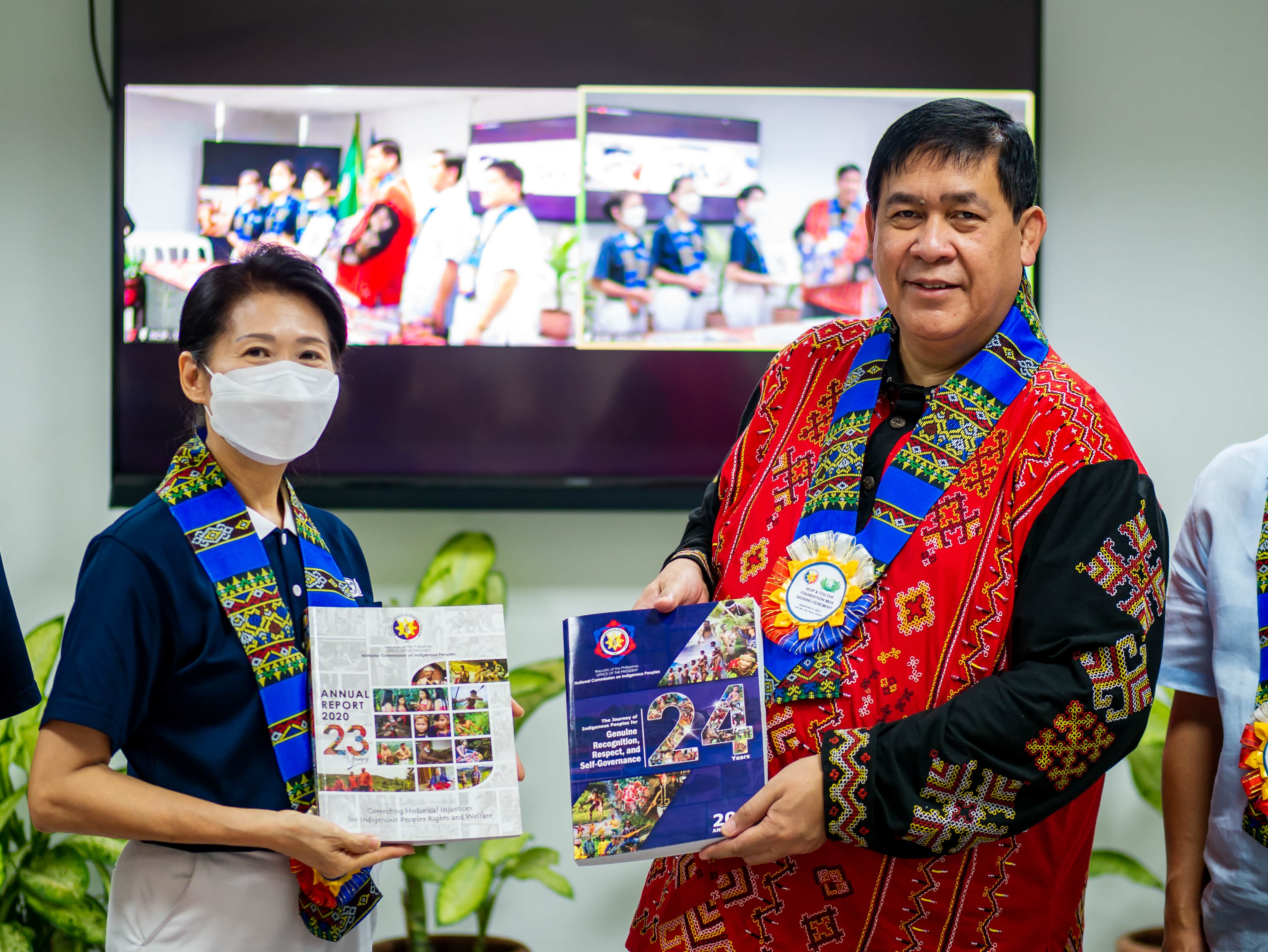 Chairperson Allen Capuyan presenting NCIP's annual reports to Deputy CEO Woon Ng.【Photo by Daniel Lazar】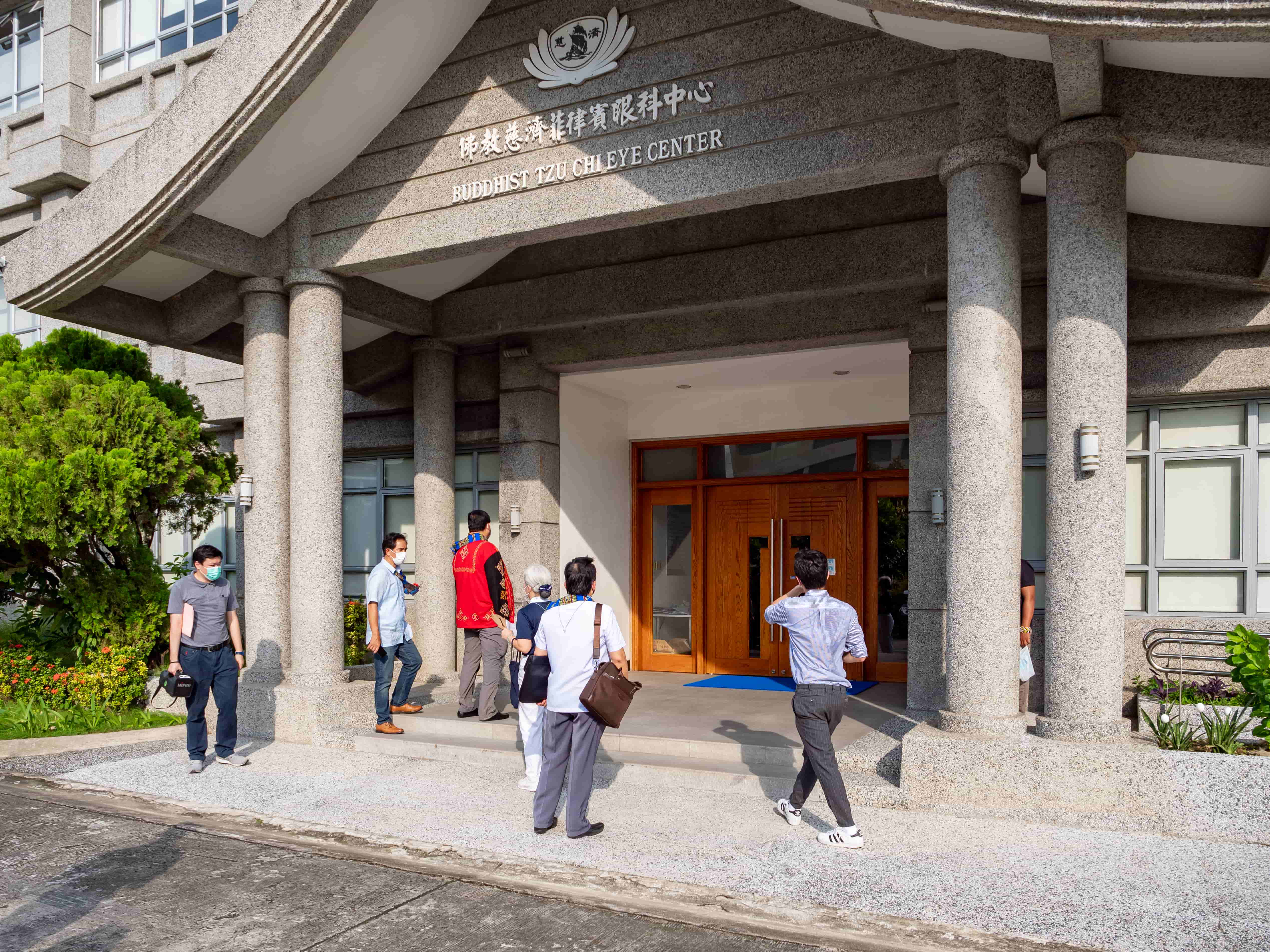 Visiting the Eye Center during the Campus tour.【Photo by Daniel Lazar】
Go Back