Volunteerism begins early for these college seniors
Universidad de Manila students Catherine Jill Cillo and Franchesca Nadine Bituin go above and beyond their on-the-job training at Tzu Chi
By Joy Rojas
What were you doing when you were in your 20s?
Years from now, 22-year-old Catherine Jill Cillo and Franchesca Nadine Bituin, 21, can look back fondly at the time they spent volunteering with the Tzu Chi Foundation. Both in their fourth year of Bachelor of Science in Social Work at the Universidad de Manila (UMB), Cillo and Bituin were at the Buddhist Tzu Chi Campus (BTCC) in Sta. Mesa, Manila, to fulfill the required 500 hours of on-the-job (OJT) training for the semester.
Curiously, participating in Tzu Chi's October rice relief distributions was not counted as part of their OJT. But the girls showed up anyway, helping wherever they could. Bituin assisted staff members with scanning scholar beneficiaries' QR codes, while Cillo tried her hand at everything. One day she was handing out bags of groceries to scholars and long-term medical assistance beneficiaries in BTCC, the next day she was guiding Caloocan North tricycle drivers through the step-by-step process of claiming their goods at the city stadium.
"I wanted to help even if I don't get anything in return," says Cillo. "And I didn't feel tired at all. I'm happy seeing the smiles of the beneficiaries who are very thankful for the help."
"We wanted to see what it was like and meet our supervisors and other Tzu Chi staff," says Bituin. "Of course, we wanted to serve and help. So we really pursued this and told our adviser that we were here voluntarily."
Everybody expected Cillo to get into community service, as she's the type to put others' needs first before her own. "Family and friends know I'm one call away if they need me," she says. Social work was a great fit for the girl who loves adventure and helping people.
Cillo dreams of setting up her own foundation someday, but before that happens she's gaining as much experience wherever she can get it. From Tzu Chi she learned to be "super independent, to rely on myself instead of others to do things. I also didn't know how to approach people and talk to them. Tzu Chi taught me how to build relationships with people."
Bituin originally had her eye on a psychology degree, but a twist of fate led her to study social work. "At first I had no idea what social work was but the longer I stayed the more I understood what it was about. It's wider and deeper in scope, and more on public service. If psychology is about the mind, social work is about heart and passion."
In her brief stay at Tzu Chi, Bituin has showed a lot of heart in handling the cases of beneficiaries. One in particular involved a delivery rider who incurred an accident when his motorcycle skidded in the rain as he was on his way home. Through her help, he was able to receive a generous financial provision for a bone gross procedure. "It gave him hope," she says. "He was very grateful."
It's moments like this that make the demands of social work worth it. "There's a lot of paperwork involved, and sometimes you meet clients at the same time. But I'm happy with what I'm doing. And Tzu Chi inspires me and motivates me to do better so I can serve more people."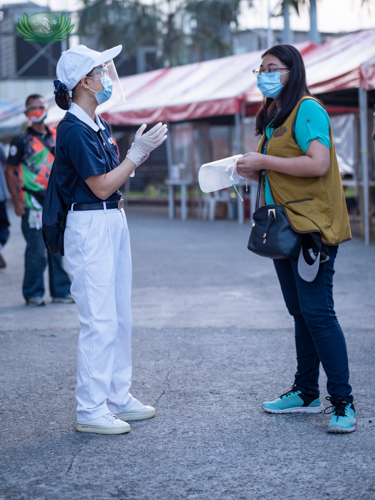 Universidad de Manila social work major Catherine Jill Cilla (right) gets last-minute instructions from a Tzu Chi volunteer before the start of the Caloocan North relief distribution for tricycle drivers. 【Photo by Daniel Lazar】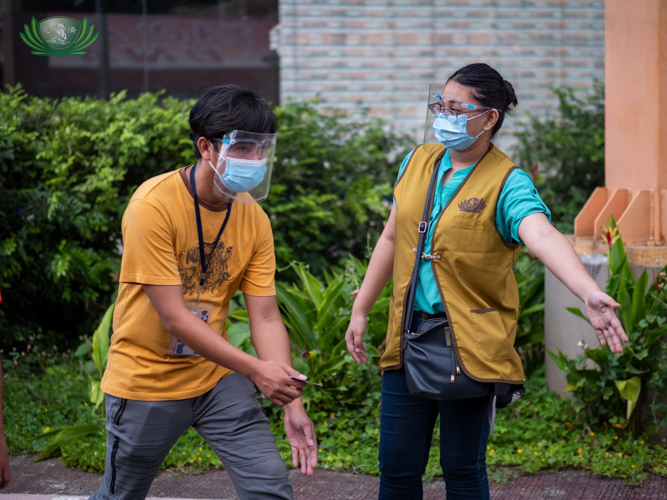 Student volunteer Catherine Jill Cilla (right) guides a tricycle driver beneficiary during a rice and relief goods distribution. 【Photo by Daniel Lazar】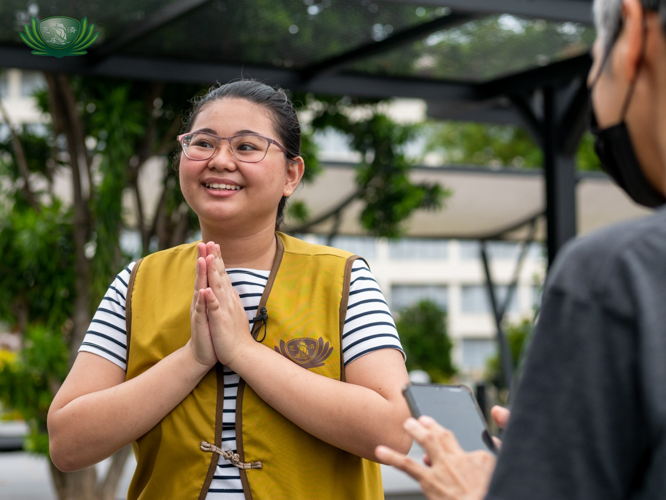 "I wanted to help even if I don't get anything in return," said Catherine Jill Cillo of why she participated in Tzu Chi's relief distributions even if it wouldn't be credited as part of her on-the-job training in social work. 【Photo by Daniel Lazar】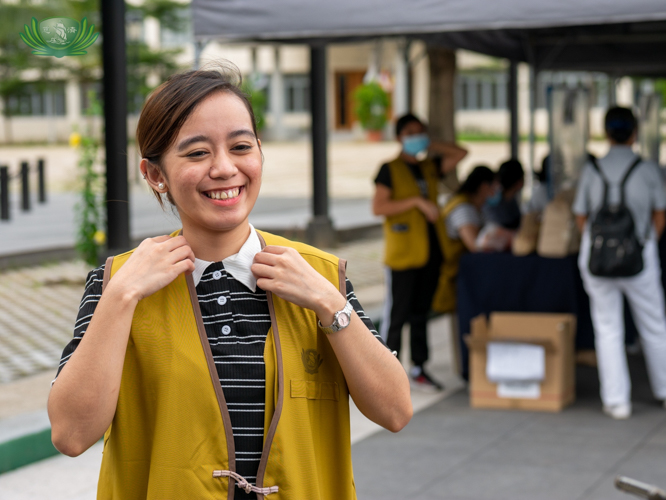 "Social work is about heart and passion," says Universidad de Manila social work major Franchesca Nadine Bituin. 【Photo by Daniel Lazar】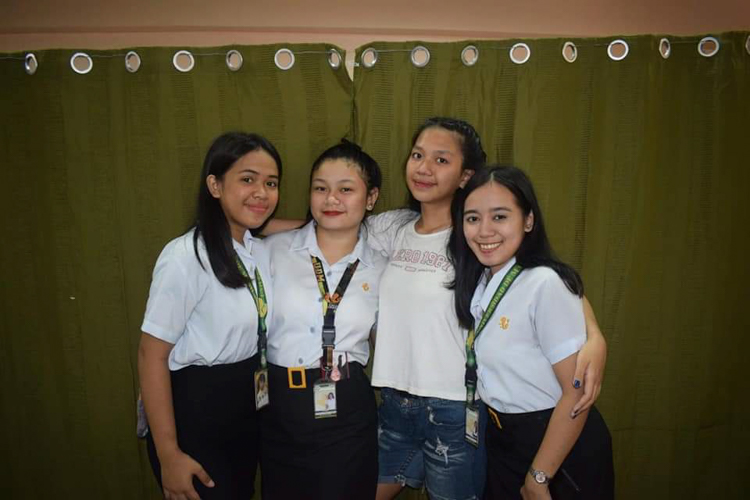 Franchesca Nadine Bituin (far right) with Universidad de Manila classmates.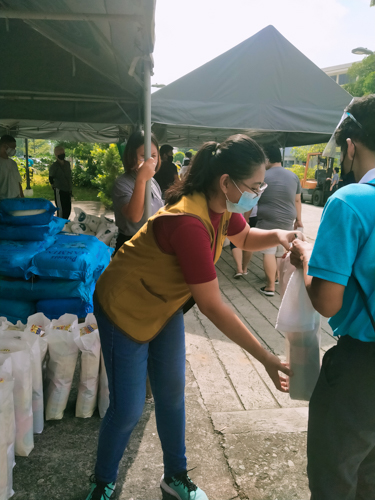 Catherine Jill Cilla hands out a bag of groceries to a Tzu Chi scholar. "I didn't feel tired at all. I'm happy seeing the smiles of the beneficiaries who are very thankful for the help."
Go Back