Fire Breaks Out at Buddhist Tzu Chi Campus
Building fire at Sta Mesa Tzu Chi Campus extinguished with the help of Filipino and Chinese fire brigade volunteers and Tzu Chi volunteers.
By Daniel Lazar
During the late morning of June 18th, a fire broke out at the old Tzu Chi building, adjacent to the Eye Center. Thick, black smoke billowed from the building as fire trucks arrived on the scene just after 10am. Thankfully no one was inside the building when the fire started, and fire crews were able to suppress the fire before it spread outside.
Filipino and Chinese fire brigades from nearby barangays, lined up all the way down Sta. Mesa road to help put out the fire, and many trucks were still arriving at 11am. Close to fifty fire trucks were on the scene all around the Tzu Chi Sta. Mesa Campus to fight the fire, with fire volunteers showing the same drive to help as the Tzu Chi Foundation during times of disaster.
While the cause of the fire is as of yet undetermined, the building contained old clothing donated by the public. At the time the fire started, Tzu Chi staff were unloading bath towels donated by a local hotel, and quickly rushed to help firefighters battle the fire. When the fire was under control, Tzu Chi volunteers brought water and refreshments for the firefighters, expressing their heartfelt gratitude.
Similarly, The Tzu Chi Foundation is extremely grateful to the brave men and women of the Filipino and Chinese fire brigades who helped put out the fire. This incredible display of support by local fire department volunteers was a "thank you" to the Tzu Chi Foundation for the help they provided in the past.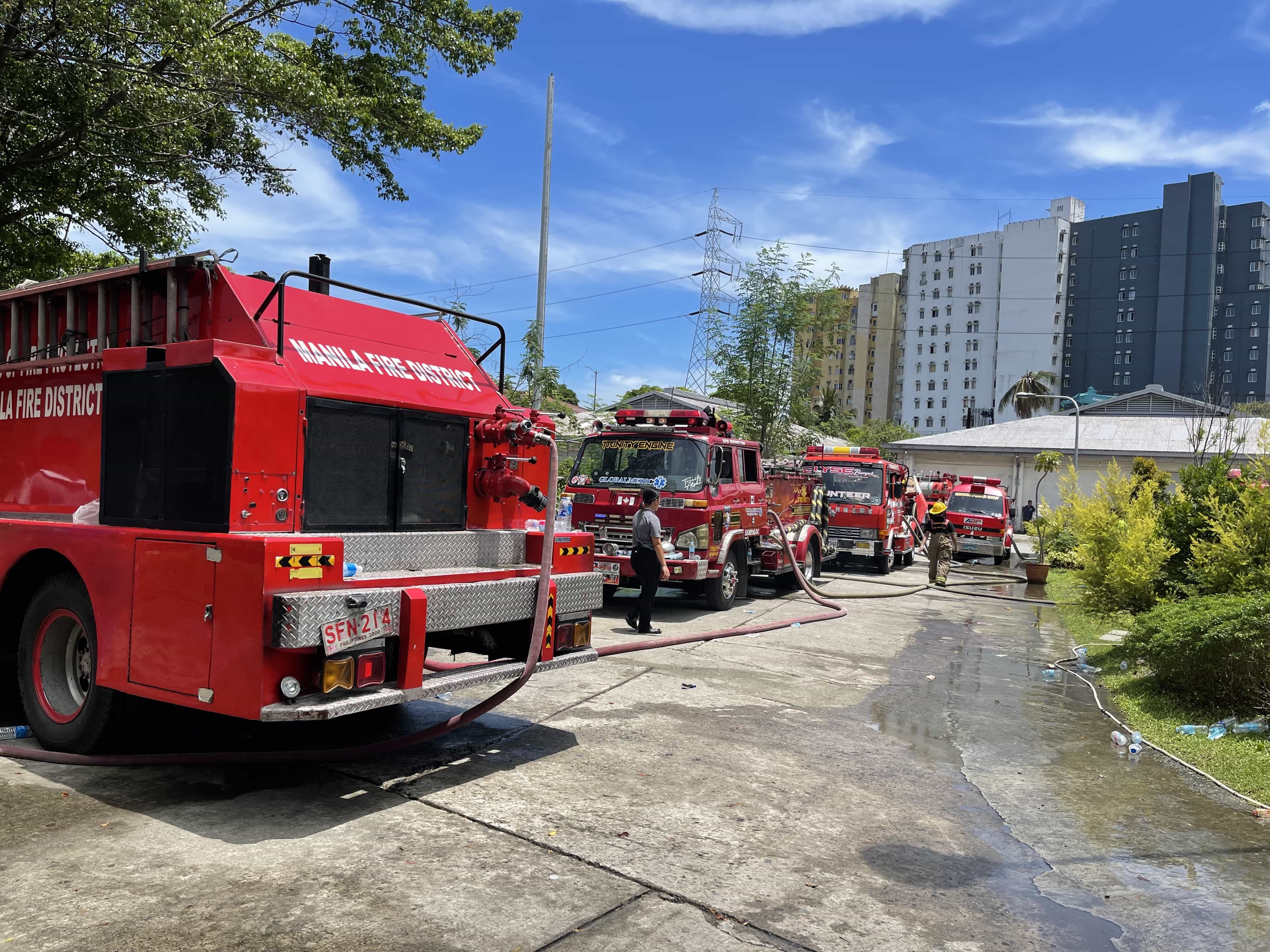 Fire trucks arrive on location at the Buddhist Tzu Chi Campus 【Photo by Judy Lao】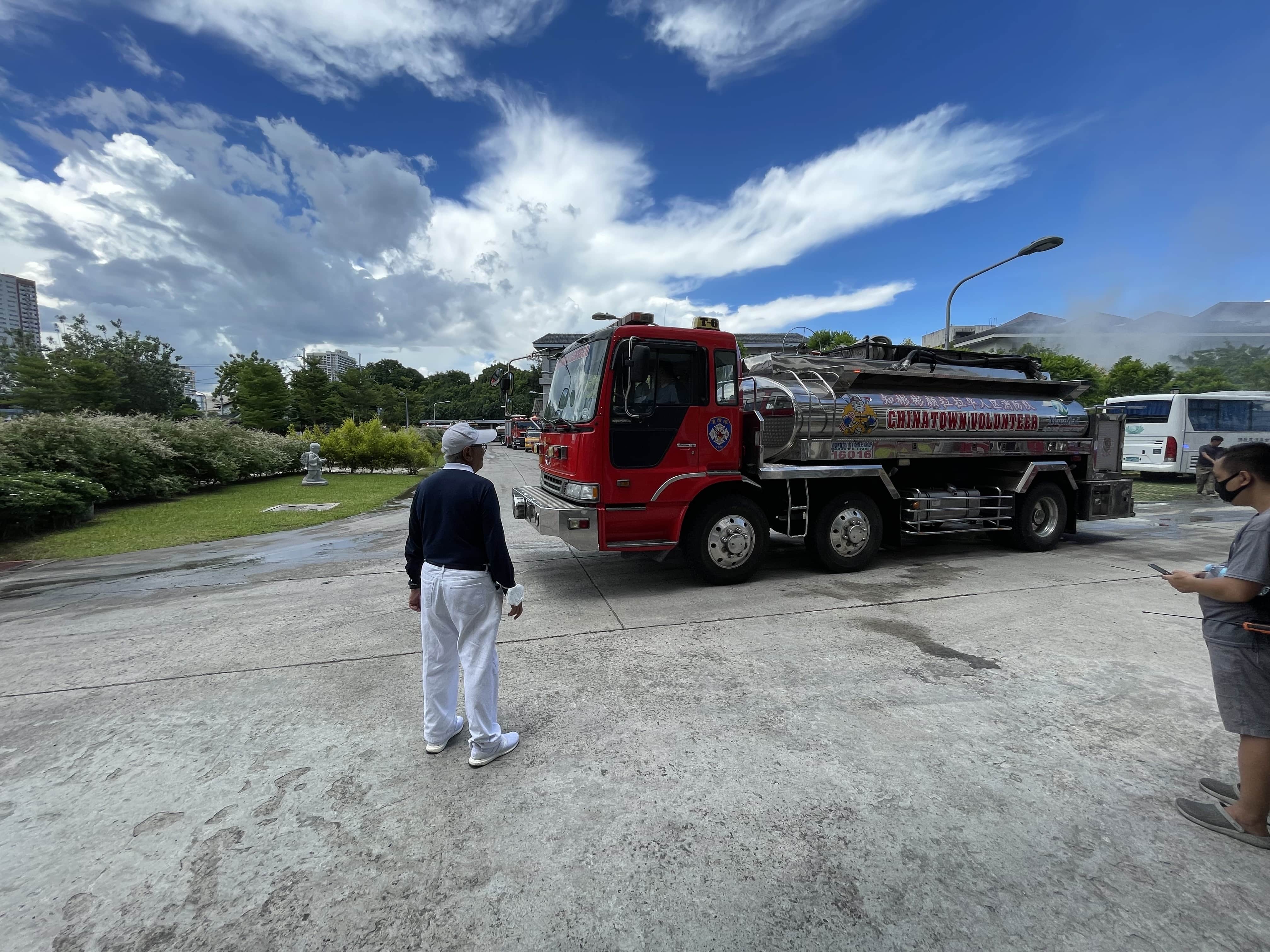 Tzu Chi Foundation Philippines CEO watches as fire trucks arrive. 【Photo by Judy Lao】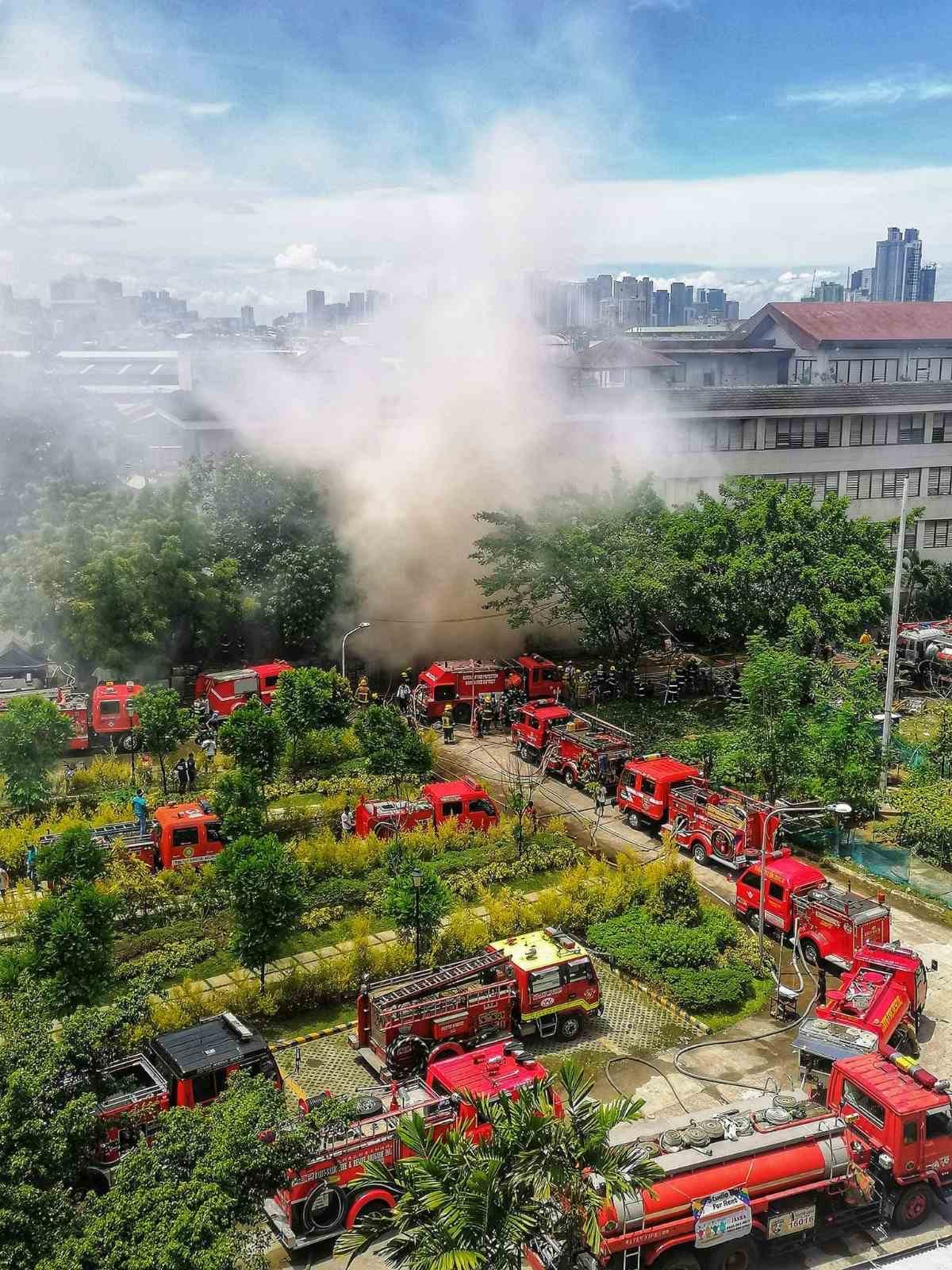 Fire raging at the building as seen from the top floor of Synergy Hall. 【Photo by Daniel Lazar】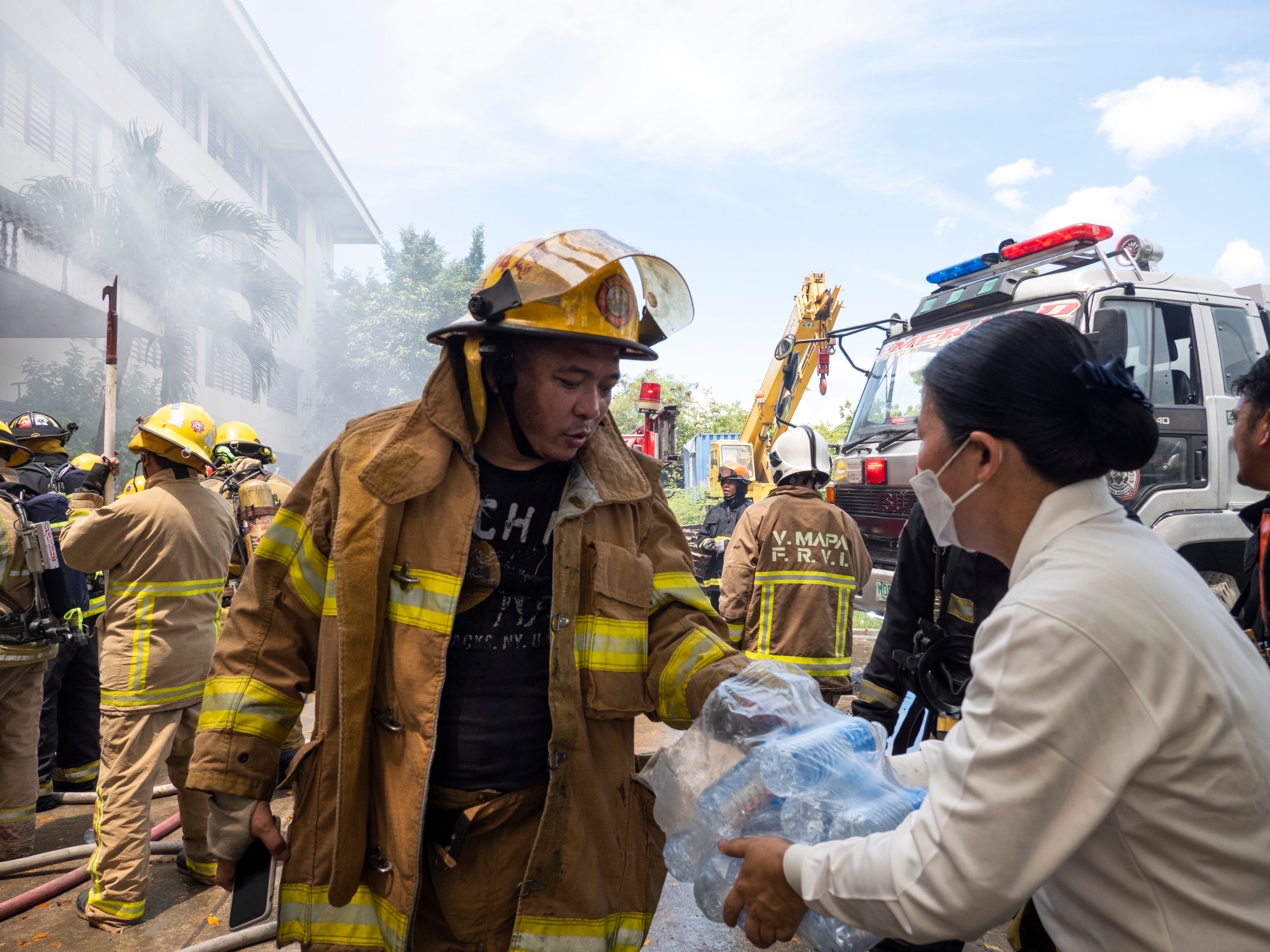 Volunteers distribute water to firefighters. 【Photo by Kendrick Yacuan】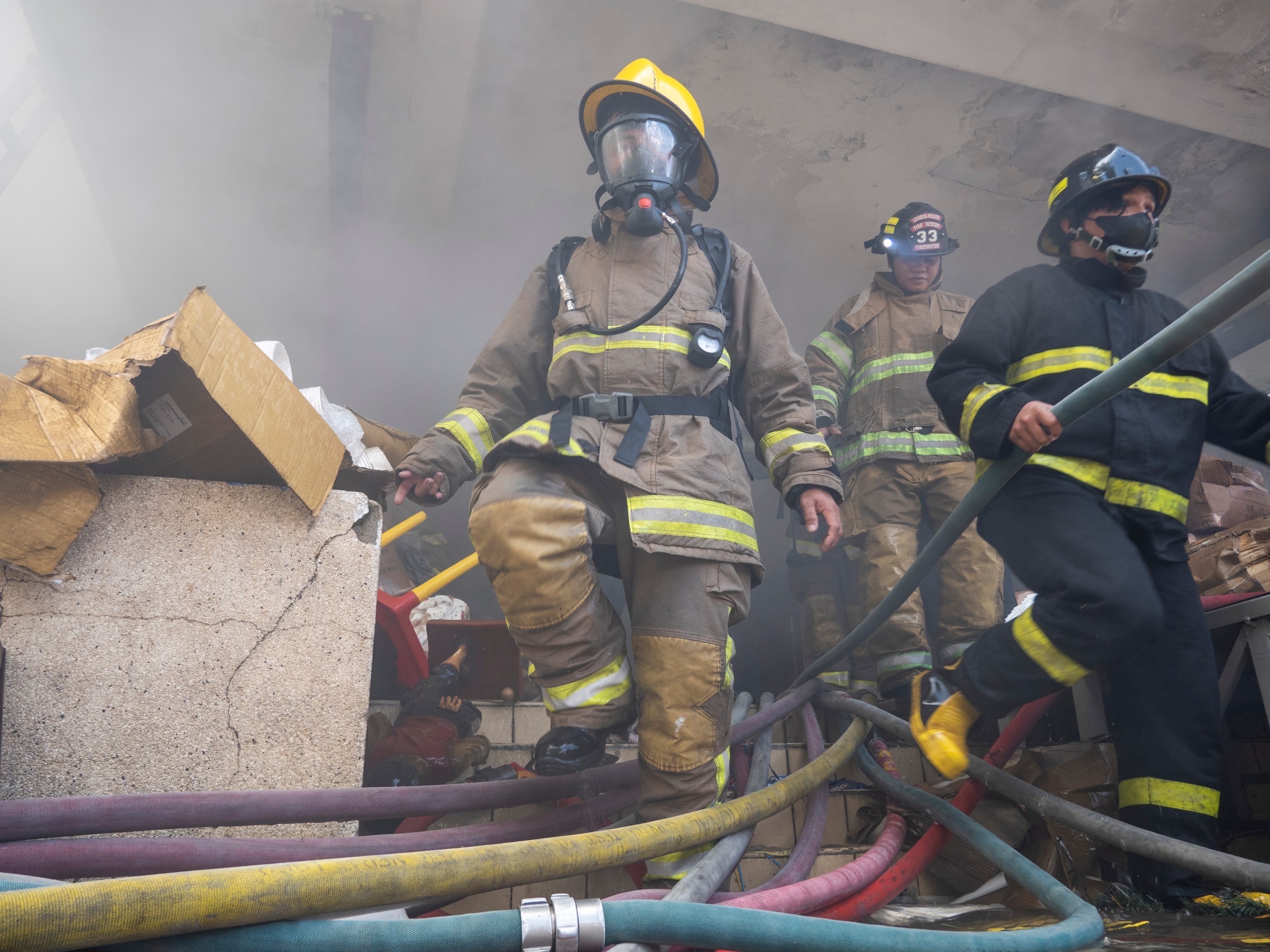 Firefighters coming out of the building after the fire had been extinguished. 【Photo by Kendrick Yacuan】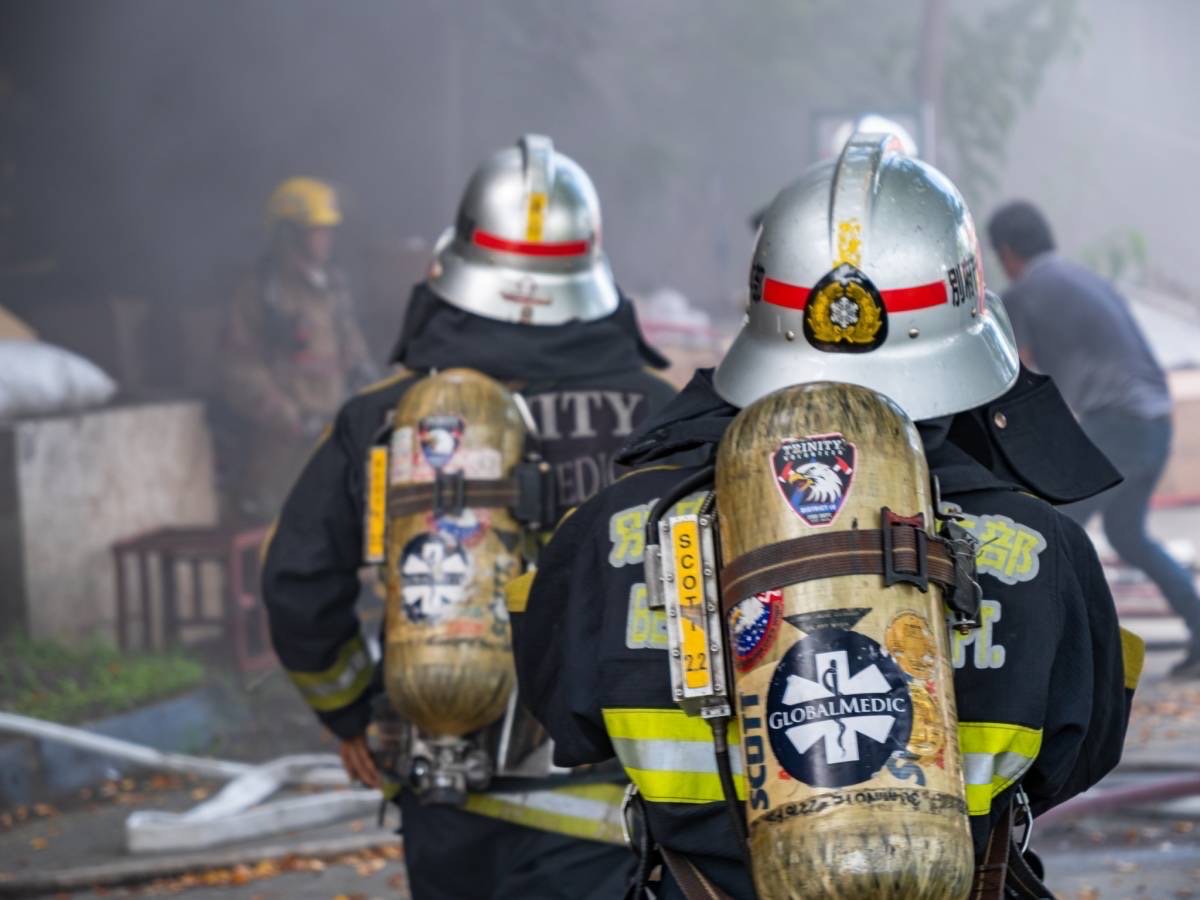 Firefighters rushing towards the burning building. 【Photo by Daniel Lazar】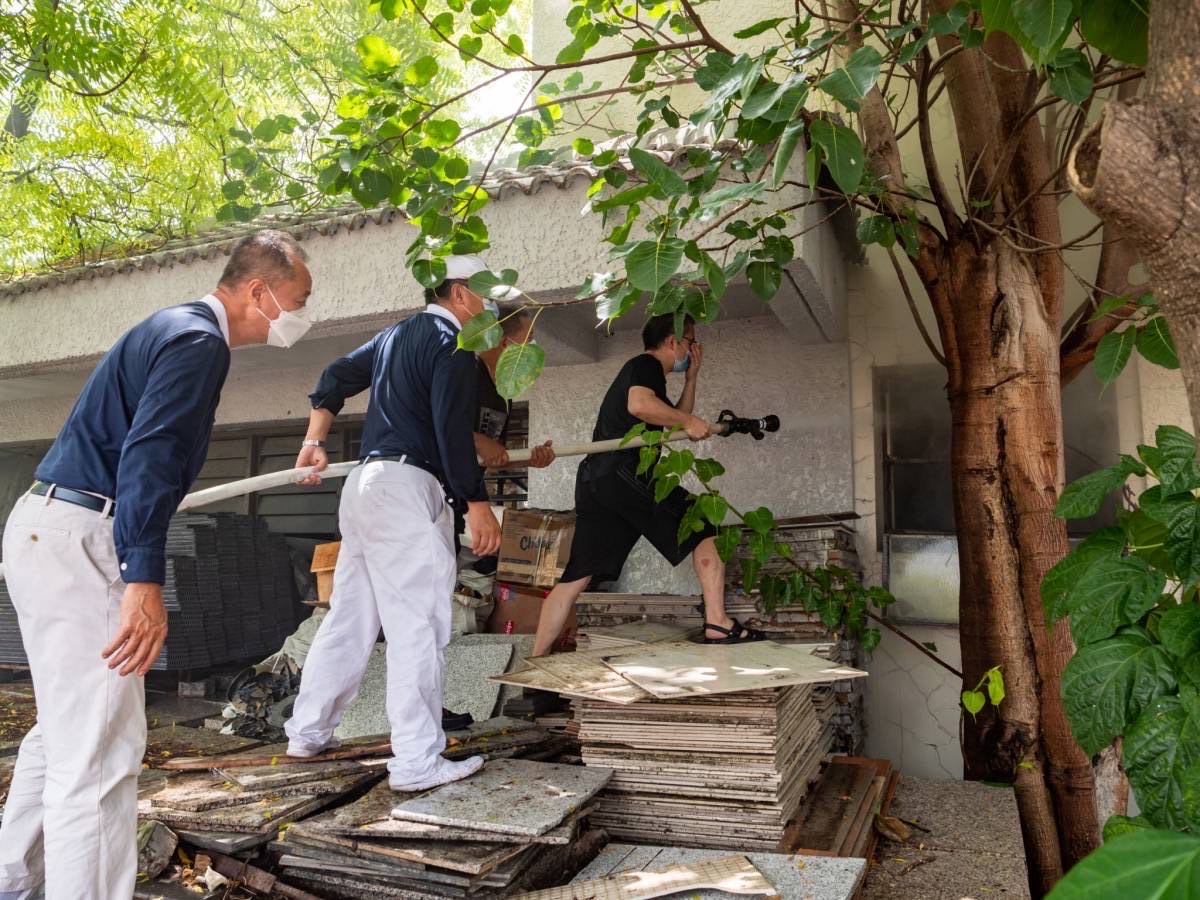 Tzu Chi volunteers helping firefighters extinguish the fire. 【Photo by Daniel Lazar】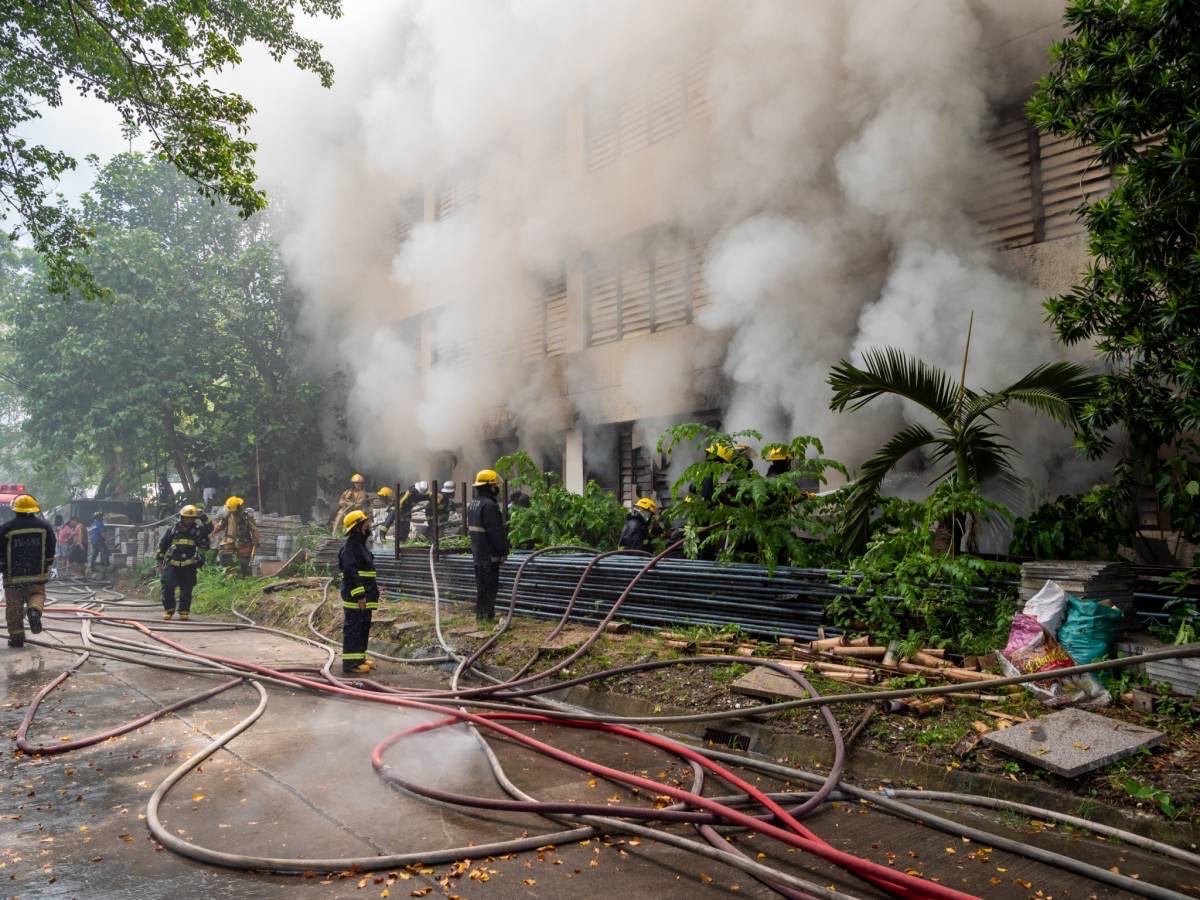 Firefighters manning hoses as thick smoke bellows out of the windows. 【Photo by Daniel Lazar】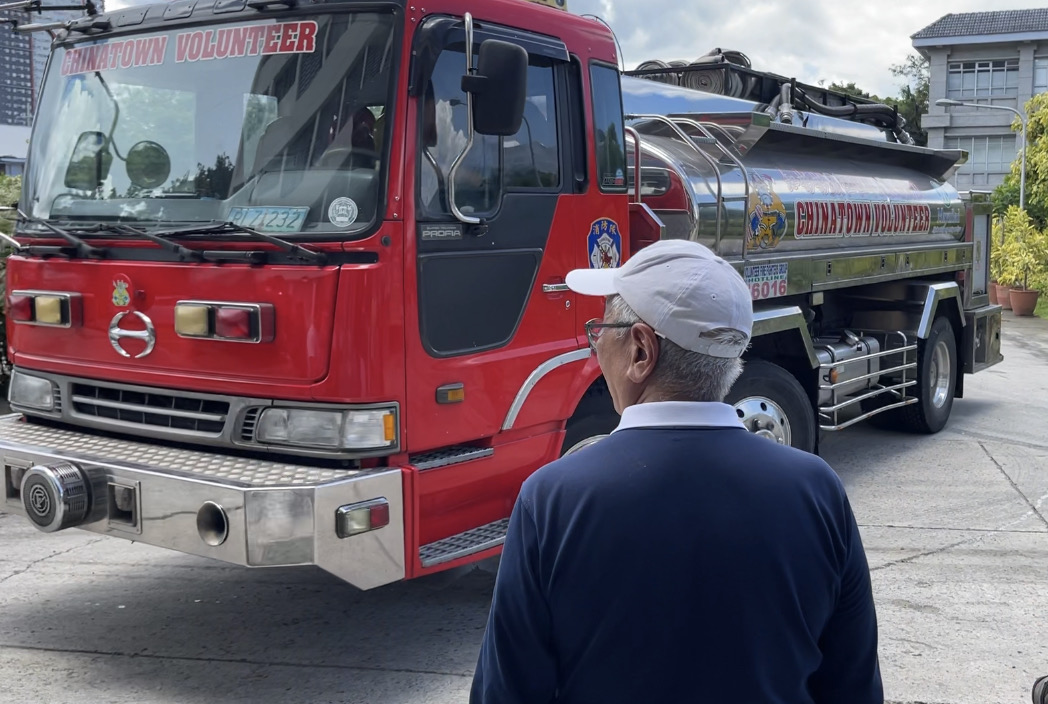 Tzu Chi Foundation Philippines CEO looks on as firefighters arrive on the scene. 【Photo by Judy Lao】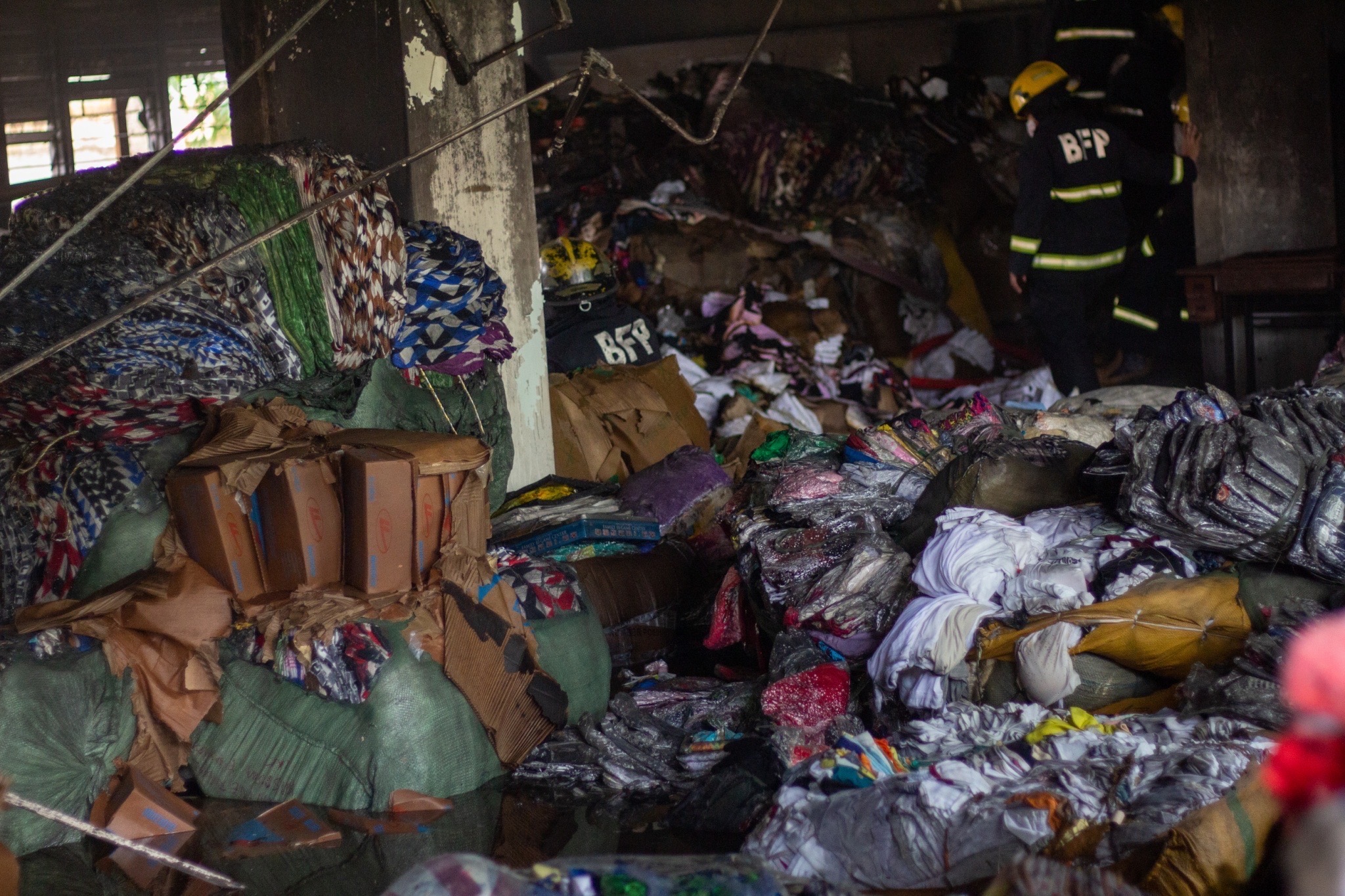 Firefighters inspecting the remains of the building. 【Photo by Harold Alzaga】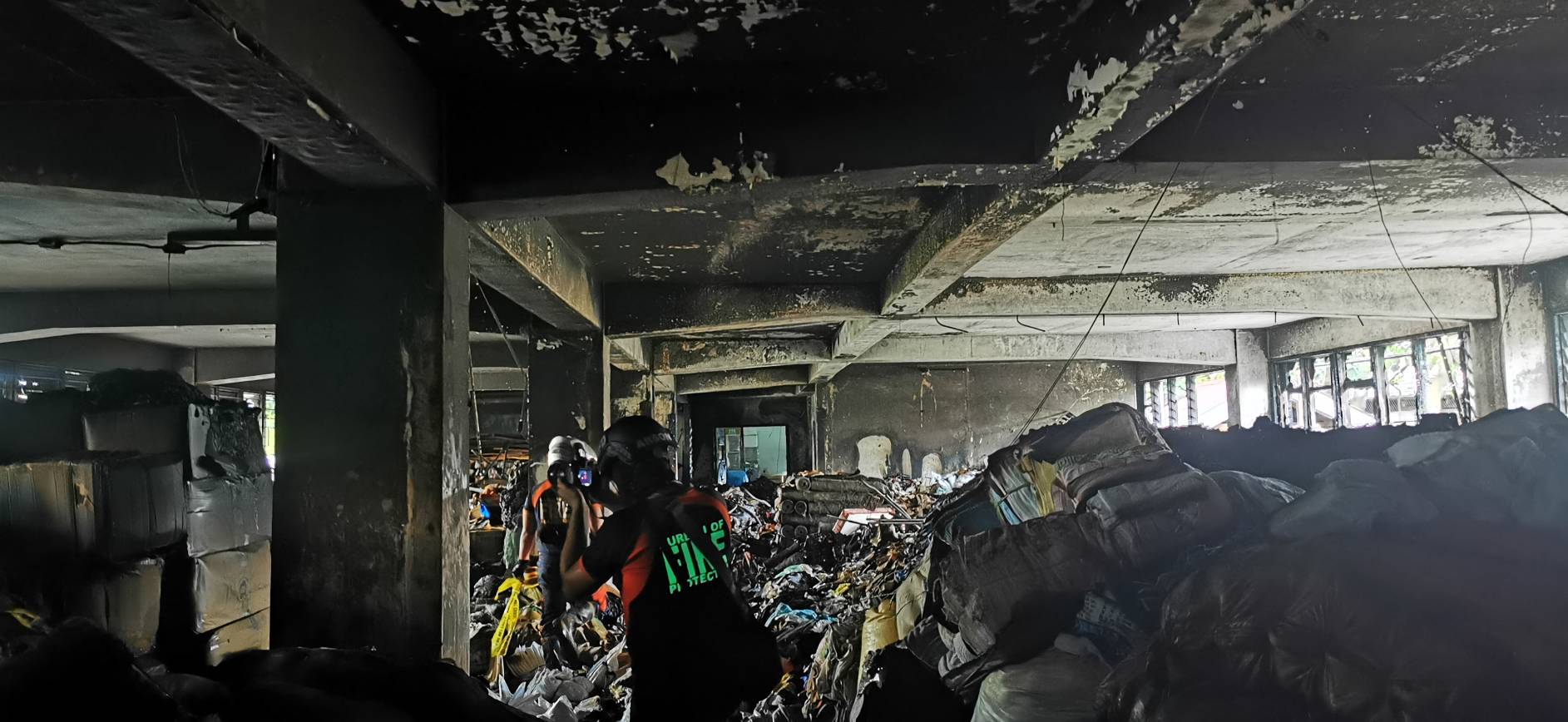 Inside the burned out building after the fire had been extinguished. 【Photo by Johnny Kwok】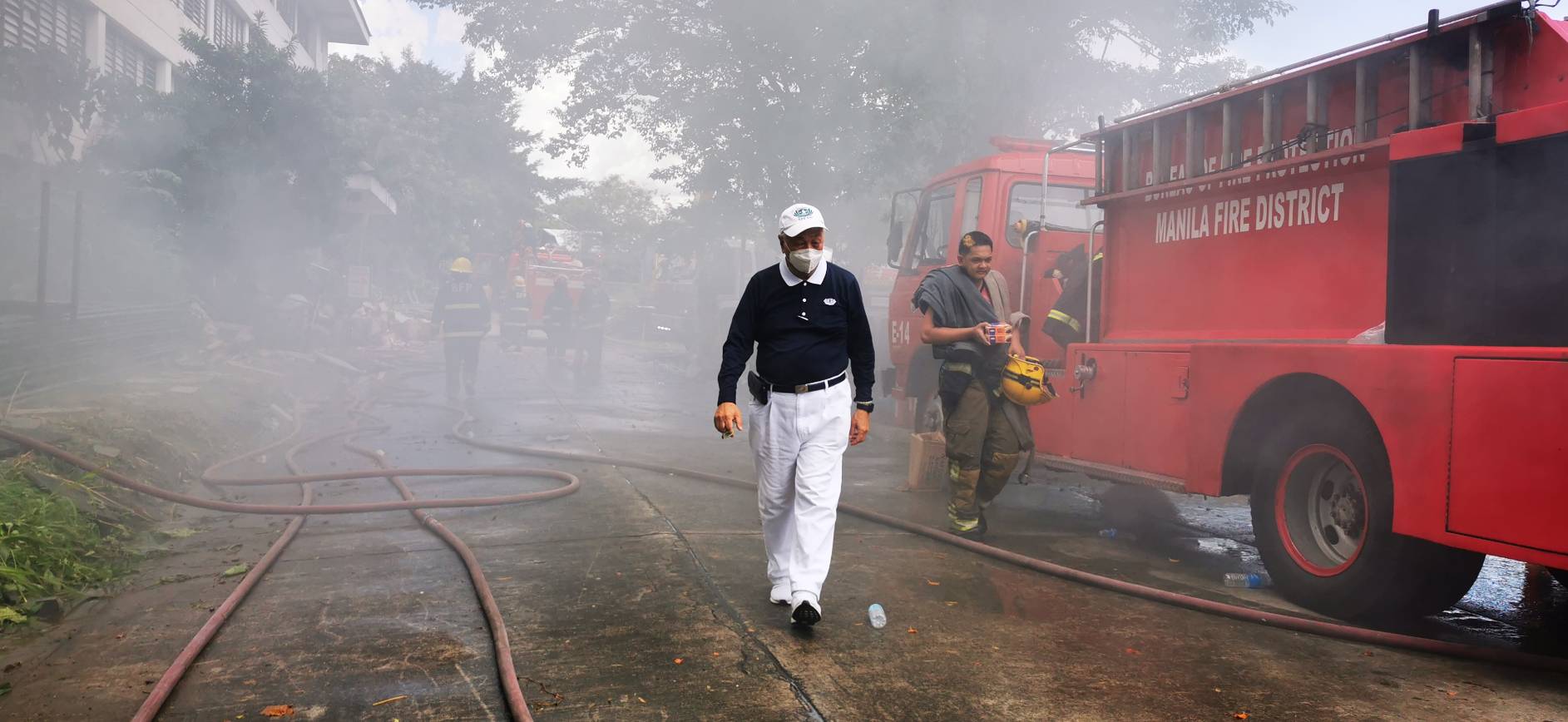 Tzu Chi Philippines CEO walking away from the building after firefighters had put out the fire. 【Photo by Johnny Kwok】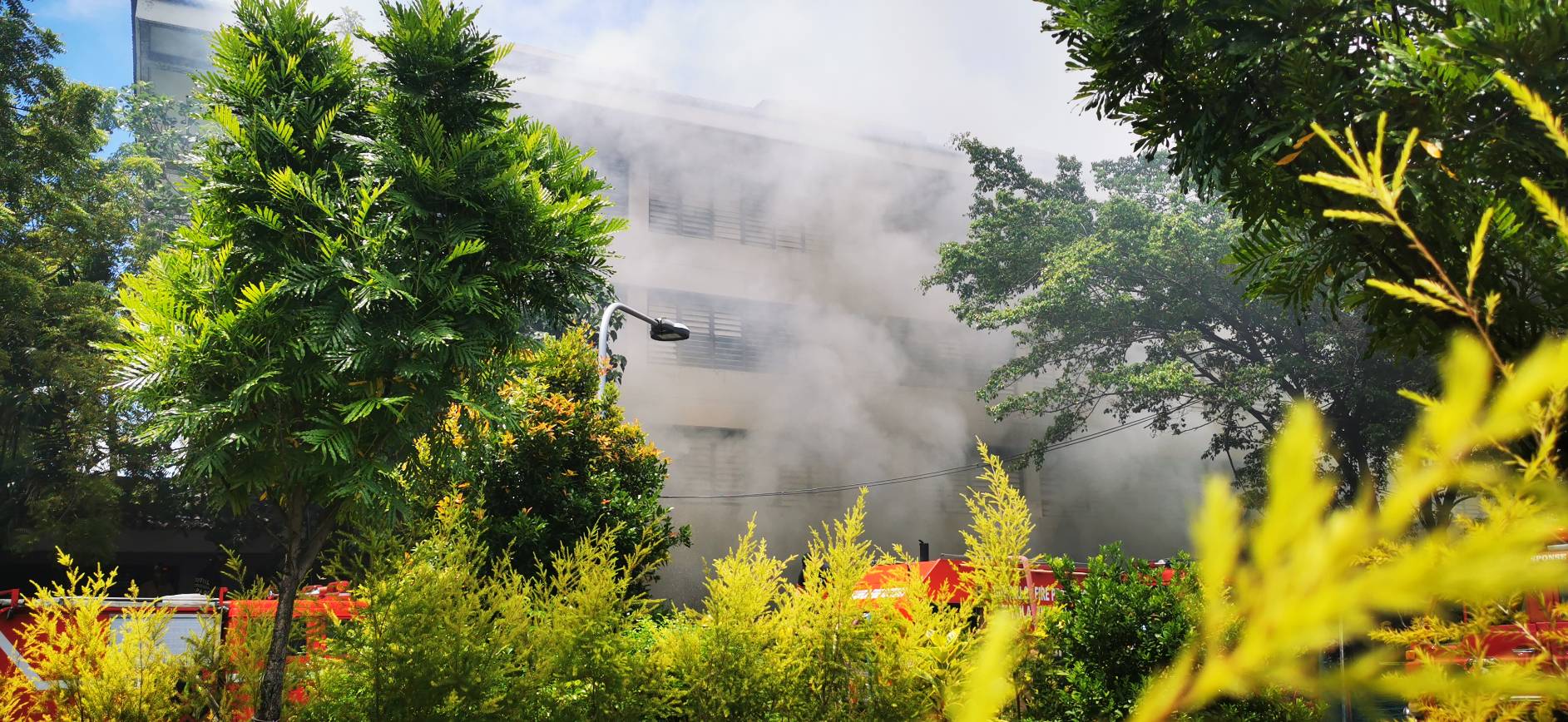 Building in flames with thick smoke coming out of the windows. 【Photo by Johnny Kwok】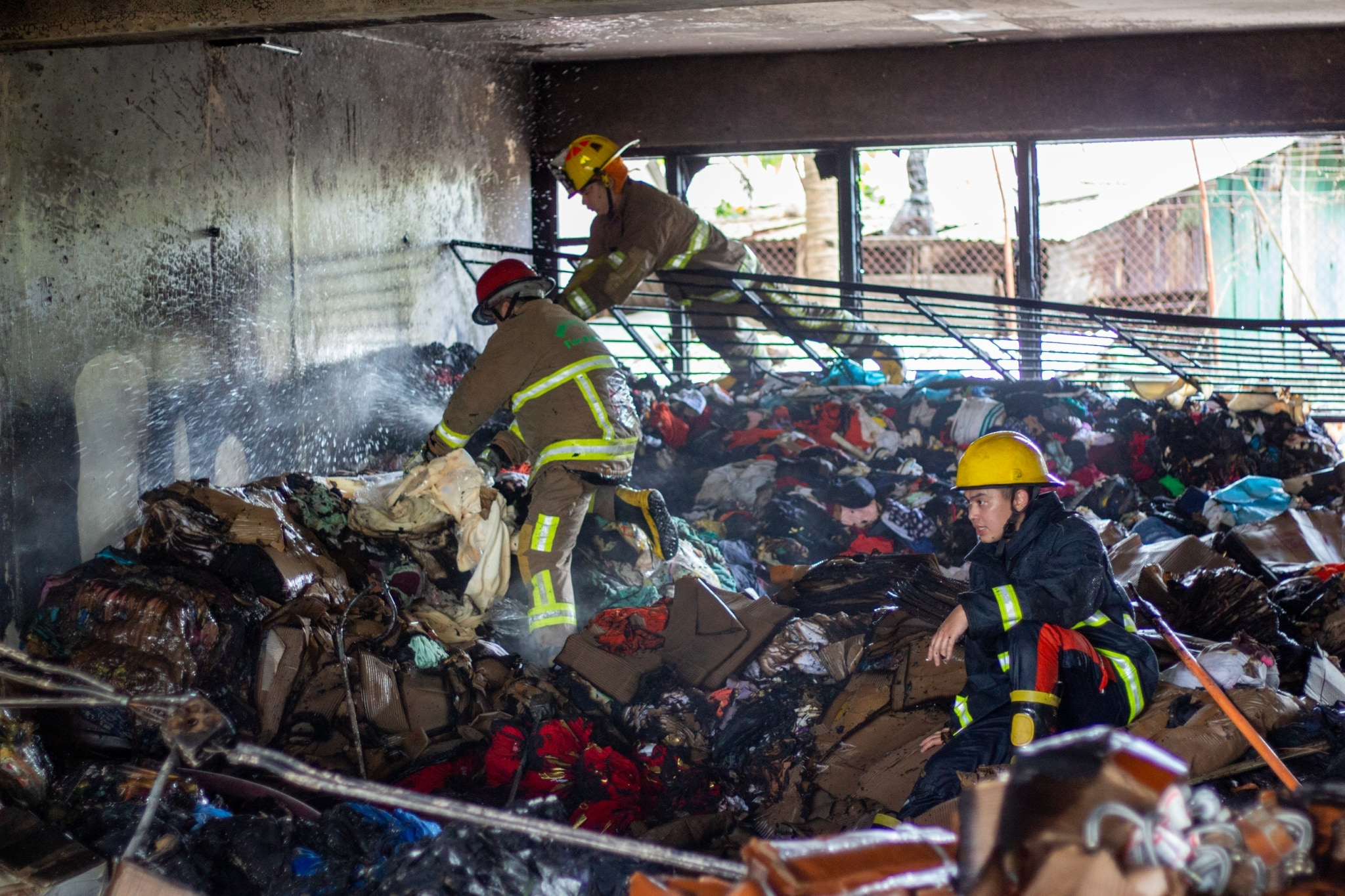 Firefighters inspect one of the burned out rooms. 【Photo by Harold Alzaga】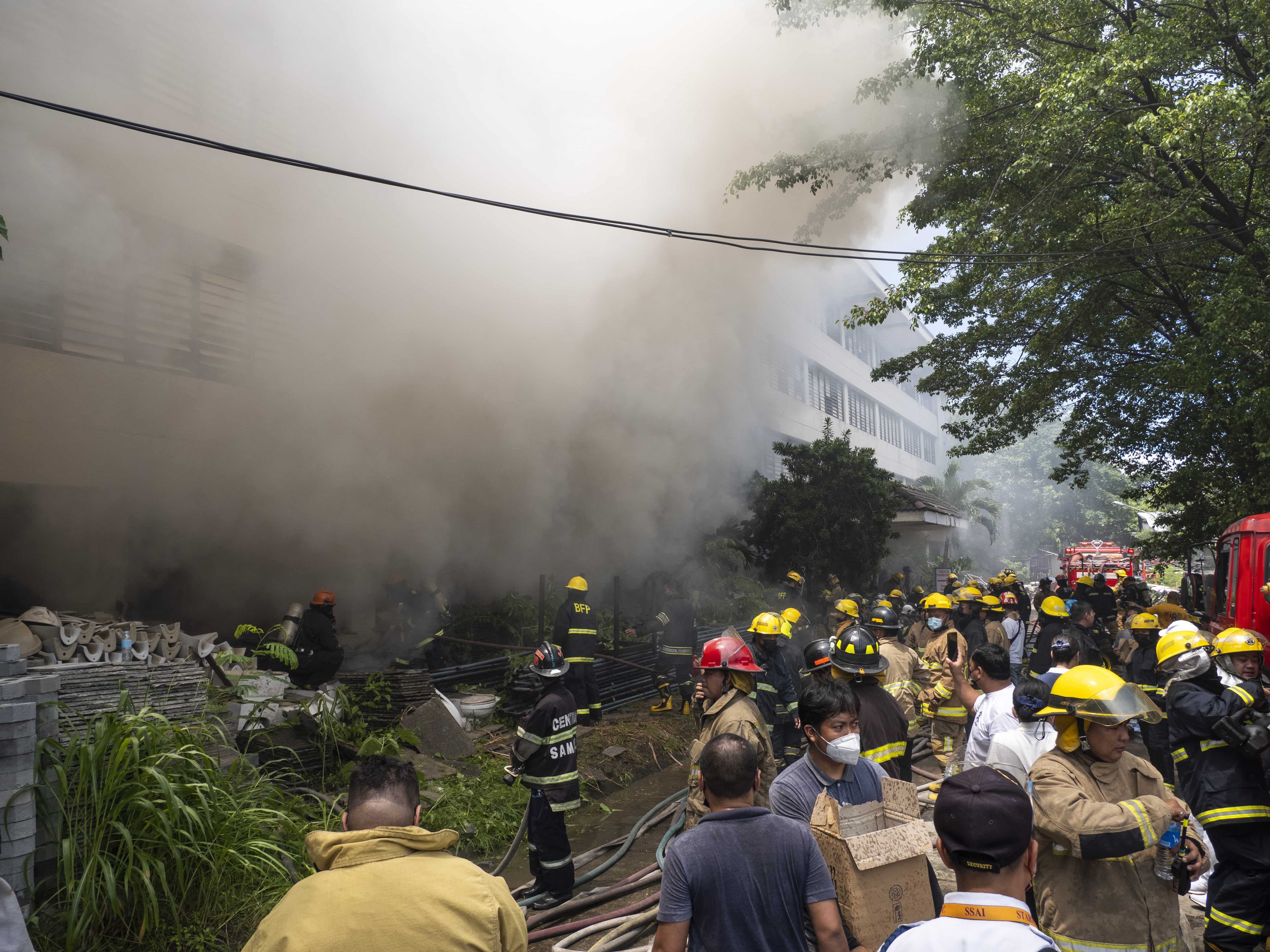 Firefighters and volunteers outside the burning building. 【Photo by Harold Alzaga】
Go Back