Tzu Chi Iloilo celebrates first milestone in tea party
This comes after a successful screening process for the first batch of scholars in Tzu Chi Iloilo
By Ben Baquilod
Tzu Chi volunteers held a tea party on July 21 at the Hotel del Rio in Molo, Iloilo City following the successful screening of the first batch of Tzu Chi scholars in Iloilo province. The milestone marks the first mission of Tzu Chi in the Western Visayan region.
Volunteers from Manila joined guests from Iloilo in the momentous gathering. "We would like to express our sincerest gratitude to Brother Alfonso Tan for this auspicious opportunity to be here with you all tonight," said Woon Ng, Deputy CEO of Tzu Chi Philippines who co-hosted the event.
The establishment of Tzu Chi Iloilo through the college scholarship program would not have been possible without the efforts of Iloilo-based businessman Alfonso Tan who worked closely with CEO Henry Yuñez for this mission.
"For the longest time, we have been planning to start a Tzu Chi program here in Iloilo, and now we are very happy that this has become a reality tonight," Yuñez said in his welcome remarks. Tzu Chi has been working on expanding its scholarship program throughout the different regions in the Philippines.
Earlier in the day, Tzu Chi volunteers have successfully screened the first batch of Tzu Chi scholars in Iloilo after conducting home visitations and panel interviews. There will be subsequent batches of application to complete the target of 40 college scholars for the school year 2022-2023.
Volunteers also had the opportunity to share their experiences and learnings in Tzu Chi and inspired guests to do more good deeds for the poor. "My relationship with my family has improved. I also learned to be more compassionate because of Tzu Chi," said Manila volunteer Willy Sy.
For volunteer apprentice Ronald Lee, being part of Tzu Chi meant seeing and learning what true happiness is. "I used to be very cynical and selfish. But through Tzu Chi, I have learned to be happy. I have also found sincere friendships here because the people who come here have pure intentions in helping others."
"My father has always been a believer of education because that is what my grandfather never had when he started here in the Philippines," said pioneer Iloilo volunteer Allan Ryan Tan, son of Alfonso Tan. "Education for us is very important, and I think Tzu Chi is the best organization for us to extend the help to those who need it."
Allan was first introduced to Tzu Chi in 2015 when he had an educational tour in Taiwan and had the chance to visit the Tzu Chi headquarters in Hualien. "I was so amazed when I saw the museum, and how wide Tzu Chi helps through their various programs. I have also seen their work during the course of the pandemic and all the efforts they're doing to help people," praised Allan.
When his father Alfonso tapped him to help establish Tzu Chi in Iloilo, he did not hesitate to extend a hand.
"All of us here are successful in our own fields, and paying it forward is the best thing that we can do as a legacy to our next generations," Allan addressed the guests. "Tzu Chi is one organization that's worth helping and building here in Iloilo. We could help a lot of people if we learn the values that they share."
This sentiment is shared by Noe Gumayao, another Iloilo-based businessman who just came to know Tzu Chi the day before the gathering. His friend, Mark Tan—one of the Manila volunteers who flew to Iloilo City—called him up for lunch and said, "Come here at Hotel del Rio! We'll do good things!" He came hesitantly, but was eventually surprised by what he saw and learned about the Buddhist humanitarian organization.
"I am impressed because really, it's true that you can best help a family through education," Noe said. Right then and there, he wore the Tzu Chi volunteer vest and joined the Manila volunteers in the home visit to the student applicants.
"I admire this group. I feel like I'm close with them as my brothers," Noe said in the plenary sharing. "Thank you for coming to Iloilo and I hope we can help more deserving poor individuals."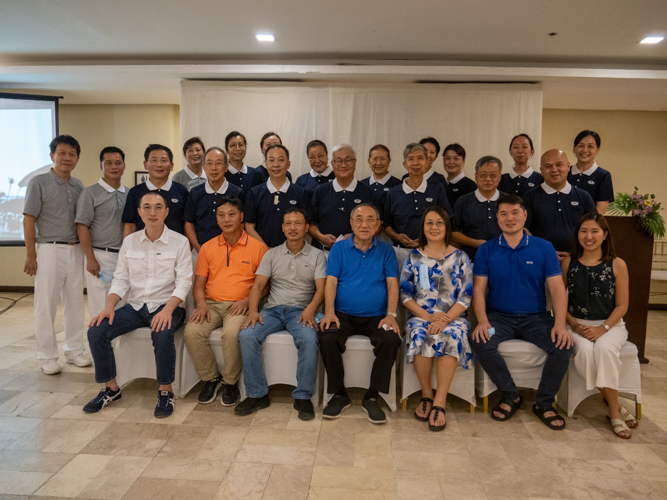 Manila volunteers and pioneer Iloilo volunteers pose for a group photo at the tea party held on July 21, 2022 at the Hotel del Rio, Molo, Iloilo City. 【Photo by Jeaneal Dando】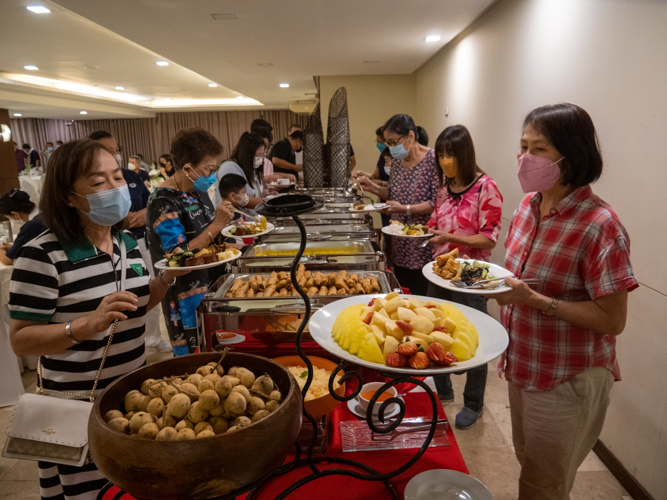 Guests from Iloilo enjoy sumptuous vegetarian dinner prepared by Manila volunteers. 【Photo by Jeaneal Dando】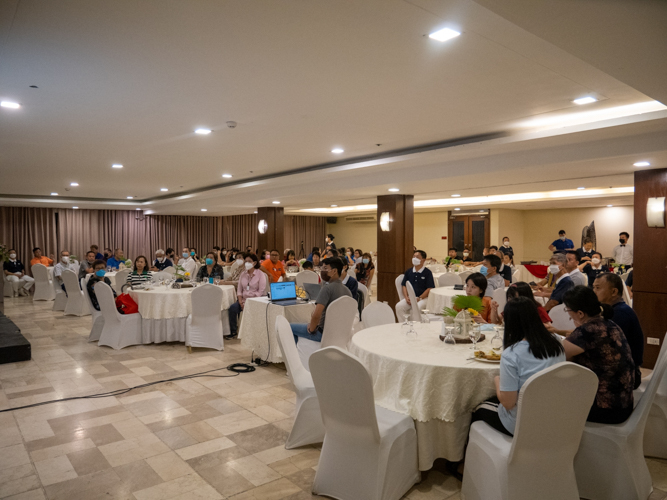 The gathering serves as a celebration for the establishment of the college scholarship program in Tzu Chi Iloilo and an invitation for guests to support Tzu Chi's mission. 【Photo by Jeaneal Dando】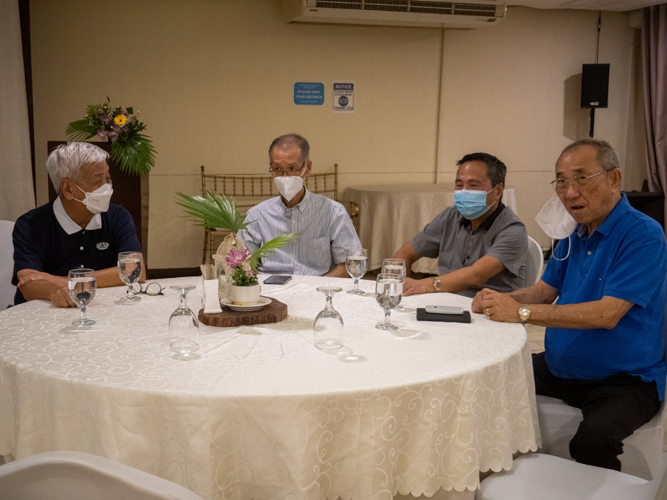 Alfonso Tan (rightmost) work closely with Tzu Chi Philippines CEO Henry Yuñez (leftmost) to help establish Tzu Chi Iloilo through the college scholarship program. 【Photo by Jeaneal Dando】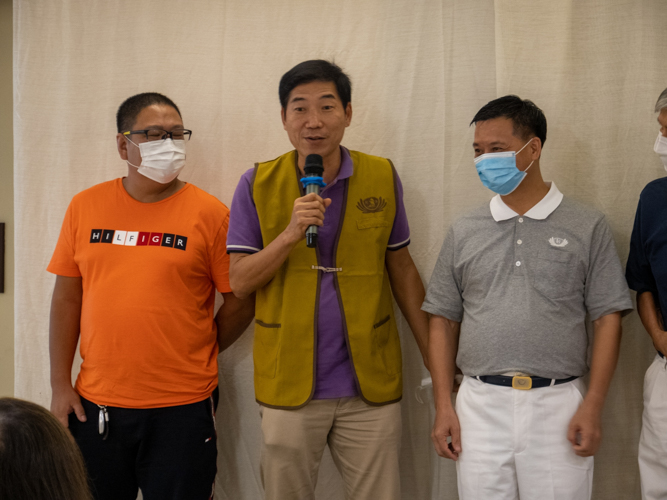 "I admire this group. I feel like I'm close with them as my brothers," says first time Iloilo volunteer Noe Gumayao. "Thank you for coming to Iloilo and I hope we can help more deserving poor individuals." 【Photo by Jeaneal Dando】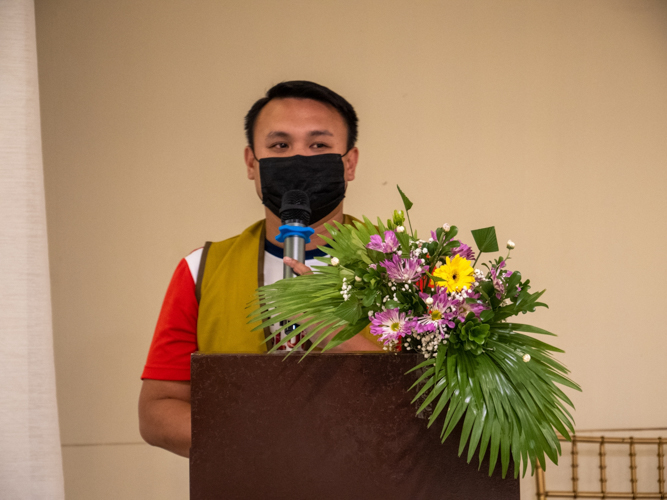 Ben John Valenzuela from Red Cross Youth Iloilo shares his learnings as a volunteer during home visitations. 【Photo by Jeaneal Dando】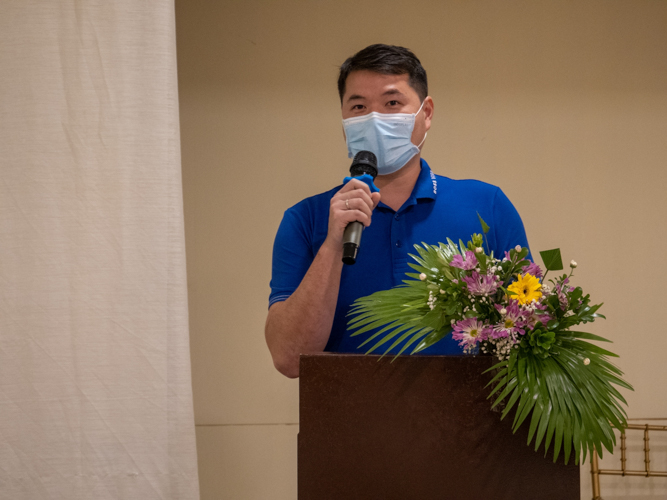 "Tzu Chi is one organization that's worth helping and building here in Iloilo. We could help a lot of people if we learn the values that they share," says Allan Ryan Tan. 【Photo by Jeaneal Dando】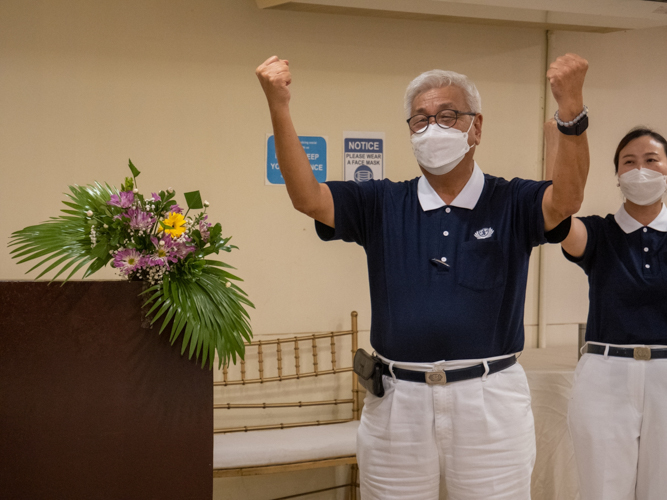 The event closes on a high note with the sign language performance of 'One Family' song. 【Photo by Jeaneal Dando】
Go Back