Tzu Chi gives relief to earthquake-hit Abra
768 families from Brgy. Layugan, Bucay and Brgy. Nagtipulan, Langailang each received 20 kilos of rice and a bag of groceries. Four bereaved families received additional 10,000 pesos cash assistance each.
By Ben Baquilod
Tzu Chi volunteers went on a relief mission to the towns of Bucay and Langailang in Abra province on August 14. The two areas were hardly hit by the July 27 magnitude 7.0 earthquake that shook provinces in northwestern Luzon and adjacent areas.
The earthquake caused 11 deaths, affected 140,617 families, and damaged 1.8 billion worth of infrastructure, according to the National Disaster Risk Reduction and Management Council (NDRRMC).
Following the survey and needs assessment conducted by Tzu Chi volunteers on July 30-31, the foundation sent relief to Brgy. Layugan in Bucay and Brgy. Nagtipulan in Langailang, serving 430 and 338 families, respectively. Each family received 20 kilos of rice and a generous bag of groceries, including spaghetti pasta and sauce, condiments and other food items, and hygiene products.
"We want to thank all the volunteers who helped us with the relief distribution, including the barangay workers and local volunteers here in Abra," said Manila volunteer Sharon Sy. The relief distribution would not have been possible without the assistance of first-time volunteers and Abra residents Luis Choy and Michael Sy. The National Commission on Indigenous Peoples (NCIP) also extended their hands on the mission.
Jener Blanza was among those whose house was damaged by the earthquake in Brgy. Layugan in Bucay, Abra. He just started building his house two years ago and is still in the process of completing it; but now, he needs to start from scratch as their house is no longer livable. "It was really painful to see. We don't even know how to fix it again," Jener said.
Jener's family finds temporarily shelter in a small roofed space in front of his mother-in-law's house. Thankfully, his wife and two young children are safe. "Even if we're far, you still came to our place. Thank you so much Tzu Chi Foundation. This is a big help to us," he said.
The beneficiaries were also given the opportunity to donate and pay it forward through Tzu Chi's coin bank. "Everyone of us—regardless of our status in life—has the capacity to do good," says Manila volunteer Benson Lao. "In this world full of greed and chaos, kindness is the antidote."
Tzu Chi also gave assistance to the bereaved families of the four people found buried in a landslide area in Sitio Bangel, Brgy. Poblacion, Luba, Abra. The authorities identified the casualties as Mar B. Barreyro, 38, foreman, and three construction workers, namely Louie B. Dining, 24; Jack B. Gamengan, 17; and Angelo A. Badi, 15.
"I don't know how to recover from this tragedy on my own," weeps Ruby Jean Barreyro, wife of the deceased foreman. In the midst of her grief, Ruby Jean finds strength in her love for her four little children. "But I see them each day, and I see that they need me as their parent. They need someone to raise and guide them," she says, wiping her tears.
Ruby Jean describes Mar as a very caring husband. "He's very loving to us, his family. He never wanted me to suffer in any way. He just wanted me to take good care of our kids. He was doing all the work to provide for the family," she says.
Since the passing of her husband, Ruby Jean has relied on the help of her relatives and other people who have graciously offered them aid. Ruby Jean, together with the three bereaved families each received 10 thousand pesos cash assistance from Tzu Chi plus 20 kilos of rice and groceries.
"It gave me a feeling of ease. I felt a sense of relief. The assistance that came from the foundation is really of big help to us, for our daily needs," says Ruby Jean.
Tzu Chi's small assistance was also a welcome relief for Nora Badi, mother of the 15-year-old casualty Angelo. "It is so painful to lose my child. He was so young," weeps Nora. She said Angelo wanted to work to save money to buy cellphone for school.
For the bereaved mother, Angelo was a very thoughtful son. While studying, he worked part time to help provide for the needs of the family. "He collects plastic bottles and metal scraps, sells them to a junk shop, and brings home money to buy food for us," she says.
While still mourning for her child's loss, Nora feels grateful for the Tzu Chi volunteers who traveled eight hours to be with them in this difficult time. "Thank you so much for coming here and for the help you extended."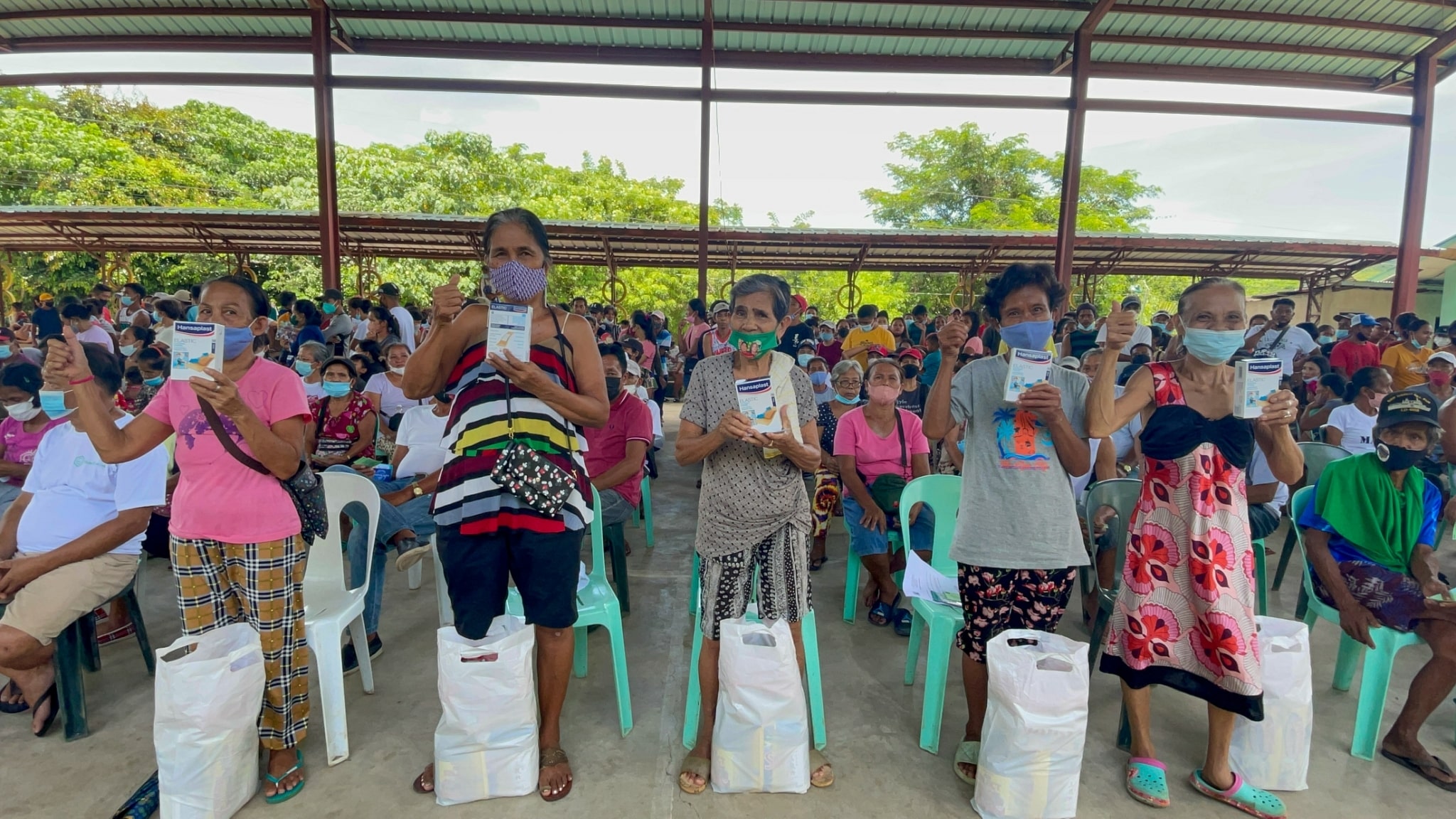 Tzu Chi Foundation sends relief to earthquake-hit Brgy. Layugan in Bucay and Brgy. Nagtipulan in Langailang, serving 430 and 338 families, respectively. Each family received 20 kilos of rice and a generous bag of groceries, including spaghetti pasta and sauce, condiments and other food items, and hygiene products. 【Photo by Matt Serrano】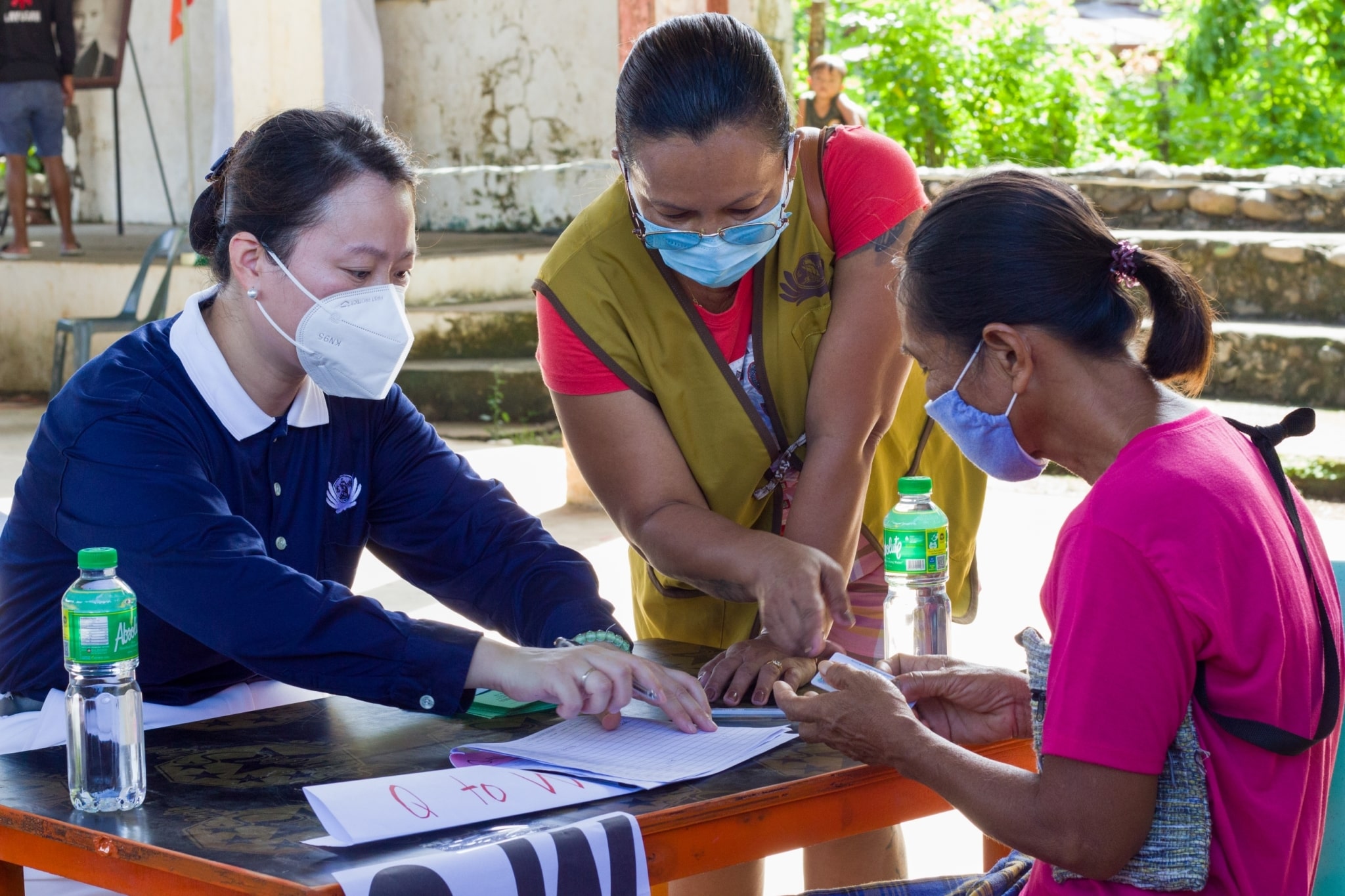 Volunteer Sharon Sy assists in the registration of beneficiaries. 【Photo by Matt Serrano】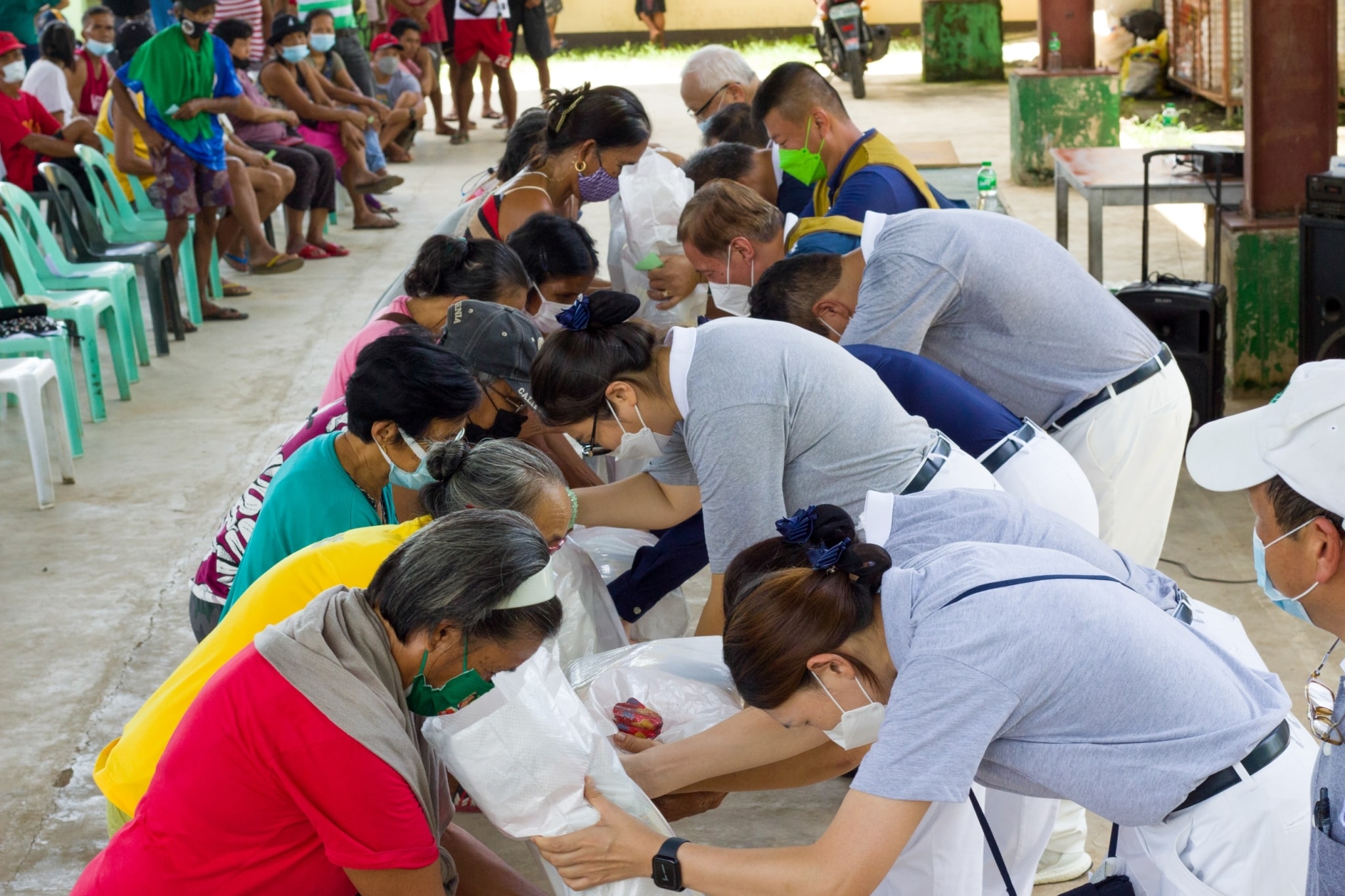 Tzu Chi volunteers bow as they give relief items to beneficiaries. 【Photo by Matt Serrano】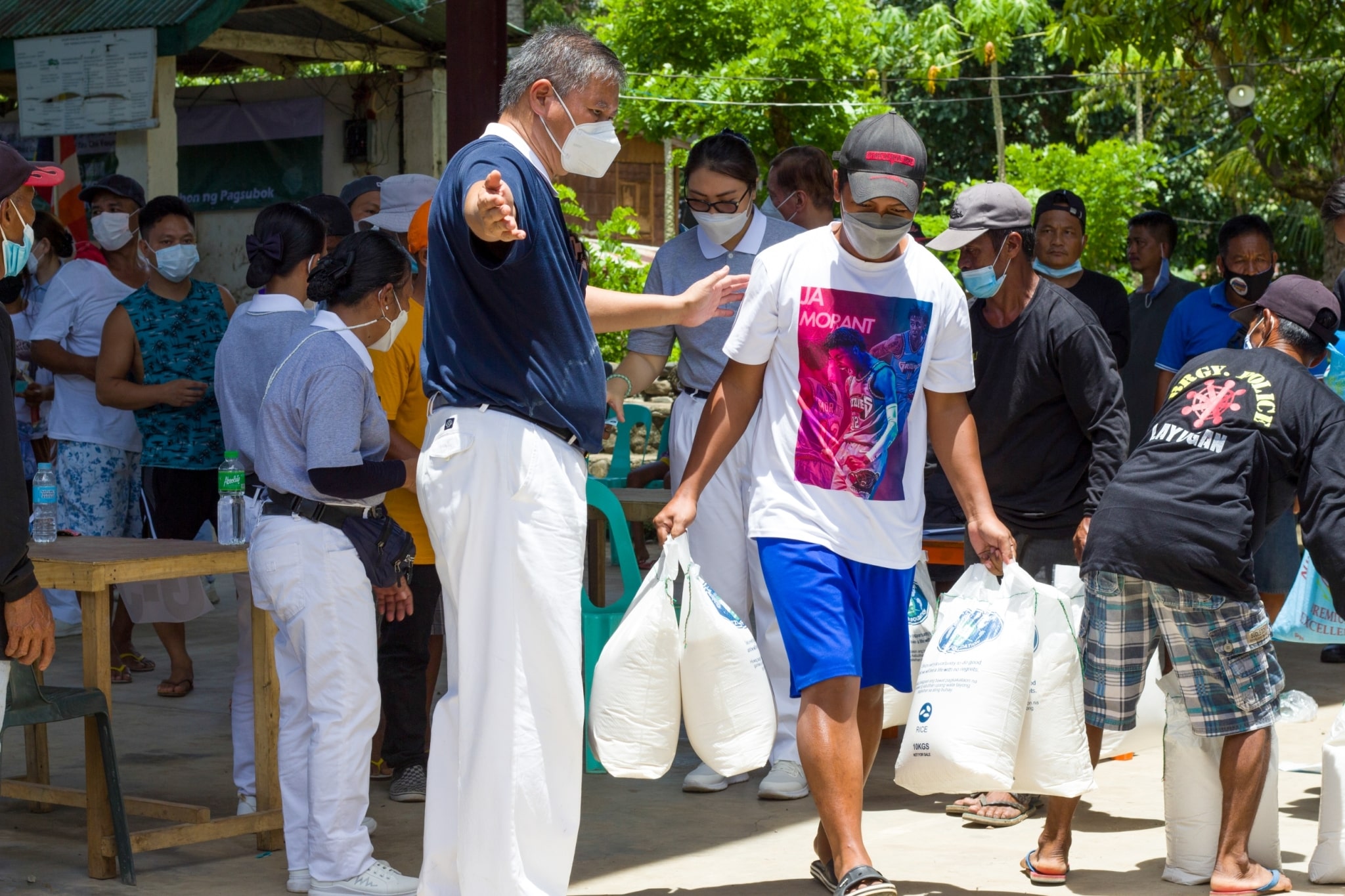 Volunteer Loreto Balete helps distribute rice to beneficiaries.【Photo by Matt Serrano】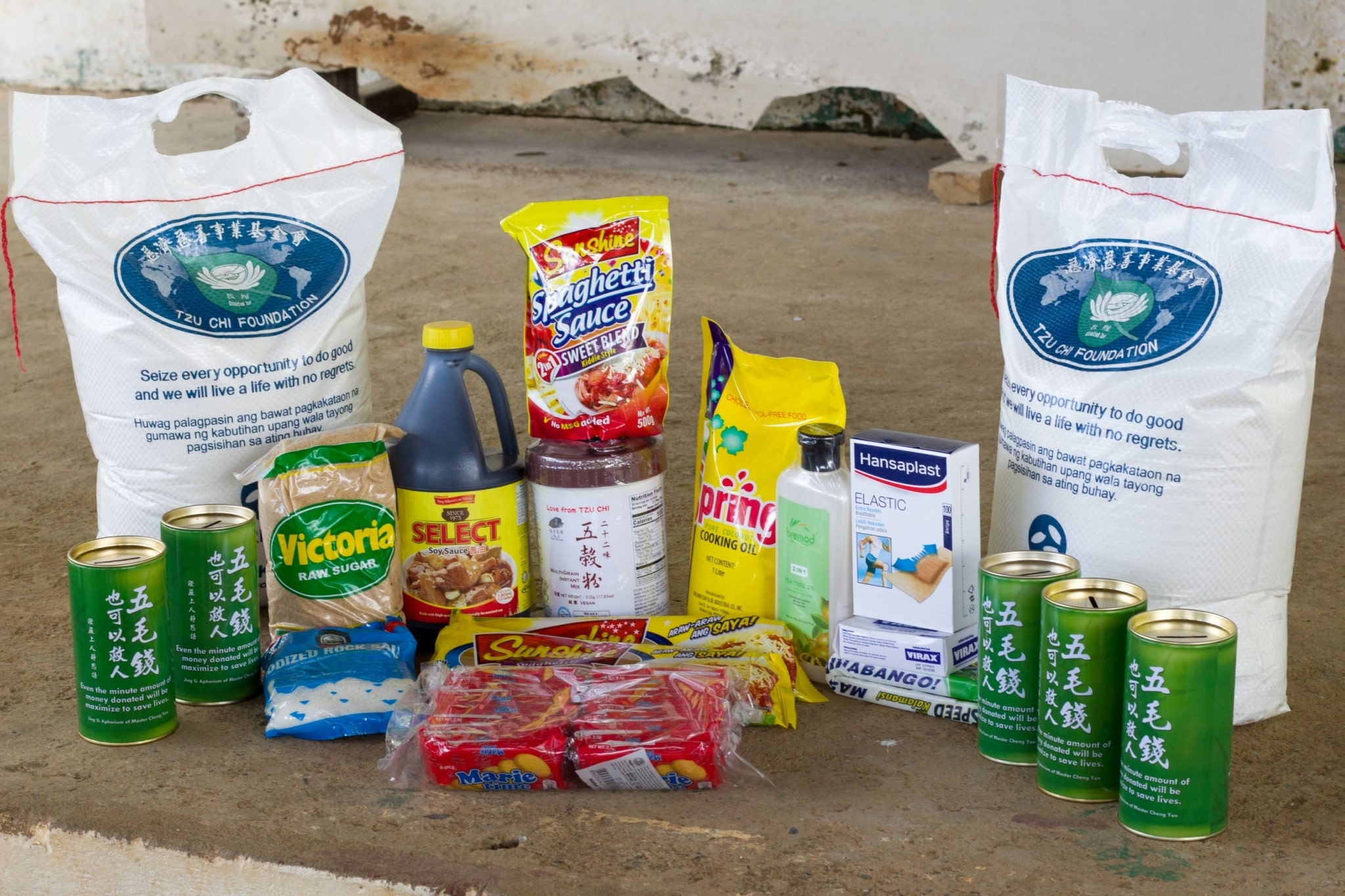 Each family received 20 kilos of rice and a generous bag of groceries, including spaghetti pasta and sauce, condiments and other food items, and hygiene products.【Photo by Matt Serrano】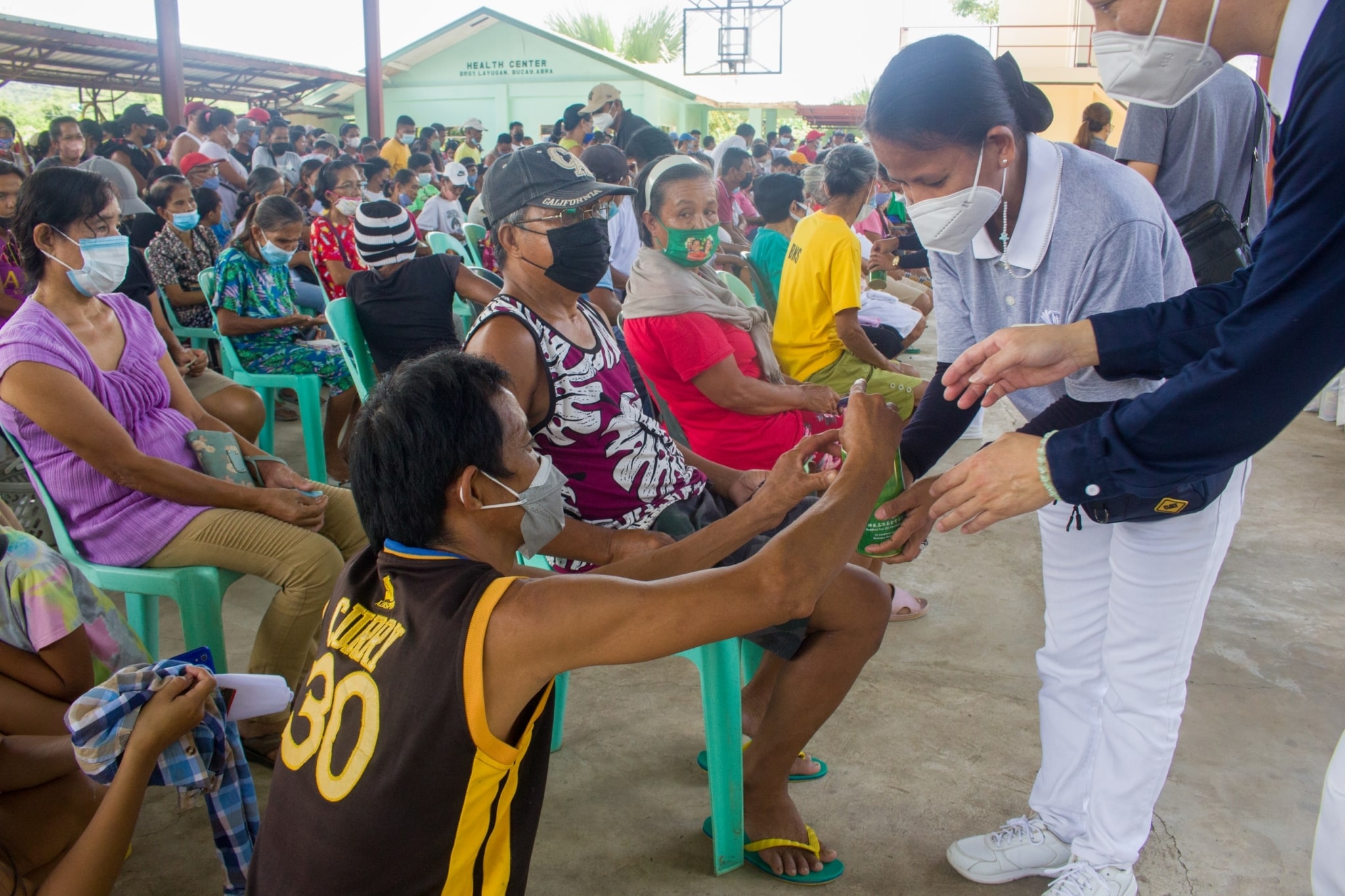 Beneficiaries were also given the opportunity to donate and pay it forward through Tzu Chi's coin bank.【Photo by Matt Serrano】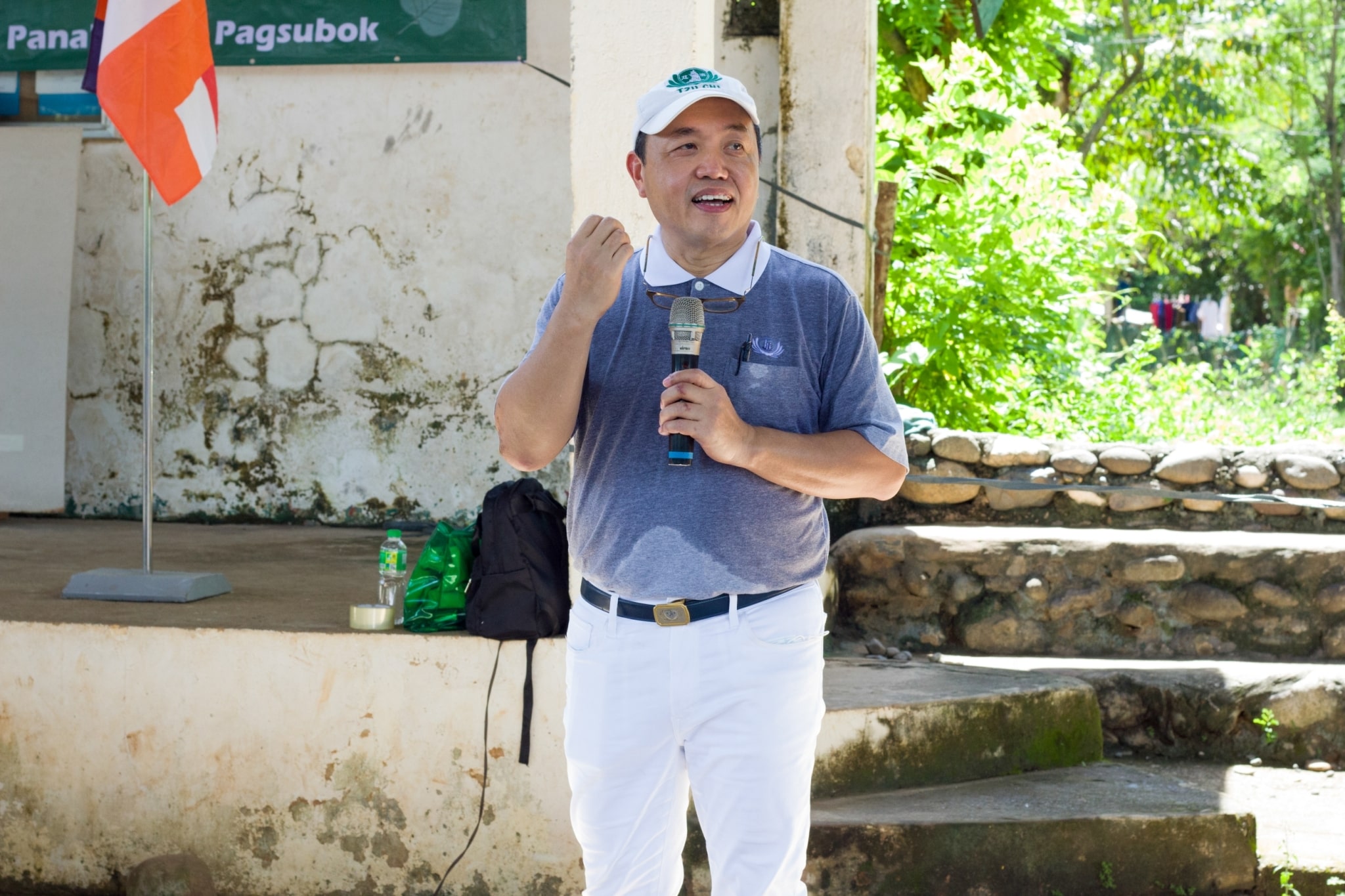 "Everyone of us—regardless of our status in life—has the capacity to do good," says Manila volunteer Benson Lao. "In this world full of greed and chaos, kindness is the antidote."【Photo by Matt Serrano】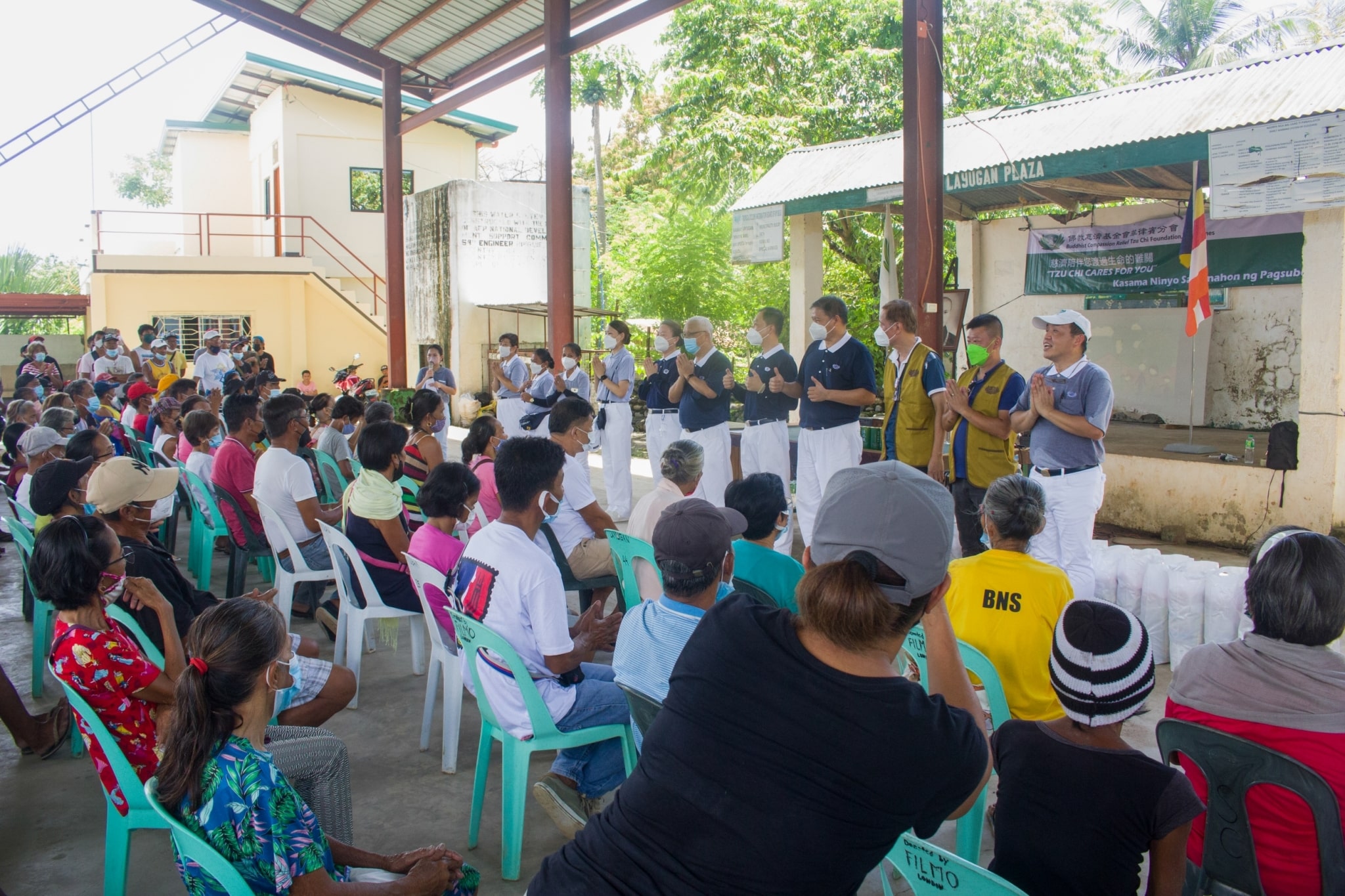 Tzu Chi volunteers give thanks to the beneficiaries.【Photo by Matt Serrano】
"It was really painful to see. We don't even know how to fix it again," says Jener Blanza of his damaged house. "Even if we're far, you still came to our place. Thank you so much Tzu Chi Foundation. This is a big help to us."【Photo by Matt Serrano】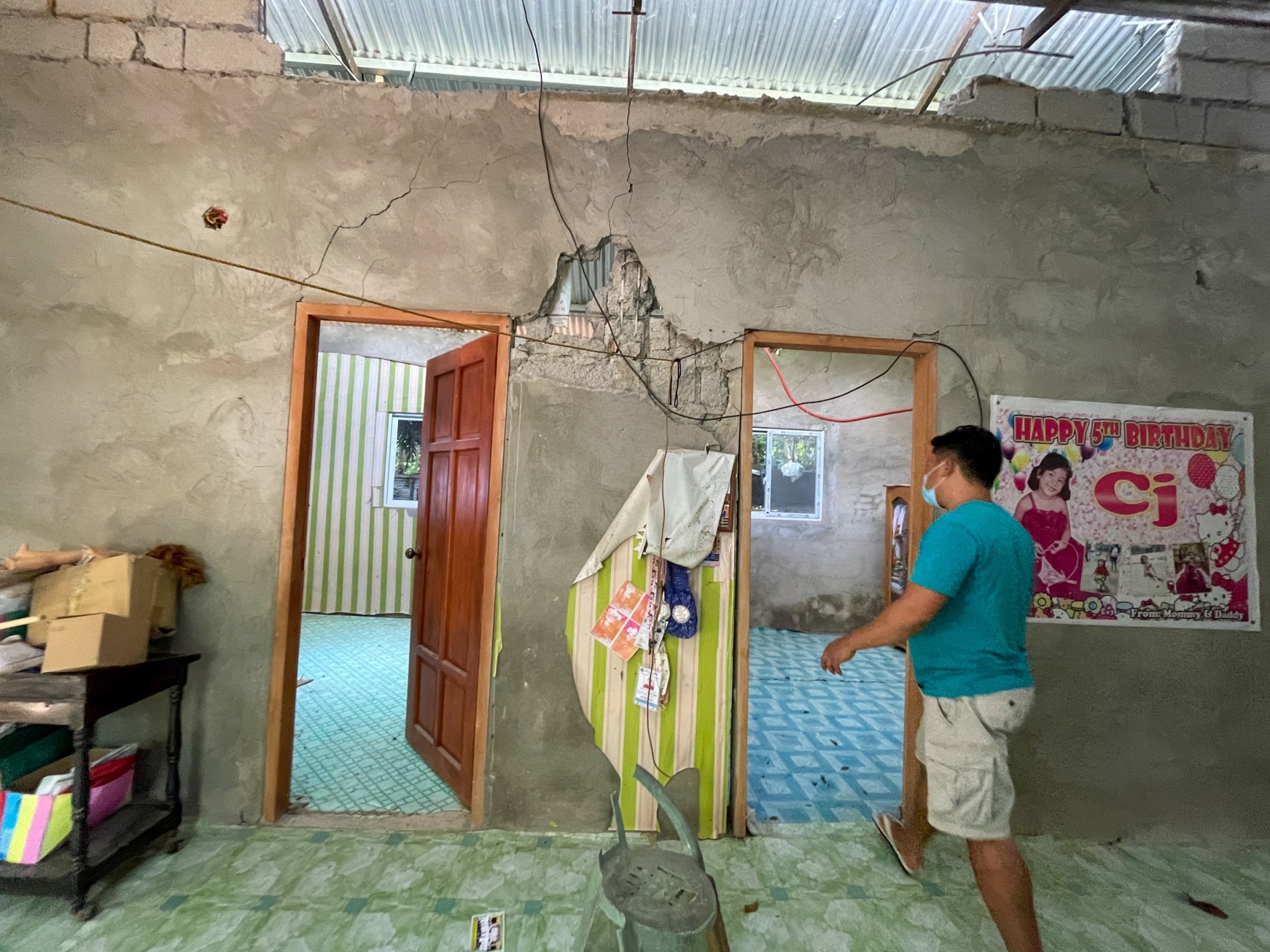 Jener Blanza shows his now unlivable, damaged house to Tzu Chi volunteers.【Photo by Jeaneal Dando】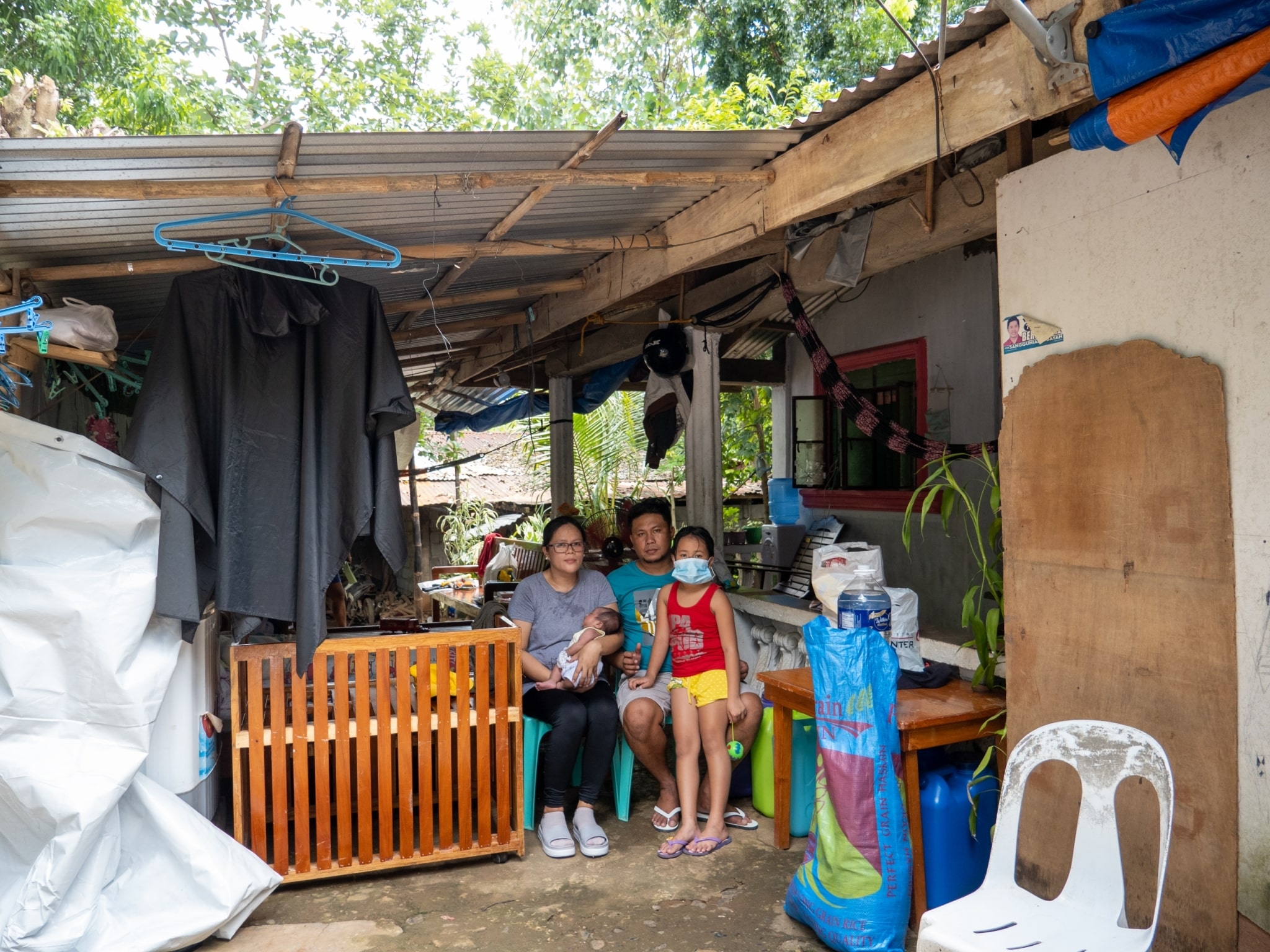 Jener Blanza and his family temporarily stay in a small roofed space in front of her mother-in-law's house.【Photo by Matt Serrano】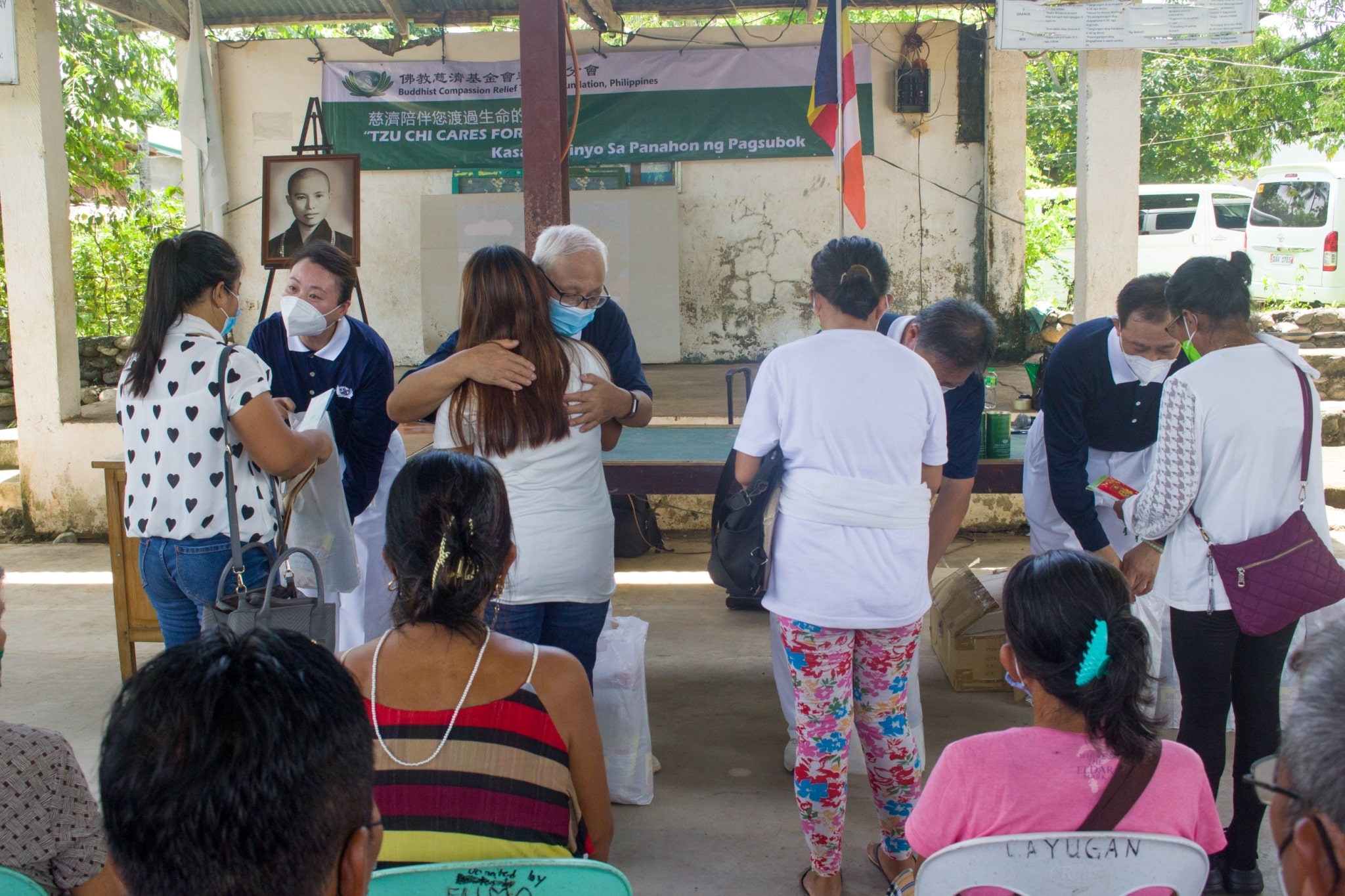 Tzu Chi volunteers give 10,000 pesos cash assistance, rice, and groceries to the bereaved families.【Photo by Matt Serrano】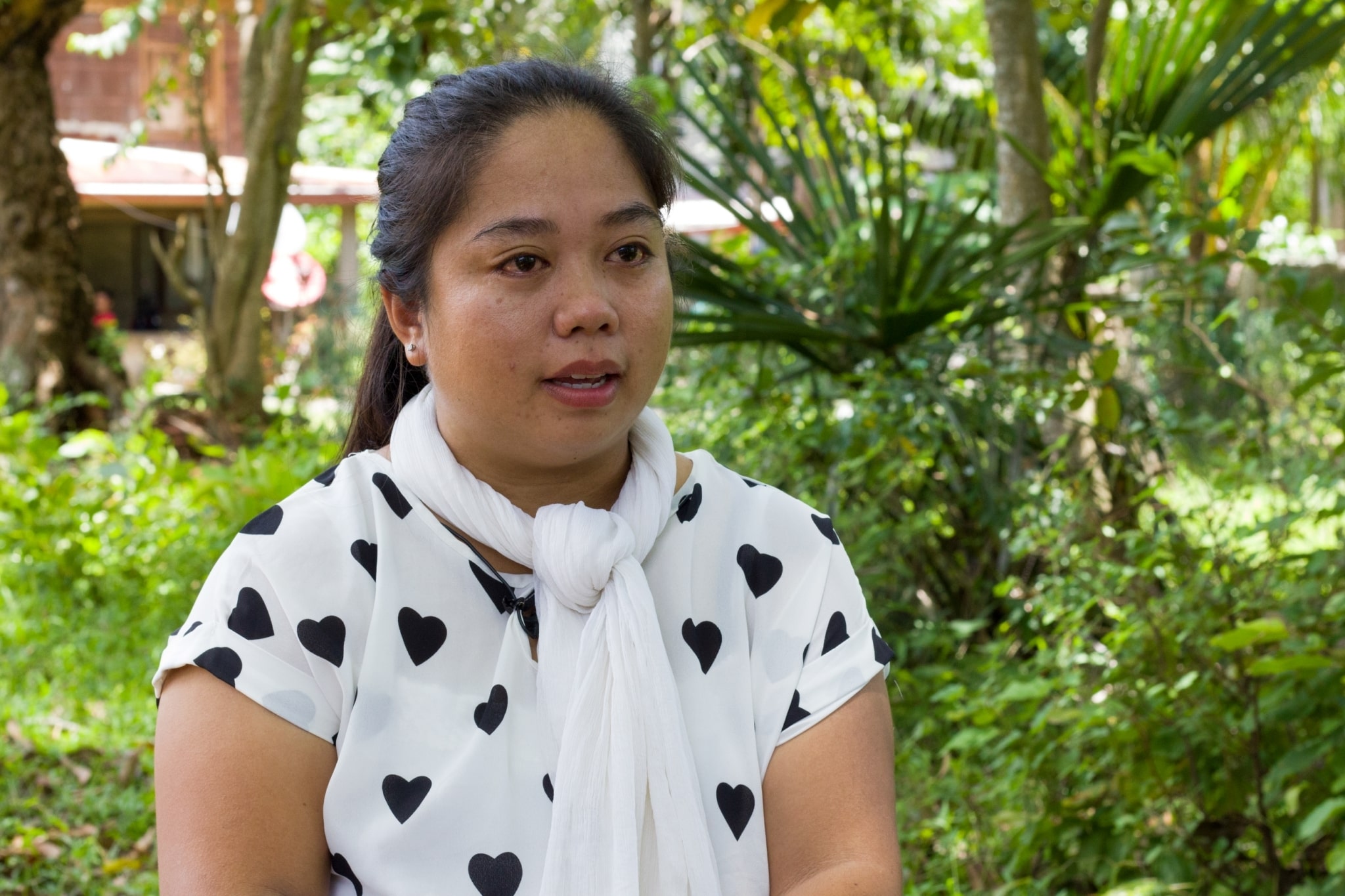 "I don't know how to recover from this tragedy on my own," weeps Ruby Jean Barreyro, wife of the deceased Mar Barreyro. In the midst of her grief, Ruby Jean finds strength in her love for her four little children. "But I see them each day, and I see that they need me as their parent. They need someone to raise and guide them."【Photo by Matt Serrano】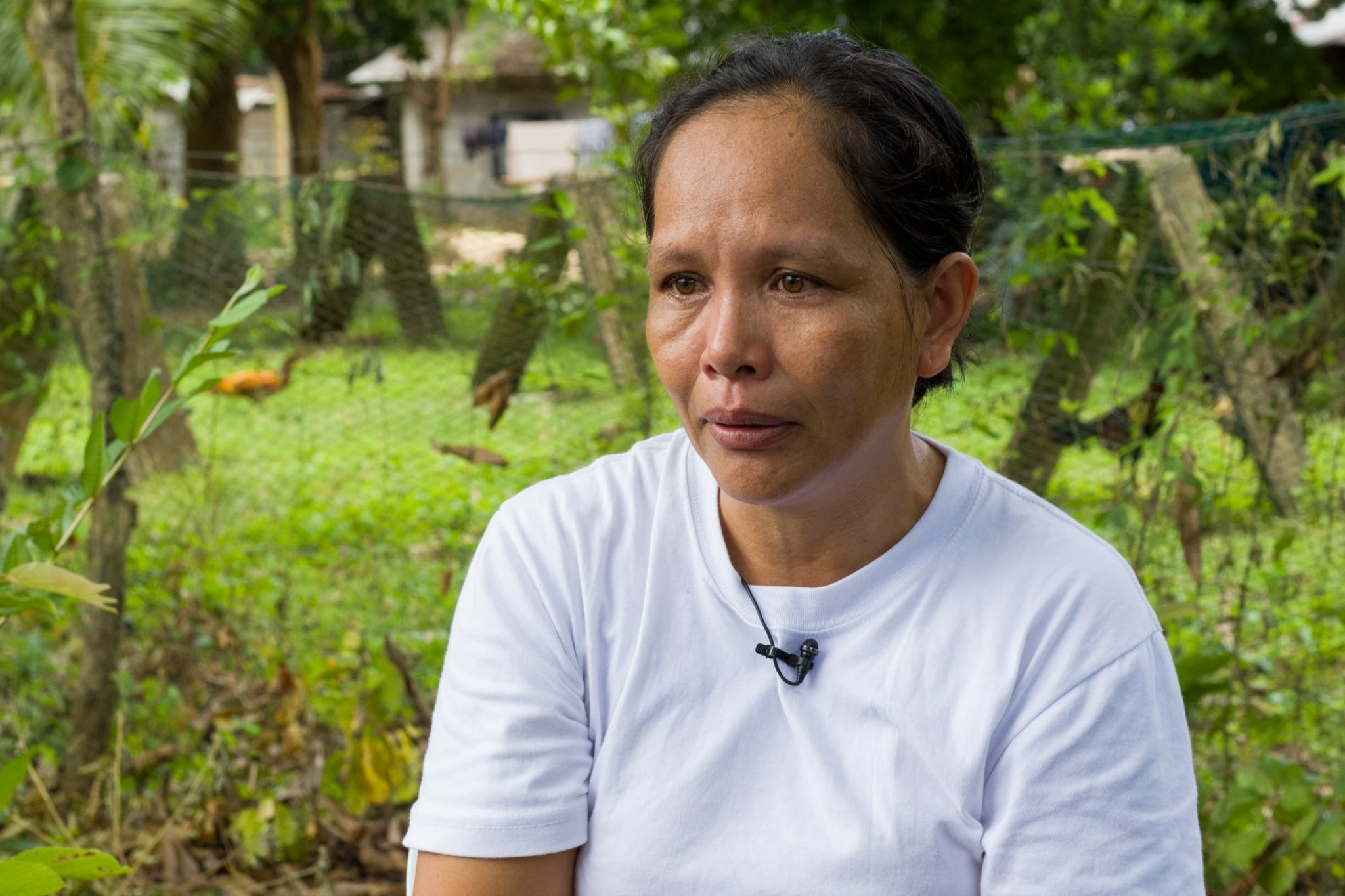 "It is so painful to lose my child. He was so young," weeps Nora Badi on the loss of his 15-year-old son Angelo. "Thank you so much for coming here and for the help you extended."【Photo by Matt Serrano】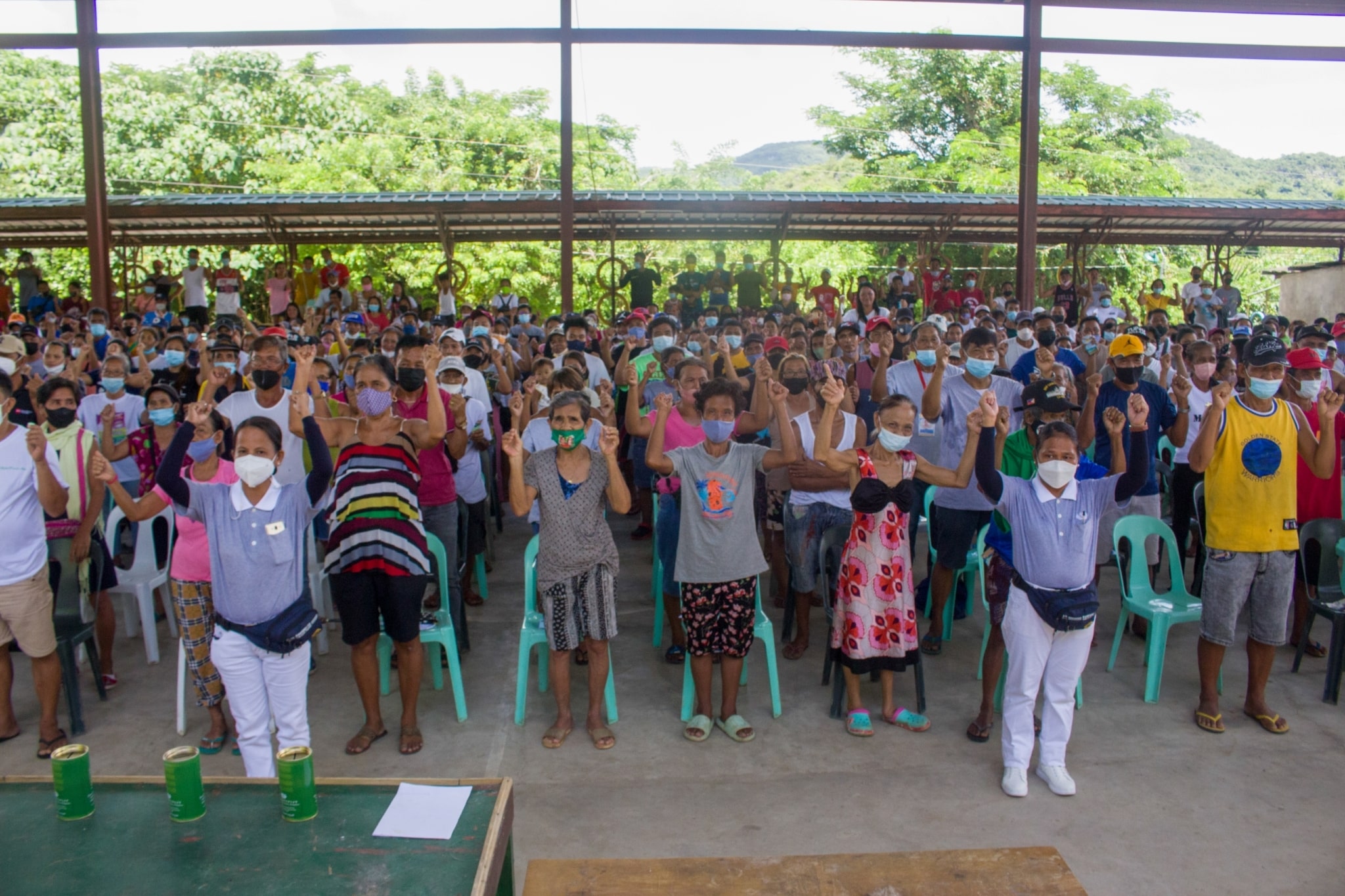 Beneficiaries sing Tzu Chi's 'One Family' sign language.【Photo by Matt Serrano】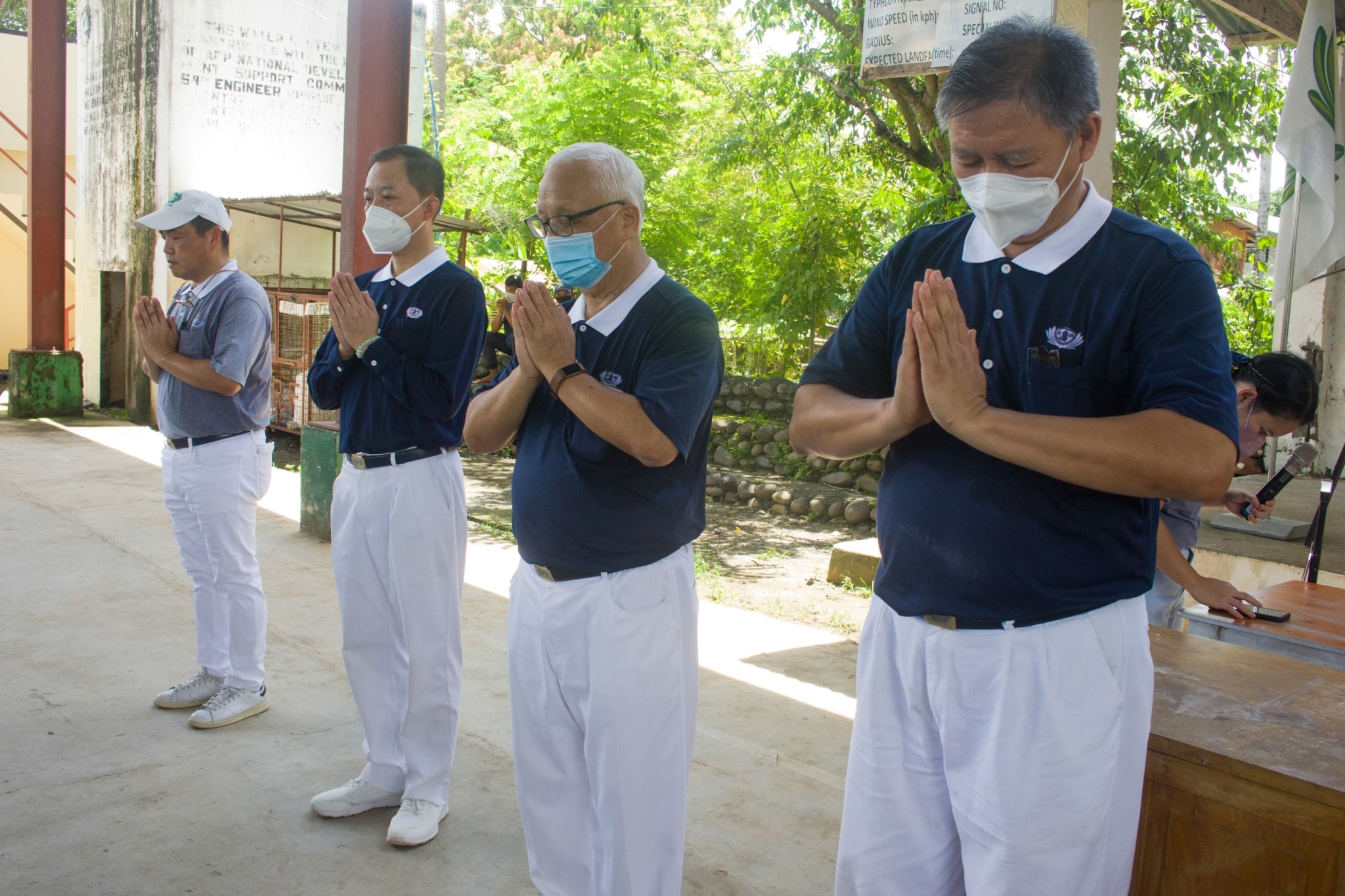 Tzu Chi volunteers and beneficiaries join for a prayer.【Photo by Matt Serrano】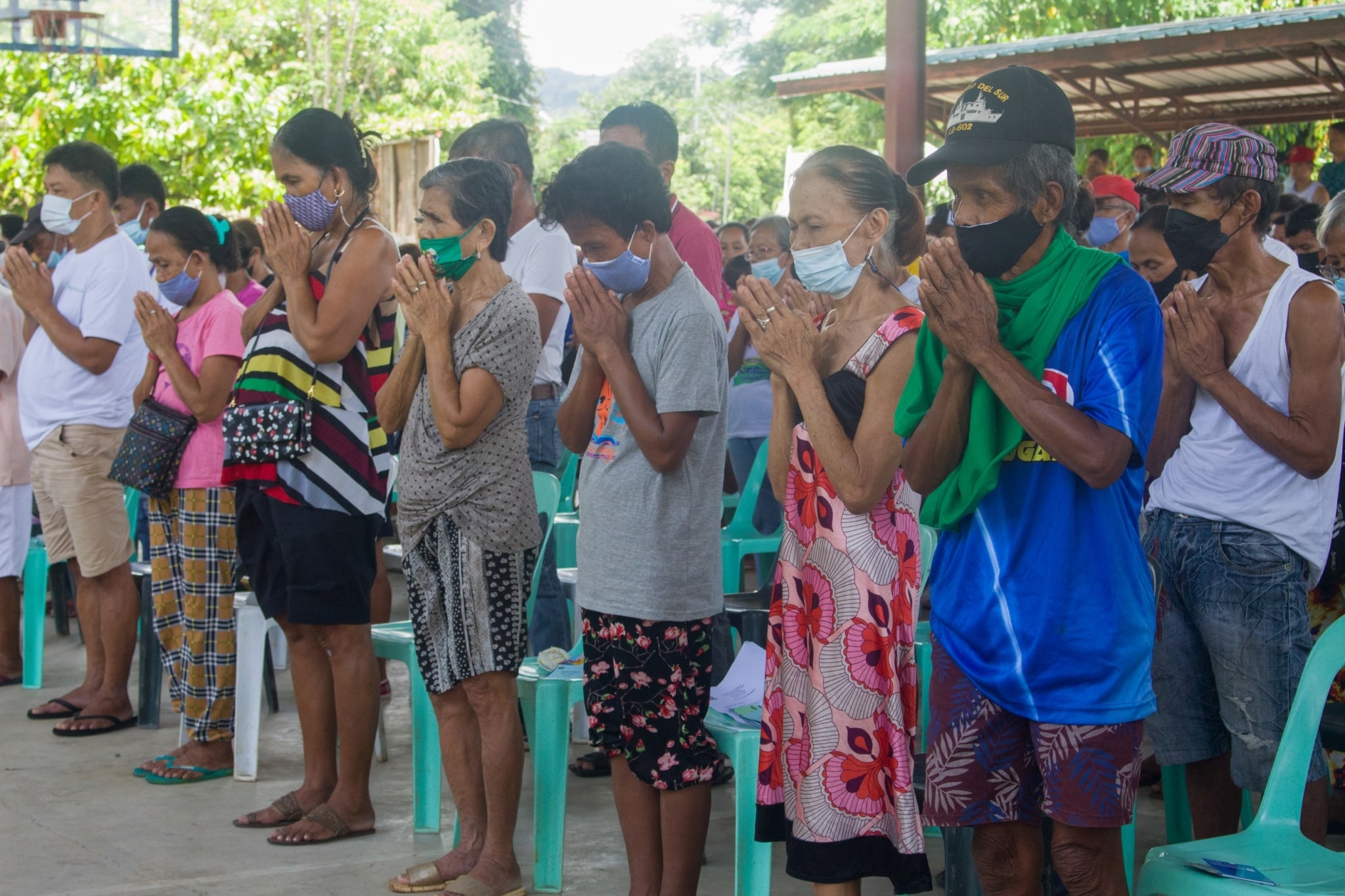 Tzu Chi volunteers and beneficiaries join for a prayer.【Photo by Matt Serrano】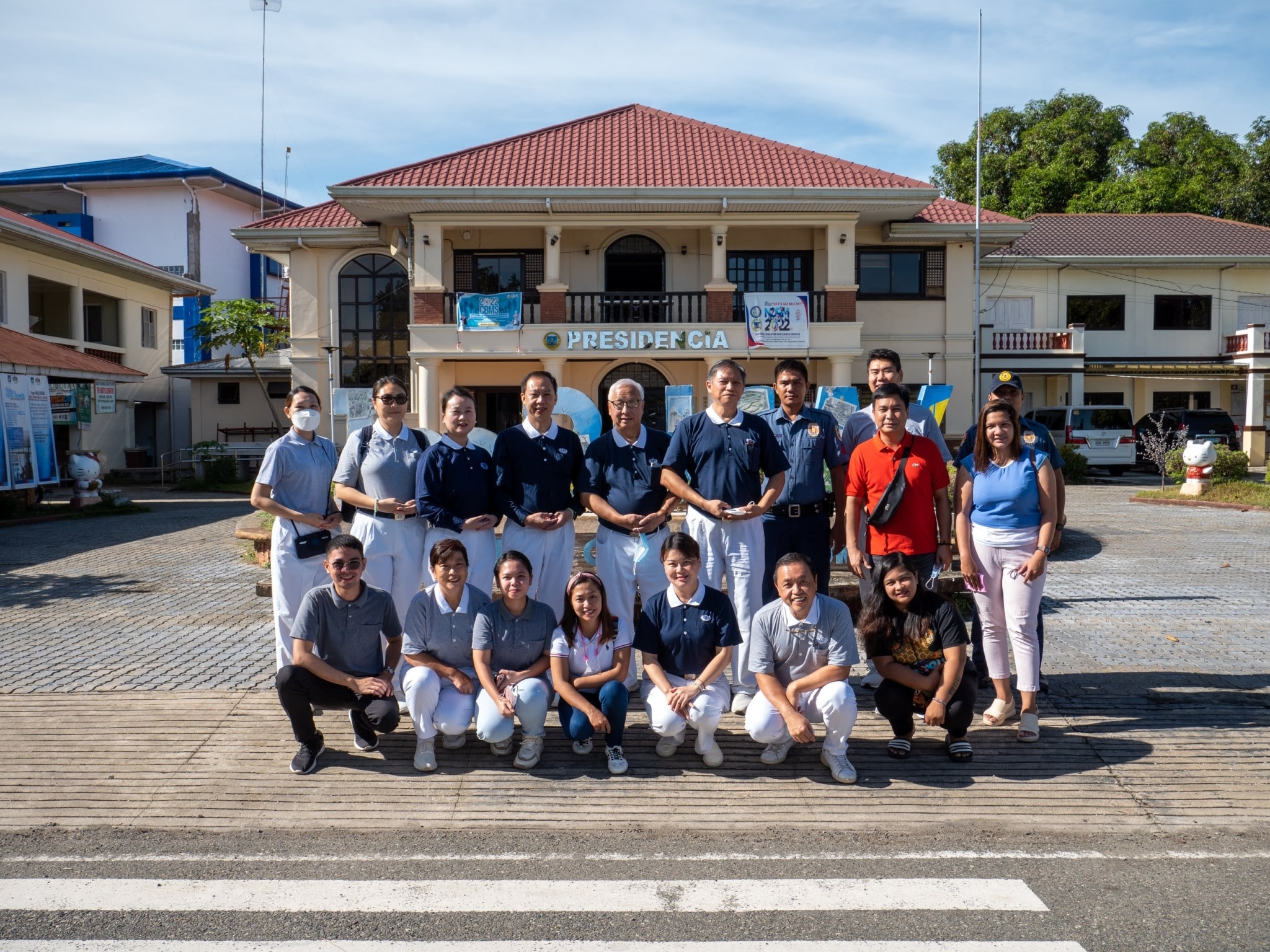 Tzu Chi volunteers and local volunteers pose for a group photo in front of Bucay Municipal Hall.【Photo by Matt Serrano】
Go Back