Sisters of Mary Girlstown students get prescription eyeglasses at Tzu Chi Eye Center
Students performed song and dance numbers and gave hand-made cards to volunteers.
By Ben Baquilod
85 students from the Sisters of Mary Girlstown in Cavite led by five nuns came to the Buddhist Tzu Chi Campus (BTCC) on June 14 to get their prescription eyeglasses, two months after their refraction test at the Tzu Chi Eye Center.
Tzu Chi volunteers welcomed the group with a sumptuous vegetarian lunch. Thereafter the students showcased song and dance performances at the Jing Si Auditorium including a lively rendition of the OPM song 'I Can' and a musical number of the 'Aloysians, Fully Alive!', a tribute to Venerable Aloysius Philip Schwartz, founder of Sisters of Mary.
The long-standing friendship between the Catholic group and Tzu Chi started when Sisters of Mary sold its former school to Tzu Chi in 2005—which is now the Buddhist Tzu Chi Campus in Bacood, Sta. Mesa, Manila.
Volunteers and guests from Bicol—including the Chancellor of the Bishop of the Diocese of Legaspi, Fr. Paul Ocfemia, Our Lady of Lourdes Association (OLLA) President and former Tabaco City Mayor Marie Demetriu, Tabaco Pei Ching School Directress and Tzu Chi Bicol volunteer Lorenza Chan—were delighted to witness the performances.
Tzu Chi Bicol representative Antonio Tan shared with the students—majority of which hails from Bicol—the plan to put up a college scholarship program in the region, much to the students' delight.
Grade 10 student Efrailyn Kidkid was excited to claim her eyeglasses. "I can't explain it. I just feel happy that I have now these eyeglasses that were given to me free and whole-heartedly," she says.
Efrailyn—whose dream is to become a nurse—got very motivated when she first set foot in the Tzu Chi Eye Center and met the medical practitioners there. "I am inspired to see the nurses and doctors here in Tzu Chi because I have observed that they are cheerful and kind to everyone. They treat each one like family," she says.
Grateful to have received the great love that Tzu Chi espouses, Efrailyn feels blessed to pay it forward. "Thank you for helping us and making us realize that we also ought to help others. We will use this love that you've given us to show to other people the same kindness that you've started. We will share it with others."
Louisse May Tibirio, graduating from senior high school, expressed her gratitude to Tzu Chi for the free eye care. "It delights me that I can now see my surroundings clearly. I will no longer suffer from poor eyesight," says Tibirio.
Having experienced world-class health care, Louisse May is even more blessed to have learned from the Master's Talk. "You don't see people based on religion or their beliefs. You see them based on their needs. And you treat all people equally, and that is what's really touching about Tzu Chi," she says.
Grade 9 student Chelsey Craig also thanked Tzu Chi: "We're so blessed because aside from entering Sisters of Mary, we also got to know Tzu Chi who is always ready to help us."
At the end of their visit at the BTCC, students reciprocated the volunteers' love and left them with colorful hand-made 'thank you' cards. One card reads, "We are very grateful for all the good deeds that you have done to us. We will always remember you in our prayers."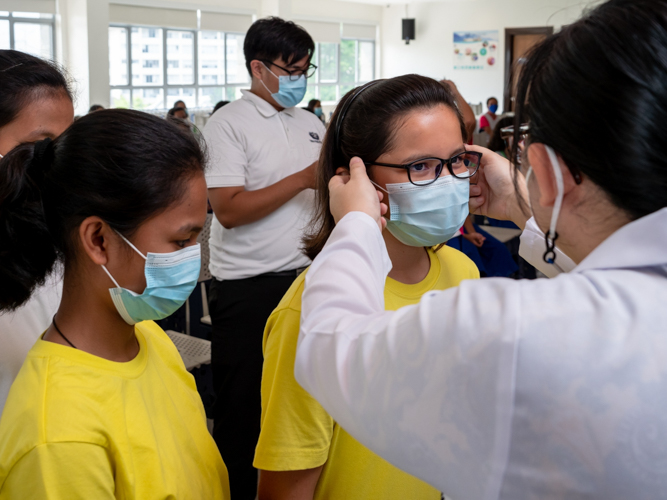 Students from Sisters of Mary Girlstown get their prescription eyeglasses at the Buddhist Tzu Chi Campus (BTCC). 【Photo by Daniel Lazar】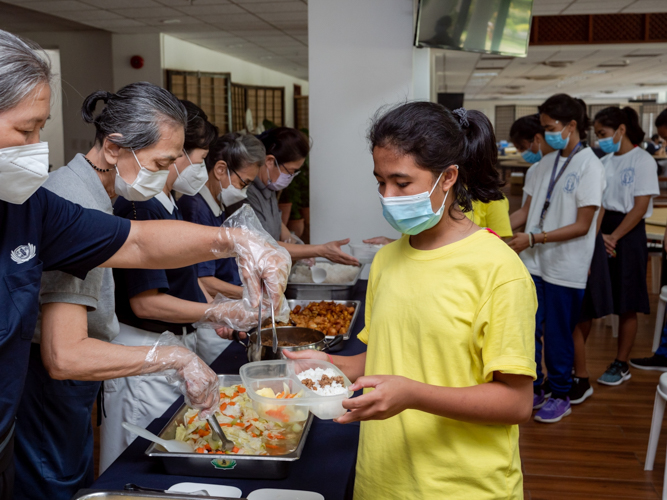 Tzu Chi volunteers welcome the Catholic group with a sumptuous vegetarian lunch. 【Photo by Daniel Lazar】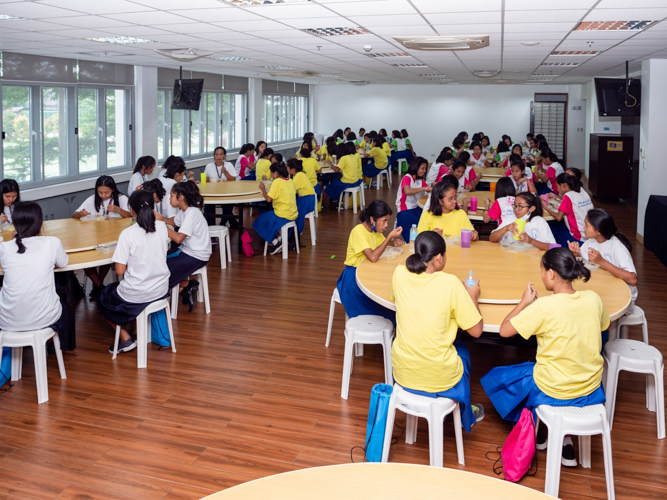 Tzu Chi volunteers welcomed the group with a sumptuous vegetarian lunch. 【Photo by Daniel Lazar】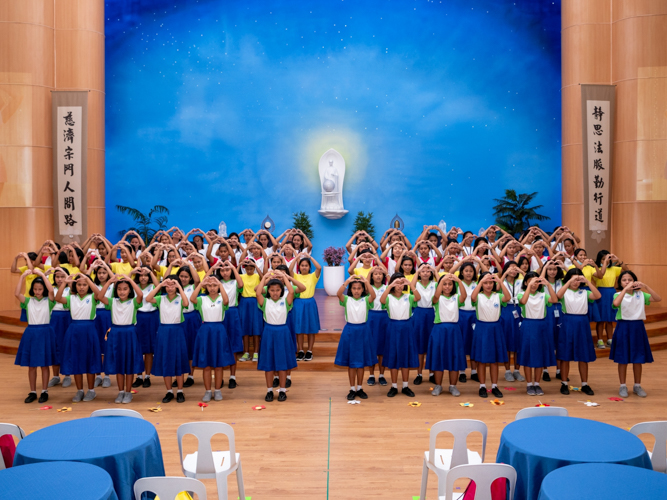 Students showcase song and dance performances at the Jing Si Auditorium. 【Photo by Daniel Lazar】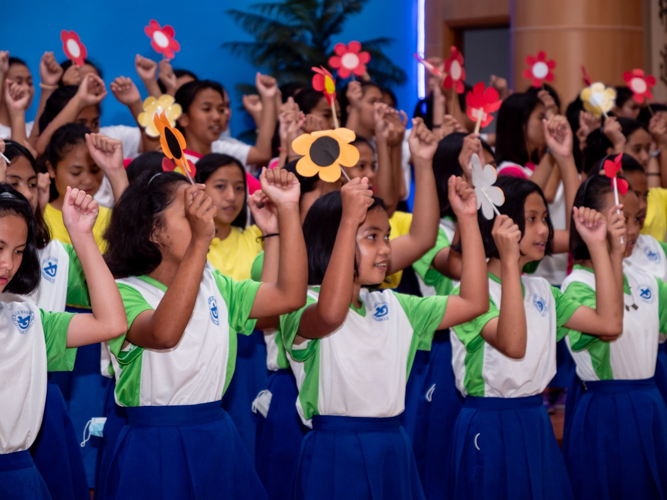 Students showcase song and dance performances at the Jing Si Auditorium. 【Photo by Daniel Lazar】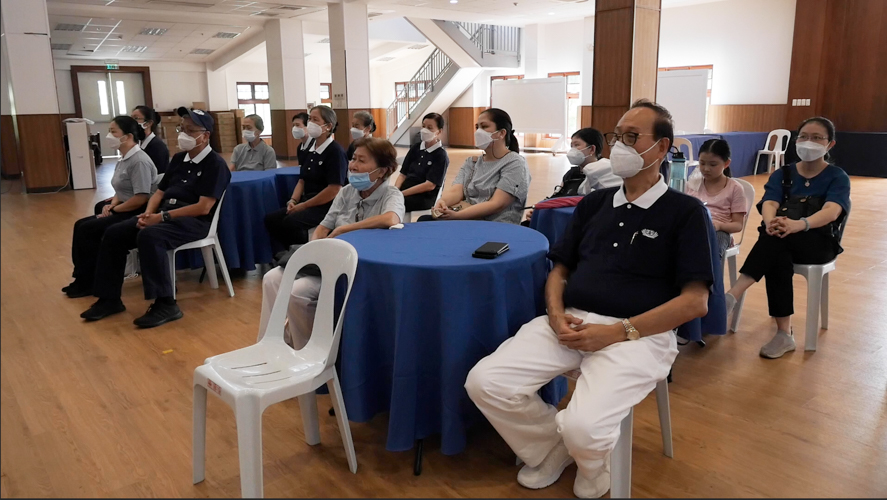 Volunteers and guests from Bicol, led by Tzu Chi Bicol representative Antonio Tan enjoy the students' performances. 【Photo by Daniel Lazar】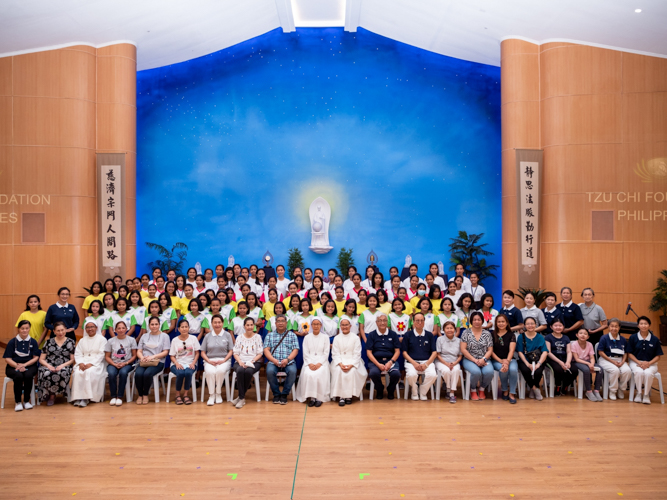 Manila volunteers join Bicol volunteers, guests and the Sisters of Mary congregation in a group photo at the Jing Si Auditorium. 【Photo by Daniel Lazar】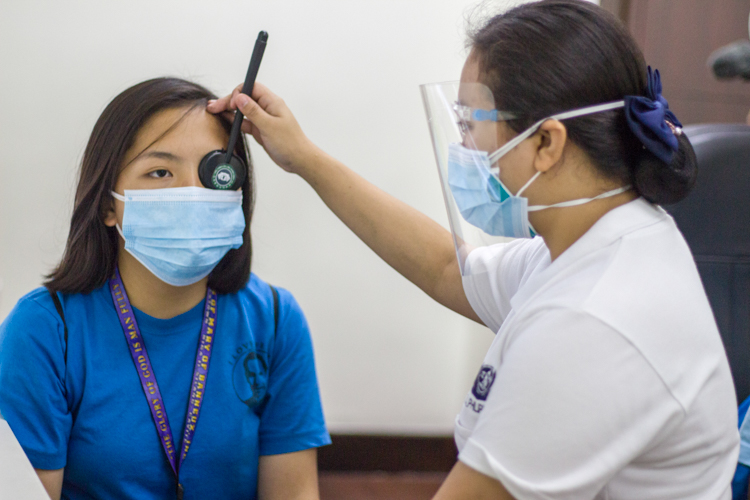 "I am inspired to see the nurses and doctors here in Tzu Chi because I have observed that they are cheerful and kind to everyone. They treat each one like family," says Efrailyn Kidkid, an aspiring nurse and Grade 9 from the Sisters of Mary Girlstown. 【Photo by Matt Serrano】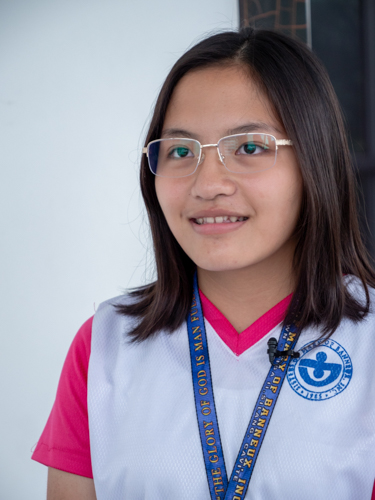 Grateful to have received the great love that Tzu Chi espouses, Efrailyn feels blessed to pay it forward. "Thank you for helping us and making us realize that we also ought to help others. We will use this love that you've given us to show to other people the same kindness that you've started. We will share it with others." 【Photo by Daniel Lazar】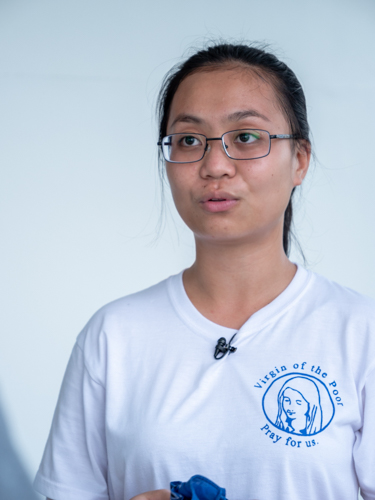 "It delights me that I can now see my surroundings clearly. I will no longer suffer from poor eyesight," says Grade 12 student Louisse May Tibirio. 【Photo by Daniel Lazar】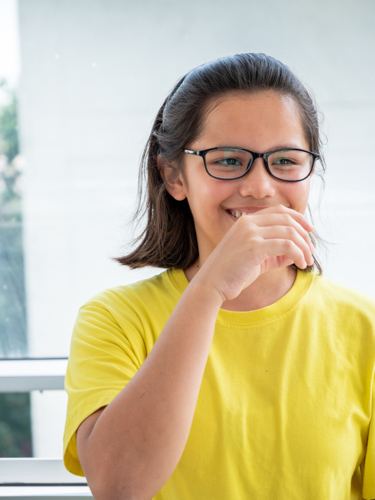 "We're so blessed because aside from entering Sisters of Mary, we also got to know Tzu Chi who is always ready to help us," says Grade 9 student Chelsey Craig. 【Photo by Daniel Lazar】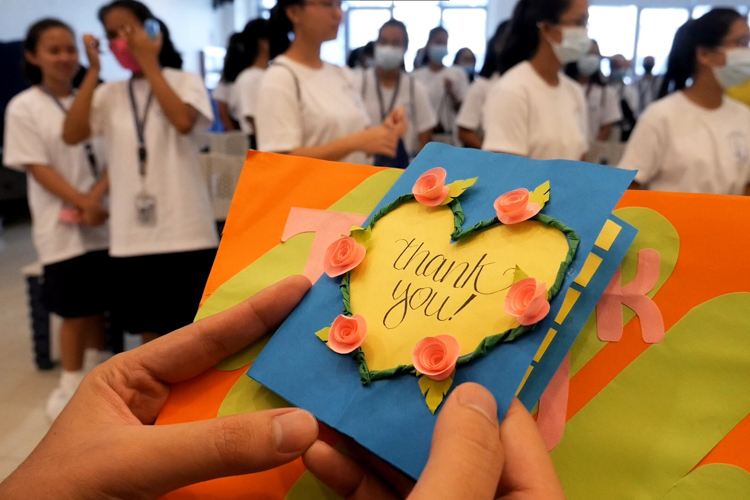 At the end of their visit at the BTCC, students reciprocated the volunteers' love and left them with colorful hand-made 'thank you' cards. 【Photo by Harold Alzaga】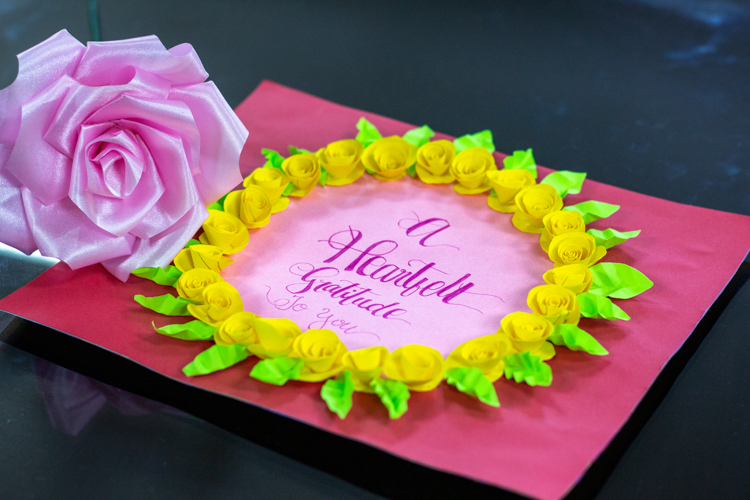 At the end of their visit at the BTCC, students reciprocated the volunteers' love and left them with colorful hand-made 'thank you' cards. 【Photo by Harold Alzaga】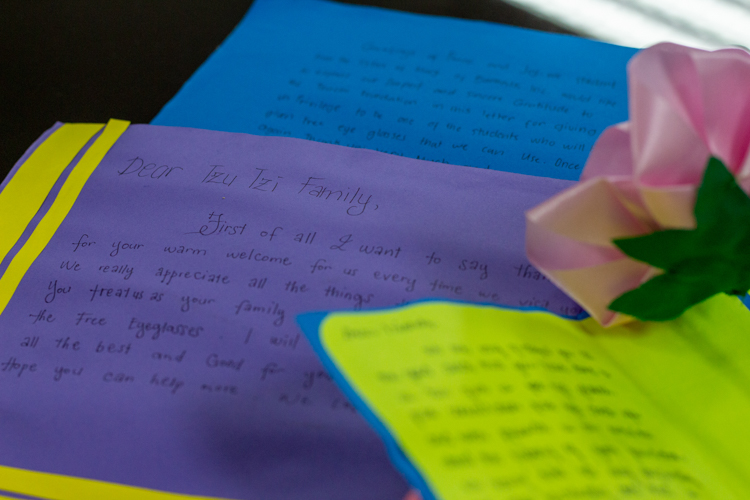 At the end of their visit at the BTCC, students reciprocated the volunteers' love and left them with colorful hand-made 'thank you' cards. 【Photo by Harold Alzaga】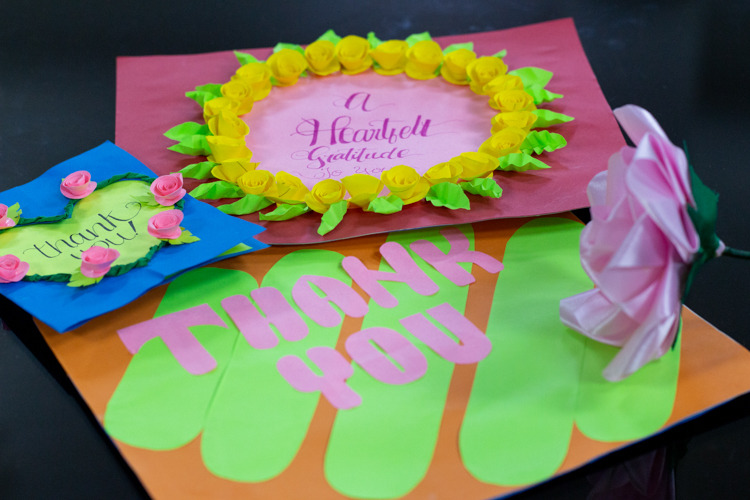 At the end of their visit at the BTCC, students reciprocated the volunteers' love and left them with colorful hand-made 'thank you' cards. 【Photo by Harold Alzaga】
Go Back