Tzu Chi Awards Scholarship to Iloilo students
The Tzu Chi Foundation expands its scholarship program to Iloilo to help more students attain their dream for a better life.
By Daniel Lazar
Since 1995, the Tzu Chi Foundation's Mission of Education in the Philippines has been helping elementary, and high school students attain basic education. Ten years later, in 2005, Tzu Chi expanded its scholarship program to include college students, and since, over 13,000 indigent students throughout the Philippines, from Metro Manila, all the way to Zamboanga, have received scholarship assistance.
In its continuous expansion of the Scholarship Program, the Tzu Chi Foundation was invited by Mr. Alfonso Tan and Mr. Ramon Locsin to start the "Tzu Chi Movement" in Iloilo. Mr. Tan and Mr. Locsin were able to connect Tzu Chi volunteers with local institutions and invite local volunteers to help identify deserving indigent scholars for the start of Tzu Chi scholarship program in Iloilo.
With their help, Tzu Chi volunteers were able to visit students from both the coastal area and the mountainous region of Iloilo to assess the situation of the students, and decide on how to help them attain their dream for a better life.
On November 25, ten Tzu Chi volunteers arrived in Iloilo City to award the certificates of scholarship and provide ATM cards to 21 Tzu Chi scholars from both Iloilo Science and Technology University (ISAT-U), and West Visayas State University (WVSU).
Among the distinguished guests were the Dean of WVSU, DR. Nancy Surmeida, ISAT-U Director Dr. Ely Ciasico, and ISAT-U Scholarship Coordinator Adelaida Tabud. Speaking to the students, all three echoed the same proud sentiments for the scholars and their achievements, noting how "each student here worked hard for this scholarship, and overcame hardships, and adversities."
Students like Rommellen Demma-Ala from WVSU, has experienced this reality. In her speech to the rest of the scholars, Rommellen remarked how "with the help of Tzu Chi I can help relieve the burden on my parents. If I have a budget already, I think I can also send my sister off to college." She is currently completing a Bachelor of Secondary Education with a Major in English.
Janzene Tagudar from ISATU experienced the loss of a family member which affected their ability to earn a living. Janzene's father passed away in recent years and he was left to take care of his family. "I thought about giving up on school and working to support my family. I am grateful now that with Tzu Chi's assistance I can finish my studies and help my family," he noted. He is now completing a Bachelor of Technical Vocational Teacher Education, with a Major in Automotive Technology.
The Tzu Chi Foundation has further expanded the scholarship program to include more students from indigent communities, to help provide the necessary tools for children to succeed, and alleviate poverty. Dharma Master Cheng Yen said that "the hope of society lies in talents, and the hope of talents lies in education; the hope of families lies in children, and the hope of children also lies in education."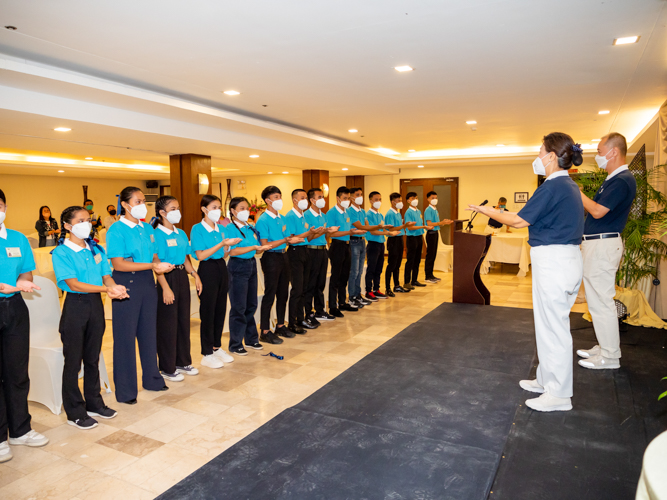 Tzu Chi volunteers demonstrating the sign language to Iloilo scholars.【Photo by Daniel Lazar】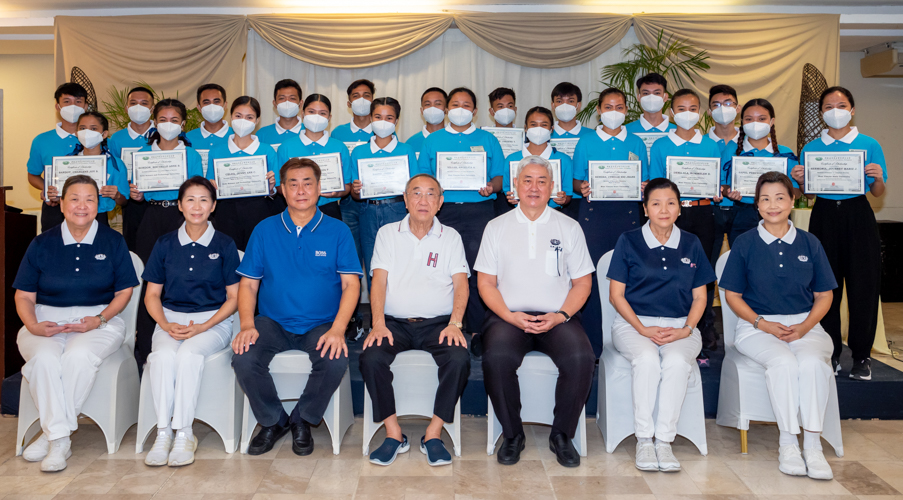 Group photo of the scholars together with Tzu Chi volunteers and benefactors.【Photo by Daniel Lazar】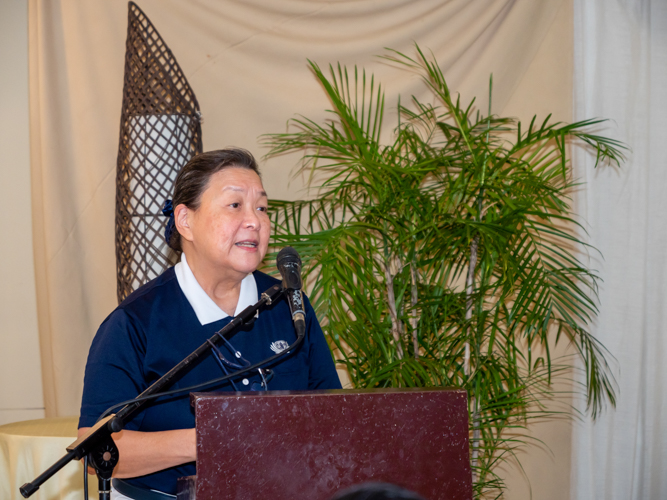 Tzu Chi volunteer Judy Lao presenting at the awards ceremony and thanking all those who made it possible.【Photo by Daniel Lazar】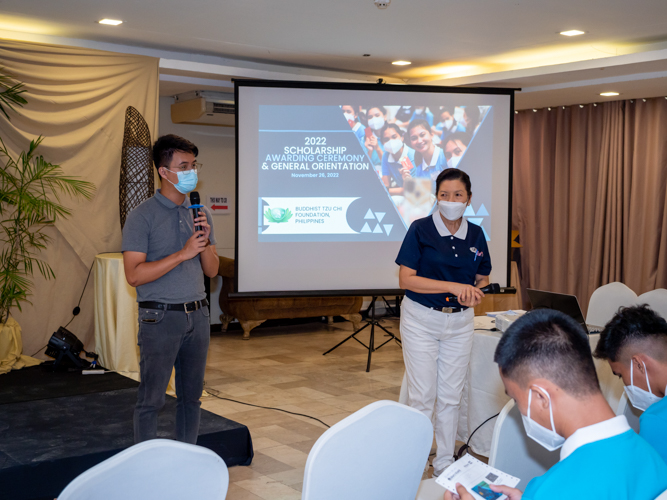 Tzu Chi volunteers presenting the scholarship program to atendees.【Photo by Daniel Lazar】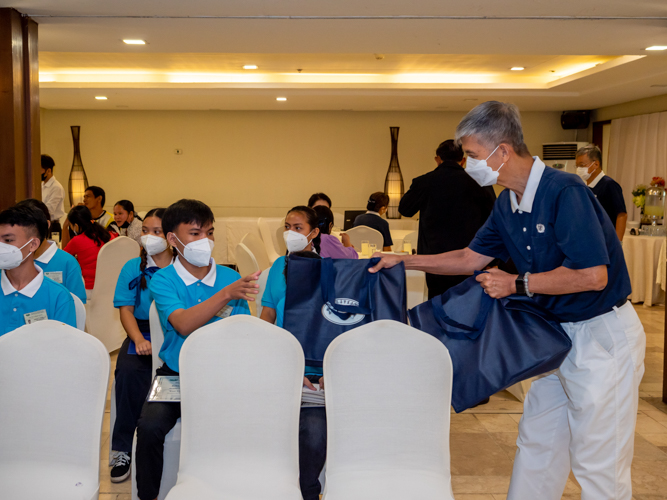 Tzu Chi volunteer handing out bags with supplies for the students.【Photo by Daniel Lazar】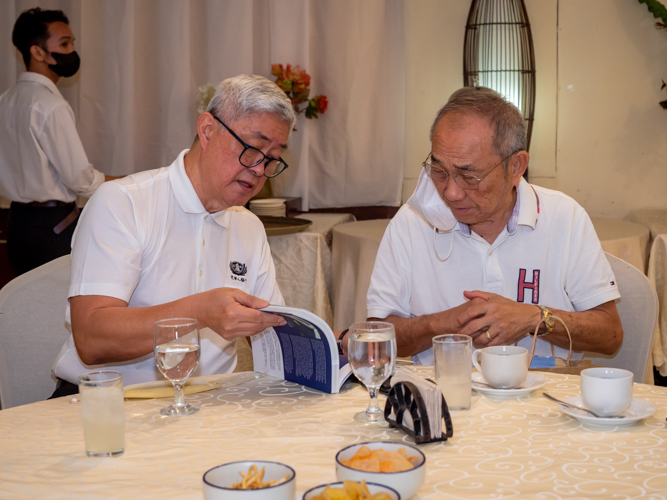 Dr. Joe Qua showing the Tzu Chi book "A Mission of Love" to Mr. Alfonso Tan.【Photo by Daniel Lazar】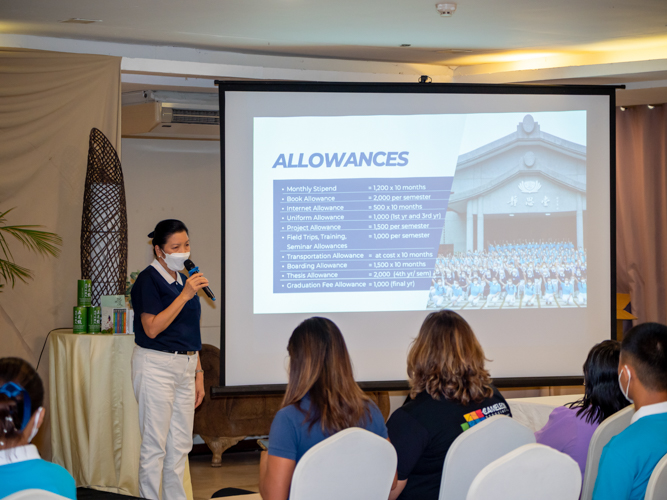 Tzu Chi volunteer Rosa So presenting the scholarship program and the allowances for the students.【Photo by Daniel Lazar】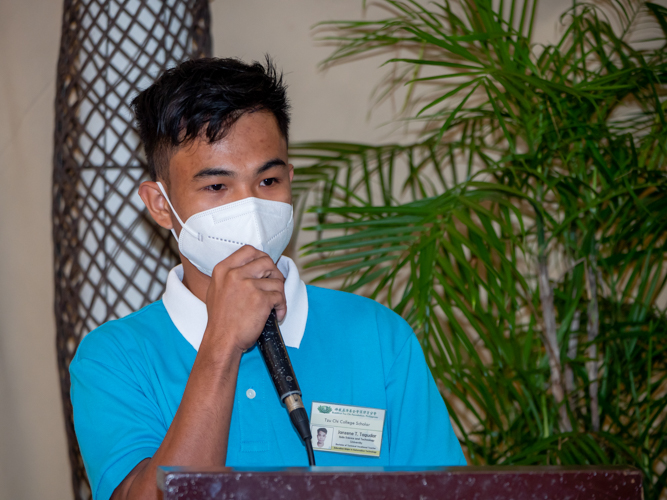 Scholar Jenzine Tagudar from ISATU thanking to Tzu Chi for the help he received.【Photo by Daniel Lazar】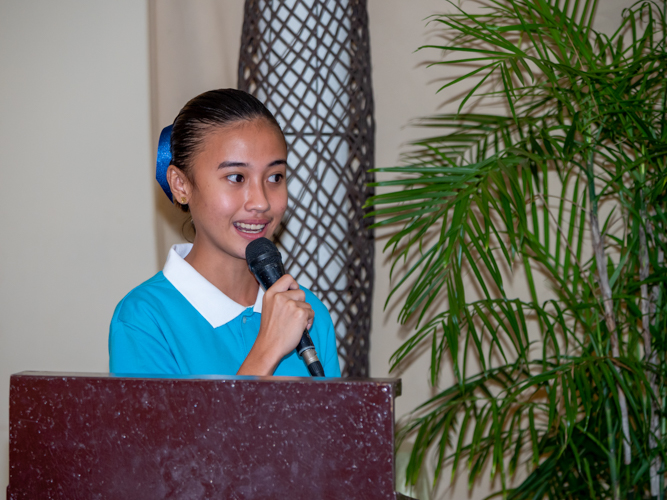 Scholar Rommellen Demma-Ala from WVSU talking to the attendees about her experience.【Photo by Daniel Lazar】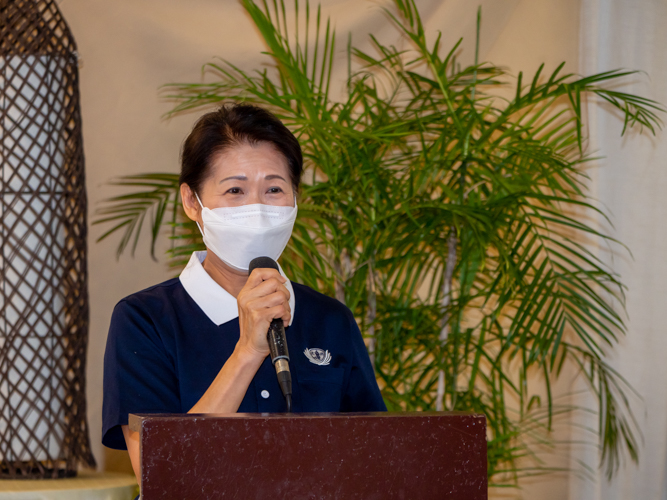 Tzu Chi Deputy CEO, Woon Ng, presenting in front of the attendees.【Photo by Daniel Lazar】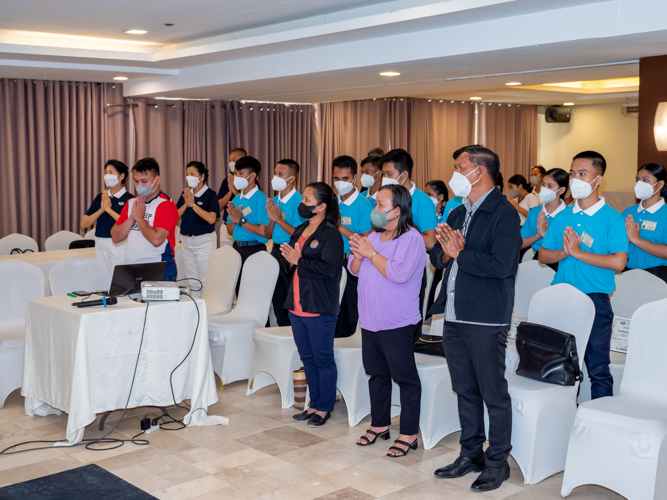 DR. Ely S. Ciasico of ISAT-U, together with Dr. Nancy Surmeida of WVSU and Ms. Adelaida Tabud of ISAT-U, praying with the scholars.【Photo by Daniel Lazar】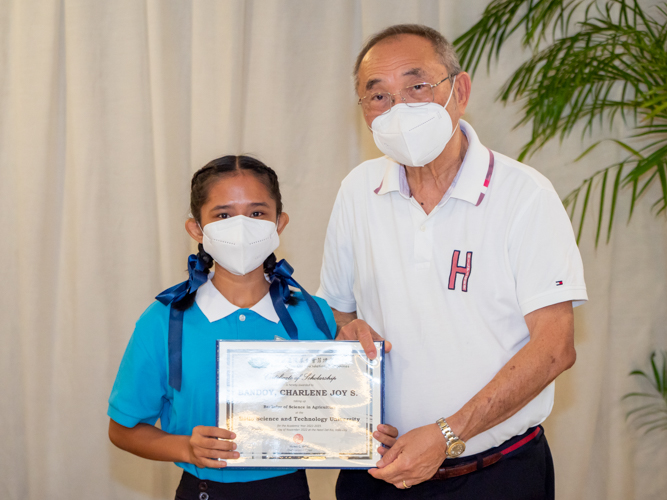 Mr. Alfonso Tan presening scholarship award to scholar Charlene Dandoy.【Photo by Daniel Lazar】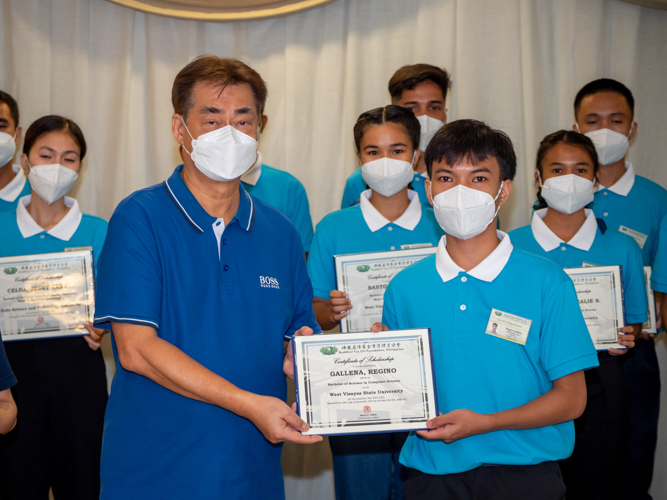 Mr. Ramon Locsin presenting scholarship award to scholar Regino, Galena.【Photo by Daniel Lazar】
Go Back