Pisay students partner with Tzu Chi for vegan food kiosk
Menu includes vegan versions of sisig, salpicao, and more
By Lineth Brondial
In an attempt to reverse the impacts of climate change and fight for a sustainable future, students from Philippine Science High School (Pisay) launched "Plant-Powered Pisay," a project that introduced plant-based food options in the school cafeteria. Launched on March 1 and 2, the project was submitted as a proposal for the students' social science class.
Members of the Tzu Chi Foundation were invited as resource speakers to help contextualize the impact of people's consumption patterns to the global climate crisis.
"We want to advocate for a plant-based diet as a way to reverse the climate crisis," said 18-year-old Pisay student Margaret Aaliyah Pangan, a vegan for almost two years. "My lifestyle has very much affected this project. When I came back after the pandemic, I really wanted to incorporate my advocacy in Pisay and in my own community."
Tzu Chi Deputy CEO Woon Ng also saw it as an opportunity to amplify the voice of the youth, who are working to promote environmental sustainability by transforming the food system.
"Our hope is that in the future, more people will adopt the plant-based lifestyle. It would not only be Aaliyah, but also the other students and faculty members, and that their canteen will soon offer kinder options permanently," Ng said.
From their baseline survey, Pangan's group found that at least three students from their respondents are vegans, or those who do not consume meat, dairy, and other animal by-products. The school population is composed of about 1,400 students.
Tapping Tzu Chi as a partner from March 20 to 24 for a plant-based food kiosk, Pangan's group worked closely with Tzu Chi volunteers to create a menu and handle food preparation, cooking, selling, and serving the meals to the Pisay community.
Food options included vegan versions of sisig, salpicao, mapo tofu, lumpiang Shanghai, corn-tofu fritters, menudo, mechado, bistek, crispy kangkong, peach mango pie, cherry tomato pasta, champorado, corn soup, bopis, and ensaladang talong. Till the last day, lines were long, as students and faculty members wanted to try their food.
"Every day, we sold out and the food batches were finished before the end of our shift. The response was very good and people are already asking how we can make it a part of Pisay. That is what our project is all about: We want to make it permanent here in Pisay," says Pangan.
Joaquin Vincent Torres, 15, bought his lunch from the kiosk four times. Three things convinced him to try plant-based food: It's cheap, healthy, and environment-friendly.
"Personally, I support sustainability, and I really think that eating plant-based food is helping our environment. First, we are not harming animals. Second, we are able to explore plant-based food options. People have this perception that plant-based food lacks flavor or isn't delicious. Through this project, I feel that we are able to break this stereotype about plant-based food because I have tasted them and I can say that they are really good," he said.
After the project, the group will package the results into a proposal and submit it to their school's student services division.
Adviser Arnold Lapuz could not be any prouder of the group. "I'm happy that this project is well received here in Pisay. For students in a STEM (science, technology, engineering, math) school, it is important that their actions are informed by science, and what science is saying is that we should address the climate crisis. One of the ways to do this is to start consuming more plant-based food because the production of animal-based food has a lot of bearing in the crisis. I think my students are able to apply their scientific viewpoints to this project the same way that their fellow students are supporting it."
To ensure the sustainability of their project, the students tapped their school's official student club for the environment. Sofia Docto, club adviser of Concern and Action for the Rehabilitation of the Environment, says it is important to support students' initiatives.
"It is the first time that this kind of project came up and it is a good thing because it informs us that using animal-based products for food is related to climate change. It was said in their proposal that animal agriculture is a large contributor to environmental degradation," said Docto.
According to the United Nations Environment Programme, "Livestock emissions—from manure and gastroenteric releases—account for roughly 32 percent of human-caused methane emissions." Methane is a greenhouse gas affecting the earth's temperature and climate system.
Furthermore, the Food and Agriculture Organization of the United Nations estimates that by 2050, the global food demand will increase by 60 percent to feed a population of up to 9.3 billion. Alongside enhancing food productivity, the ecological and social trade-offs would involve clearing and converting lands for industrial agriculture, including meat production, which is equivalent to massive carbon footprint.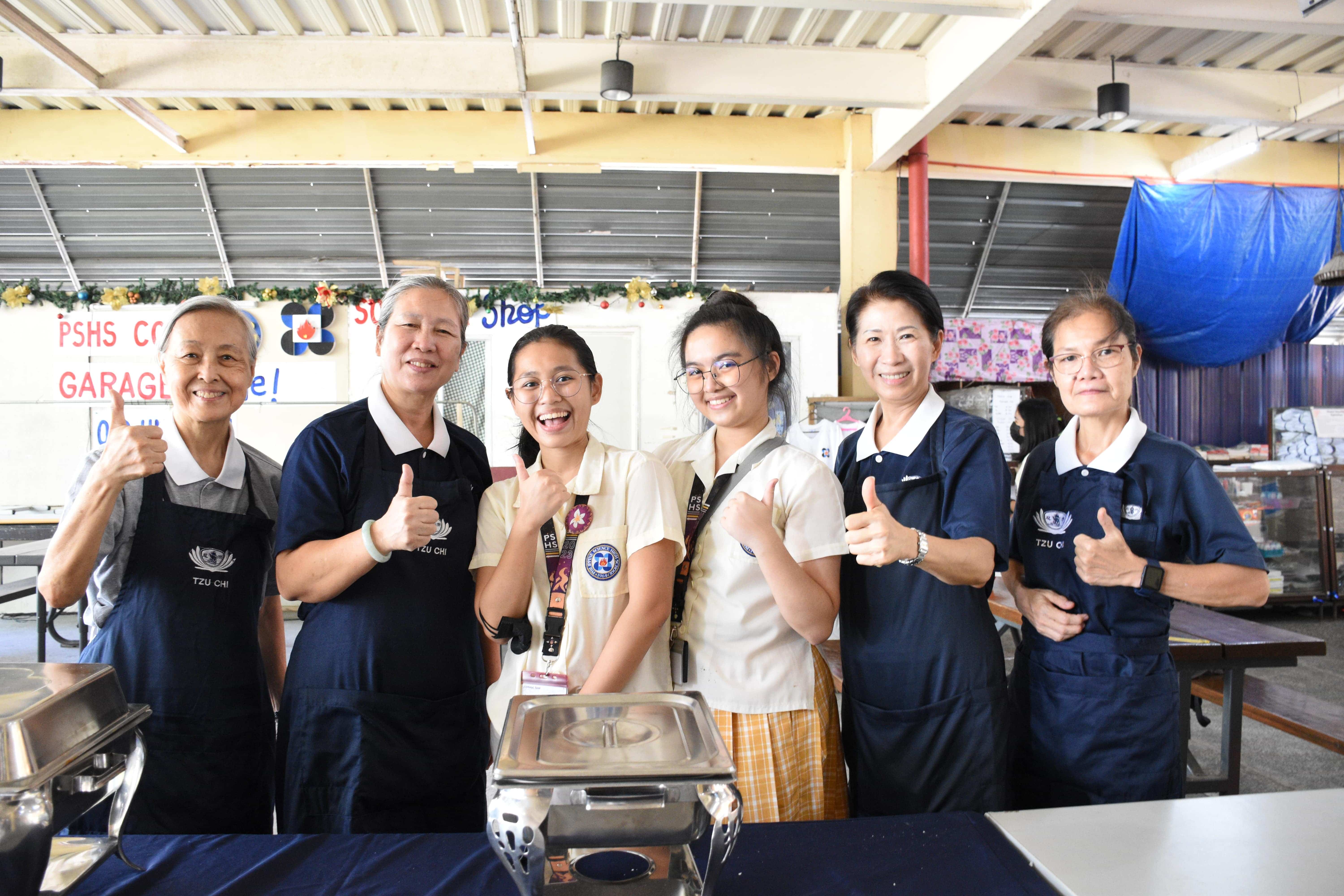 (From left) Tzu Chi volunteers Virginia Yao and Hui Xiang, Philippine Science High School students Margaret Aaliyah Pangan and Patricia Grace Miras, Tzu Chi Deputy CEO Woon Ng, and Tzu Chi volunteer Elvira Chua at the "Plant-Powered Pisay" vegan kiosk. 【Photo by Lineth Brondial】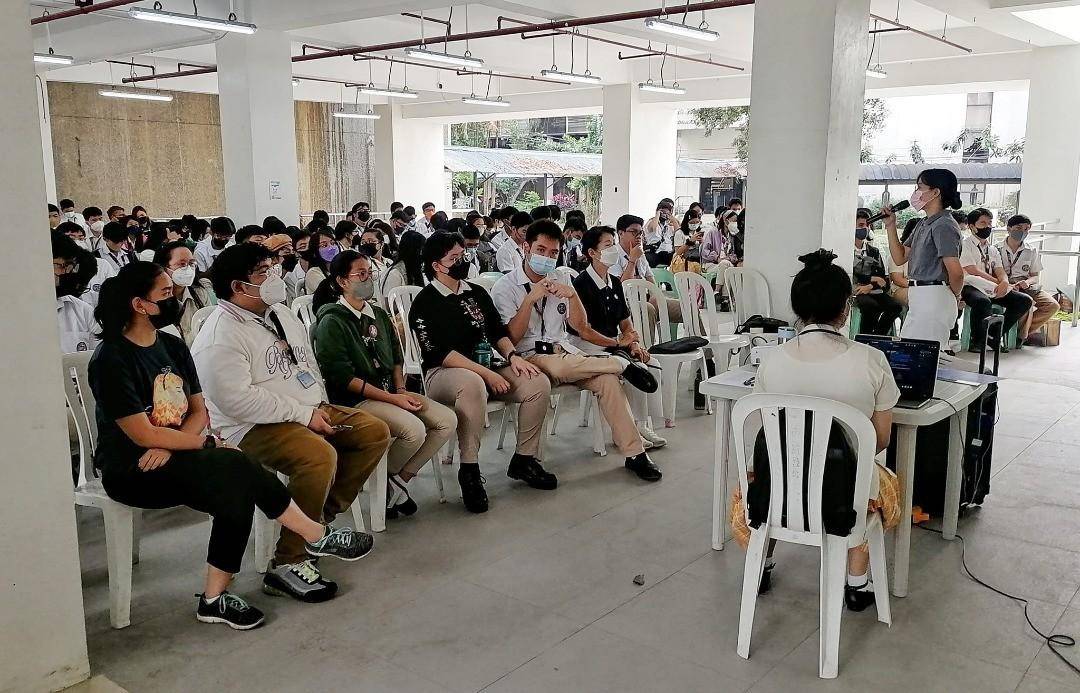 From the Office of the CEO, Tzu Chi Program Officer Lineth Brondial explains the impact of animal-based food on the environment to students from the Philippine Science High School.【Photo provided by Philippine Science High School】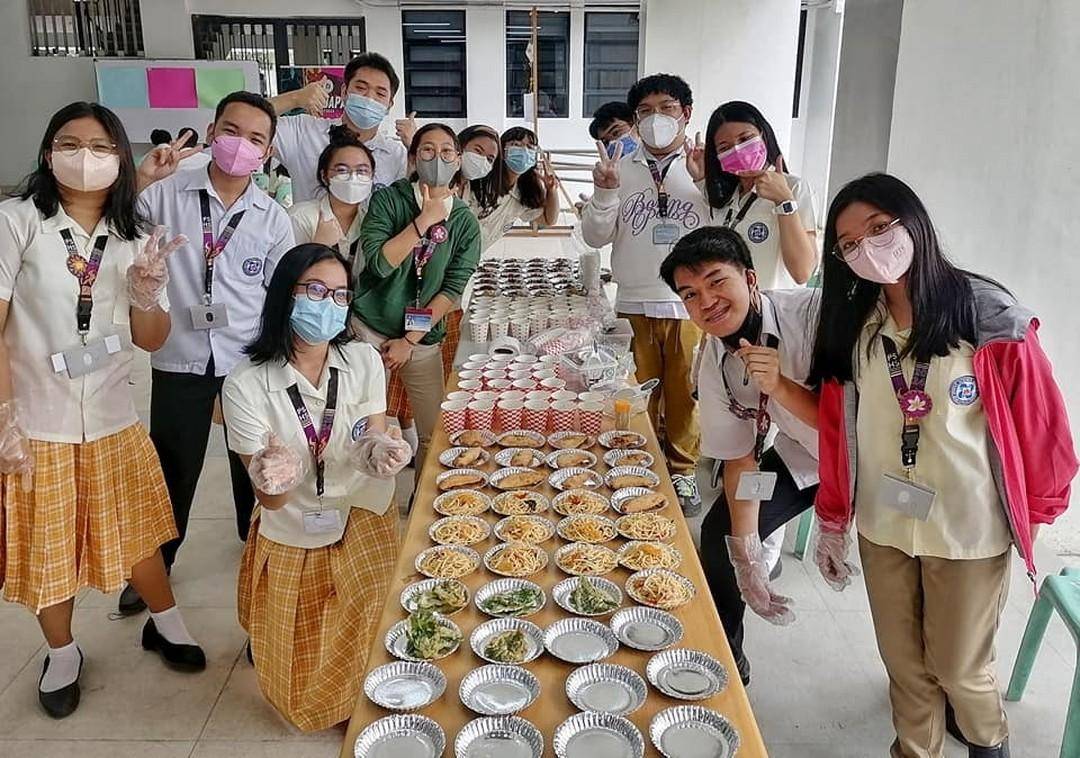 Philippine Science High School students during the simulation of their plant-based food kiosk project.【Photo provided by Philippine Science High School】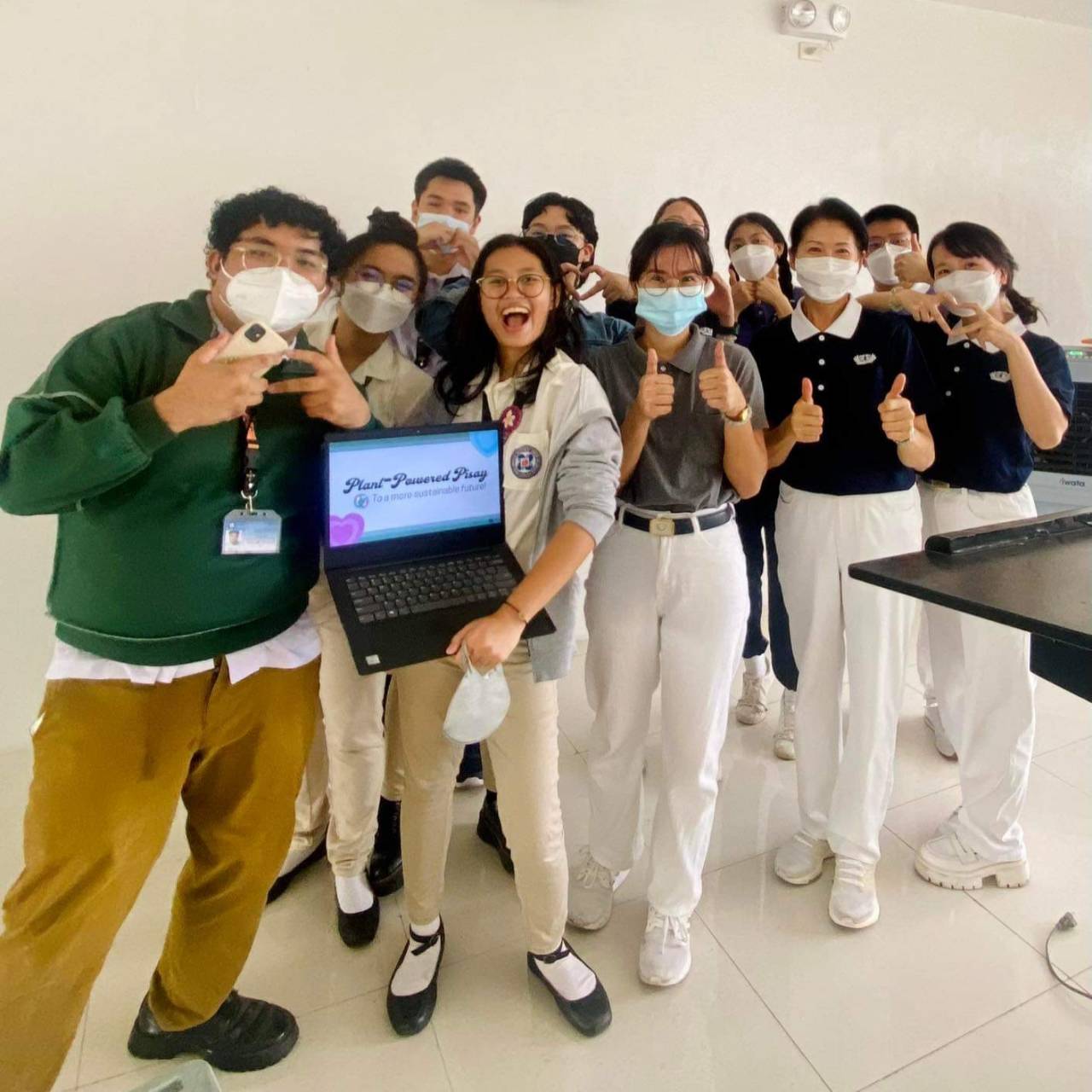 Margaret Aaliyah Pangan (with laptop) poses with schoolmates and Tzu Chi volunteers. A vegan for almost two years, she wanted "to advocate for a plant-based diet as a way to reverse the climate crisis."【Photo provided by Philippine Science High School】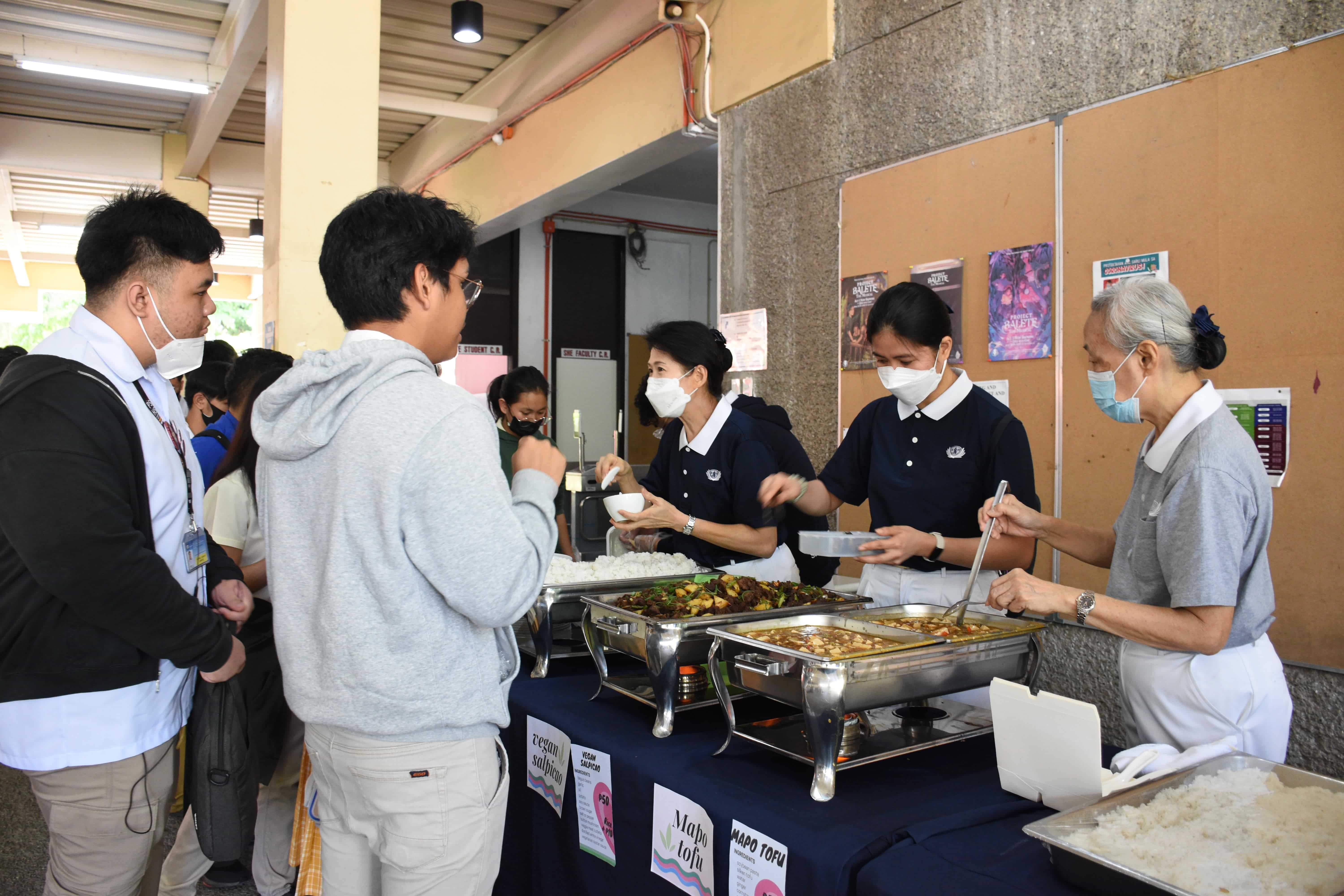 In the project "Plant-Powered Pisay," Tzu Chi volunteers help students run a kiosk that sells vegan dishes to the Philippine Science High School community.【Photo by Lineth Brondial】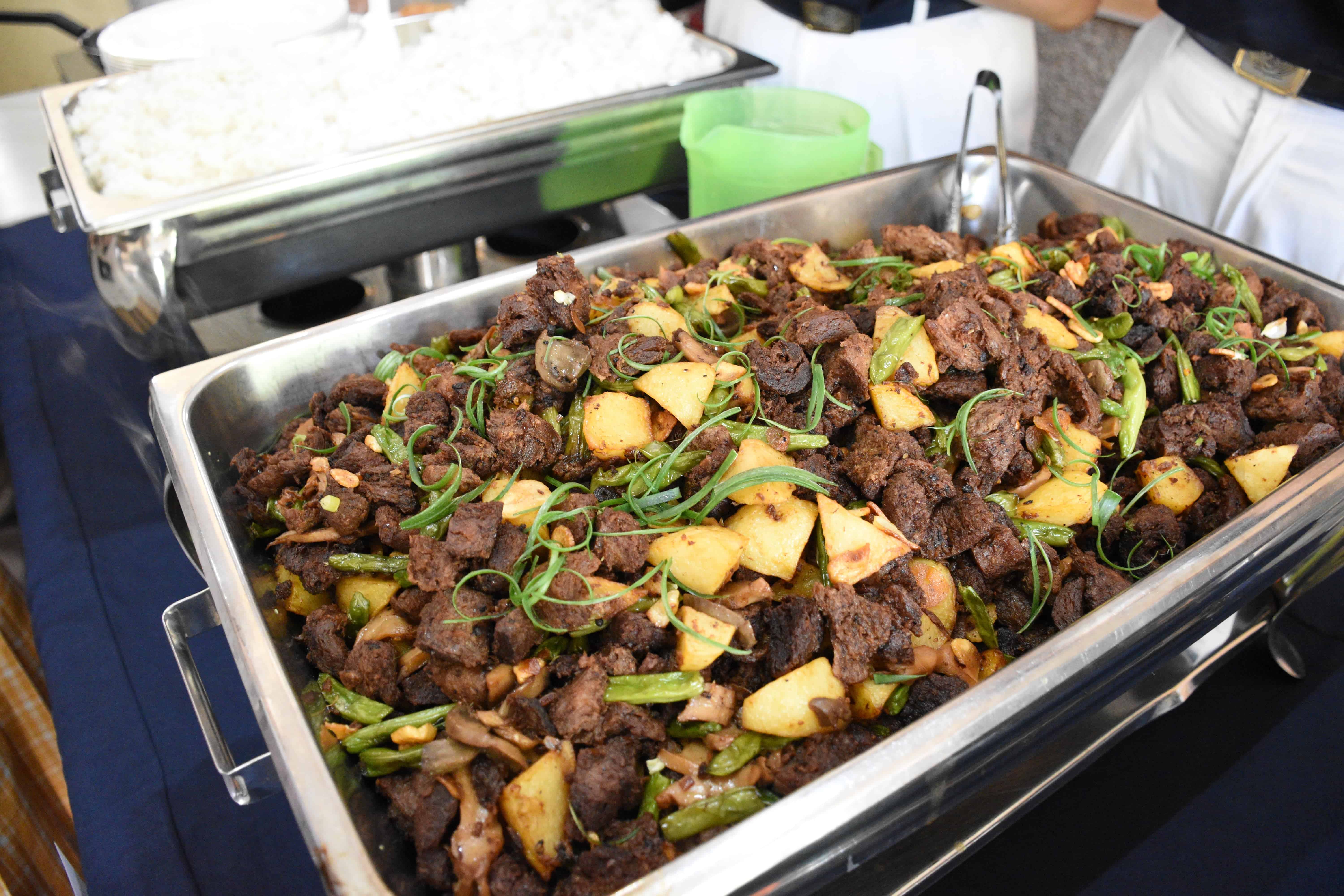 This beef salpicao is 100-percent meat-free!【Photo by Lineth Brondial】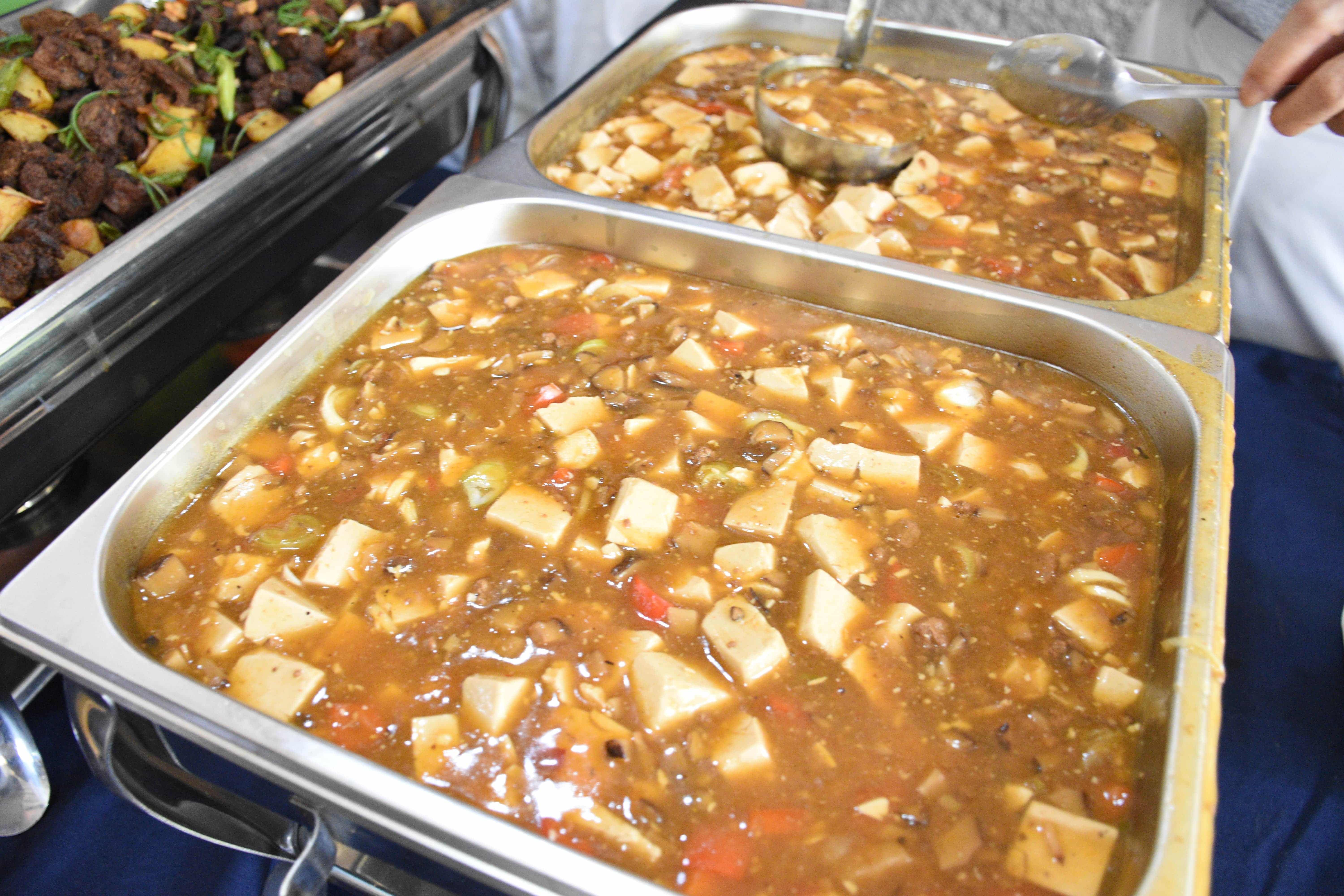 The Chinese dish mapo tofu is silken tofu with a spicy chili sauce.【Photo by Lineth Brondial】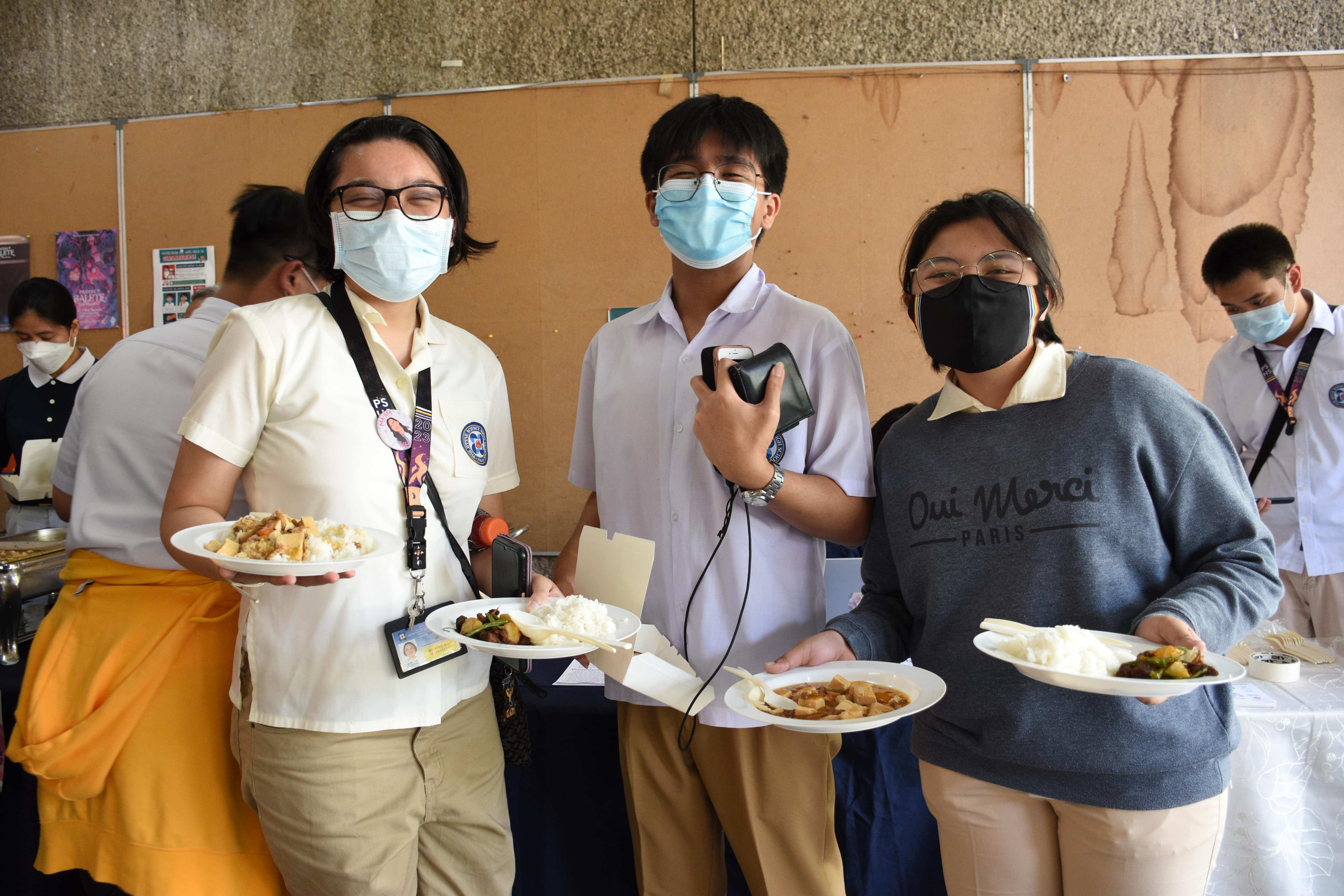 Philippine Science High School students enjoyed "Plant-Powered Pisay"'s vegan selections so much, they asked that it be a permanent part of the camp.【Photo by Lineth Brondial】
Go Back