New Tzu Chi scholars from Iloilo dream big
Home visits took volunteers to the province's remote areas
By Joy Rojas
Fourteen college students from Iloilo were granted scholarships by the Tzu Chi Foundation, the result of successful home visits conducted on September 18 and 19 by Manila volunteers with the help of Tzu Chi counterparts from Cebu. Also facilitating the home visits were members of Red Cross Youth Iloilo, who helped locate the residences of potential candidates.
Committed to extending Tzu Chi's educational assistance program to less-fortunate but deserving students all over the country, the group traveled to remote parts of the province, some of them a good 1-2 hours away by car from Iloilo City.
Now living in the mountains of barangay (village) Buenavista, in the fourth-class municipality of Tubungan, Karl Louie Tagriza first heard of the Tzu Chi Foundation when he was studying at the Sisters of Mary School Boystown in Minglanilla, Cebu. "It was at the height of a typhoon when one of the nuns told us that donors from Taiwan were coming to give us rice," says Karl, 19. Noting that the foreign donors were Buddhist, the Catholic nun said, "They're very kind. Even if they're of a different religion, they still help us."
Indeed, the compassion displayed by the men and women in their trademark blue shirt and white pants was so palpable, it left a lasting impression on Karl. "I felt how they really love people, especially the youth."
Thus, when he chanced upon an announcement of Tzu Chi's scholarship program, he decided to give it a shot. It would certainly ease his family's financial woes. Last year, his father, a barangay tanod (village officer) suffered a stroke, leaving his laundrywoman wife to care for him and their children. Working as a student assistant in the school library during his breaks earns Karl P25 an hour, but it's not enough when there are so many people to look after.
At first Karl, who is taking his Bachelor of Industrial Technology major in Civil Technology at Iloilo Science and Technology University (ISTU), thought of quitting school to work. Eventually, he decided against it, thinking he had better chances of getting a good job if he graduated.
With his Tzu Chi scholarship, Karl suddenly has direction in life. "That's what I hope to accomplish," he says. 'To finish my studies and help my family and others."
From the coastal barangay of Baybay, in the Municipality of San Joaquin, Rizalie Belarmino dreams of the day she can finally provide for the needs and wants of her fisherman father, fish vendor mother, and her five siblings. The 19-year-old is a Bachelor of Science major in Computer Science sophomore from Western Visayas State University (WVSU).
Rizalie worries in particular for her father, who subjects himself to the unpredictable weather and seas each time he goes out to fish. All that effort and risk to his life yield him P3,000 a month, which doesn't go very far when your six kids are all in school.
That's why Rizalie's determined to do well in her studies. "When I get a job after graduating, I want my parents to experience comfort," she says. "I want to free them from the hardship of supporting us."
Even before she turned 20, Rommelen Dema-ala was already exposed to the harsh and painful realities of life. In 2017, her father left her and her siblings for another woman. In 2021, her mother followed suit, abandoning her children to join her boyfriend in Negros. Both parents no longer keep in touch with their kids, who live by themselves in Paloc Sool, Municipality of Dumangas.
"It hurts," admits Rommelen of the cruel blow life dealt her. "I always dreamed of having a complete family. But unfortunately, these things happen."
Devastated as she is, she soldiers on. Rommelen, a Bachelor of Secondary Education sophomore majoring in English at WVSU, became a working student. She took on a job at a call center, then used her talent for digital art in projects like a storybook for a teacher in Bacolod.
With her dream of a complete family dashed, perhaps the Tzu Chi scholarship can help her achieve another dream. "I really want to teach children from remote areas," she enthuses. "But I also want to become a graphic designer. So, I can become a teacher and create my own storybooks!"
Jazel Basto's girlish smiles and giggles could only go so far in covering up what she really feels about her circumstances in life. When asked to describe the day-to-day challenges her laborer father and housewife mother go through to raise seven children, the 19-year-old from Barangay Balud II, Municipality of Zarraga, could barely keep it together.
"Sometimes we have no food. We look around for vegetables just so we have something to eat," she says, sobbing. "Life is hard especially when you don't have work. My father and mother, they don't have permanent jobs. But because of their determination and perseverance to fulfill their roles and responsibilities as parents, they take on odd jobs and sidelines."
To contribute to her family's needs, the WVSU sophomore, taking her Bachelor of Secondary Education major in Values Education, is a student assistant to her former senior high teacher. She also plants and harvests rice and sugar cane.
Graduating from college and landing a stable job are her immediate goals "not just for myself," she says, "but to pay my parents back for the hardships that they went through to send me to school. Also, to help my brothers and sisters finish their studies." Realizing the value of education and its far-reaching effects, she wants to become a teacher someday, so she can impart knowledge that her students can apply in their daily lives.
In the face of life's difficulties, Jazel maintains an optimistic outlook. "Nothing is impossible for as long as you have determination and perseverance," she says. "No matter how hard the road, if you keep at it, you can do it."
Karl, Rizalie, Rommelen, and Jazel are among the second batch of Tzu Chi scholars from Iloilo. Last July, volunteers granted scholarships to seven Iloilo college students from ISTU, bringing the current number of Iloilo college scholars to 21.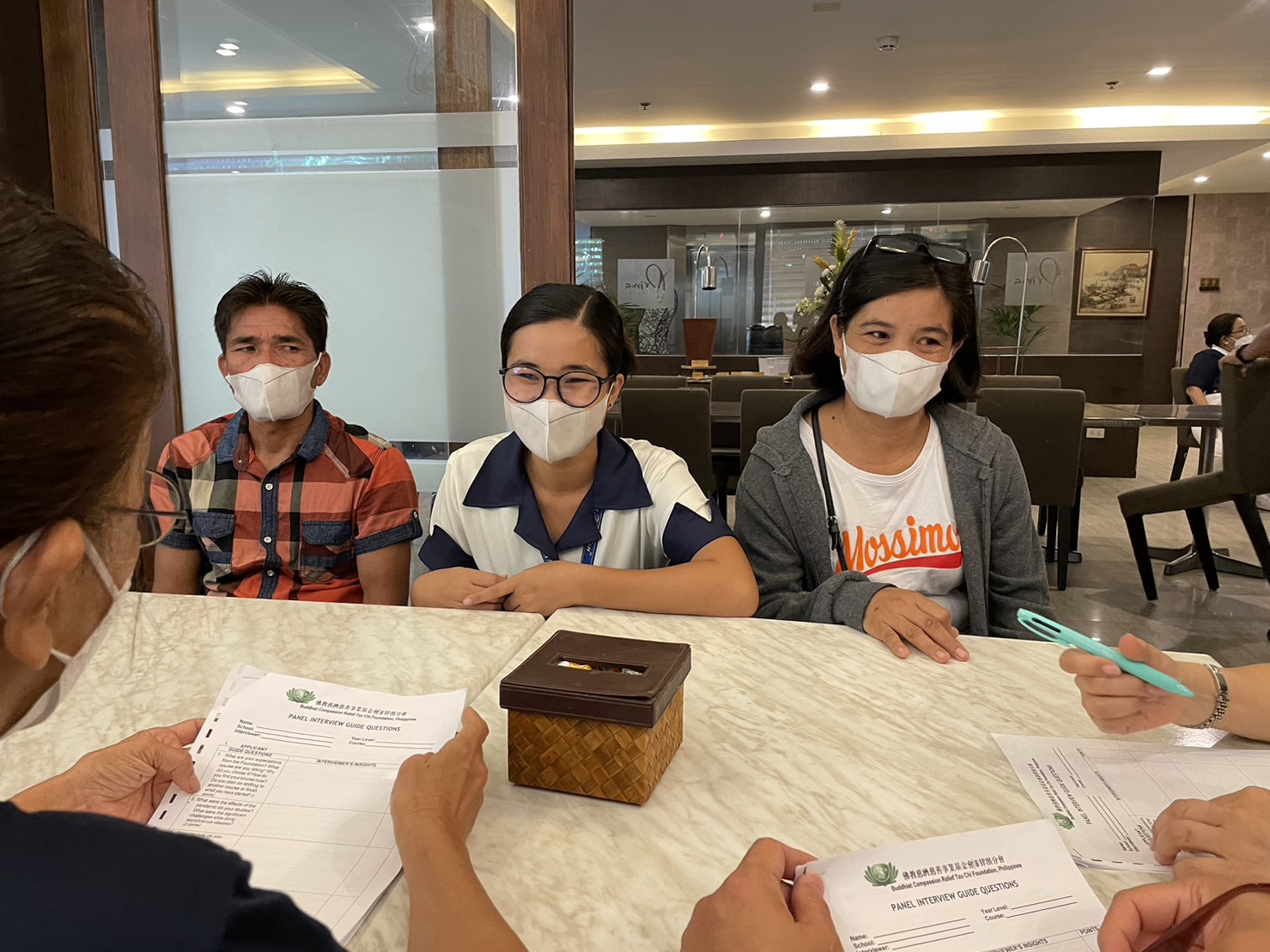 Flanked by her father Jose (left) and mother Annie (right), Jazel Basto (center) meets with Tzu Chi Foundation volunteers during an interview with scholar candidates and their parents.【Photo by Jeaneal Dando】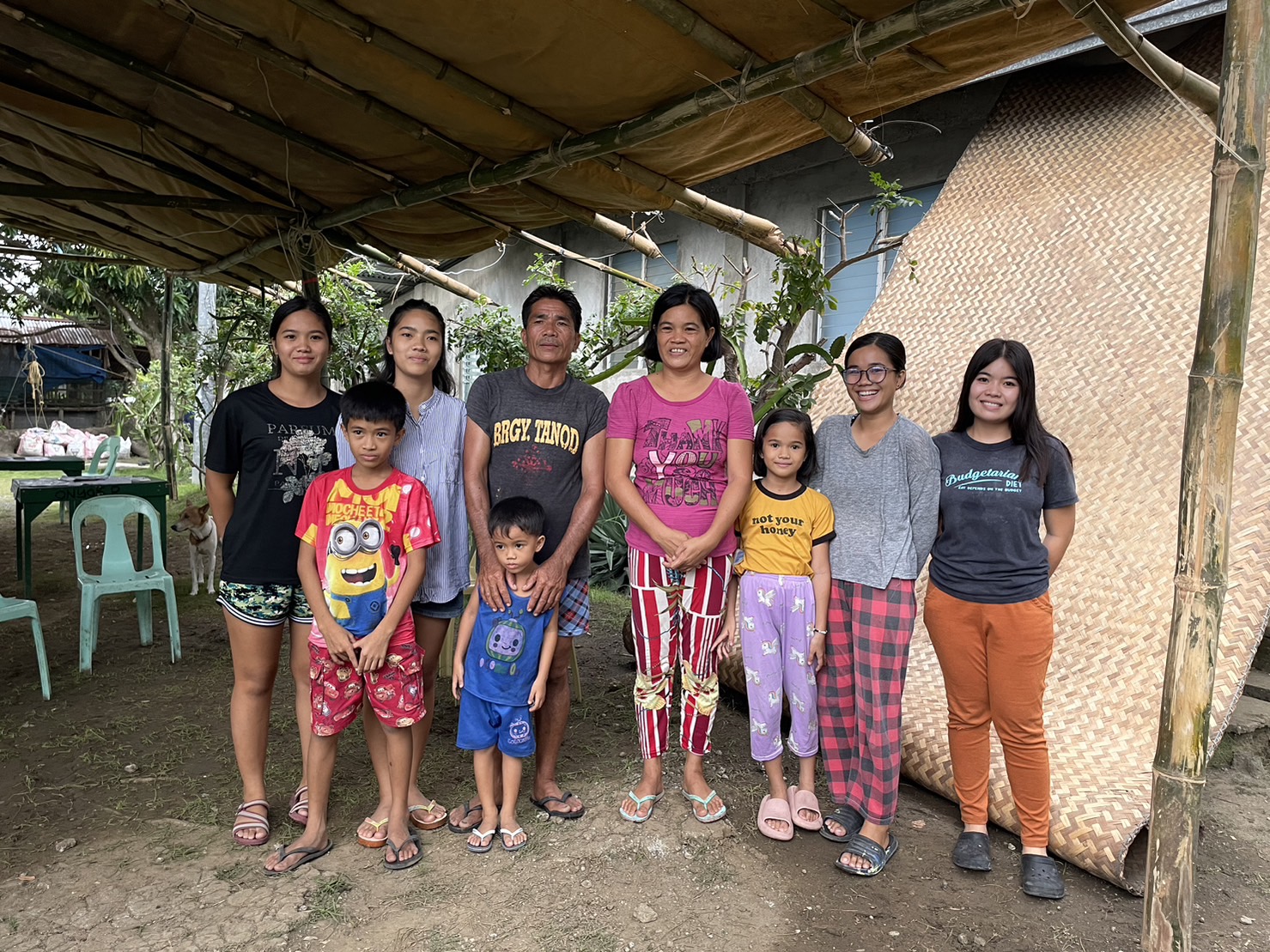 With her scholarship, Jazel Basto (second from right) plans to study hard, graduate, and find work, "to pay my parents back for the hardships that they went through to send me to school. Also, to help my brothers and sisters finish their studies," she says.【Photo by Jeaneal Dando】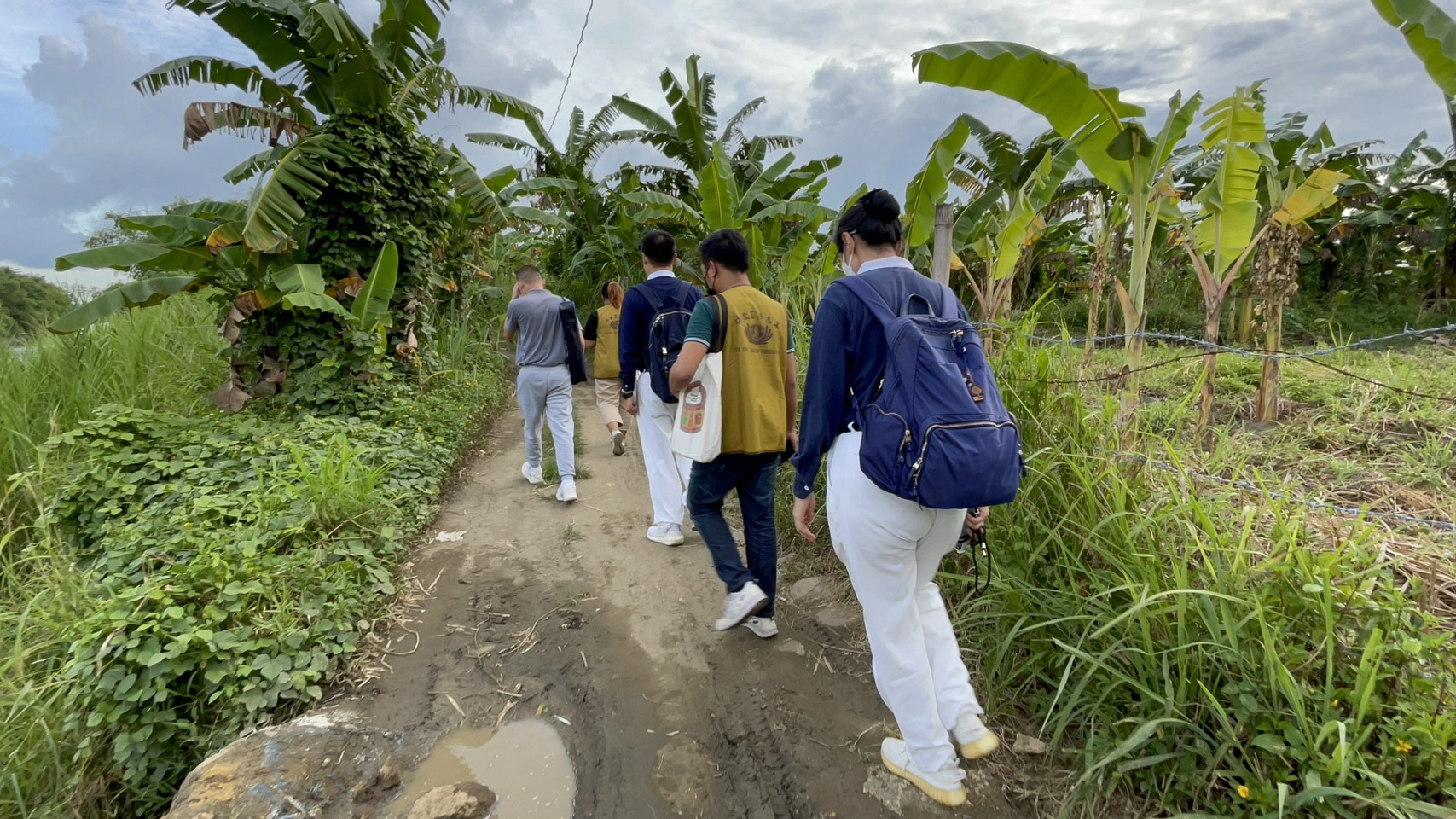 In Iloilo, Tzu Chi volunteers conducted home visits in remote areas, in an effort to extend educational assistance to less-fortunate but deserving students all over the country.【Photo by Jeaneal Dando】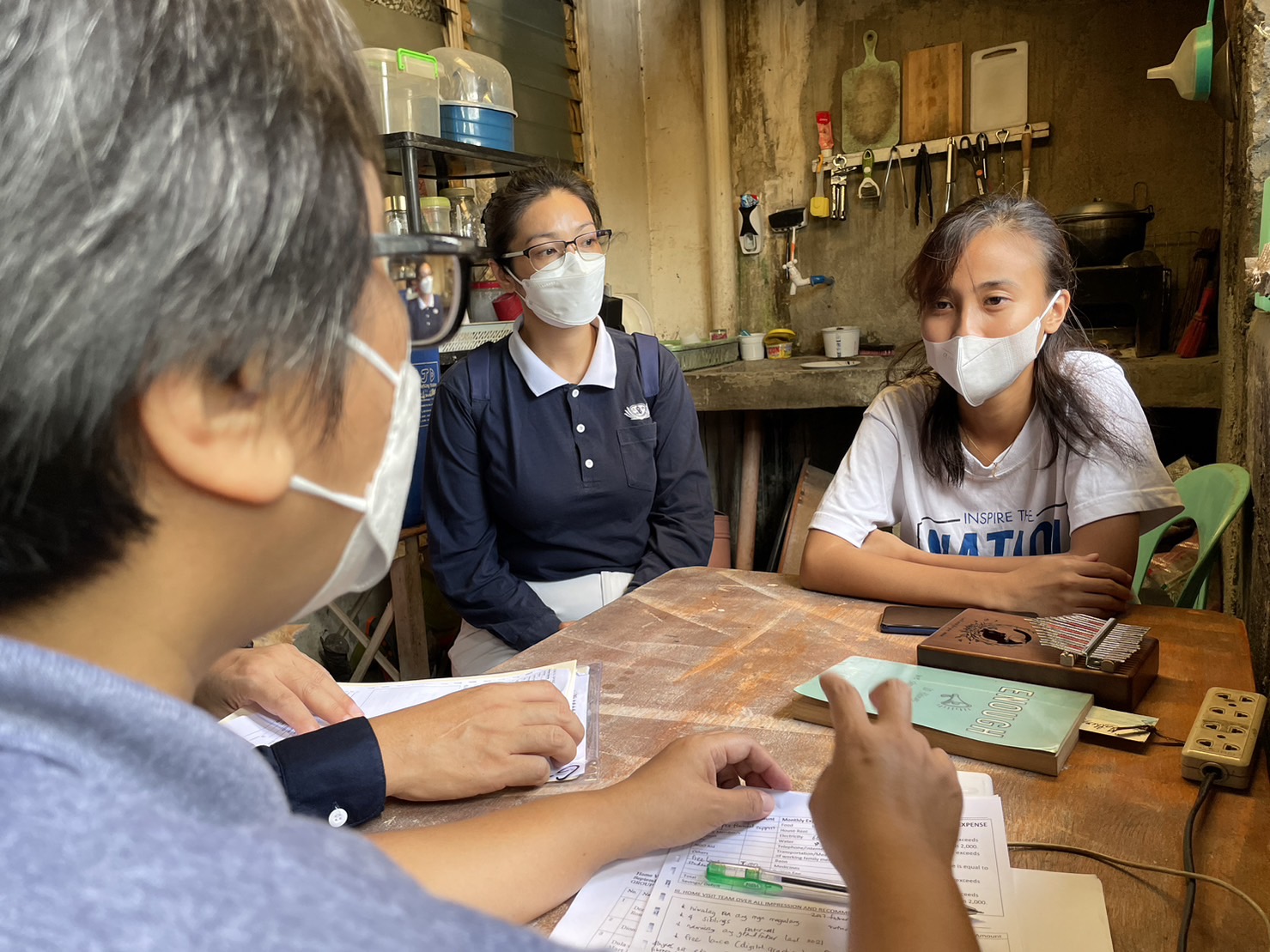 Rommelen Dema-ala (first from right) is interviewed by Tzu Chi volunteers in her home.【Photo by Jeaneal Dando】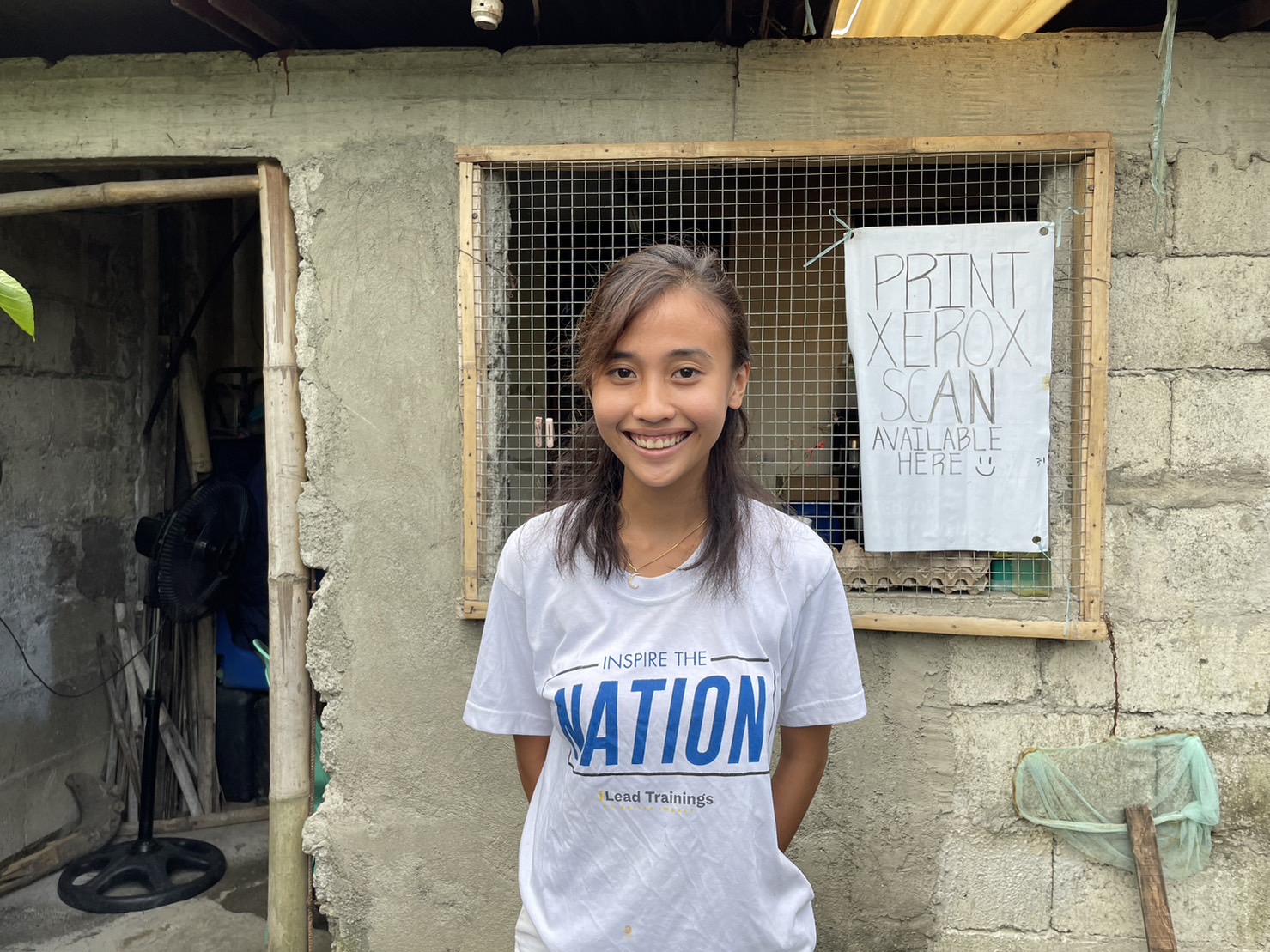 Rommelen Dema-ala is a sophomore taking her Bachelor of Secondary Education major in English at WVSU. She also accepts projects that could use her talent in digital art.【Photo by Jeaneal Dando】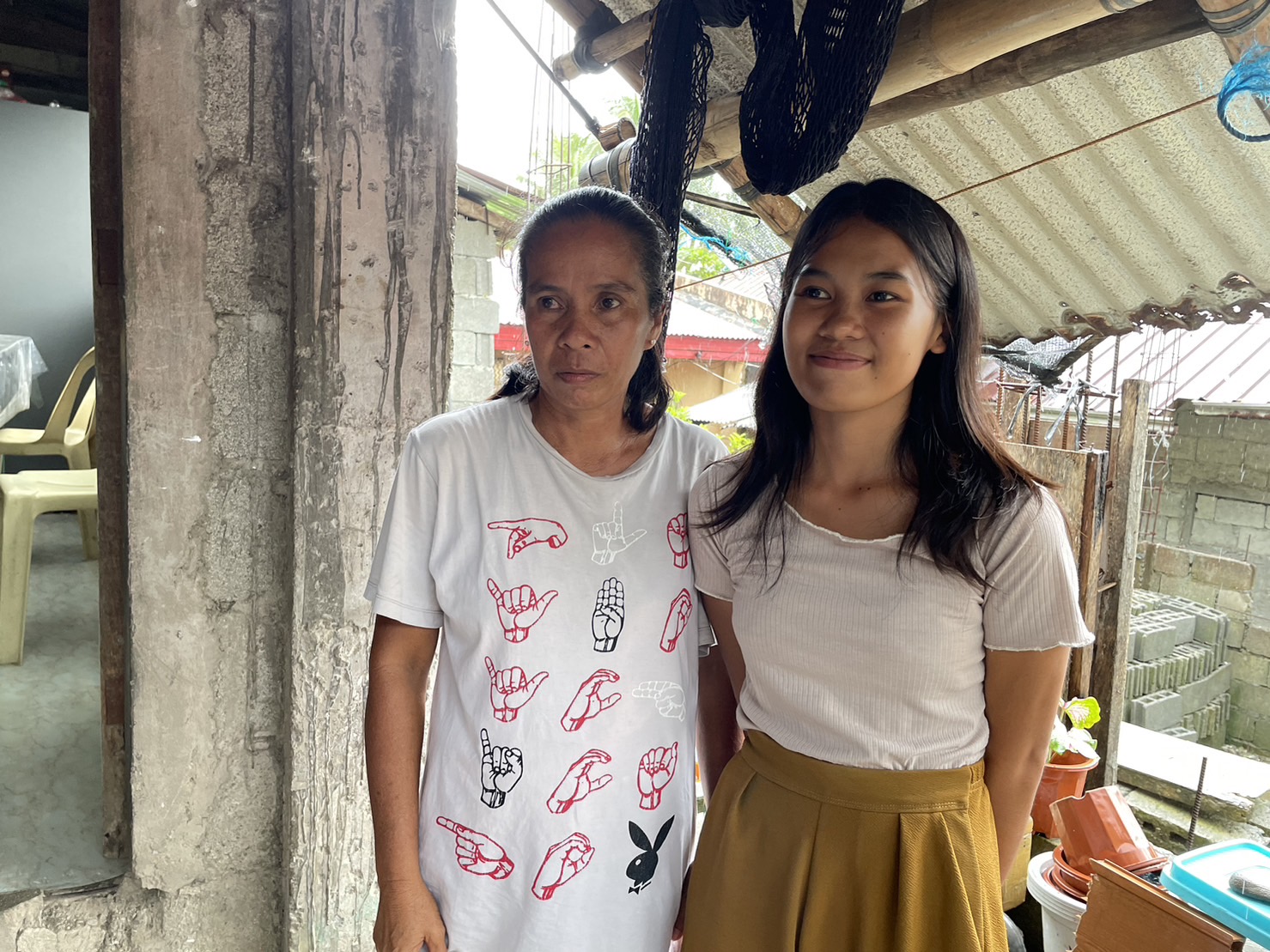 Fisherman's daughter Rizalie Belarmino (right) poses with her mother Analie.【Photo by Jeaneal Dando】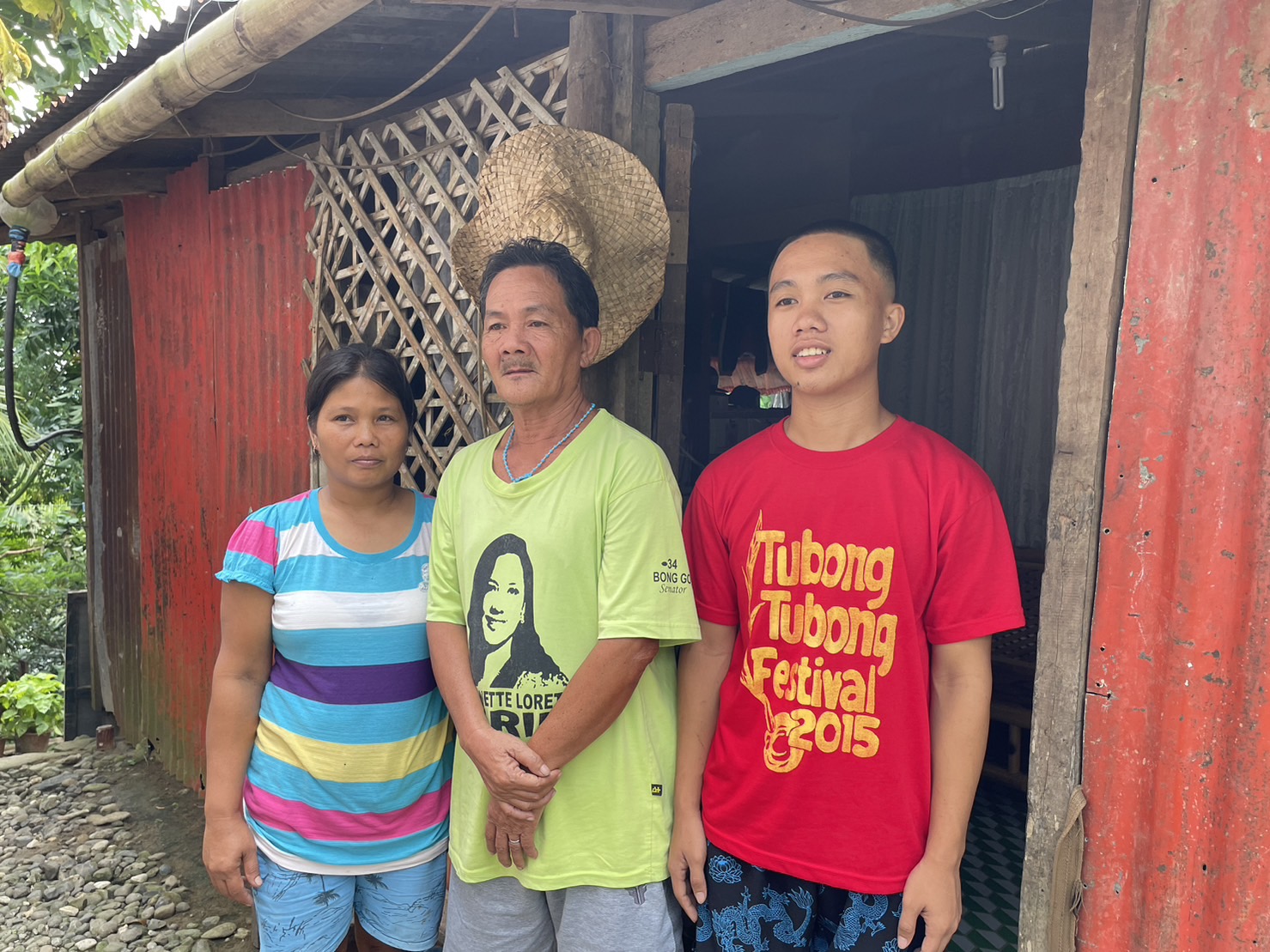 Karl Louie Tagriza (first from right) with his father Melchor (center) and mother Alejandra (first from left). Last year, Melchor suffered a stroke, leaving the responsibility of supporting the family to Alejandra, a laundrywoman.【Photo by Jeaneal Dando】
Go Back