TIMA doctors enjoy dinner, memories at BTCC Café
Guests include the first batch to join Tzu Chi's medical missions.
By Joy Rojas
At a dinner organized on June 3 at the Tzu Chi Café for Tzu Chi International Medical Association (TIMA) volunteer doctors, the mood was light and convivial as guests took turns sharing their medical mission experiences with fondness, humor, and gratitude.
"Since we haven't been together for a long time because of the pandemic, I said, 'Why don't we take this opportunity to have some sort of a reunion?'" explains TIMA co-founder and Chinese General Hospital and Medical Center (CGHMC) oncological surgeon Josefino "Jo" Qua. "The group includes those who were with us from the start of the medical mission and those who came along as we were doing it. We have pediatricians, internists, surgeons, and anesthesiologists."
From 1995 to 2001, Tzu Chi Philippines' volunteer doctors embarked on medical missions all across the archipelago, providing their expertise for free to patients who had no means or access to professional medical and surgical treatments. Held in local schools 3-4 times a year, TIMA's medical missions relied on borrowed, rented, and secondhand equipment as well as doctors' creativity and instincts.
CGHMC anesthesiologist Dr. Edna Brioso remembers being sympathetic towards patients who insisted they be treated despite not passing doctors' screening, "because they crossed several mountains just to reach the medical mission site," she says. "After surgery, patients usually complain of post-op pain, but in Tzu Chi medical missions, patients are usually smiling and very grateful. That really touched me."
For fellow CGHMC anesthesiologist Dr. June Lim, the medical missions made her hone her skills and think on her feet. TIMA's anesthesia machine wasn't like the equipment found in hospitals; instead, it was portable one used in Desert Storm. "I had to figure out how to use it and set it up," she says. If the finger pulse oximeter is a staple of hospitals today, back then, Dr. Lim and her colleagues monitored patients' vitals by taking their blood pressure or pulling down their lower eyelid to check for iron deficiency.
"Looking back, it was scary," says the doctor who participated in as many as 13 thyroid surgeries in one day. "It was also tiring but exciting. I tell new residents what we used to do in those medical missions and they are in awe. They want to join the medical missions too."
The lone cardiologist in TIMA medical missions, CGHMC's Dr. Ellen Tan-Cu remembers being anxious about some of the places they traveled to, particularly areas down South. "But we were well taken care of by Tzu Chi volunteers and our local contacts from the provinces we visited," she says. Still, a consult with a former member of a notorious terrorist group made her very nervous—especially since he did not pass the screening and could not be treated. "He was nice and he understood when we explained why."
"Every time Dr. Jo Qua calls, nobody could say no to him," she says with a smile. "I'm very happy and thankful for the experience."
Colleagues cracked up when CGHMC surgeon Dr. Earl Go admitted his initial doubts about Tzu Chi and the three lady volunteers led by Tzu Chi Philippines' first CEO Linda Chua. When asked about the cost of a secondhand anesthesia machine, Go and his colleagues quoted a hefty six-figure amount. Imagine their surprise when Chua made out a check for three machines!
"I thought Chinese General Hospital was huge," adds Dr. Go. "But when we went to the hospital in Hualien, Taiwan, we were shocked. I'm sorry for underestimating Tzu Chi. I thought they were small time. Turns out, we were small time."
Tzu Chi's medical assistance continued even as TIMA's medical missions winded down. In a PowerPoint presentation, Tzu Chi Philippines CEO Henry Yuňez cited Tzu Chi's swift action in addressing the pandemic. When face masks and personal protective equipment (PPE) were scarce during the early stages of the lockdown, Dr. Qua personally sourced supplies and dropped them off at various hospitals. Tzu Chi also organized a vaccination rollout in July 2021 in partnership with the Federation of Filipino-Chinese Chamber of Commerce and Industry, Inc., the Department of Health, MedGrocer, and TIMA. Volunteers also donated high-flow nasal cannula oxygen machines to hospitals all over the Philippines to aid in the recovery of patients with moderate to severe COVID-19. Patients recovering from home could also borrow oxygen concentrators from Tzu Chi, a valuable machine to have when oxygen supplies were running low.
Today, cataract surgeries and other eye procedures are still being performed for free at Buddhist Tzu Chi Eye Center in Sta. Mesa, Manila. Tzu Chi has also recently facilitated angioplasty procedures for heart patients and metal implants on the limbs of orthopedic patients.
Such activity suggests that TIMA's days are far from over. Avers Dr. Qua before guests gathered for a group photo, "There are so many things to talk about, pictures to look at, memories to reminisce. But the most important is our future."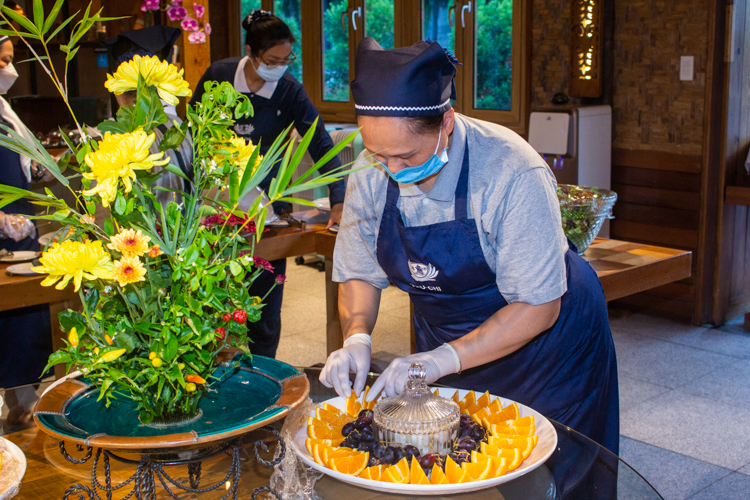 At the Tzu Chi Café, a volunteer prepares the fresh fruit platter. 【Photo by Kendrick Yacuan】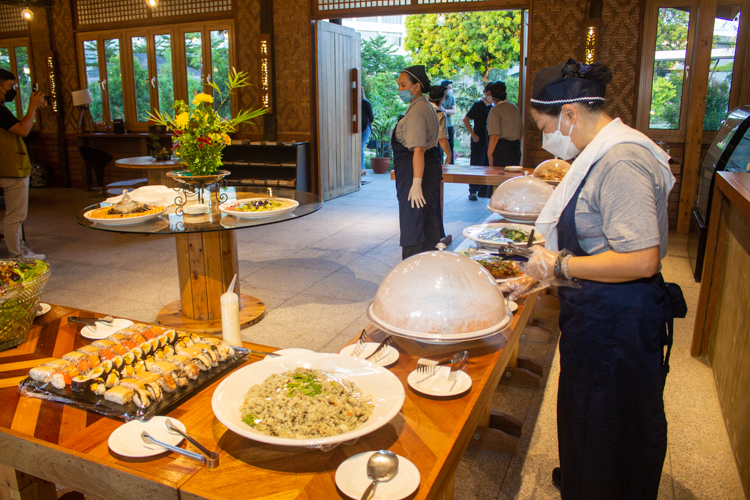 A sumptuous spread of vegetarian dishes awaits dinner guests.【Photo by Kendrick Yacuan】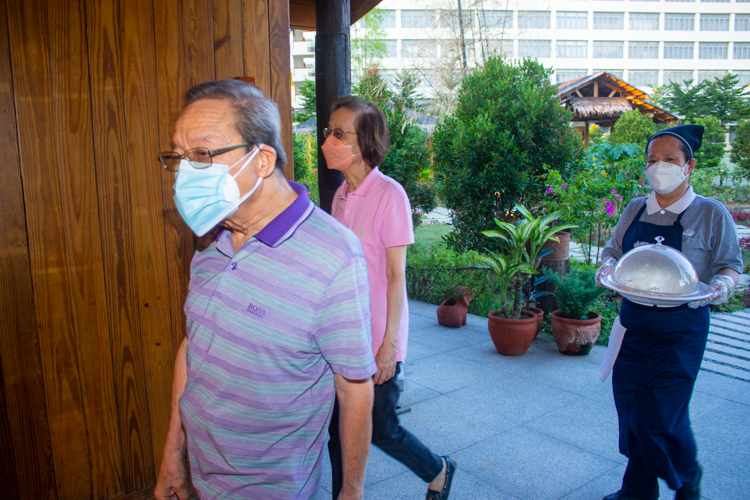 Metropolitan Medical Center internist Engte Go is the early bird of the TIMA dinner.【Photo by Kendrick Yacuan】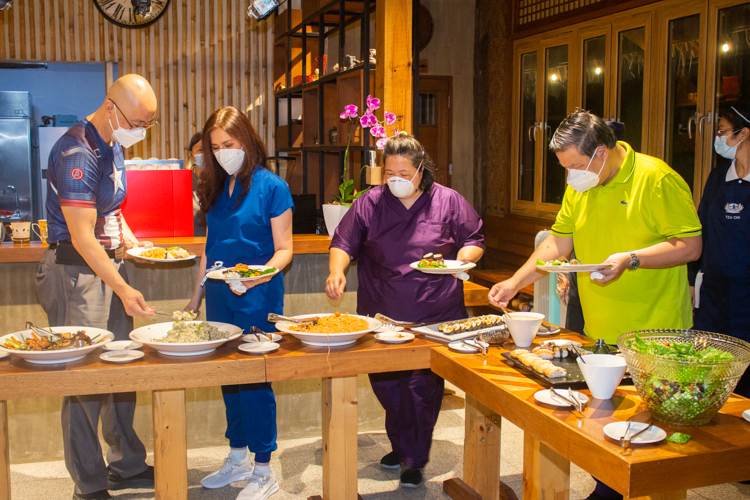 TIMA doctors help themselves to hearty and healthy vegetarian fare.【Photo by Kendrick Yacuan】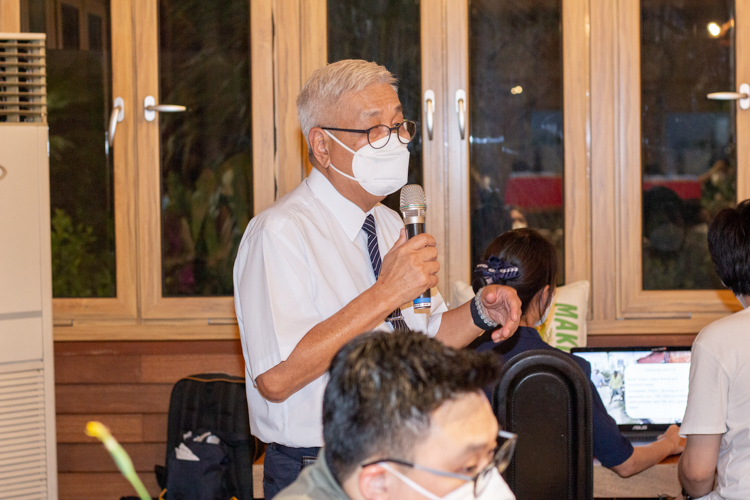 Tzu Chi Philippines CEO Henry Yuňez enumerates Tzu Chi's various medical assistance initiatives in a PowerPoint presentation.【Photo by Kendrick Yacuan】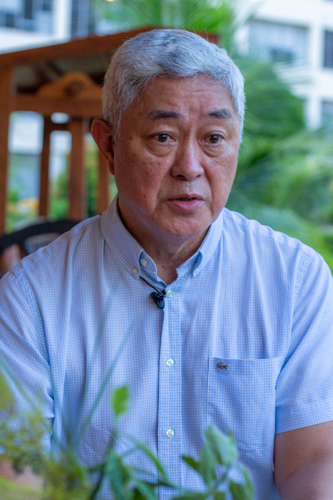 TIMA co-founder and Chinese General Hospital and Medical Center oncological surgeon Jo Qua organized the dinner for TIMA doctors.【Photo by Kendrick Yacuan】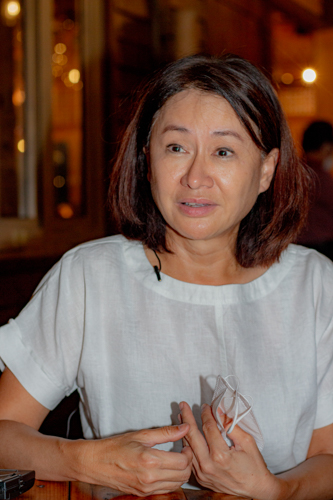 Anesthesiologist June Lim credits the medical missions for honing her skills and making her think on her feet.【Photo by Kendrick Yacuan】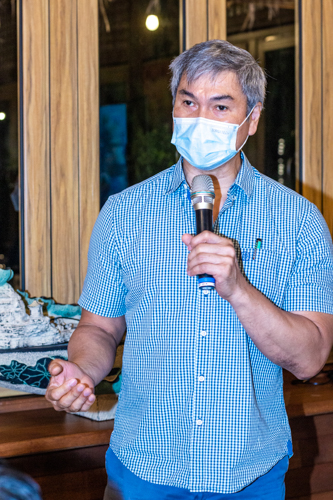 Surgeon Earl Go erased all doubts about Tzu Chi when he saw the foundation's hospital in Hualien, Taiwan. "I thought they were small time. Turns out, we were small time."【Photo by Kendrick Yacuan】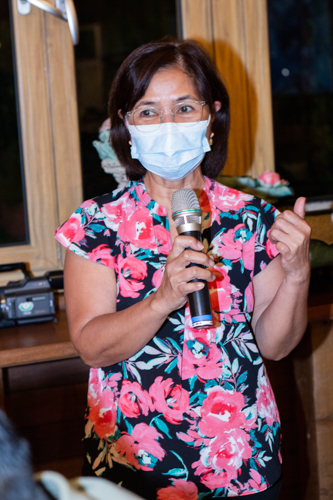 "After surgery, patients usually complain of post-op pain, but in Tzu Chi medical missions, patients are usually smiling and very grateful. That really touched me," says anesthesiologist Edna Brioso.【Photo by Kendrick Yacuan】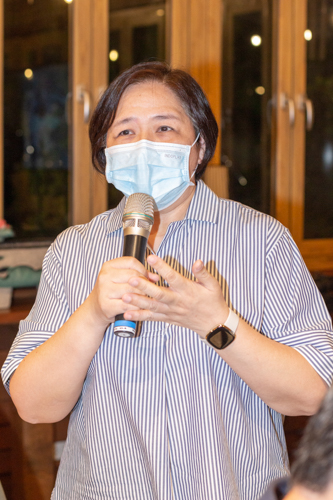 One of cardiologist Ellen Tan-Cu's most unforgettable patients at the medical missions was a former member of a notorious terrorist group.【Photo by Kendrick Yacuan】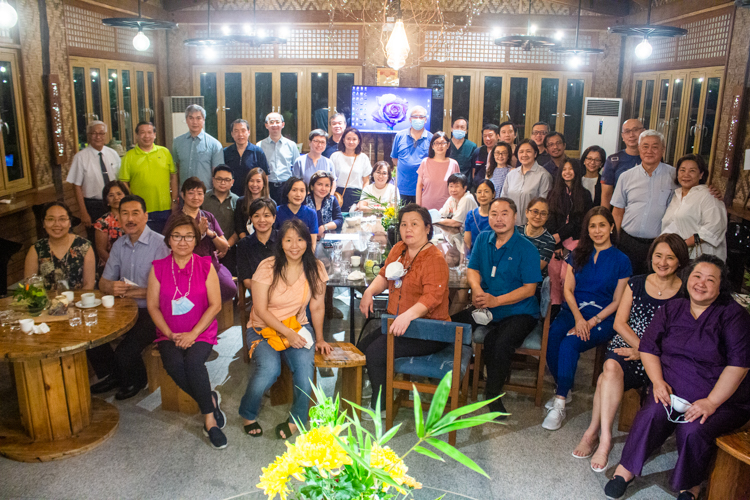 Guests gather for a group shot before wrapping up dinner.【Photo by Kendrick Yacuan】
Go Back