Humility and gratitude at May 13 3 steps and 1 bow
The ritual has a profound effect on both first-time and regular participants.
By Joy Rojas
At the May 13 staging of 3 steps and 1 bow, a symbolic pilgrimage that kicked off the annual celebration of Buddha Day, Mother's Day, and Tzu Chi Day, volunteer Angie Soriano was one of the early birds. To ensure she would make it from her home in Marikina to the Buddhist Tzu Chi Campus in Sta. Mesa, Manila, well before the start, she woke up at 3 am.
Certified a Tzu Chi commissioner in 2015, Angie has participated in numerous 3 steps and 1 bow rituals before. What is it that makes this solo parent of three grown kids eager to attend an event that involves taking slow, measured steps before getting down on one's knees to a full prostration over and over again?
For Angie, the occasion isn't just to honor Tzu Chi founder Dharma Master Cheng Yen for the compassion and relief she continues to extend through Tzu Chi chapters worldwide. "It's about repentance, letting go of all your anger and shortcomings," she says.
It was also a chance for her to put into action a teaching from Master Cheng Yen that she strives to live by: Be humble. While waiting for the 3 steps and 1 bow to begin, Angie took it upon herself to approach a volunteer she had a minor tiff with and greet the person with a sincere kiss and hug. "Sorry, it was not my intention," she told the surprised volunteer, who assured her that all was well between them.
"Whose fault it was didn't matter. What's important is to always stay humble," she says.
"Gan en, Master Cheng Yen. I hope you stay healthy and strong so you can help even more people. We volunteers from Marikina and the Philippines will always be here to support your goals and missions," she says.
The ritual had a profound effect on first-timers too. As writer of Tzu Chi's Communications Department, Ben Baquilod has read and written about 3 steps and 1 bow since joining the foundation in 2022. Participating in it as opposed to simply reporting about it gave him a fresh perspective and a better appreciation.
"It was a practice of mindfulness, a walking meditation," he says. "There was a feeling of connectedness with everyone participating. When you move in unison, you feel connected with the rest of the people of the pilgrimage. And when you feel connected or at one with them, it's easier to develop compassion for everyone—not just humans but animals and all sentient beings."
Ben also likened the ritual to a form of prayer. With every step and bow, he remembered "people who were suffering, people living in extreme poverty, those with medical conditions, and those who find it difficult to go to school."
"I also thought of Master, since the event celebrates her birthday," he says. "I wish her the best, good health, for the Tzu Chi mission to spread more, and for us to help more people in need."
Days before the 3 steps and 1 bow, another first-time participant, Clifford Co, already felt the gravity of the occasion. "Every Tzu Chi event is important and has purpose," says the partnership assistant under the Office of the CEO. "For the 3 steps and 1 bow, it's to give reverence to Master and her efforts to keep Tzu Chi going."
Although Master Cheng Yen doesn't require such recognition, or rituals for that matter, Clifford and other Tzu Chi volunteers believe "that even as we sweat and toil on the ground, it's the least we can do to give respect to Master and the Buddha."
"Long live, Master Cheng Yen" is his message to the Dharma Master on this most auspicious day. "The good Tzu Chi does and can do is all because of your efforts for more than five decades."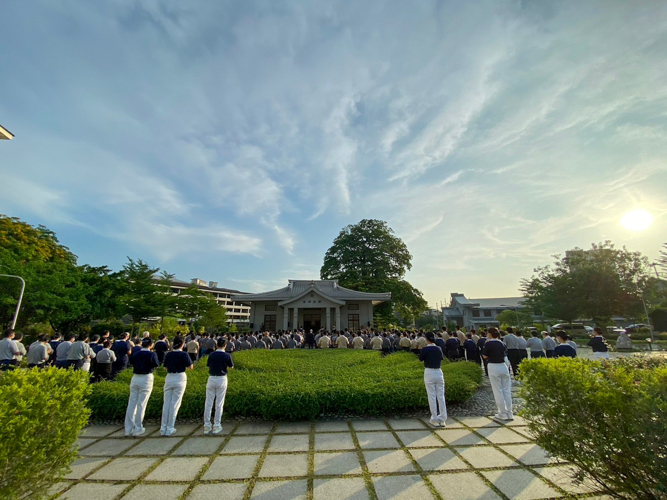 Tzu Chi Foundation's annual celebration of Buddha Day, Tzu Chi Day, and Mother's Day began in the early morning of May 13 with the solemn 3 steps and 1 bow ceremony to honor Dharma Master Cheng Yen. 【Photo by Matt Serrano】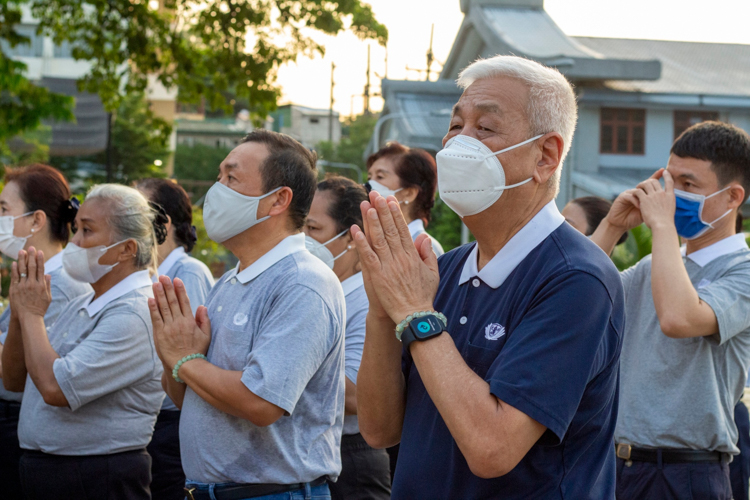 Tzu Chi Philippines CEO Henry Yuñez took part in the activity participated in by members of the Tzu Chi community and guests.【Photo by Matt Serrano】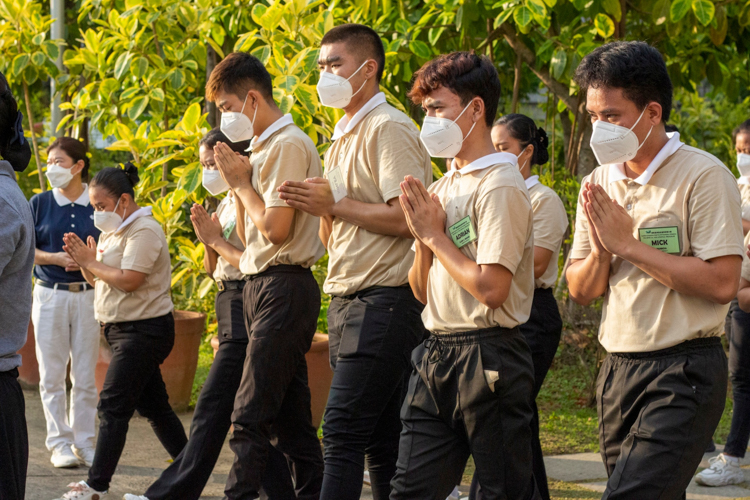 Tzu Chi caregiver students, including three from Bhutan, joined the procession.【Photo by Matt Serrano】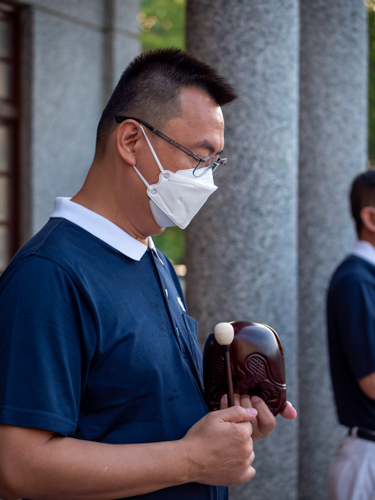 A volunteer strikes a bell to signal participants to walk and bow.【Photo by Daniel Lazar】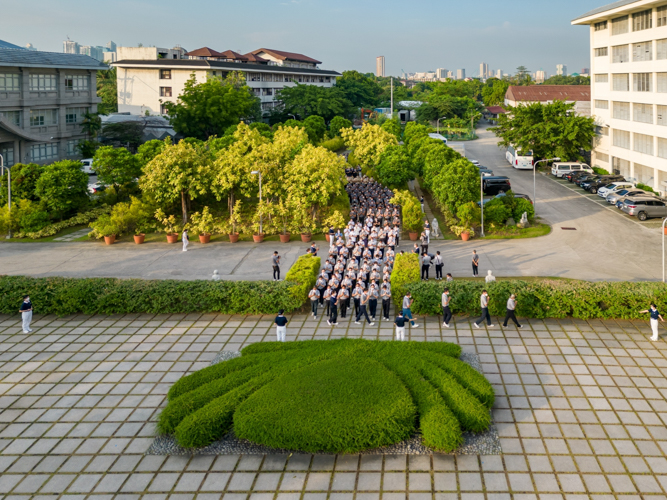 More than 300 commissioners, trainees and volunteers, students, and special guests joined the 3 steps and 1 bow pilgrimage at the Buddhist Tzu Chi Campus in Sta. Mesa, Manila. 【Photo by Daniel Lazar】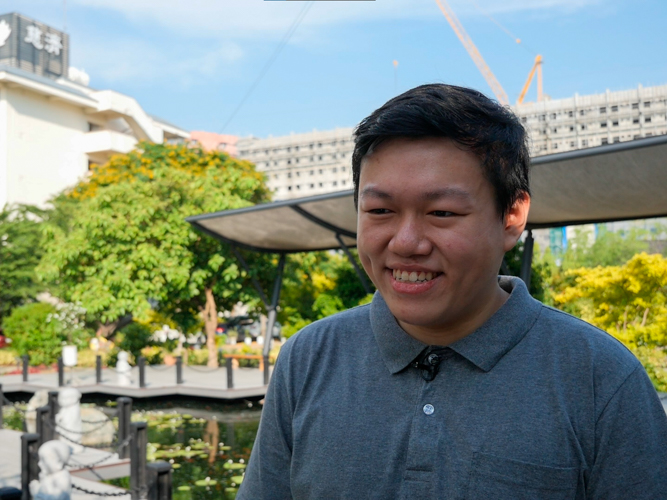 The summer heat and physical demands of measured walks and prostrations were challenging, but for Clifford Co, partnerships assistant under the Office of the CEO, "it's the least we can do to give respect to Master and the Buddha."【Photo by Harold Alzaga】
After reporting on the 3 steps and 1 bow event, Tzu Chi Communications Department writer Ben Baquilod experienced it for the first time. "It was a practice of mindfulness, a walking meditation. There was a feeling of connectedness with everyone participating."【Photo by Daniel Lazar】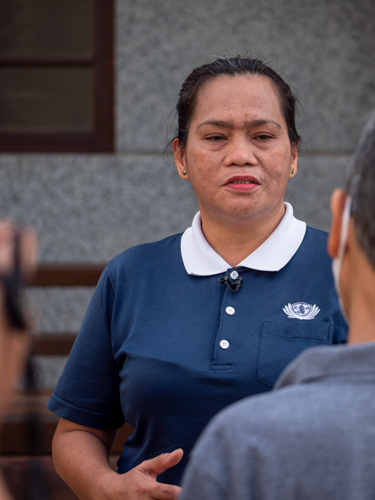 For Tzu Chi commissioner Angie Soriano, the 3 steps and 1 bow "It's about repentance, letting go of all your anger and shortcomings."【Photo by Daniel Lazar】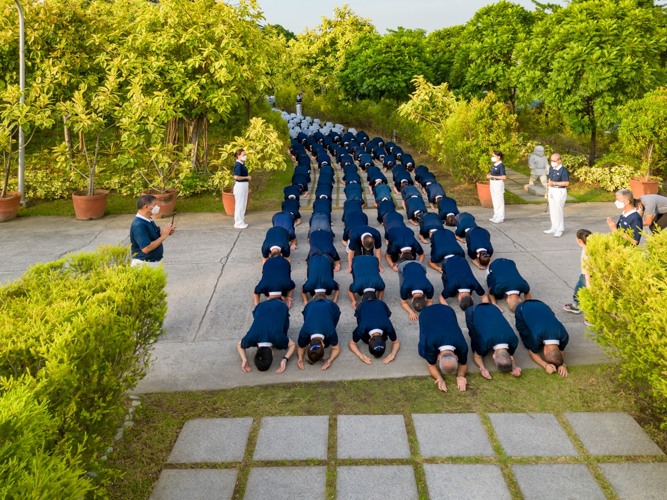 Commissioners prostrate before the main entrance of the Jing Si Abode. 【Photo by Daniel Lazar】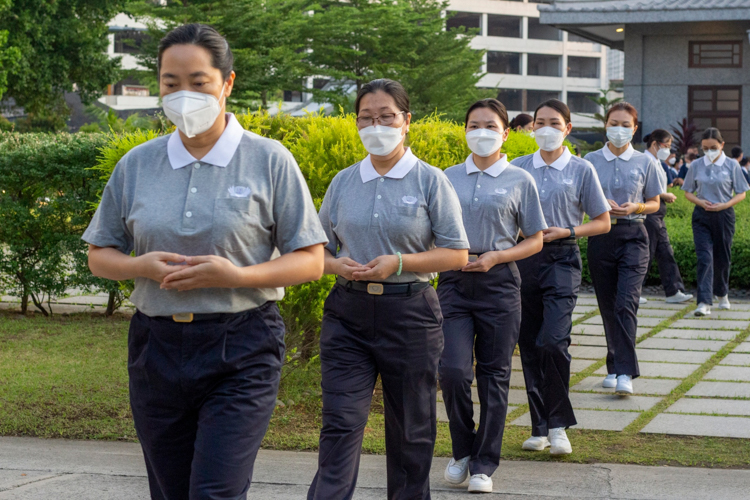 Trainees walk solemnly to the start of the pilgrimage.【Photo by Matt Serrano】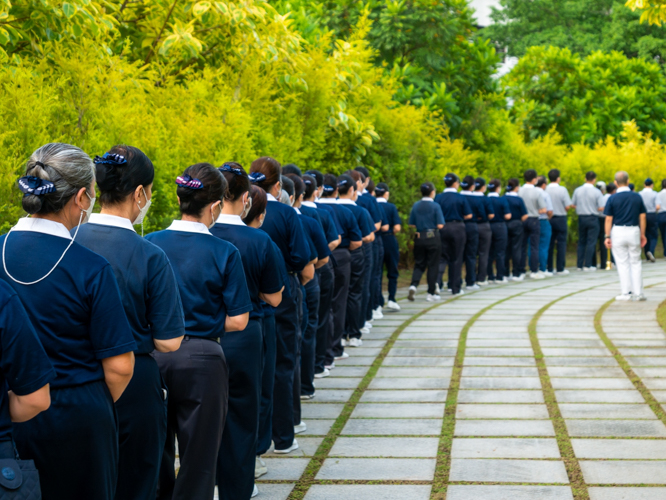 The pathway of the garden facing the Jing Si Abode served as the starting point of 3 steps and 1 bow. 【Photo by Daniel Lazar】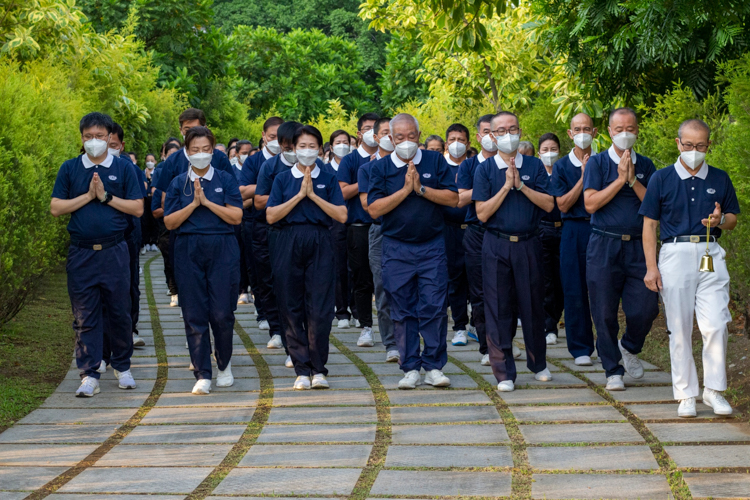 Commissioners walk in unison in a ritual to honor Dharma Master Cheng Yen and Buddha.【Photo by Matt Serrano】
Go Back