Tzu Chi, PUP ink MOU for scholarship, partnership programs
The event signifies a stronger collaboration between the two institutions.
By Ben Baquilod
Tzu Chi Foundation Philippines and the Polytechnic University of the Philippines (PUP) signed a Memorandum of Understanding (MOU) on April 13 to further strengthen Tzu Chi's Educational Assistance Program in the state university.
In the MOU signing held at the Buddhist Tzu Chi Campus, Tzu Chi and PUP sealed partnership to boost scholarship grants in PUP, conduct programs on environmental sustainability, provide access to on-the-job training, collaborate on technical-vocational programs, and provide platforms for extension projects and knowledge sharing between the two institutions.
"We hope that through Tzu Chi's scholarship program, we can uplift the lives of our students economically and help society at large," said Tzu Chi Philippines CEO Henry Yuñez.
At present, there are 53 Tzu Chi scholars from PUP, and this number is expected to increase following the agreement.
Since 1995, Tzu Chi has been providing scholarships throughout the Philippines, starting with elementary and high school students. In 2005, Tzu Chi began giving scholarships to college students, providing at least 13,000 scholarship grants for the past 28 years.
Flint Osric Gorospe, a Journalism graduate of PUP and a Tzu Chi scholar from 2014 to 2019, delivered a testimony at the MOU signing. "Before I knew Tzu Chi, I was just a child worker who strived to finish school despite life's hardships," said Gorospe.
The magna cum laude graduate, who now works as a communications officer for a government agency, thanked Tzu Chi for the values it instilled in him that helped uplift his life. "Tzu Chi taught me the importance of kindness, ecological consciousness, and continuous self-improvement," Gorospe said. Today, he is taking a Diploma in Visual Journalism at the Ateneo de Manila University as a fellow of the Konrad-Adenauer-Stiftung, Media Program Asia.
Current Tzu Chi scholar from PUP, Aira Canamor, also expressed her gratitude for the support she has received from Tzu Chi. She not only benefits from Tzu Chi's scholarship program, but also receives rice and grocery assistance on a regular basis.
For Canamor, a consistent president's lister, Tzu Chi has been a big blessing to her and her single mother. "Gratitude is the world's most beautiful language and the most genuine way for people to interact," she said, quoting Dharma Master Cheng Yen's Jing Si Aphorism.
PUP Vice President for Academic Affairs Dr. Emmanuel De Guzman believes that the partnership with Tzu Chi will be beneficial to the academic institution. "I think we have more to gain in terms of knowledge and enlightenment about ourselves and the world," he said. "Working with you is a big opportunity for the development of the PUP community."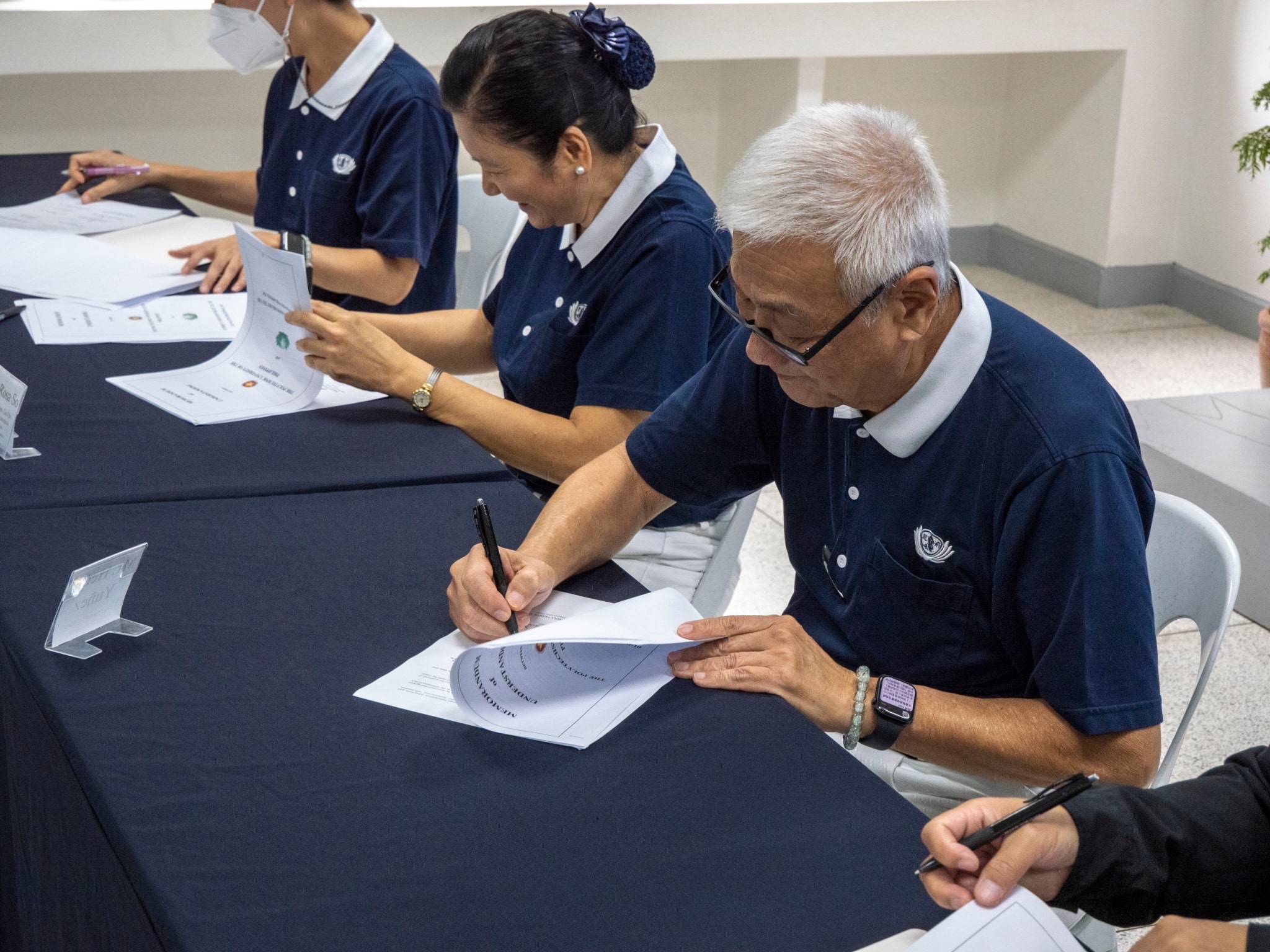 Tzu Chi Philippines CEO Henry Yuñez signs Memorandum of Understanding between Tzu Chi and the Polytechnic University of the Philippines. 【Photo by Harold Alzaga】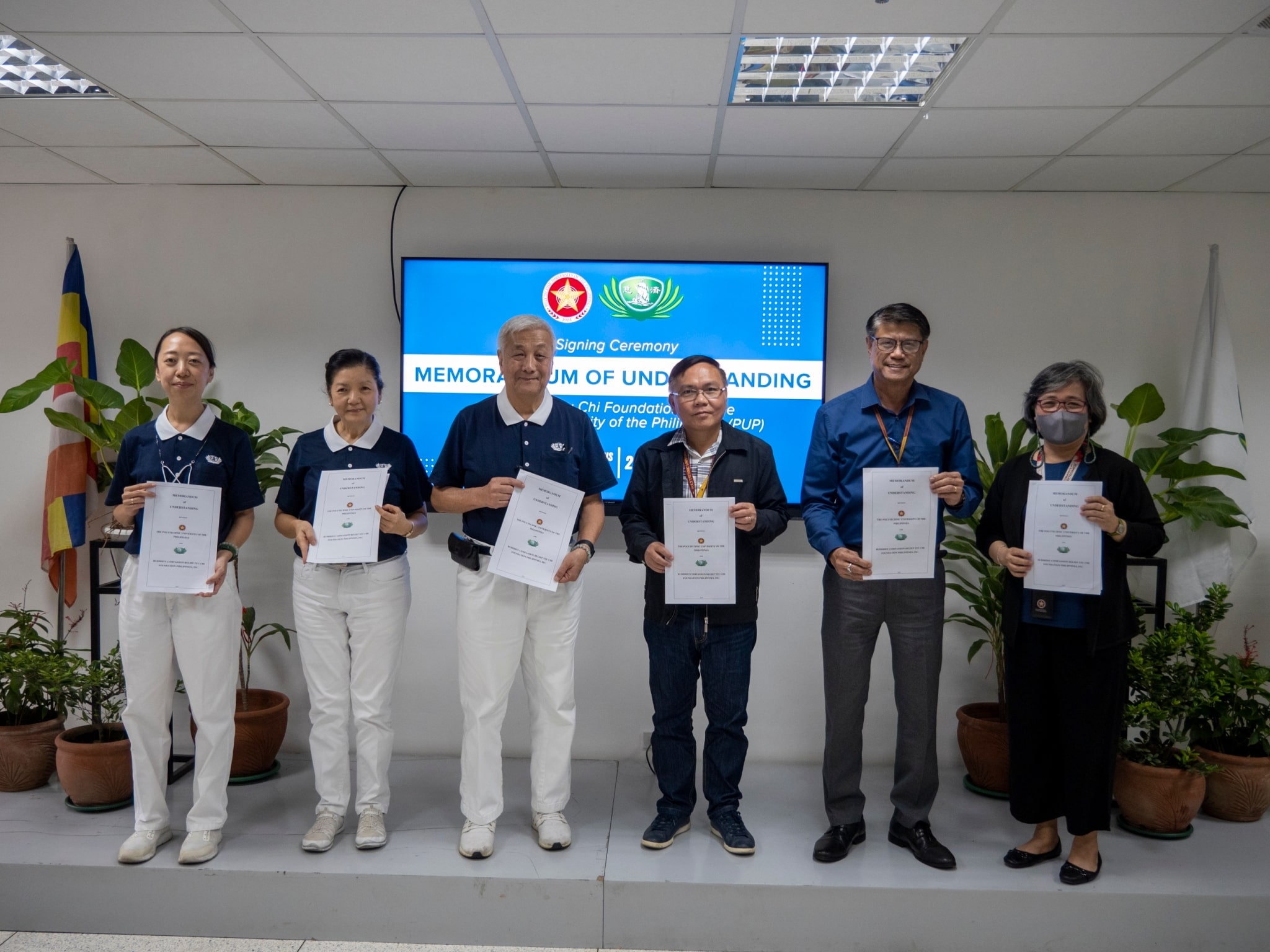 Tzu Chi Foundation Philippines and the Polytechnic University of the Philippines (PUP) sign a Memorandum of Understanding on April 13 to further strengthen Tzu Chi's Educational Assistance Program in the state university. 【Photo by Harold Alzaga】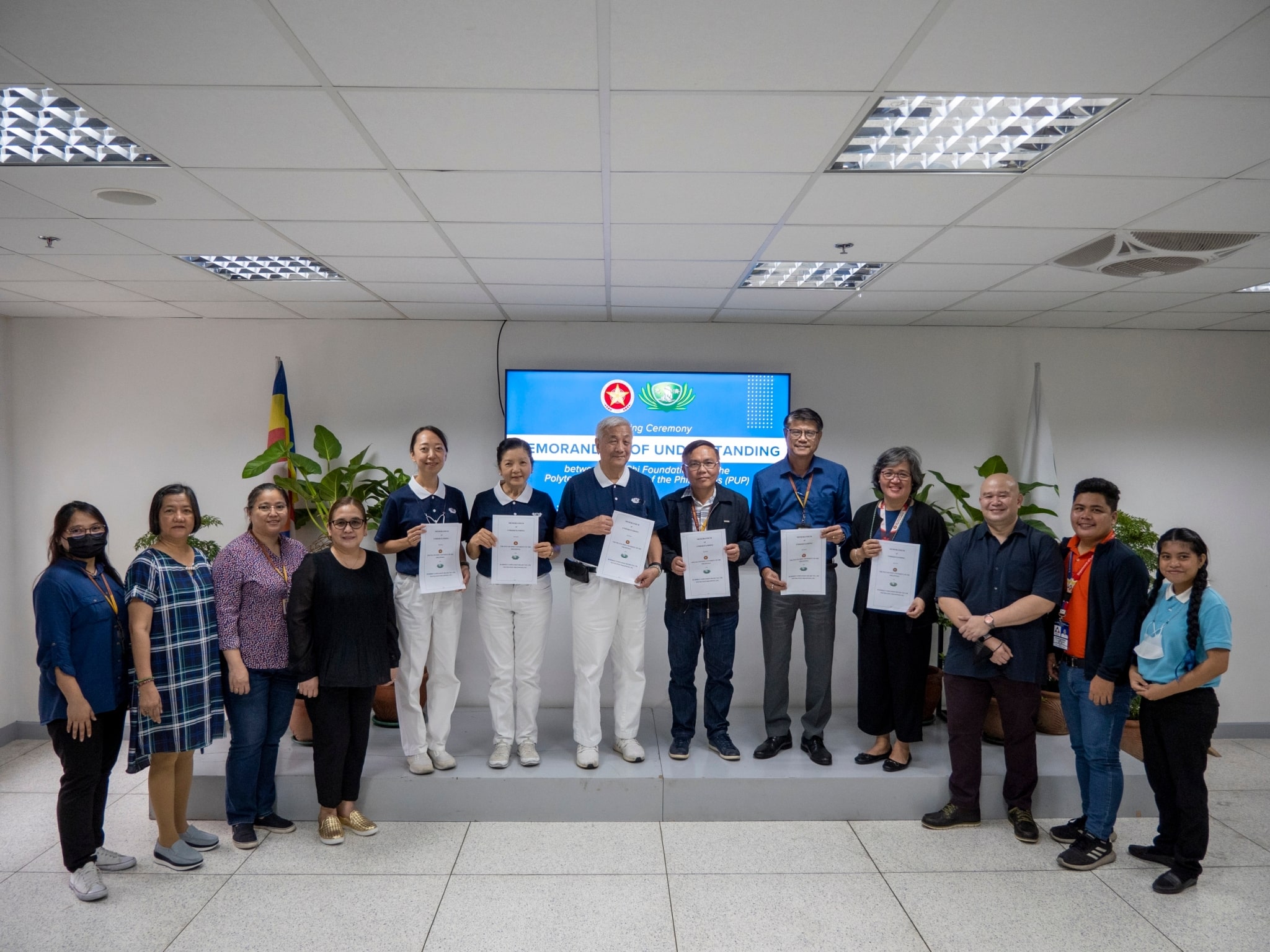 Tzu Chi volunteers headed by CEO Henry Yuñez (center) pose for a group photo with PUP officials headed by Dr. Emmanuel De Guzman, Vice President for Academic Affairs (right of Yuñez). 【Photo by Harold Alzaga】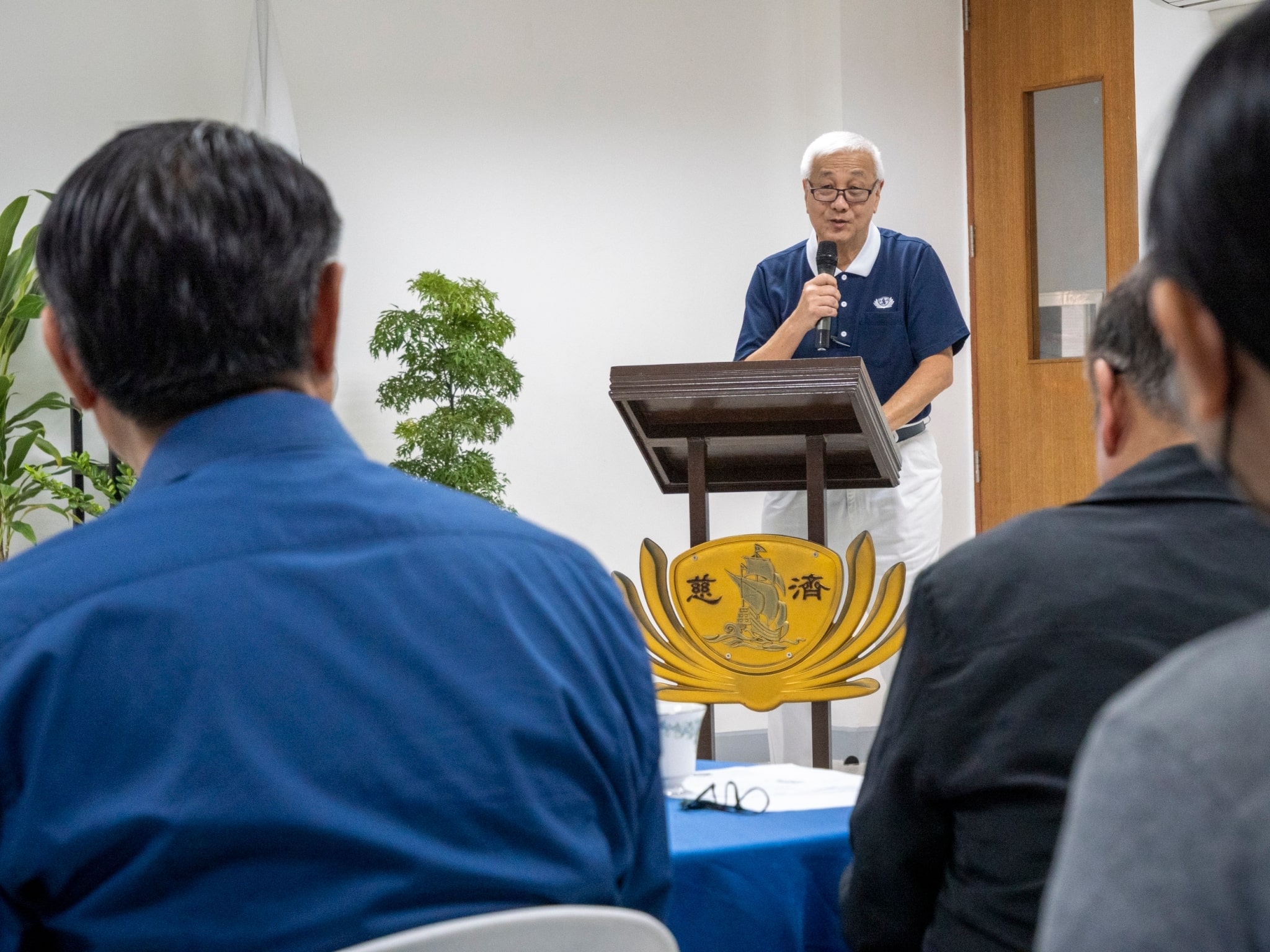 "We hope that through Tzu Chi's scholarship program, we can uplift the lives of our students economically and help society at large," said Tzu Chi Philippines CEO Henry Yuñez. 【Photo by Harold Alzaga】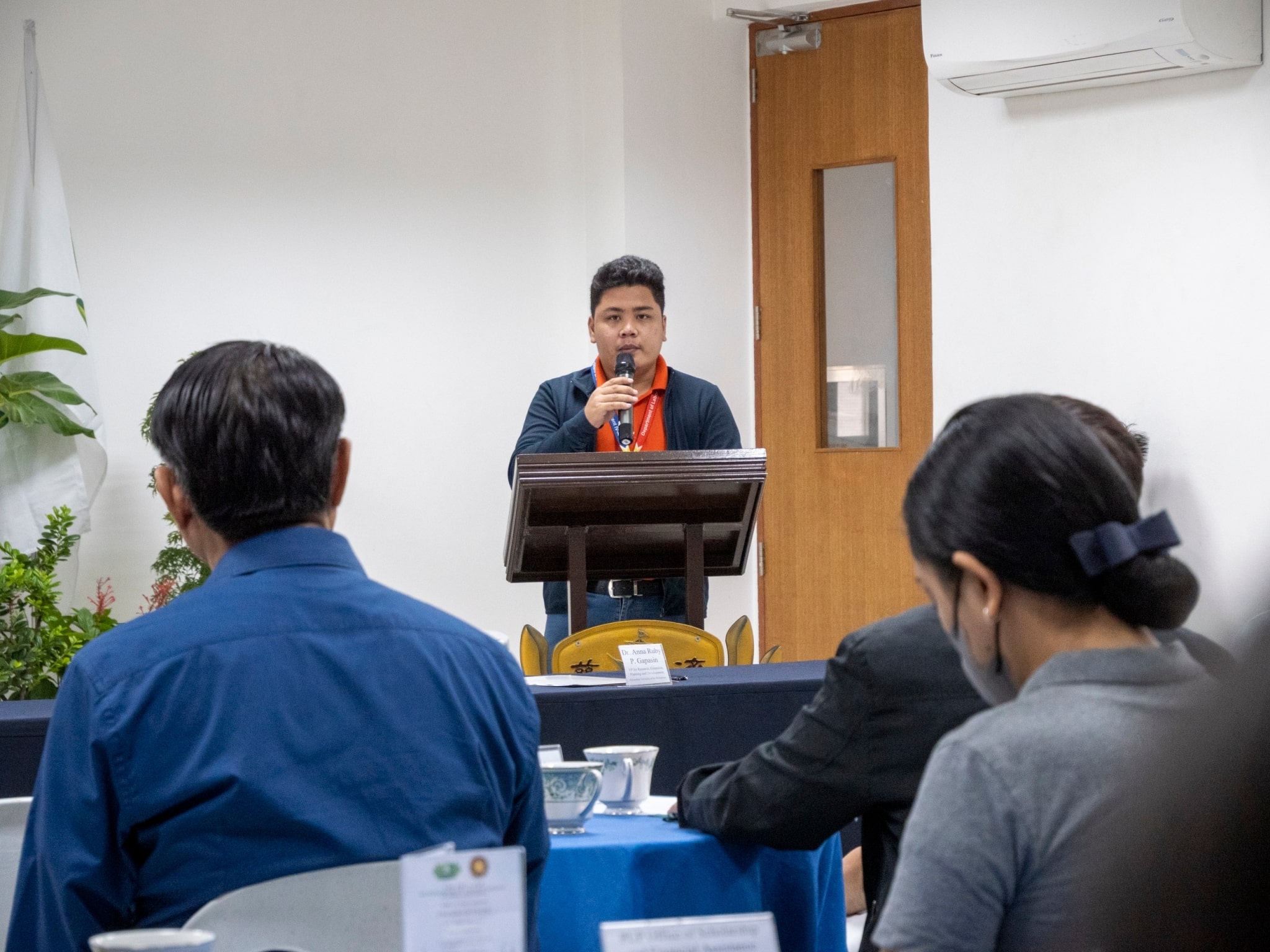 "Tzu Chi taught me the importance of kindness, ecological consciousness, and continuous self-improvement," says Flint Osric Gorospe, former Tzu Chi scholar and PUP magna cum laude graduate. 【Photo by Harold Alzaga】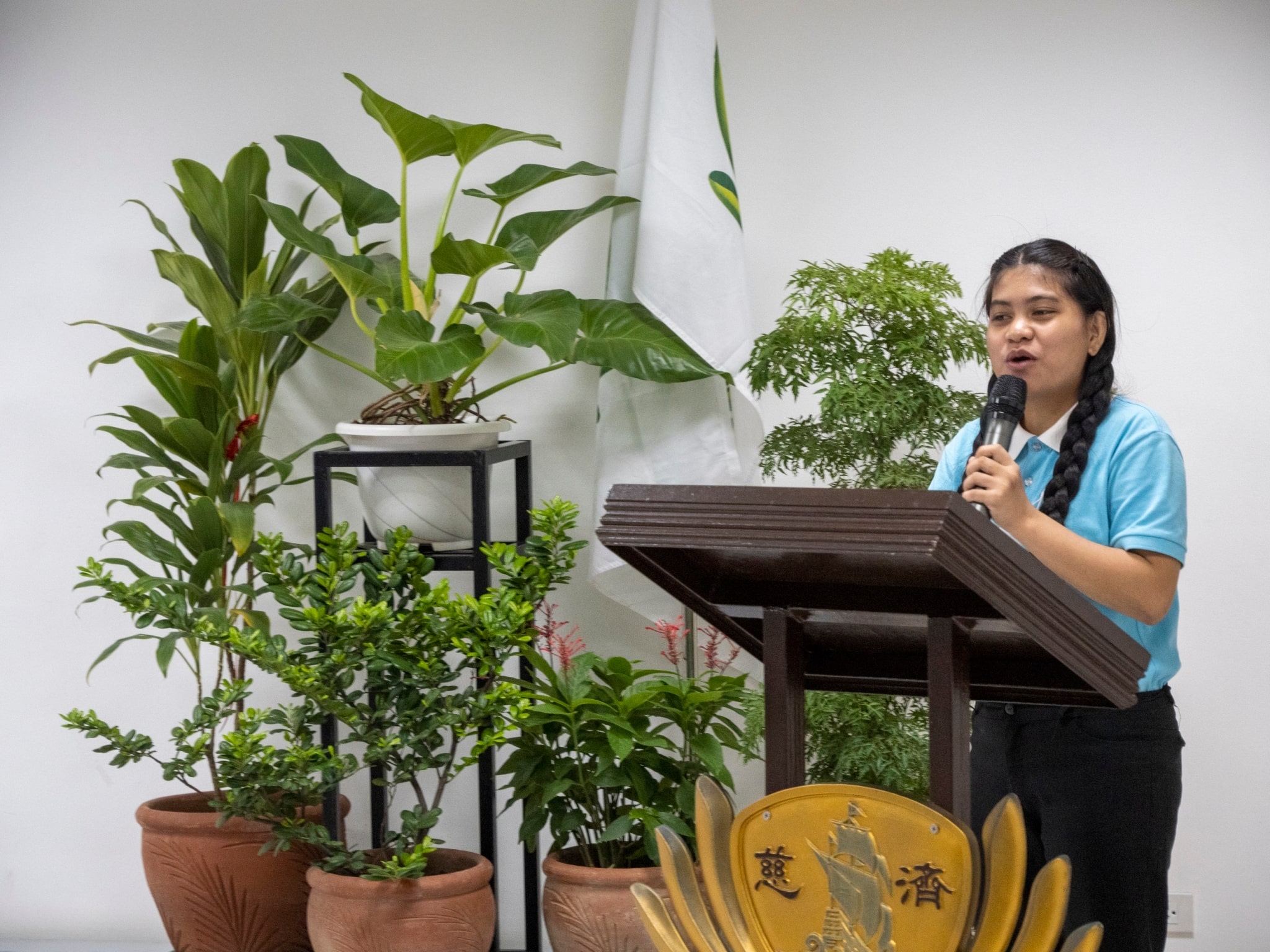 Aira Canamor, current Tzu Chi scholar from PUP and a consistent president's lister thanks Tzu Chi by quoting Dharma Master Cheng Yen's Jing Si Aphorism: "Gratitude is the world's most beautiful language and the most genuine way for people to interact." 【Photo by Harold Alzaga】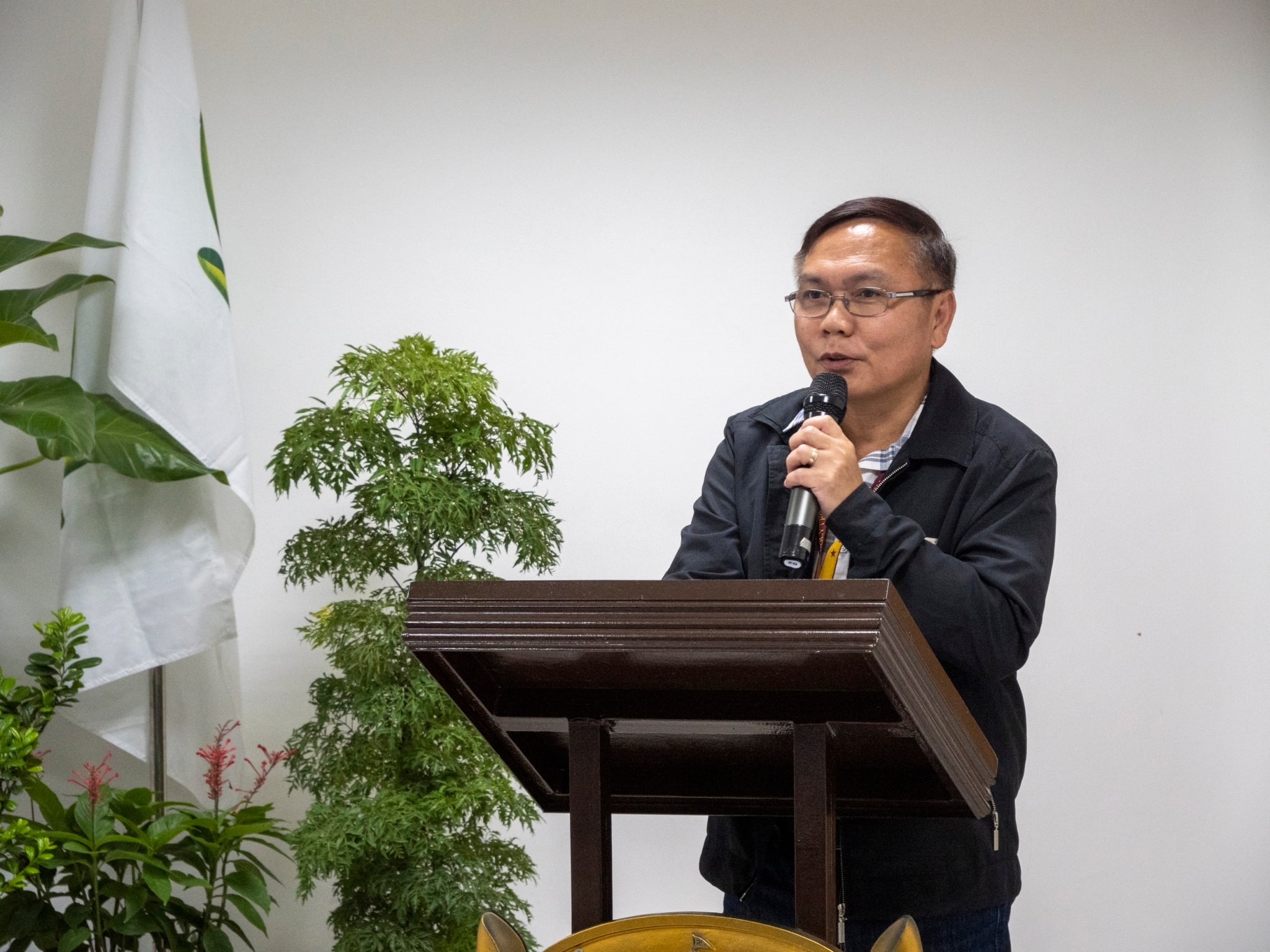 "I think we have more to gain in terms of knowledge and enlightenment about ourselves and the world," says PUP Vice President for Academic Affairs Dr. Emmanuel De Guzman. "Working with you is a big opportunity for the development of the PUP community." 【Photo by Harold Alzaga】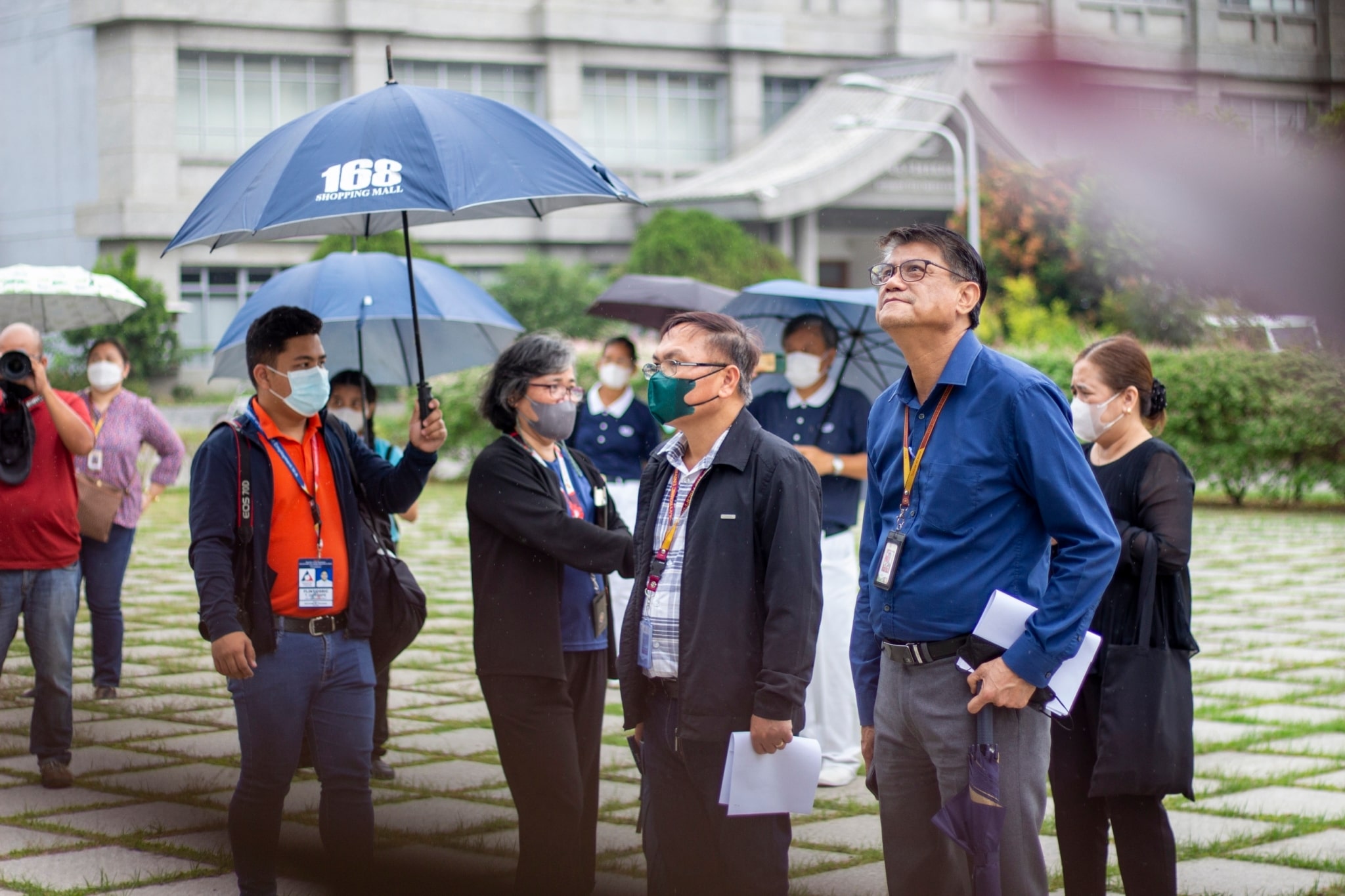 PUP officials are led on a tour of the Buddhist Tzu Chi Campus (BTCC) after the MOU signing, followed by a vegetarian lunch at the BTCC coffee shop. 【Photo by Harold Alzaga】
Go Back