Tzu Chi sends relief to Super Typhoon Egay victims in Cagayan
867 families each received 25 to 50 kilos of rice, food supplies, hygiene products, eating utensils, Tzu Chi blankets, school supplies, and construction and farming tools.
By Ben Baquilod
On August 18, Tzu Chi volunteers from Manila embarked on a 14-hour mission trip to Cagayan province to extend relief to the most affected communities in the towns of Sanchez Mira and Abulug, following the devastation caused by Super Typhoon Egay (international name: Doksuri) the previous month.
Home visits and stub distributions took place immediately upon arrival on August 19; and relief distributions were carried out simultaneously in Brgy. Callungan, Sanchez Mira and Brgy. Sta. Rosa, Abulug on August 20, benefitting a total of 867 families from 11 barangays.
Among these families, 774 whose houses were partially damaged each received 25 kilos of rice, along with food supplies, hygiene products, eating utensils, Tzu Chi blankets, and school supplies. Meanwhile, 93 families whose houses were totally damaged received an additional 25 kilos of rice, as well as construction tools to aid in rebuilding their homes. Each barangay also received farming tools to support their livelihoods.
The relief mission was made possible through the generosity and collaborative efforts of donors and volunteers who placed their trust in Tzu Chi. Among those lending a helping hand was Mr. Paulino Ang, a businessman from Cauauyan, Isabela. He played a vital role in procuring and transporting rice from Isabela to Cagayan, providing delivery trucks, drivers, workers, and food for beneficiaries during the relief distribution.
Mr. Ang's connection with the charitable foundation dates back to the 1990s when Tzu Chi conducted a medical mission in his hometown in Cauayan, Isabela, leaving a strong impression on him. "When Tzu Chi conducts missions, it's truly distinct from what I observe elsewhere," he said. "Everything is organized and systematic. That's what inspired me to volunteer for an organization like Tzu Chi."
Since then, he has consistently extended support to Tzu Chi during missions in the Cagayan Valley region. This included Tzu Chi's response to Typhoon Harurot (Imbudo) in 2003, and once again during Super Typhoon Egay two decades later. "I'm profoundly thankful. As long as we're capable, we will always support Tzu Chi."
Equally grateful for the opportunity to assist Tzu Chi is Lerma Pedro, a dedicated volunteer of 13 years and a grade school teacher from Old Balara Elementary School, Quezon City. She hosted the relief distribution in Brgy. Callungan and delivered an inspiring talk of sowing seeds of kindness and love during the program. She shared, "Witnessing the recipients' tears of joy is what brings me happiness."
One of those who couldn't hold back tears is a young mother of a three-month old child, Mary Grace Piano, 19 years old, from the Agta indigenous tribe in the mountains of Brgy. Langagan. She makes broomsticks and earns 250 pesos weekly, while her husband works as a carpenter and all-around construction worker, earning 500 pesos daily, three times a week.
"I sometimes regret starting a family at a young age because life is hard," she confessed. "However, my husband and I are doing our best to survive, especially for our baby."
Mary Grace previously worked as a housemaid while pursuing her education, but financial constraints forced her to discontinue after Grade 10.
Life's harsh realities hit her harder when Super Typhoon Egay wrecked their nipa hut, which was still under construction when the typhoon struck. "I feel for my husband because he has to start over again. He has been searching for tools to rebuild our home, but without success," she lamented.
The news that construction tools were included among the relief items came as an unexpected blessing and answered prayer. "This will really help us," she said. "The rice is also of immense help, especially considering its current high prices. I want to thank Tzu Chi Foundation for the many things you've given us."
Randy Tiene, chieftain of Sito Pureg, Brgy. Callungan in Sanchez Mira, also conveyed his gratitude to Tzu Chi. His house and crops were swept away by the typhoon, leaving his family in despair. He said, "We will use all these tools to repair our homes and for our farming. Thank you, Tzu Chi for helping us. We love you all."
Speaking on behalf of the Agta communities in Sanchez Mira, the Indigenous Peoples' Mandatory Representative (IPMR) Leila Tayam expressed overwhelming joy for the generous assistance from Tzu Chi. "Super Typhoon Egay left scars in our hearts. And it is our first time to experience this kind of relief operation," she said. "We saw that you helped us sincerely and generously. So, we thank everyone at Tzu Chi."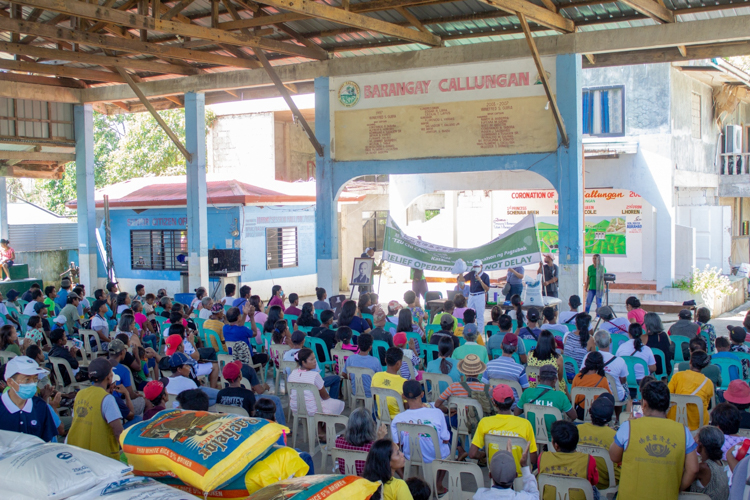 On August 20, 2023, Tzu Chi Philippines provides relief to the victims of Super Typhoon Egay in Sanchez Mira and Abulug, Cagayan, assisting 867 families from 11 barangays. 【Photo by Marella Saldonido】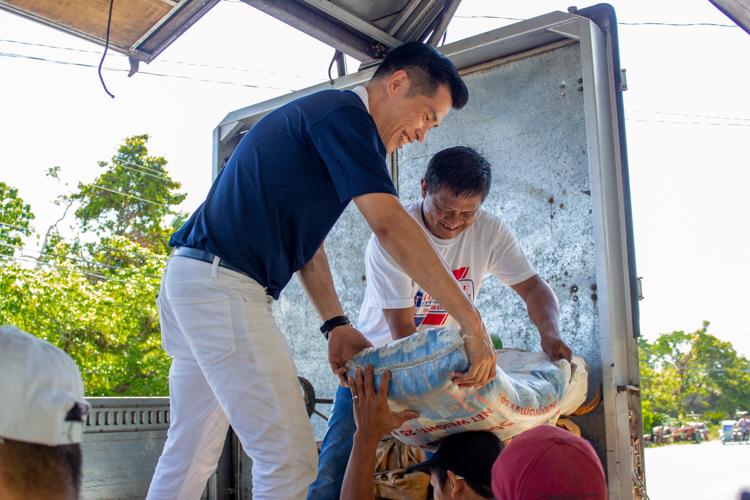 Tzu Chi volunteers unload sacks of rice during the Super Typhoon Egay relief mission in Sanchez Mira, Cagayan. 【Photo by Marella Saldonido】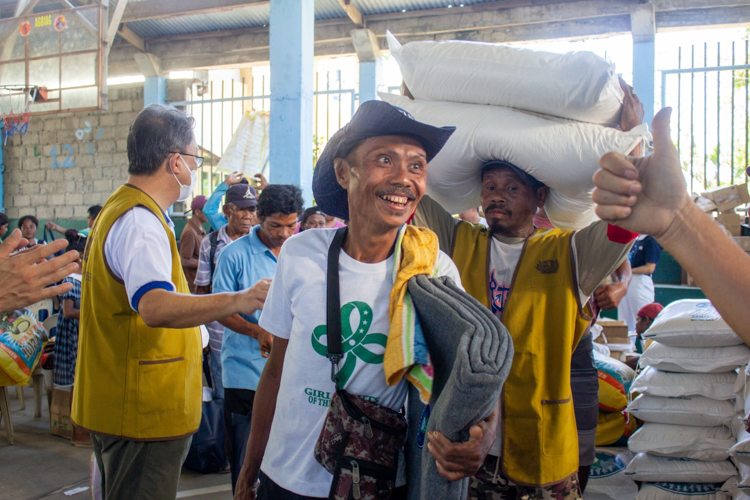 A beneficiary is all smiles as he receives relief items from Tzu Chi volunteers. 【Photo by Marella Saldonido】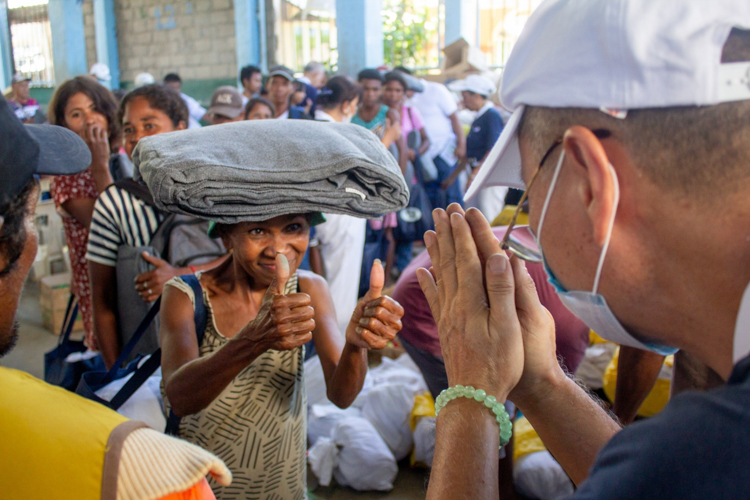 A beneficiary gives a thumbs-up gesture of gratitude to a Tzu Chi volunteer. 【Photo by Marella Saldonido】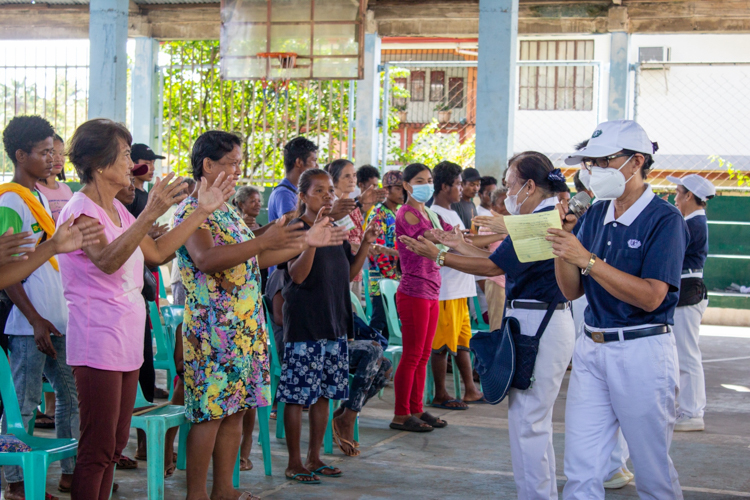 Tzu Chi volunteers lead beneficiaries in a sign language song. 【Photo by Marella Saldonido】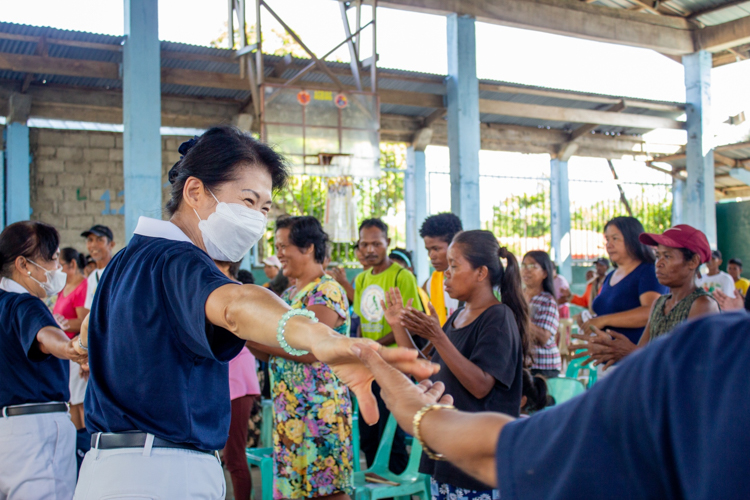 Tzu Chi volunteers lead beneficiaries in a sign language song. 【Photo by Marella Saldonido】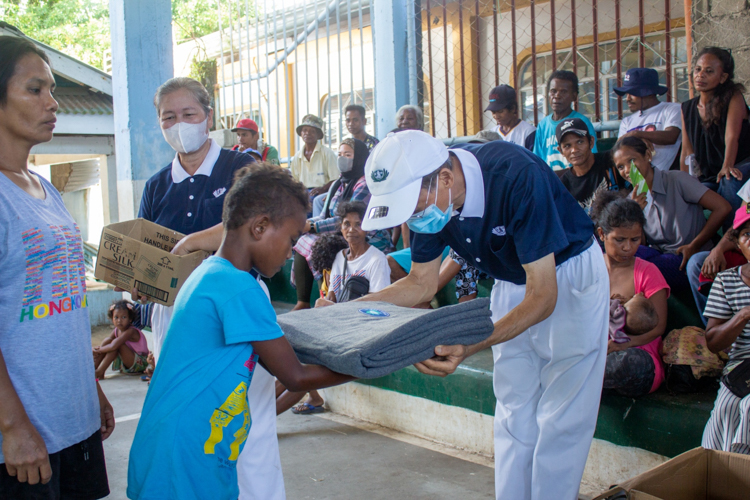 Tzu Chi volunteer Johnny Cheng bows in gratitude to a child as he hands him a blanket. 【Photo by Marella Saldonido】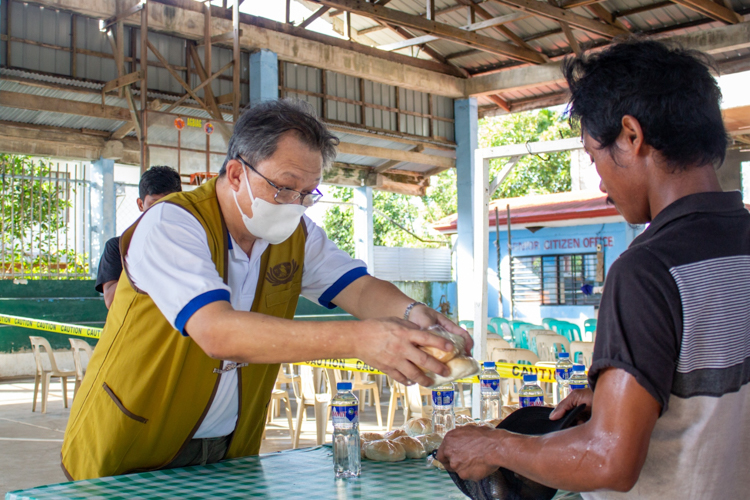 Mr. Paulino Ang, a volunteer from Cauayan, Isabela, hands a bread snack to a beneficiary. 【Photo by Marella Saldonido】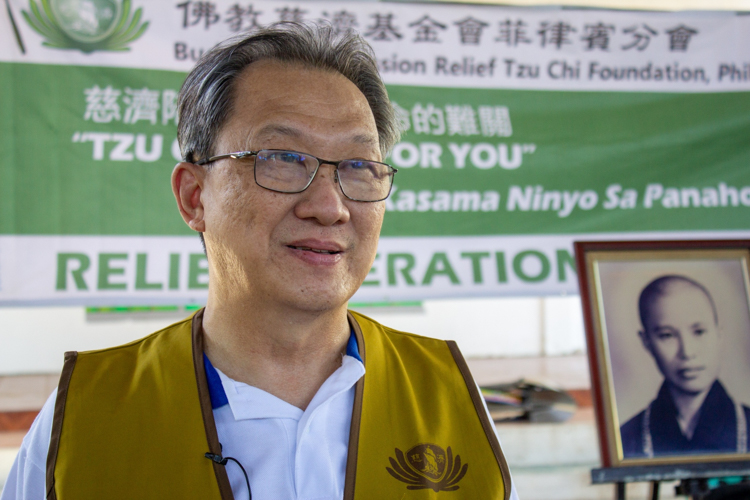 "When Tzu Chi conducts missions, it's truly distinct from what I observe elsewhere," says Mr. Paulino Ang, volunteer from Cauayan, Isabela. "Everything is organized and systematic. That's what inspired me to volunteer for an organization like Tzu Chi." 【Photo by Marella Saldonido】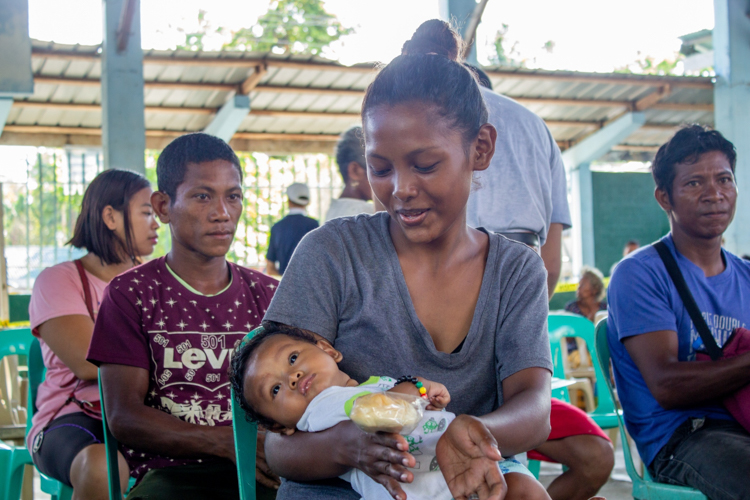 Mary Grace Piano arrives at the relief distribution site with her three-month old child. 【Photo by Marella Saldonido】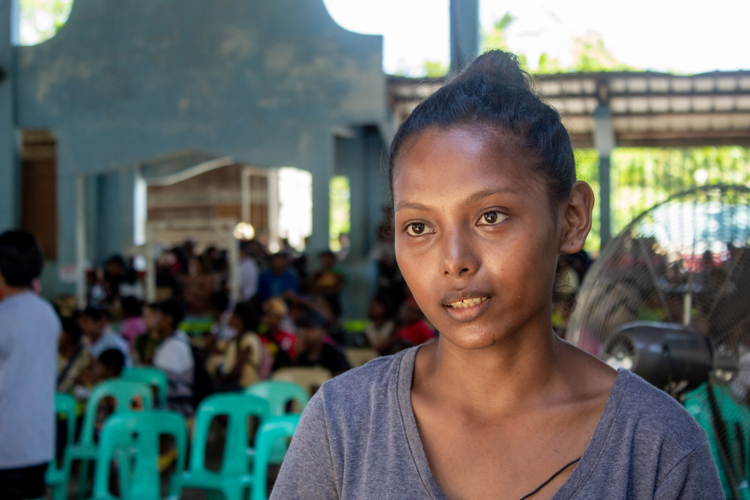 "This will really help us," Mary Grace Piano says of the relief items given to them. "The rice is also of immense help, especially considering its current high prices. I want to thank Tzu Chi Foundation for the many things you've given us." 【Photo by Marella Saldonido】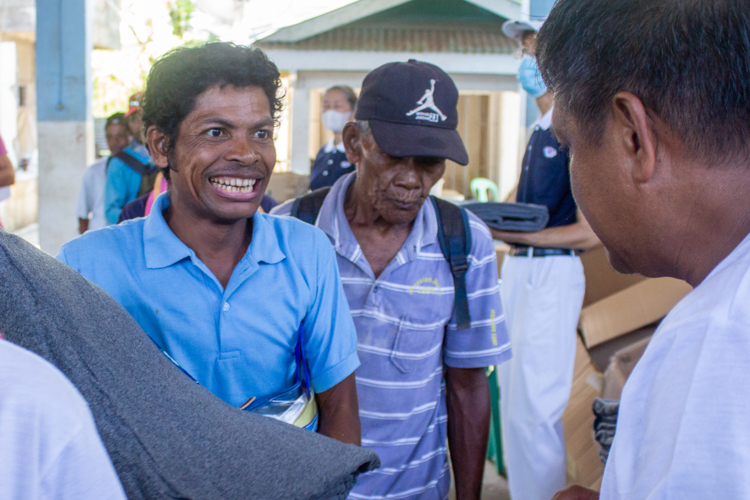 Randy Tiene, chieftain of Sito Pureg, Brgy. Callungan in Sanchez Mira is ecstatic to receive construction and farming tools from Tzu Chi. "We will use all these tools to repair our homes and for our farming. Thank you, Tzu Chi for helping us. We love you all." 【Photo by Marella Saldonido】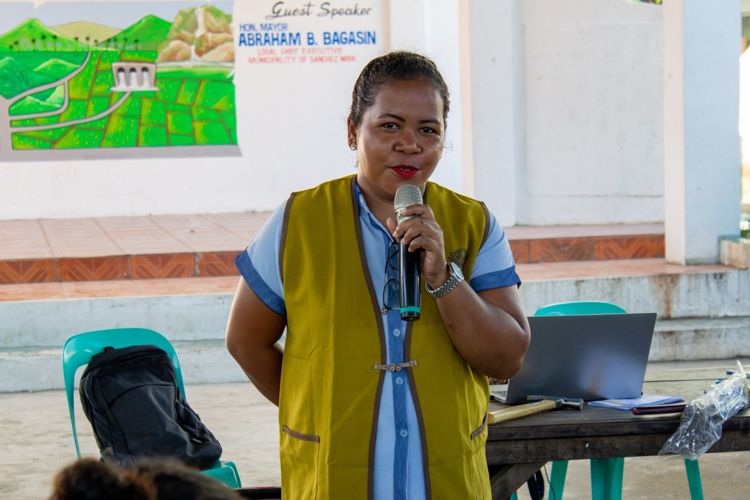 Leila Tayam, the Indigenous Peoples' Mandatory Representative (IPMR) of Sanchez Mira, expresses her gratitude to Tzu Chi for helping the Agta indigenous tribe. "We saw that you helped us sincerely and generously. So, we thank everyone at Tzu Chi." 【Photo by Marella Saldonido】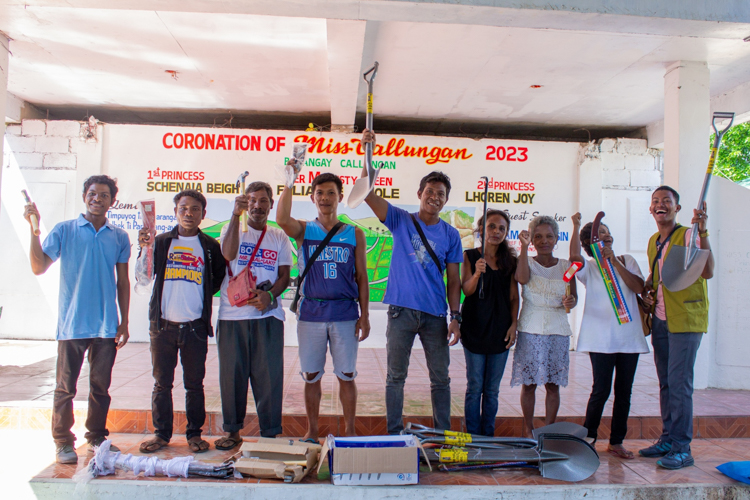 Barangay representatives are thrilled to receive construction and farming tools from Tzu Chi. 【Photo by Marella Saldonido】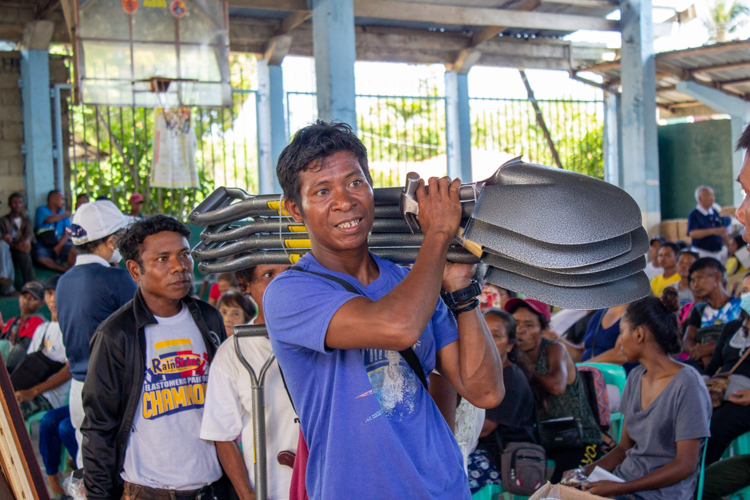 Shovels are one of the relief items given to the beneficiaries. 【Photo by Marella Saldonido】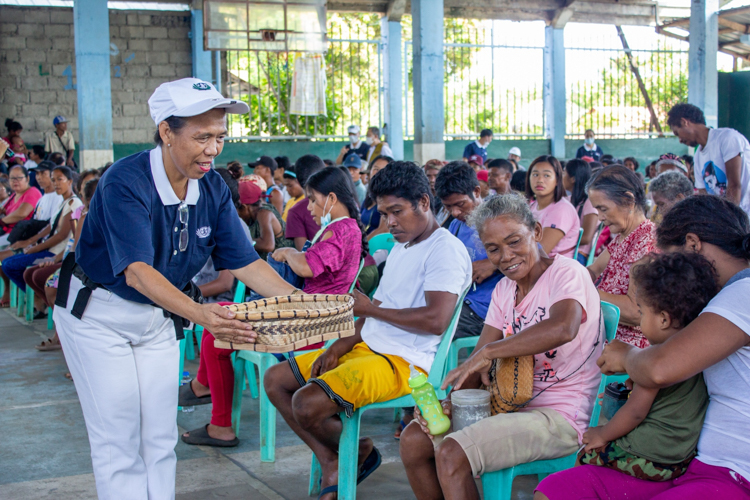 Beneficiaries were given the opportunity to sow seeds of kindness and love by donating coins to benefit other Tzu Chi beneficiaries. 【Photo by Marella Saldonido】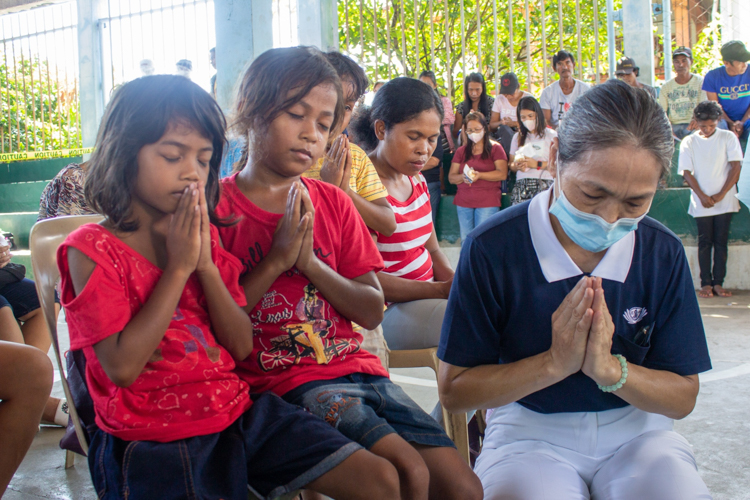 Volunteers lead beneficiaries in a solemn prayer. 【Photo by Marella Saldonido】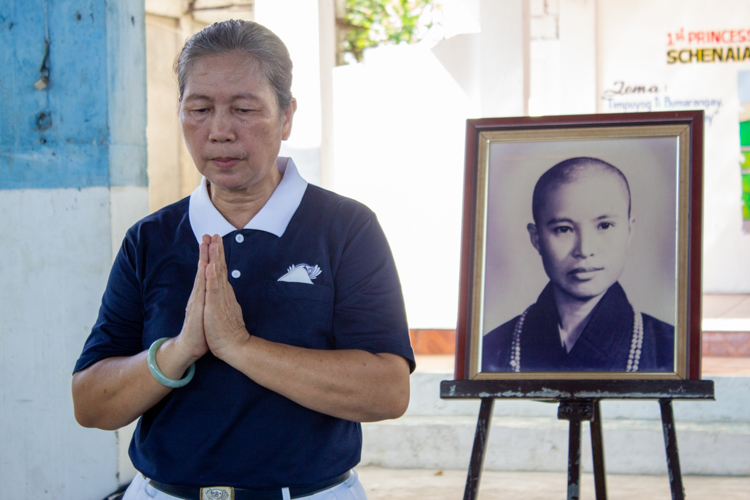 Volunteers lead beneficiaries in a solemn prayer. 【Photo by Marella Saldonido】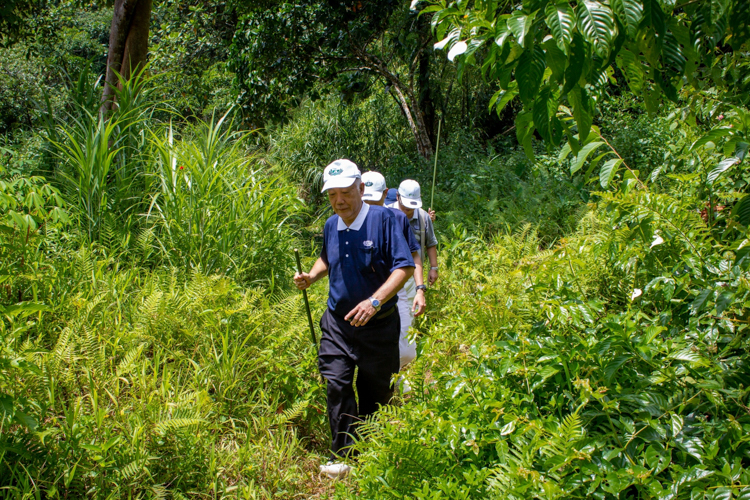 Prior to the relief distribution, volunteers conduct home visits in the mountains of Brgy. Kittag in Sanchez Mira, Cagayan. 【Photo by Marella Saldonido】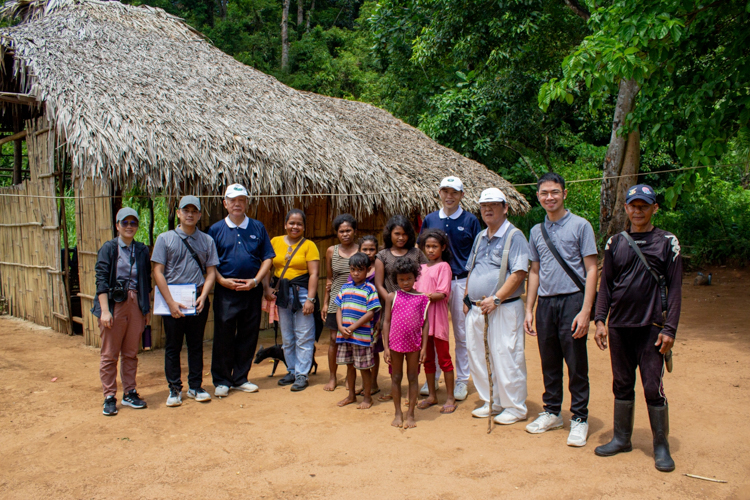 Prior to the relief distribution, volunteers conduct home visits in the mountains of Brgy. Kittag in Sanchez Mira, Cagayan. 【Photo by Marella Saldonido】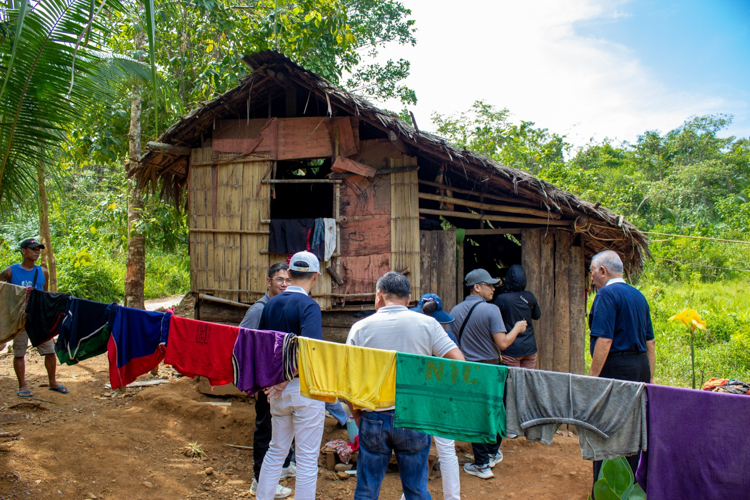 Prior to the relief distribution, volunteers conduct home visits in the mountains of Brgy. Kittag in Sanchez Mira, Cagayan. 【Photo by Marella Saldonido】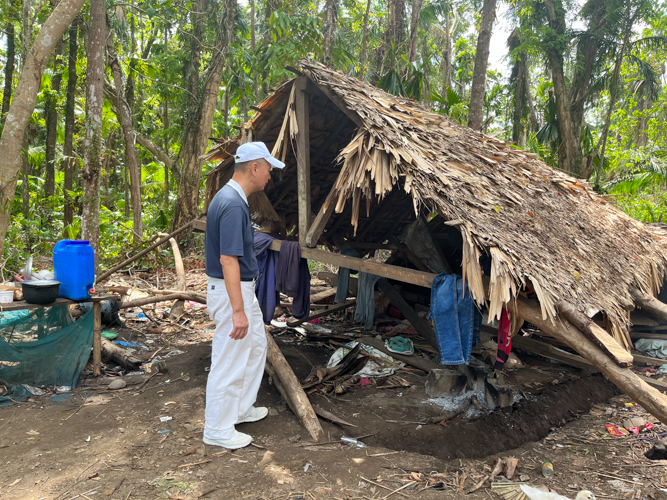 Prior to the relief distribution, volunteers conduct home visits in the mountains of Sanchez Mira, Cagayan. 【Photo by Woon Ng】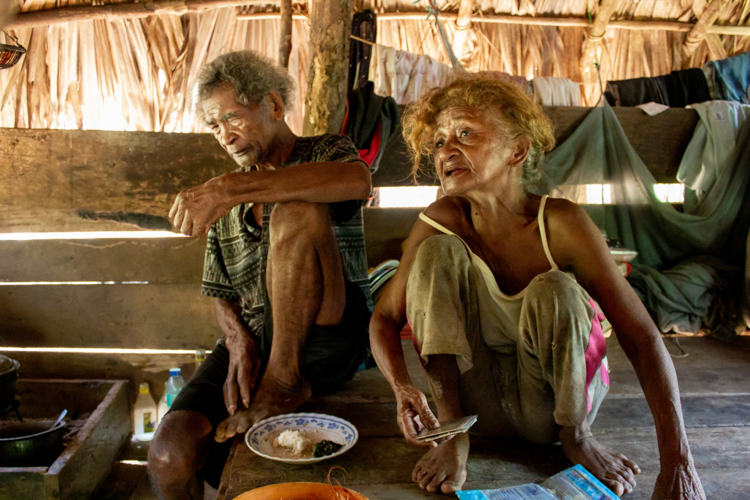 Prior to the relief distribution, volunteers conduct home visits in the mountains of Brgy. Kittag in Sanchez Mira, Cagayan. 【Photo by Marella Saldonido】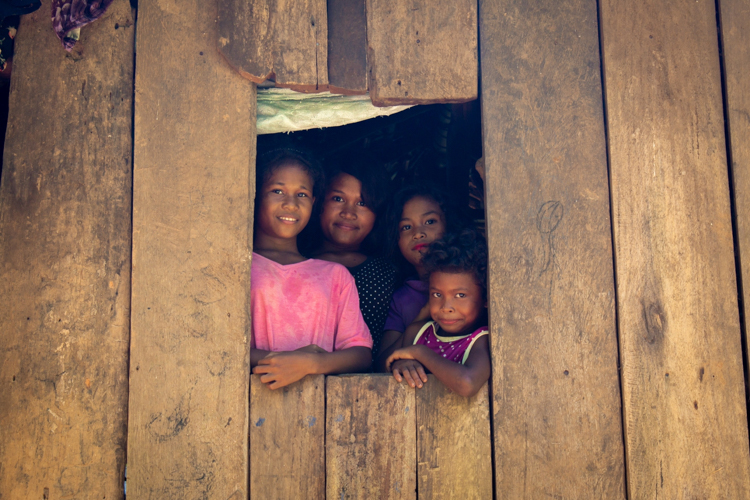 Prior to the relief distribution, volunteers conduct home visits in the mountains of Brgy. Kittag in Sanchez Mira, Cagayan. 【Photo by Marella Saldonido】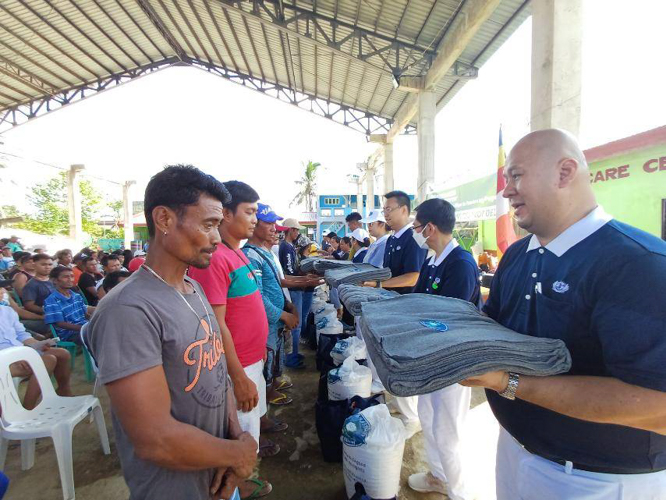 A simultaneous relief distribution is held at Brgy. Sta. Rosa, Abulug, Cagayan on August 20. 【Photo by Johnny Kwok】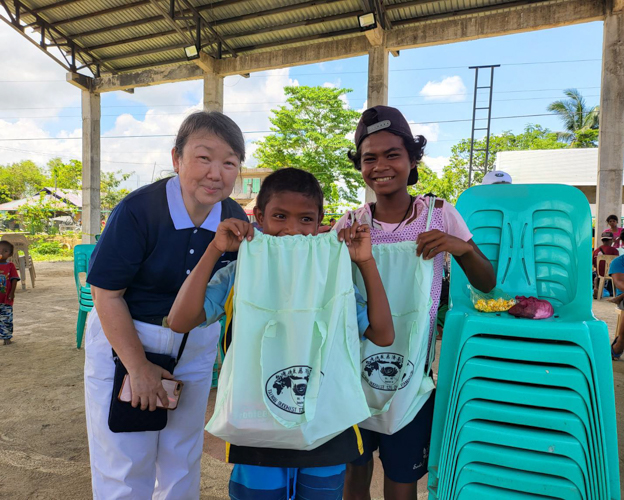 Students from Brgy. Sta. Rosa, Abulug, Cagayan are happy to receive school supplies from Tzu Chi volunteers. 【Photo by Johnny Kwok】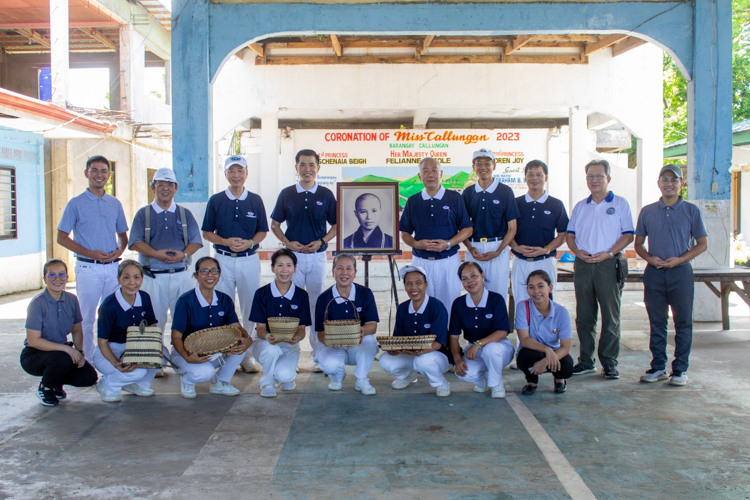 Group photo of Tzu Chi volunteers at Brgy. Callungan, Sanchez Mira, Cagayan. 【Photo by Marella Saldonido】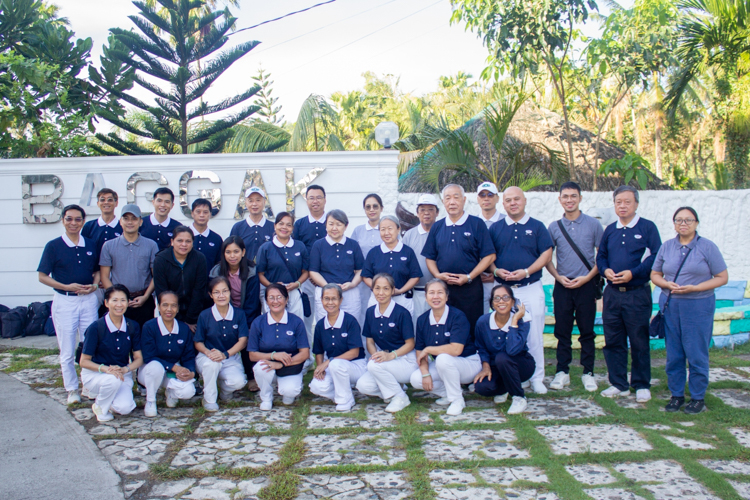 Tzu Chi volunteers from Manila form the Super Typhoon Egay response team in Cagayan. 【Photo by Marella Saldonido】
Go Back