The backbone of Tzu Chi has been its army of loving volunteers, and in 1996, community volunteerism was institutionalized. This meant organizing volunteers according to where they lived, to facilitate mobilization, communication, coordination, and even bonding and growth. There are frequent get-togethers, activities like book clubs and talks, and meetings, as well as recruitment events to "Spread Love to the World" while always promoting the foundation's values.
Visible and easily recognizable uniforms make working together easier. The gray and white uniform is for trainee volunteers, who undergo two years of training that includes attending various courses, recruiting donating volunteers, and involvement in activities such as volunteering at the hospital, recycling, assisting during calamities as needed, and caring for the sick and poor. After two years of more intensive classes and volunteer work, they are certified by Master Cheng Yen herself, pinned with a ribbon that says "With Buddha's heart and Master's convictions," and earn the title "Commissioner."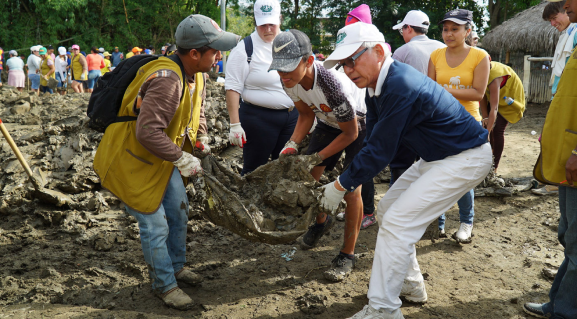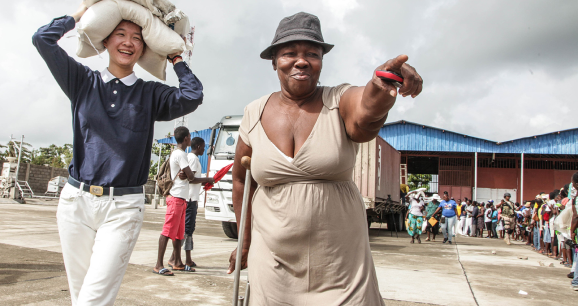 Living together in harmony and caring for each other in order to be able to care for those in need is a cornerstone of community volunteerism. In Buddhist scripture, this is inspired by Avalokitesvara, the Bodhisattva who embodies compassion and works to help all sentient beings in need. Although Tzu Chi has earned a reputation for having generous volunteers with abundant personal resources, this is not the case for everyone. While volunteers pay their way when headed to relief areas, many of them were actually once beneficiaries themselves, who have passed on the good by volunteering themselves to help the less fortunate.
TZU CHI PHILIPPINES VOLUNTEER PROGRAMS