For Tzu Chi alumni, values are as essential as academics
Former scholars were guests at the Tzu Chi Youth Camp
By Joy Rojas
When Tzu Chi Foundation scholars graduate from college, they don't just imbibe years of knowledge and skills from their professors and respective courses. Tzu Chi's character-building humanity classes and events like the recently concluded three-day Youth Camp impart timeless values that become part of the scholars' psyche, guiding them in whatever life path they choose.
The second of five children, Alberto G. Briongos Jr. became a Tzu Chi scholar in second year college to help ease the financial strain on his parents. His father is a bus electrician while his mother is a government employee.
"At first, I was hesitant because the organization is Buddhist and I'm a devout Catholic. I was worried they would convert me," admits Briongos, who completed his Bachelor in Science Education (BSE) major in Biology at the Philippine Normal University (PNU). Years later, the still Catholic Briongos finds himself happily spreading the universal teachings of Dharma Master Cheng Yen as a regular volunteer of Tzu Chi's youth camps and outreach programs since 2010.
"A big part of who I am and how my students see me is because of the Tzu Chi Foundation," says this grade 10 science teacher at San Bartolome High School in Novaliches, Quezon City. "In my classes, I inculcate filial piety, speaking gently, selflessness, and compassion for others."
He also embodies the spirit of volunteerism, given his active role as tour guide and emcee in the latest Tzu Chi Youth Camp. Though the former scholar cites "giving back" as his motivation, he also looks forward to teachable moments as a volunteer—such as the time an abandoned senior at an old folks' home wondered why Briongos, and not his own son, was there to visit. "I know I can learn more from the foundation and I want to share my experience and passion with others," he says.
Herself a teacher, Tzu Chi alumna Cresta Lee never thought she would end up an educator—and actually enjoy it. Unfulfilled with the monotony and lack of growth in an office job, the shy Lee decided she was up for a challenge. Influenced by the Tzu Chi mission to serve (especially to the youth), she took on a job teaching science at Caloocan High School (CHS) nine years ago, and hasn't looked back since.
As a teacher, Lee follows Master Cheng Yen's humbling advice to "learn from others." "I'm not used to standing before people, but I learned to change," says the BSE major in Physics graduate from PNU. "Because of Tzu Chi, I also learned to see people as equals, with understanding, and no judgment."
At the Tzu Chi Youth Camp, Lee's fellow CHS teacher Sheila Marie Peňarubia regaled the new generation of scholars with stories of Tzu Chi's generosity. Besides shouldering four years of tuition fees, the foundation covered expenses for her field trip, graduation ball, medical treatment when she was bitten by a neighbor's dog, and six months' worth of medicine when she and her mother contracted lung disease.
Peňarubia, who is part of the first batch of Filipino Tzu Chi scholars, is just as grateful for the lifelong values taught to her by Tzu Chi's Uncles and Aunties. She practices filial piety by continuing to look after her mother even when she has two kids of her own. "Even if I'm married and have a job, I can't have Mama live far from me," says this grade 10 social studies teacher who earned her BSE in secondary education at the PNU. "I like it when we're all living together under one roof."
Paying it forward Tzu Chi style is another value she embraces. "You can help in a quiet way and with any amount," she says. "Once all donations are pooled together, they can still help someone."
Through Tzu Chi's VEP (values enhancement program), she learned to carry herself with poise and dignity. "Even combing your hair," she says. "Others do it in public without a second thought, but we were taught to do it in the restroom. To be prim and proper: That's an important lesson that I still carry."
Education is the one thing no one can take away from you, as the old saying goes. For the alumni of the Tzu Chi Foundation, so is the privilege of being a scholar. "I'm proud to say I'm part of the Tzu Chi family," declares Peňarubia. "I'm a Tzu Chi alumni scholar. And that will never be erased from my life."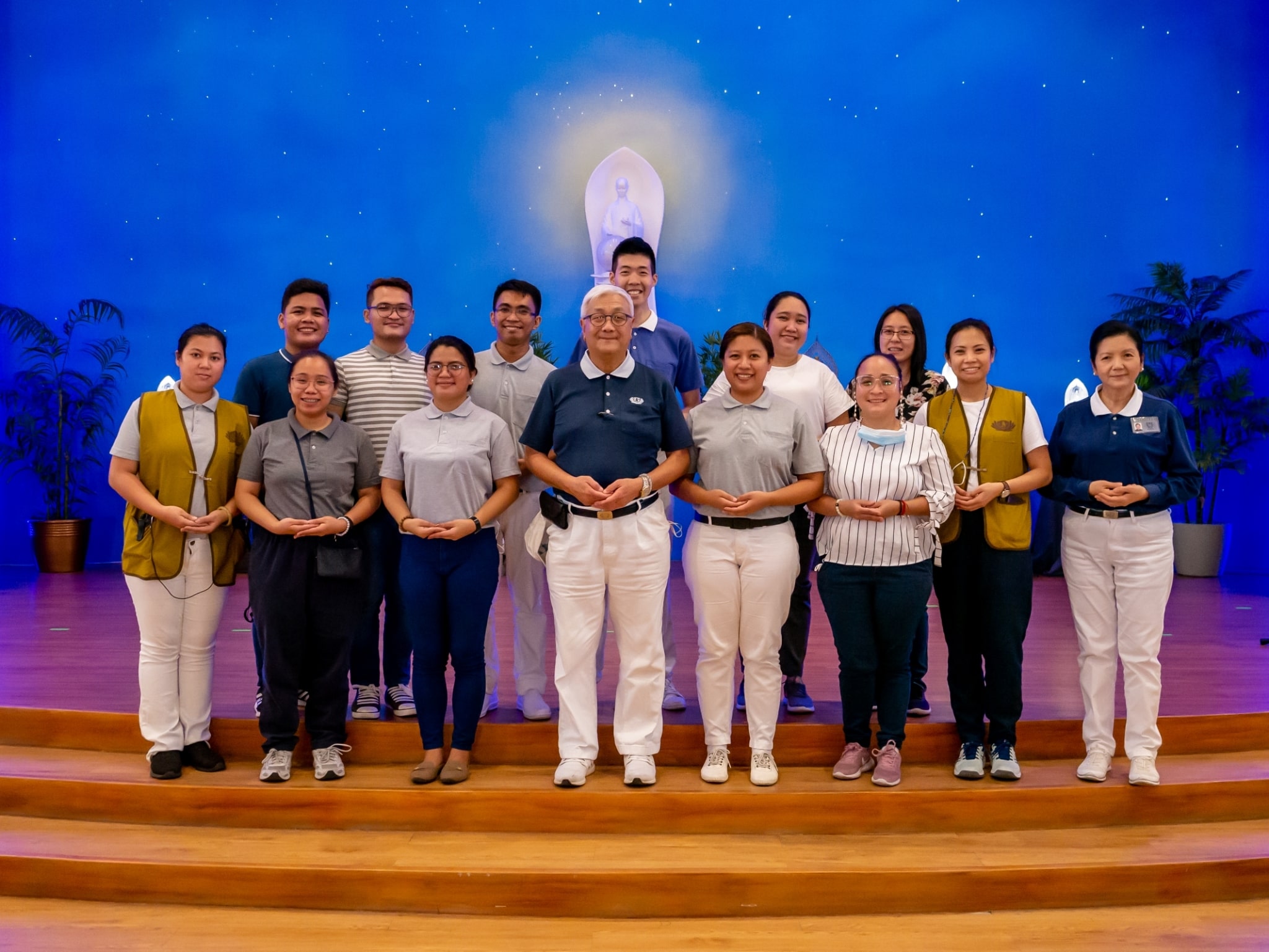 At the youth camp, Tzu Chi alumni gather for a photo with Tzu Chi Philippines CEO Henry Yuňez (front row, fourth from left) and Tzu Chi Education Committee volunteer Rosa So (front row, first from right). 【Photo by Daniel Lazar】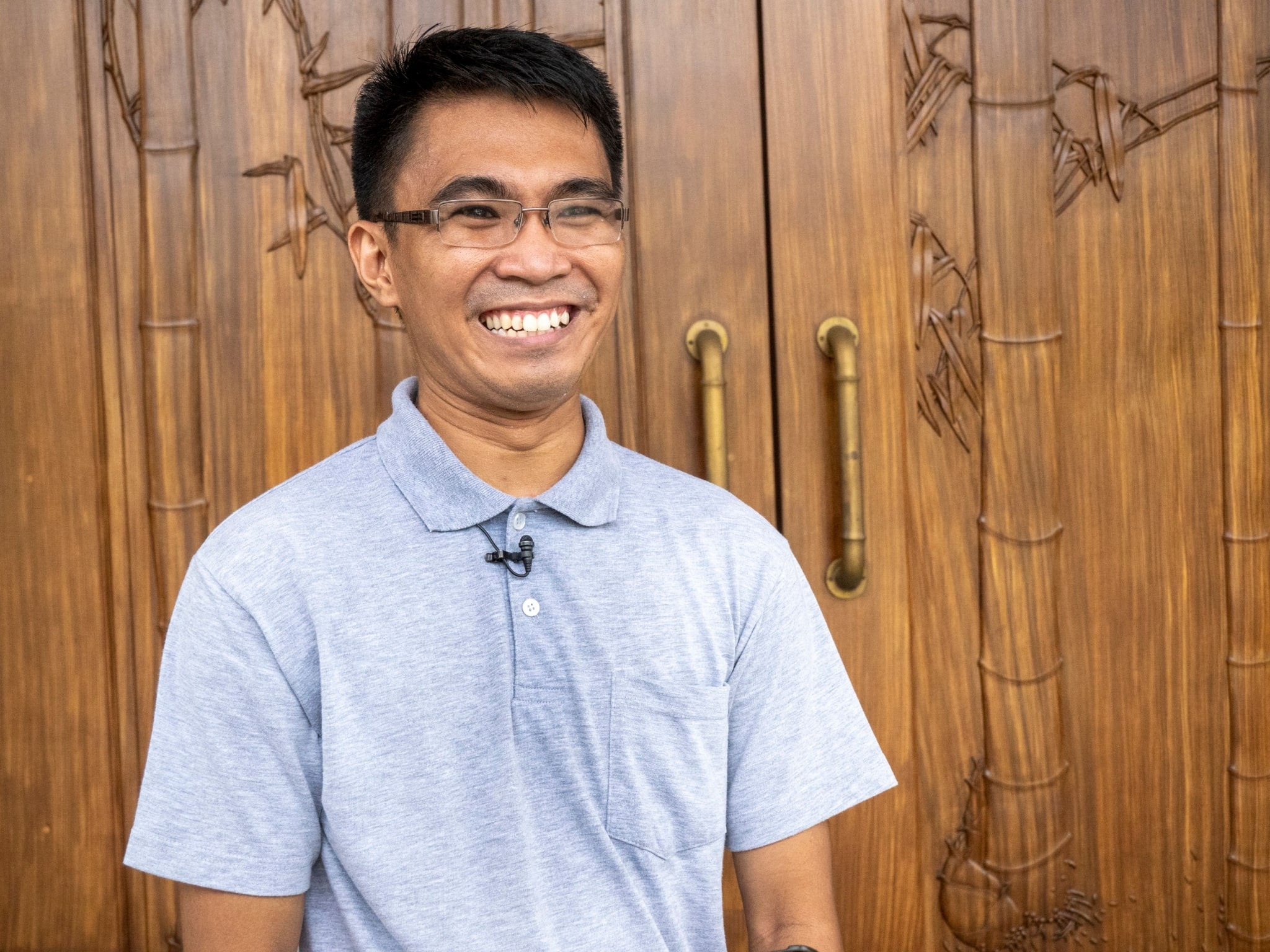 Volunteering even when he was a still a Tzu Chi scholar, Alberto Briongos Jr. is happy to reciprocate the kindness and generosity of his benefactor. 【Photo by Matt Serrano】
Once too shy to face people, Cresta Lee gives a testimony of how being a Tzu Chi scholar changed her life at the recent Tzu Chi Youth Camp.【Photo by Daniel Lazar】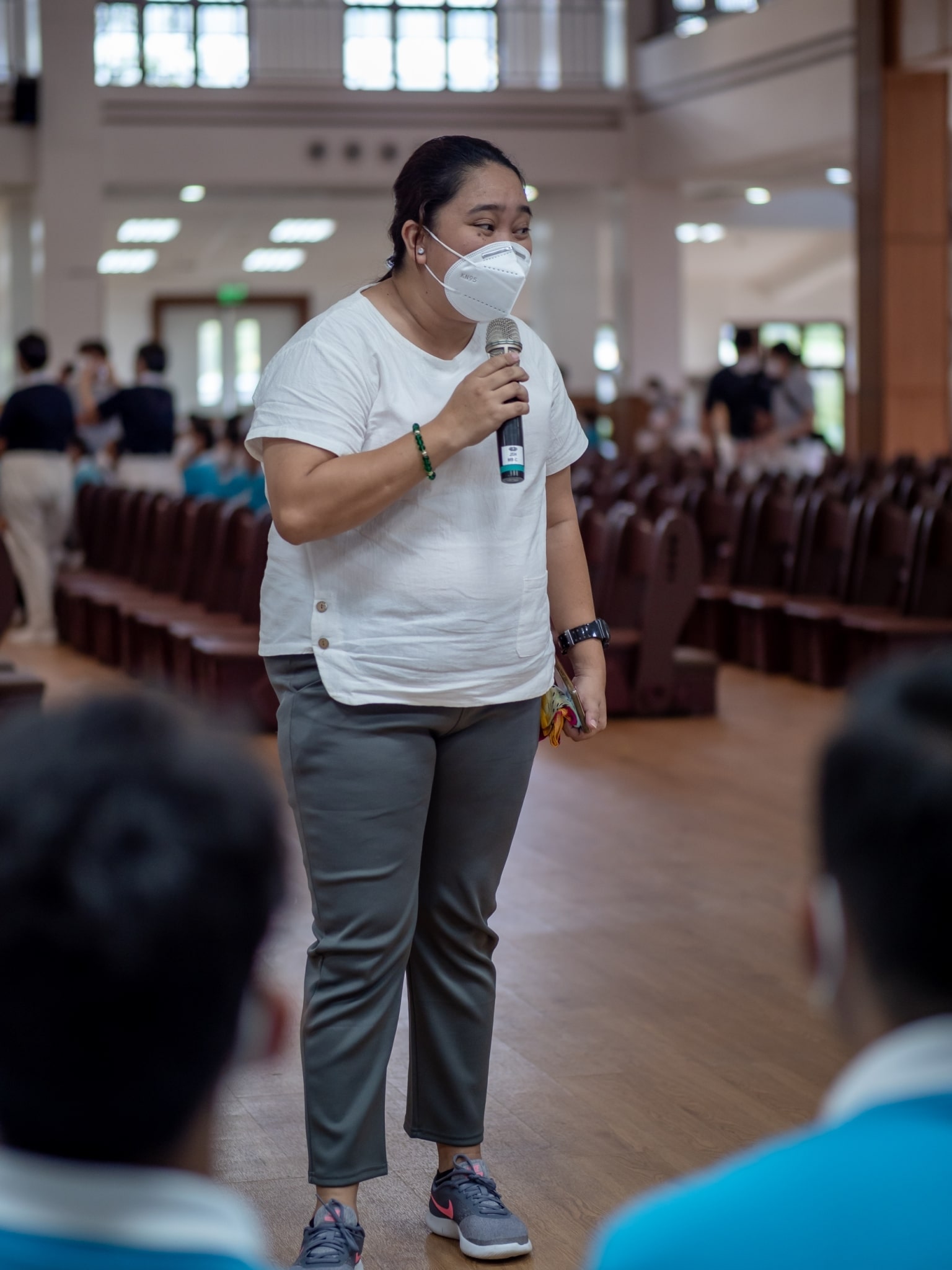 "I'm proud to say that I'm part of the Tzu Chi family. I'm a Tzu Chi alumni scholar," says Sheila Marie Peňarubia.【Photo by Daniel Lazar】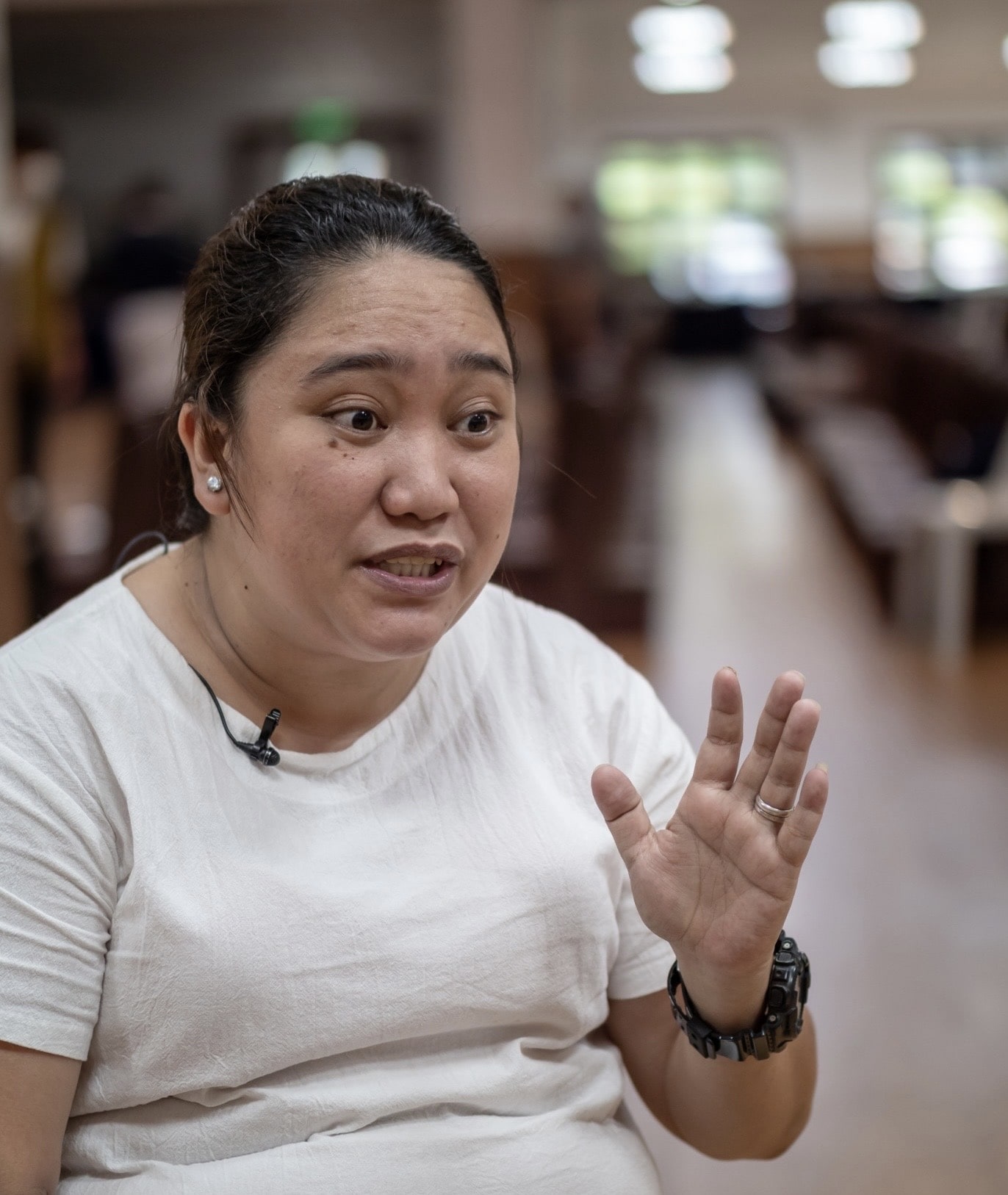 A Tzu Chi scholar from 2005 to 2009, Sheila Marie Peňarubia is part of the first batch of Filipino Tzu Chi scholars.【Photo by Daniel Lazar】
Go Back