Dilgence Camp uses technology to bring volunteers closer to Taiwan
Livestreaming allowed Filipino volunteers to listen to and interact with Buddhist nuns and Master Cheng Yen
By Joy Rojas
For Tzu Chi volunteers in training, traveling to Hualien, Taiwan, home of Dharma Master Cheng Yen and the original Jing Si Abode, is the ultimate goal. Setting foot in the spiritual home of Tzu Chi supporters from around the world and finally meeting the woman behind Tzu Chi Foundation comes only after years of immersion into the Tzu Chi way of thinking and living.
Till then, volunteers can rely on technology to bring them closer to their dream. At the September 2-4 Commissioners and Faith Corps Diligence Training Camp, about 250 participants from Pampanga, Bicol, Cebu, Leyte, Davao, Zamboanga, and Manila listened to in-depth talks livestreamed from Hualien to the Jing Si Hall of Buddhist Tzu Chi Campus in Sta. Mesa, Manila. Charity work, fundraising, vegetarianism, virtue, character, and other Tzu Chi principles were tackled by resource persons who spoke in Mandarin. Local interpreters quickly translated their lectures into English and Pilipino, which camp participants heard through their translation device.
Technology allowed interactions between speakers and their audience, too. In an evening session on Day 1, volunteers broke into groups and attended a livestream Q&A with Buddhist nuns from Jing Si Abode. Though shy at first, the volunteers assigned to Master De Cheng's session eventually took turns with their queries.
"Little by little," she advised in English when asked how to convince a person to become vegetarian. "We can encourage plant-based food once a week, or eat a plant-based meal once a day. It's not a good idea to pressure; give people space."
To persuade once-active volunteers to return to Tzu Chi, she pitched this modern solution: "Use technology to maintain fellowship. Use cellphones and apps to communicate with them."
Then she posed this question to her audience: "How can we inspire people to join us?" Volunteers eagerly spoke from experience. "Be a friend, treat them like family." "Show sincerity." "Share stories of Tzu Chi and Master Cheng Yen." "Be a model in words and deeds."
Scheduled on the last day of camp was Master Cheng Yen's virtual meetup with Filipino participants and volunteers from 40 other countries. With her larger-than-life image projected on the wall of the Jing Si Hall, she updated everybody about the struggles of Nepal, birthplace of Buddha, and the relief provided by Tzu Chi volunteers from Malaysia and Singapore. She also urged her audience to continue doing good deeds and to embrace vegetarianism, the solution to worsening climate change.
Representatives from the different countries then addressed Master Cheng Yen briefly on what they learned from their respective camps. In the Philippines, that privilege went to Huang Ya Hong, who recognized her responsibilities as commissioner and her duty to spread dharma.
"We need to continue Master's dharma," averred Tzu Chi Philippines CEO Henry Yuñez, himself reporting via livestream while he's on the mend from a medical condition. "We need to be more diligent."
"I'm happy to know you are recovering," Master Cheng Yen told him. "Stay healthy. We have more to do."
Thanks to technology, the Master's genuine concern could be felt even from miles away.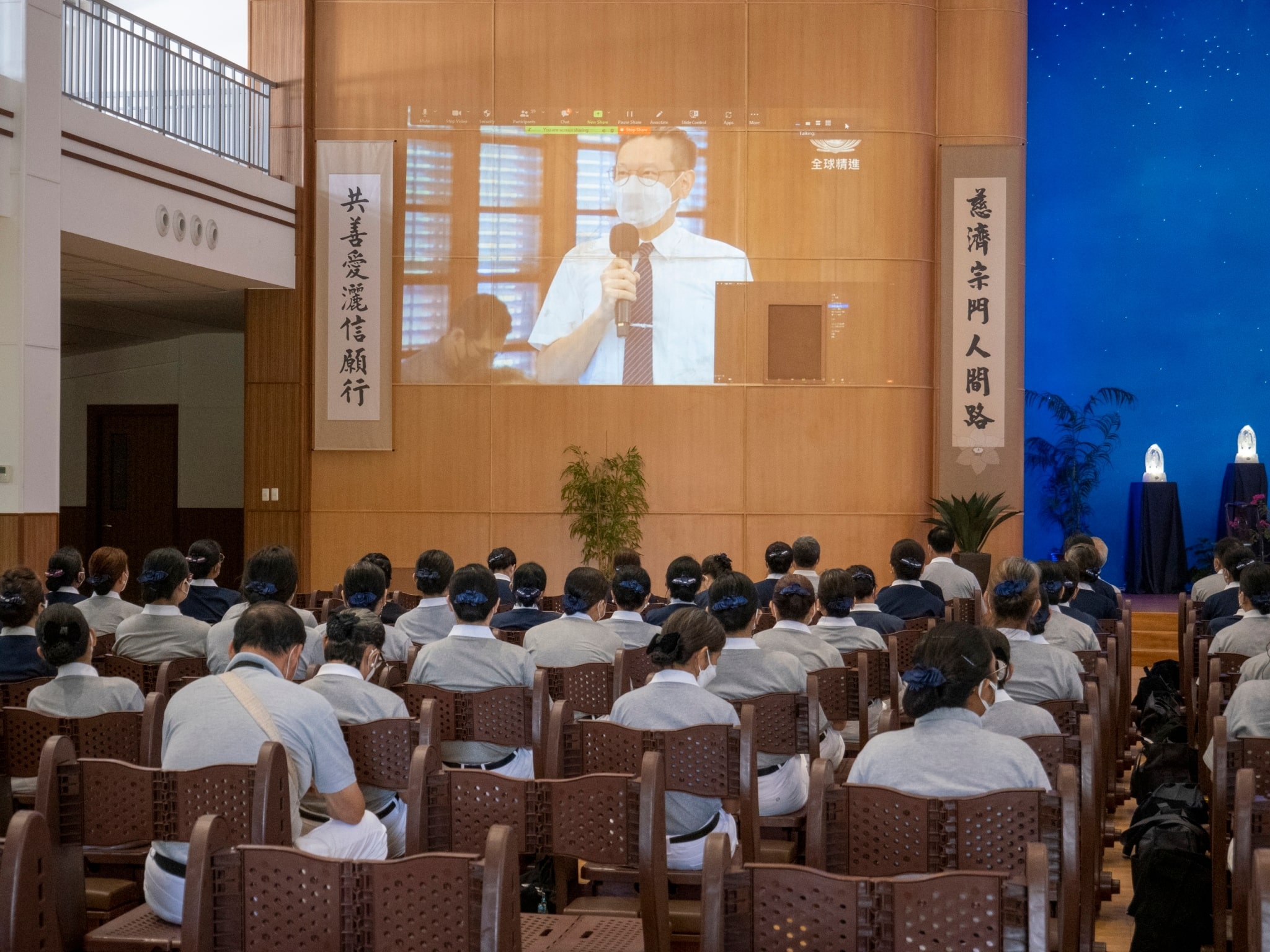 Livestream coverages allowed camp participants in Manila to listen to speakers based in Hualien, Taiwan.【Photo by Matt Serrano】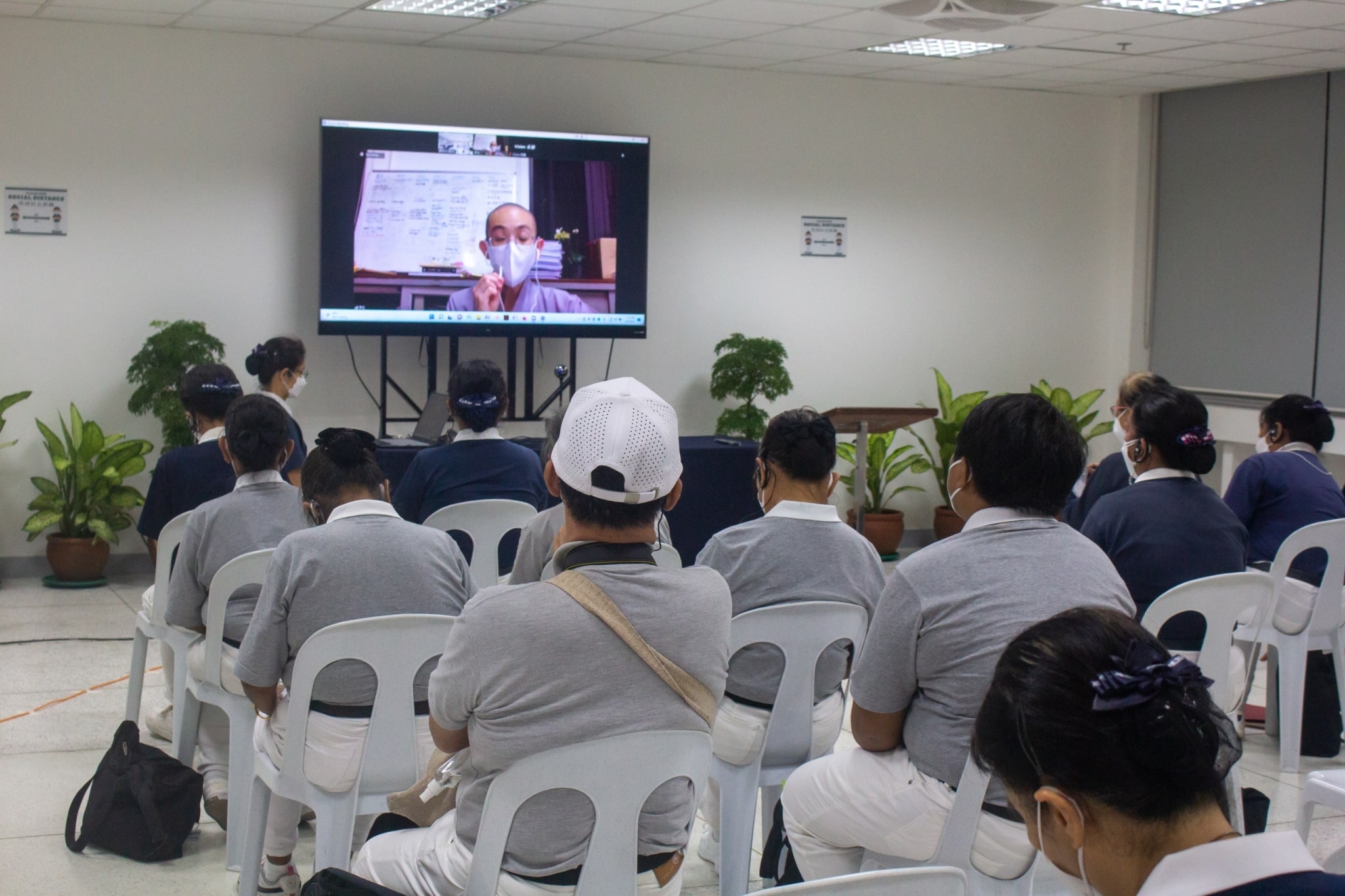 Master De Cheng, a Buddhist nun from the Jing Si Abode in Hualien, Taiwan, addresses volunteers in a virtual, real-time Q&A session conducted in English.【Photo by Marella Saldonido】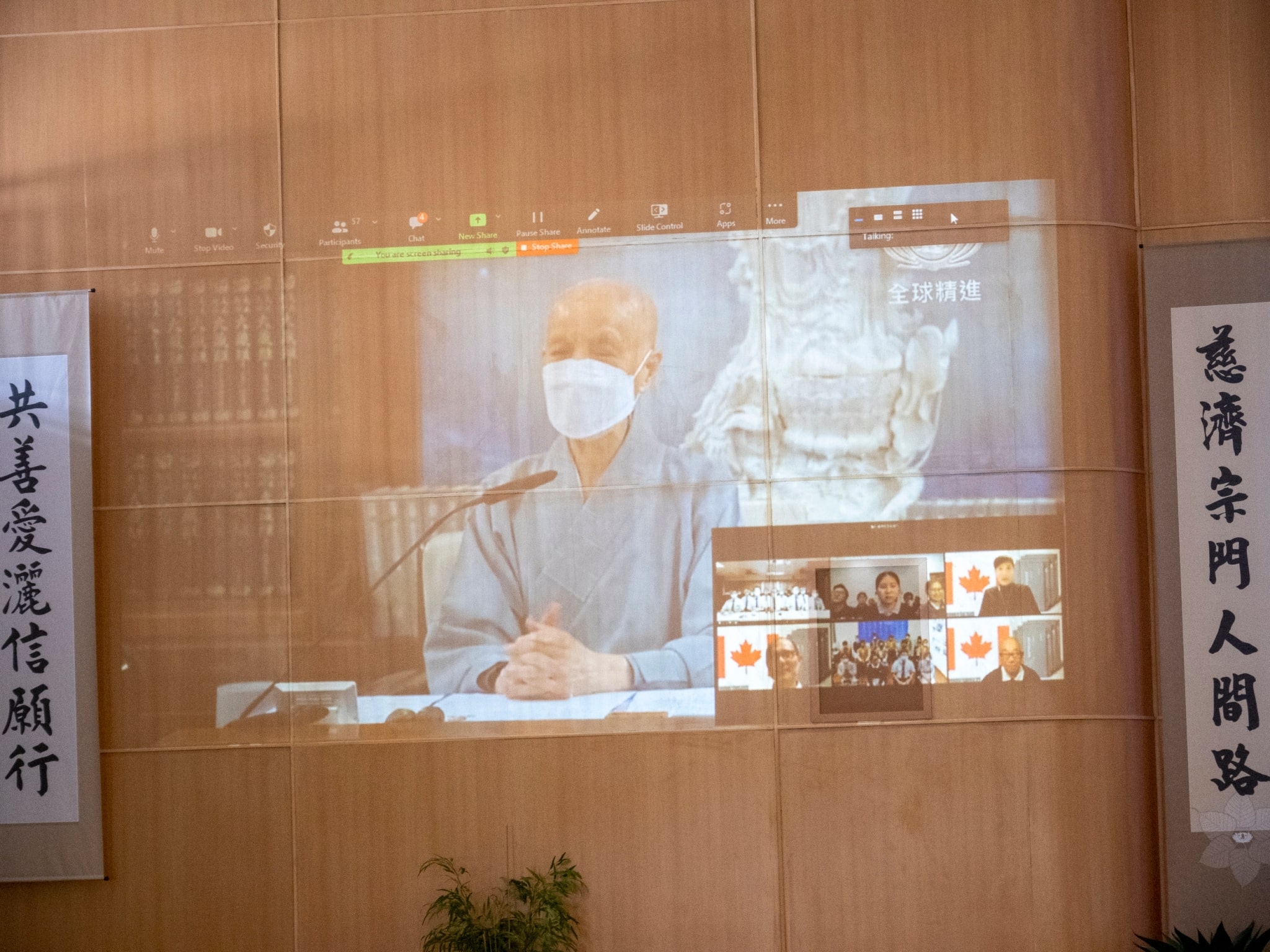 Technology allowed Dharma Master Cheng Yen to "meet" volunteers from the Philippines and 40 other countries (inset).【Photo by Matt Serrano】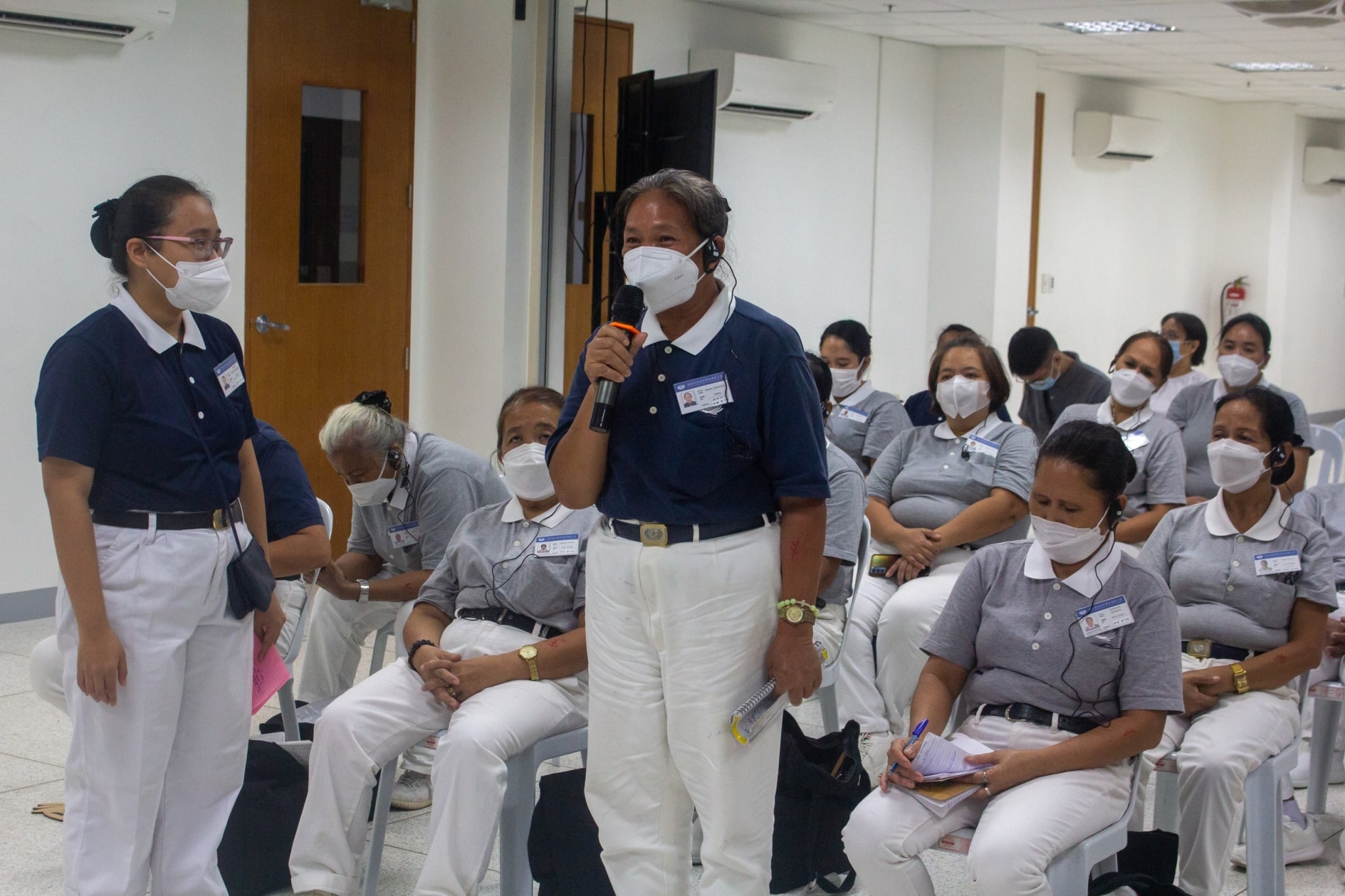 Volunteers were encouraged to interact with nuns from the Jing Si Abode in Hualien during a virtual Q&A.【Photo by Marella Saldonido】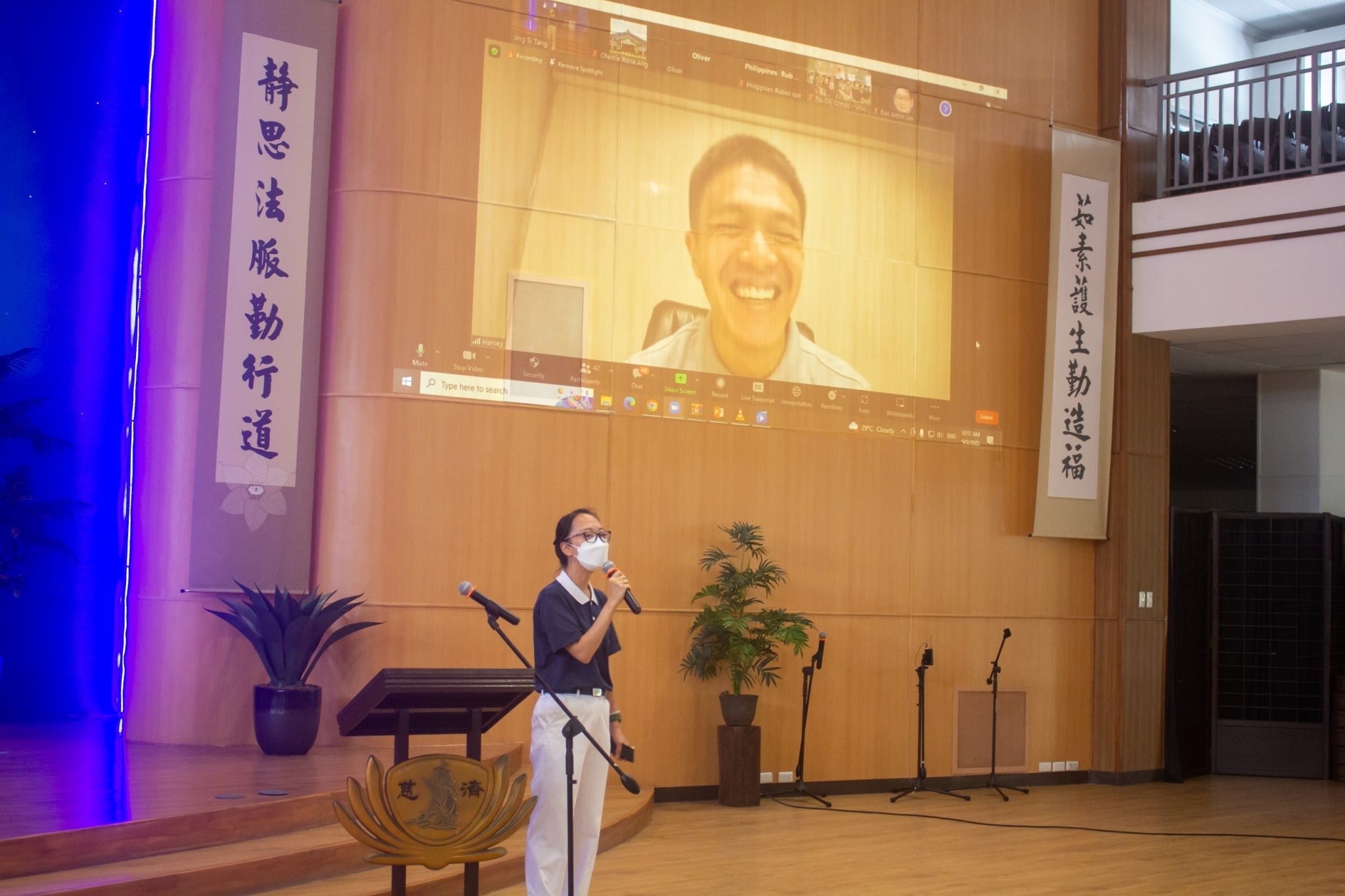 Tzu Chi volunteer Harvey Yap conducted his report via livestream from Zamboanga. 【Photo by Marella Saldonido】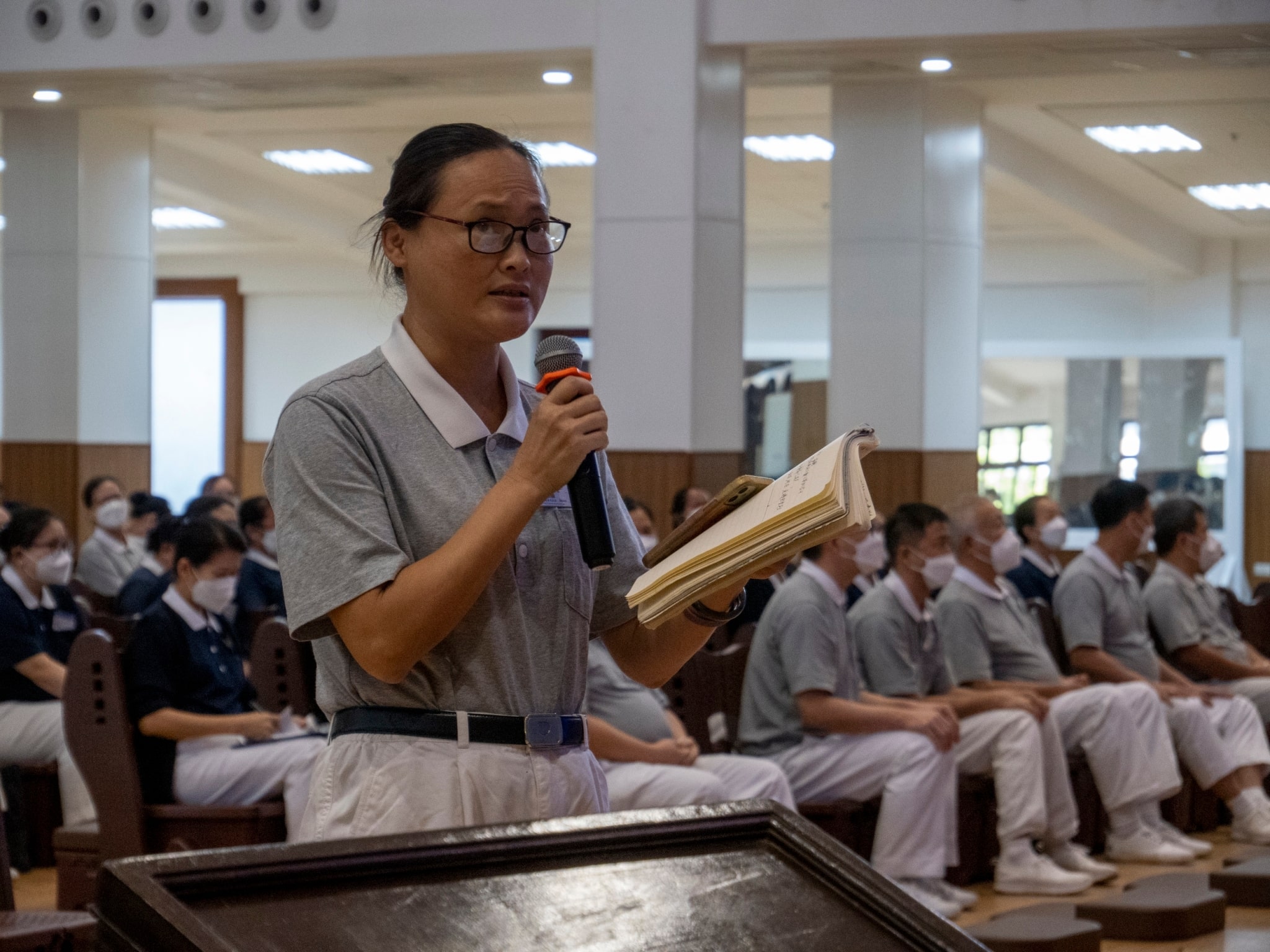 Representing volunteers in the Philippines, Huang Ya Hong told Master Cheng Yen about what she learned during the three-day camp.【Photo by Matt Serrano】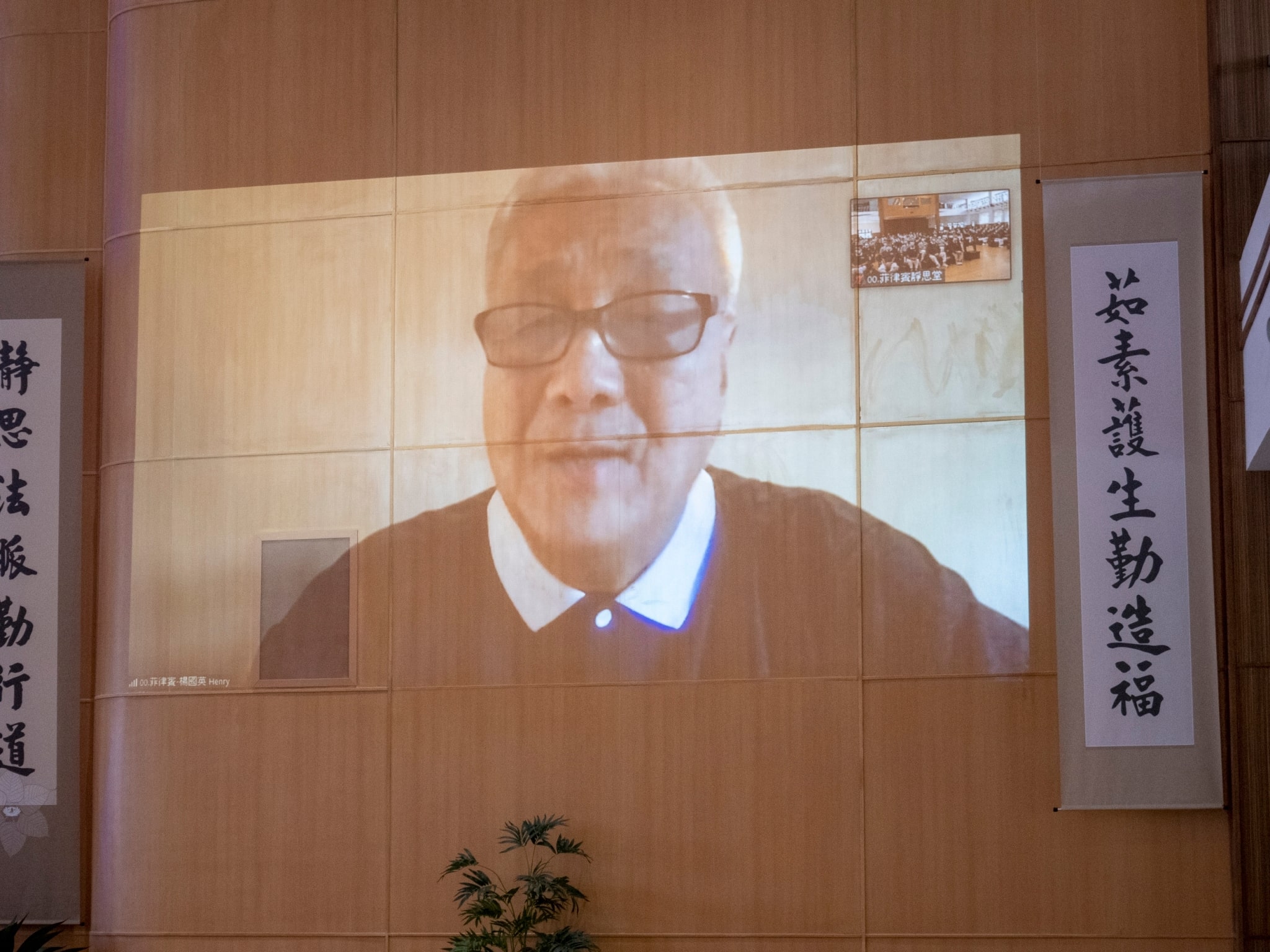 Tzu Chi Philippines CEO Henry Yuñez relied on technology too to participate in the camp while recovering from a medical condition.【Photo by Matt Serrano】
Go Back