Tzu Chi Great Love Preschool hosts kiddie market for a cause
The proceeds of the project will be donated to Tzu Chi's earthquake relief efforts in Turkey and other causes.
By Ben Baquilod
The Tzu Chi Great Love Preschool Philippines held a kiddie market on March 30 to support Tzu Chi's global fundraising efforts for Turkey. Parents, relatives, and volunteers enthusiastically participated in the event and purchased a variety of items, including ginataang halo-halo, vegetarian nuggets, graham balls, iced tea, toys, and dishwashing soap.
"Most of the items for sale were handmade by the students of the preschool, emphasizing the value of hard work and earning one's money through diligence," said Preschool teacher Chyn Lunaria.
Parents were proud and grateful for the opportunity to support the children's entrepreneurial skills and donate to a good cause. Jun Dy shared his happiness and pride that his children could participate in the event and learn about entrepreneurship. "We should also support this kind of activities as it provides another avenue for donations and support for people who need help," Dy said.
Another parent, Nancy Uy, shared her joy and amazement at the depth of learning her son had experienced at the Tzu Chi Great Love Preschool. She was pleased that her son was not only having fun and learning new things but also developing compassion by donating and helping others.
"When my son comes home from school, he's always saying 'Gan en' (Thank you), and I can see he's learning to behave well," Uy said. She also believes that schools should serve not only as a place to acquire knowledge but also as a means of building character.
The Tzu Chi Great Love Preschool Philippines is a progressive school that aims to develop young children's physical, cognitive, socio-emotional, character, and life skills, as well as Tzu Chi's humanistic values through experiential learning in a loving and nurturing environment. The school serves children aged 2-4 and is committed to promoting well-rounded development in its students.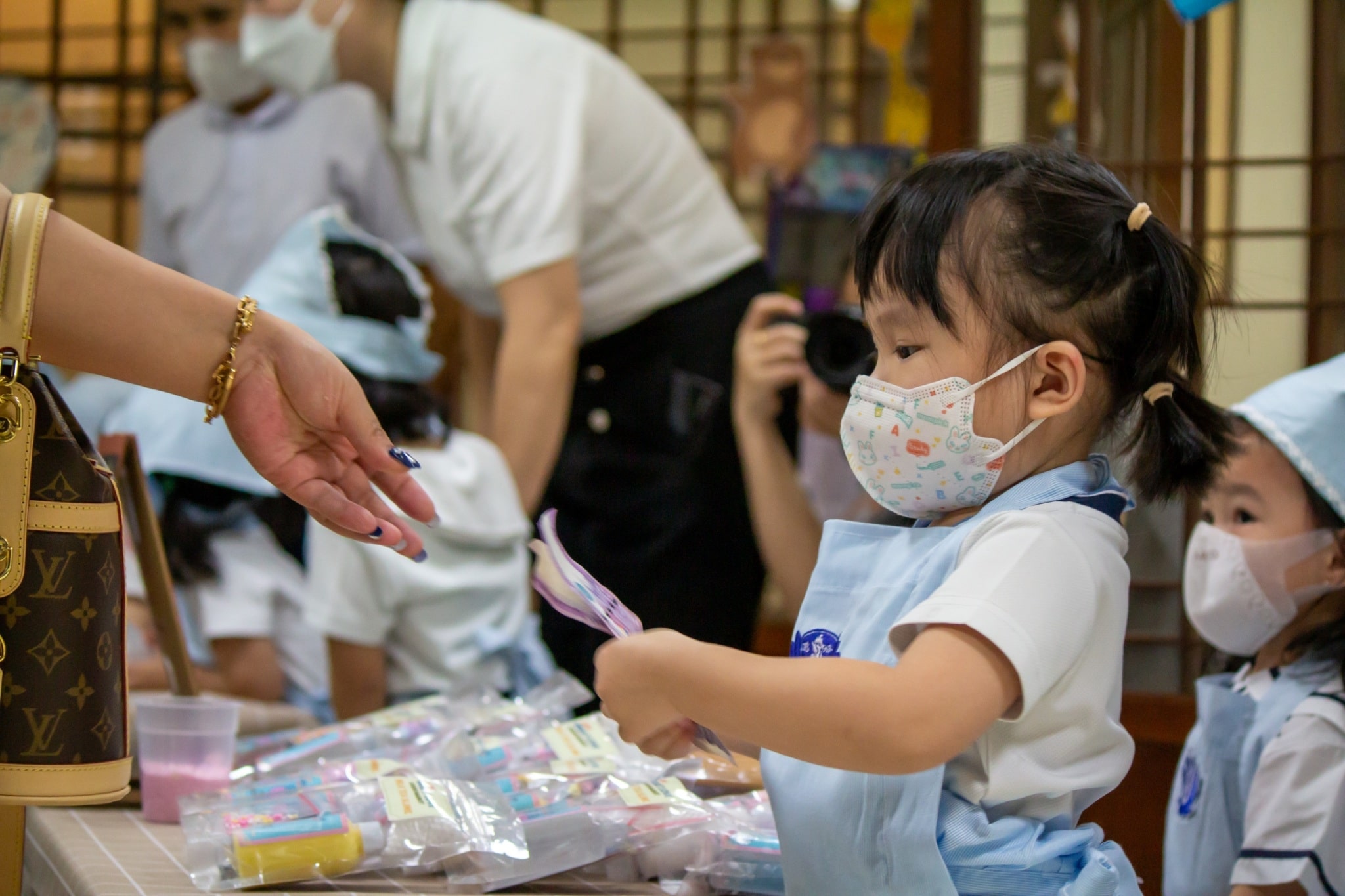 Student receives payment from a buyer as she mans a booth at the Tzu Chi Great Love Preschool kiddie market.【Photo by Marella Saldonido】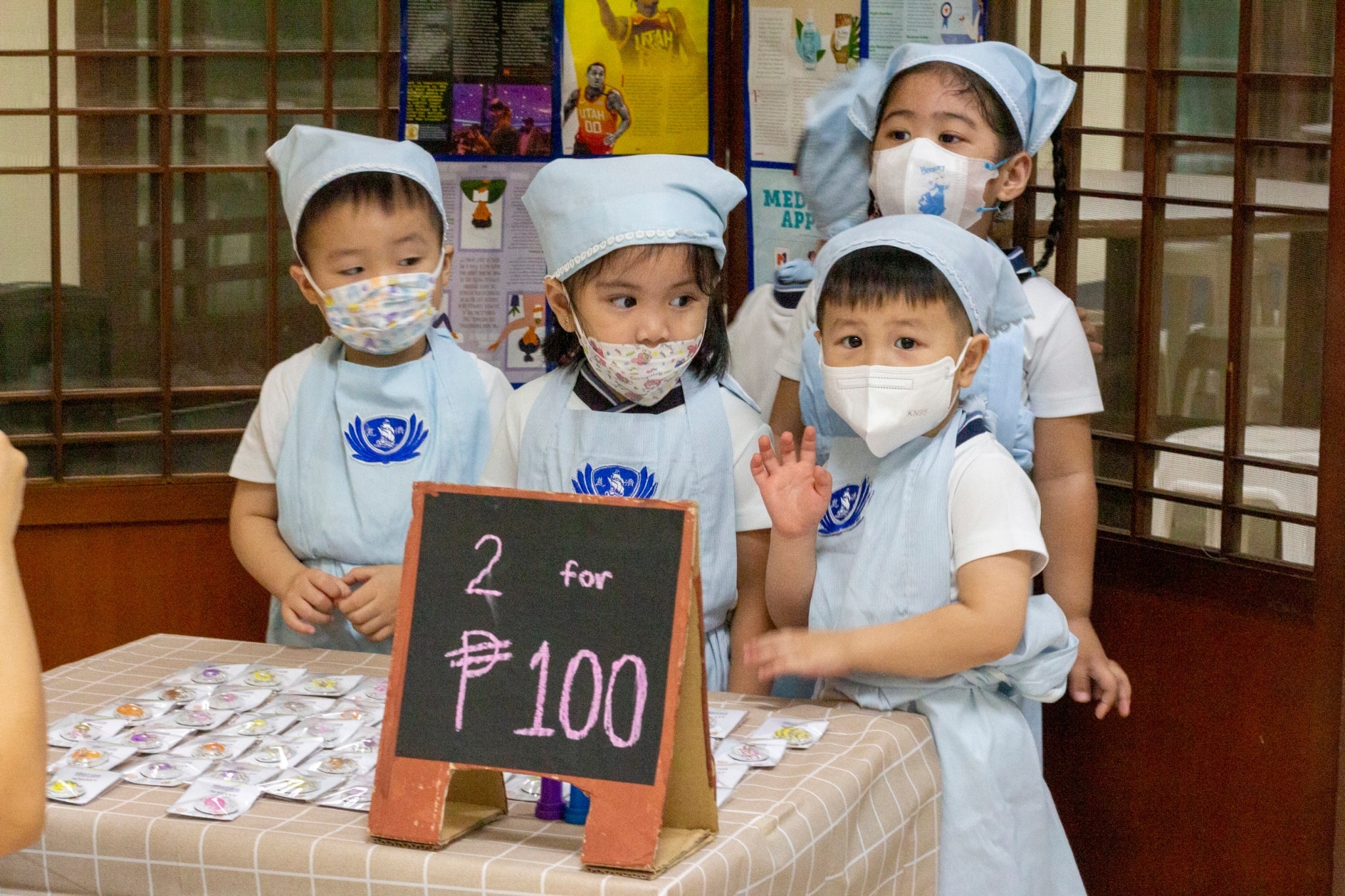 Guided by their teachers, the Preschoolers sell a variety of items for the benefit of the victims of the recent earthquake in Turkey.【Photo by Matt Serrano】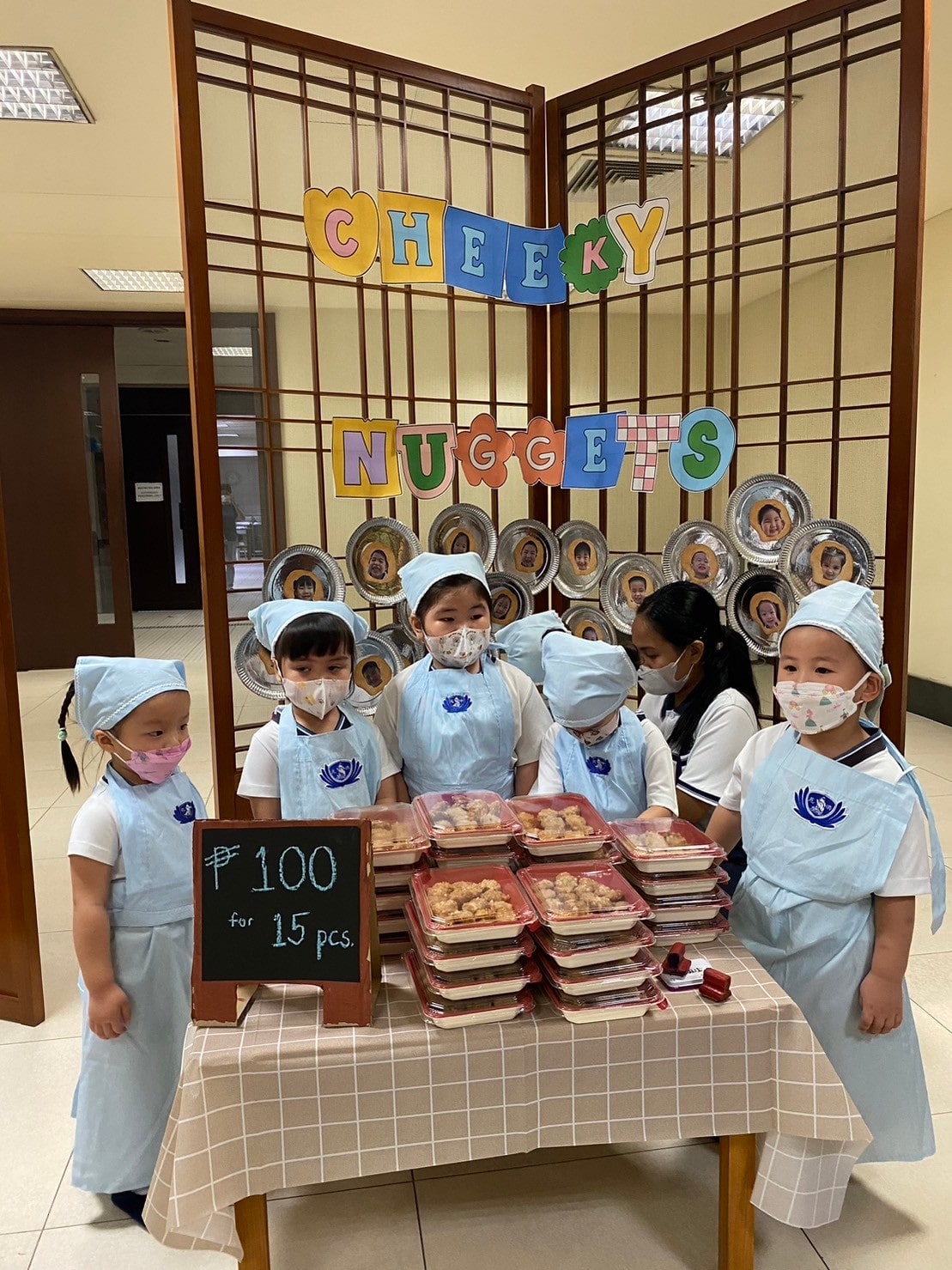 Vegetarian nuggets are sold at Php 100 per box of 15 pieces.【Photo by Matt Serrano】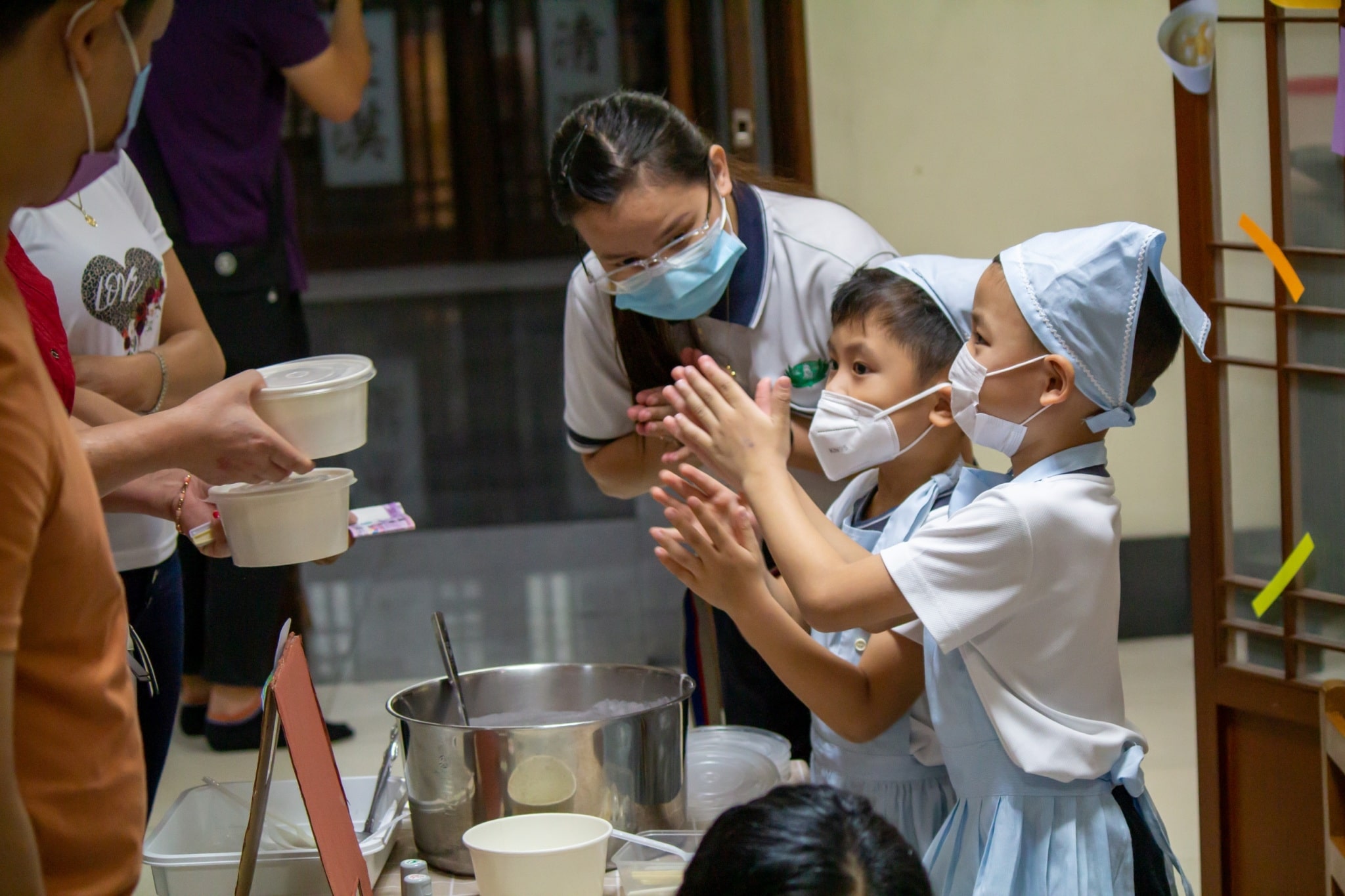 Students say thanks to buyers as they sell ginataang halo-halo.【Photo by Marella Saldonido】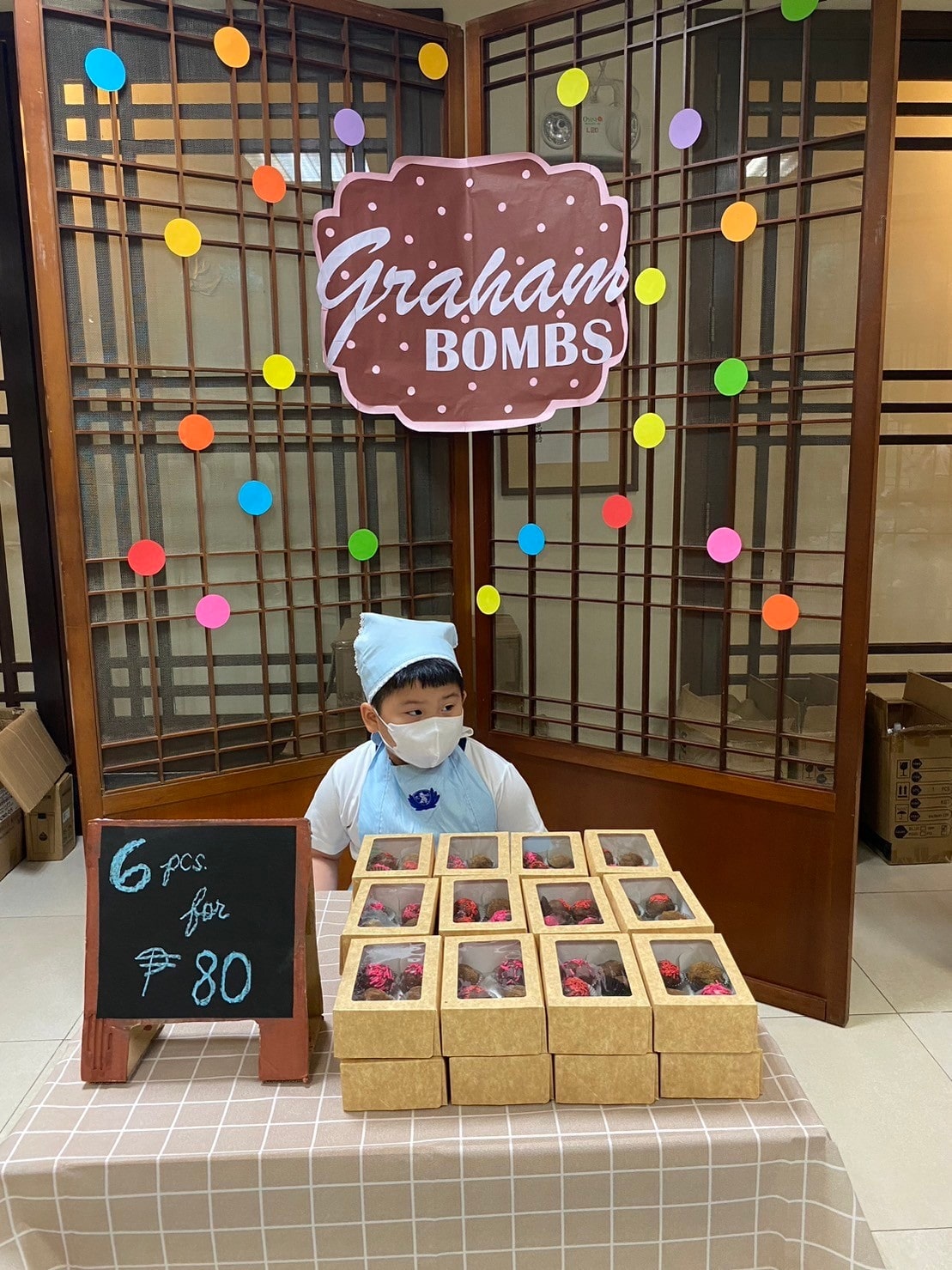 Graham balls are one of the bestselling products at the preschool kiddie market.【Photo by Matt Serrano】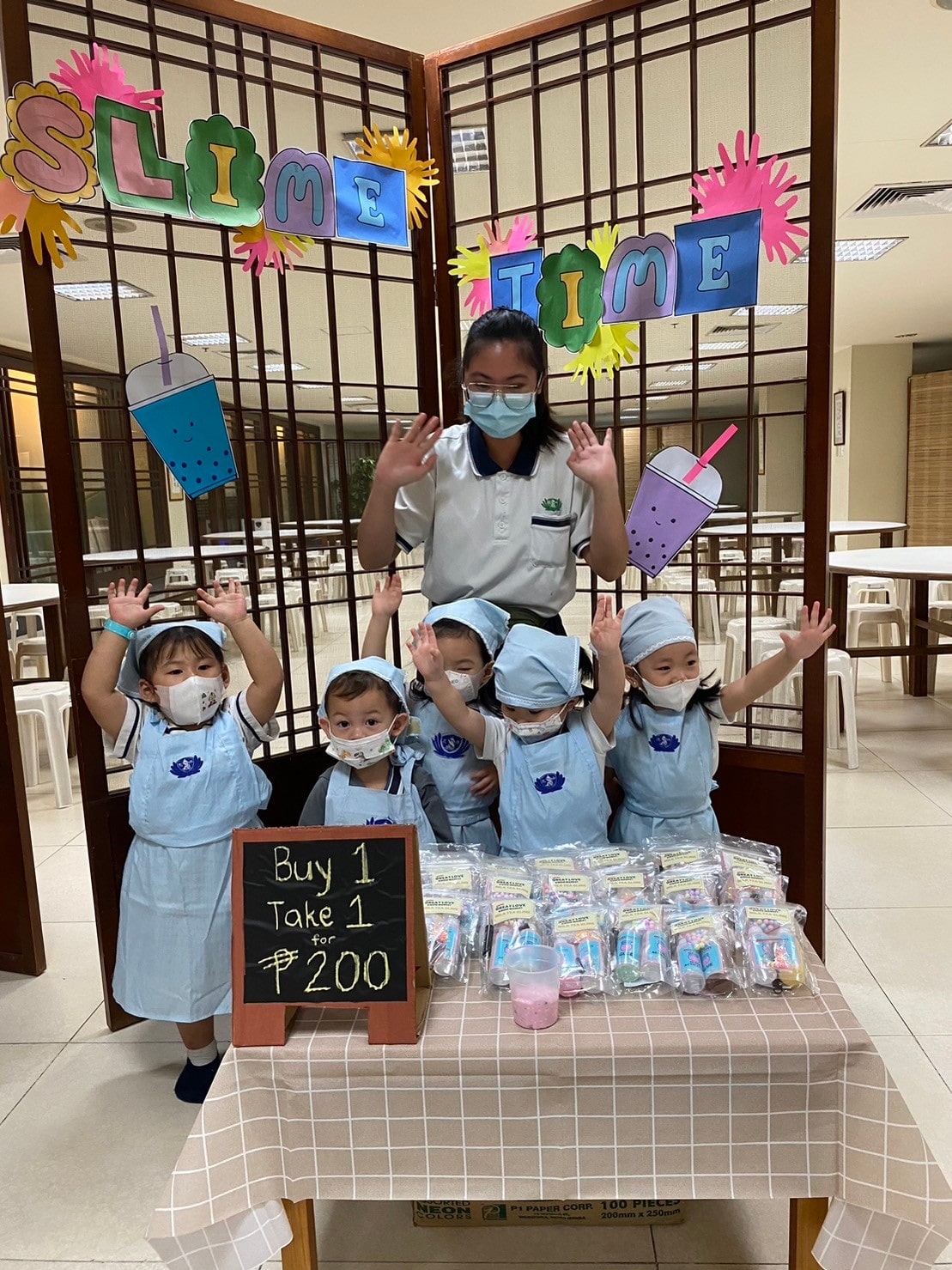 Students are hyped up to sell slimes at a promo price.【Photo by Matt Serrano】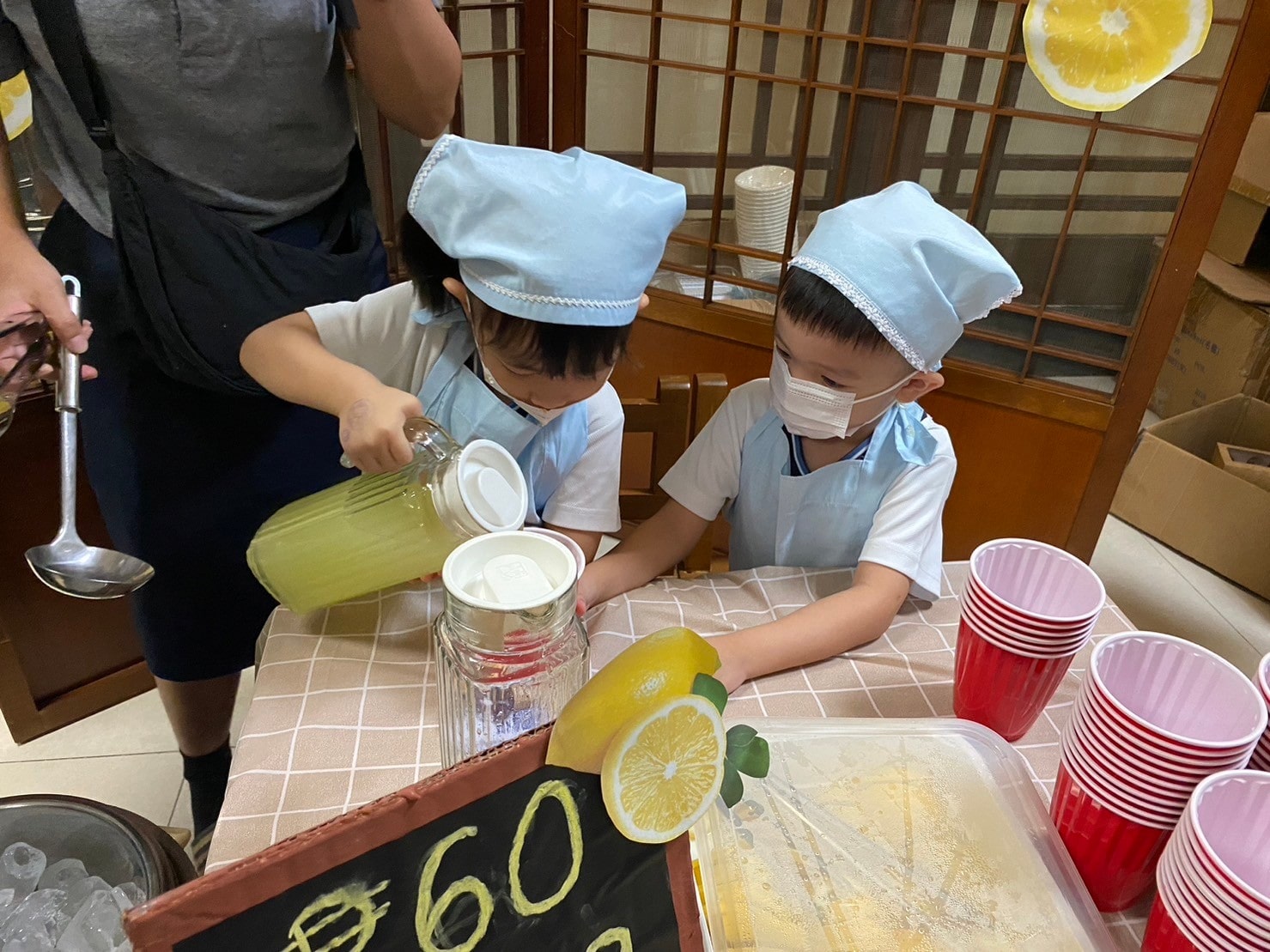 To quench thirst and give refreshment, lemon drinks are also available at the kiddie market.【Photo by Matt Serrano】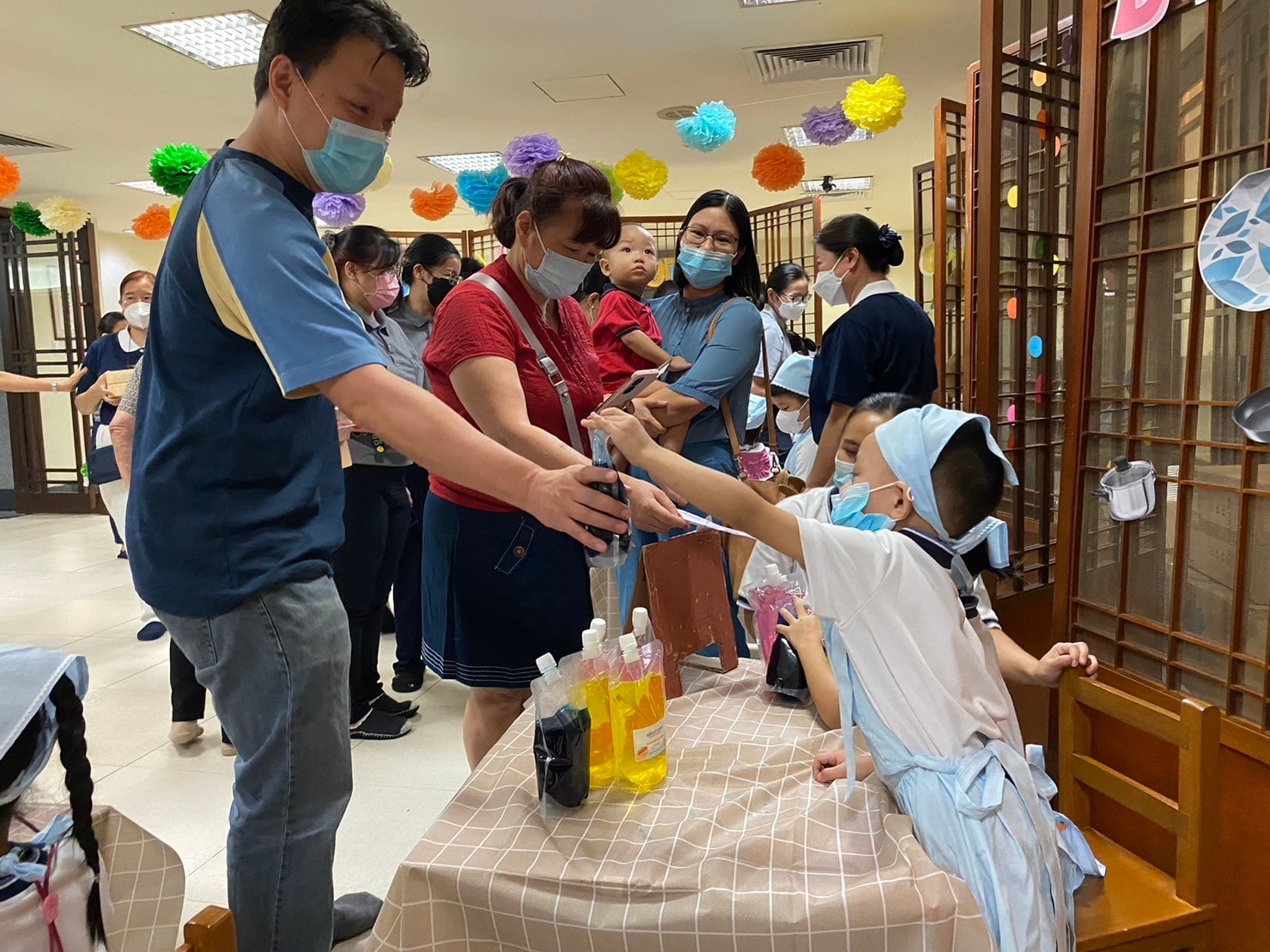 Parent Jun Dy is happy and proud to support the preschool's kiddie market.【Photo by Matt Serrano】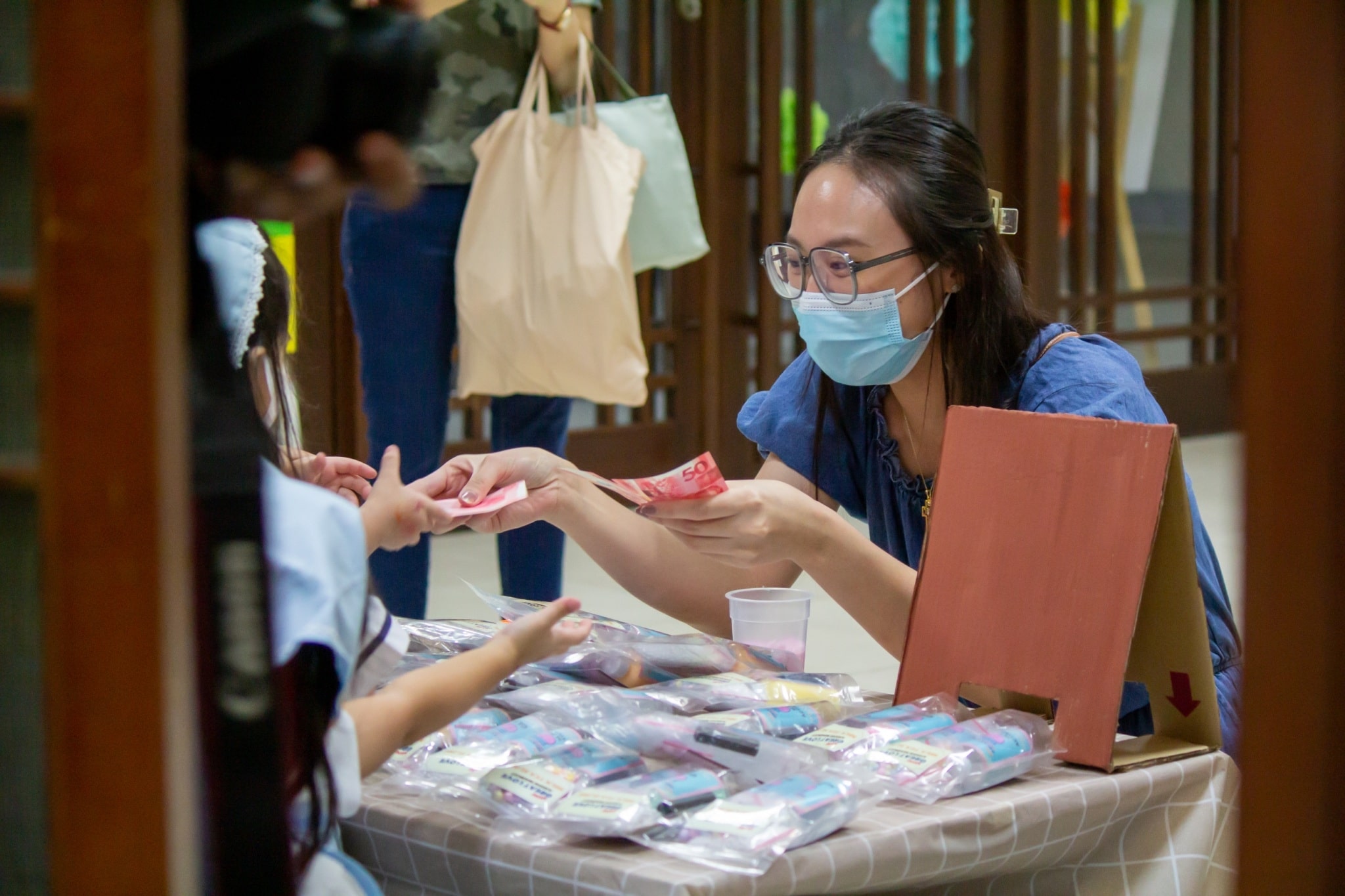 Nancy Uy buys products from all booths to show support to her son and the whole Preschool family.【Photo by Marella Saldonido】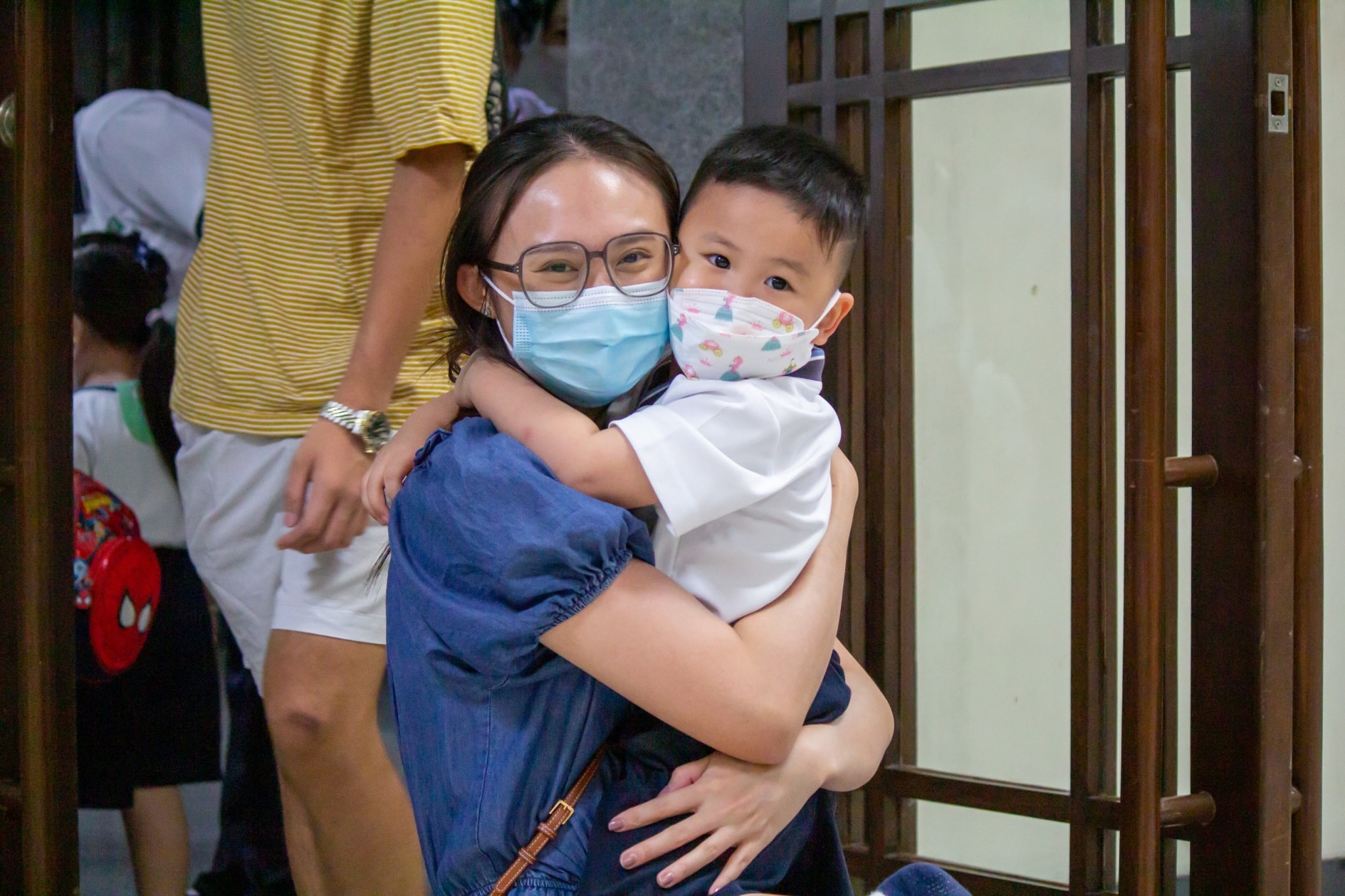 "When my son comes home from school, he's always saying 'Gan en' (Thank you), and I can see he's learning to behave well," says Nancy Uy of her son Gavin who is enrolled at the Tzu Chi Great Love Preschool Philippines.【Photo by Marella Saldonido】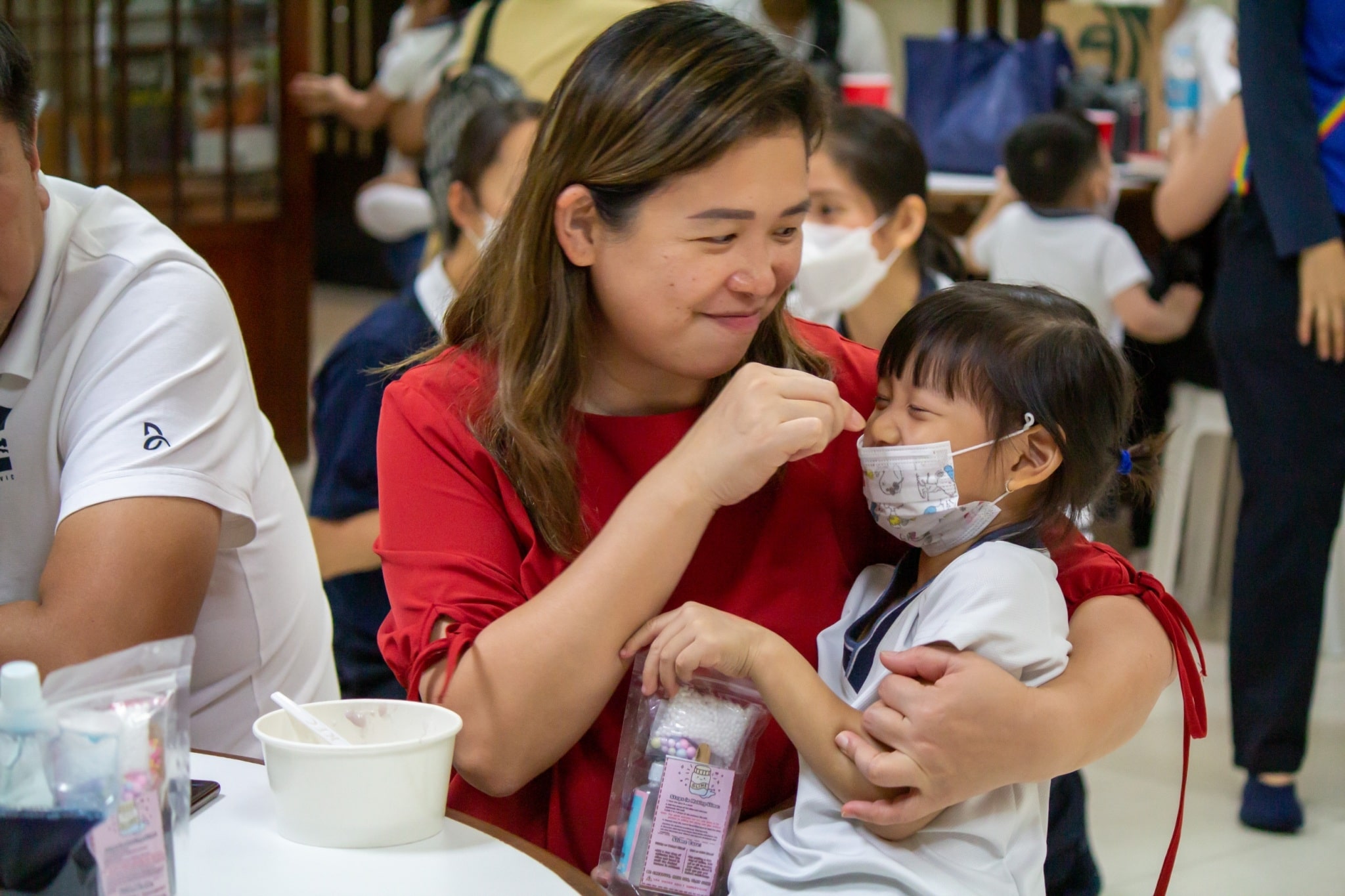 Mother and daughter shares a light moment at the kiddie market of Tzu Chi Great Love Preschool Philippines.【Photo by Marella Saldonido】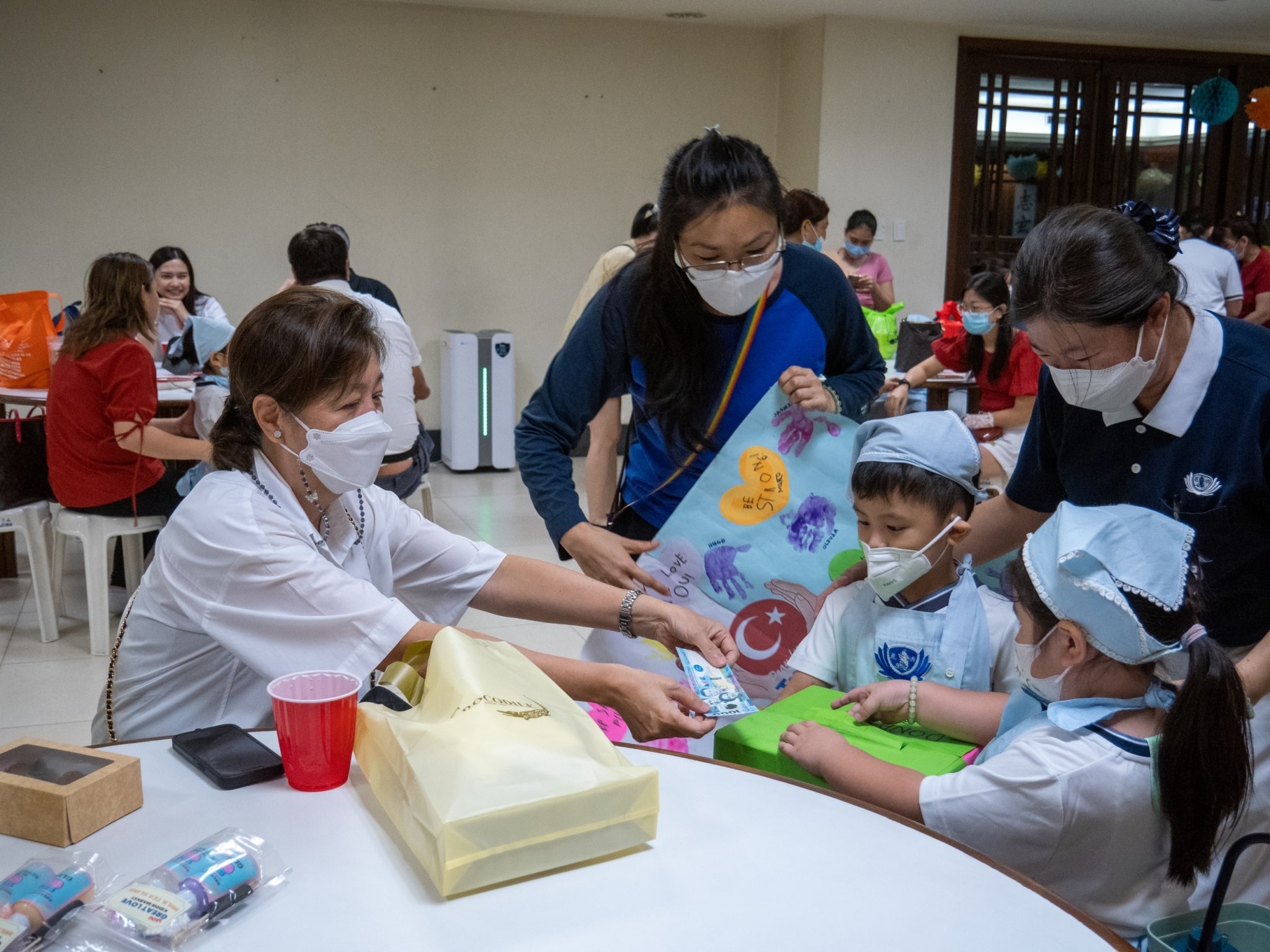 With guidance from parents and Tzu Chi volunteers, Preschool students seek donation from guests at the kiddie market.【Photo by Jeaneal Dando】
Go Back