Taiwan Doctors' Symposium at BTCC
Tzu Chi Philippines hosts doctors' symposium on holistic cancer treatments and stem cell research, by Dr. Chi-Cheng Li, Director of the Center of Stem Cell & Precision Medicine at the Tzu Chi Hospital in Hualien City, Taiwan.
By Daniel Lazar
On Thursday September 22, Tzu Chi's Sta. Mesa campus (BTCC) was host to the prestigious Dr. Chi-Cheng Li, Director of the Center of Stem Cell & Precision Medicine at the Tzu Chi Hospital in Hualien City, Taiwan. Dr. Li specializes in stem cell therapy for spinal cord injuries and Cancer research involving Western as well as Traditional Chinese Medicine (TCM) techniques. The Doctor's first stop was the Coffee Shop where he met with former CEO Alfredo Li, Tzu Chi International Medical Association (TIMA) doctors, volunteers, and current CEO Henry Yuñez.

It was Dr. Li's third visit to BTCC, and the first since the Covid19 pandemic began. He discussed his research and the future of stem cell and cancer research, while noting how much the Sta. Mesa campus has changed. Based on his research, Dr. Li explained that "our doctors try to use very little chemotherapy, instead we focus on less toxic treatments involving novel agents to improve immune functions and treat cancers." He also emphasized that treatments take a holistic approach to the patient, so as to treat the root cause, rather than the symptoms.

Later that evening, Dr. Li met with Tzu Chi CEO Henry Yuñez, and TIMA doctors, before proceeding to give a talk on stem cell treatment for breast cancer, and spinal cord injuries. Two patients who suffered spinal chord injuries were highlighted, and although they were initially wheelchair-bound, by the end of the treatment they were able to walk. Dr Li also explained that for the breast cancer case study, "we had to do gene modification and promote her immune cell function to control the cancer, but we did not use chemotherapy."

Dr. Li's team is now also providing training to doctors in the Philippines, and he noted how Tzu Chi Hospital in Hualien has signed Memorandums of Understanding (MOU) for training doctors locally in hospitals like Chinese General, The Medical City, and Cardinal Santos Medical Center. "My team is inviting doctors to Hualien to train in Traditional Chinese Medicine," he noted, "and we also provide training locally to hospitals like Chinese General Hospital College."

Other guests at the medical symposium included George Su of Asus Technologies Philippines, who have been working with Tzu Chi throughout the pandemic to donate equipment, and technology to schools, and hospitals throughout the country. In addition, Mr. Su explained how together with Tzu Chi, Asus Philippines continues to support the ongoing outreach programs at the Tzu Chi Great Love Villages in Palo, and Ormoc. "Through our partnership with Tzu Chi in Ormoc, Asus Philippines donated two computer labs stocked with forty-two computer stations."

Mr. Su continued by saying that through various partnerships with local hospitals, "Asus was able to build long-term relationships with doctors and medical institutions like Chinese General Hospital, among others, to help with IT procurement and act as liaison with doctors and medical centers in Taiwan." As a Taiwan-based technology company, Asus was the first to help connect doctors in China and Taiwan, with doctors in the Philippines to help build long-term relationships.

Master Cheng Yen believes that everyone should be free to enjoy life to the fullest, and with the continued support from The Tzu Chi Hospital in Hualien, and doctors like Dr. Li, the free exchange of research and medical knowledge will allow the same cutting edge procedures and treatments to become available in the Philippines, to give new hope to Filipinos in need.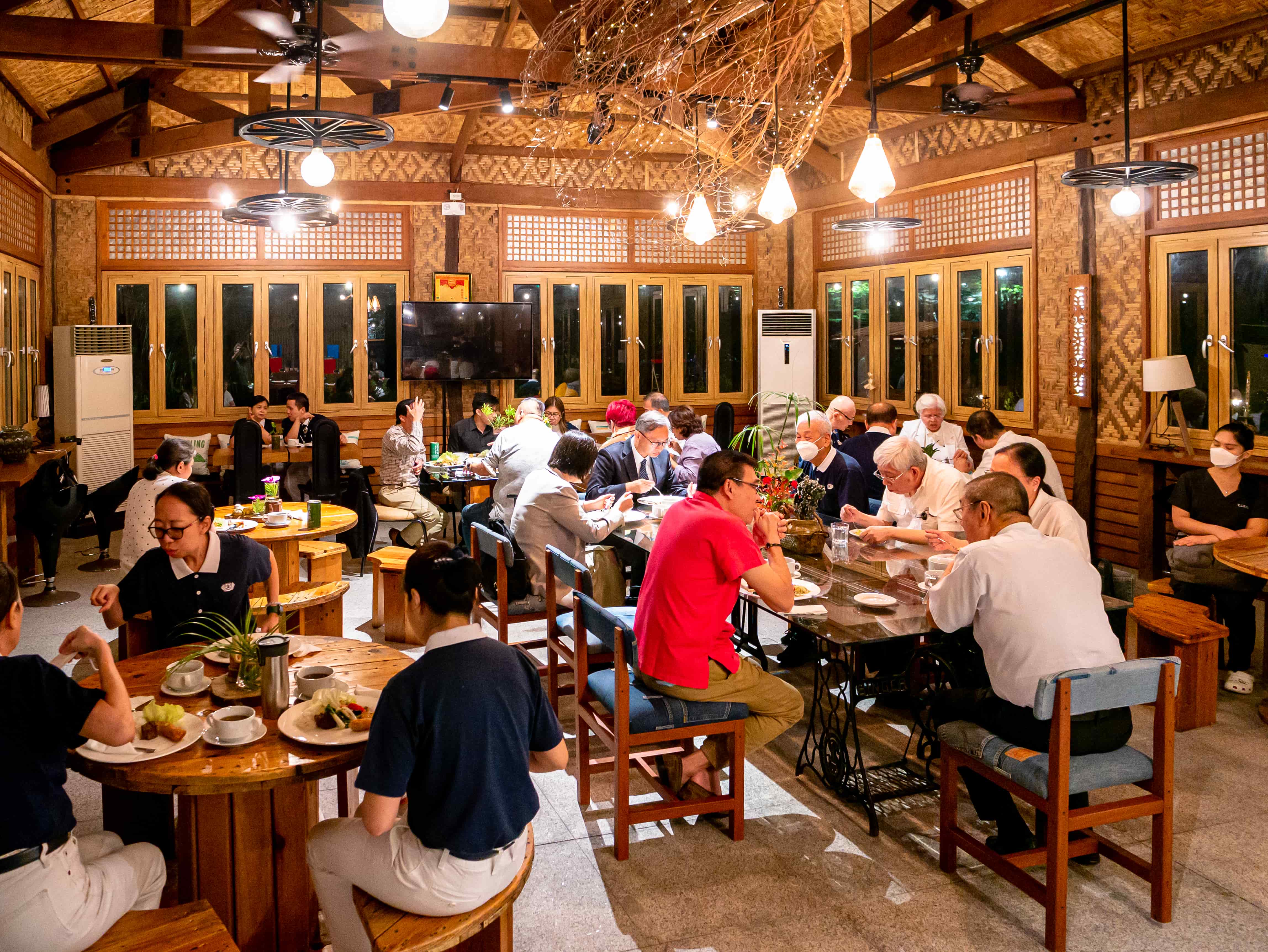 Doctors and guests having dinner at the Coffee Shop prior to Dr. Li's symposium.【Photo by Daniel Lazar】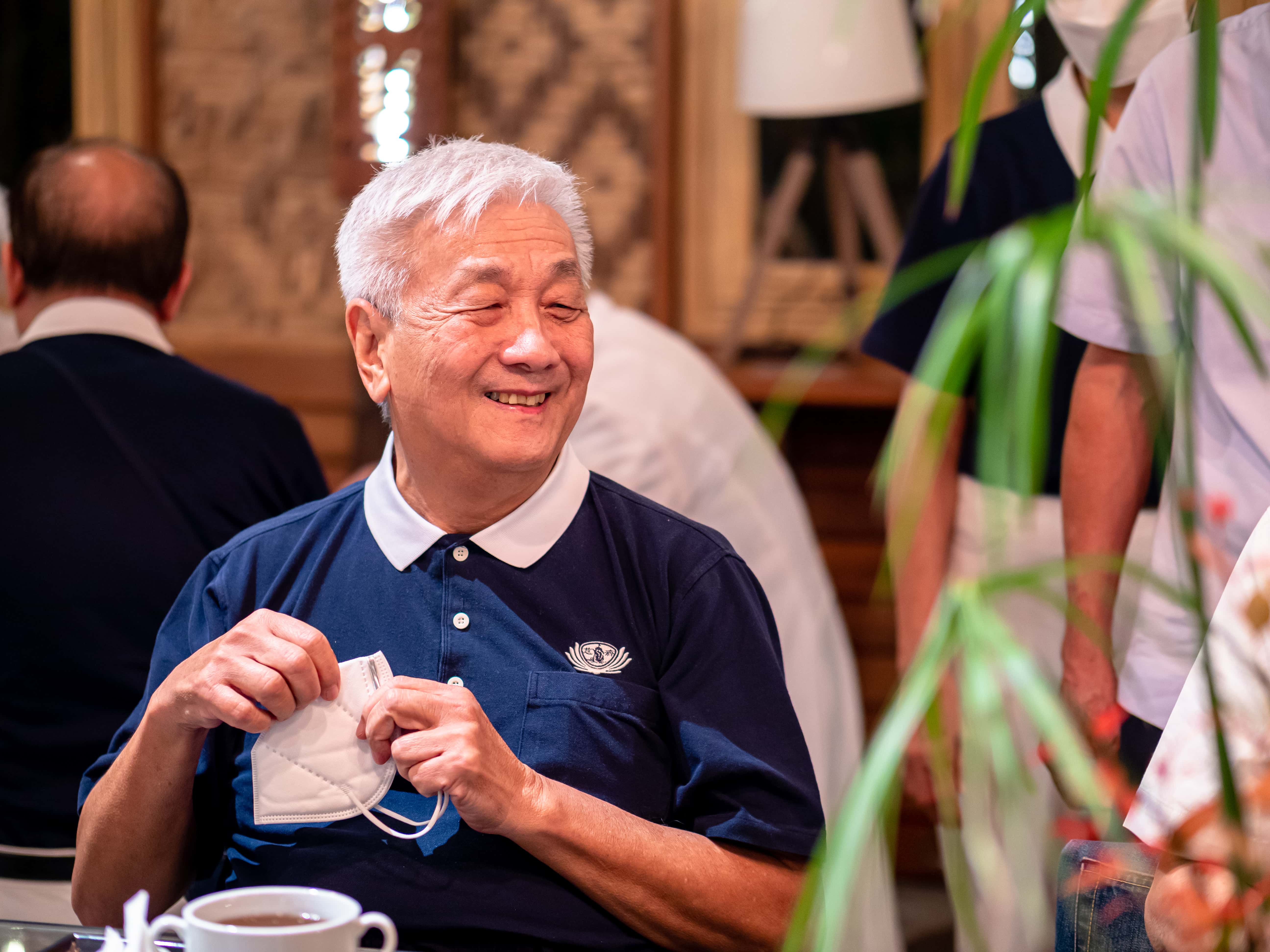 Tzu Chi CEO Henry Yunez enjoying time with guests in the Coffee Shop.【Photo by Daniel Lazar】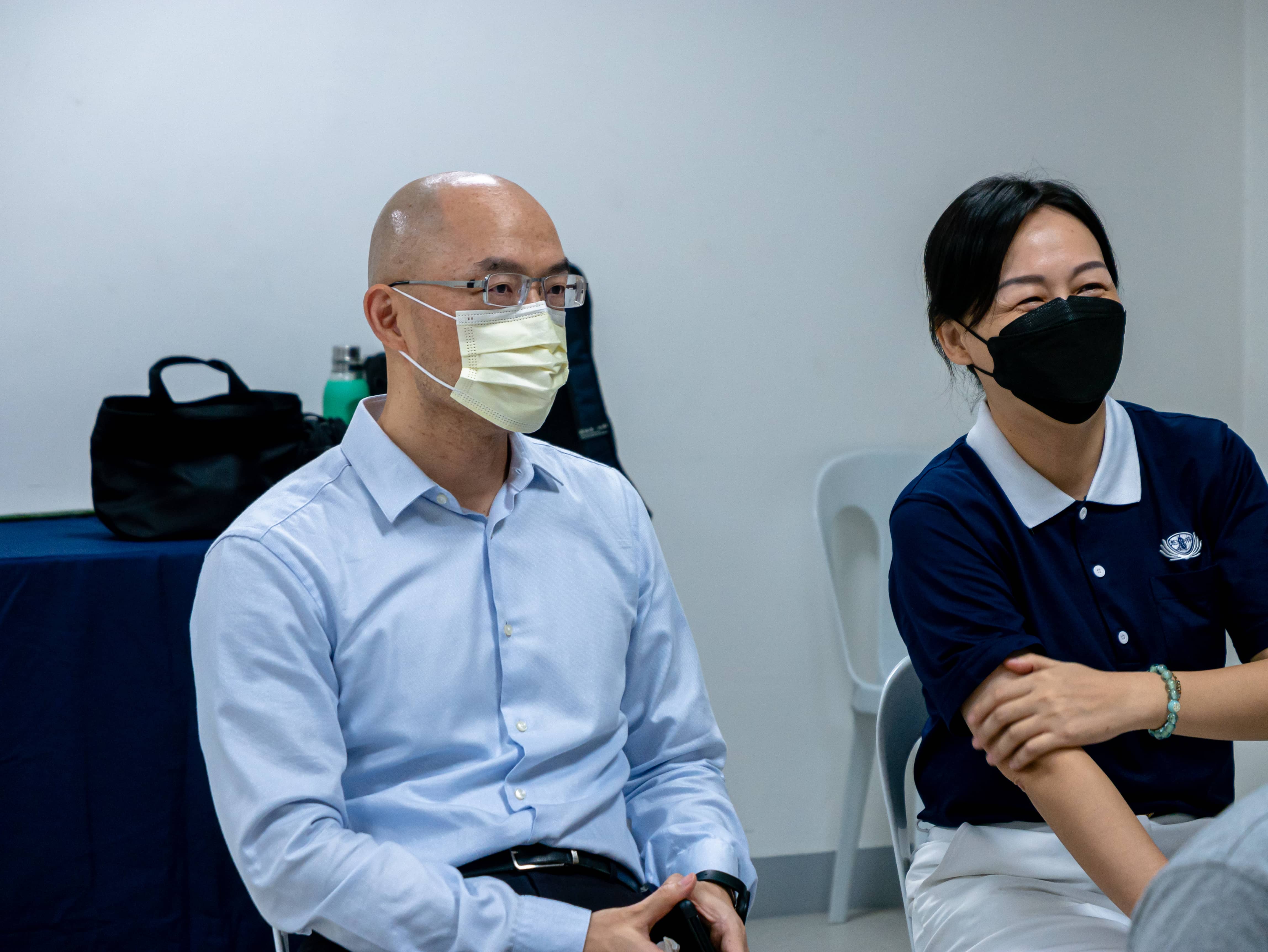 George Su with Tzu Chi volunteer at the medical symposium.【Photo by Daniel Lazar】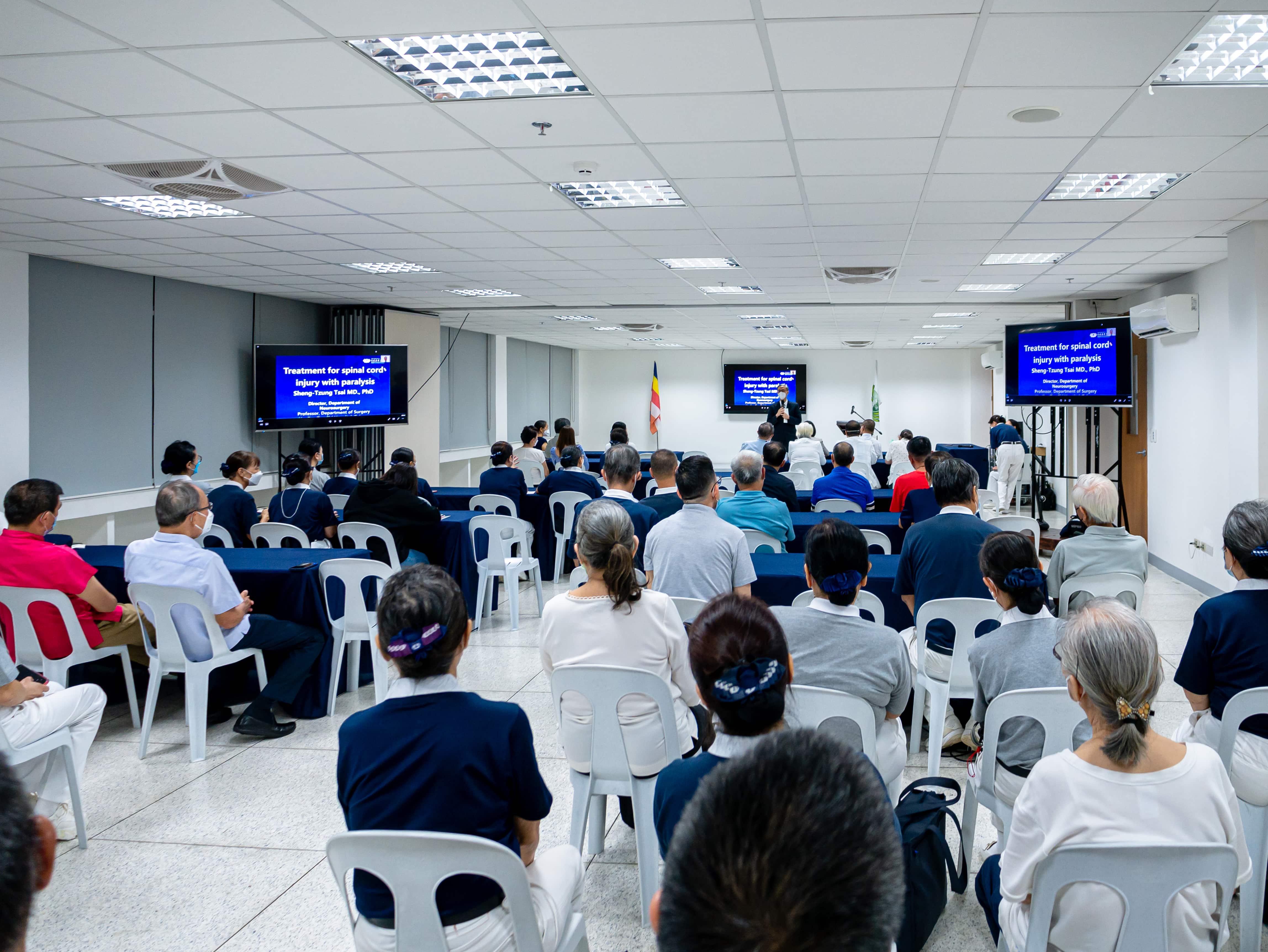 The lecture classroom in Harmony Hall during Dr. Li's talk.【Photo by Daniel Lazar】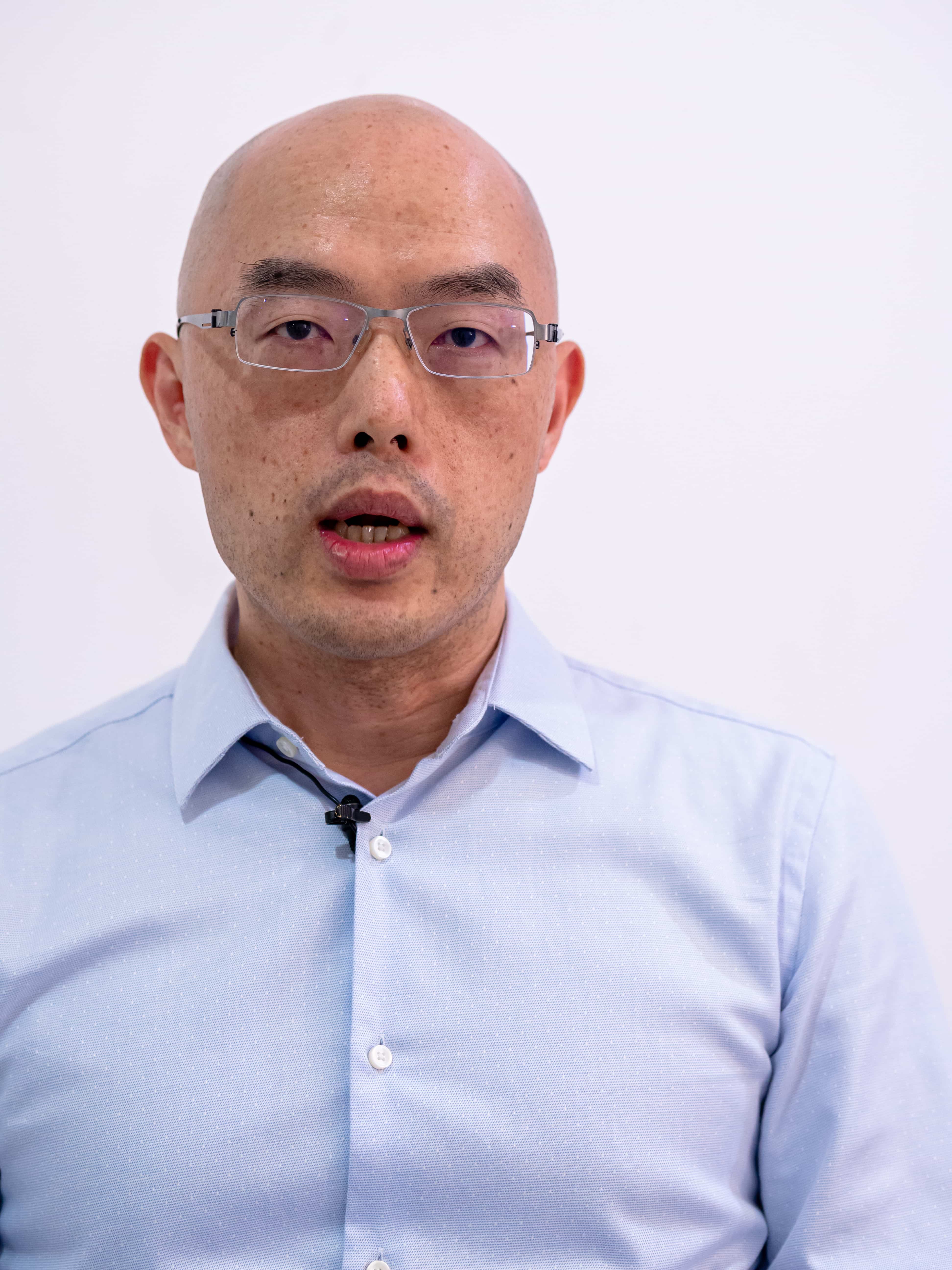 George Su discussing Asus Philippines.【Photo by Daniel Lazar】
Dr. Li having dinner and talking to some of the guests.【Photo by Daniel Lazar】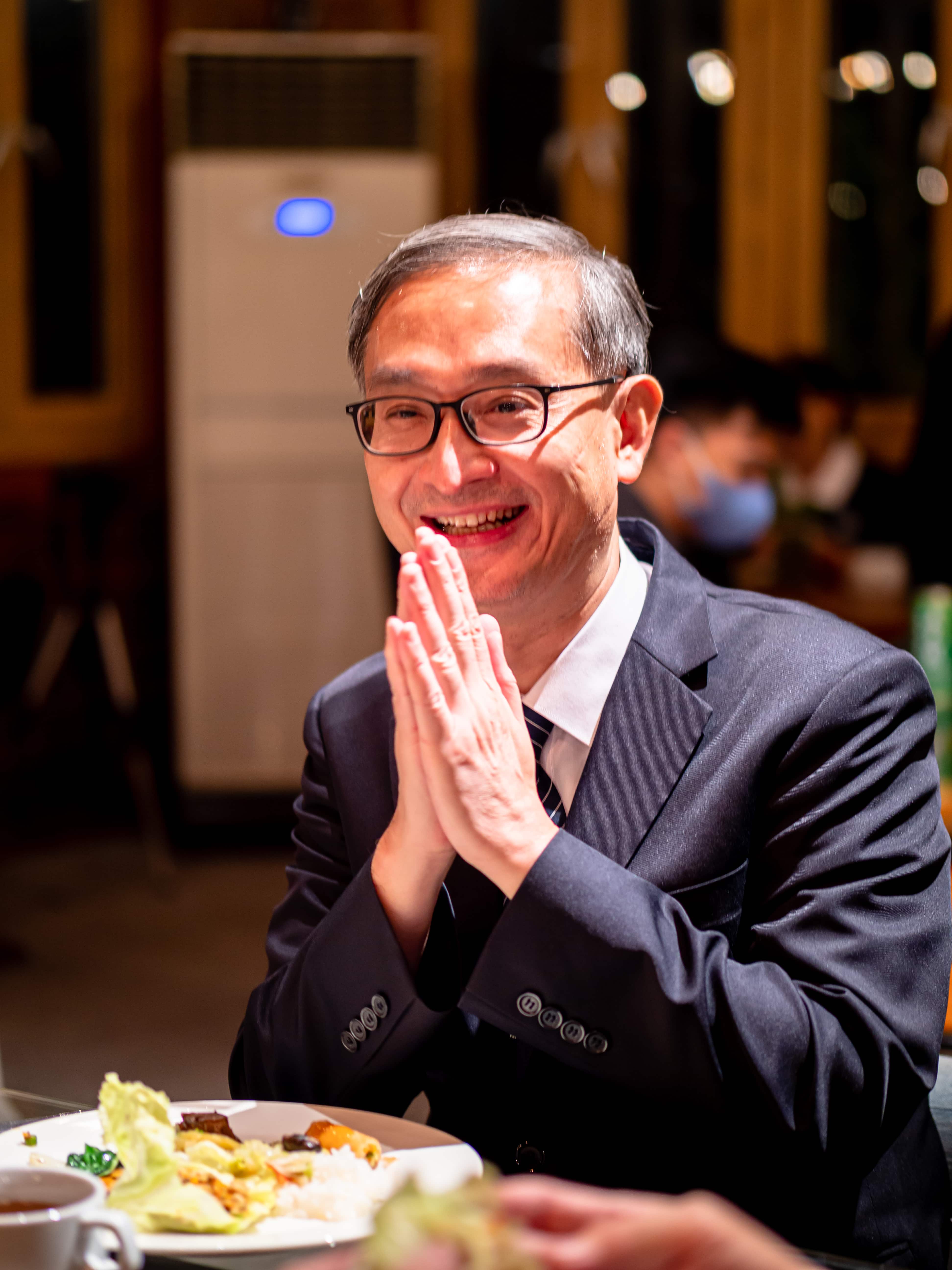 Dr. Li greeting guests in the Coffee Shop.【Photo by Daniel Lazar】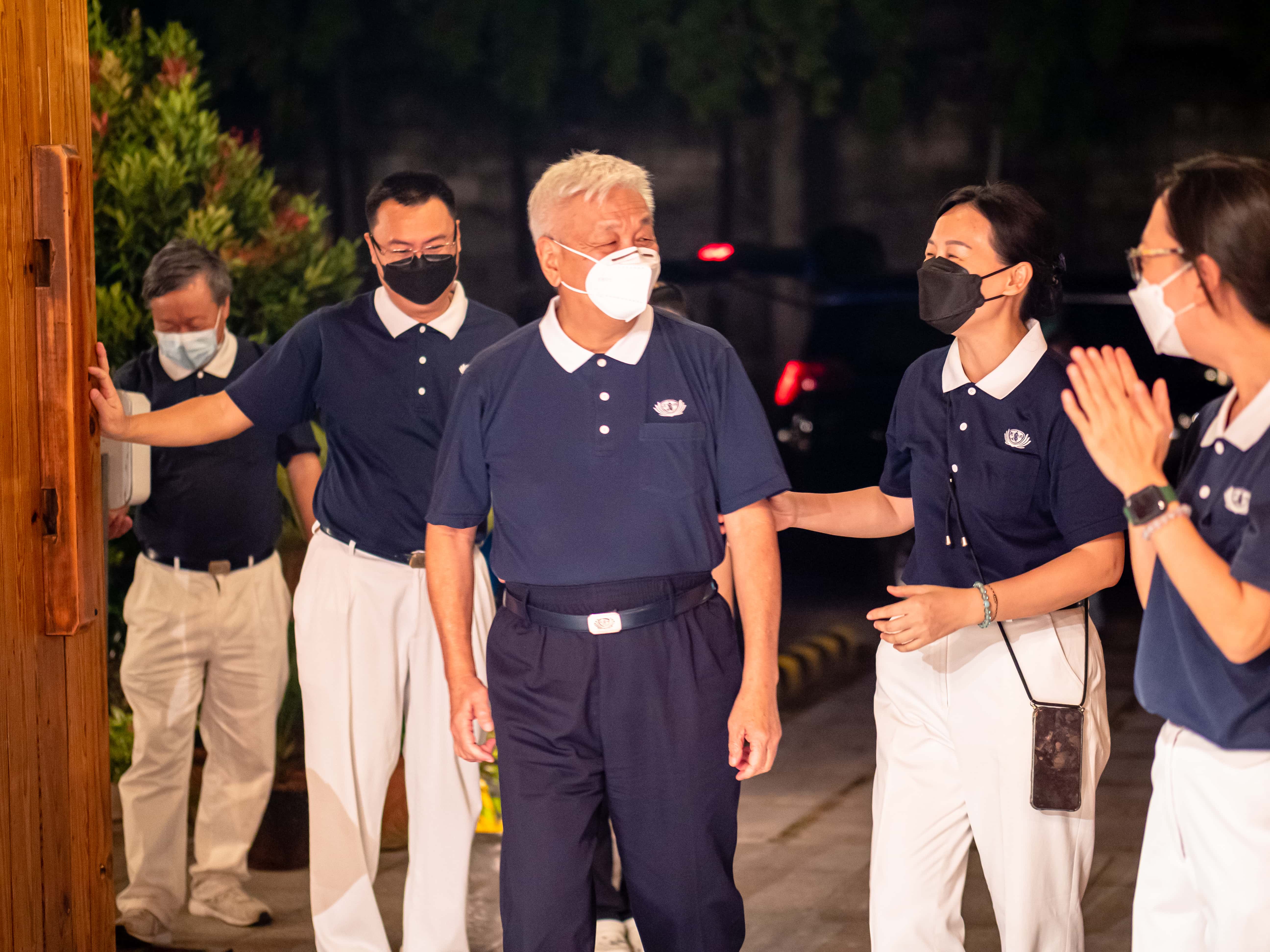 Tzu Chi CEO Henry Yunez arriving at the Coffee Shop.【Photo by Daniel Lazar】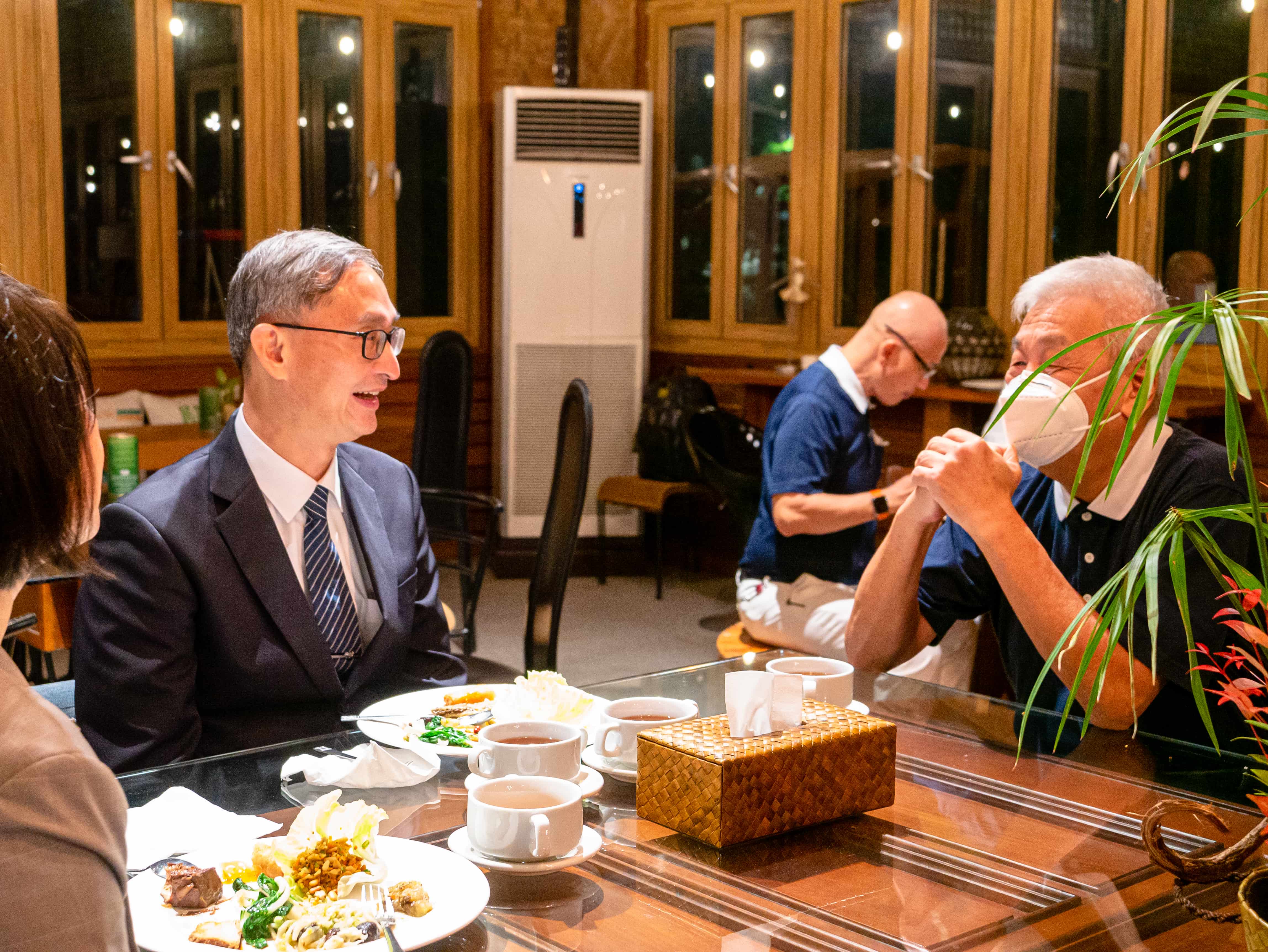 Dr Li and Henry Yunez discussing Tzu Chi activities.【Photo by Daniel Lazar】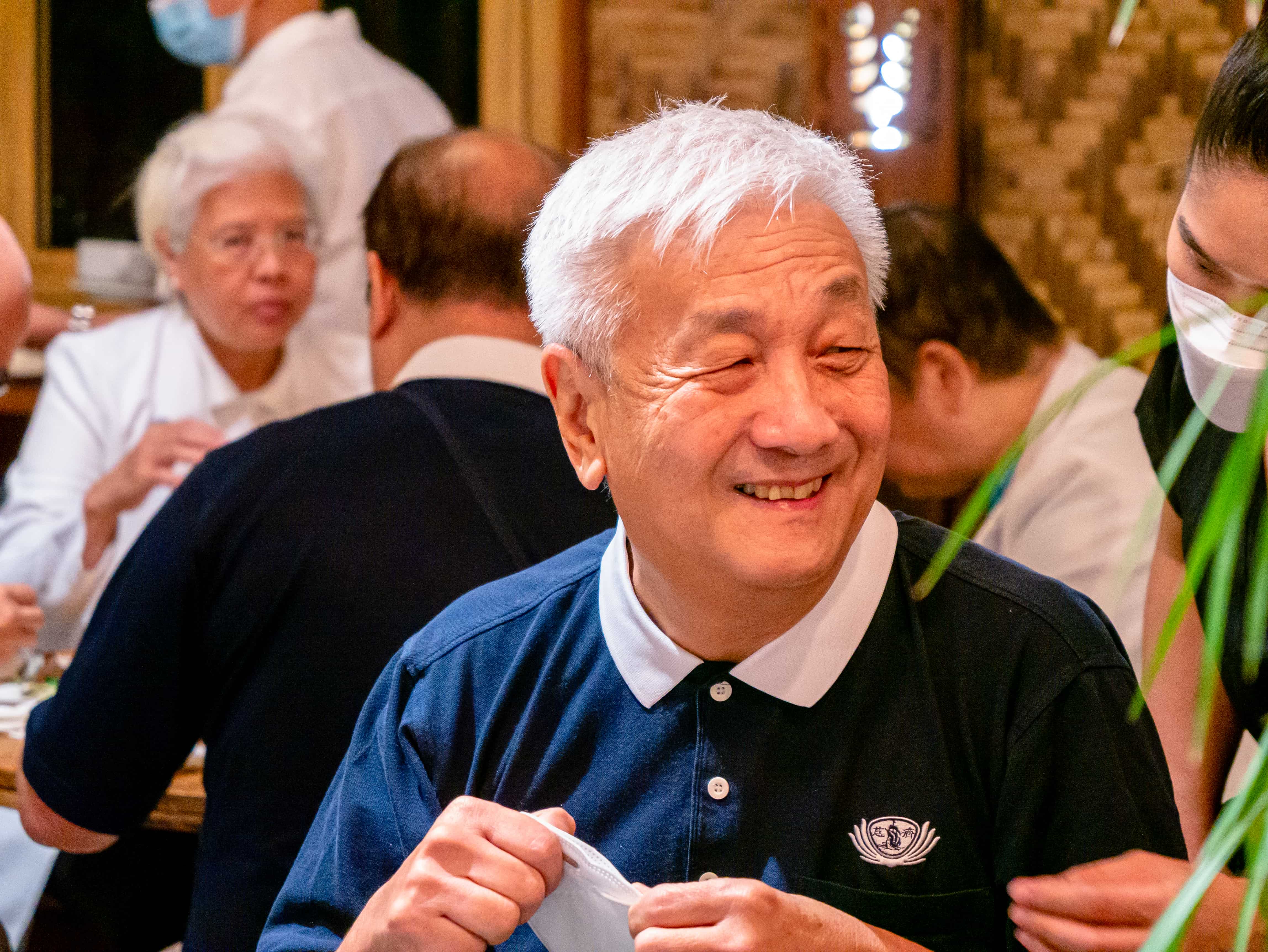 Tzu Chi CEO Henry Yunez talking to guests in the Coffee Shop.【Photo by Daniel Lazar】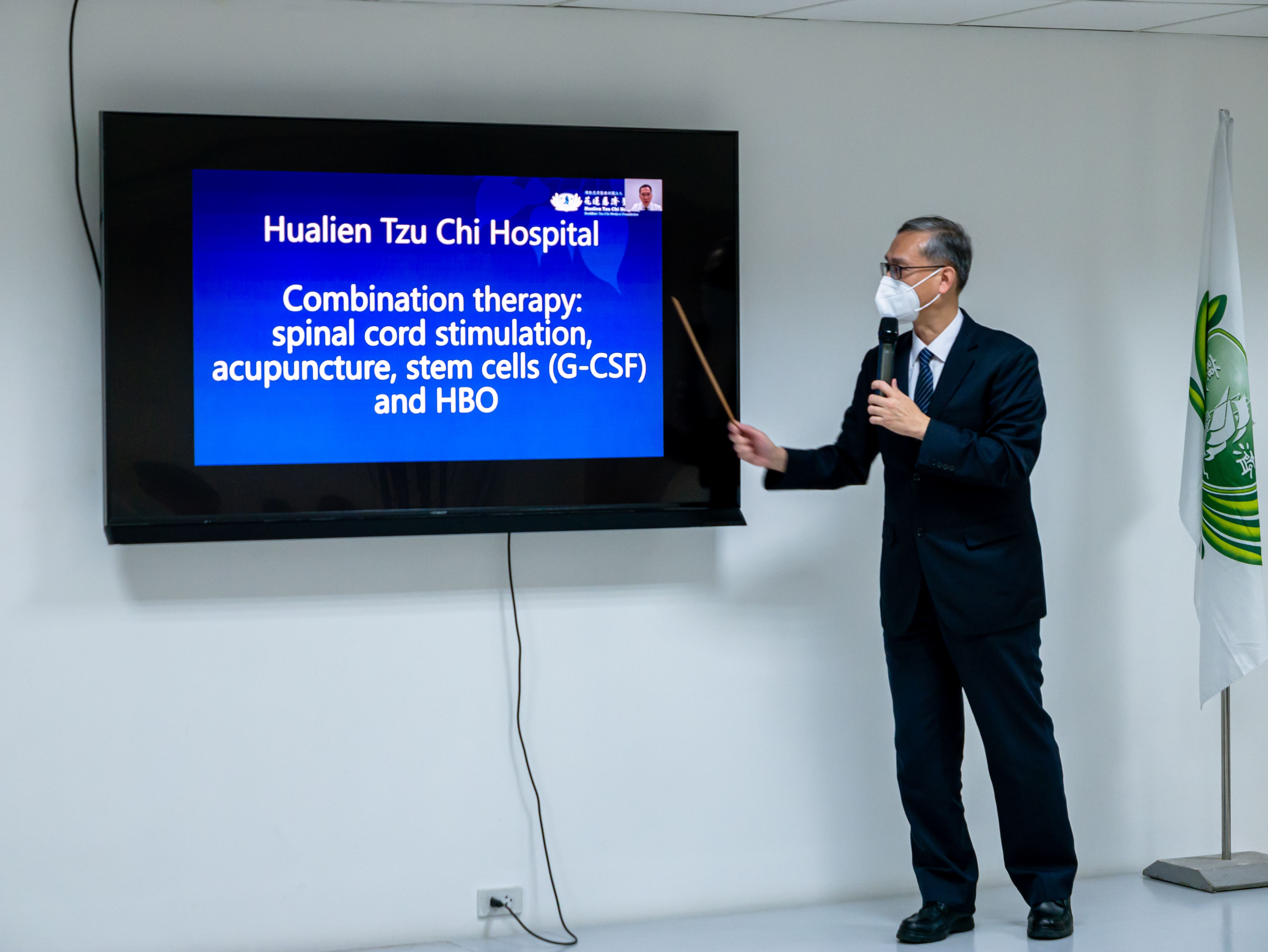 Dr. Li's medical pressentation in Harmony Hall.【Photo by Daniel Lazar】
Go Back