Tzu Chi scholars attend mock interview training with top execs
About 50 graduating scholars attended the program.
By Joy Rojas
Whenever Ferdinand Cabading Jr. goes to a job interview, the working student and Tzu Chi Foundation scholar for the past 10 years always keeps his head bowed. "I'm very shy," says Cabading, now on his senior year in BS Business Administration (major in marking management) at the Pamantasan ng Lungsod ng Marikina.
Tzu Chi's Mock Interview and Career Talk should improve his and other scholars' approach in facing potential employers in the near future. Held at the Buddhist Tzu Chi Campus' Harmony Hall on June 11, the seminar was attended by 50 graduating college senior scholars.
"Tzu Chi Foundation doesn't just provide scholars with financial assistance and values formation through Humanities classes, it also conducts trainings that will help them when they start seeking employment," says Joseph Ian Manlulu, a volunteer under the educational assistance program of Tzu Chi's Charity Department. "At the end of this seminar, we hope that the scholars come out more prepared and knowledgeable about how to tackle a job interview."
"This is our first time to do an activity like this," says Rosa So, a volunteer with Tzu Chi's Education Committee for more than a decade. "We hope to do this every year to help our scholars."
Executives from top companies volunteered to give talks on what to do before and during a job interview. Demo interviews role-played by the executives illustrated the lessons taught. After the talks, the scholars applied the tips they learned in mock interviews conducted by the executives.
While an impressive resume and sharp business attire certainly make a good first impression, employers are also after certain intangibles. "Honesty is the best policy for me," says Nikki Navarrete, a program control department for a leading corporation. "If you don't know how to answer a difficult question, you can always ask your interviewer to repeat it. To me, that shows that this person is down to earth. I also look for how an applicant handles stress. When you join the professional world, the stress from school and the stress from the working environment are very different."
For Darwin Soriano, vice president for IT of a premier Filipino conglomerate, simply being yourself is a huge advantage. "I know it's a cliché, but what has worked for me and for many people in leadership positions is bringing our unique personality to the interview." Soriano, who gave a career talk that was aligned with Tzu Chi's values, adds, "I was a scholar myself. So, if you highlight 'Tzu Chi Foundation scholar' in your resume, I know it will make a lot of difference."
By the end of the talks, the scholars were clearly inspired and more at ease at the thought of handling job interviews. "This was one of my favorite sessions in Tzu Chi," says Kaila Alforte, a Tzu Chi scholar for six years and a broadcasting major at the Polytechnic University of the Philippines. "I liked how Mr. Soriano highlighted the importance of one's moral compass and how we should make choices in work and life based on our values."
Mathew James Dador, a Philippine Normal University senior majoring in physical and health education, cites three takeaways from the talks. "To always be prepared for everything we plan to do, to be proud of who we are and what we have, and to dream big and aim high."
"We need to be more confident with how we present ourselves," says Cabading Jr. who plans to face future job interviews with his head held high. "Our story is the most important thing we can market in a job interview."
Tzu Chi Philippines CEO Henry Yuňez capped the seminar with an uplifting message. "Our mission is for you to be successful in life. To be successful, you need to have a job," he says. And though Master Cheng Yen espouses giving without expecting anything in return, Yuňez gently reminded Tzu Chi scholars to give back, once they have stable jobs, by supporting the next batches of Tzu Chi scholars.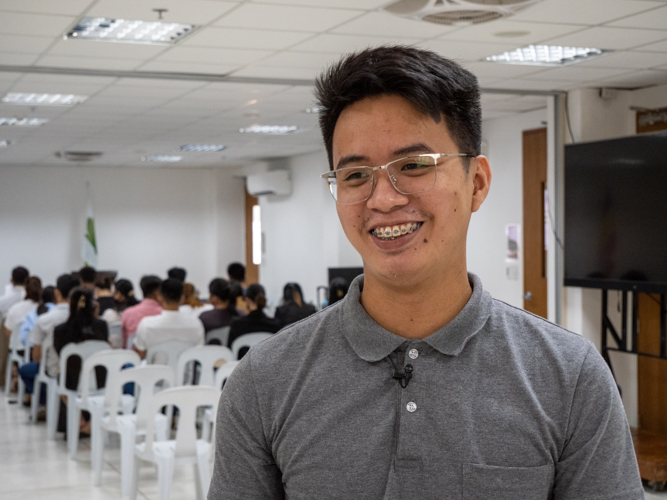 Ian Manlulu, a volunteer under the educational assistance program of Tzu Chi's Charity Department, hopes that the scholars come out of the seminar more prepared and knowledgeable about how to tackle a job interview.【Photo by Matt Serrano】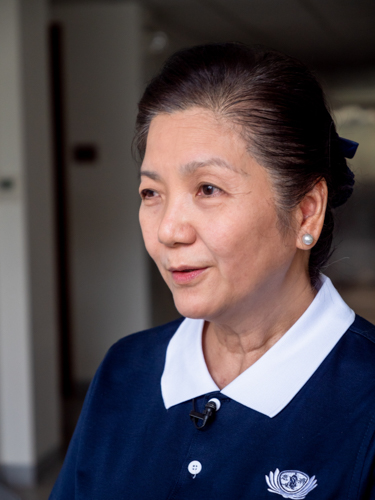 Tzu Chi Educational Committee volunteer Rosa So says the Mock Interview and Career Talk seminar is the first of many programs created for Tzu Chi scholars.【Photo by Daniel Lazar】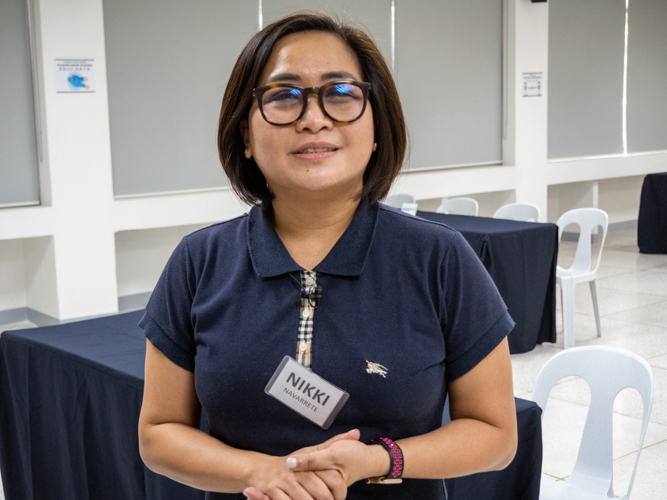 For Nikki Navarrete, a program control department head from a top corporation, honesty and the ability to deal with stress are desirable traits of people looking for a job.【Photo by Matt Serrano】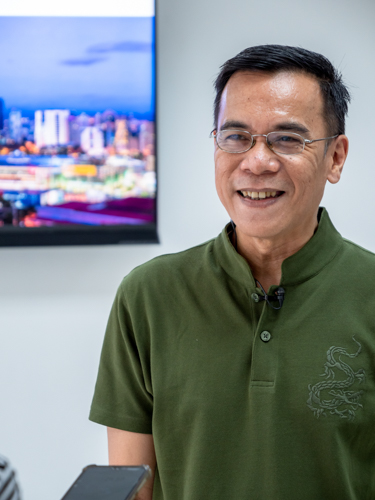 A scholar himself, Darwin Soriano, vice president for IT of a premier Filipino conglomerate, suggests highlighting "Tzu Chi scholar" in the resume. "I know it will make a lot of difference," he says.【Photo by Daniel Lazar】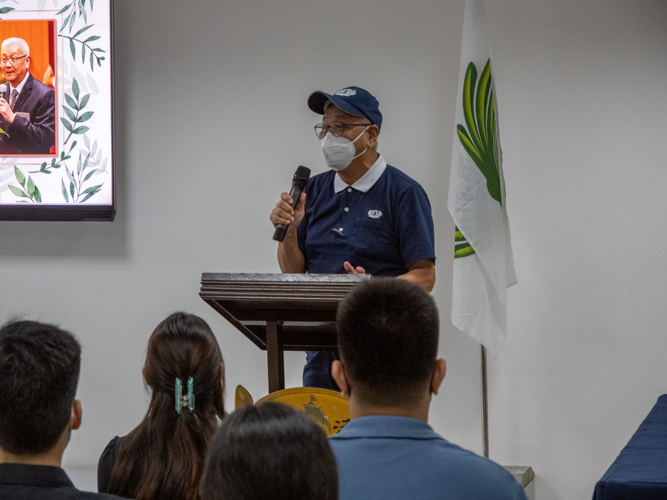 In his closing remarks, Tzu Chi Philippines CEO Henry Yuňez encouraged the graduating batch of scholars to give back, once they have stable jobs, by supporting the next batches of Tzu Chi scholars.【Photo by Matt Serrano】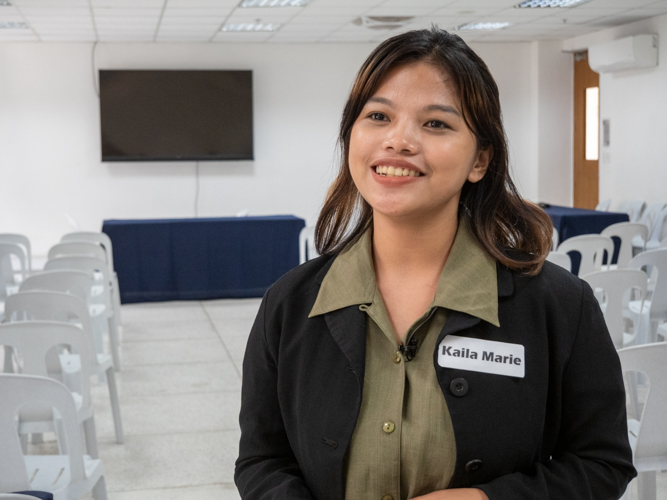 Kaila Alforte is a broadcasting major at the Polytechnic University of the Philippines. She has been a Tzu Chi scholar for the past six years.【Photo by Matt Serrano】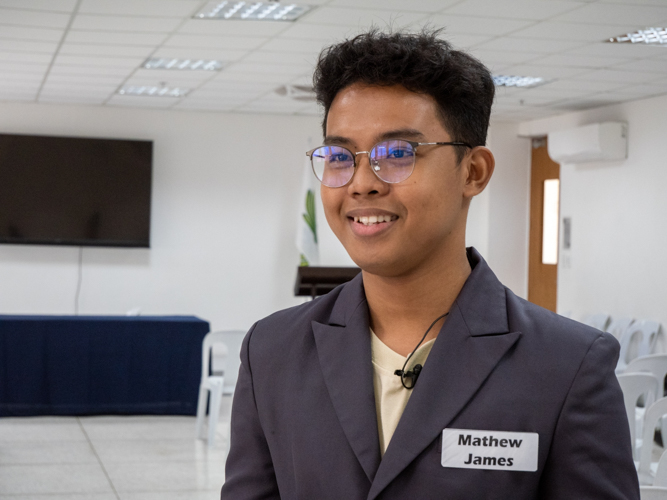 Graduating soon with a degree in physical and health education from the Philippine Normal University, Mathew James Dador has been a Tzu Chi scholar for all of his college life.【Photo by Matt Serrano】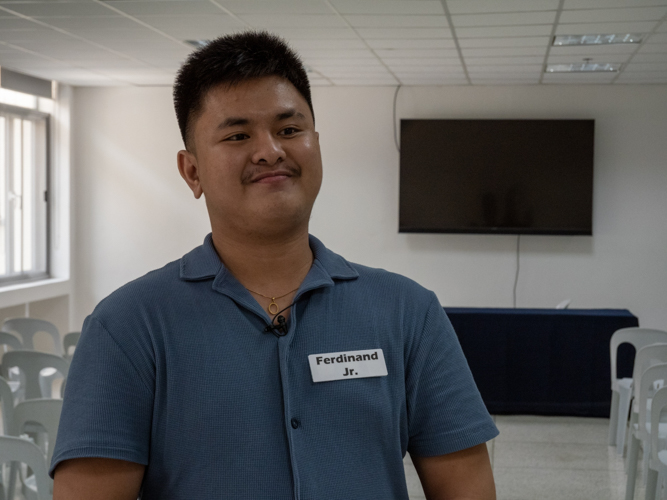 Ferdinand Cabading Jr. juggles his studies in business administration (major in MARKETING management) at the Pamantasan ng Lungsod ng Marikina with work. The Tzu Chi scholar for the past 10 years is a customer service agent at a call center.【Photo by Matt Serrano】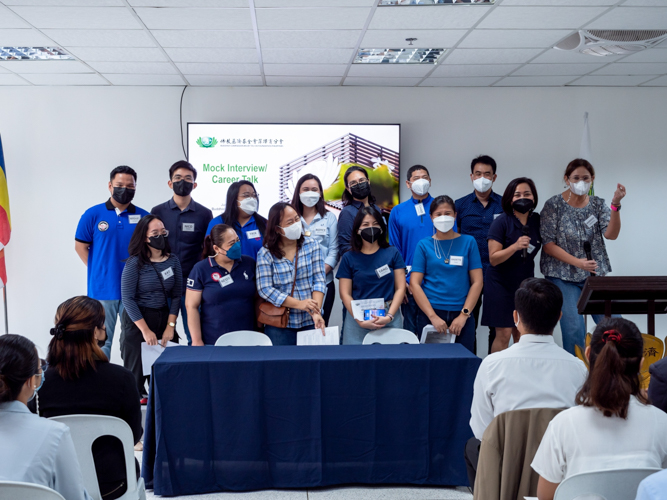 Volunteer executives gave practical tips on how to ace a job interview, and applied the tips in live demonstrations.【Photo by Daniel Lazar】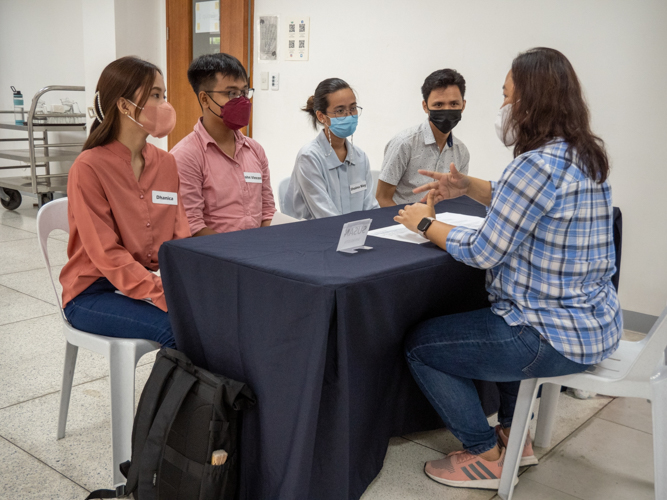 After the talks, scholars broke into small groups and went through mock interviews conducted by top executives.【Photo by Matt Serrano】
Go Back