Fiesta Verde is back
Fiesta Verde is back!

We invite you to Fiesta Verde '22, a two-day wellness and vegetarian food festival happening on November 5 and 6, from 10:00 am to 7:00 pm at the Buddhist Tzu Chi Campus, Sta. Mesa, Manila.

Enjoy vegetarian cuisine, fresh produce, organic products, and more.

Don't forget to bring your own lunch kit, food containers, and reusable bags.

See you there!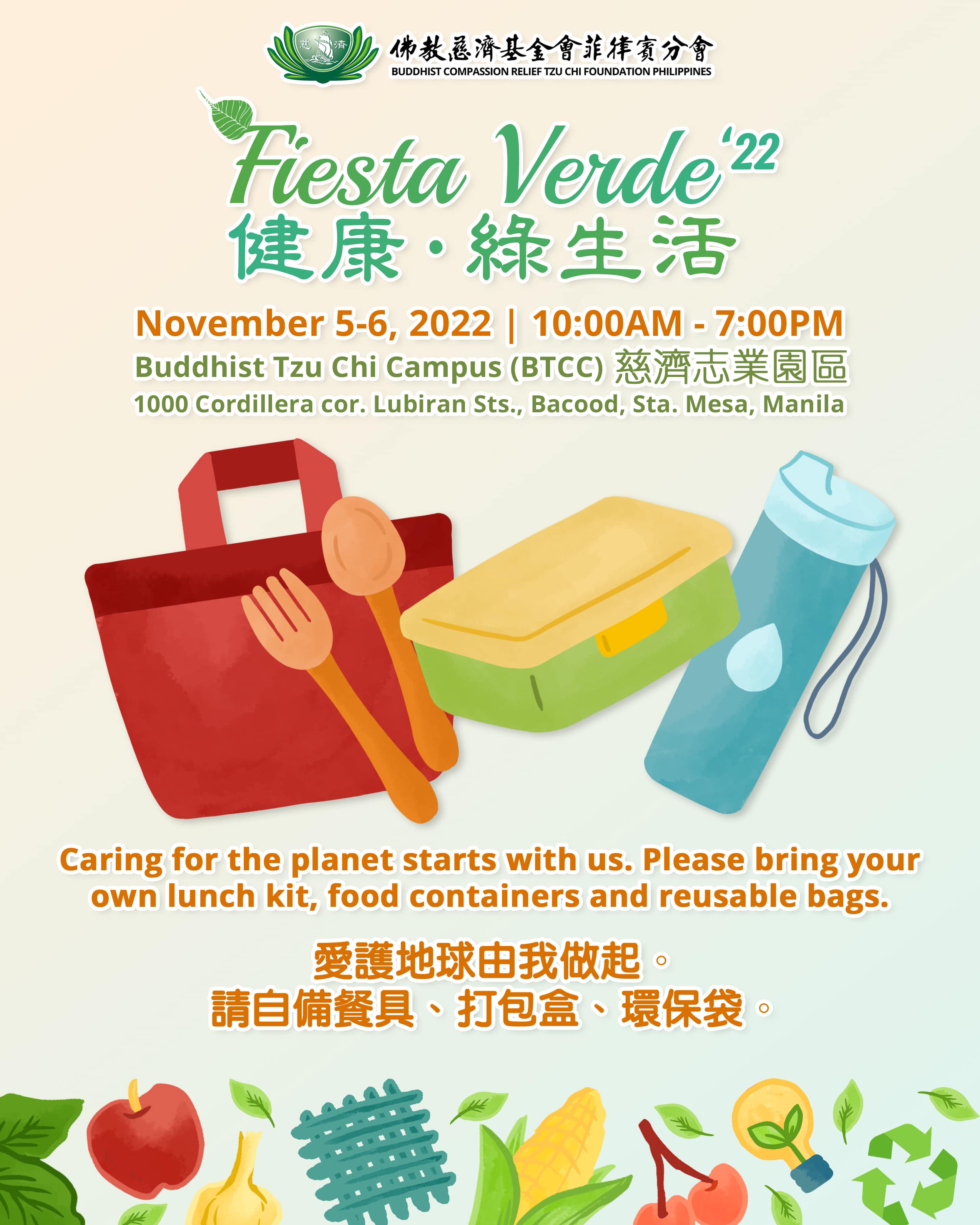 Go Back