Tzu Chi Foundation to Deepen Its Partnership With The Metrobank Foundation
Tzu Chi Foundation Philippines to deepen cooperation with the Metrobank Foundation, Inc. At a meeting on February 1, 2023, representatives from both organizations met at the Buddhist Tzu Chi Campus in Sta Mesa to disucss future plans for expanding their relationship.
By Daniel Lazar
The start of the Lunar New Year marked a new phase of expanded cooperation between the Tzu Chi Foundation and the Metrobank Foundation, Inc. (MBFI), with a visit by MBFI executives and staff to the Buddhist Tzu Chi Campus on February 1. While both organisations have had a long history of partnering on various missions since the year 2000, on their latest visit, MBFI President, Chito Sobrepeña and his executive team, announced plans to strengthen, and deepen the cooperation with the Tzu Chi Foundation, for the benefit of indigent Filipinos.
The MBFI was first established in 1979, by Dr. George Ty Siao Kian, and implemented various programs on education, visual arts, and health, among others. Much like the Tzu Chi Foundation, MBFI strives to enable people to excel in what they do, engage them and their communities, empower them to help themselves, and become the agents of positive change, by leading by example and paying it forward. MBFI also partners with organisations, like the Tzu Chi Foundation, that provide relief for the indigent, and marginalised sectors of society, through relief and rehabilitation efforts.
For over twenty years, the Tzu Chi Foundation has worked hand-in-hand with MBFI for medical, and relief operations, most notably in the aftermath of Super Typhoon Yolanda in November of 2013. "Tzu Chi has always been a partner to Metrobank and our two other foundations, Metrobank Foundation and GT Foundation," noted Mr. Sobrepeña, "and since the year 2000, we have helped Tzu Chi's medical missions with funding, but most memorable is our work during Yolanda relief in Tacloban." During that time, Metrobank mobilised their own people on the ground to provide banking services, and help Tzu Chi distribute cash to affected victims of the calamity.
Mr. Sobrepeña continued by describing how "Tzu Chi has been acknowledged in the Philippines to be a very responsive humanitarian organisation, and because of our continued collaboration, we want to intensify that level of partnership, and make a more comprehensive, and more deliberate set of programs together." In particular, MBFI would like to partner with Tzu Chi in calamity assistance. Tzu Chi's quick response following natural disasters, and other calamities, coupled with the large number of personnel Metrobank fields throughout the Philippines, can help provide faster, and more efficient assistance to more areas.
In this sense, Metrobank would be able to provide cash during "cash-for-work" relief operations, as well as real-time, on-site survey by employees on the ground. Other areas to explore may include education, tech-voc, livelihood, and volunteerism, in which Metrobank employees, and MBFI beneficiaries, could potentially take advantage of various training and volunteering opportunities with Tzu Chi in the Philippines and in Taiwan. Alternatively, Tzu Chi volunteers and scholars, could also have training and development opportunities through the various programs run by MBFI.
Executive Vice President of MBFI, Philip Dy, was eager about the new opportunities and noted how, "today I feel blessed that I got to know about your various programs like scholarships, tech-voc, and other initiatives the Foundation does through the work of its volunteers throughout the country. I am in awe at the extent of the work, and I am very excited about the new possibilities for partnership with the Tzu Chi Foundation."
After twenty three years, the Tzu Chi Foundation and MBFI are looking expand their cooperation, and in-turn help more indigent Filipinos, thus, striving to realise Dharma Master Cheng Yen's vision for every individual to live a happy, and fulfilled life.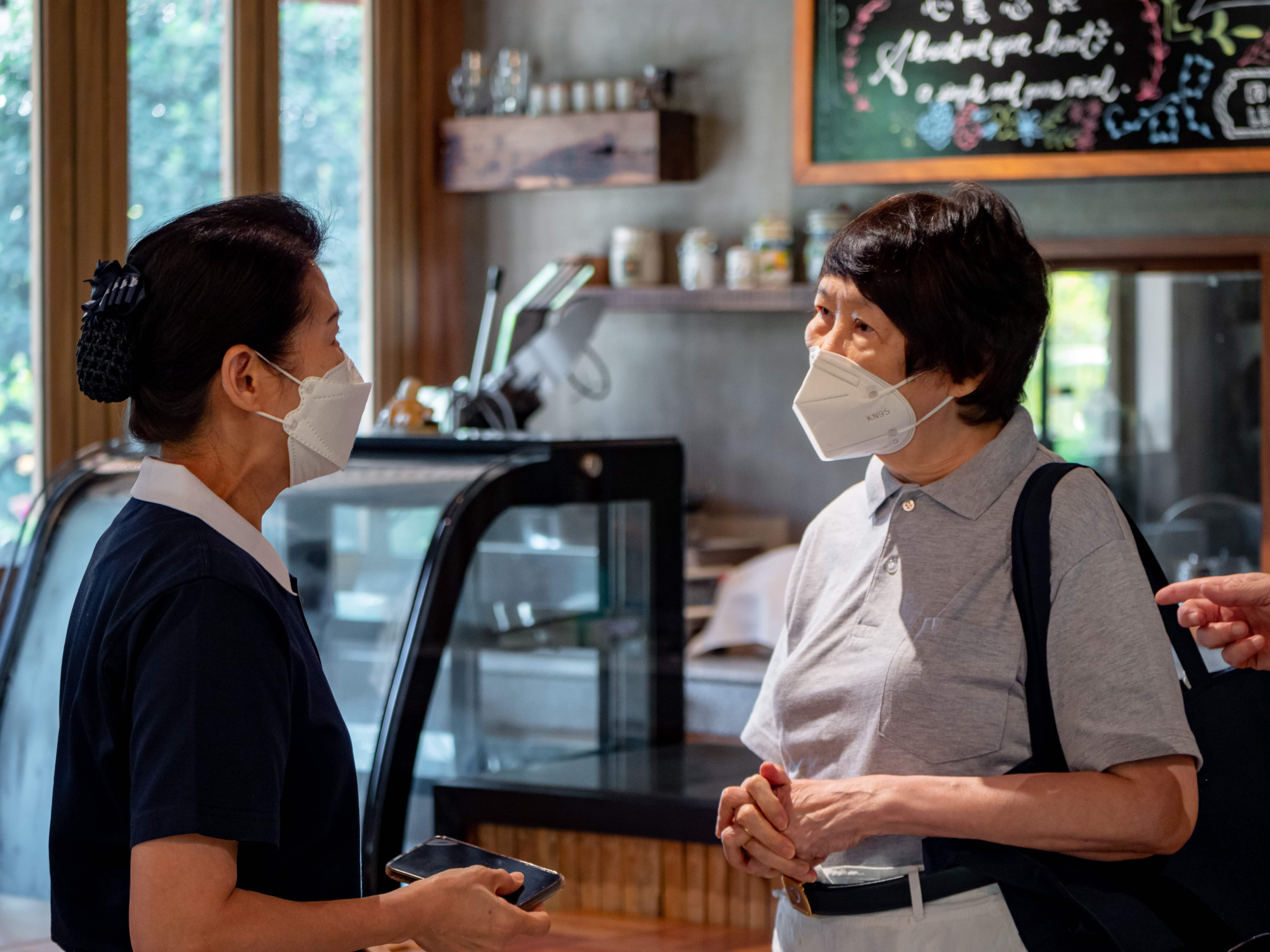 Tzu Chi Volunteer and Deputy CEO, Woon Ng discussing with Mrs. Salustiana Ty Tan in the BTCC Coffee Shop. 【Photo by Daniel Lazar】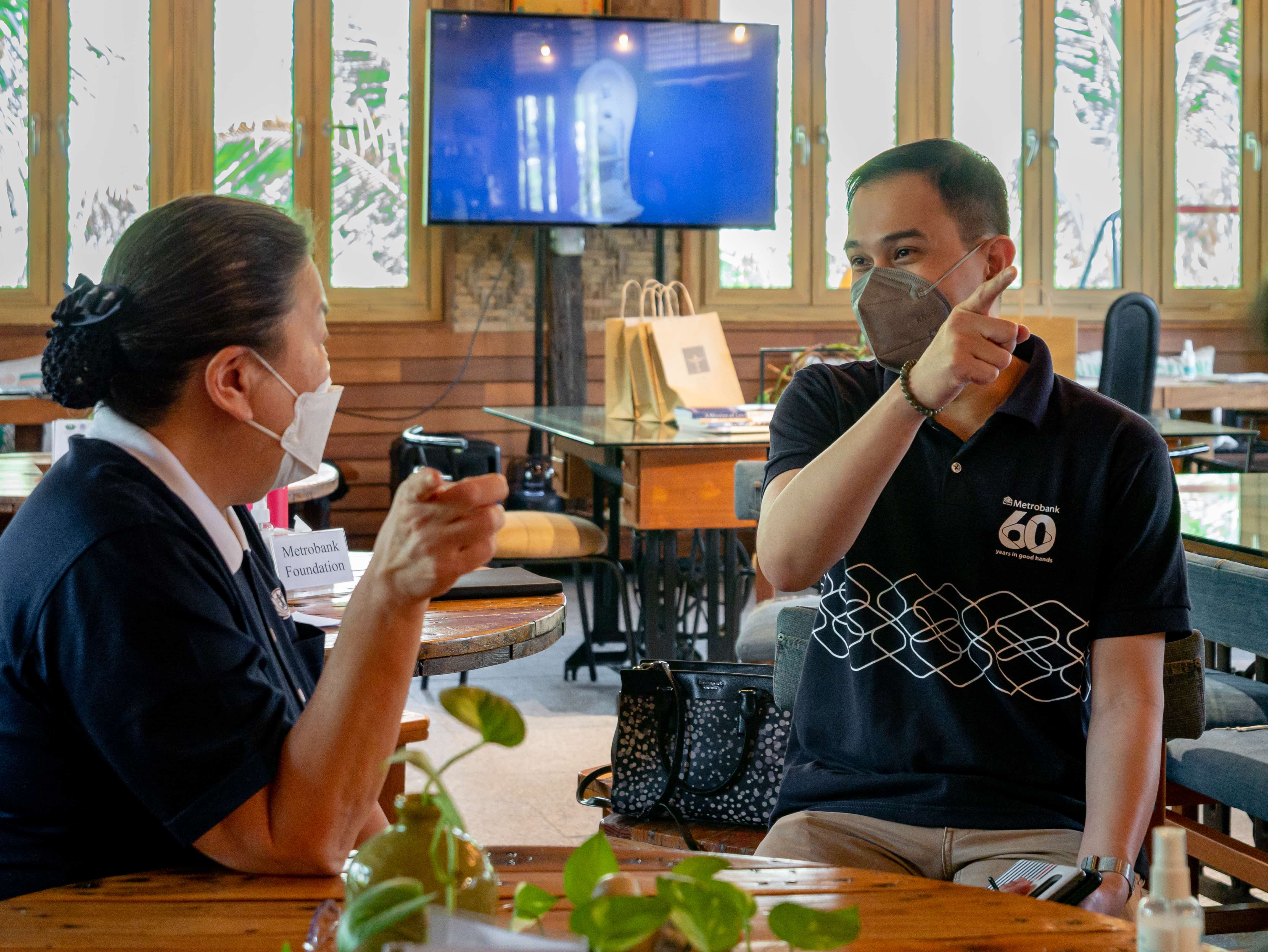 MBFI VP, Philip Dy, discussing the Tzu Chi Campus with Head of Communications, Judy Lao. 【Photo by Daniel Lazar】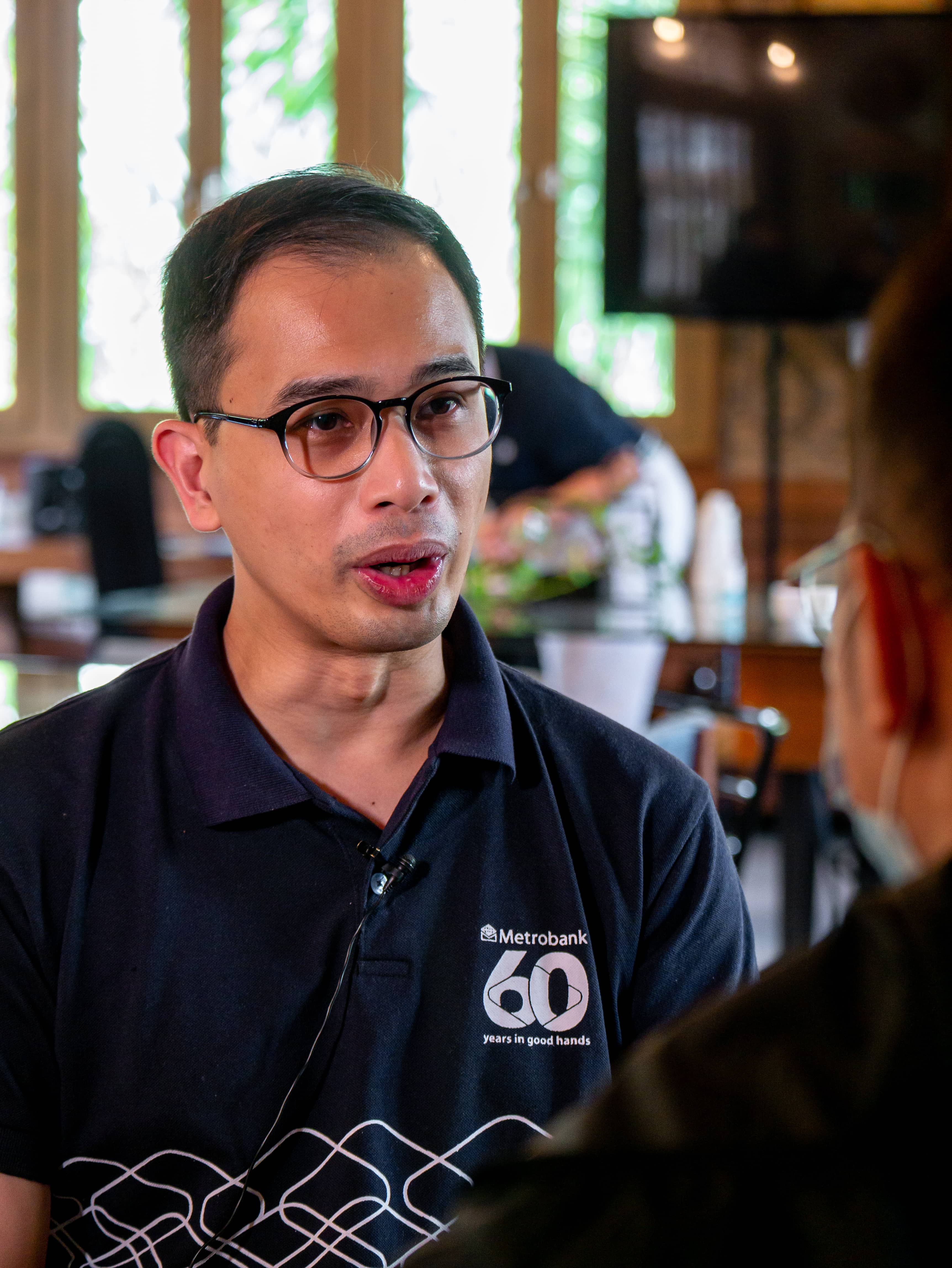 Mr. Philip Dy discussing his impressions of BTCC during an interview. 【Photo by Daniel Lazar】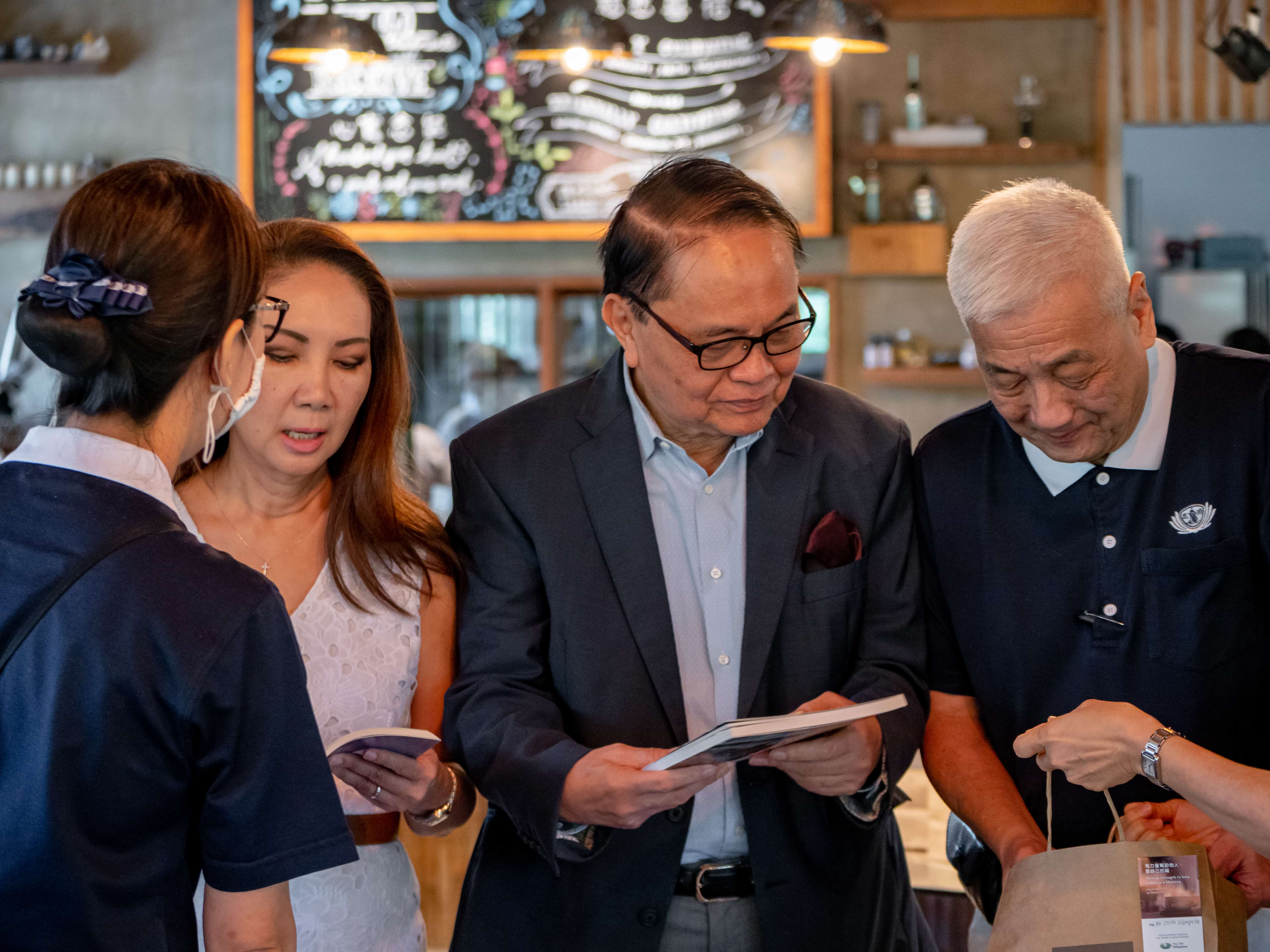 Mr. Chito Sobrepeña and Mrs. Anna Sobrepeña receiving books as token gifts from Tzu Chi CEO Henry Yunez. 【Photo by Daniel Lazar】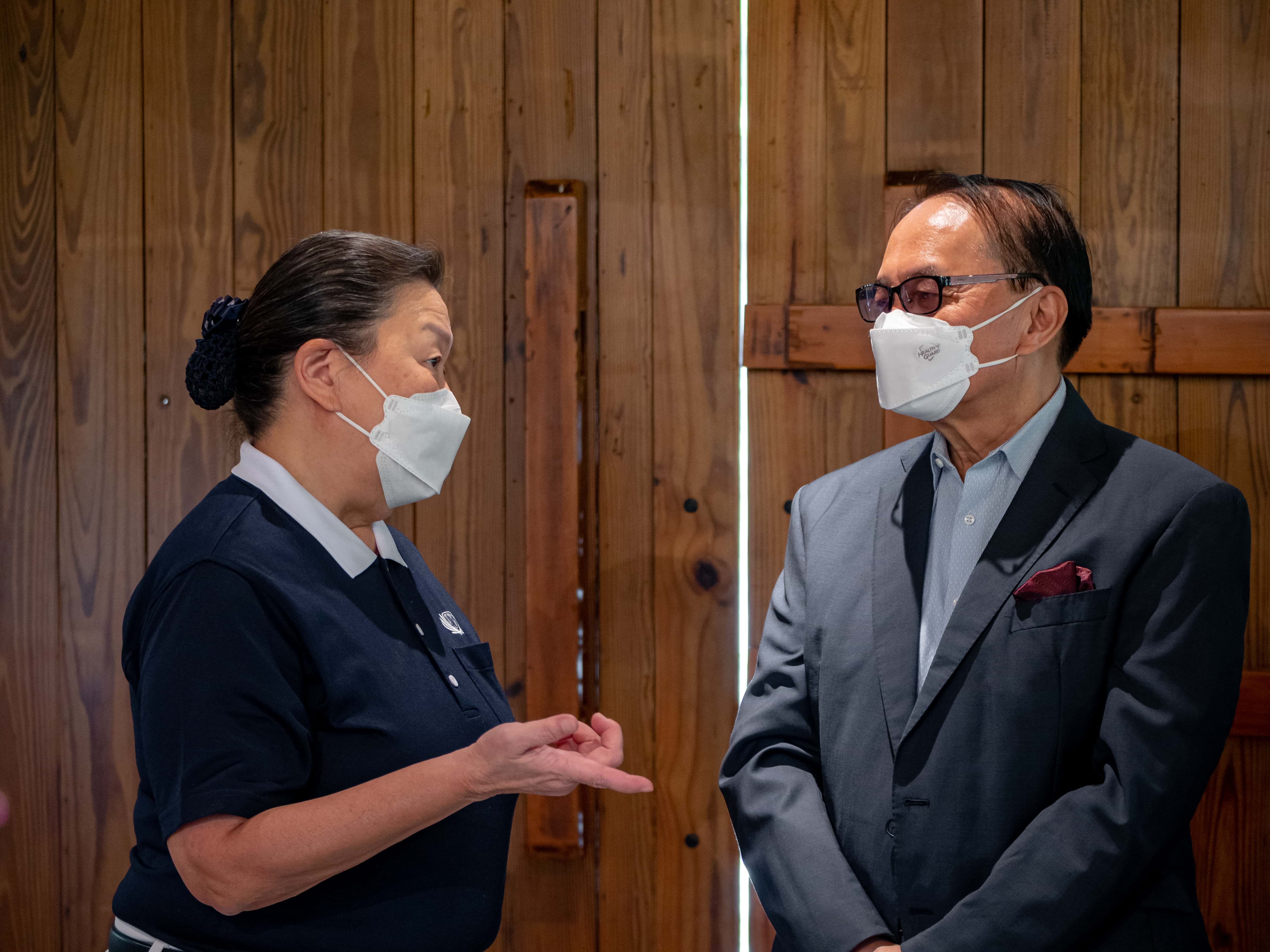 Tzu Chi Volunteer Judy Lao talking to Mr. Chito Sobrepeña. 【Photo by Daniel Lazar】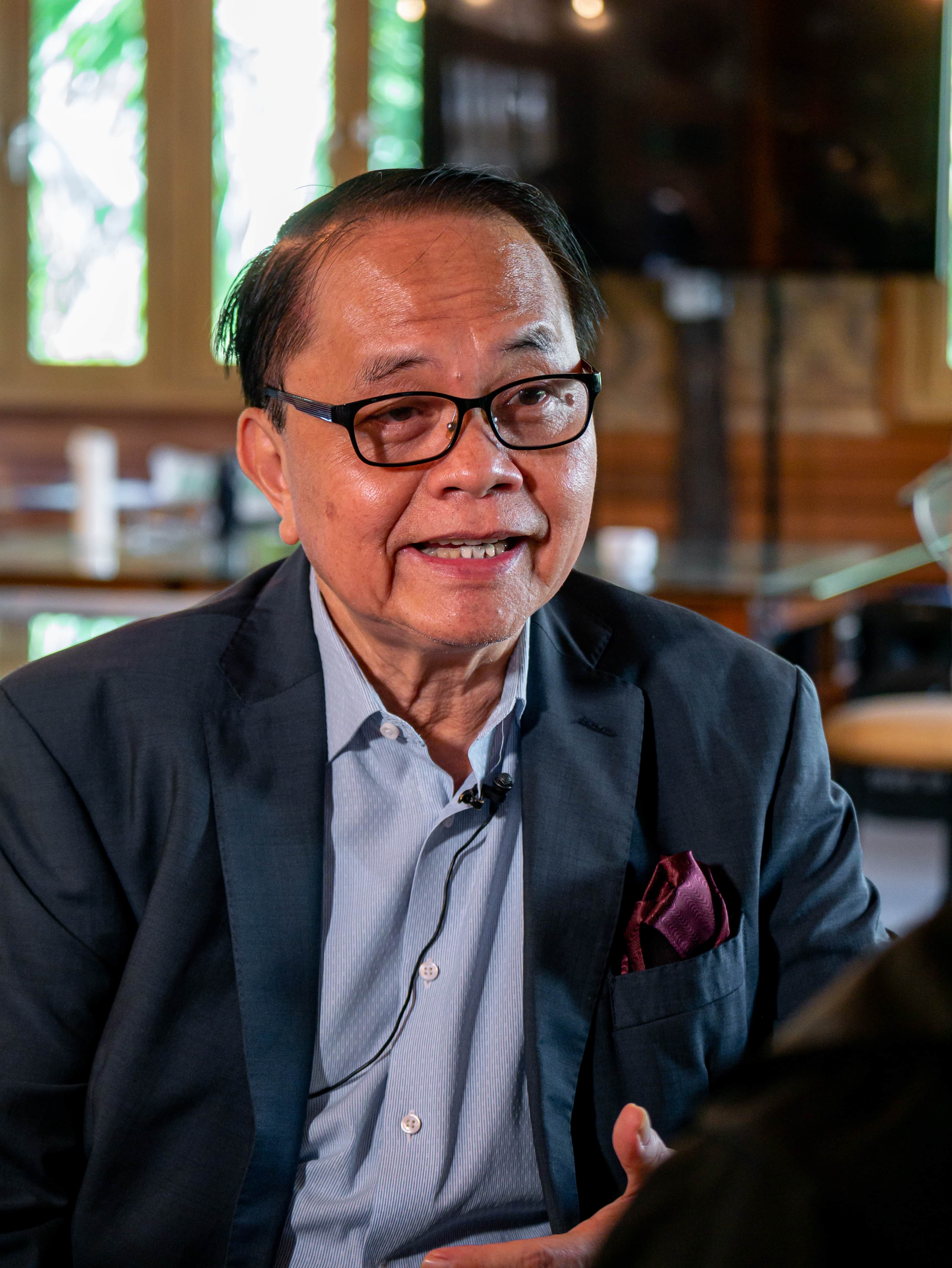 Mr. Chito Sobrepeña talking about MBFI and Tzu Chi cooperation during interview. 【Photo by Daniel Lazar】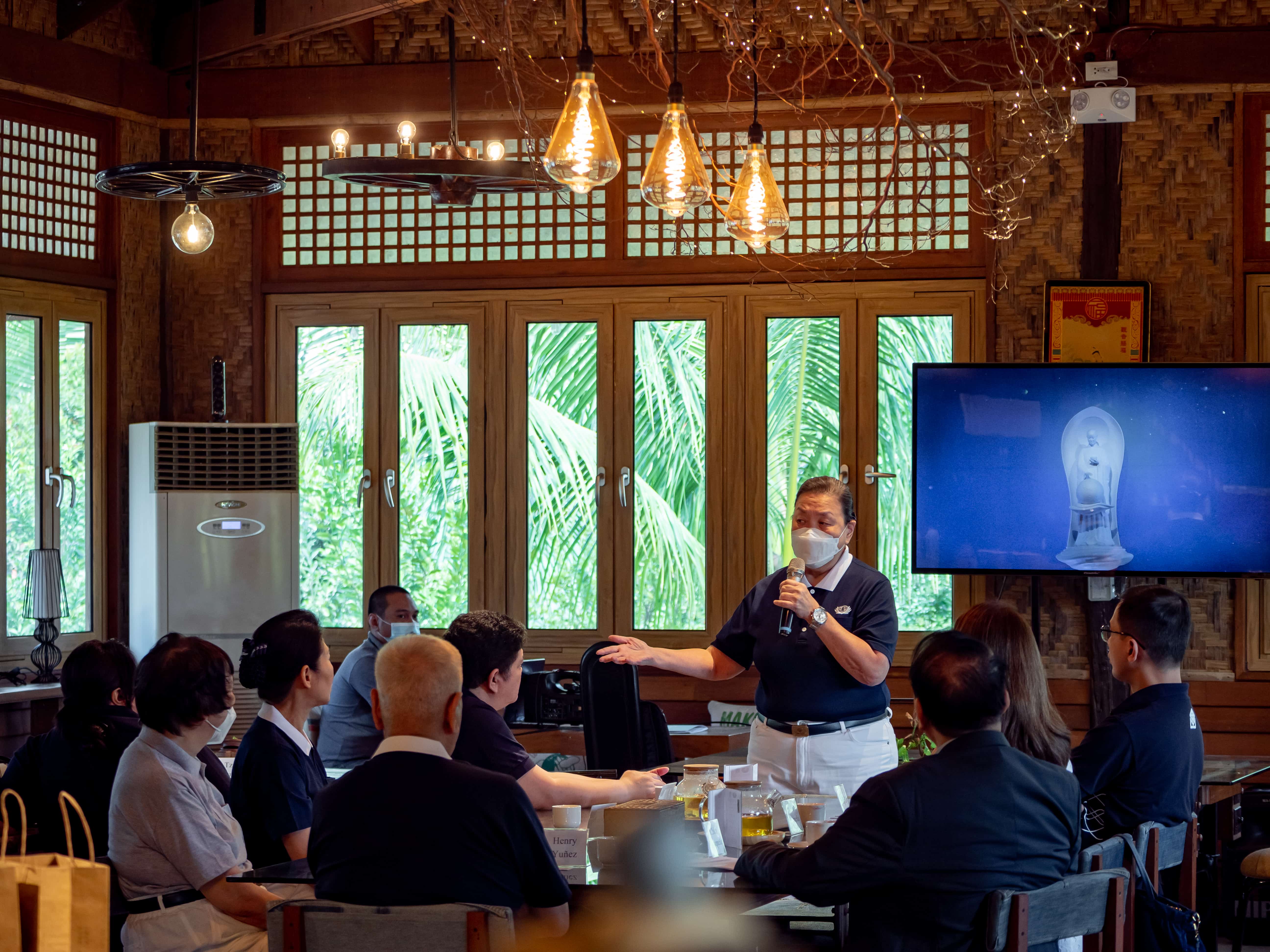 Tzu Chi volunteer Judy Lao presenting the Tzu Chi Foundation to MBFI staff and executives. 【Photo by Daniel Lazar】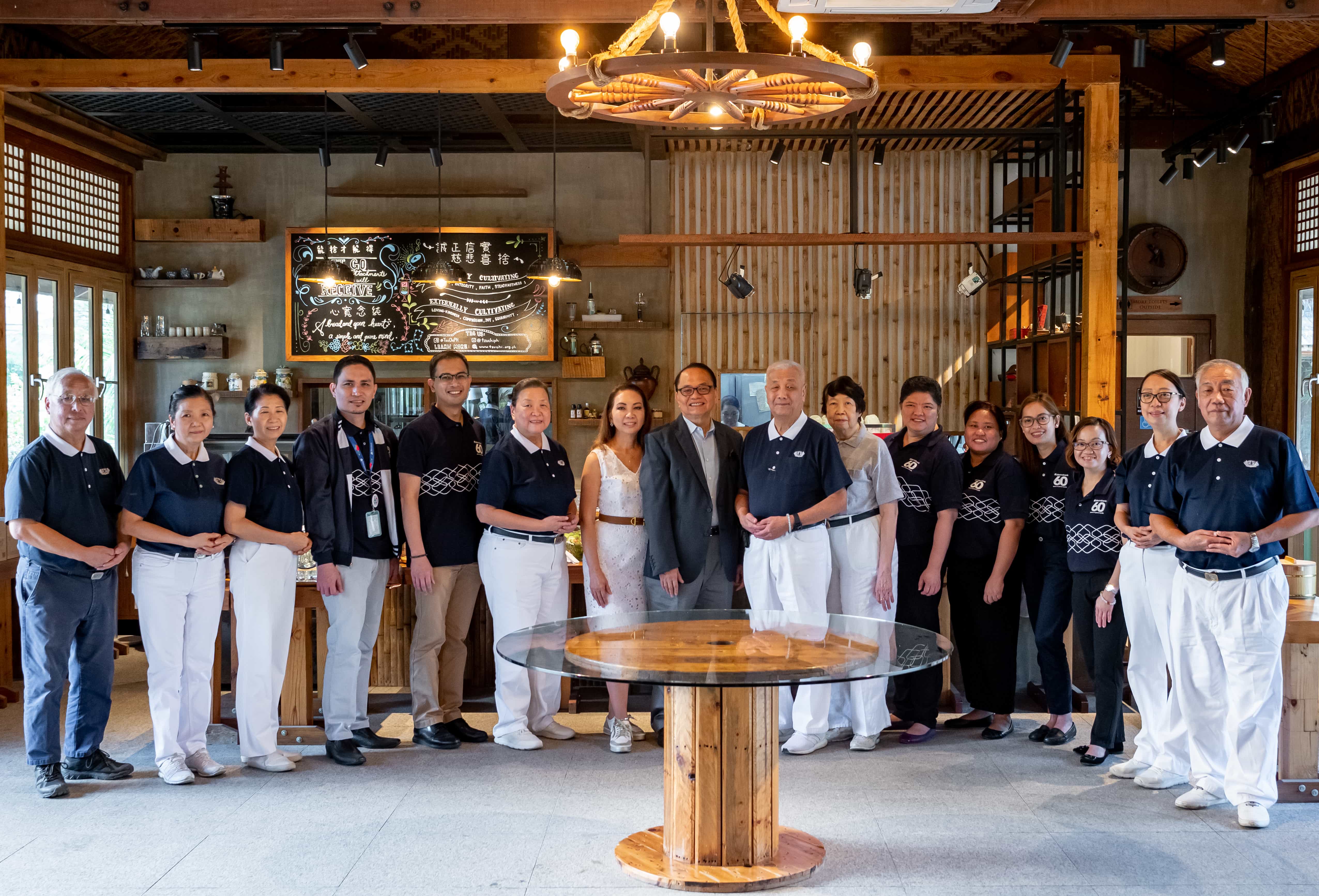 Group picture of MBFI guests and Tzu Chi volunteers. 【Photo by Daniel Lazar】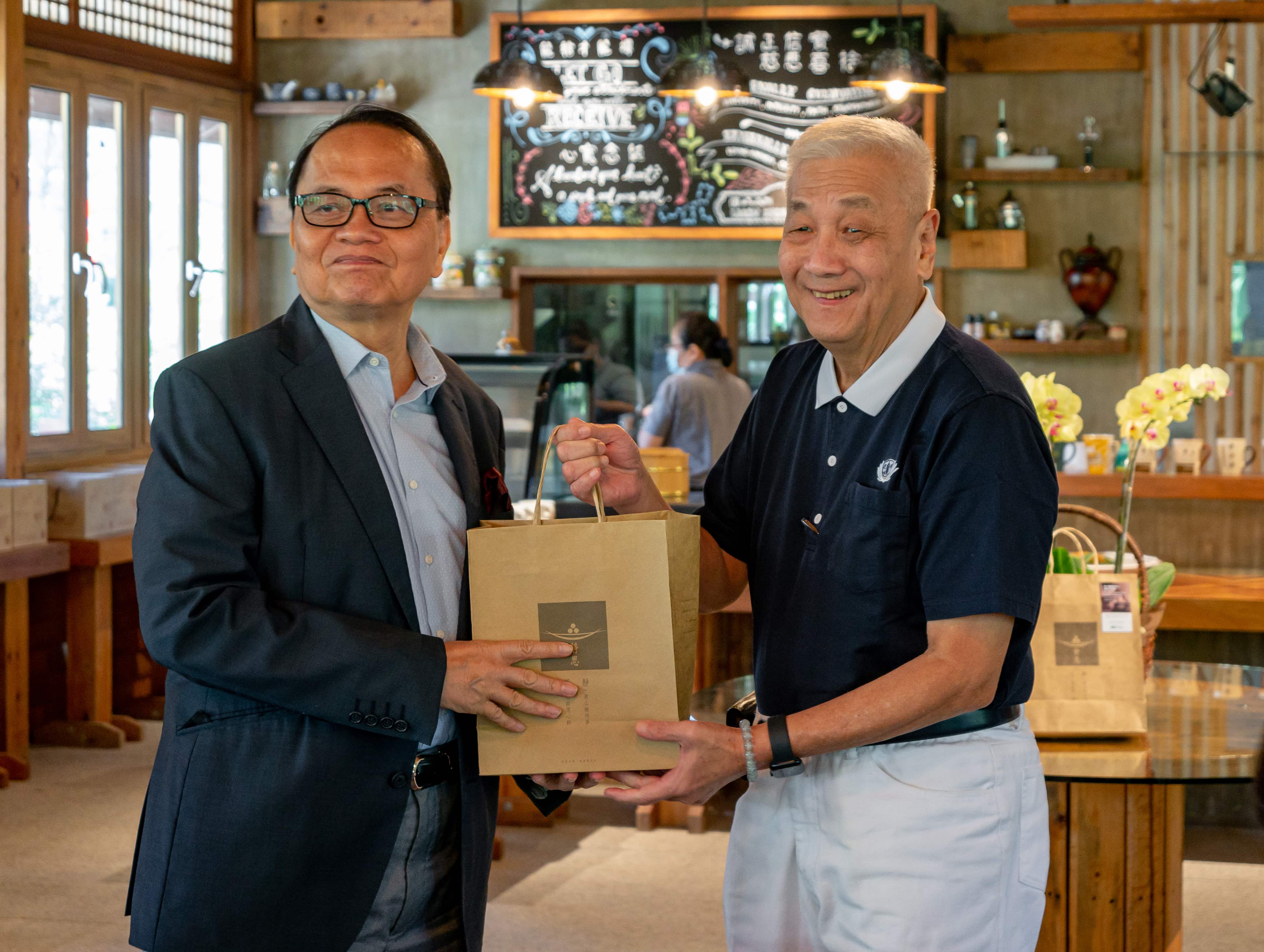 Tzu Chi CEO Henry Yuñez presenting Mr. Chito Sobrepeña with a token of appreciation. 【Photo by Daniel Lazar】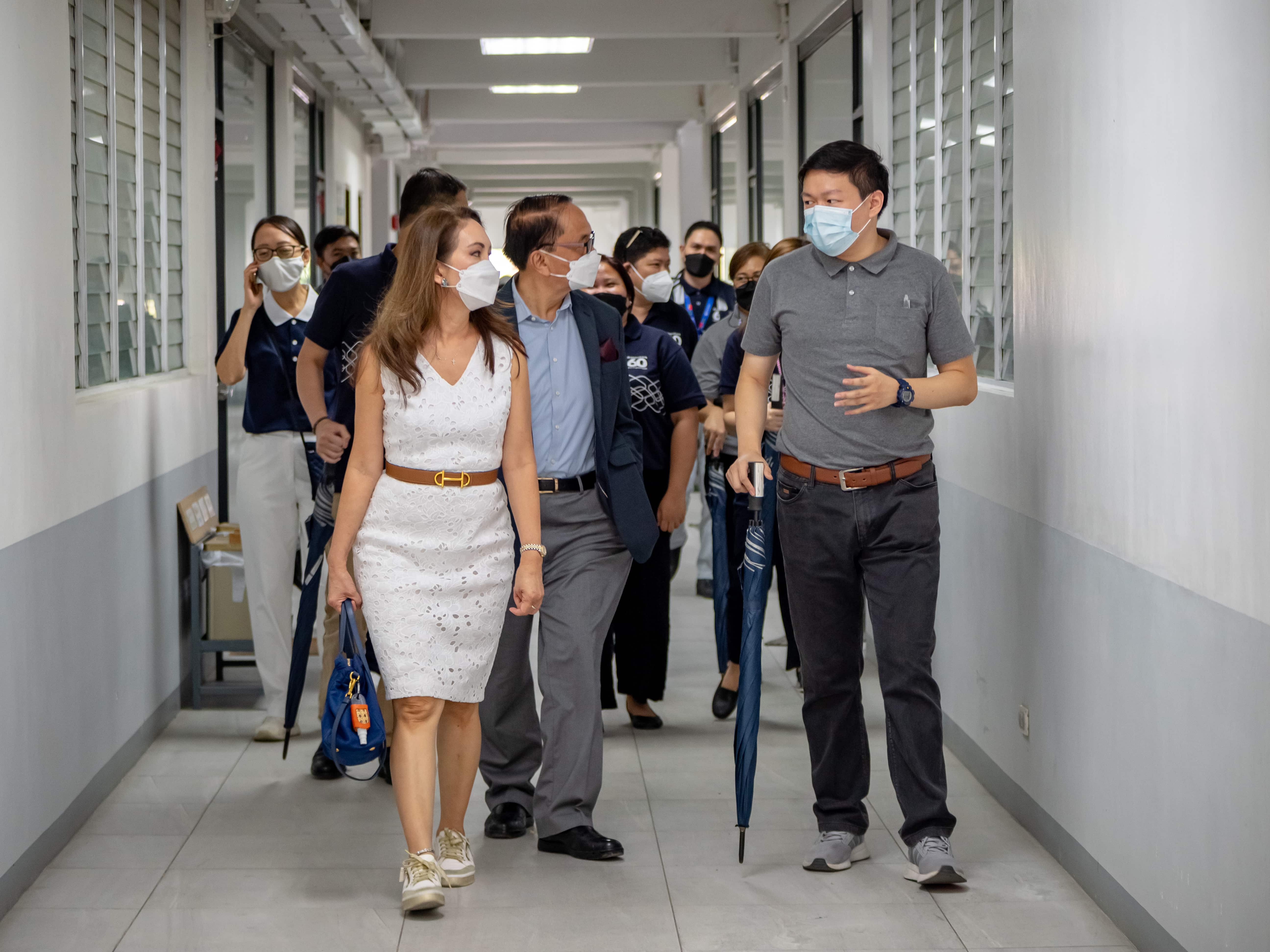 MBFI guests given tour of the BTCC grounds. 【Photo by Daniel Lazar】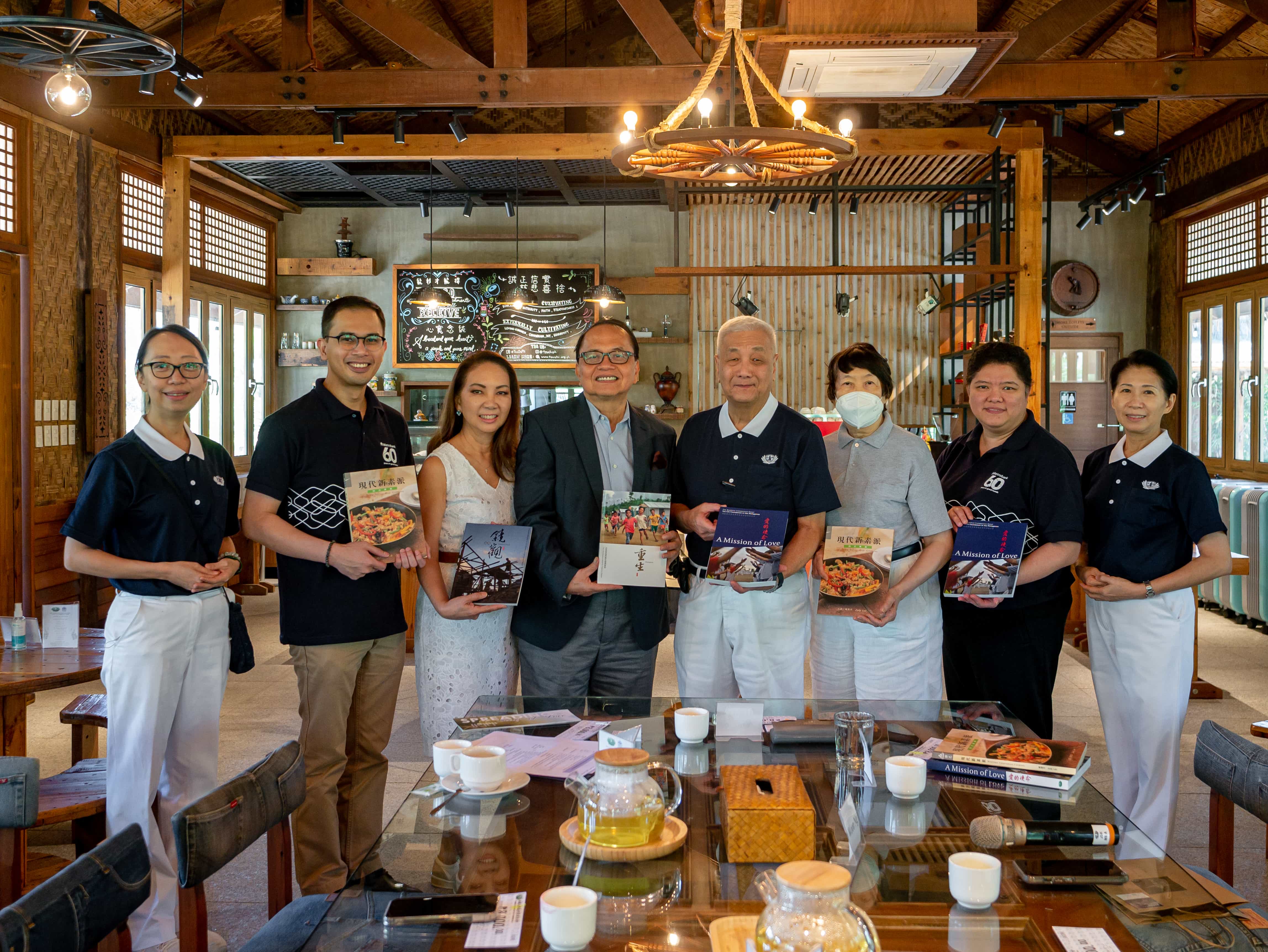 Group photo of Tzu Volunteers and MBFI execs. 【Photo by Daniel Lazar】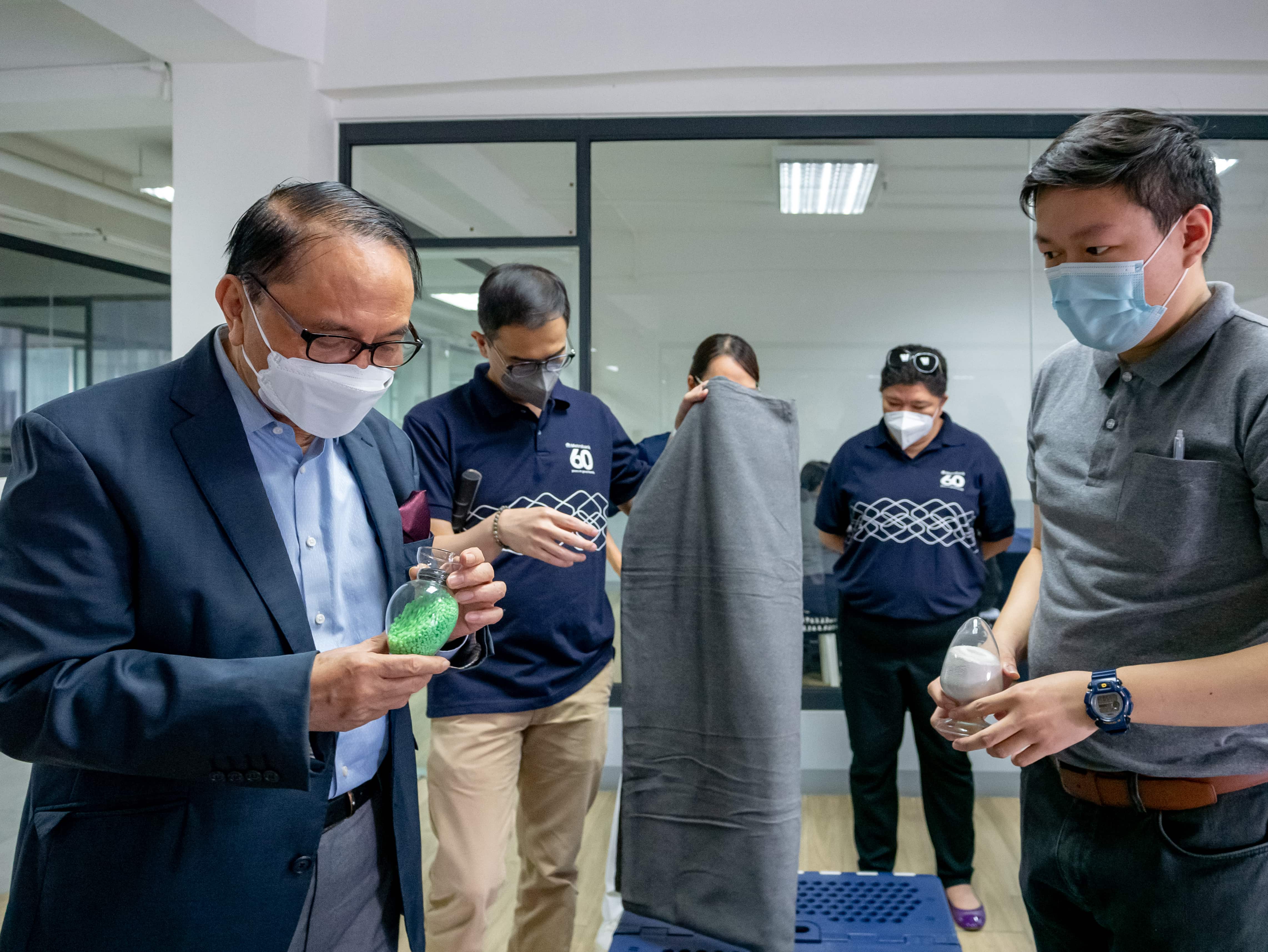 Mr. Chito Sobrepeña being shown blankets, and multi-function beds, made of recycled materials at Synergy Hall. 【Photo by Daniel Lazar】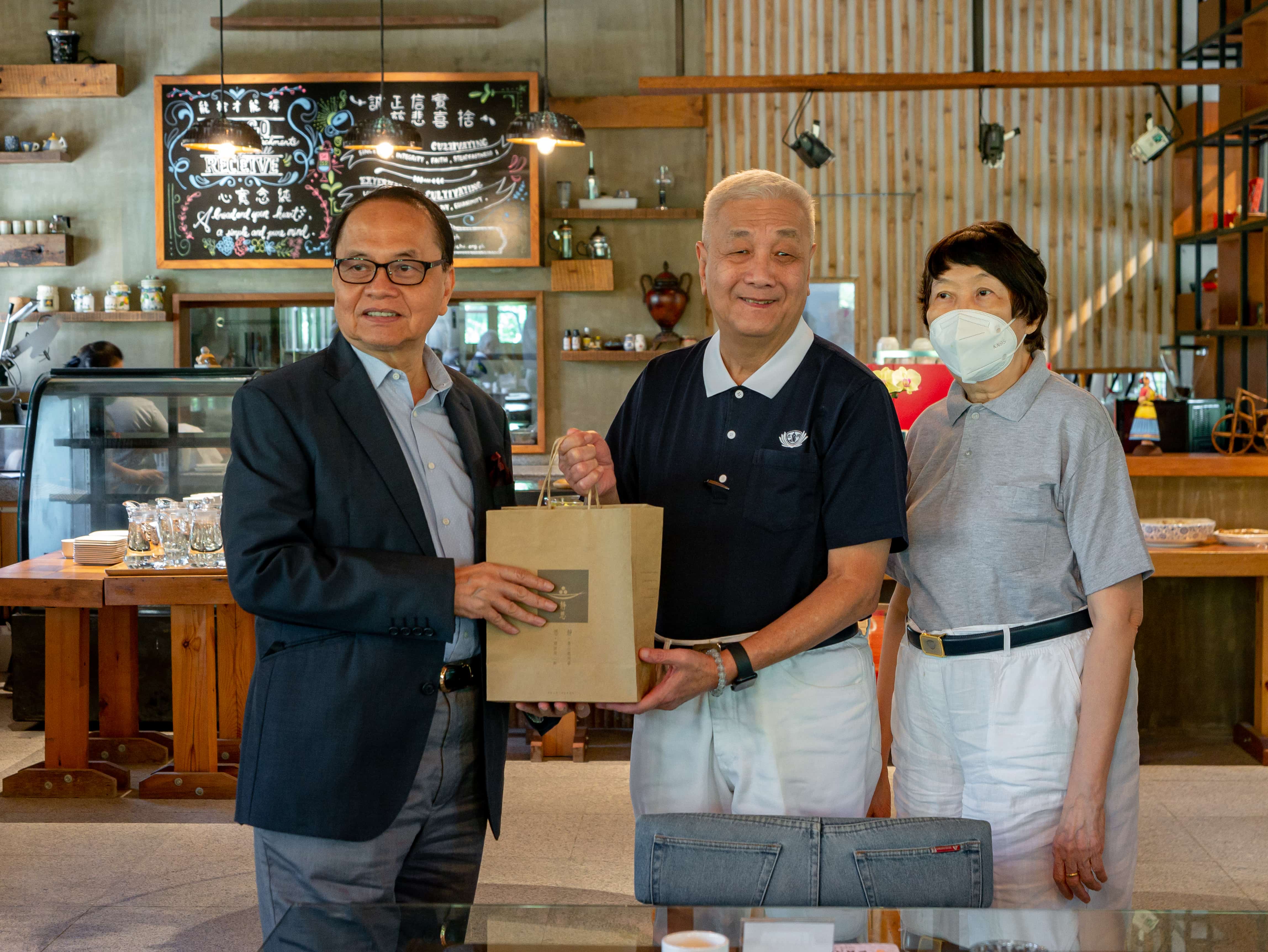 Mr, Chito Sobrepeña, Mr. Henry Yunez, and Mrs. Salustiana Ty Tan at the BTCC Coffee Shop. 【Photo by Daniel Lazar】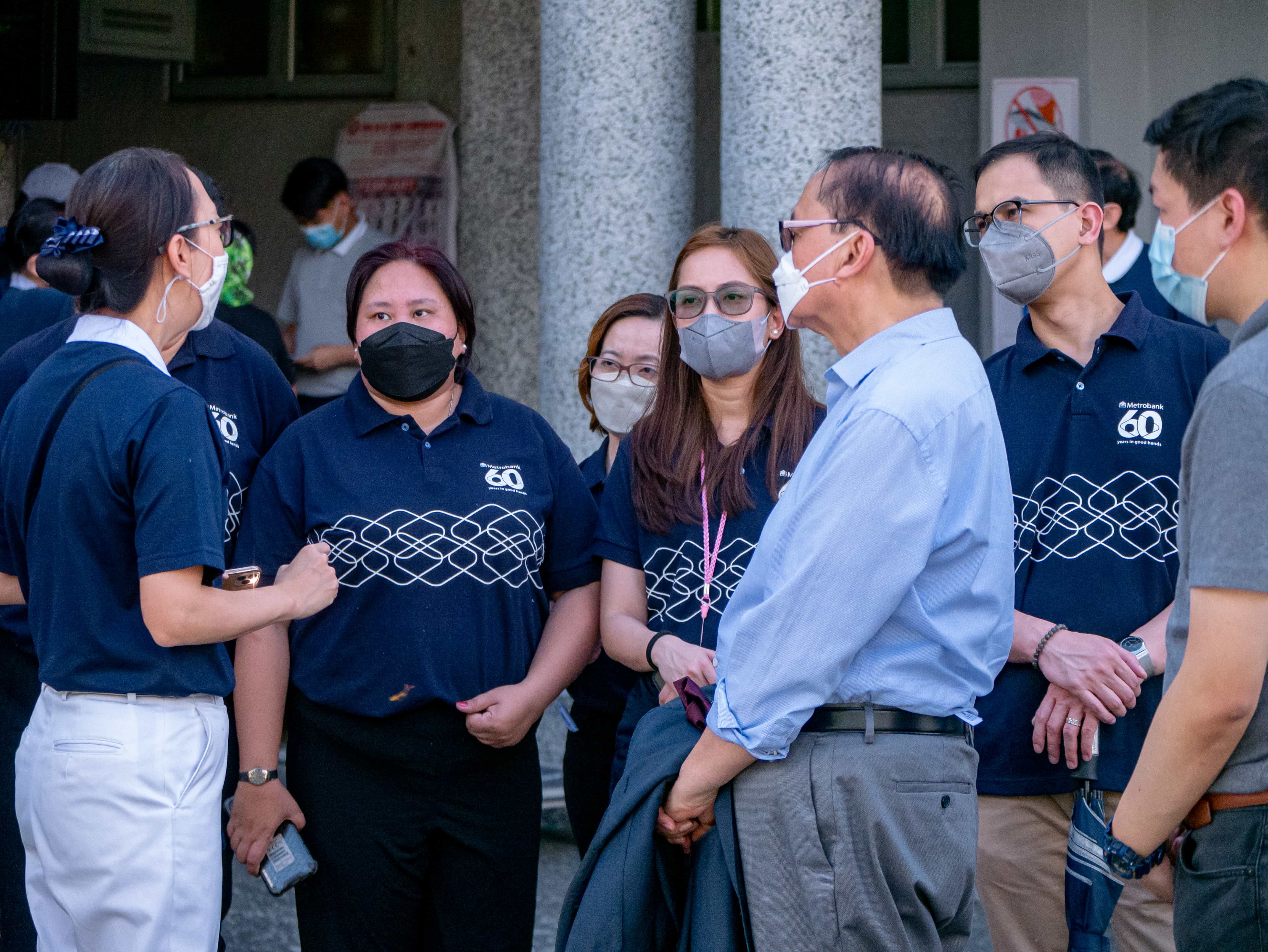 MBFI guests in front of the Tzu Chi Eye Center during tour of BTCC.【Photo by Daniel Lazar】
Go Back