Tzu Chi Great Love Preschool's Trick-or-Treat goes to BTCC
Preschoolers came in vegetables and animals costume to encourage vegetarianism and love for animals.
By Ben Baquilod
Cheerful kids in colorful costumes filled the Buddhist Tzu Chi Campus (BTCC) on October 28 as the Tzu Chi Great Love Preschool Philippines brought its Trick-or-Treat program to the Sta. Mesa headquarters.
With the theme "Healthy You and Healthy Me", the students came in vegetables and fruits costume as well as animal attires to encourage healthy diet and love for animals among young children.
The students played games, went around the campus, and got treats from Tzu Chi offices. School directress and Tzu Chi volunteer Jane Sy thanked the staff and the parents for their support to the fun and auspicious activity. "We really feel that we are such a one big family," Sy said.
The preschoolers, guided by their parents and teachers visited the Jing Si Abode and paid respect to the Buddha. "It's also so nice to see that the students, even after just staying with us for two months already know how to say 'Gan en' (Thank you), to always be thankful of what they have," Sy added.
This is the very reason why Aileen Cua enrolled his son to the Preschool. "I believe that Tzu Chi education is about teaching young kids the values of gratitude, of cherishing your blessings, as well as being kind and loving to all beings," Cua said.
"I had fun during the obstacle course, and my son really enjoyed getting the candies and toys, so we're very happy today," she added.
The Tzu Chi Great Love Preschool Philippines is a progressive school for children ages 2-4 that aims to develop young children's physical, cognitive, socio-emotional, character, and life skills, as well as Tzu Chi's humanistic values through experiential learning in a loving and nurturing environment.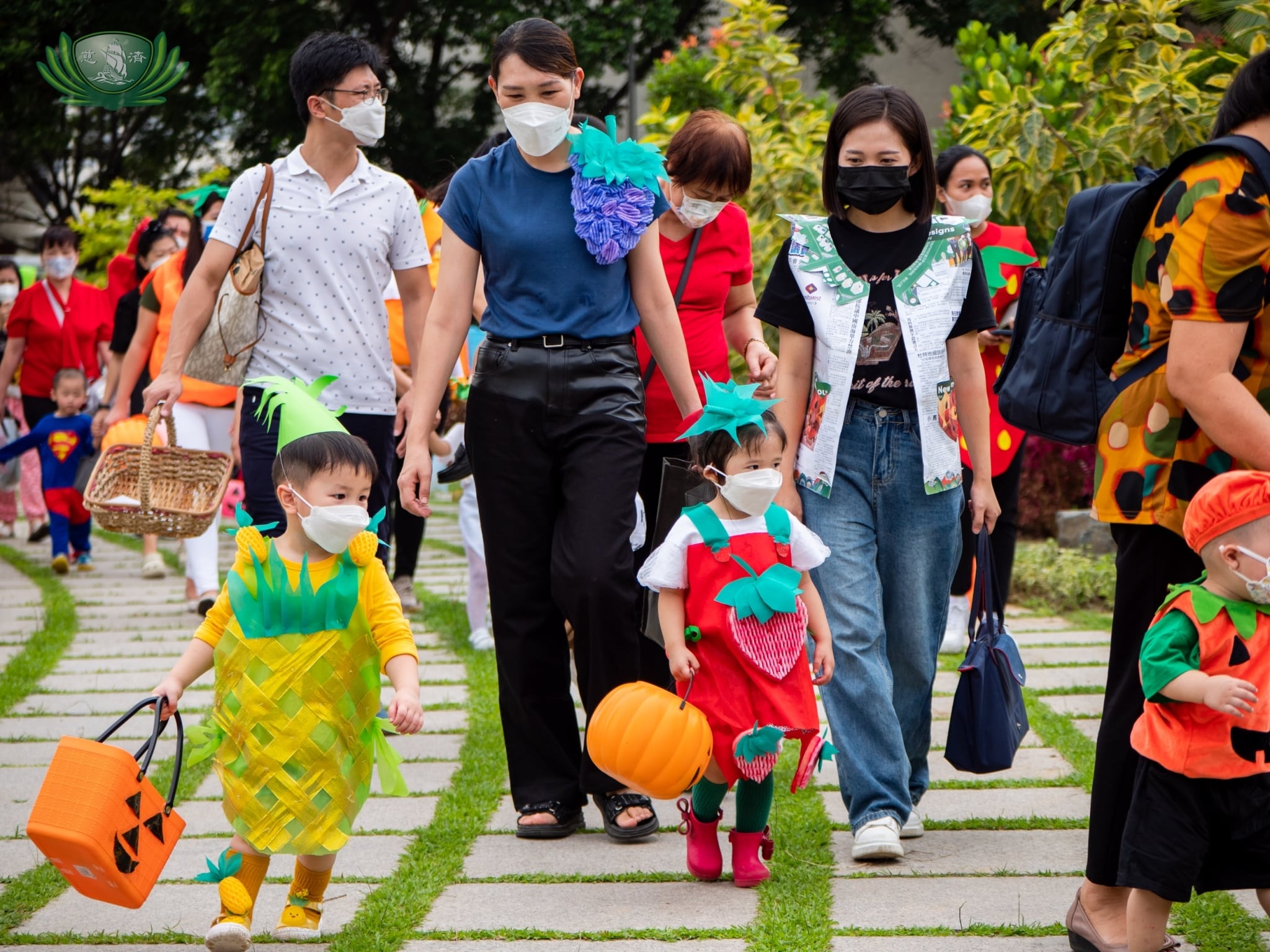 Cheerful kids in colorful costumes fills the Buddhist Tzu Chi Campus (BTCC) on October 28 as the Tzu Chi Great Love Preschool Philippines brought its Trick-or-Treat program to the Sta. Mesa headquarters. 【Photo by Daniel Lazar】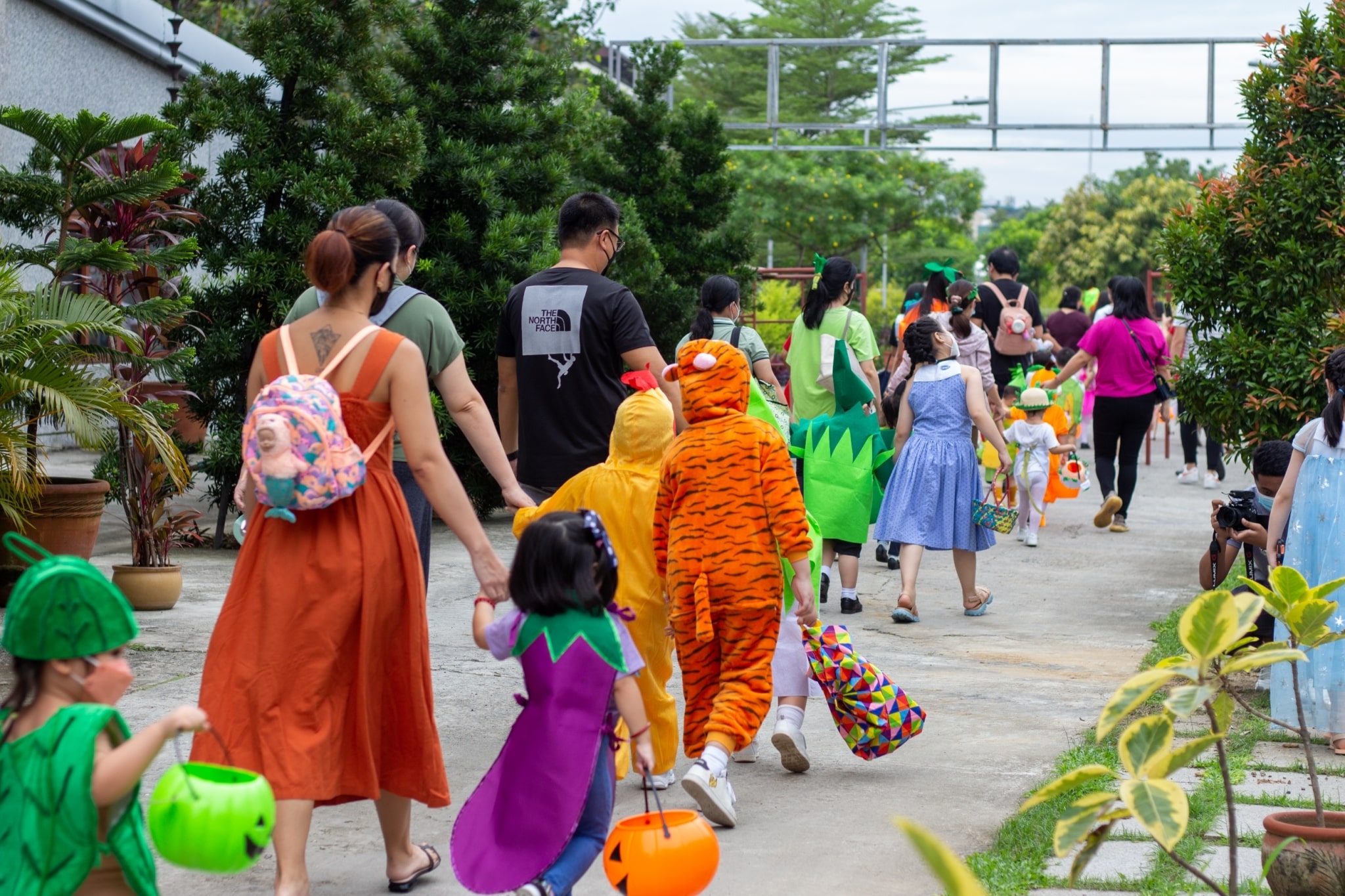 Cheerful kids in colorful costumes filled the Buddhist Tzu Chi Campus (BTCC) on October 28 as the Tzu Chi Great Love Preschool Philippines brought its Trick-or-Treat program to the Sta. Mesa headquarters. 【Photo by Jeaneal Dando】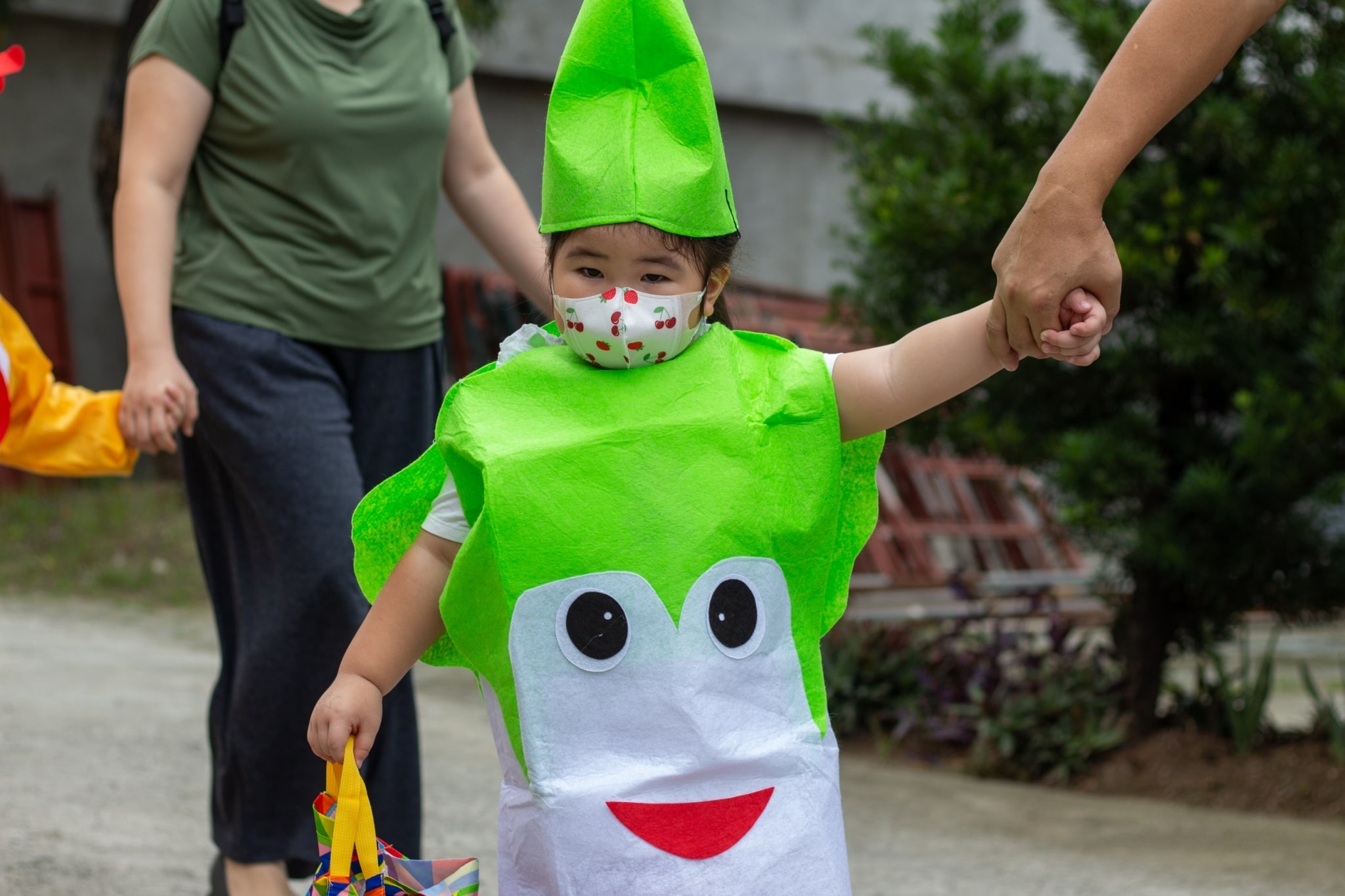 Preschool student dresses up as a Chinese cabbage (Pechay) in Tzu Chi Great Love Preschool's Trick-or-Treat. 【Photo by Jeaneal Dando】
Students gather in front of the Jing Si Abode to pay respect to the Buddha. 【Photo by Jeaneal Dando】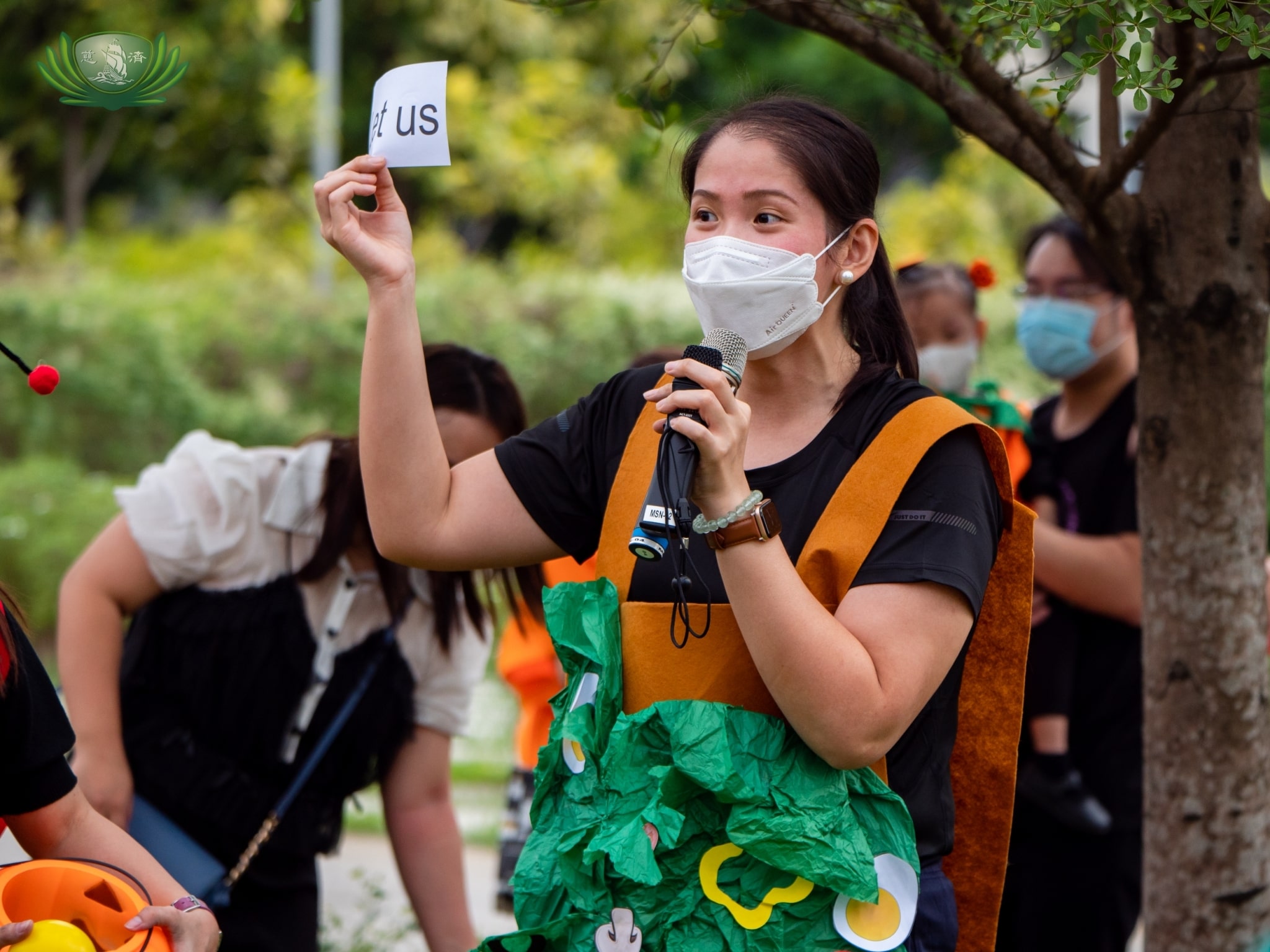 Tzu Chi Great Love Preschool Philippines Directress and Tzu Chi Volunteer Jane Sy gives instructions during the games. 【Photo by Daniel Lazar】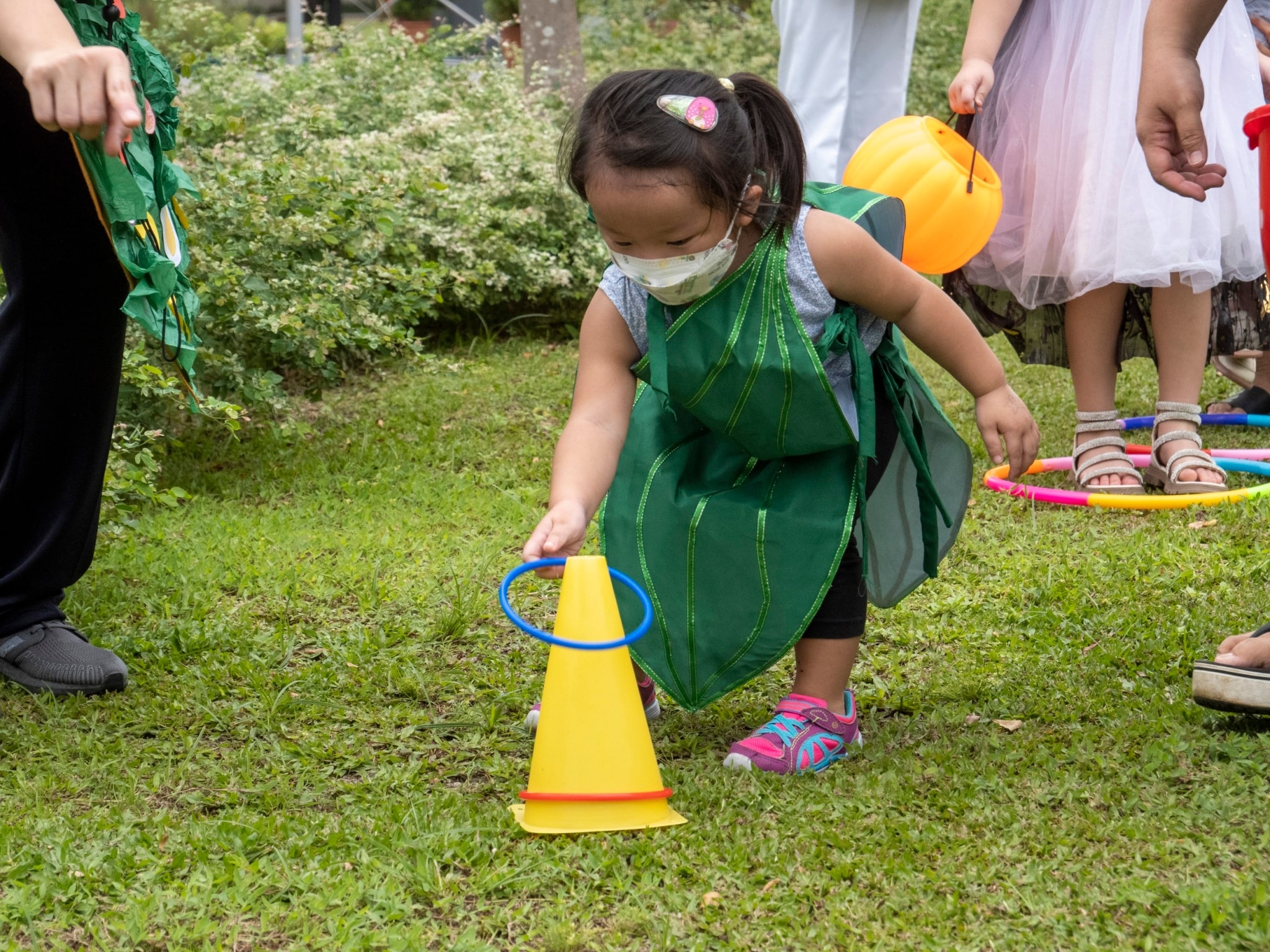 Students play a child-friendly obstacle course with guidance from parents and teachers. 【Photo by Matt Serrano】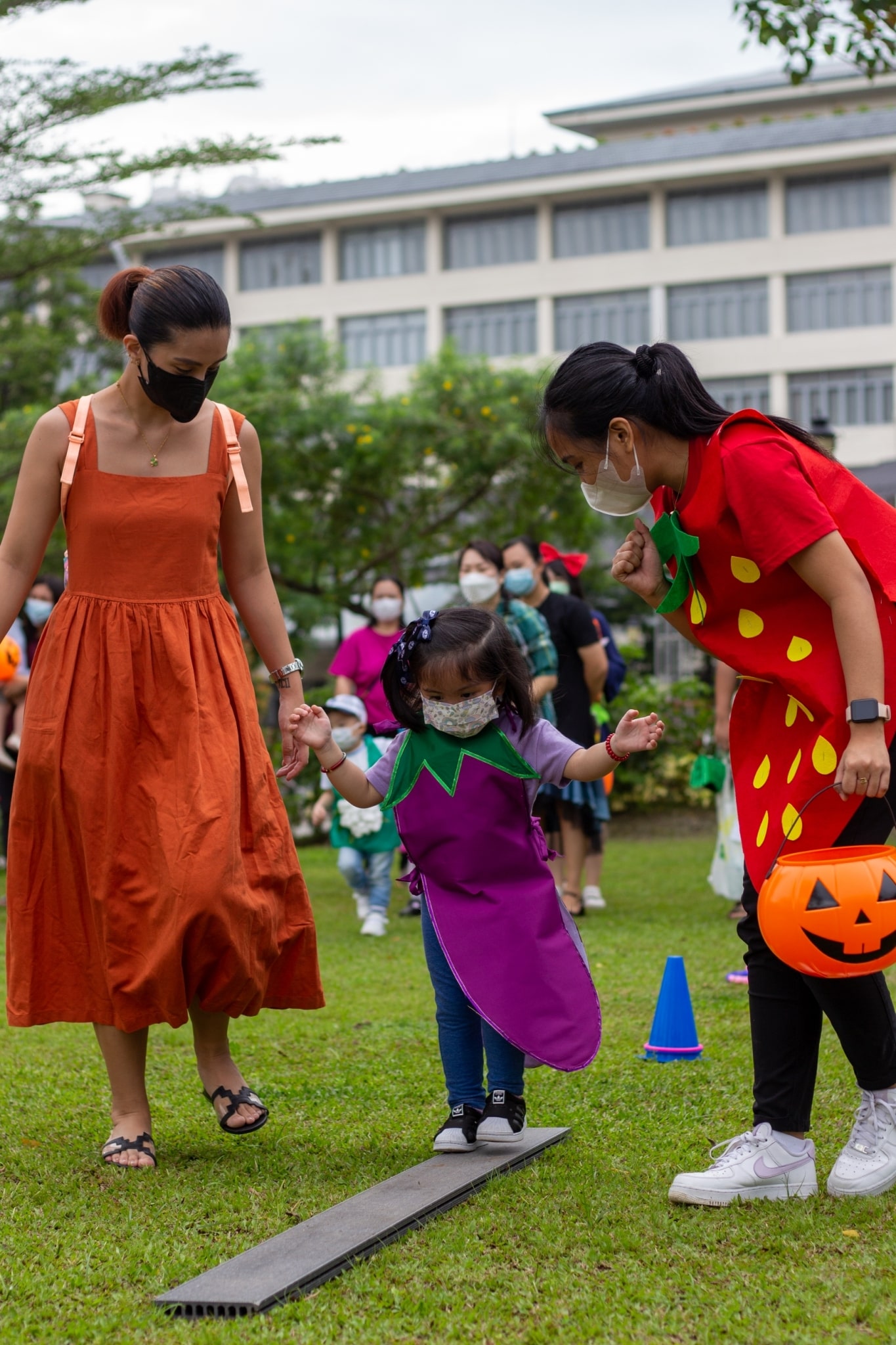 Students play a child-friendly obstacle course with guidance from parents and teachers. 【Photo by Jeaneal Dando】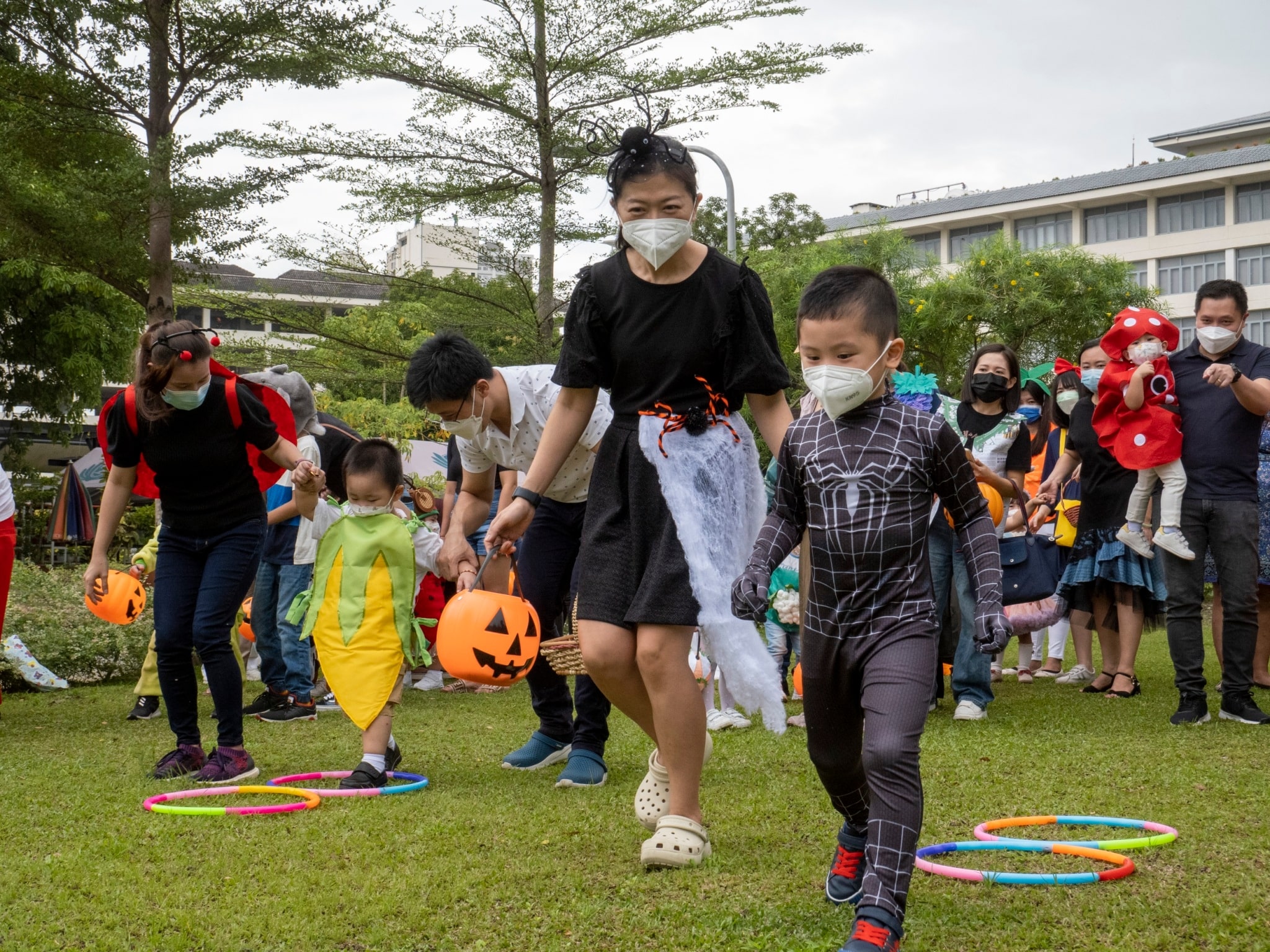 Aileen Cua guides her son during the obstacle course. "I had fun during the obstacle course, and my son really enjoyed getting the candies and toys, so we're very happy today," she says. 【Photo by Matt Serrano】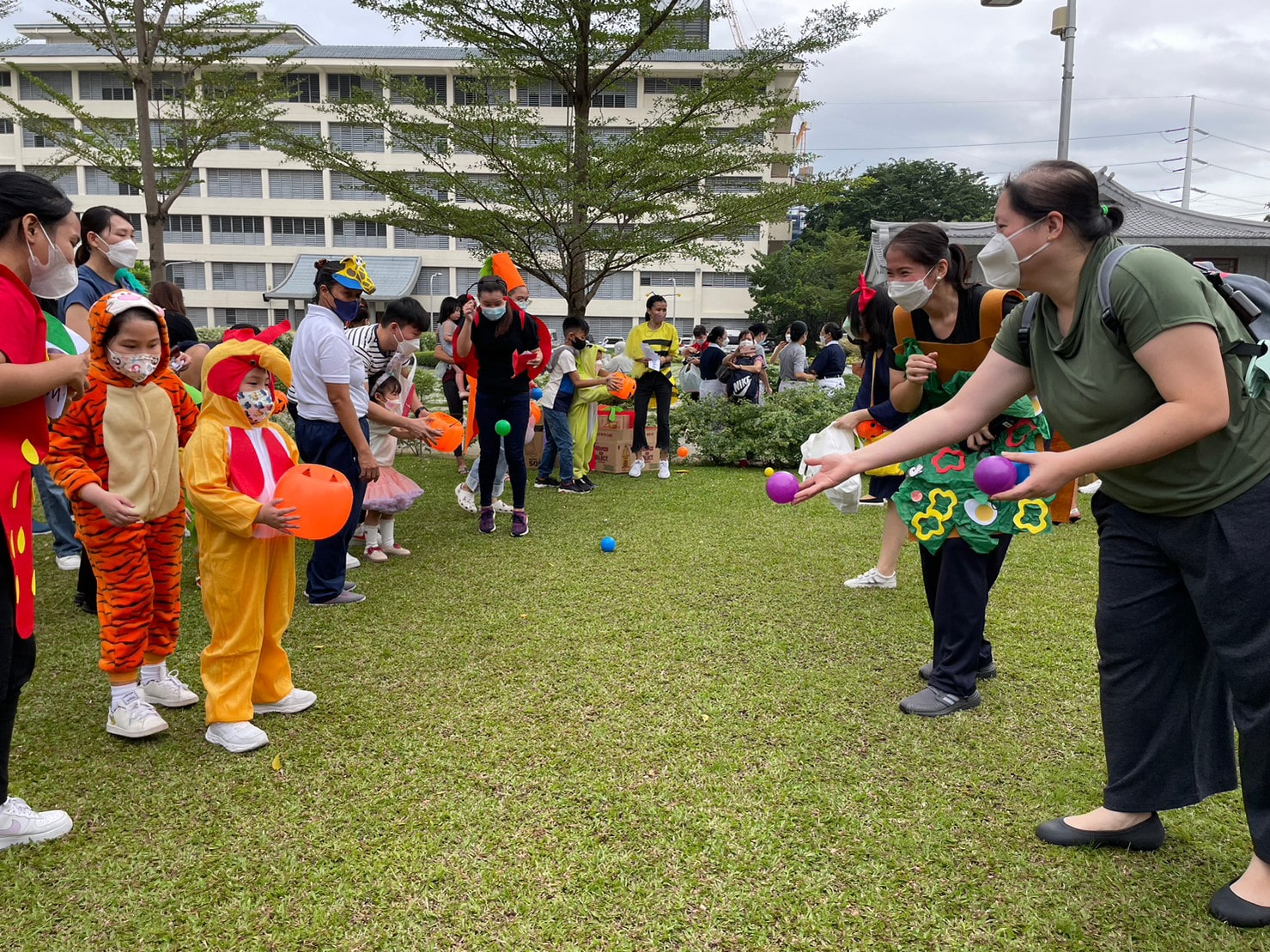 Students and parents play a catch ball game. 【Photo by Jeaneal Dando】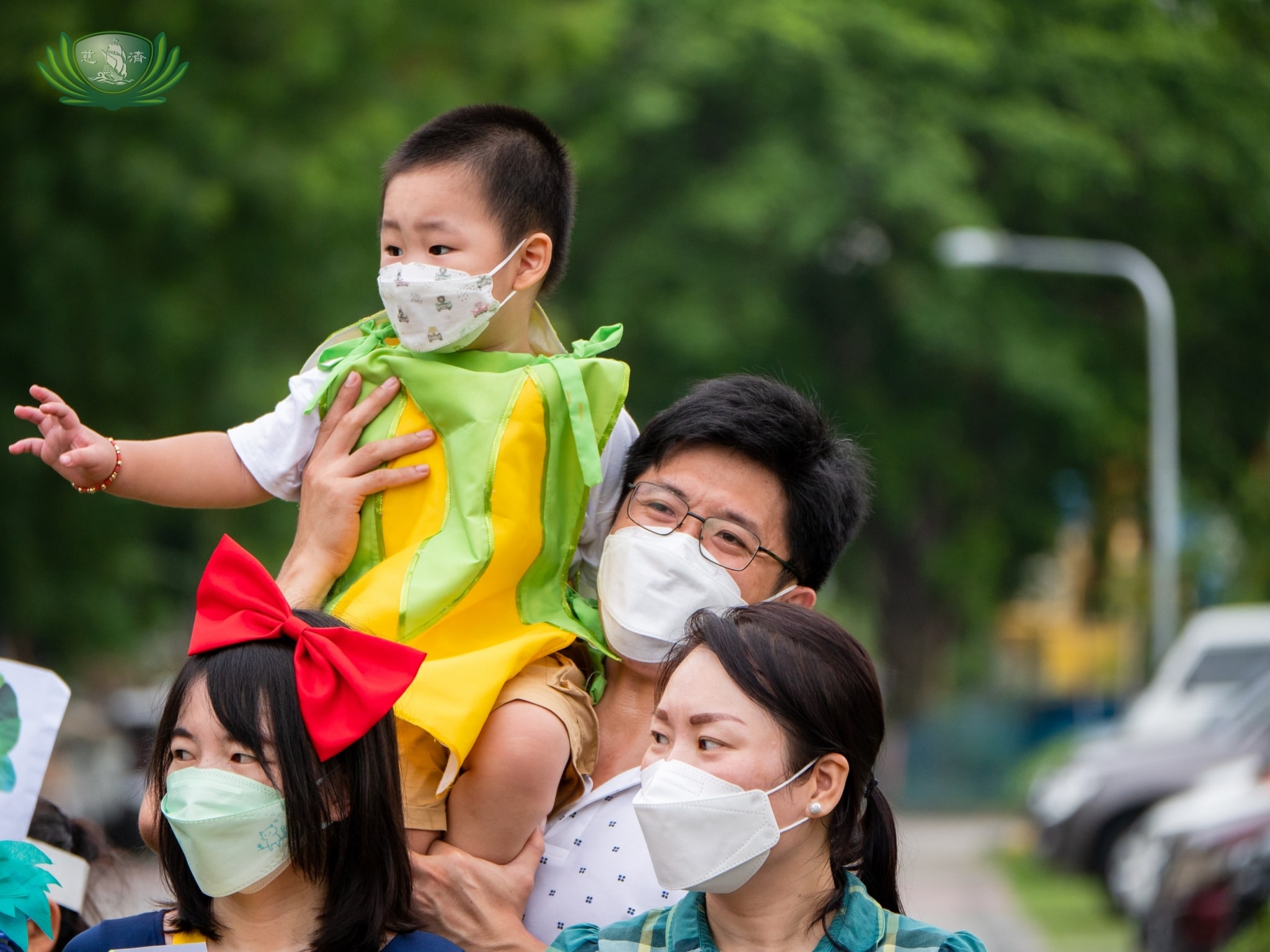 Students are accompanied by their parents and families throughout the activity. 【Photo by Daniel Lazar】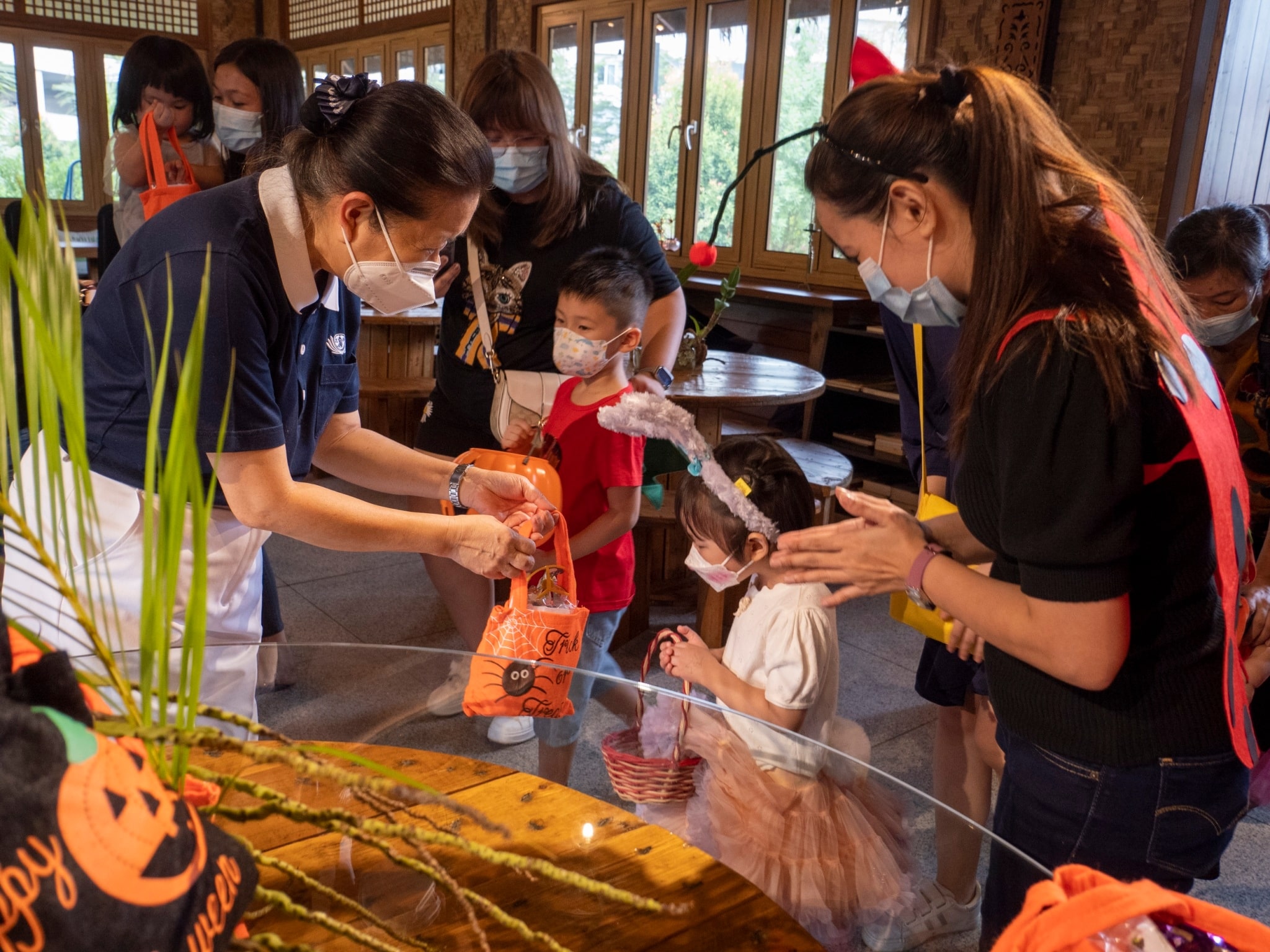 Student bows and say thanks as she receives a treat from Tzu Chi volunteer Sally Yuñez. 【Photo by Matt Serrano】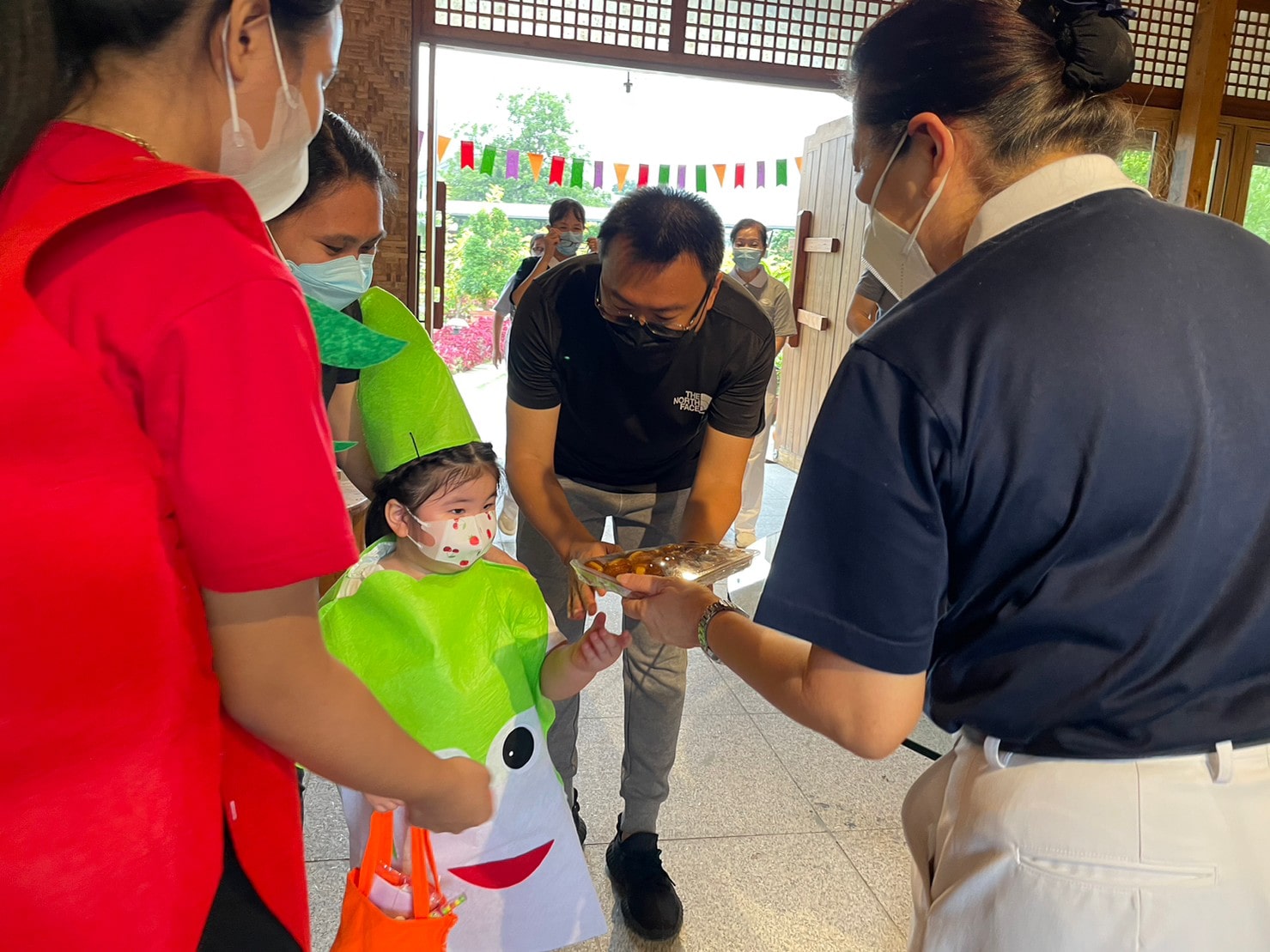 As a gesture of gratitude, student shares a rice cake to Tzu Chi volunteer after receiving her treat. 【Photo by Jeaneal Dando】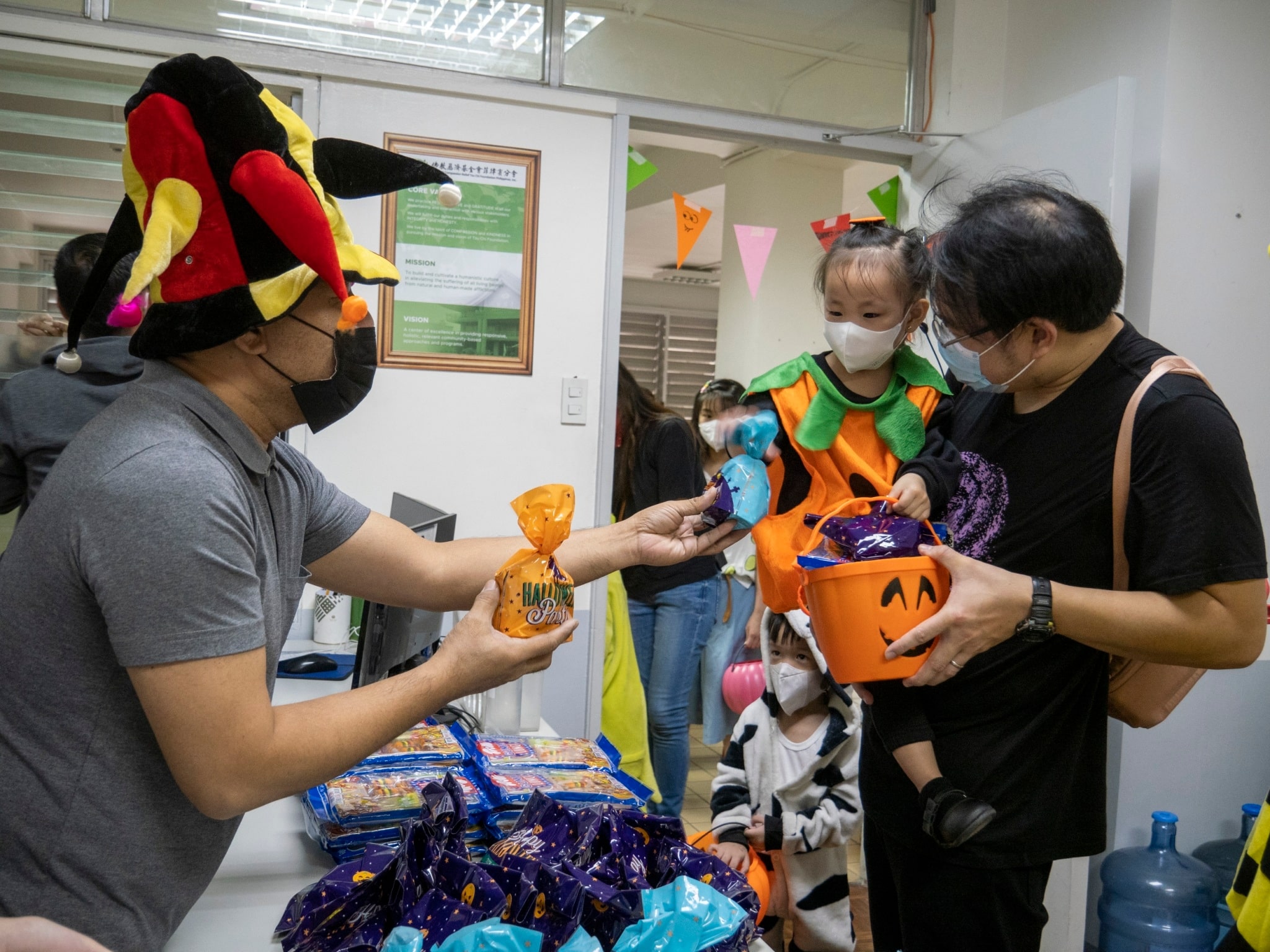 Student gets a treat from Tzu Chi's HR department. 【Photo by Matt Serrano】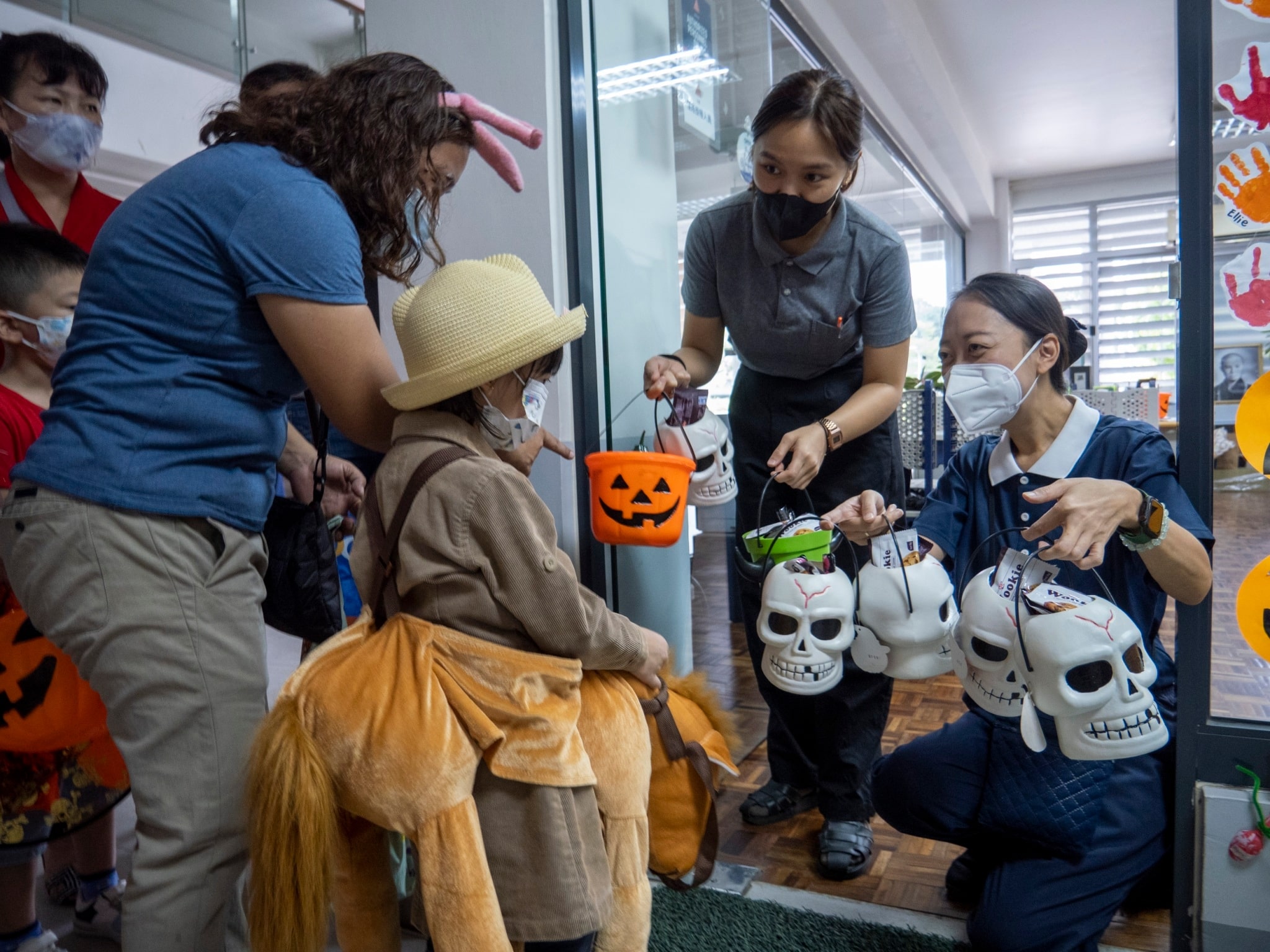 Student gets a treat from the Office of the CEO. 【Photo by Matt Serrano】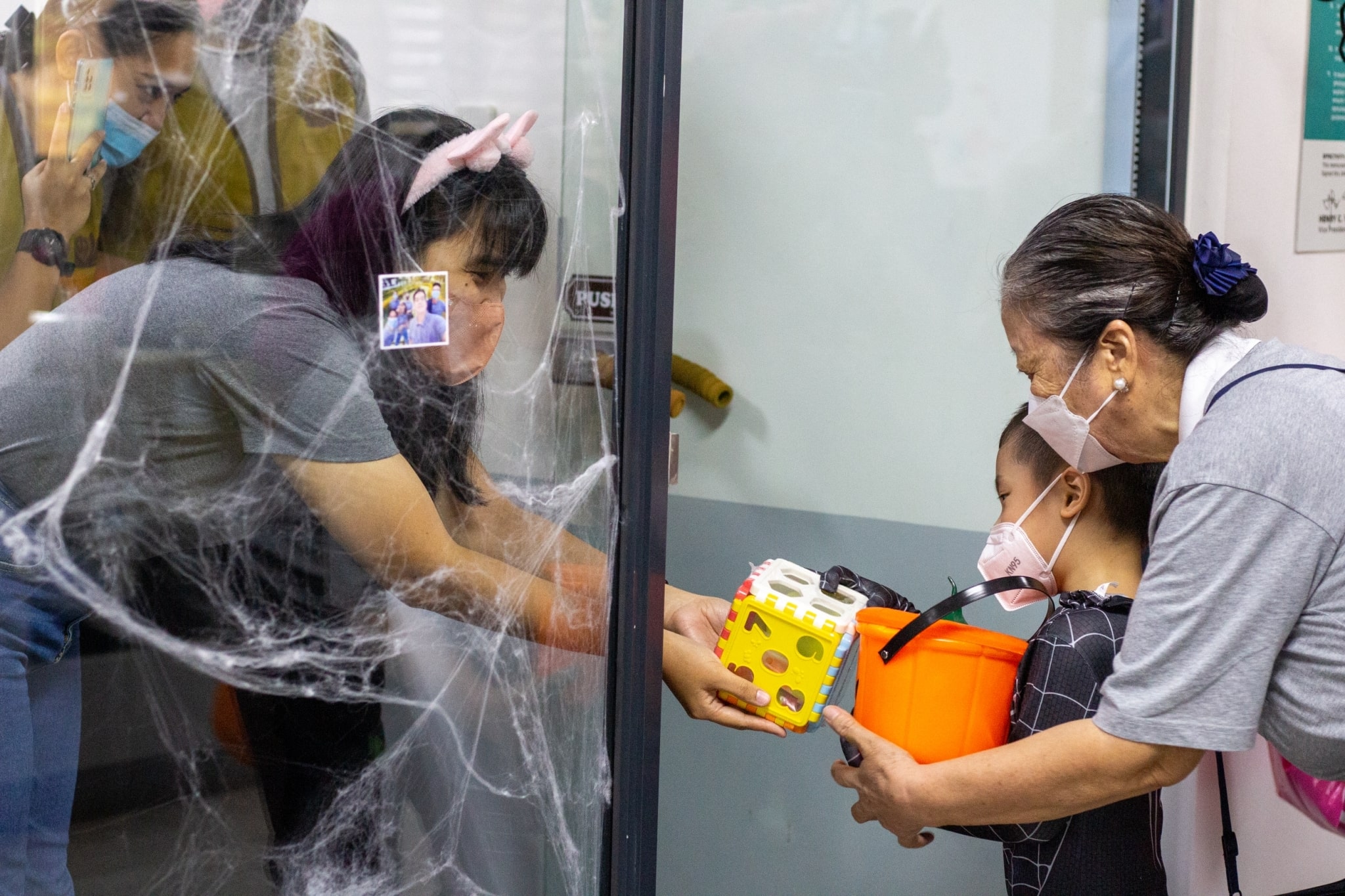 Student gets a treat from the Charity Department. 【Photo by Jeaneal Dando】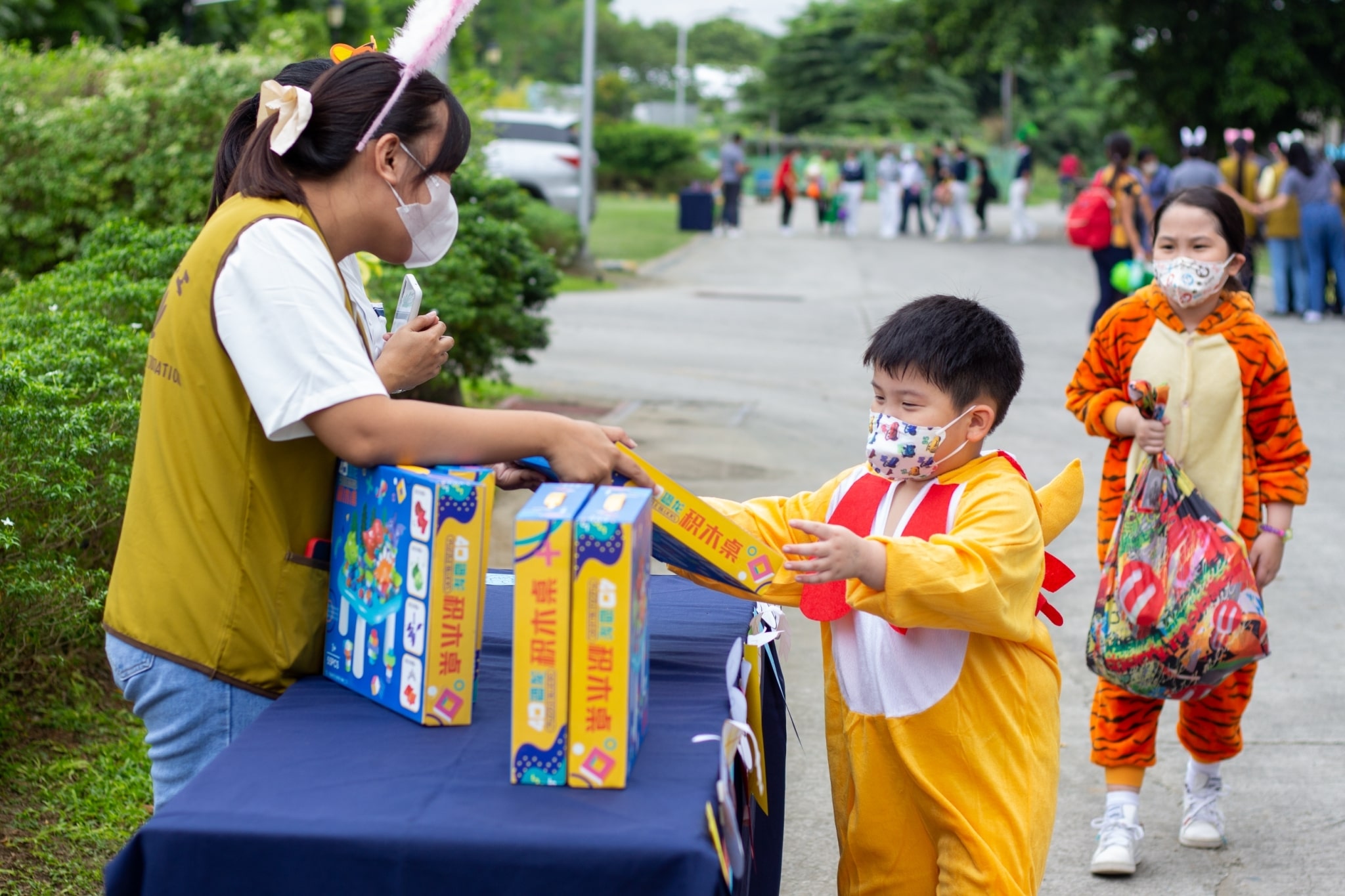 Tzu Chi volunteers hand toys over to a student. 【Photo by Jeaneal Dando】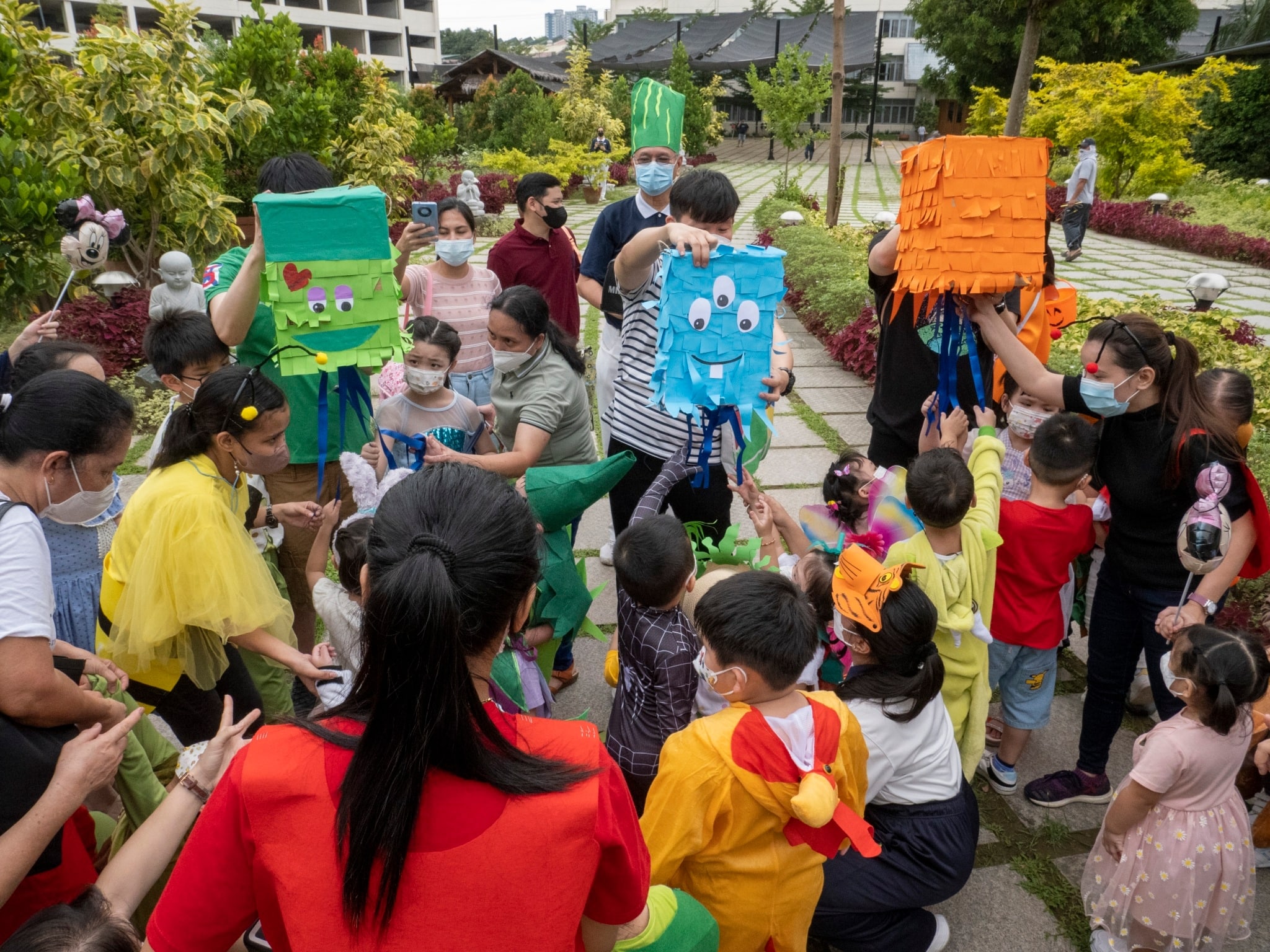 The activity culminates with a pull-string piñata. 【Photo by Matt Serrano】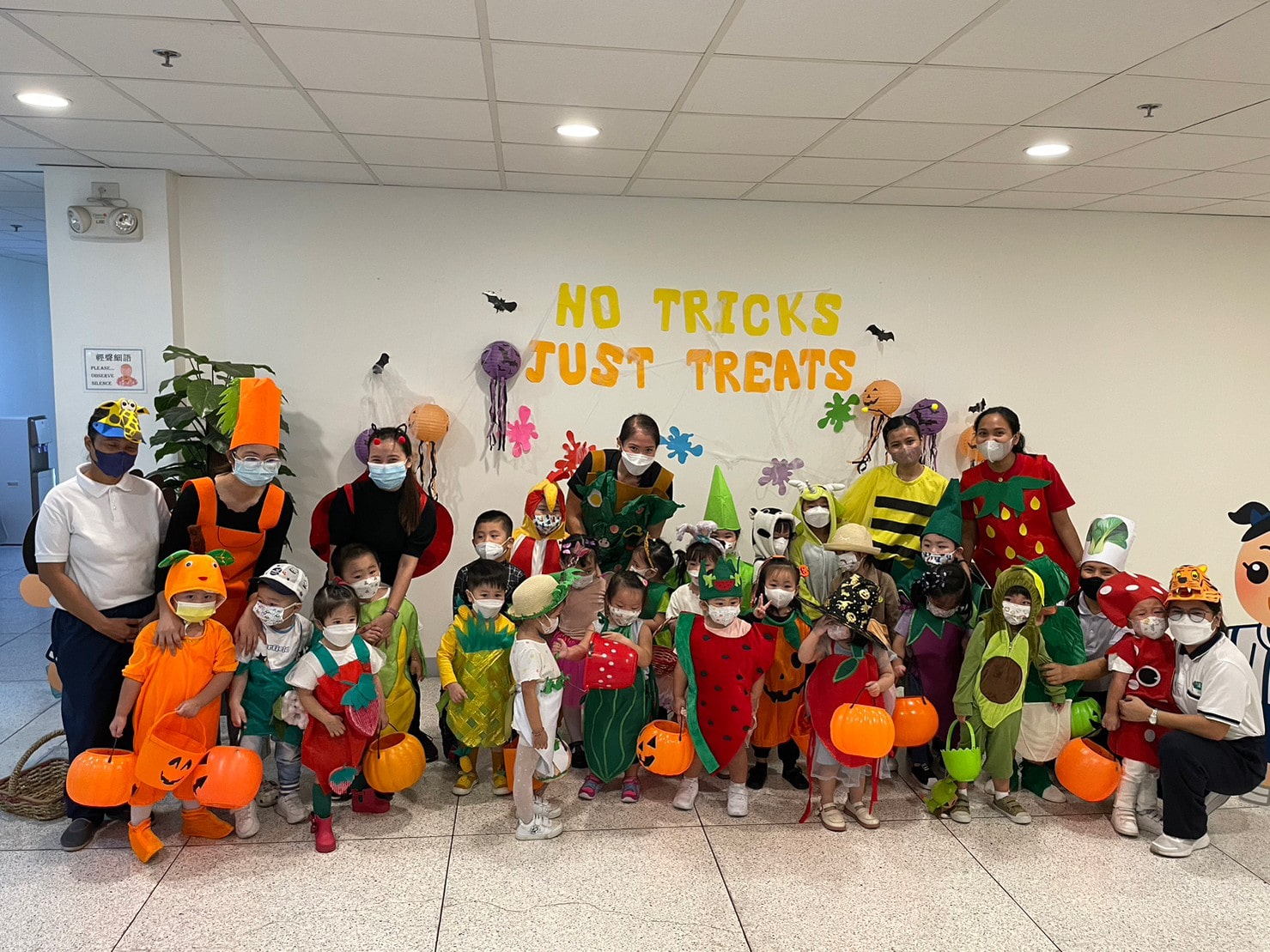 Preschool students pose for a photo with their teachers. 【Photo by Jeaneal Dando】
Go Back