Tzu Chi Great Love Preschool celebrates Father's Day
Dads took lead in storytelling, gift giving, and party games.
By Ben Baquilod
Just as how Tzu Chi honors the greatness and sacrifices of mothers worldwide—as seen in the annual three-in-one celebration of Buddha Day, Mother's Day, and Tzu Chi Day—the foundation also recognizes the dedication of all fathers everywhere who work hard to provide for the family and give protection, security, and love to the households. In this regard, an early Father's Day celebration was held at the Tzu Chi Great Love Preschool Philippines on June 7 in Jing Si Hall, on Agno Street, Quezon City.
The special occasion saw fathers and their children engage in various activities such as song and dance performances, storytelling, gift giving, and party games. "Father's Day provides an opportunity for young children to express their love, gratitude, and admiration to their fathers," said Preschool Teacher MJ Seno.
The students worked on customized neck ties and greeting cards and presented them to their fathers. The fathers were also surprised when their children served them with donuts during break time.
Later, the cheers and laughter filled the classroom when fathers played the flour game, where players attempt to find a hidden photo of their children in a plate full of flour using only their face.
Lester Calantoc, who was among the fathers who participated in the activities, went the extra mile to lead a storytelling session with the book "Papa, Please Get the Moon for Me." "When I first read the book, I saw that the dad did everything for his kid, and that inspired me to read the story for the students," he said.
"I really had a good time, and I did this for Lara," Lester spoke of his daughter. "I'm happy that she has become disciplined and responsible. And I only want her to enjoy her time learning in this school."
Just like Lester, Daniel Ngo took a day off to spend time with his two kids, Dylan and Ethan. "The games were fun," he said. "And the fact that they prepared a gift for me, it means a lot to me."
Daniel is one proud father to see improvements in his two kids. "They learned a lot of good values. They learned to be caring and loving. I am so blessed that the school has taught them that."
Driven by Master Cheng Yen's vision to nurture young minds from an early age, the Tzu Chi Great Love Preschool Philippines is devoted to fostering children's character and essential life skills in a holistic learning environment. With the unwavering support of dedicated teachers, parents, and the entire Tzu Chi community, the preschool works collaboratively to cultivate the potential of young learners.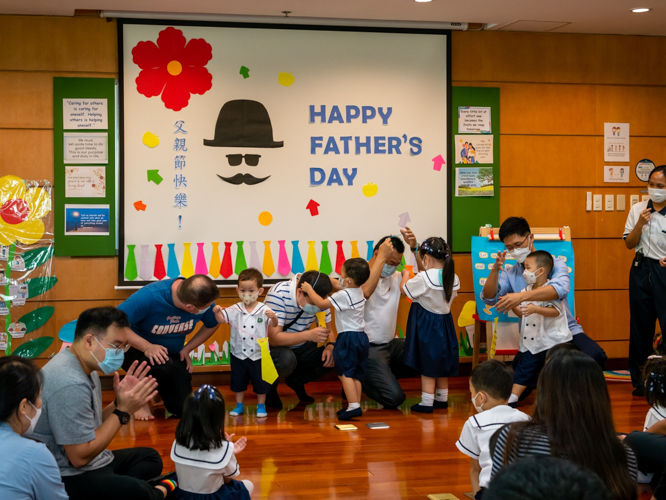 Students offer gifts to their fathers in an early Father's Day celebration of the Tzu Chi Great Love Preschool Philippines on June 7. 【Photo by Daniel Lazar】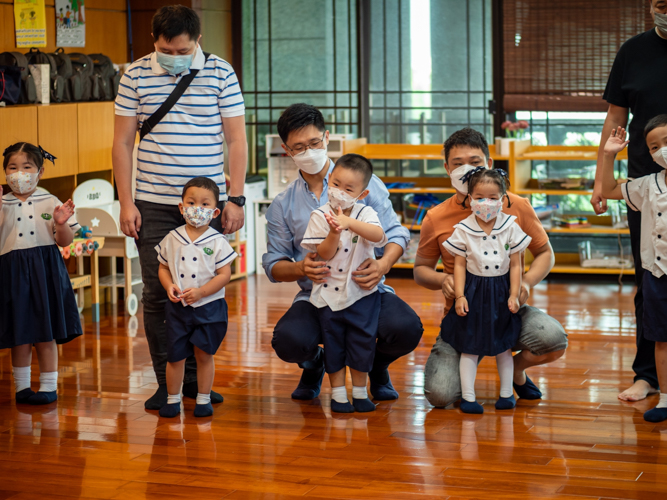 Fathers join their kids in an opening dance energizer during the preschool's Father's Day celebration. 【Photo by Daniel Lazar】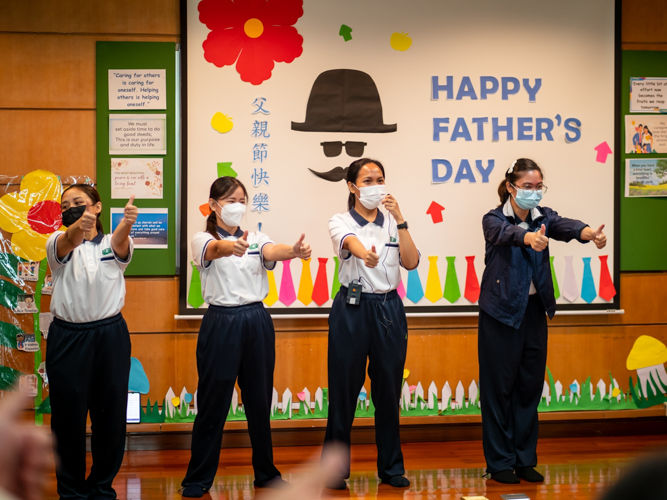 Preschool teachers lead the opening dance energizer during the preschool's Father's Day celebration. 【Photo by Daniel Lazar】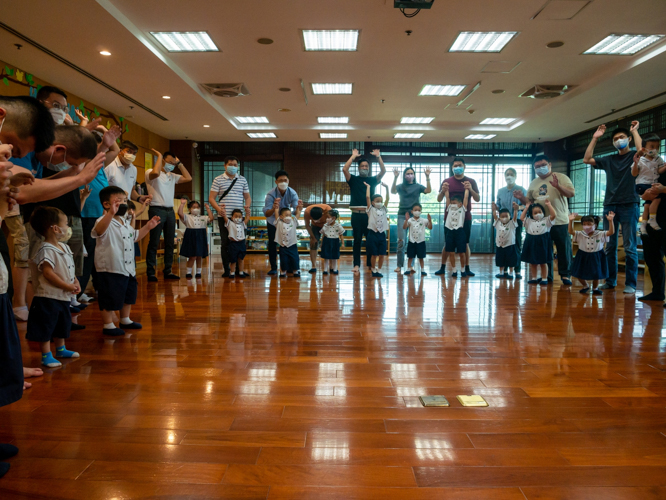 Fathers and parents join their kids in an opening dance energizer during the preschool's Father's Day celebration. 【Photo by Daniel Lazar】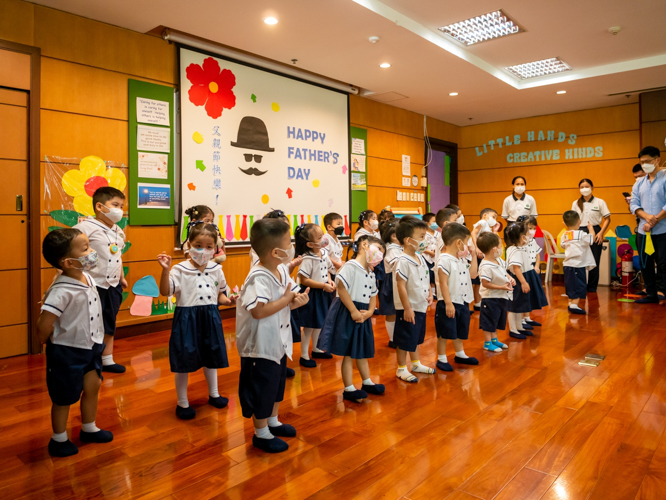 Students perform a song and dance number during the preschool's Father's Day celebration. 【Photo by Daniel Lazar】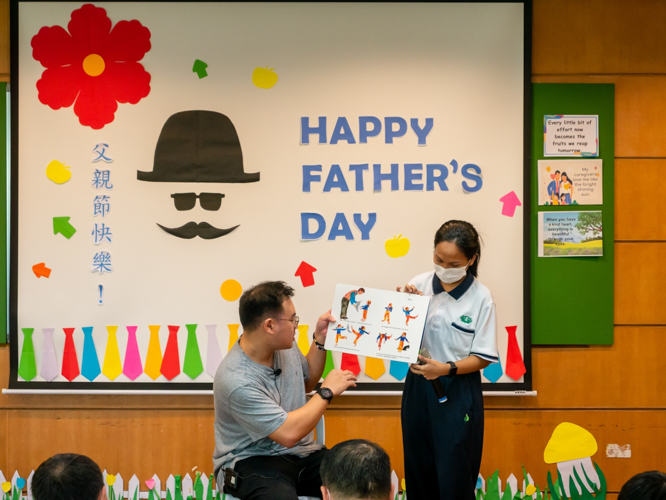 Lester Calantoc leads the storytelling session during the preschool's Father's Day celebration. 【Photo by Daniel Lazar】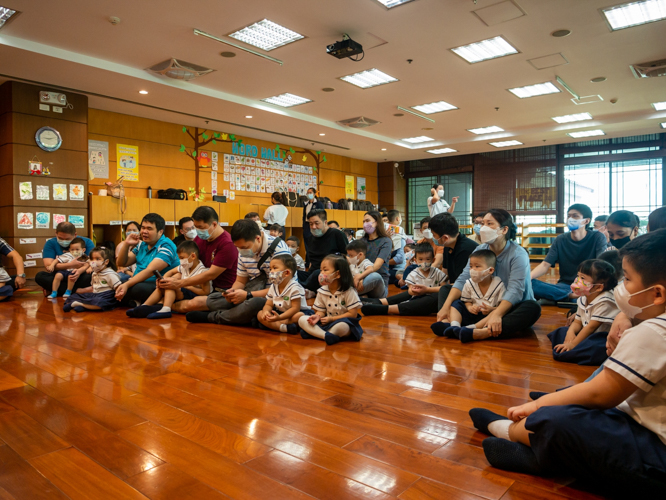 Students and parents pay close attention during the storytelling session. 【Photo by Daniel Lazar】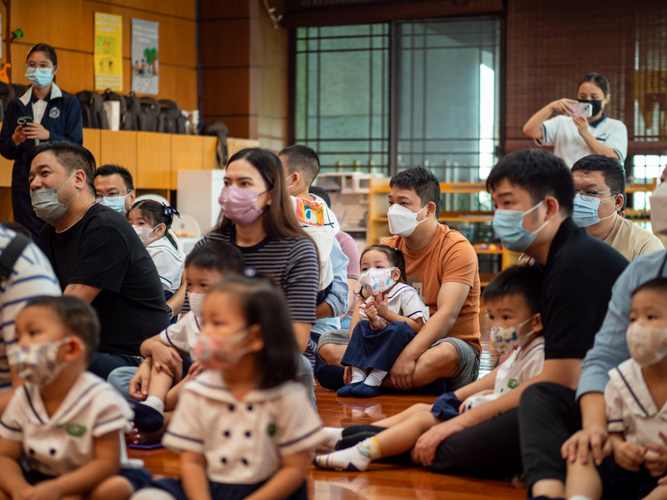 Students and parents pay close attention during the storytelling session. 【Photo by Daniel Lazar】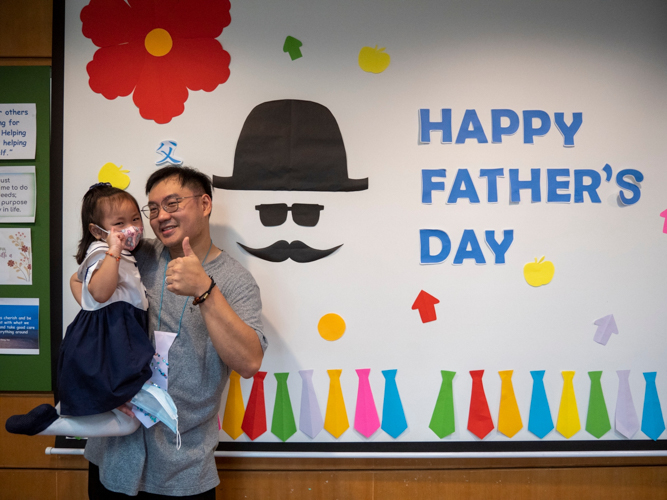 "I really had a good time, and I did this for Lara," Lester speaks of his daughter. "I'm happy that she has become disciplined and responsible. And I only want her to enjoy her time learning in this school." 【Photo by Harold Alzaga】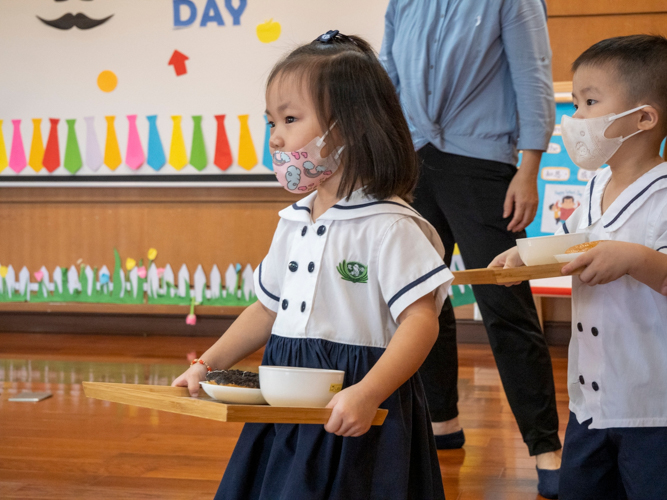 Students serve snacks to their parents on break time. 【Photo by Harold Alzaga】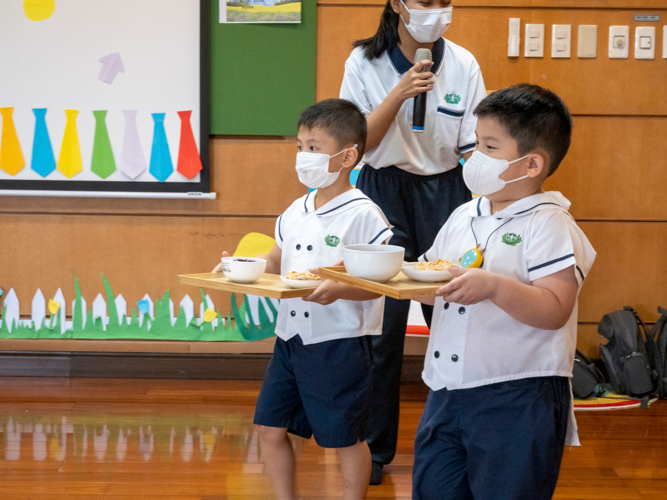 Students serve snacks to their parents on break time. 【Photo by Harold Alzaga】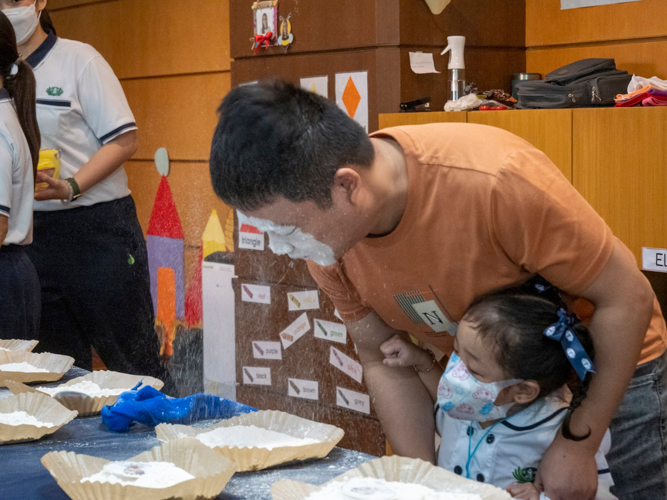 In the flour game, fathers attempt to find a hidden photo of their children in a plate full of flour using only their face. 【Photo by Harold Alzaga】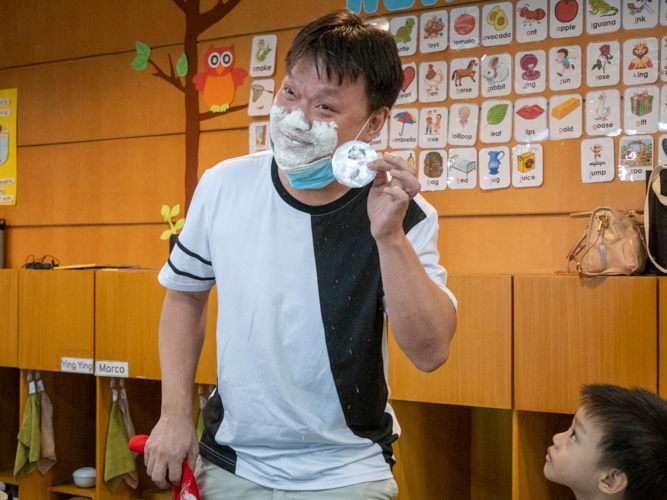 In the flour game, fathers attempt to find a hidden photo of their children in a plate full of flour using only their face. 【Photo by Harold Alzaga】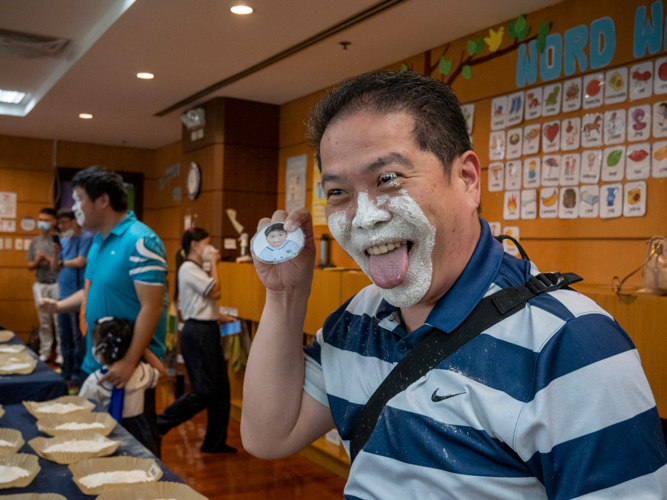 In the flour game, fathers attempt to find a hidden photo of their children in a plate full of flour using only their face. 【Photo by Harold Alzaga】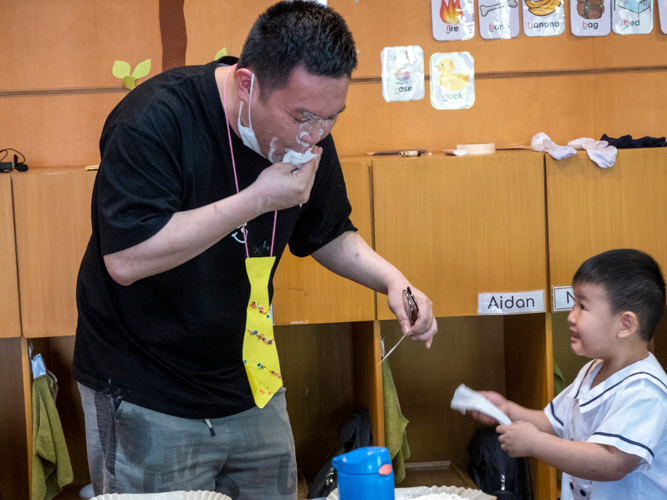 Student gives wet wipes to his father to help him clean after the flour game. 【Photo by Harold Alzaga】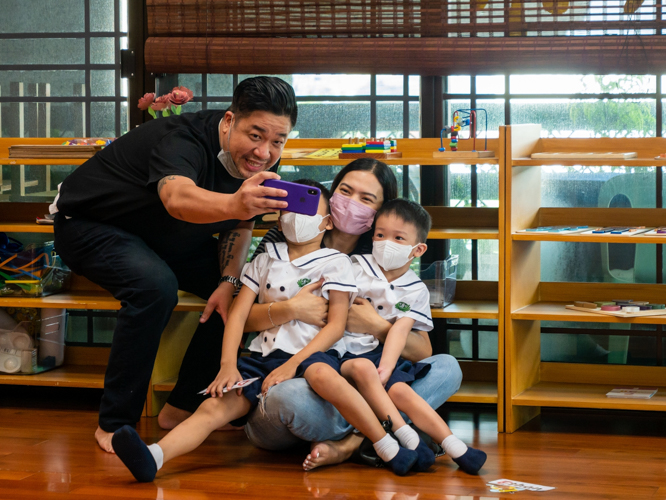 Daniel Ngo takes a day off to spend time with his family during the Father's Day celebration. "The games were fun," he says. "And the fact that they prepared a gift for me, it means a lot to me." 【Photo by Daniel Lazar】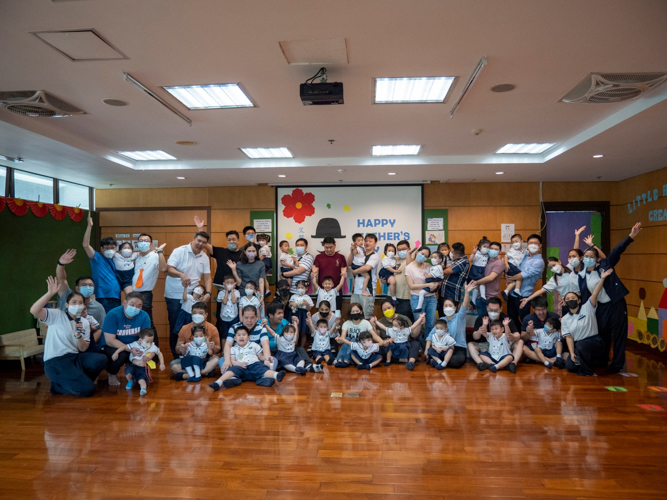 Fathers, parents, and students come together to celebrate Father's Day at the Tzu Chi Great Love Preschool Philippines. 【Photo by Harold Alzaga】
Go Back