Cebuanos find hope in Tzu Chi college scholarship program
Volunteers paid a visit to new college scholars in Brgy. Pulpogan, Consolacion, Cebu.
By Ben Baquilod
For children who grew up in poor households, getting a college degree may be the only way to break the cycle of poverty. Hoping to help more students to fulfill their dreams of finishing school, Tzu Chi Foundation welcomed new college scholars in Cebu.
On September 16, Manila volunteers joined Cebu volunteers in the home visits to the new college scholars in Brgy. Pulpogan, Consolacion, Cebu. One of the scholars is Leslie Mae Alivio, 1st year BS Hotel Management student at Cebu Technological University – Consolacion Campus.
Leslie's father is a carpenter who earns Php 500 for a day's work, and her mother earns Php 2,700 monthly as a barangay health worker. To support her school needs when she was in senior high school, Leslie worked as a babysitter in the morning before she goes to school in the afternoon. "I earn 100 pesos a day and that's what I use for my school requirements," says Leslie.
Going to college entails more expenses, so Leslie is thankful for being granted a scholarship. "It's really a big help to be a scholar. Even though I don't have to pay for my tuition since I study in a public school, I still need money for transportation and other school projects. The allowance that I'll get from Tzu Chi will provide that," says thankful Leslie.
Leslie hopes to finish college to help her family. She particularly spoke of her sister Stephanie, 13, who is in Grade 7. Stephanie has asthma, a common long-term disease that affects the lungs, causing wheezing, breathlessness, chest tightness, and coughing.
"Her asthma usually attacks her at night. She would have difficulty in breathing and would ask us for help," tells Leslie, shedding tears for the pity she's feeling for her sister. "There were times she would say she'd rather die because of the difficulty she's experiencing," she weeps. "And I feel her pain too. I love my sister so much."
When she graduates, she wants to assist her younger sister's medication. She also commits to help her finish school too.
Helping the family is also the primary motivation of Shyrwin Rondina to get a college degree. His father died in 2011; and a lot has changed in his family's life since then. "When my father was alive, we were able to eat three times a day. But when he's gone, there were days we only eat once," says Shyrwin.
His mother doesn't have a permanent job and survives as a massage therapist and laundrywoman. On a good day with clients, she earns Php 500. To aid in his schooling, Shyrwin takes on tutoring jobs where he earns Php 100 to 300. He has also experienced selling 'penoy' (hard-boiled duck eggs) for additional income.
"There were many times I thought of dropping out of school because of financial difficulties. But I really want to finish school. I want to show them that I can do it," says Shyrwin.
Despite the hardships, Shyrwin shows a lot of promise. He consistently gets high grades and has held leadership positions in school. In Grade 10, he was elected as president of his school's Supreme Student Government and led feeding programs, tree planting, and other community activities.
By getting a college degree, Shyrwin hopes to find a good work so he could provide food for his family and build them a decent house. "My family is my inspiration. I want to break the cycle of poverty in my family so the next generation will have a better life," he says.
Tzu Chi is a dream come true for Shyrwin, and he is forever thankful for crossing paths with the Buddhist charity organization. "I will do my best. I am really grateful that Tzu Chi opened the door for a poor student like me to go to college."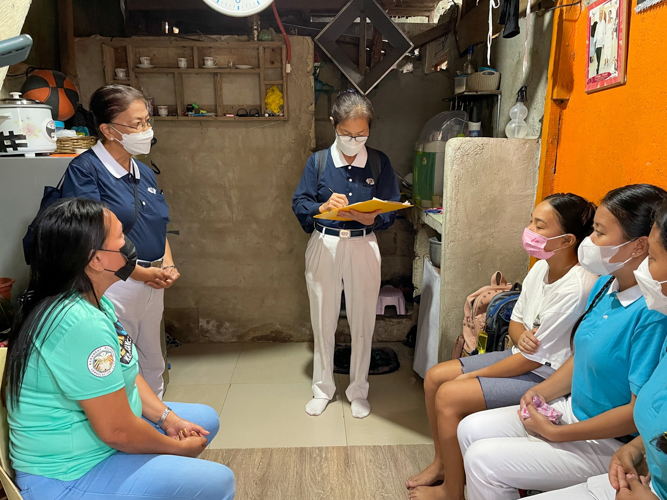 Cebu and Manila volunteers conduct home visit interviews to new Tzu Chi scholars in Brgy. Pulpogan, Consolacion, Cebu. 【Photo by Jeaneal Dando】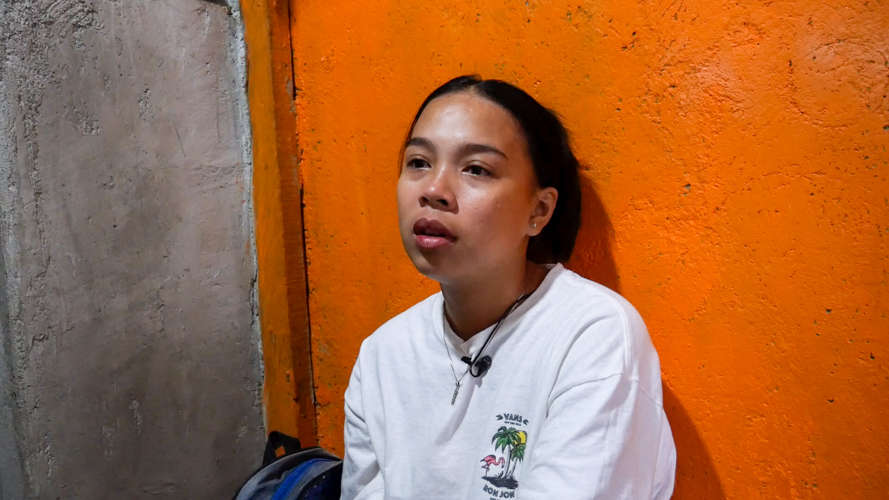 "It's really a big help to be a scholar. Even though I don't have to pay for my tuition since I study in a public school, I still need money for transportation and other school projects. The allowance that I'll get from Tzu Chi will already provide that," says new Tzu Chi scholar Leslie Mae Alivio. 【Photo by Jeaneal Dando】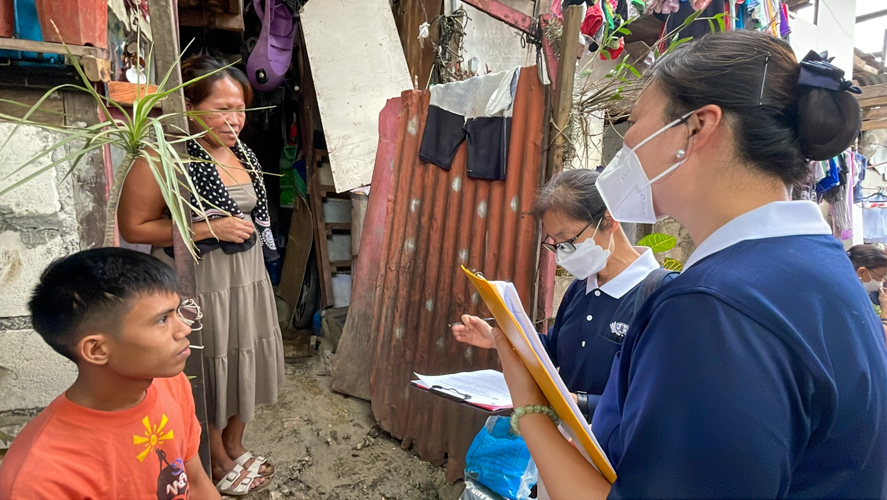 Manila volunteers talk to Shyrwin Rondina and his mother Juana to get to know the family' socio-economic conditions. 【Photo by Jeaneal Dando】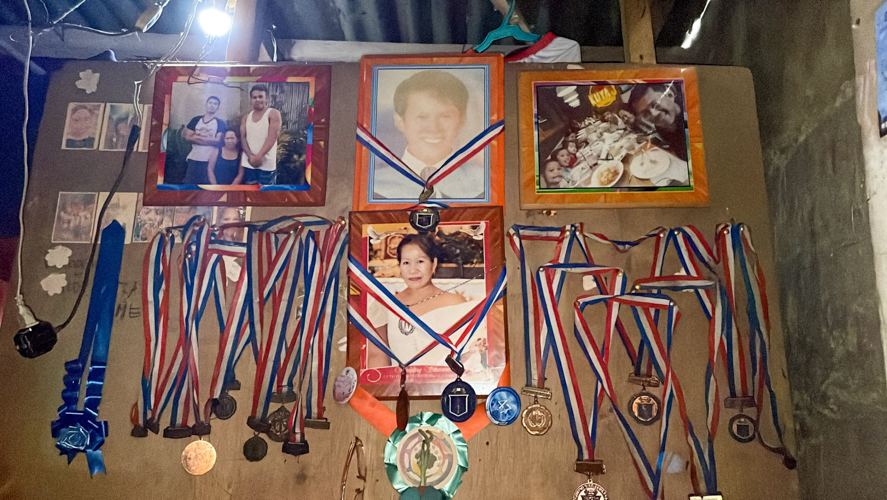 Despite financial hardships, Shyrwin consistently gets good grades and honors in school. 【Photo by Jeaneal Dando】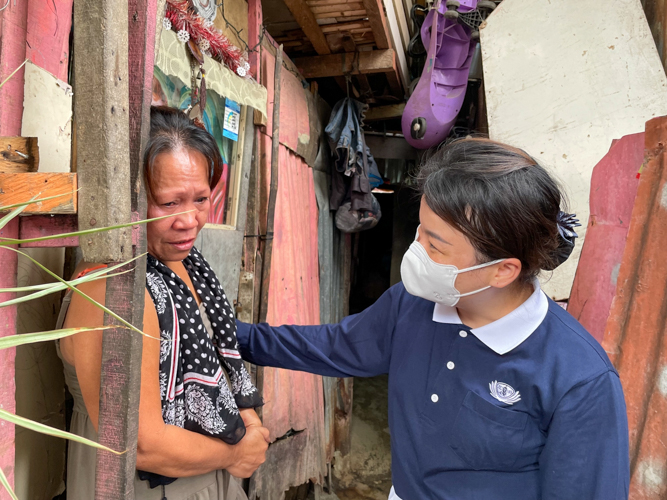 Tzu Chi volunteer consoles Shyrwin's mother who gets emotional as she tells her family's economic struggles. 【Photo by Jeaneal Dando】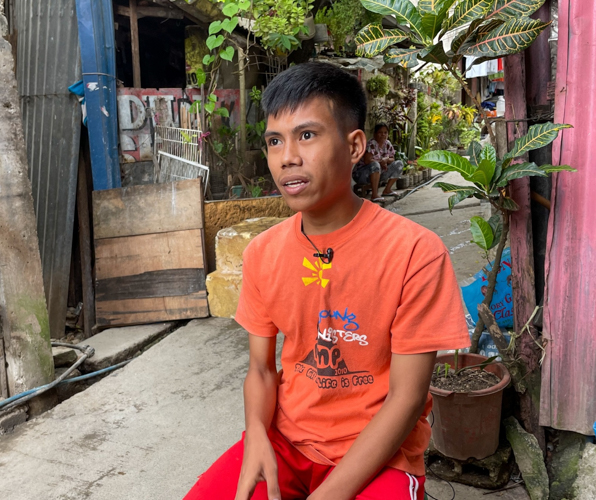 "I will do my best. I am really grateful that Tzu Chi opened the door for a poor student like me to go to college," says Shyrwin Rondina. 【Photo by Jeaneal Dando】
Go Back