Angelo King Foundation donates bicycles to Tzu Chi
The donated bicycles will be distributed to the beneficiaries of Tzu Chi's livelihood, medical, and scholarship programs.
By Ben Baquilod
In continuous support of Tzu Chi's mission to help people in need, Angelo King Foundation, Inc. (AKFI) donated 50 units of bicycle to Tzu Chi on April 9. These bicycles will be distributed to the beneficiaries of Tzu Chi's livelihood, medical, and scholarship programs.
AKFI's support to Tzu Chi started last year when they donated to Tzu Chi's typhoon Odette relief operations in Bohol, Cebu, and Southern Leyte. "Tzu Chi Foundation would like to thank Angelo King Foundation for their support, and we hope that our relationship with Angelo King Foundation will be continuous as both organizations are working towards uplifting lives of our brothers and sisters in the country," says Tzu Chi volunteer Peggy Sy-Jiang.
Joaquin Sy, AKFI's Vice President and Board Member, who has known Tzu Chi for three decades said that Tzu Chi has a very good track record in social services. "I think Tzu Chi has made its mark in Philippine society in the relief operations," says Sy, citing Tzu Chi's remarkable work in its Typhoon Yolanda (international name: Haiyan) response in 2013. "You were the first on the ground. You offered cash-for-work, and you were the first to build temporary housing," he says.
In Tzu Chi's Typhoon Yolanda response, 280,000 residents were provided with instant hot rice; 68,000 families received cash and material aid; 300,000 residents benefited from the cash-for-work program; 8,400 patients were treated; and 600 temporary classrooms were built. Tzu Chi also built the Palo Great Love Village, consisting of 256 houses, and helped restore 150-year-old Sto. Niño Church in Tacloban amounting to 50 million pesos. In total, Tzu Chi poured 3.2 billion pesos into Yolanda disaster relief.
"It's one of the most trusted, not only in the Philippines, but also in the whole world," adds AKFI official Jane Kingsu-Cheng. "We've seen the many things they've done for the country. And I, myself believe, together with AKFI, that we can help more people and reach out to more through Tzu Chi Foundation."
AKFI is just one the many groups that have recognized Tzu Chi's work. Badette Cunanan, Manila Bulletin's Corporate Social Responsibility (CSR) Manager has nothing but good things to say about Tzu Chi. She has seen many of Tzu Chi's projects for decades now—from upcycling plastic bottles to floating rafts to the disaster relief operations.
Cunanan felt fortunate to receive Tzu Chi's t-shirt made from recycled materials decades ago. "I still have that. I kept that, because your foundation is such an inspiration to me," she says.
"When Typhoon Yolanda devastated Leyte, you created jobs for Filipinos there. You gave them dignity," she lauds of Tzu Chi's cash-for-work program in Leyte. "The same time you're helping, you also uplift them. And we continue to observe that. You guys are really commendable."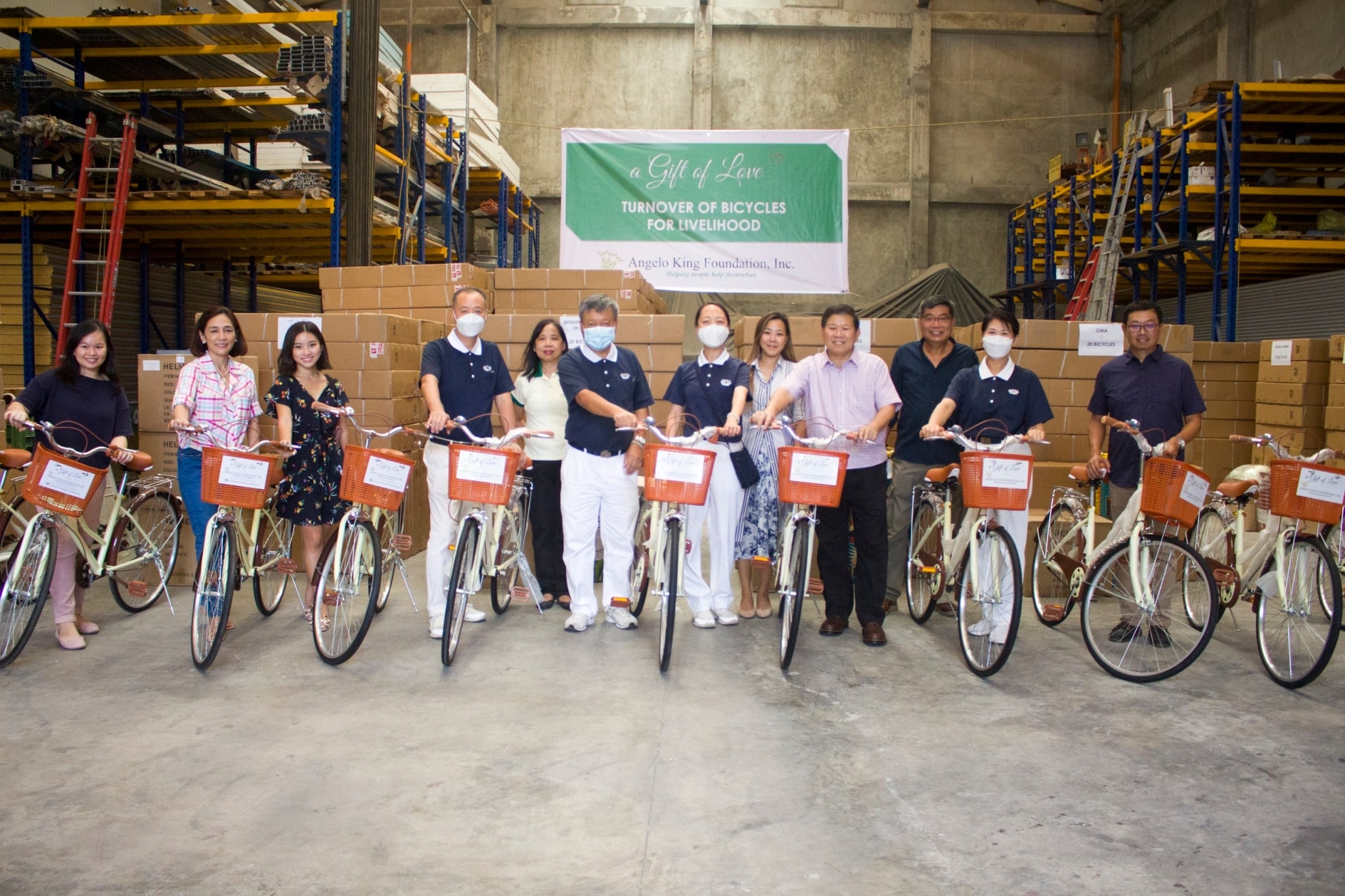 Angelo King Foundation, Inc. (AKFI) donates 50 units of bicycle to Tzu Chi Philippines.【Photo by Matt Serrano】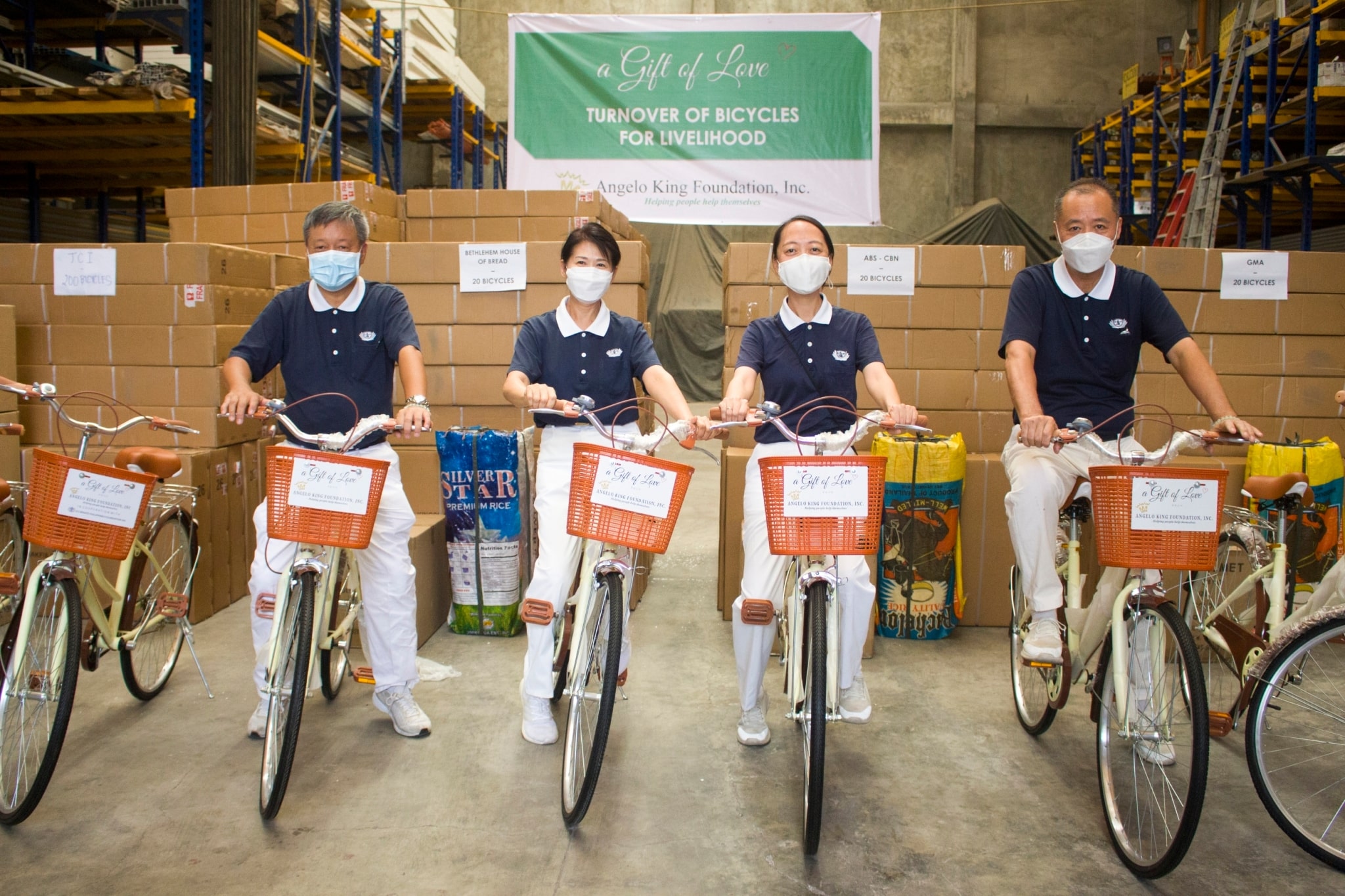 Angelo King Foundation, Inc. (AKFI) donates 50 units of bicycle to Tzu Chi Philippines.【Photo by Matt Serrano】
Angelo King Foundation, Inc. (AKFI) donates 50 units of bicycle to Tzu Chi Philippines.【Photo by Matt Serrano】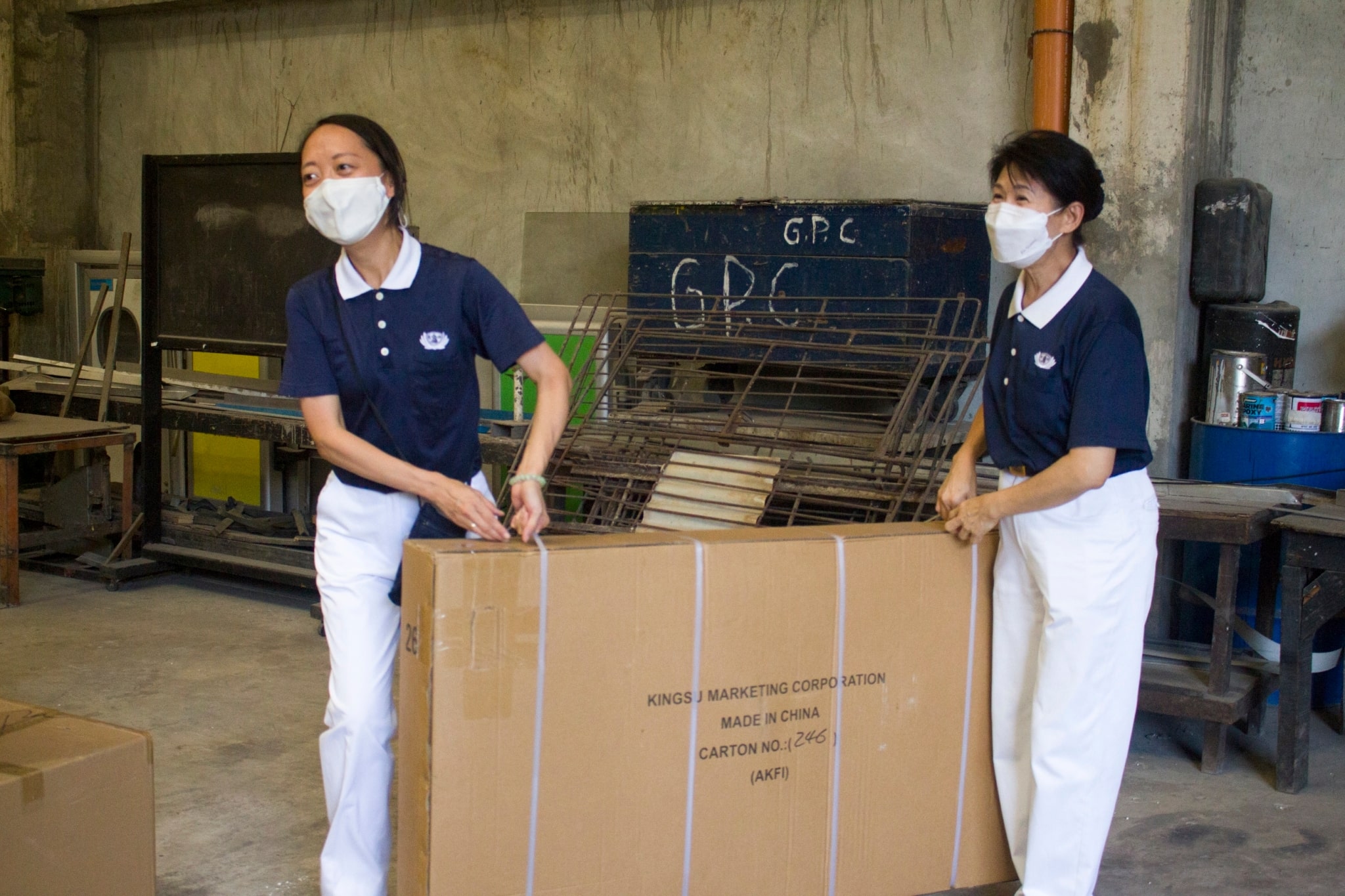 Tzu Chi volunteers load the donated bicycles onto a truck.【Photo by Matt Serrano】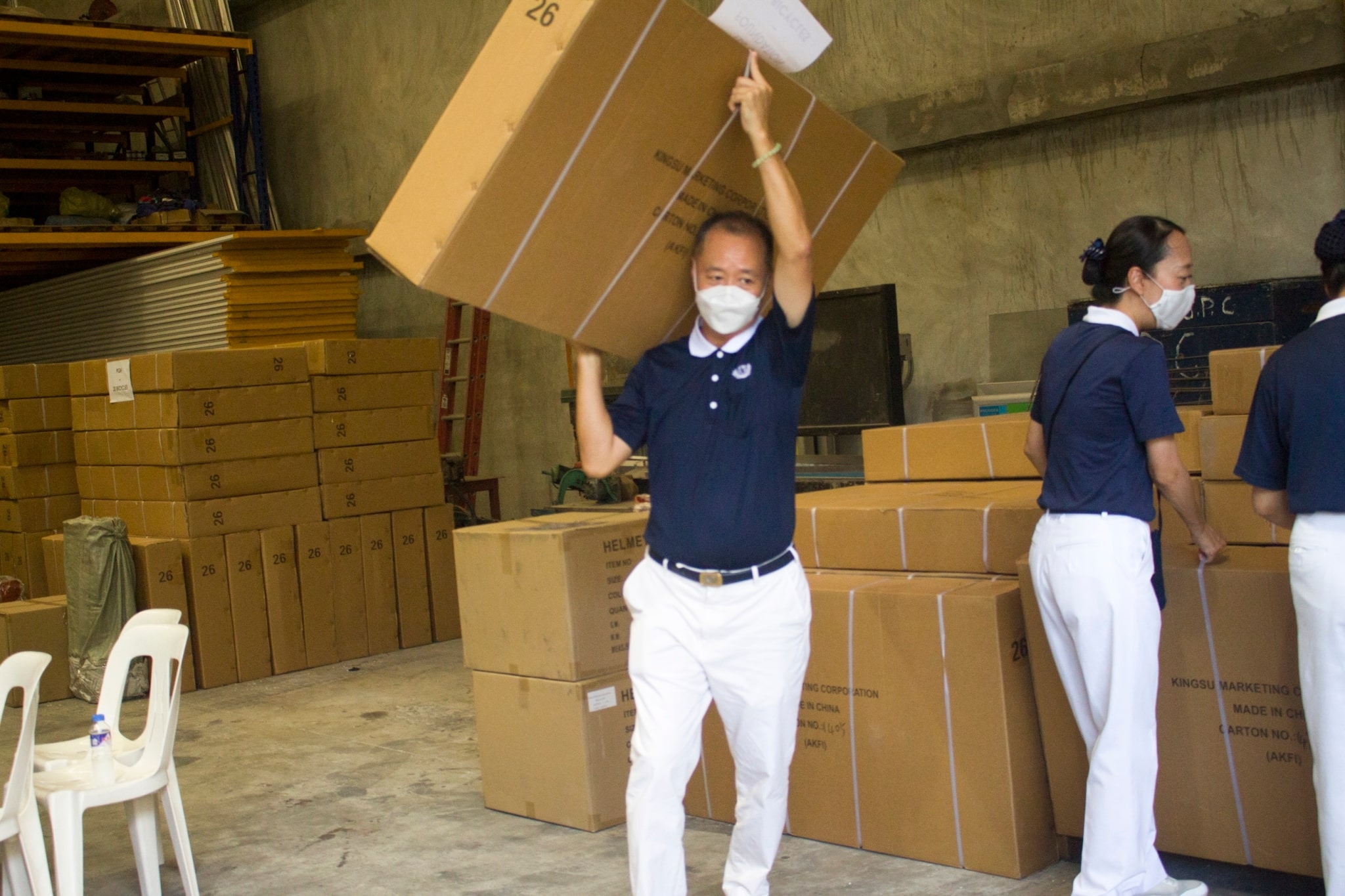 Tzu Chi volunteers load the donated bicycles onto a truck.【Photo by Matt Serrano】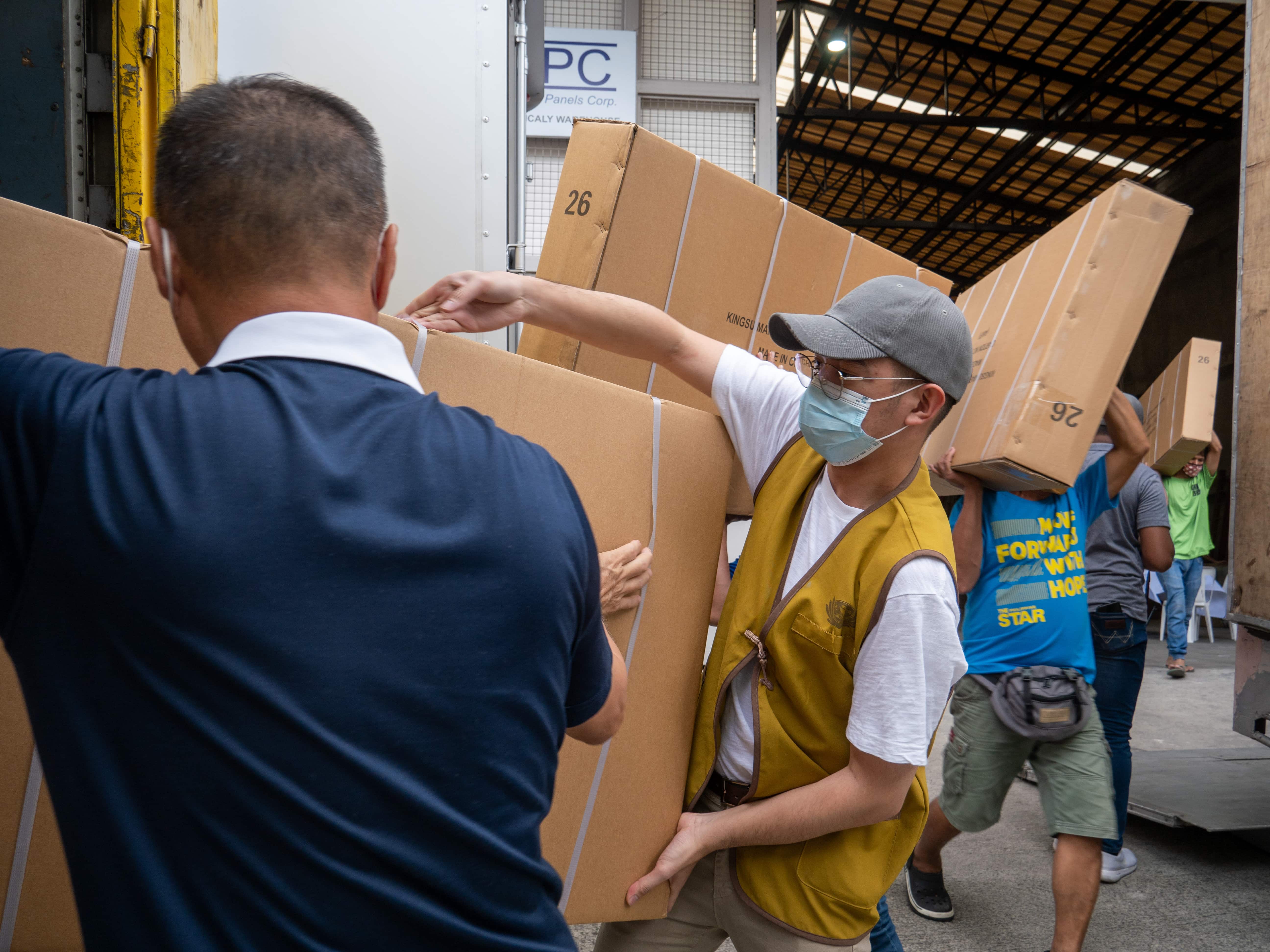 Tzu Chi volunteers load the donated bicycles onto a truck.【Photo by Matt Serrano】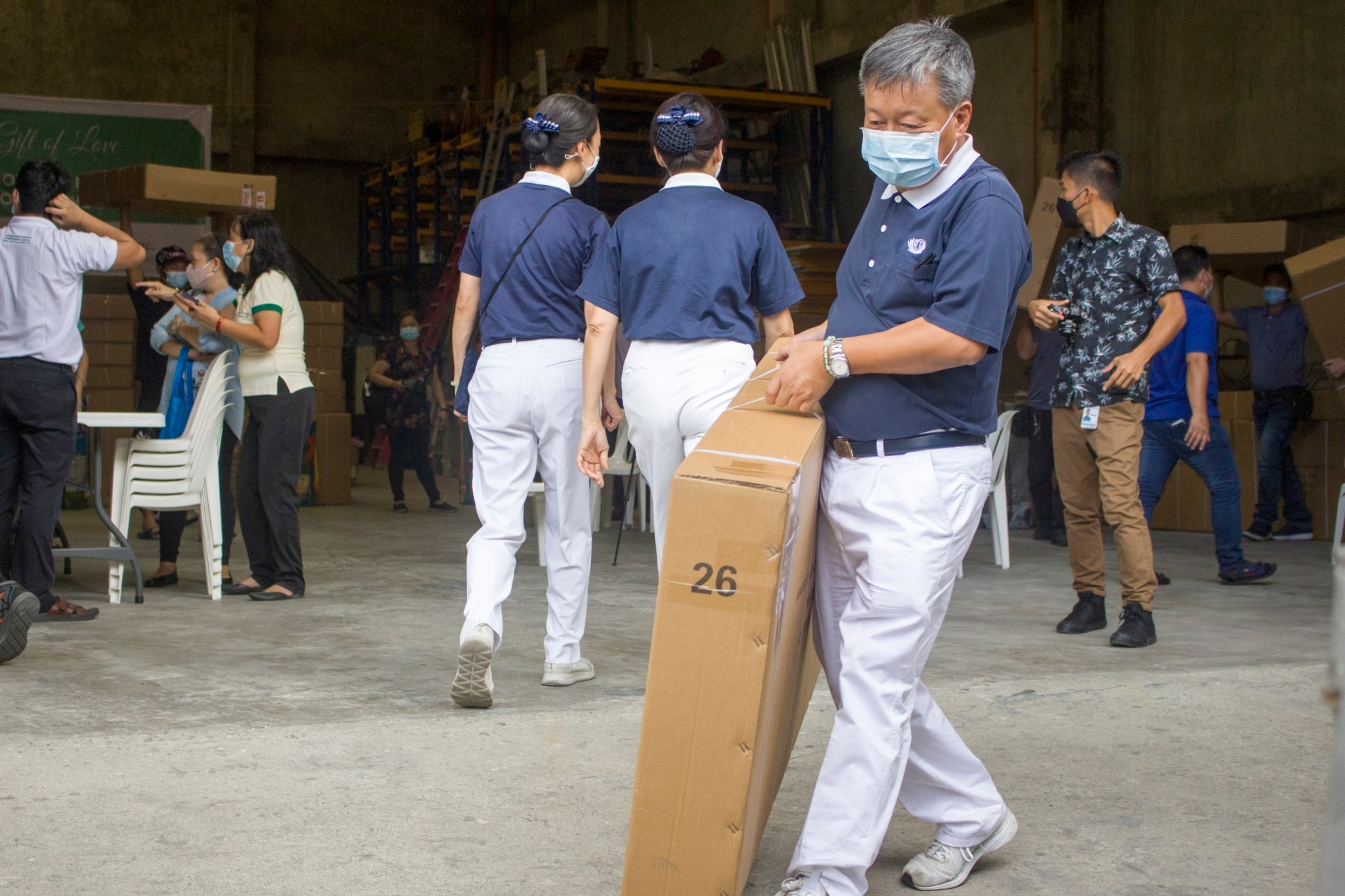 Tzu Chi volunteers load the donated bicycles onto a truck.【Photo by Matt Serrano】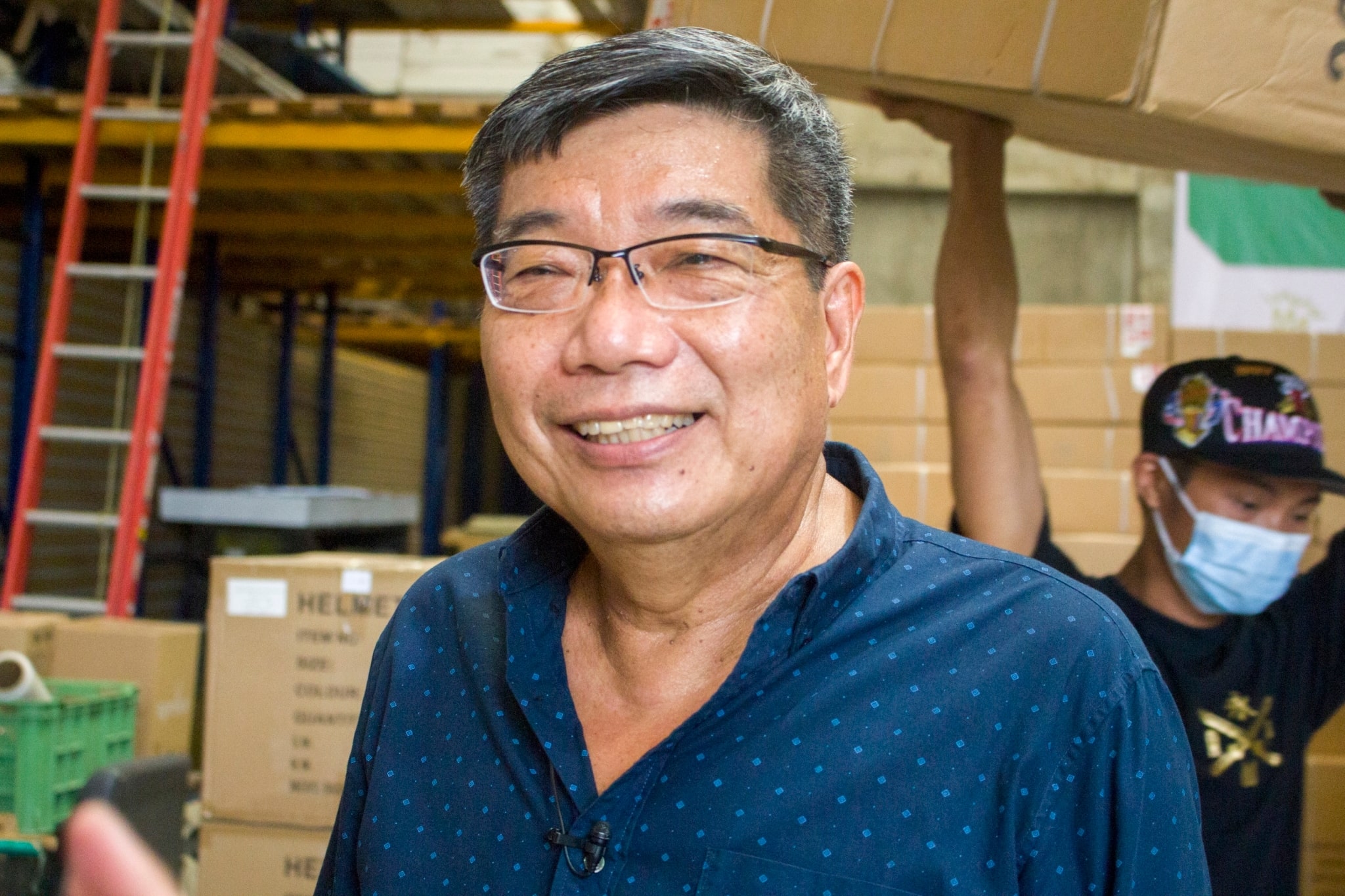 "I think Tzu Chi has made its mark in Philippine society in the relief operations," says Sy, citing Tzu Chi's remarkable work in its Typhoon Yolanda (international name: Haiyan) response in 2013.【Photo by Matt Serrano】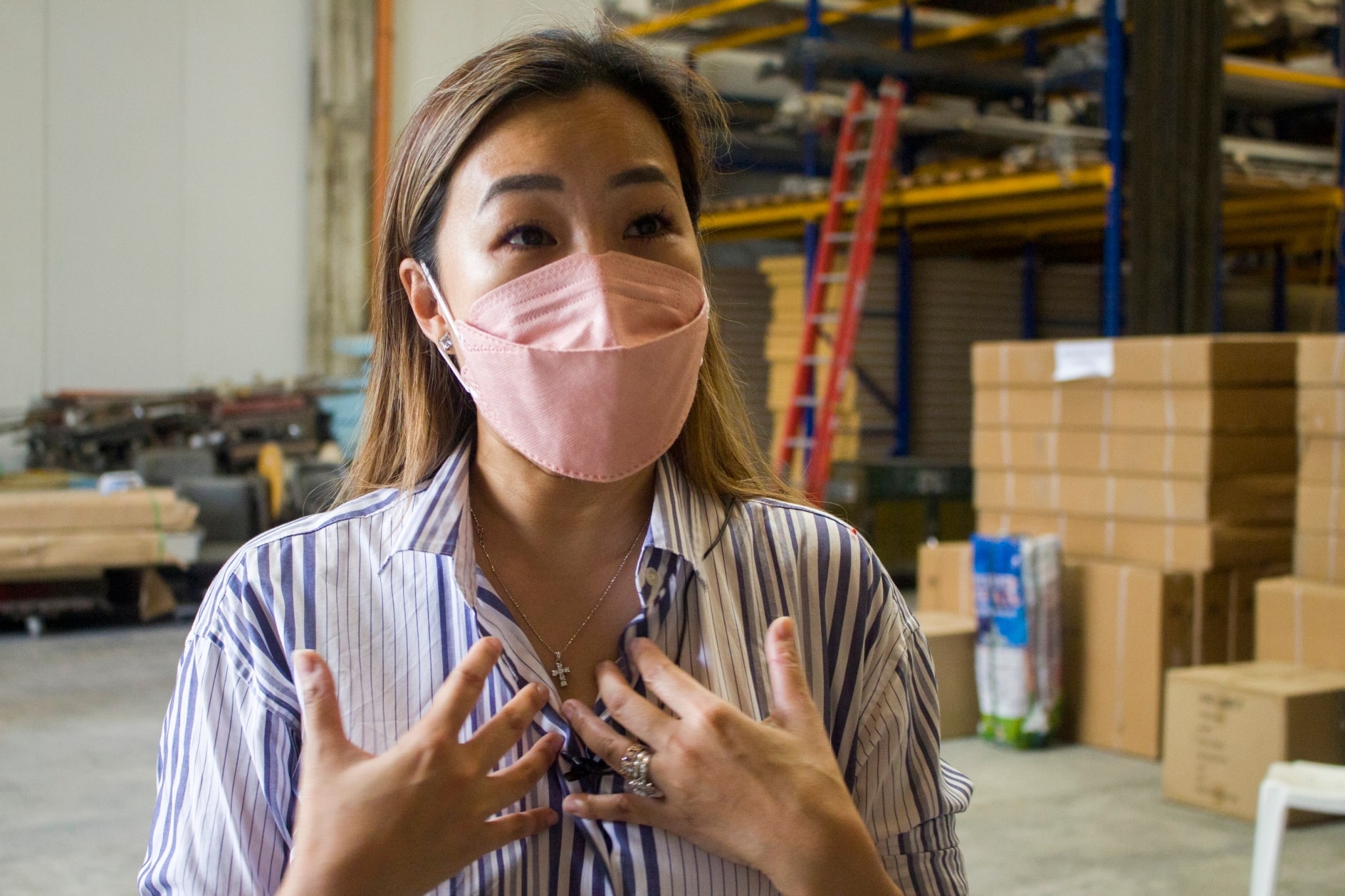 "We've seen the many things they've done for the country. And I, myself believe, together with AKFI, that we can help more people and reach out to more through Tzu Chi Foundation," says AKFI official Jane Kingsu-Cheng.【Photo by Matt Serrano】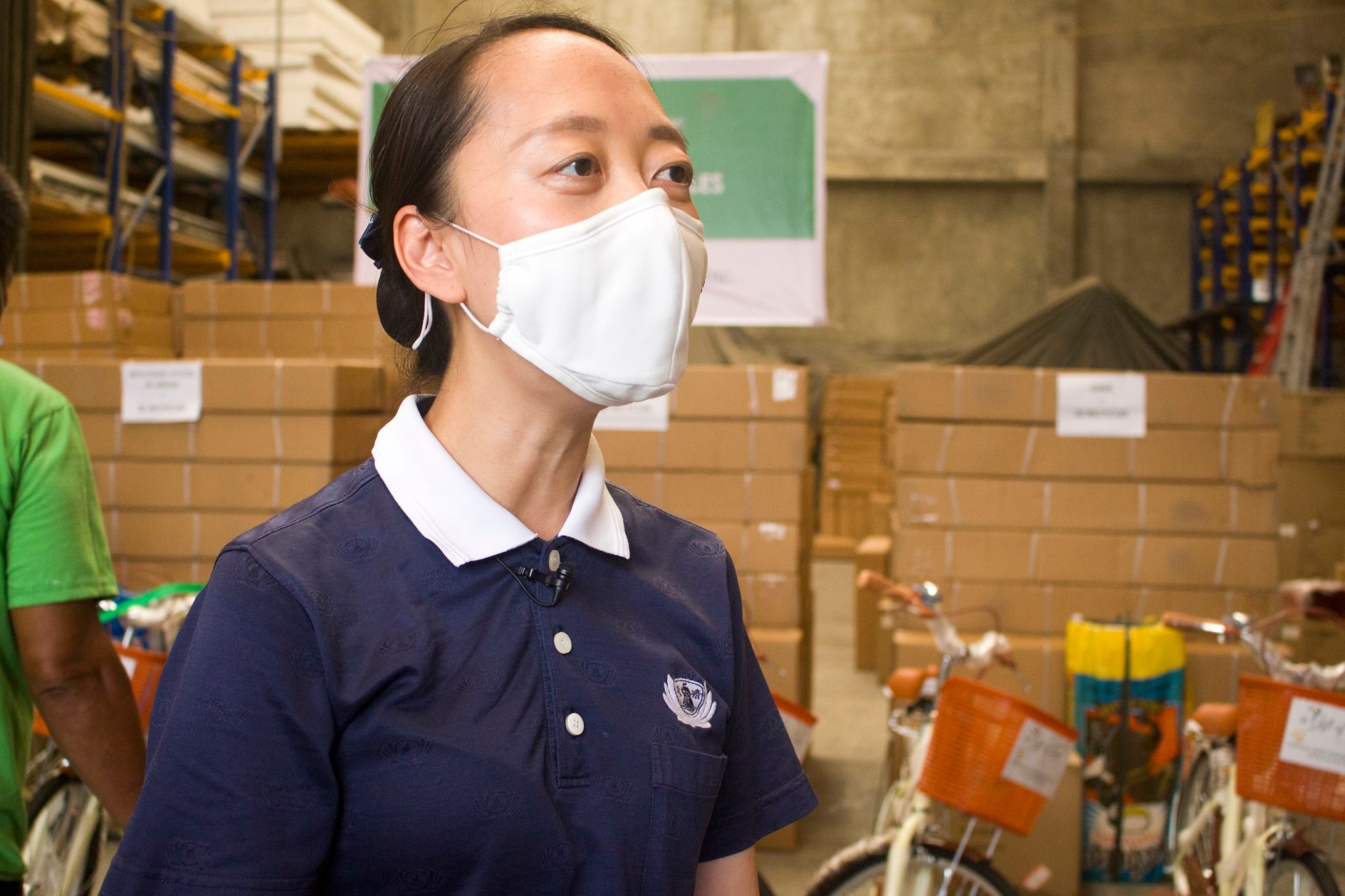 "Tzu Chi Foundation would like to thank Angelo King Foundation for their support, and we hope that our relationship with Angelo King Foundation will be continuous as both organizations are working towards uplifting lives of our brothers and sisters in the country," says Tzu Chi volunteer Peggy Sy-Jiang.【Photo by Matt Serrano】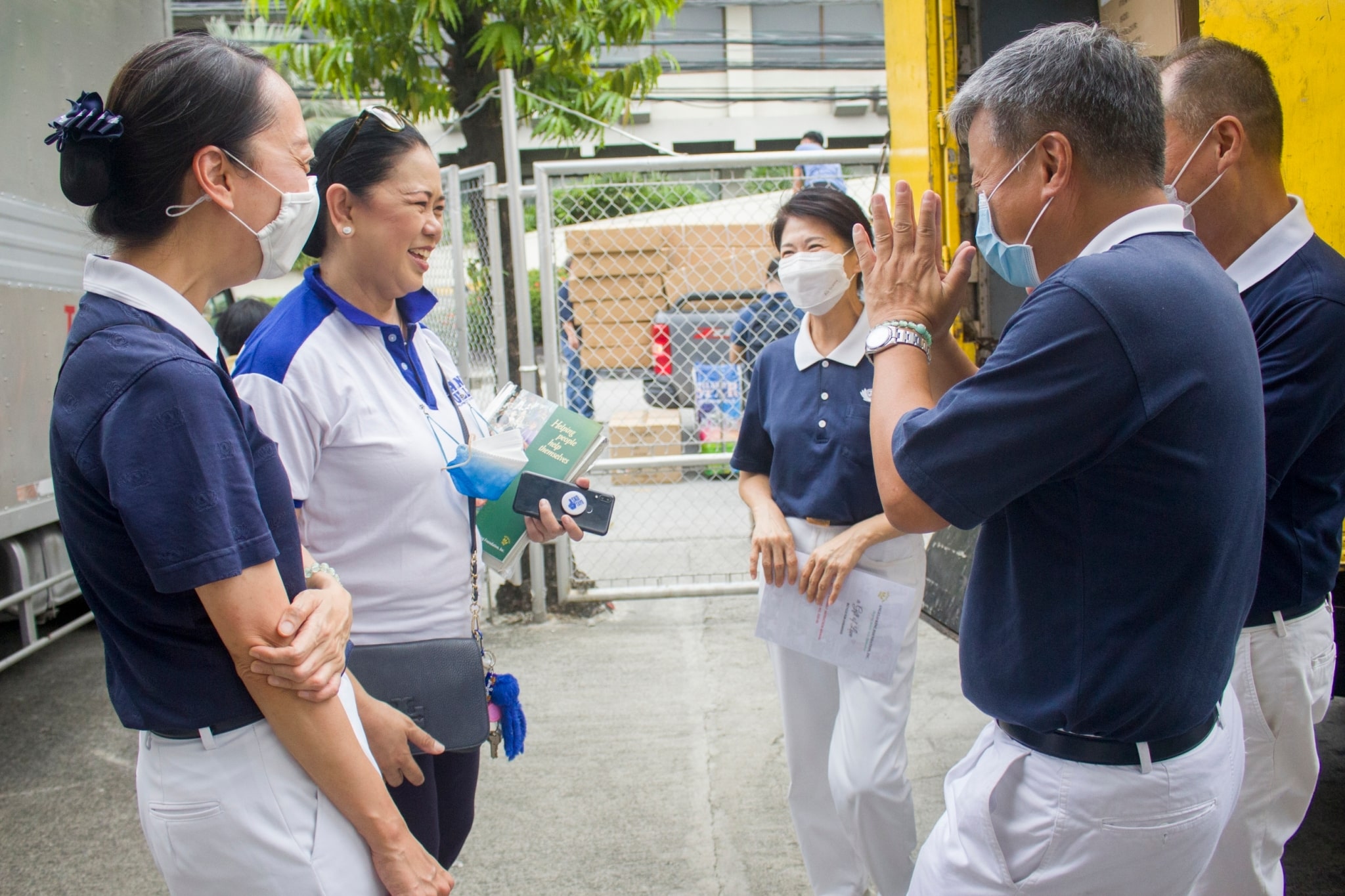 Manila Bulletin Corporate Social Responsibility (CSR Manager) Badette Cunanan, who has known Tzu Chi for decades, approaches Tzu Chi volunteers and lauds the group's charity and disaster relief missions.【Photo by Matt Serrano】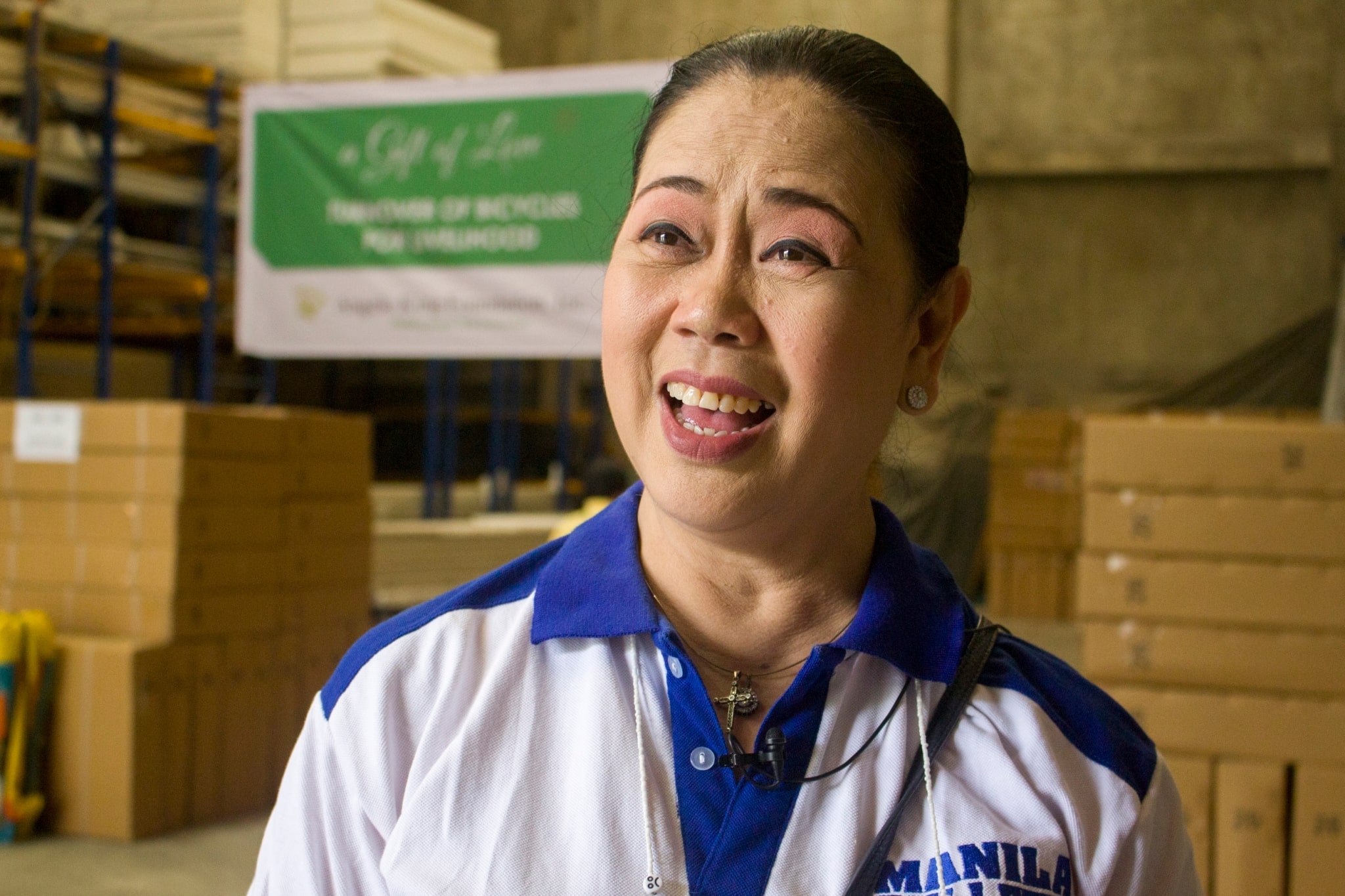 "When Typhoon Yolanda devastated Leyte, you created jobs for Filipinos there. You gave them dignity," Manila Bulletin CSR Manager Badette Cunanan speaks of Tzu Chi's cash-for-work program in Leyte. "The same time you're helping, you also uplift them. And we continue to observe that. You guys are really commendable."【Photo by Matt Serrano】
Go Back