Tzu Chi distributes coin banks to Tabaco City LGU
Tabaco City Mayor invites Tzu Chi Foundation to distribute coin banks to LGU employees.
By Marella Saldonido
On April 24, Mayor Krisel Lagman-Luistro of Tabaco City introduced the Tzu Chi Foundation to their local government unit (LGU) employees. Tzu Chi Bicol volunteers received a warm welcome as they were invited to formally distribute coin banks, which will be used to encourage donations to raise funds for charity.
Tzu Chi International Medical Association (TIMA) doctor, Dr. Geoffrey Lopecillo, led the introduction of the foundation during the ceremony. According to the family physician and medical volunteer, his involvement with Tzu Chi has allowed him to channel his expertise to the less fortunate while developing a deeper compassion and understanding for calamity victims.
With Bicol being one of the most vulnerable regions to typhoons and other disasters, many relief efforts for the region have been initiated by the foundation in the past, including the establishment of the Tzu Chi Great Love Village in Tabaco City in August 2022. The project, which aims to provide homes for Typhoon Rolly and Ulysses survivors, was also made possible through the collaboration of the Tzu Chi Foundation and Tabaco City's LGU.
To further motivate the LGU to continue helping Tzu Chi in their mission to spread love and compassion to those in need, Tzu Chi Bicol social worker Karen Palermo shared one of Dharma Master Cheng Yen's aphorisms during the ceremony. "Giving is not the sole right of the rich but of anyone with a sincere and loving heart."
Palermo emphasized that giving is not limited to monetary donations, as she encouraged the employees to also become volunteers.

Sharing a similar mission to Tzu Chi when it comes to her governance, Mayor Lagman-Luistro also shared one of Dharma Master Cheng Yen's Jing Si aphorisms. "To save the world, we must begin by transforming human hearts."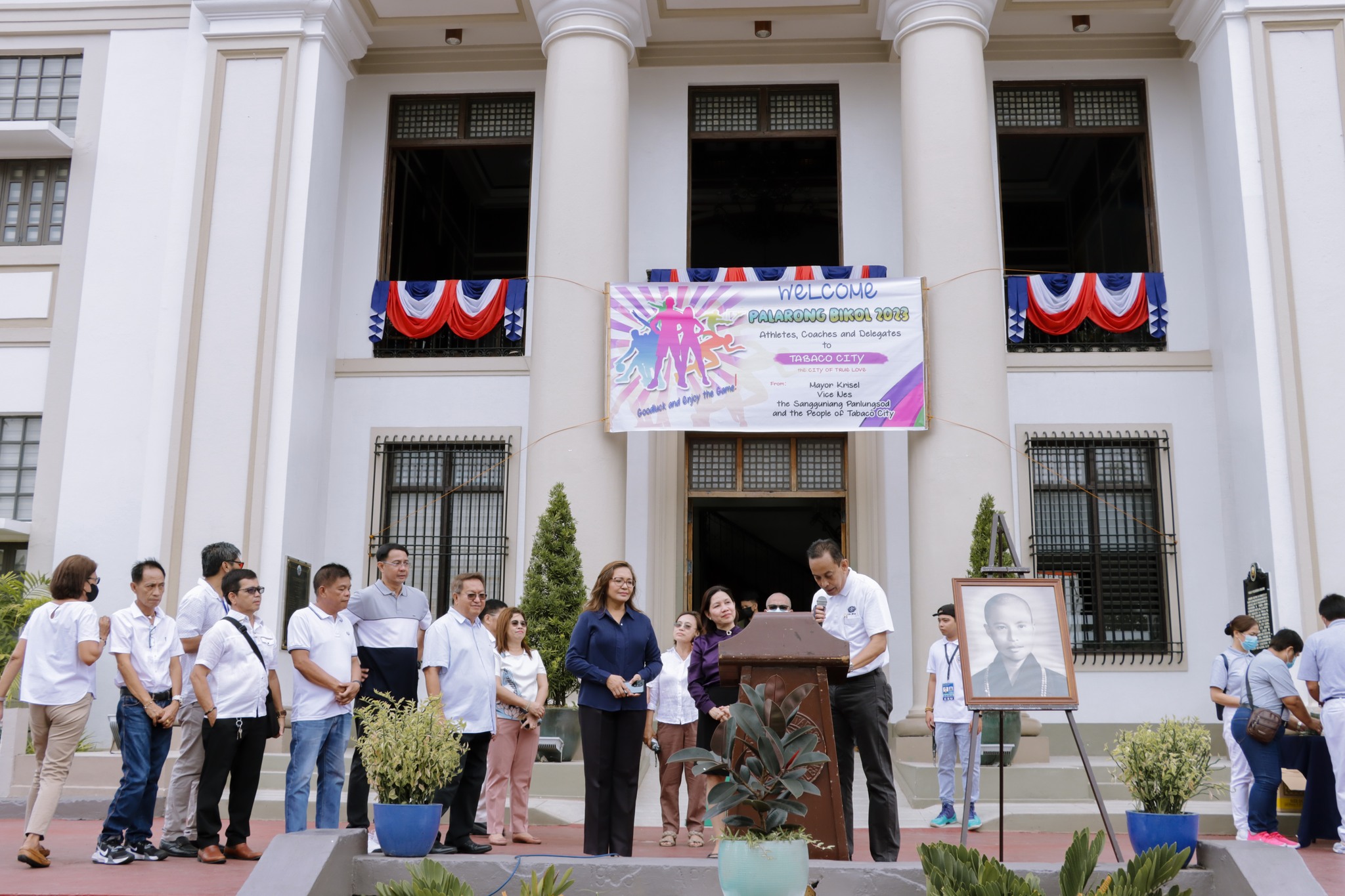 Tabaco City LGU invites the Tzu Chi Foundation Philippines and welcomes its volunteers after their flag-raising ceremony on Monday, April 24. 【Photo from Tabaco City LGU media team】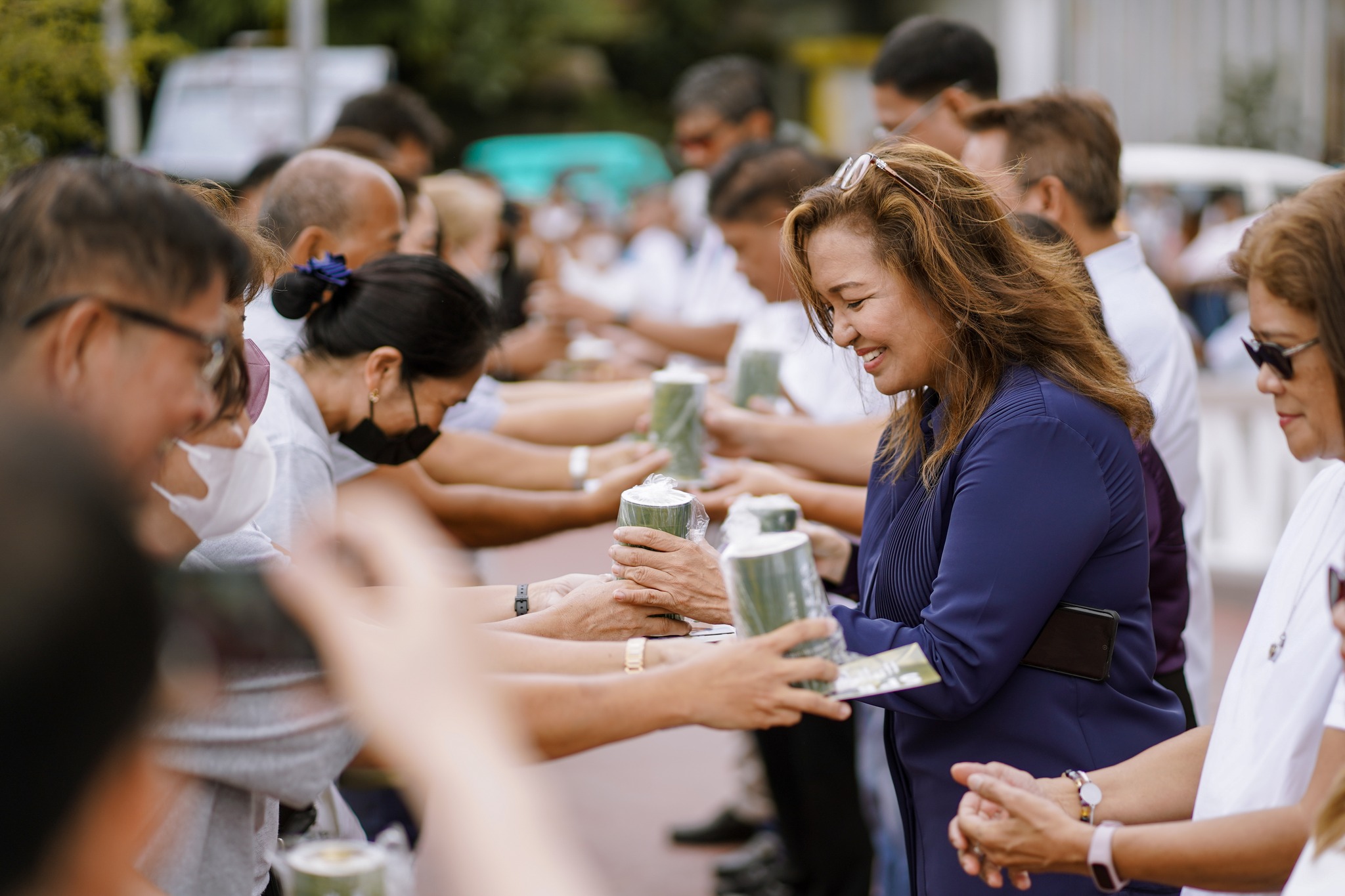 Mayor Krisel Lagman-Luistro of Tabaco City receives a coin bank from a Tzu Chi volunteer. 【Photo from Tabaco City LGU media team】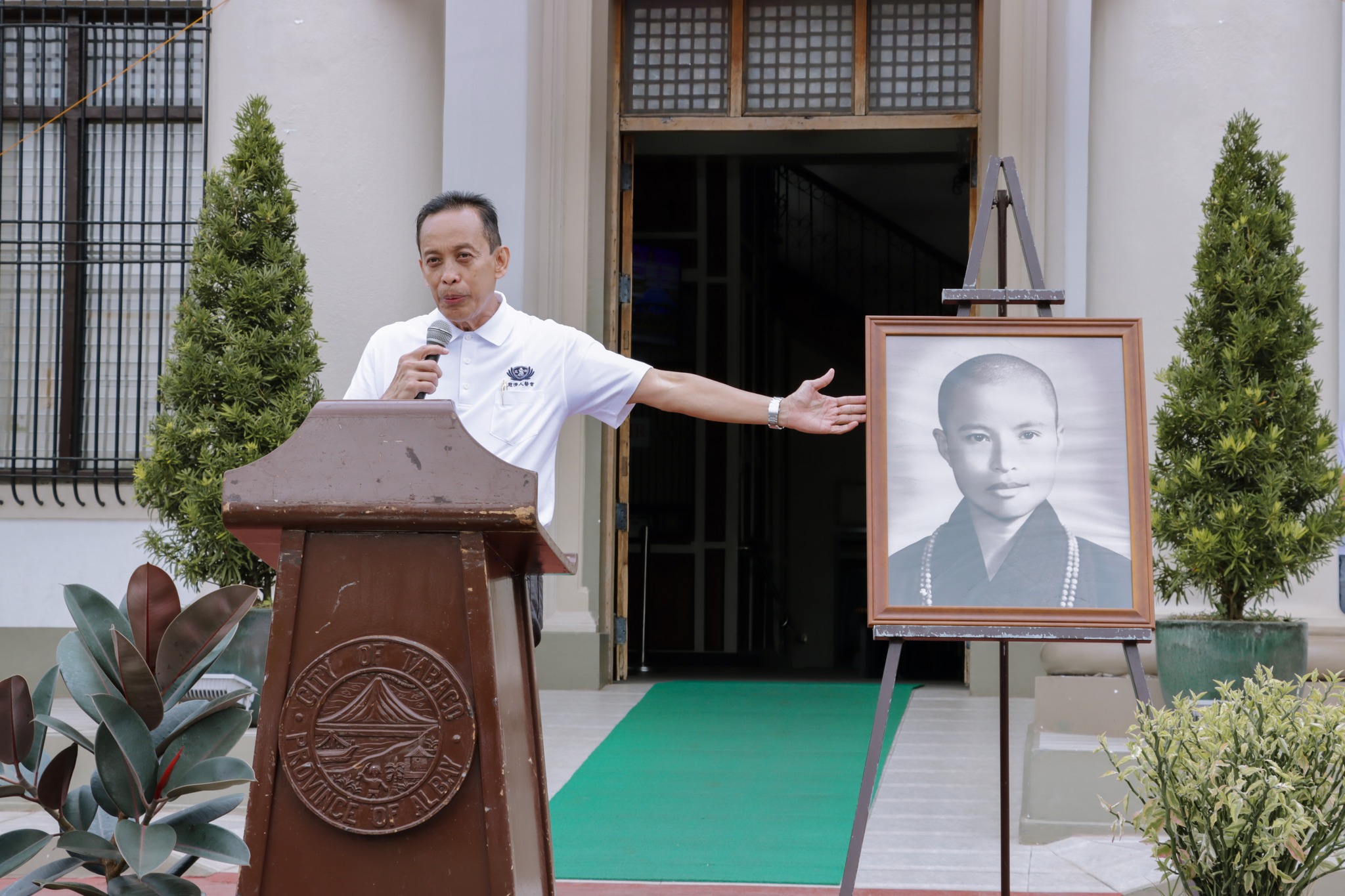 Tzu Chi International Medical Association (TIMA) doctor, Dr. Geoffrey Lopecillo, introduces the Tzu Chi Foundation to the Tabaco City LGU. 【Photo from Tabaco City LGU media team】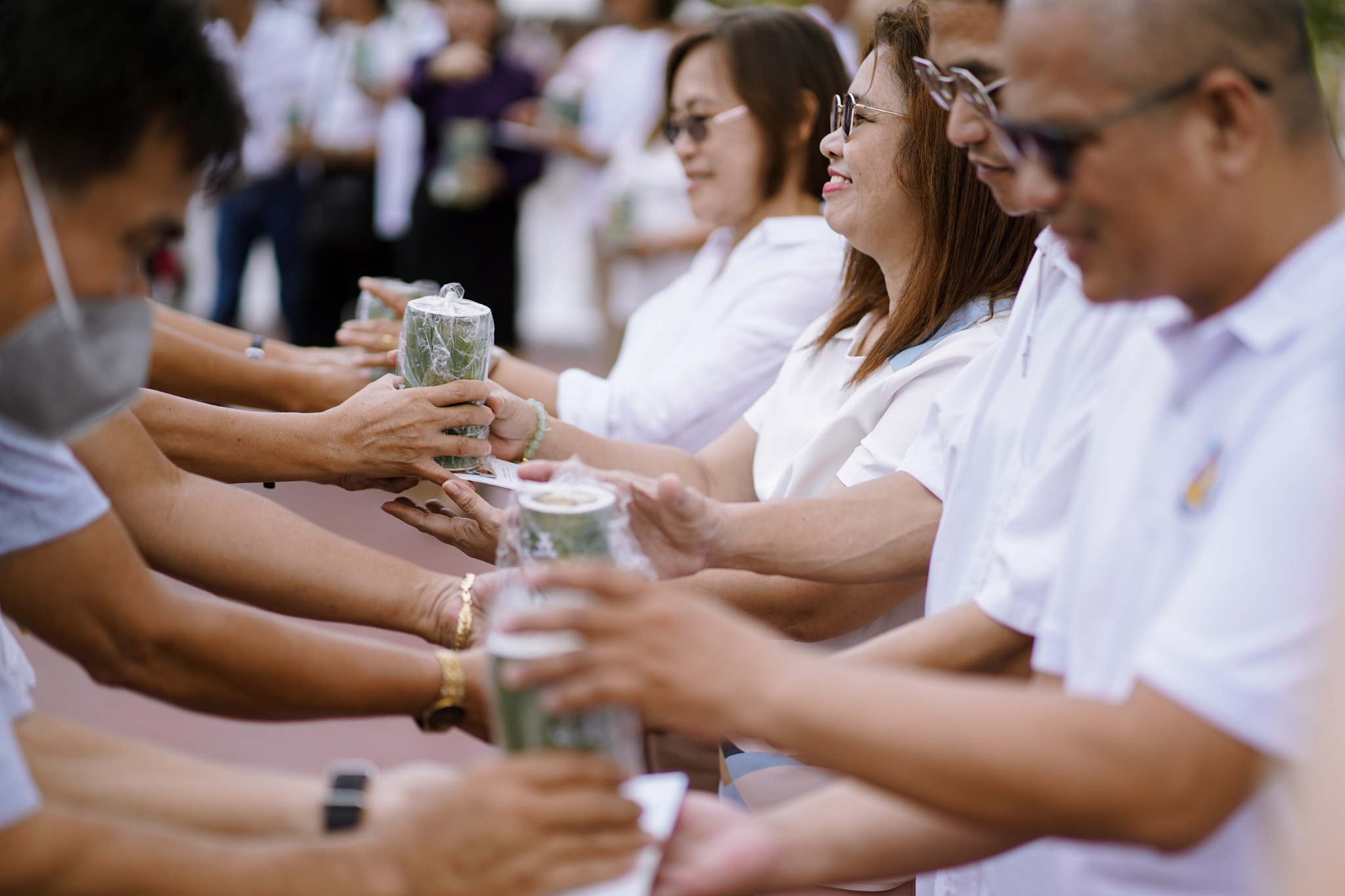 Tabaco City LGU employees individually receive their own coin banks from Tzu Chi volunteers. 【Photo from Tabaco City LGU media team】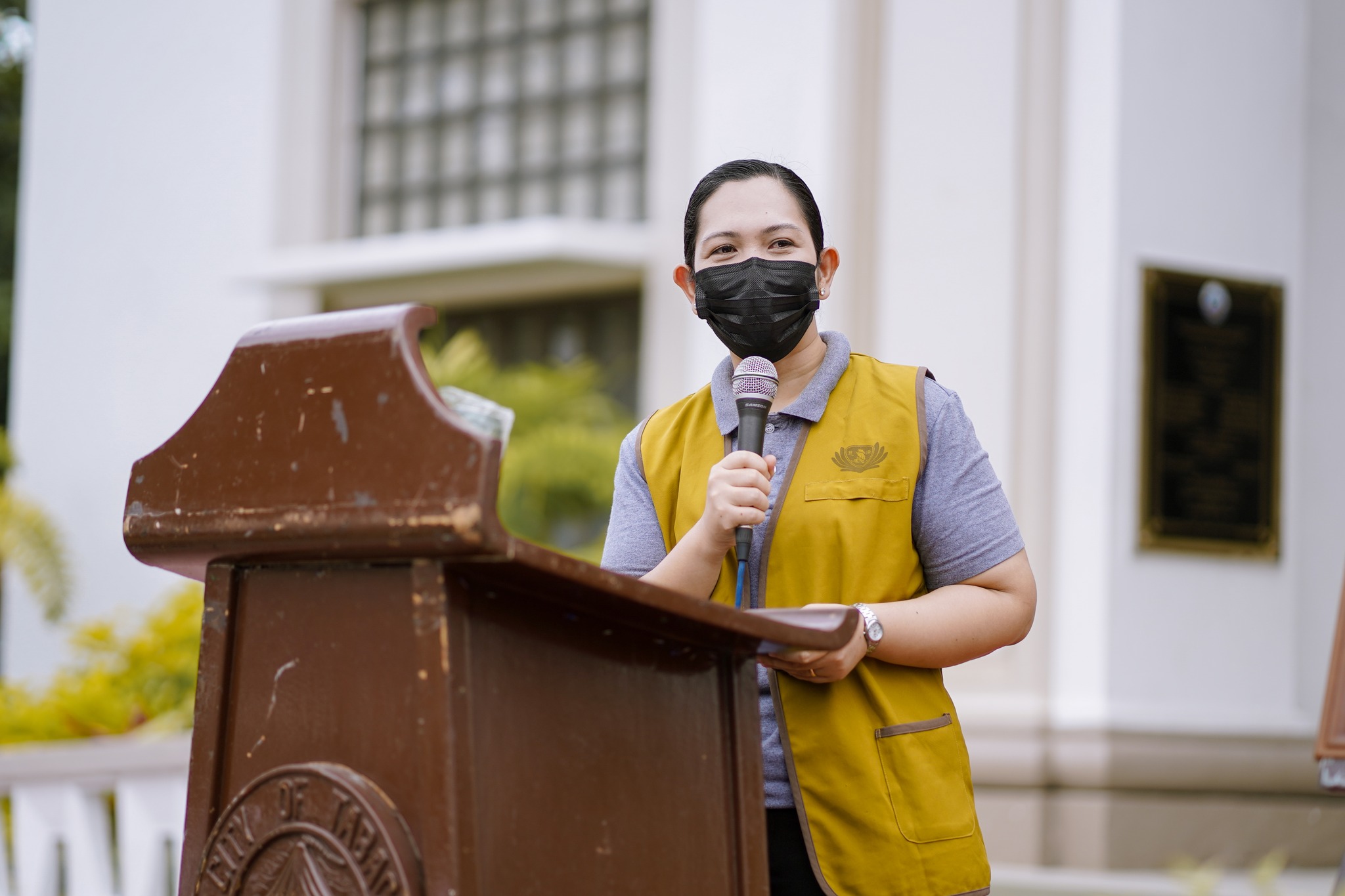 Tzu Chi Bicol social worker Karen Palermo shares words of encouragement through a Jing Si Aphorism. 【Photo from Tabaco City LGU media team】
Go Back