PNU learns plant-based cooking in "Veg Up" workshop
Staffers sample meat-free versions of salpicao, longganisa, and bagoong
By Joy Rojas
As part of the team in charge of the food served at the Philippine Normal University (PNU), Ronnie Pagal and Sherwin Ulam are familiar with salpicao (grilled beef cubes), barbecue, bopis (sauteed minced pig's heart and lungs), burger patty, longganisa (Spanish sausage), tuyo (salted dried fish), kung pao (stir-fried chicken), and other animal meat-based dishes.
"Veg Up," a training workshop organized by Tzu Chi volunteers on August 29 and 30 at the Buddhist Tzu Chi Campus in Sta. Mesa, Manila, opened their minds to the idea that such dishes could also be prepared with healthy, Earth-friendly, and affordable plant-based ingredients like veggie meat, mushroom, tofu, textured vegetable protein, and more.
A PNU cook for 25 years, Sherwin was amazed at the versatility of magic meat, a plant-based ingredient made of soy protein. "It can also save on costs," he says. "Beef is expensive these days, but plant-based meat is at least half the price. And it expands when you soak it in water, so you really get your money's worth."
Ronnie, whose chief concern as director of auxiliary services at PNU is to come up with quality dishes that are tasty, nutritious, and within the budget, noted how the vegetarian version of Tzu Chi's salpicao "taste the same" as the beef version "but isn't as expensive."
"The way it was presented looks so much like meat. Same with bagoong (shrimp paste). I'm an Ilocano and I'm fond of salty food. Today I realized that it can be substituted with plant-based ingredients."
A project of Tzu Chi's environmental protection program, "Veg Up" aims to teach schools how to cook plant-based food. PNU, which signed a Memorandum of Agreement with Tzu Chi Foundation last July to expand Tzu Chi's Educational Assistance Program in the state university, is the first to undergo the workshop. Like Tzu Chi, it also champions environmental causes.
"I am very happy that this partnership extends to initiatives on environmental sustainability and climate action as this is also part of PNU's strategic directions in the next 10 years," said PNU President Dr. Bert J. Tuga.
"The university is the biggest platform where we can introduce and bring our advocacies on environmental protection because it has students, teachers, and other resources," says Tzu Chi Program Officer Lineth Brondial. "Personally, I'm excited about this project because it's the first time we're doing it. This started as an idea and now we're on our way to implementing it, and we found the best partner in PNU to start the project."
In addition to cooking with meatless ingredients, PNU staffers also learned about how a meat-based diet contributes to global warming and climate change. Raising cattle for meat releases greenhouse gases like carbon dioxide, methane, nitrous oxide into the air. Large quantities of these greenhouse gases trap heat in the atmosphere, which increases the Earth's temperature. Warmer temperatures affect weather conditions, leading to wildfires and severe storms that cause flooding and landslides.
Animal agriculture also uses up a lot of natural resources. Experts say that raising, feeding, and slaughtering animals consumes nearly 20% of freshwater globally. Additionally, livestock occupies close to 80% of global agricultural land.
Dharma Master Cheng Yen, who fulfilled her promise to become vegetarian when her mother survived a bad ulcer, advocates for a meat-free diet for good health and to show compassion for sentient beings.
With this new way of cooking and all the benefits of plant-based eating, both Sherwin and Ronnie are eager to apply what they learned from the workshop.
"We plan to implement plant-based dishes in PNU, little by little," says Sherwin. "Based on what we've eaten in the two-day workshop, it's really good."
"Thank you Tzu Chi for imparting the knowledge that plant-based cooking and eating can preserve our Mother Earth and help prevent diseases in people. It's healthy, affordable, and preventive when it comes to sickness. Thank you very much," says Ronnie.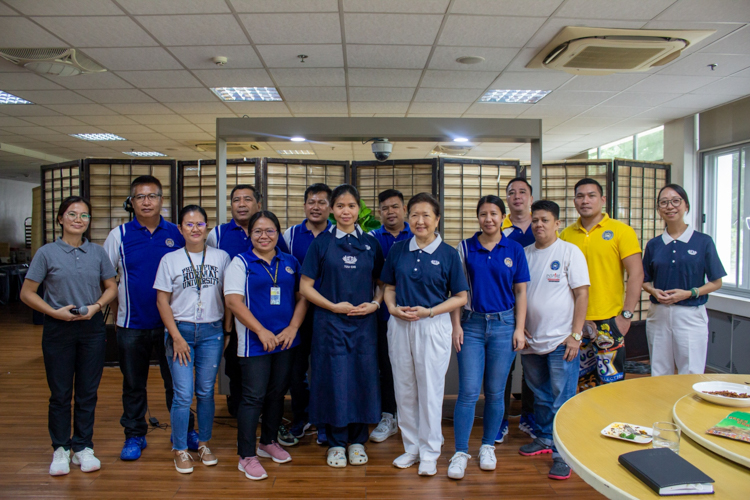 Tzu Chi volunteers pose with staffers of the Philippine Normal University for "Veg Up," a two-day training workshop on cooking plant-based dishes. 【Photo by Marella Saldonido】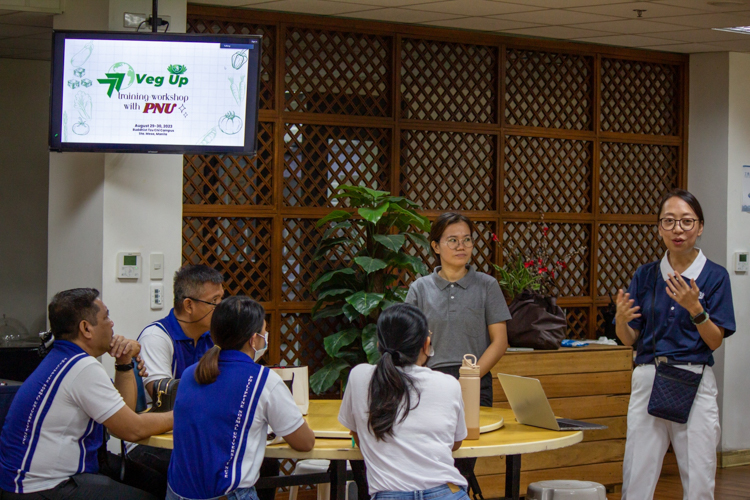 From the Office of the CEO, volunteer Peggy Sy-Jiang (far right) addresses participants of the Philippine Normal University before the start of the "Veg Up" training workshop. 【Photo by Marella Saldonido】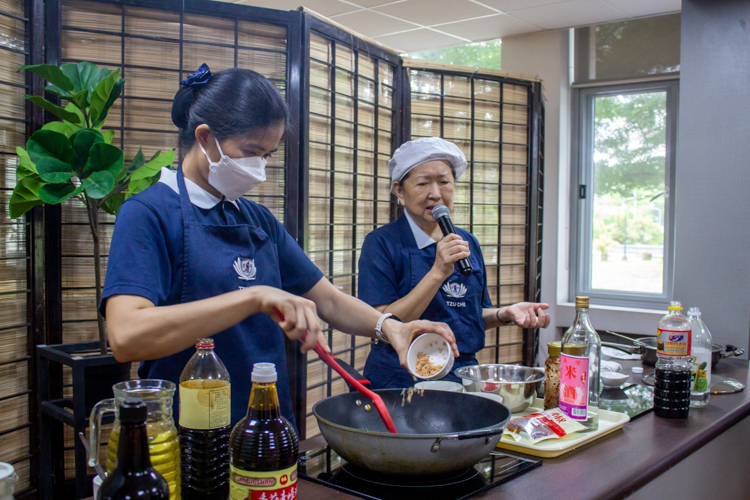 Volunteer Sally Yuñez (right) explains the cooking process of a plant-based dish. 【Photo by Marella Saldonido】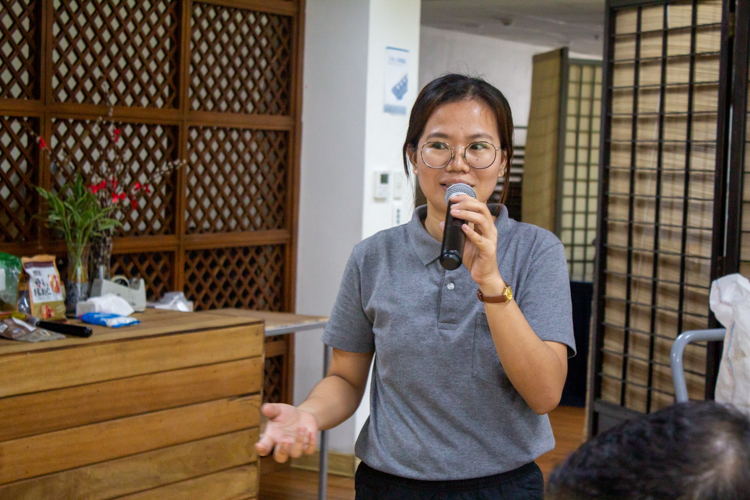 "The university is the biggest platform where we can introduce and bring our advocacies on environmental protection because it has students, teachers, and other resources," says Tzu Chi Program Officer Lineth Brondial. 【Photo by Marella Saldonido】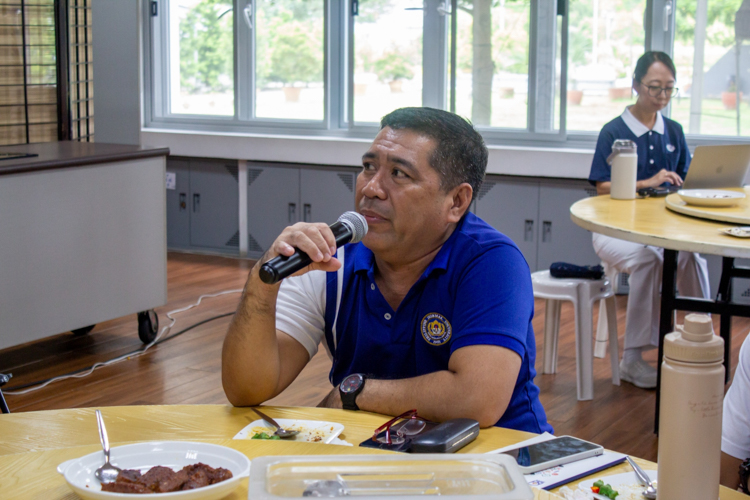 Cooking for the Philippine Normal University for 25 years, Sherwin Ulam was amazed at the versatility of magic meat, a plant-based ingredient made of soy protein. 【Photo by Marella Saldonido】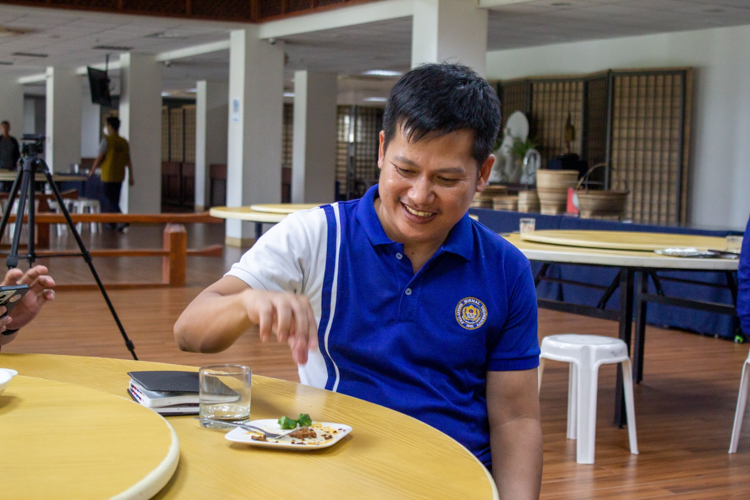 Philippine Normal University's Director of Auxiliary Services Ronnie Pagal was impressed by how vegetarian dishes can be just as tasty as their meat versions. 【Photo by Marella Saldonido】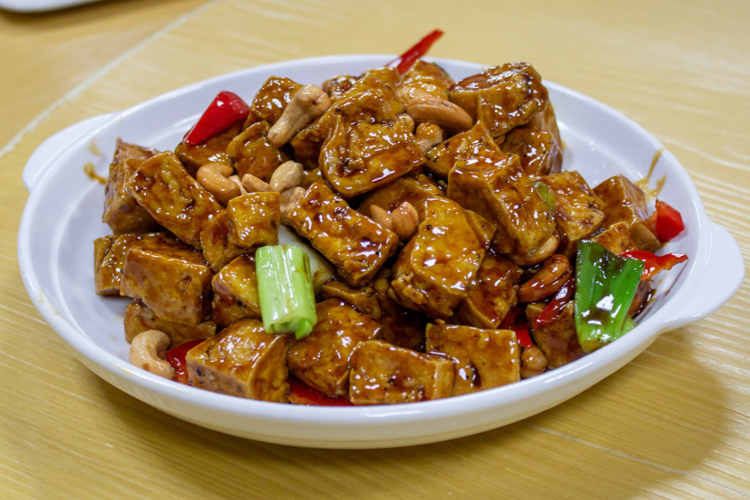 Kung Pao is a filling dish made with silken tofu, minced veggie meat, and mushrooms. 【Photo by Marella Saldonido】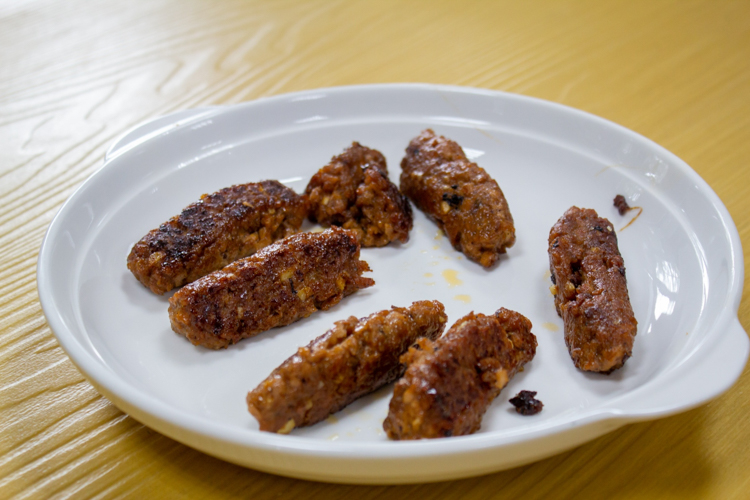 Vegetarian longganisa uses a plant-based meat substitute and spices to achieve the texture and taste of the version made with pork. 【Photo by Marella Saldonido】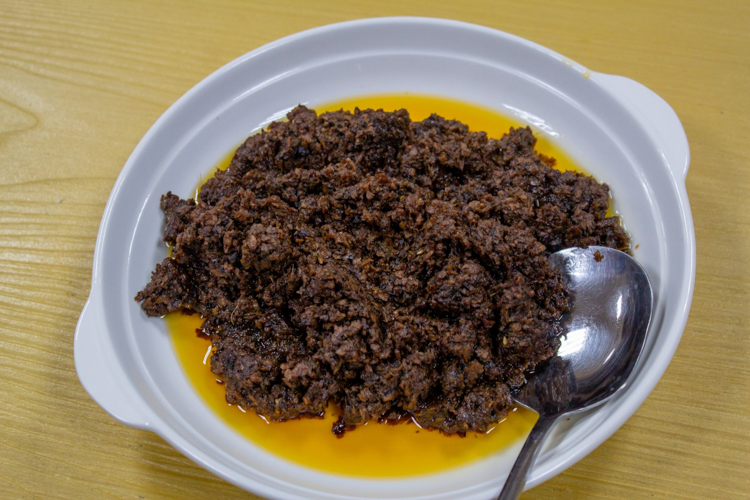 Not all bagoong is made of shrimp. This plant-based version is made with textured vegetable protein. 【Photo by Marella Saldonido】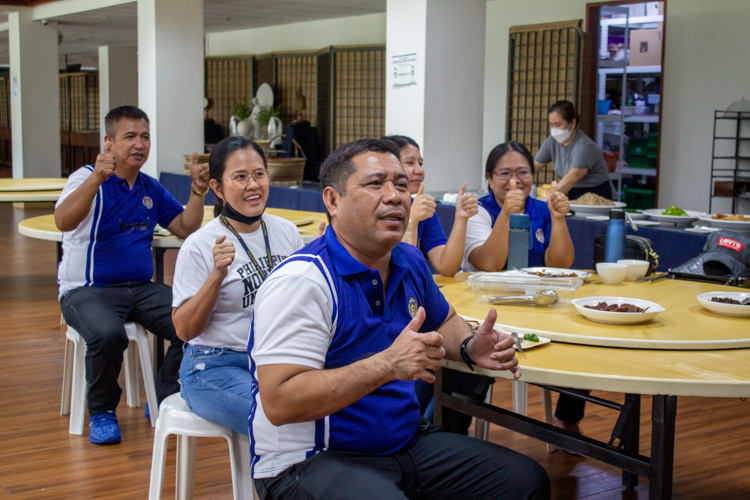 "Veg Up" participants sign "thank you" with their thumbs. 【Photo by Marella Saldonido】
Go Back