Tzu Chi launches scholarship program in Iloilo
This marks the first mission of Tzu Chi in the Iloilo province.
By Ben Baquilod
Tzu Chi Philippines has opened a college scholarship program in Iloilo beginning school year 2022-2023. To help establish Tzu Chi's mission of education in the province, 25 volunteers from Manila traveled to Iloilo City to work with the local volunteers in screening student applicants.
Volunteers divided into five groups to conduct home visitations to the first batch of applicants, consisting of 11 students from different towns. Volunteers went to several towns in Iloilo including Alimodian, Oton, Tigbauan, Leon, Cabatuan, Bingawan, Santa Barbara, and Barotac Viejo.
Most of the applicants live in remote mountains and fields, and it was challenging for the volunteers to reach them. Some students' residence could no longer be accessed through car; volunteers had to walk for more than half an hour to reach them. "It was hot and difficult, but we are happy because we would be able to help these students who have determination to finish school," Manila volunteer Johnny Kwok said. "Home visitations are important because it helps us understand the living condition of the students and their families so we can better assess their needs."
Johnny Kwok thanked volunteers from the Red Cross Youth Iloilo who accompanied them during the home visit: "We wouldn't be able to locate their residence if not for the help our local volunteers. So, we also want to thank them."
The experience was quite meaningful for first time volunteer Noe Gumayao. He is based in Iloilo and was invited to come by his business friend Mark Tan, one of the Manila volunteers who flew to Iloilo City. "I am impressed because really, it's true that you can best help a family through education," Noe said upon learning of Tzu Chi's scholarship program.
"We went to Alimodian and it's really very far, that's why we realized how unfortunate people are," Noe said. "But the farther they are, the more they need help, so we proceeded and enjoyed our walk to their homes."
One of the hopefuls for the scholarship is Janzene Tagudar from the town of Cabatuan. He is an incoming 2nd year college student taking up Bachelor of Technical Vocational Teacher Education Major in Automotive Technology at the Iloilo Science and Technology University (ISAT U). His father passed away in 2008 while his mother earns 2,000 to 4,000 monthly as an on call househelp. They are also beneficiaries of the Pantawid Pamilyang Pilipino Program (4Ps), a conditional cash transfer program of the Philippine government for extremely poor Filipino households.
Since their family's income is just enough for their daily needs, Janzene finds a way to help the family and support his school needs by working as a gardener and house helper during weekends and holidays. He earns 150 to 200 pesos for a day's work, and saves the money for his school allowance. "I want to finish college to rise above poverty, and so someone in my family is able to finish their studies to make my mama proud," says Janzene.
"When I get accepted, I promise to do my best in my studies so I can graduate. And when I finish, I can give back to Tzu Chi so I can help others who need financial assistance for their studies," he assures.
Jenny Ann Celda is another applicant from the same school, hoping to get the scholarship to help her family. Just like Janzene, Jenny's father is deceased and her mother, Jane earns 4,000 pesos monthly as a housemaid in another town and she only gets to be home once a week. Jenny is the eldest among four sisters and helps take care of their youngest aged 2 when their mother works.
"We are financially short. We lack basic things like food and rice. We have to ask our relatives because we prioritize the milk and diaper of my youngest sibling," Jenny tells of their financial struggles. Despite their economic challenges, Jenny has been doing great in school. She graduated valedictorian in elementary and finished with high honors in junior and senior high school. She was also a dean's lister last semester.
"I want to finish school and find a job. I want to give my mother a beautiful home, to fund a business like a convenience store so she doesn't have to leave home to work in another town," Jenny says of her motivation to earn her college diploma. "I want to inspire other students. Don't let poverty stop you from finishing school."
This is also what RG Arsolon believes. A Tzu Chi scholar hopeful, RG is a son of a construction worker and a farmer who aims to have a better life through getting a college degree. "We're short on financial support for my studies so I thought of applying here. It's a big help in terms of financial support for my studies," RG says. "If ever Tzu Chi needs volunteers, I will volunteer whole-heartedly without expectation."
Janzene, Jenny, and RG are all one step closer to their dreams as they have passed their application for the Tzu Chi scholarship. They are among the first batch of Tzu Chi scholars in Iloilo.
This milestone excites Allan Ryan Tan, a pioneer Tzu Chi Iloilo volunteer and son of Alfonso Tan who pushed for the establishment of Tzu Chi in Iloilo. "My father has always been a believer of education because that is what my grandfather never had when he started here in the Philippines," says Allan.
Now among the most successful businessmen in the province, Allan's family hopes to pay it forward and help the poorest and most deserving Ilonggos to have a better chance in life. "The best thing that we can do is always to help if we can. And there's no better way of helping than sharing what you have."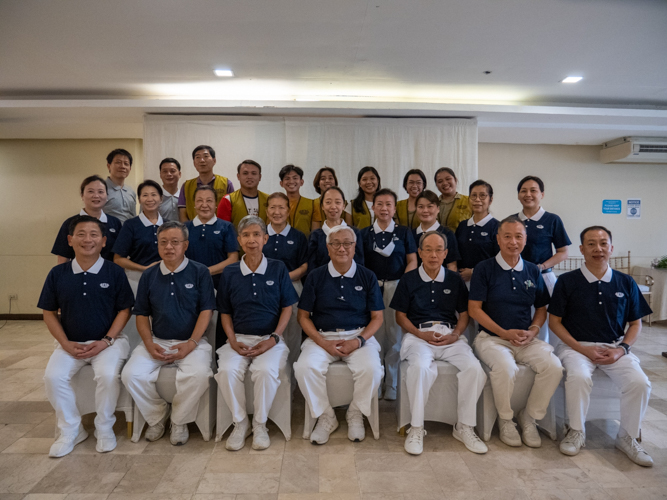 Manila volunteers together with Iloilo volunteers pose for a group photo after the home visit and panel interview evaluation of the Tzu Chi scholarship applicants. 【Photo by Jeaneal Dando】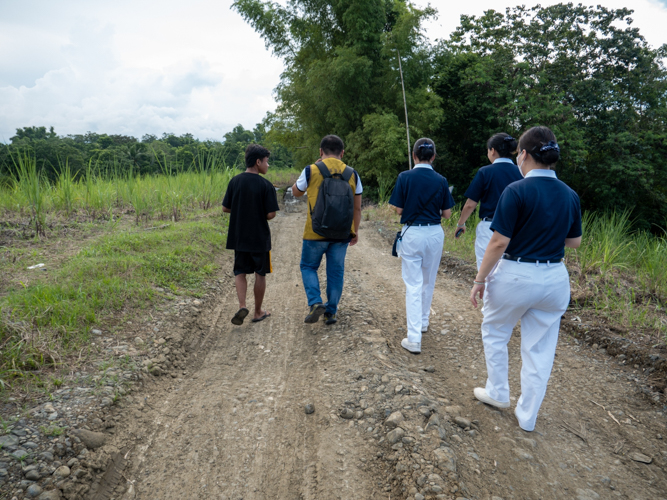 Volunteers walk to reach the residence of student applicants. 【Photo by Jeaneal Dando】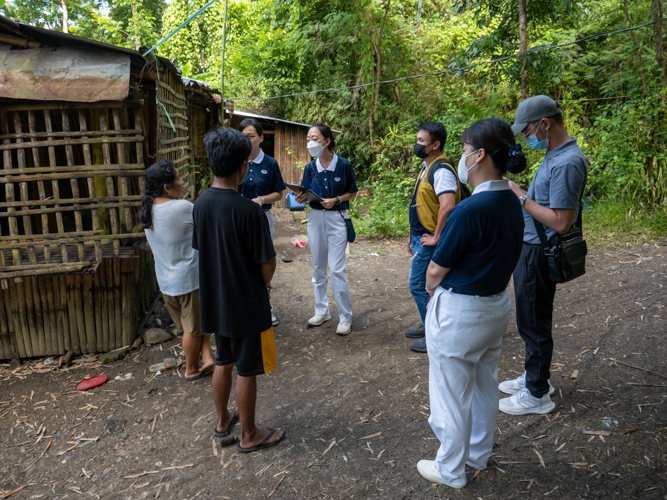 Home visit is an essential part of screening Tzu Chi beneficiaries to better understand their living condition and needs. 【Photo by Jeaneal Dando】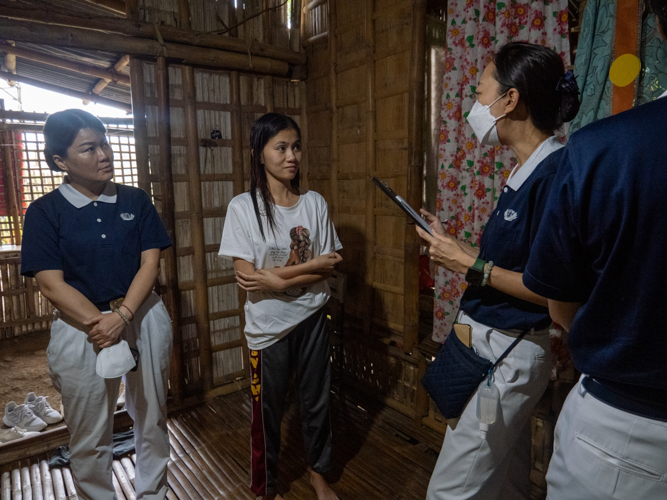 Tzu Chi volunteers visit Jenny Ann Celda, scholarship applicant from Brgy. Anuang, Cabatuan, Iloilo. 【Photo by Jeaneal Dando】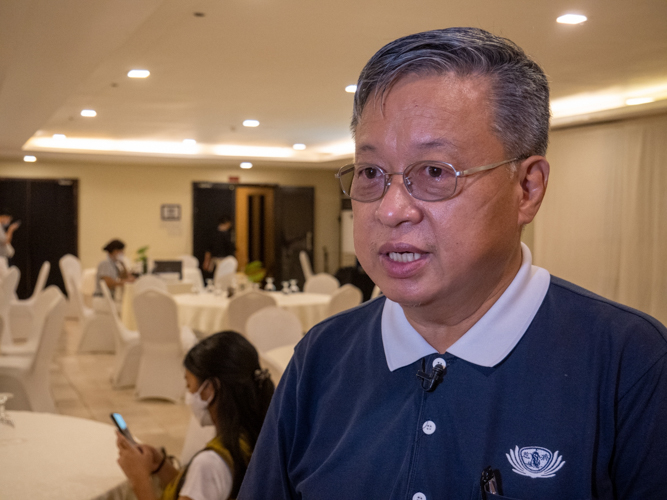 "It was hot and difficult, but we are happy because we would be able to help these students who have determination to finish school," says Manila volunteer Johnny Kwok of their home visit to applicants. 【Photo by Jeaneal Dando】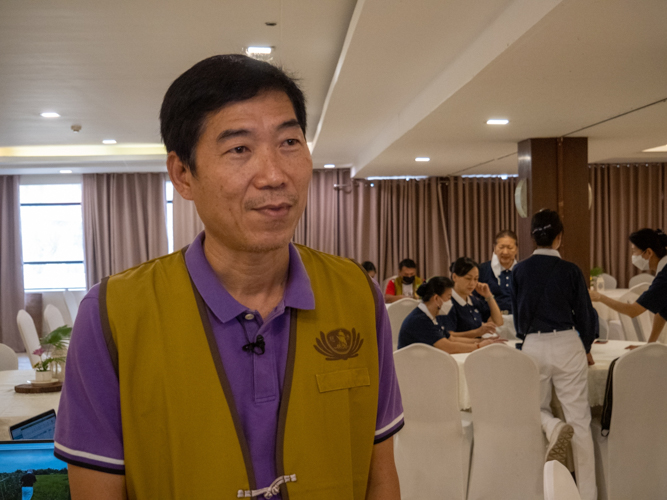 "I am impressed because really, it's true that you can best help a family through education," says first time volunteer from Iloilo Noe Gumayao upon learning of Tzu Chi's scholarship program. 【Photo by Jeaneal Dando】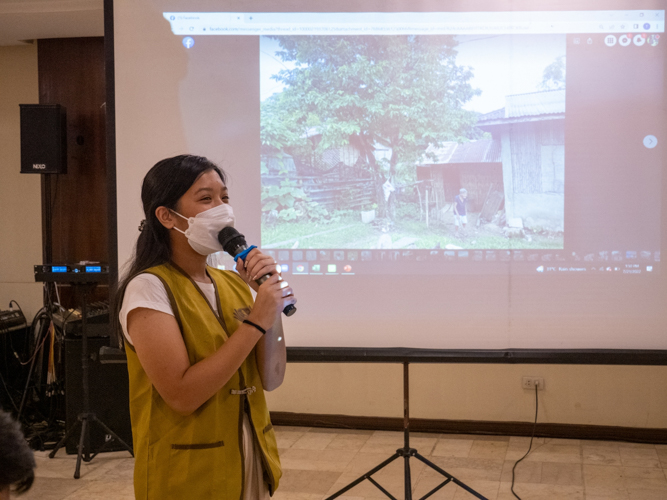 Volunteer Erica Kristel Ramos shares her experiences and learnings from their home visit. 【Photo by Jeaneal Dando】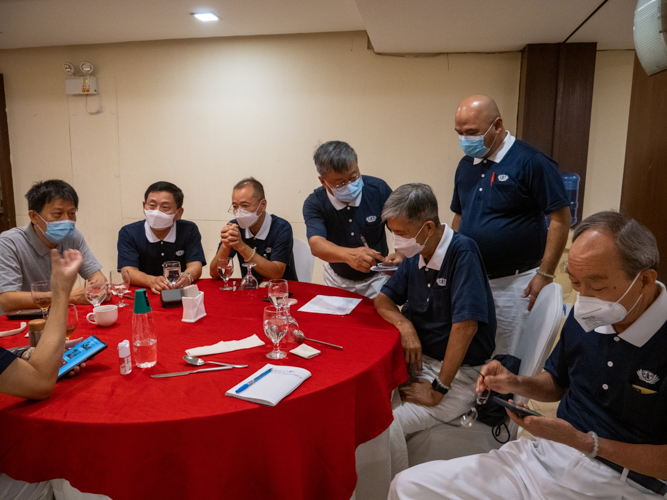 Manila volunteers prepare for the panel interview of student applicants. 【Photo by Jeaneal Dando】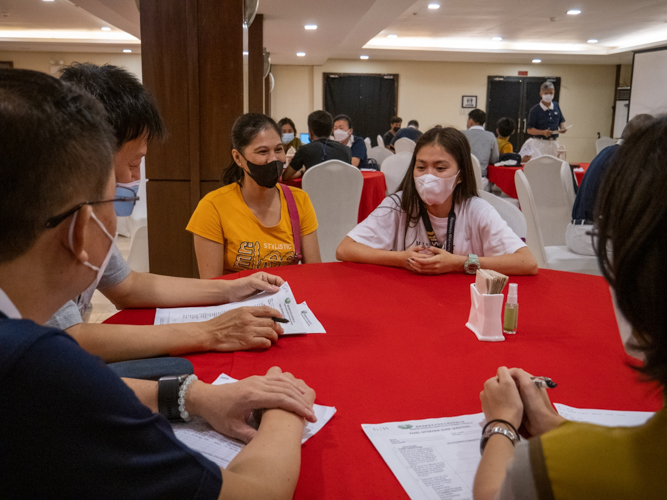 Jenny Ann Celda comes to the panel interview with her mother, Jane who earns 4,000 pesos monthly as a housemaid. 【Photo by Jeaneal Dando】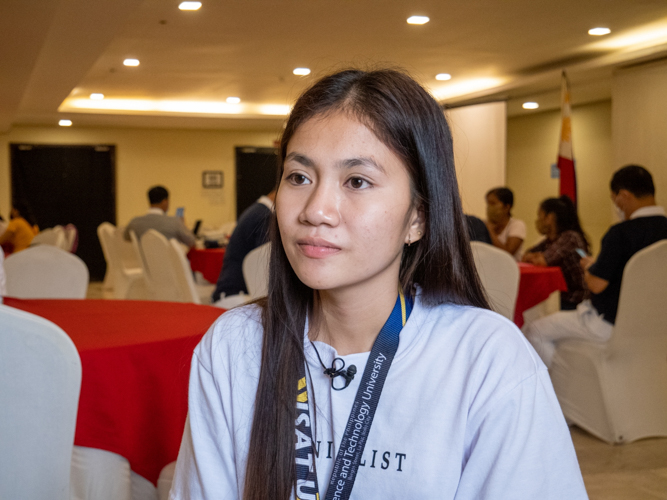 "I want to finish school and find a job. I want to give my mother a beautiful home, to fund a business like a convenience store so she doesn't have to leave home to work in another town," Jenny says of her motivation to earn her college diploma. 【Photo by Jeaneal Dando】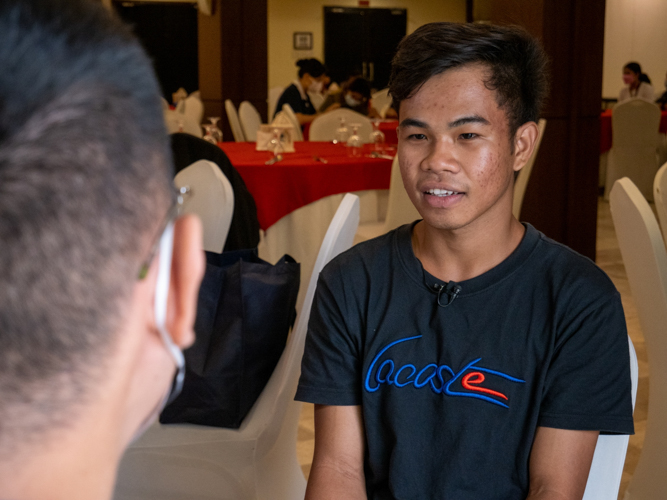 Janzene Tagudar works as a gardener and house helper on weekends and holidays to help his family and support his schooling. "I want to finish college to rise above poverty, and so someone in my family is able to finish their studies to make my mama proud." 【Photo by Jeaneal Dando】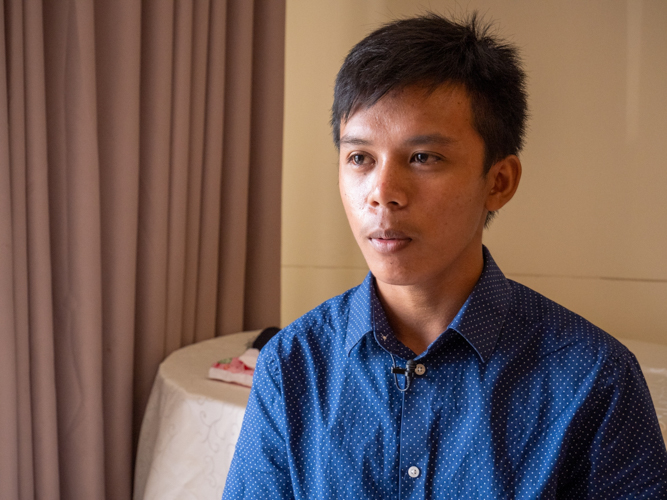 A Tzu Chi scholar hopeful, RG is a son of a construction worker and a farmer who aims to have a better life through getting a college degree. "We're short on financial support for my studies so I thought of applying here. It's a big help in terms of financial support for my studies." 【Photo by Jeaneal Dando】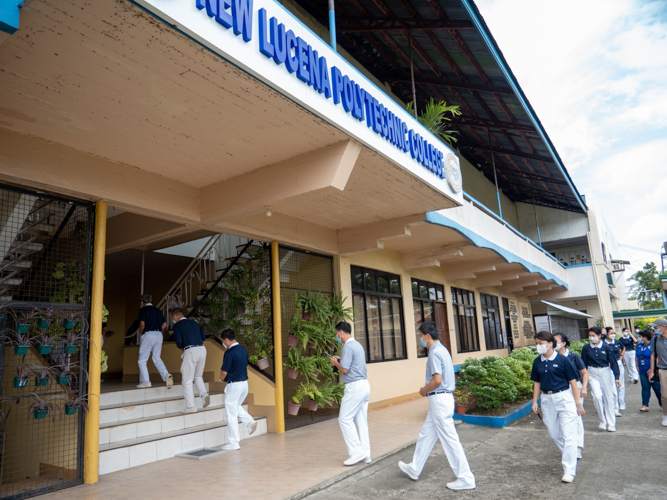 Volunteers take a tour of the New Lucena Polytechnic College in Iloilo. 【Photo by Jeaneal Dando】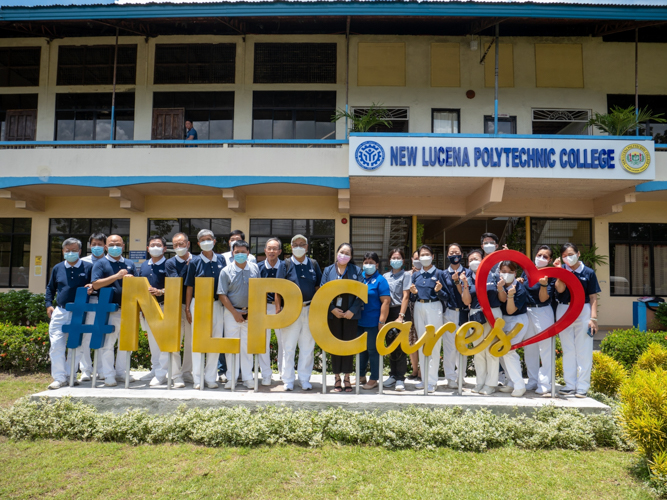 Volunteers take a tour of the New Lucena Polytechnic College in Iloilo. 【Photo by Jeaneal Dando】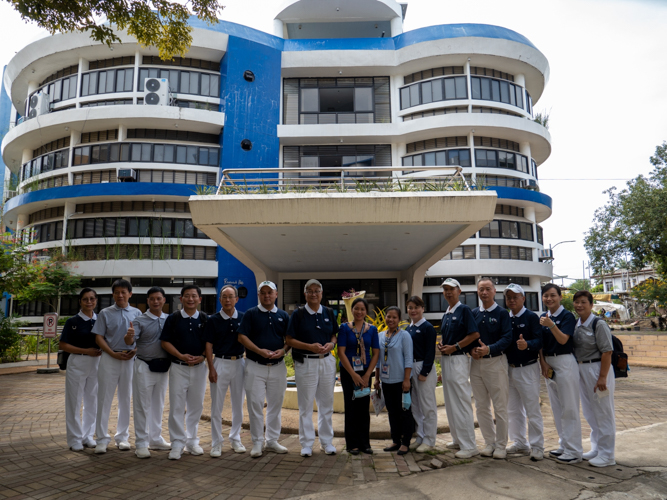 Volunteers take a tour of the Iloilo Science and Technology University. 【Photo by Jeaneal Dando】
Go Back